This will take 20 minutes too prep
You can choose to put cake in if you want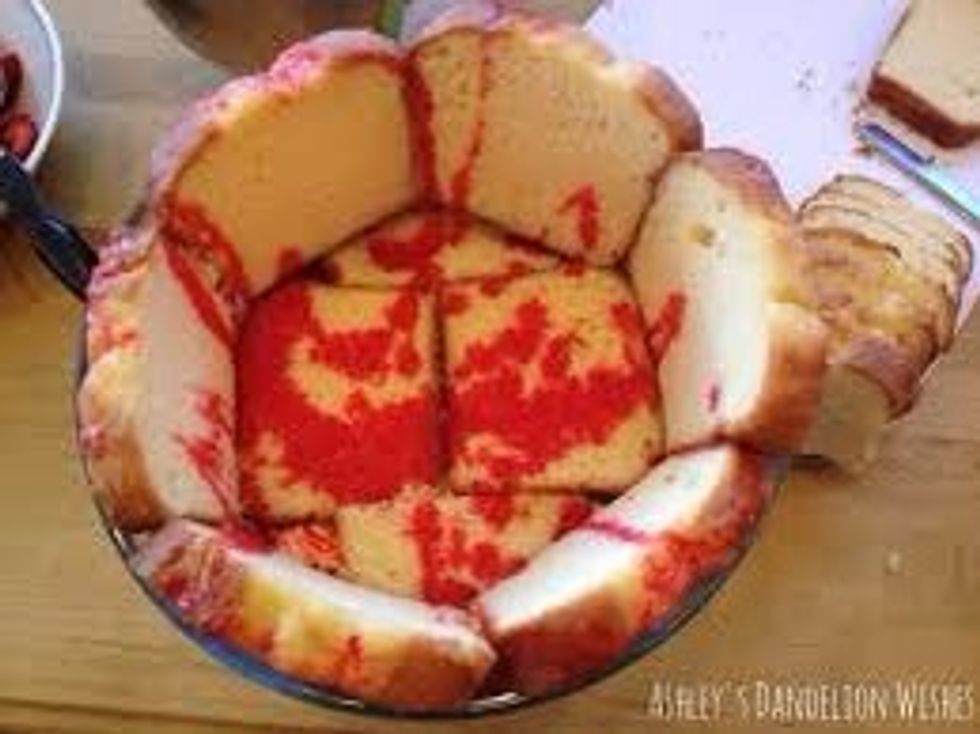 Break cake into bite size pieces. Put into 20cm x 30cm ( optional )
Dissolve jelly in 250ml of hot water and pour over cake pieces ( optional ) to the edges of dish. Arrange bananas on top, followed by the peaches then pineapple.
Prepare custard and spread evenly over fruit.
Top with whipped cream, trying to keep layers separate. Refrigerate at least 2 hours before serving.
3.0 Banana
430.0g Crushed pineapple
135.0g Strawberry/Raspberry jelly cubes
415.0g Sliced peaches
225.0ml Double cream
145.0g Vanilla Custard