Make Trick Dog's Smoked Cherry & Rye Cocktail
159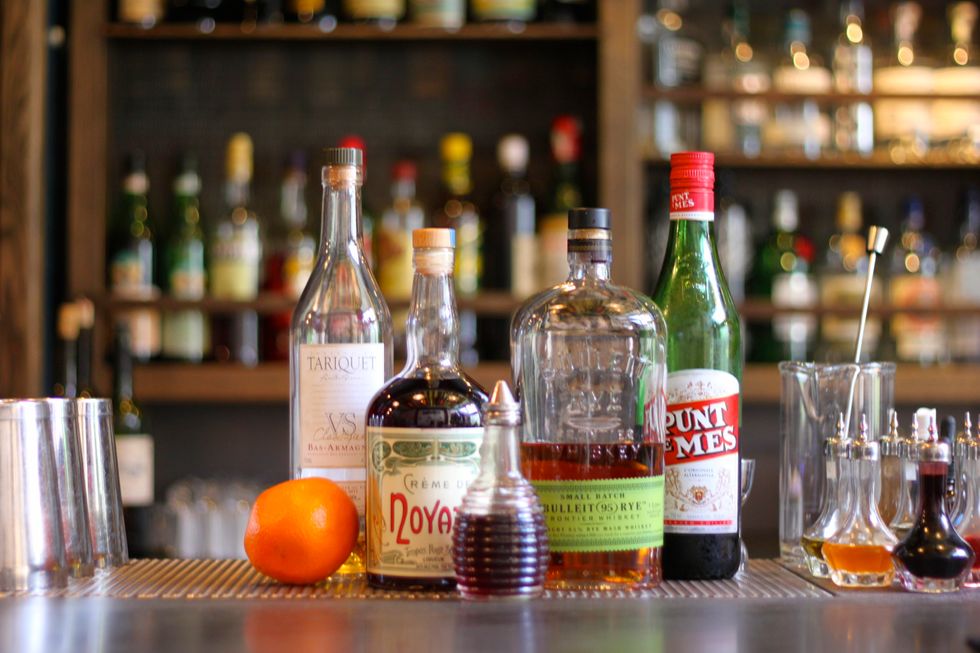 Gather your ingredients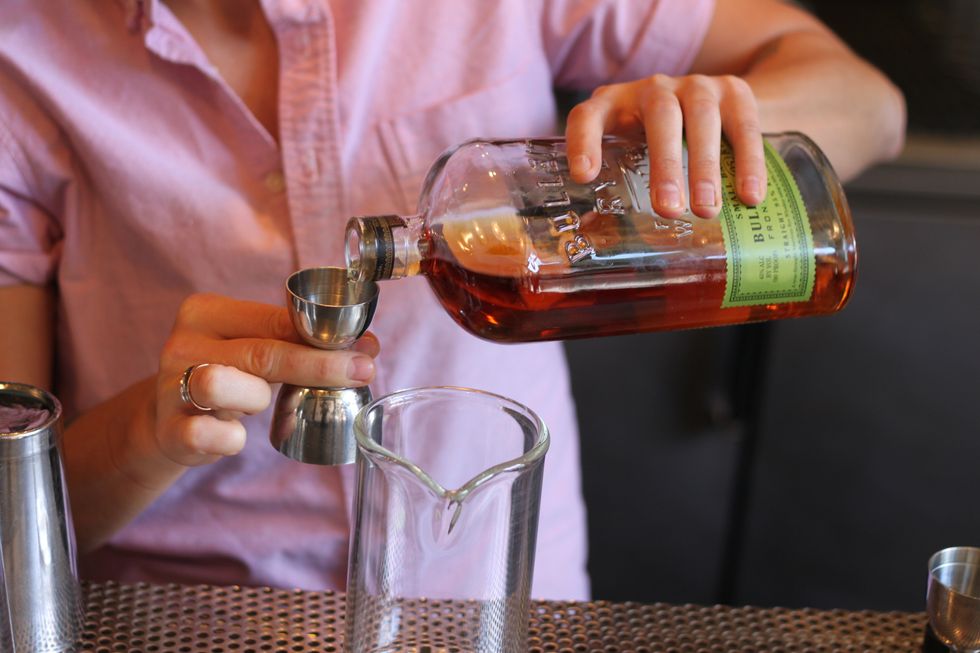 First pour in 1 oz. Bulleit Rye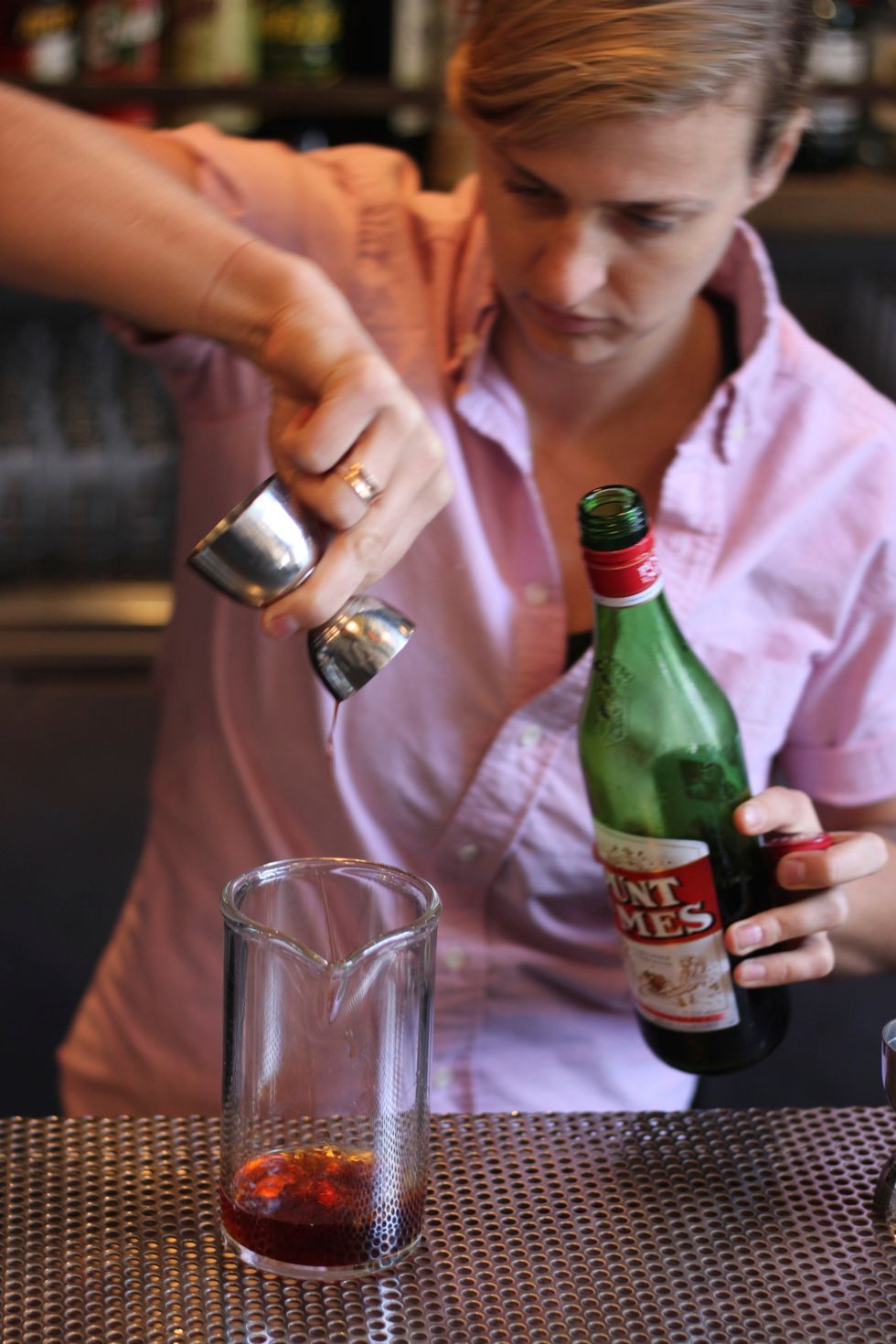 Then 1 oz. Tariquet Armenac and .75 oz. Punt e Mes Vermouth and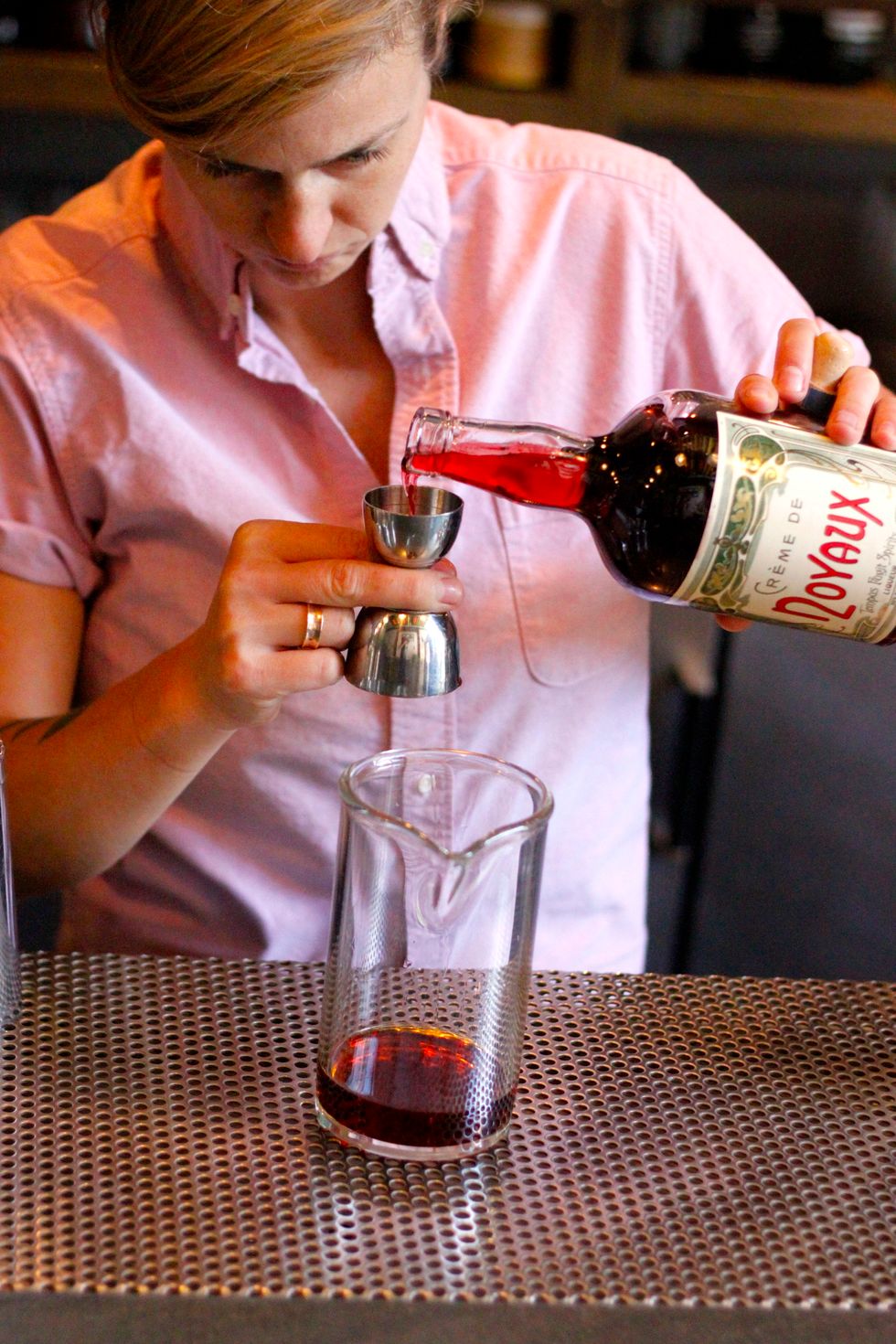 And .25 oz. Tempus Fugit Crème de Noyaux
Add ice and stir to chill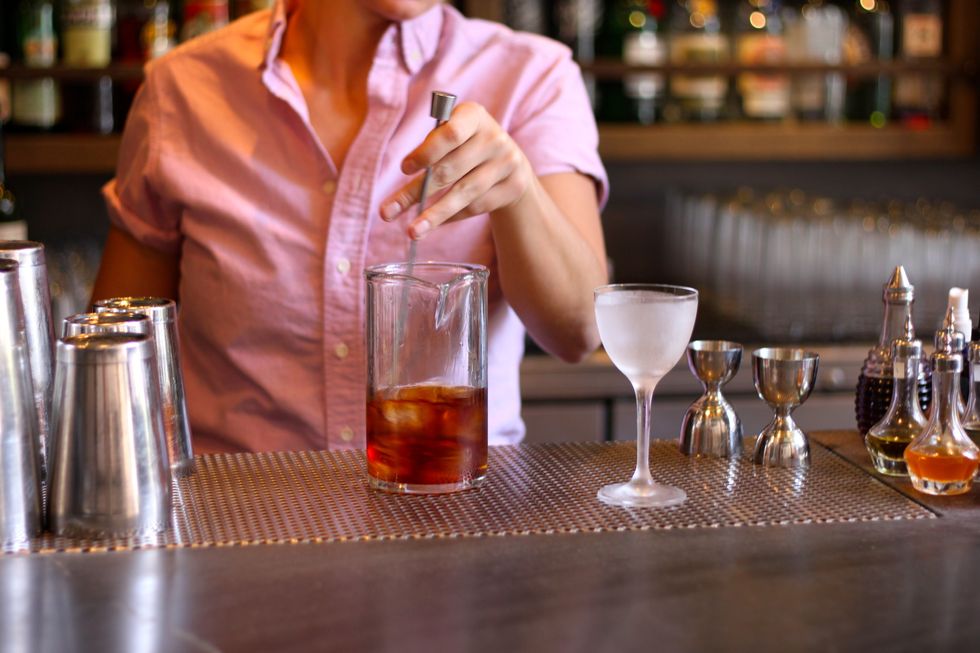 Grab a chilled Nick & Nora glass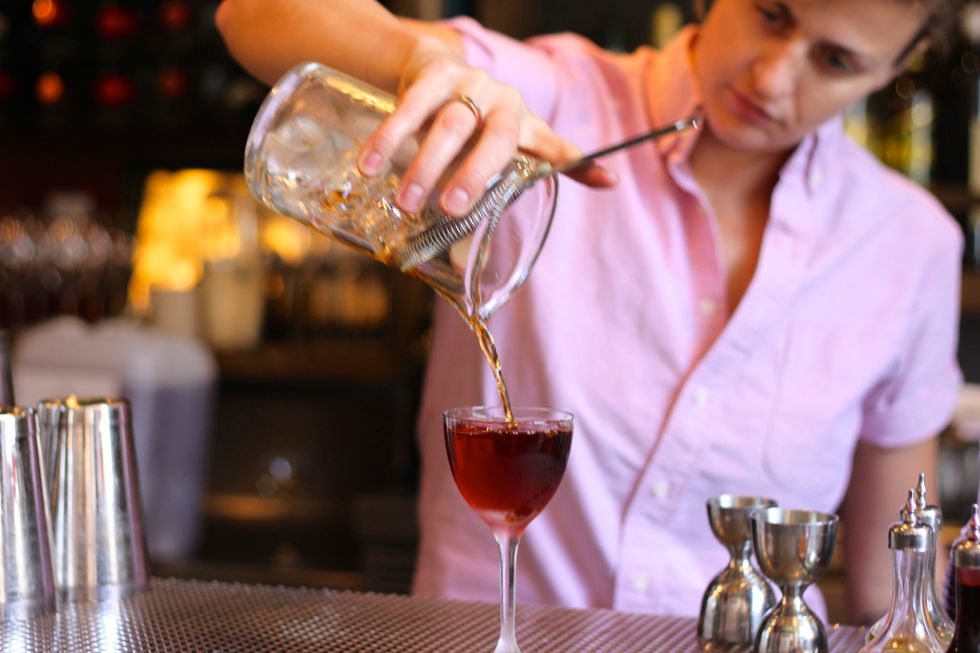 Strain and pour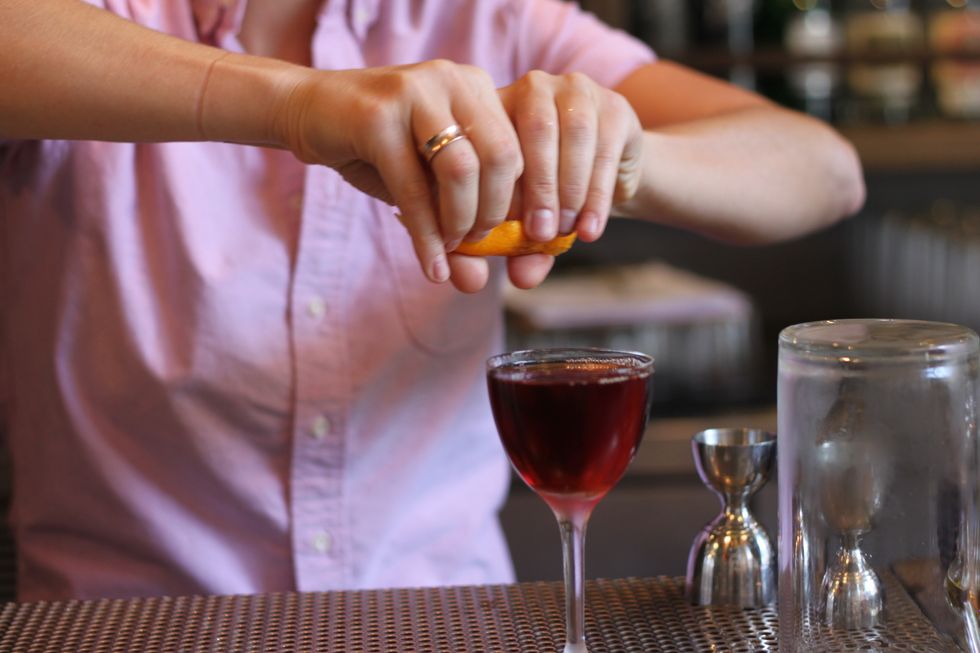 Zest an orange around the rim of the glass for the essential oil aroma, and then discard.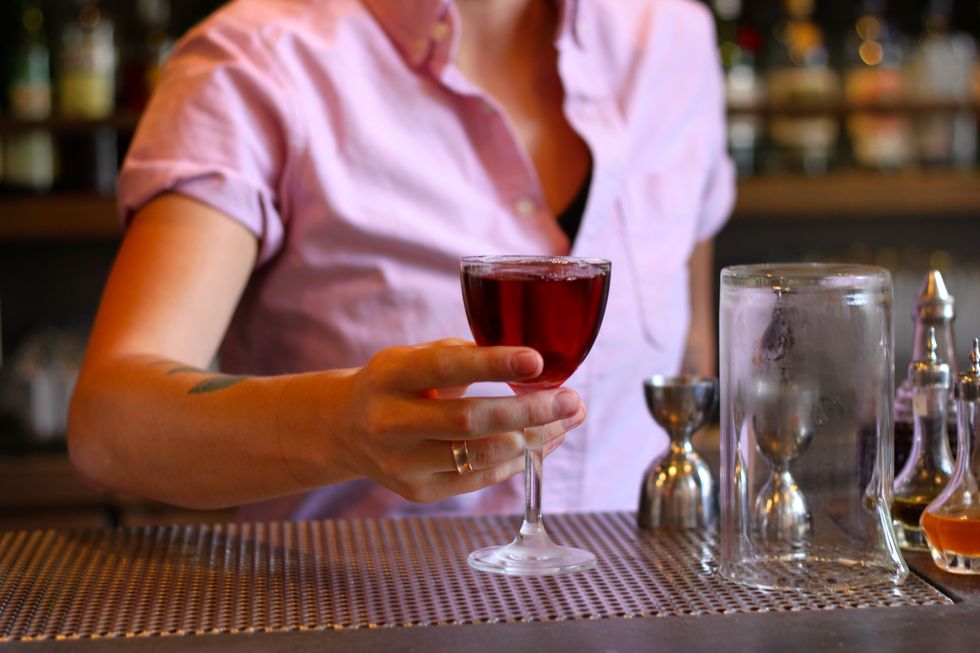 Serve
Enjoy!
1.0oz Bulleit Rye
1.0oz Tariquet Armenac
3/4oz Punt e Mes Vermouth
1/4oz Tempus Fugit Crème de Noyaux
3.0 Dashes smoked cherry bitters
1.0 Chilled Nick & Nora glass
1.0 Cocktail beaker & strainer
1.0 Orange zest peel
1.0c Regular ice
Trick Dog Sf
From the team of the Bon Vivants - Josh Harris, Scott Baird, and Jason Henton - a kickass neighborhood cocktail bar.