A fast easy recipe, tasty and full of goodness. Direct from my birth town of Mashghara in Lebanon, this is sure to tantalize your taste buds. Happy to answer any questions. Like, comment and follow :)
129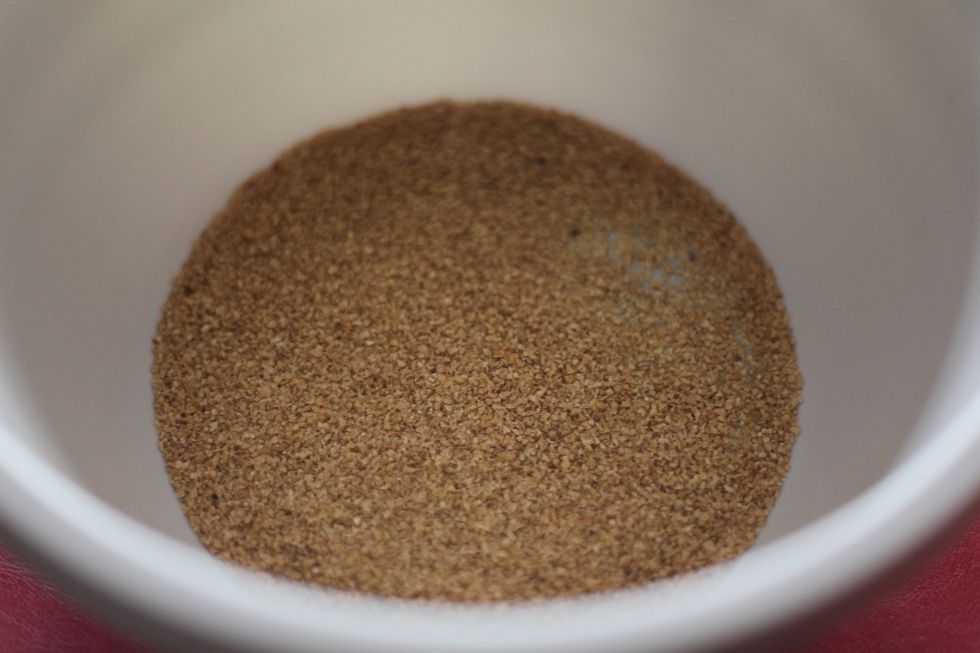 Place 1.5 cups of Burgol (cracked wheat) in a large mixing bowl.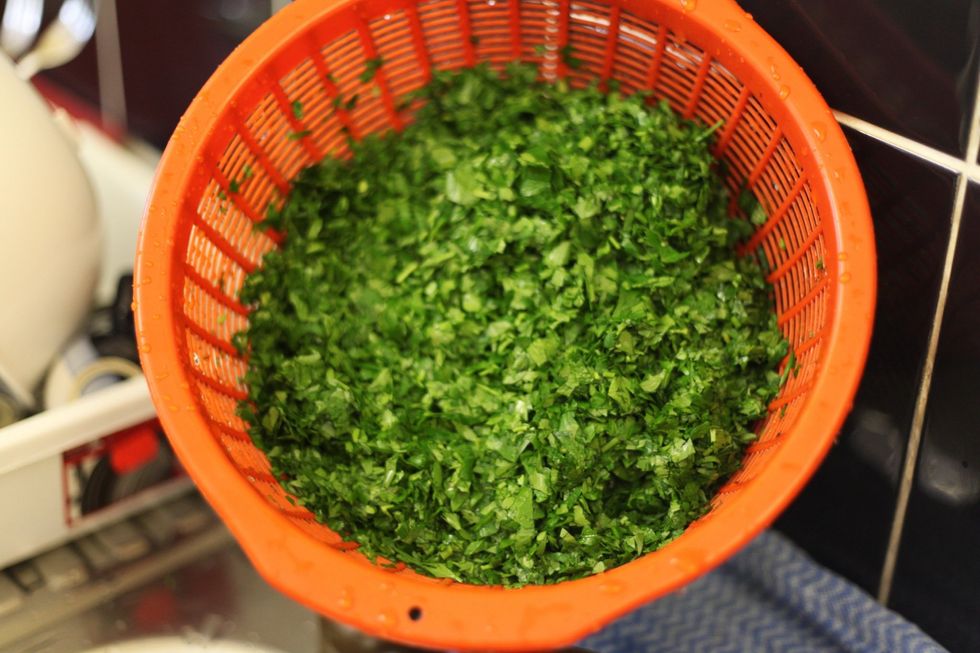 Wash 2 large bunches of parsley and chop finely and set aside to drain the water out. Chop as fine as you can go without turning it into a paste. Lol.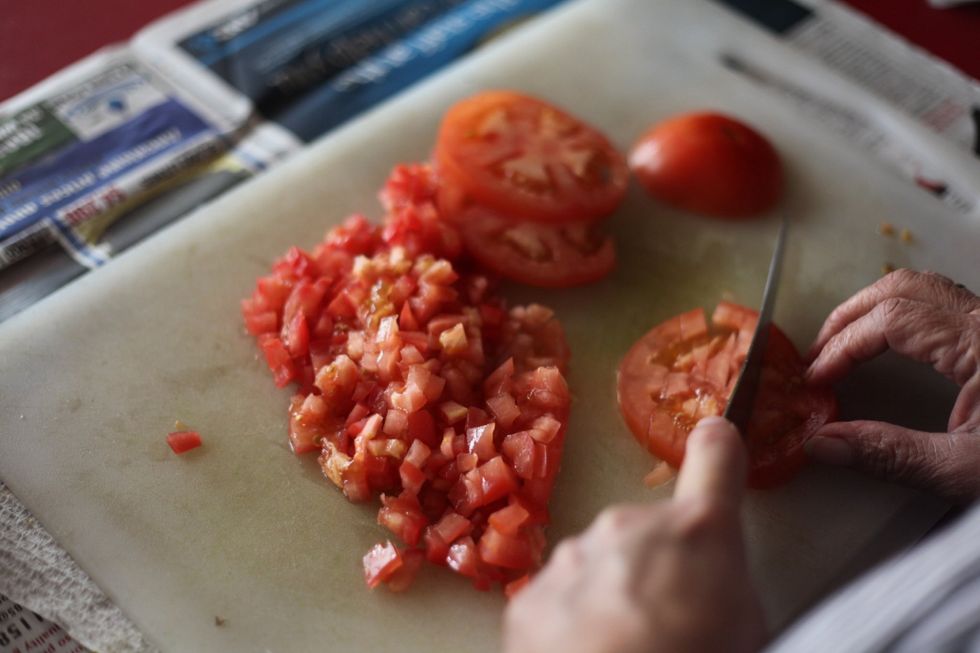 Dice 4 large tomatoes like so and add to your mixing bowl. Mum cuts with her left hand and writes with her right. Ambidextrous indeed...
Dice 1 large onion and add it to your mixing bowl.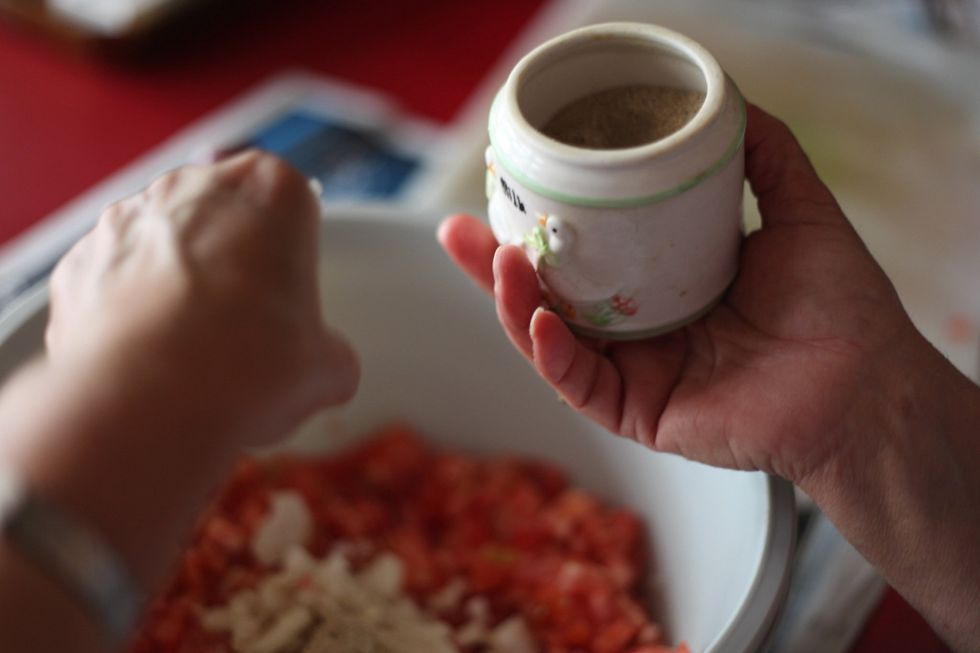 A few pinches of sneezing powder. That's white pepper.
Now this is entirely up to you how many lemons you add to the mix. We don't like it so sour so we use 2 tiny lemons. Average would be to use 2 large lemons. Squeeze into you mixing bowl.
Add the parsley. You can add some dry mint and salt at this point. Dry mint is optional. Taste the mixture before adding more salt and lemon. Judge according to your taste.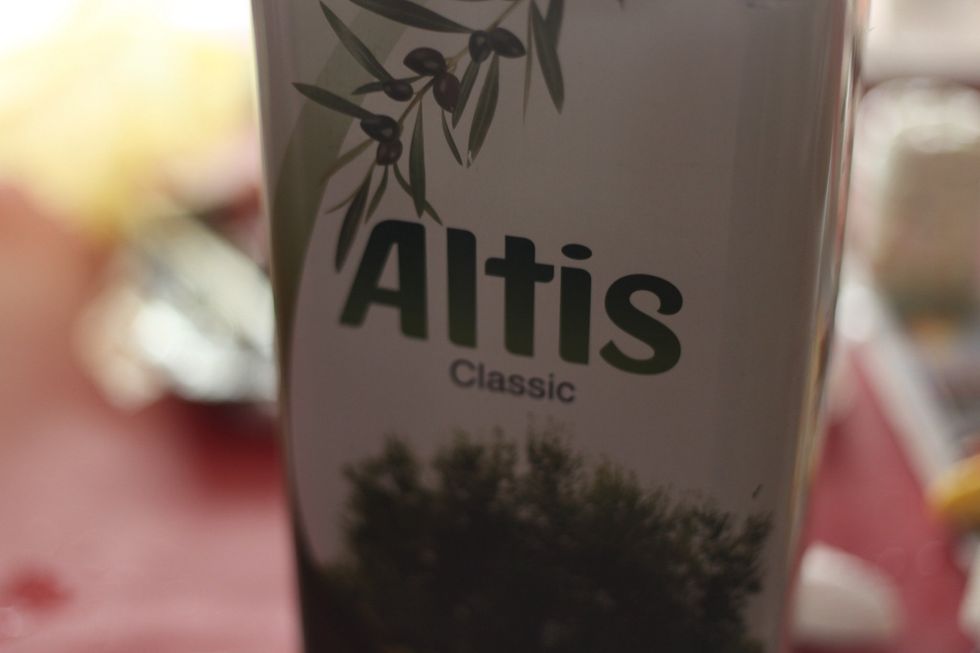 Add 1/2 cup of extra virgin olive oil (you can use vegetable oil also) but let's keep it super healthy.
Mix and mix and mix....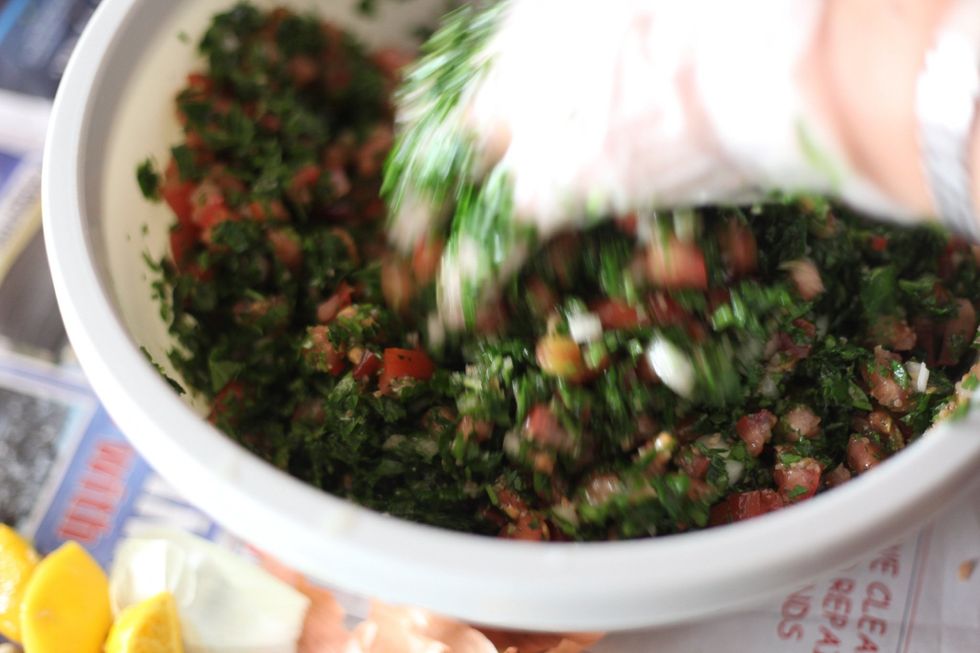 And mix some more...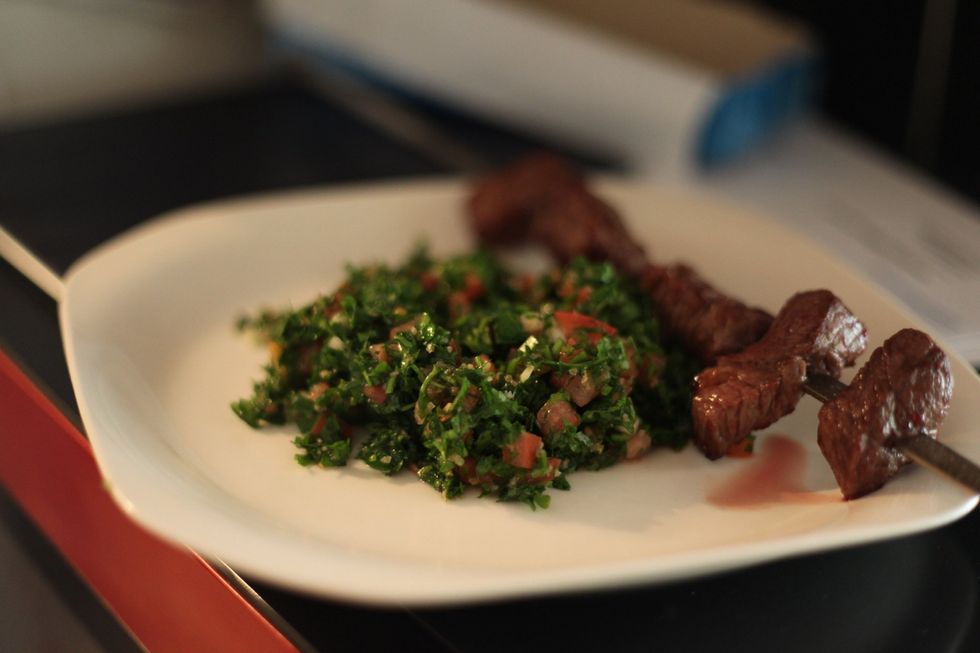 And there you have it. Tabouli!! I don't know why but this salad always tastes delicious even after 3 days of being stored in the fridge. Try it out. I'd love your feedback.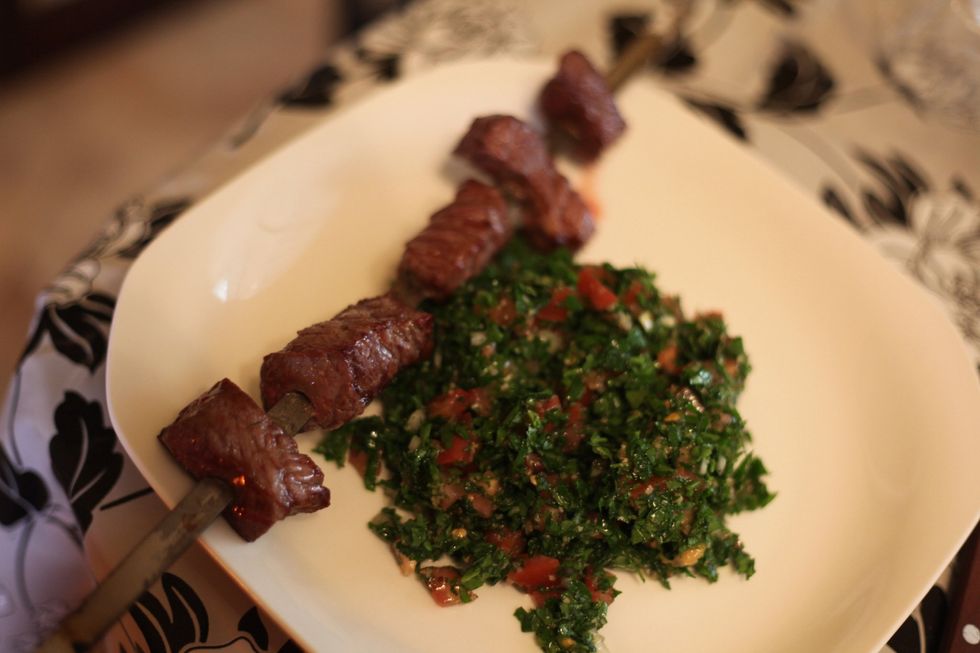 Also, Tabouli is a healthy hearty parsley salad that has all the qualities of a middle eastern lunch time delight. It's a huge favourite with BBQ meat as pictured above. Great for dieters.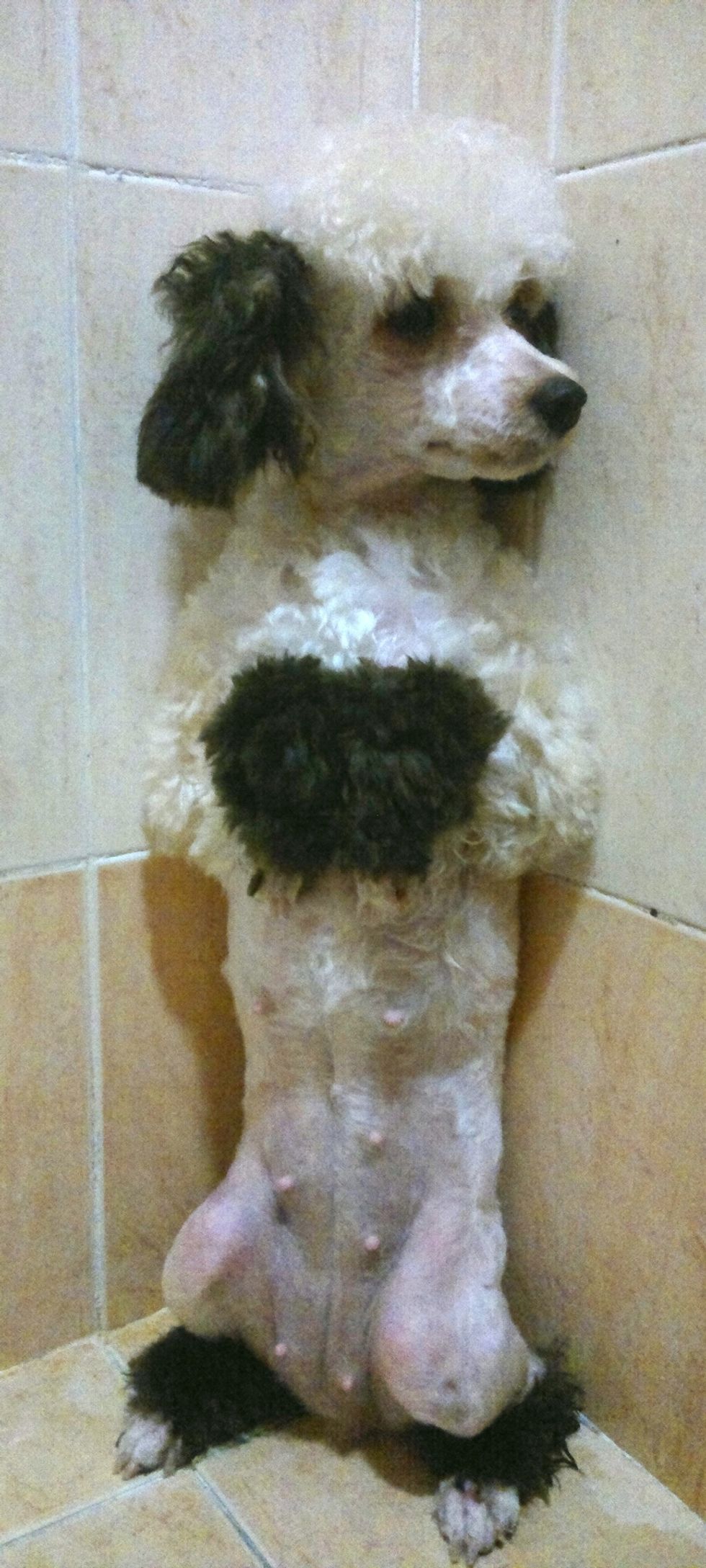 Why is Nikki in the naughty corner? You just wouldn't believe it!!! 1 packet of Tim Tams and a bag of chips. Look at her fat belly.
2.0bnch Parsley
2.0 Lemons
1.0 Large onion
1/2c Olive oil
1/2c Burgol (fine cracked wheat)
1.0Tbsp Dry mint
1.0tsp Salt
4.0 Large Tomatoes
2.0pch White pepper
Michel Daher
Micho here. Amateur experimental chef and lover of food. Thanks for all your support. Join my Food Journey www.naturallygoodfood.com