From start to finish have a delicious home-made loaf ready to eat in less than an hour!
28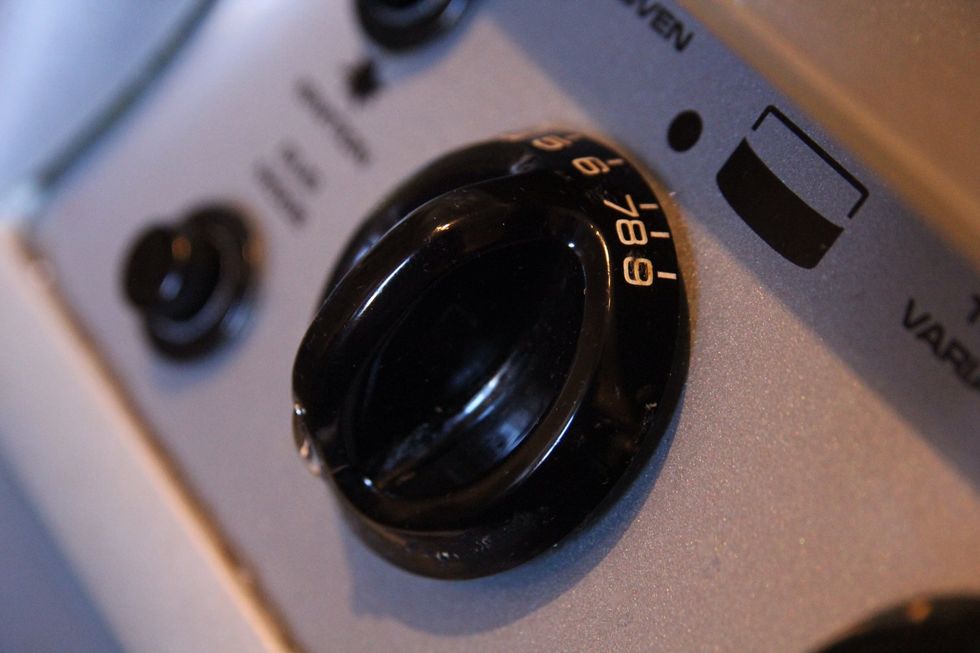 Preheat oven to 200c.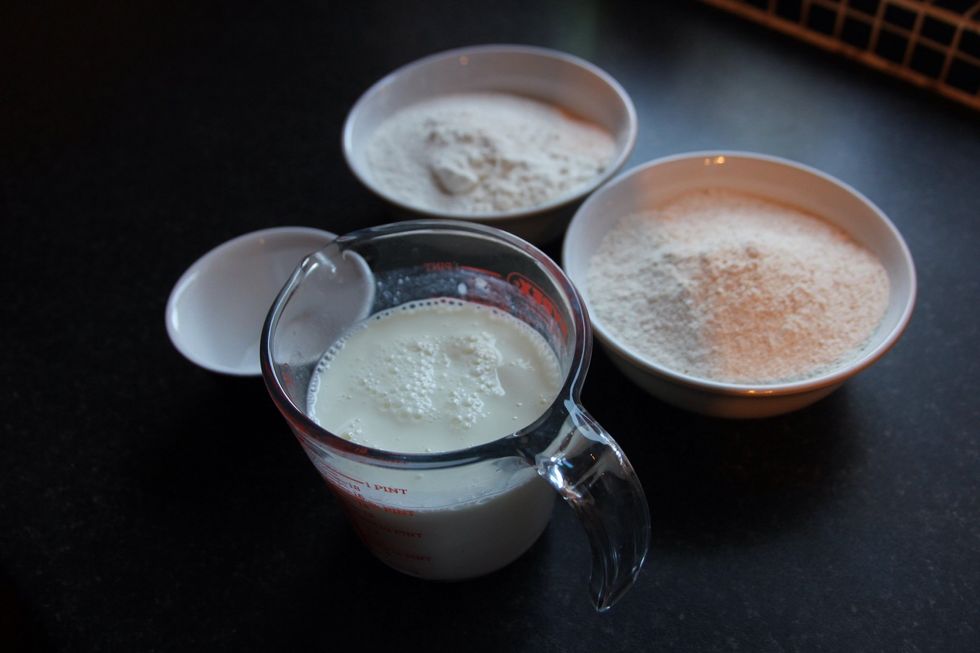 Weigh out ingredients. If you can't get buttermilk use natural yoghurt. Alternately use 420ml of milk, stir in 2 tablespoons of lemon and leave for 15 minutes.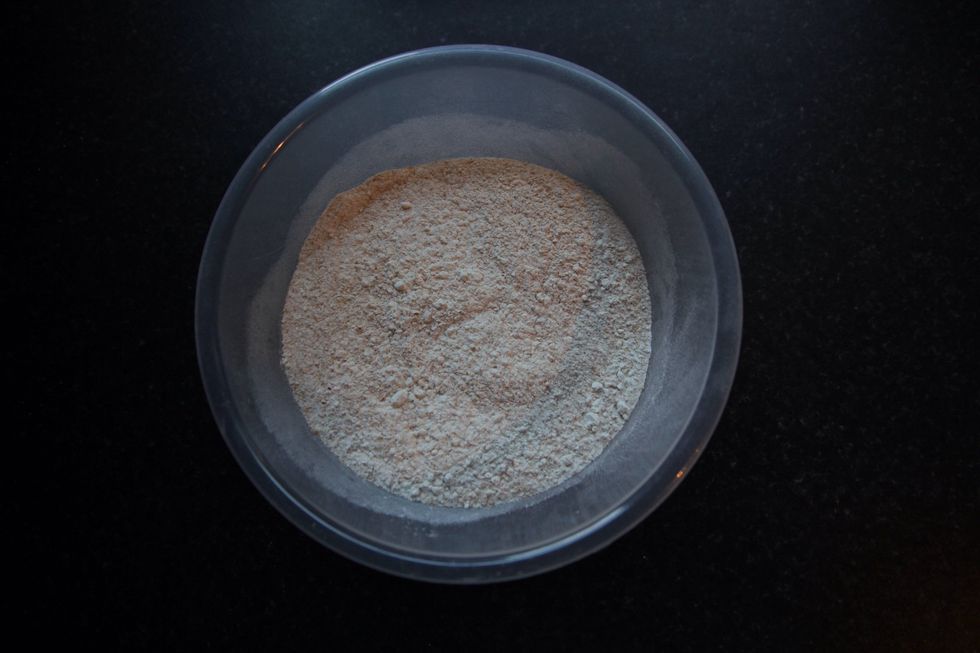 Mix dry ingredients together to ensure the bicarbonate of soda is properly distributed throughout the mix.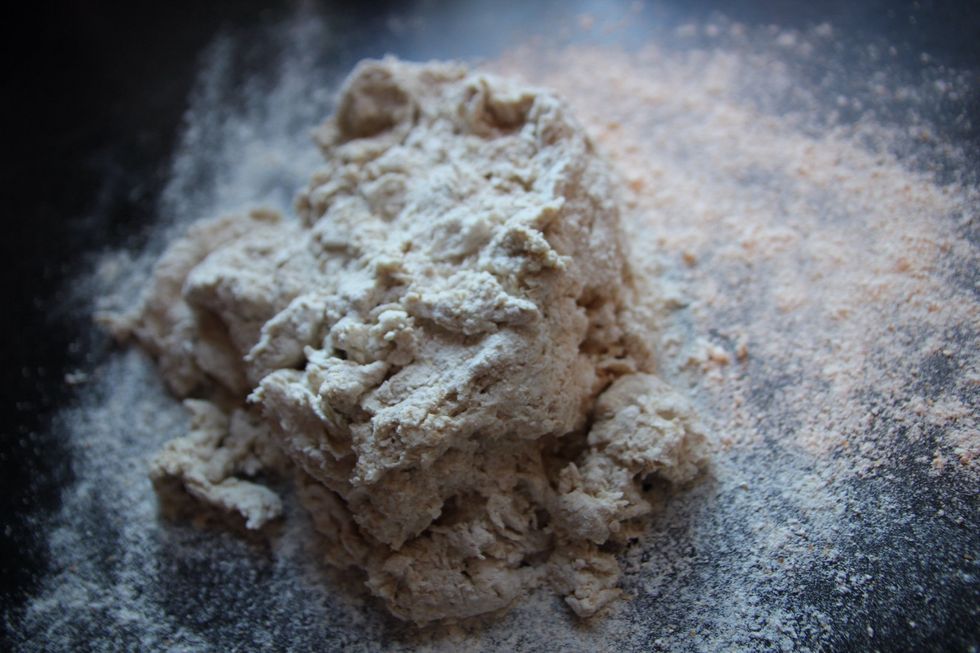 Add the buttermilk and mix to a loose dough before turning out onto a floured kitchen surface.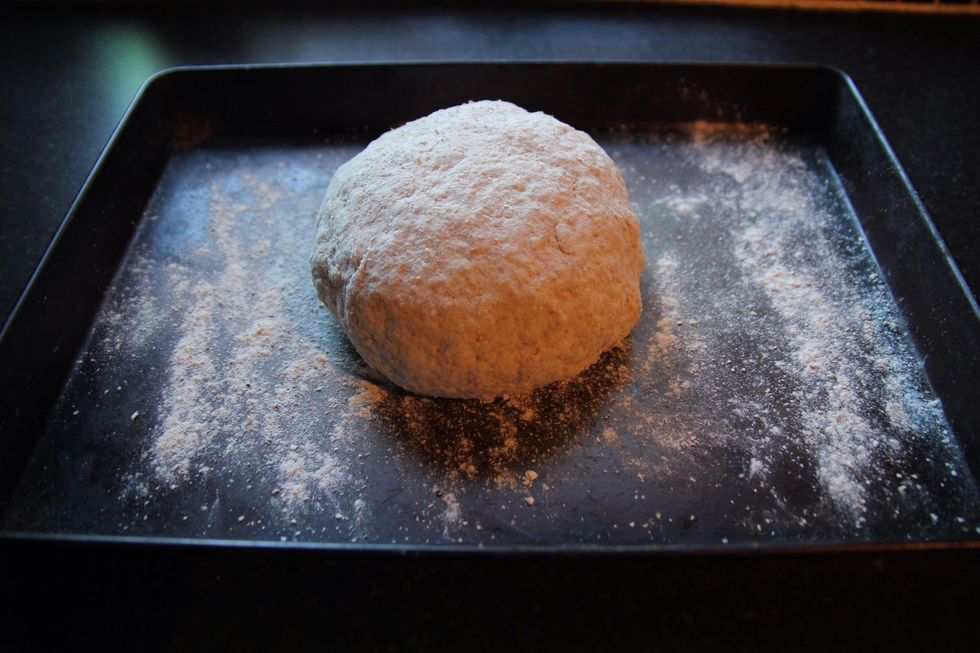 Knead dough into a loaf shape. Be careful to knead the dough as little as possible as this will make the bread heavy.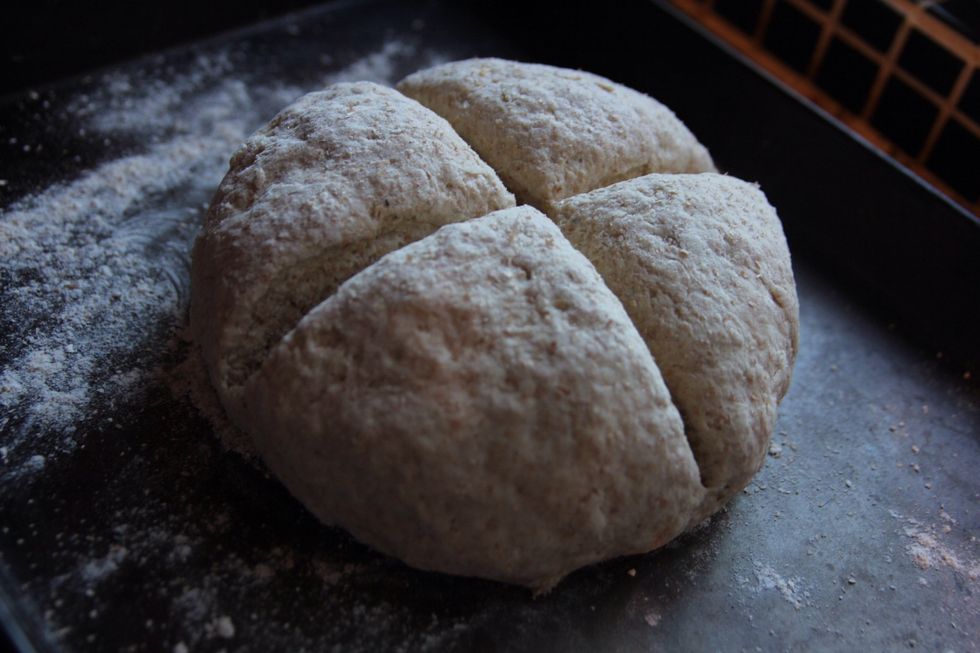 Transfer loaf onto a floured baking tray. Score a cross in the loaf to a depth of about 2\3rds of the loaf. Push the loaf together after this as it may spread out. Put into oven and cook for 35mins.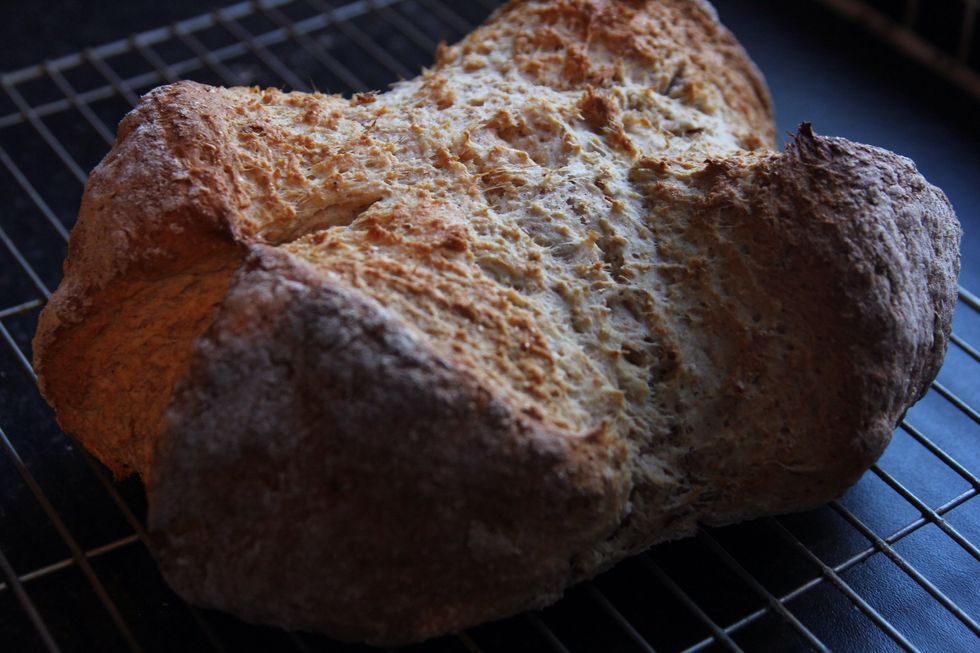 Once cooked place the loaf on a wire rack to cool down for at least 20 minutes before eating.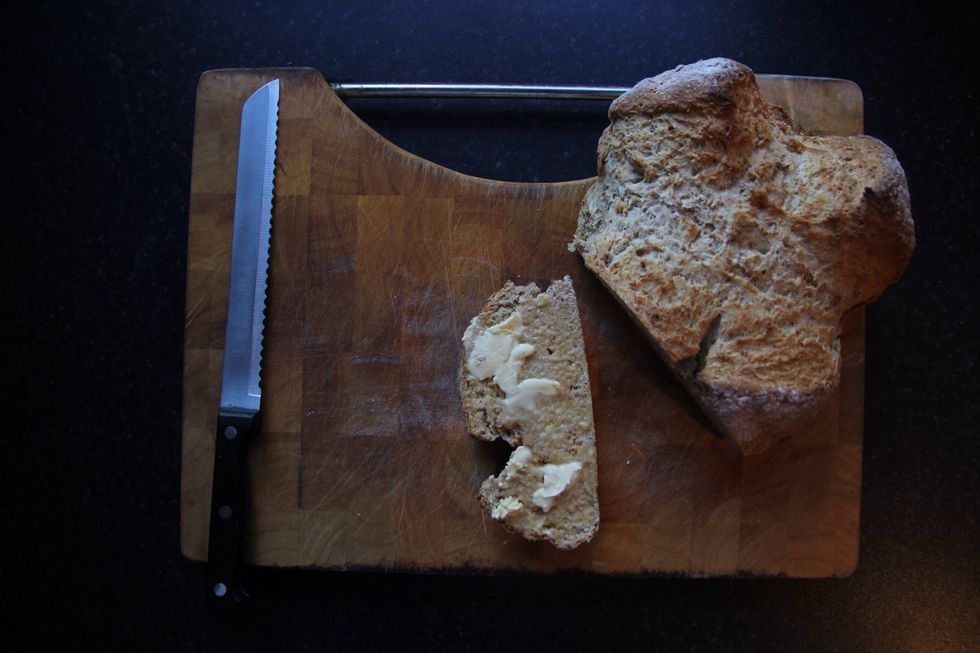 Enjoy! Feel free to add herbs or cheese into the mix before you add the liquid. Alternately you can also add cheese to the top of the dough before it goes into the oven.
250.0g Wholemeal flour
250.0g Plain flour
420.0ml Buttermilk
1.0tsp Bicarbonate of soda
1.0tsp Salt