How to make tractor crayons
Use up old and broken crayons to make great new ones that can be used as gifts or party favours. Really simple and fun.
61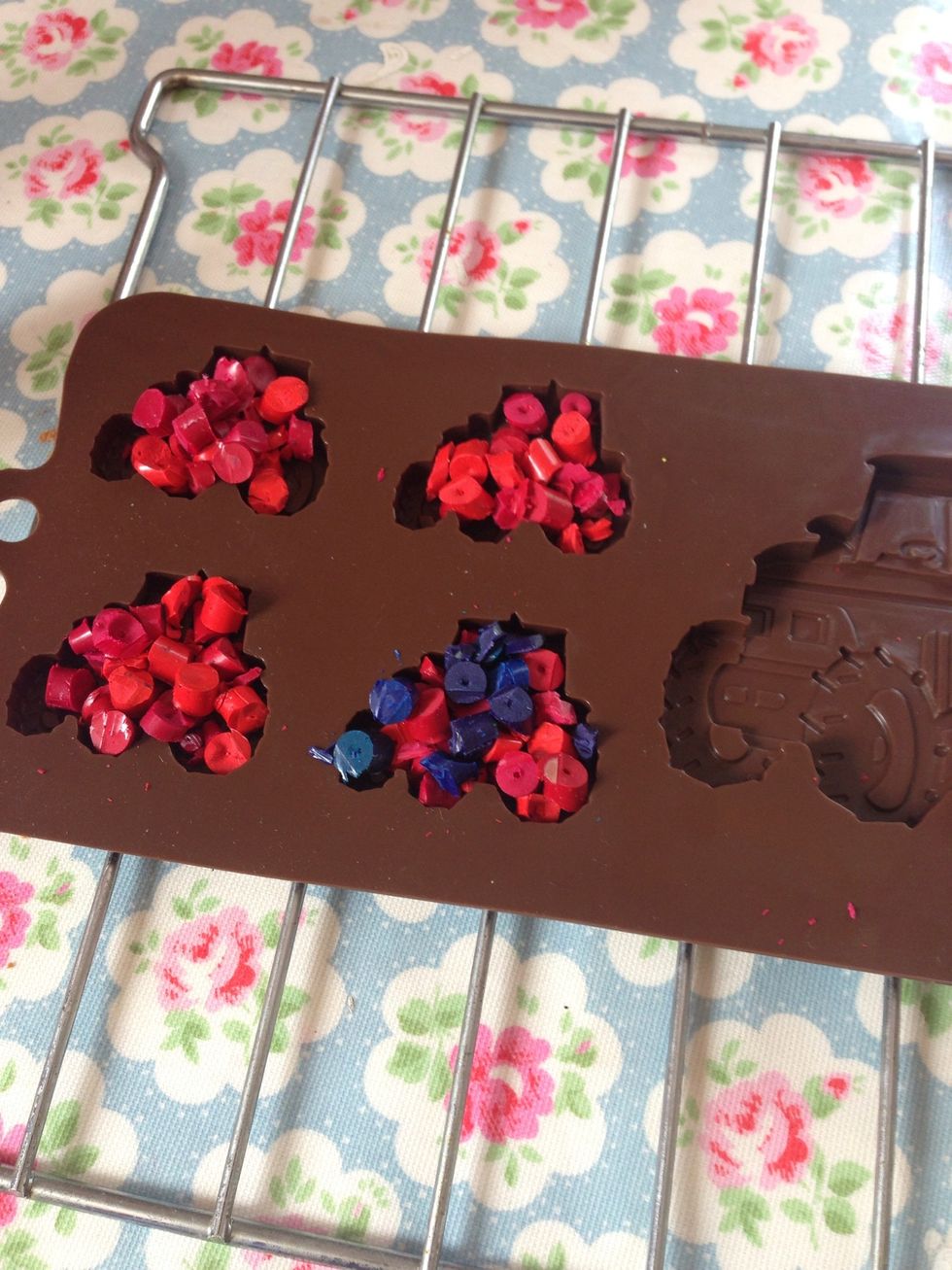 Break the crayons into the mould. The trick is to heap them in the middle so that when it melts it fills the mold but doesn't over flow.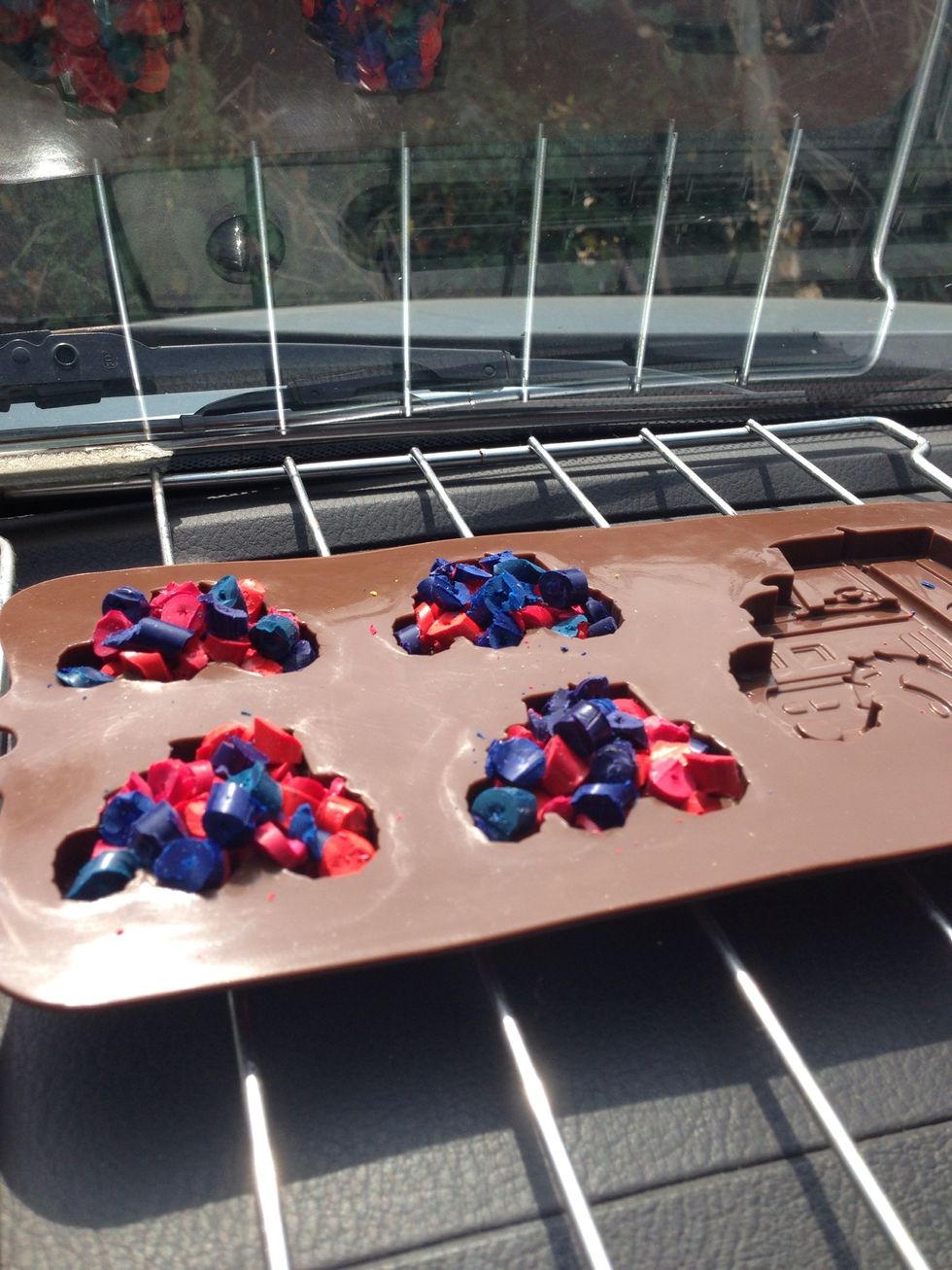 Then we have to melt the crayons. You could put the crayons in the car, as above .....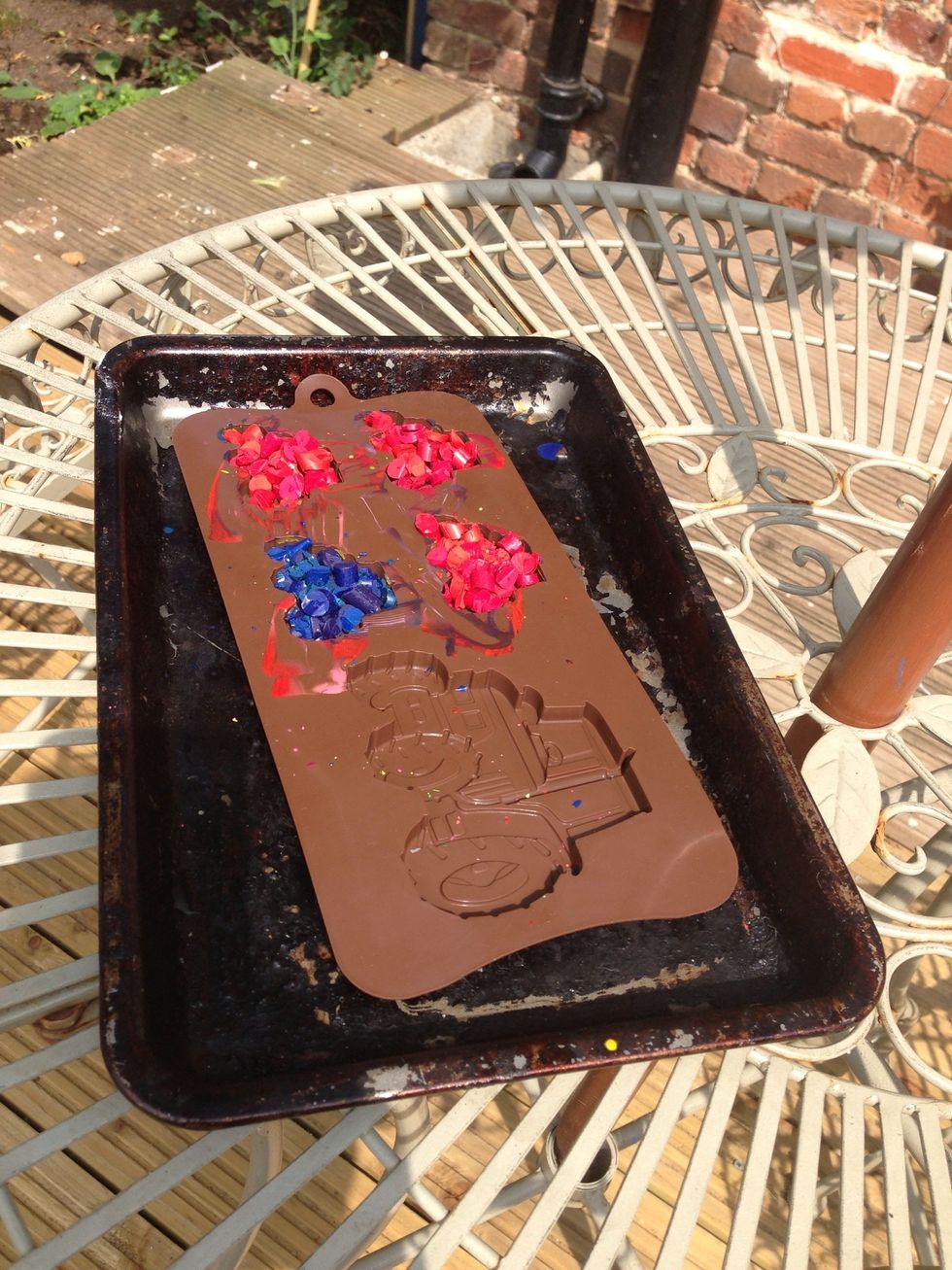 Or outside in the sun, or in the oven although on a hot day, why waste power.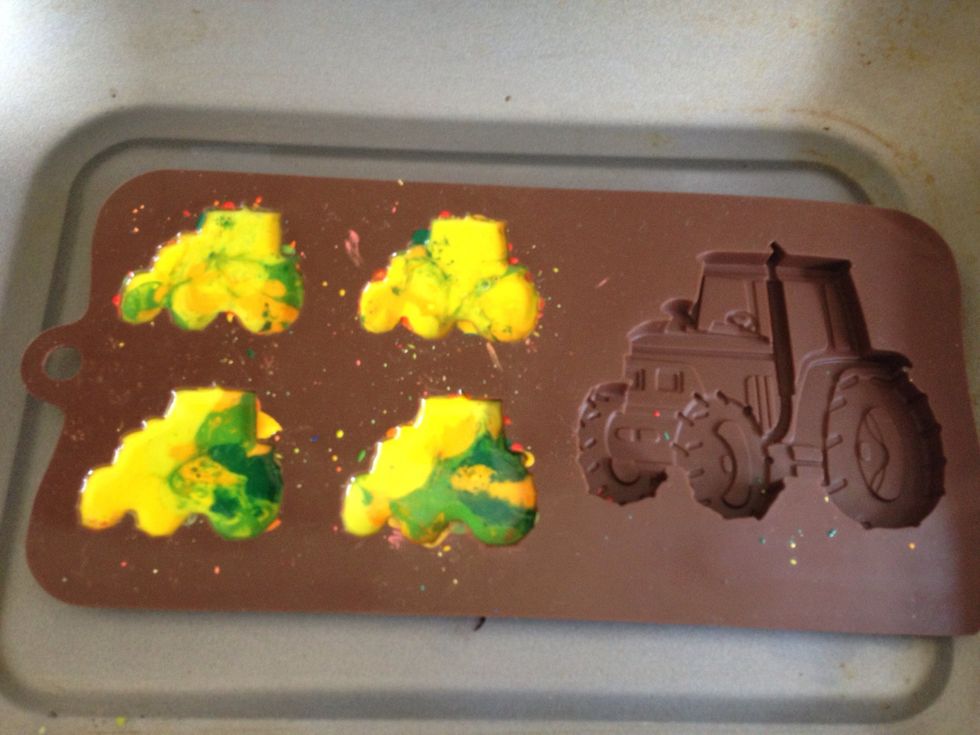 When the crayons have melted, take them out of the sun. They will set quite quickly although if you want to speed up the process you could put them in the fridge for 5 mins.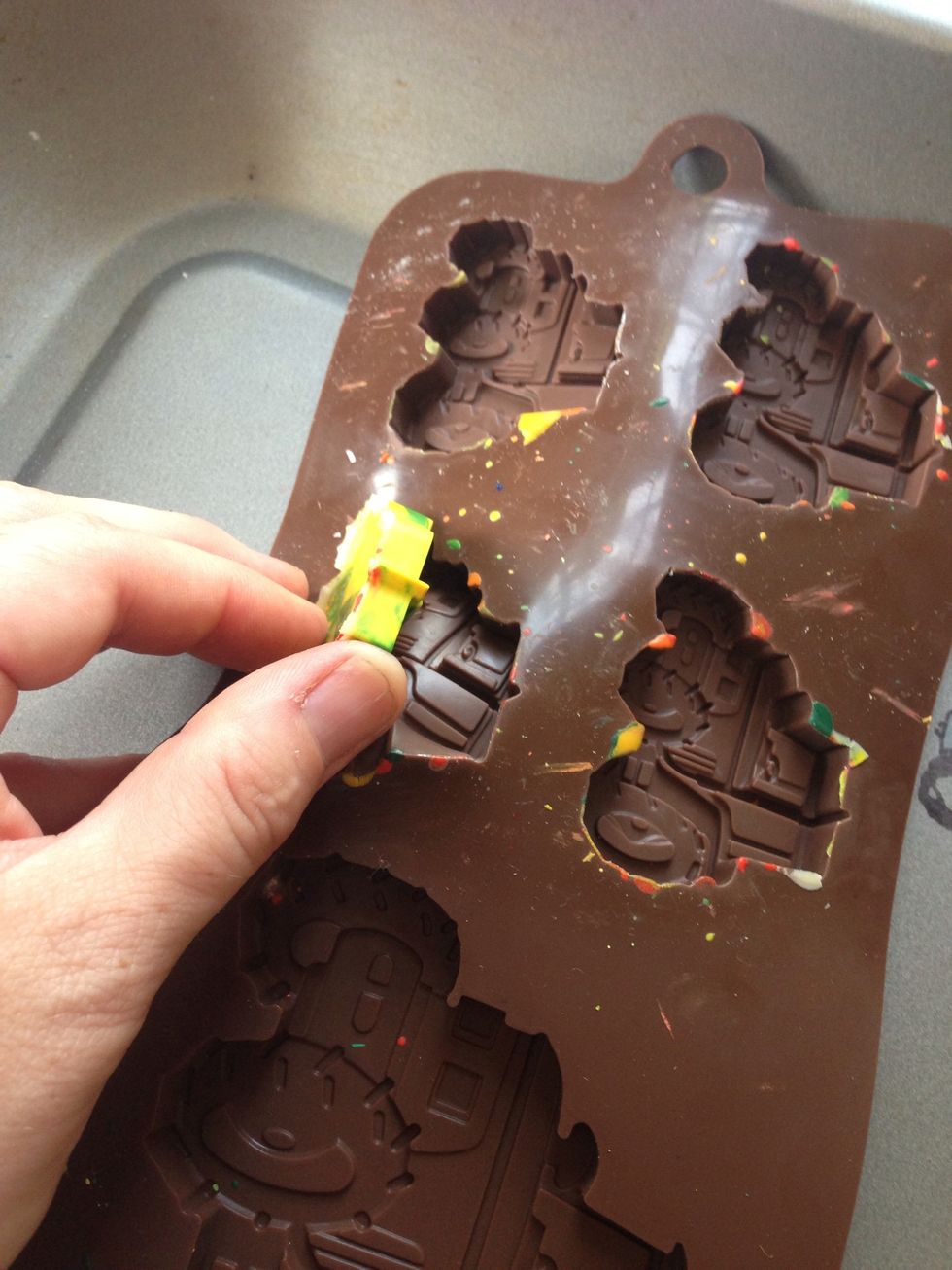 Then when they are ready, just pop them out and repeat. I did about 24 crayons during the course or the day without any effort at all.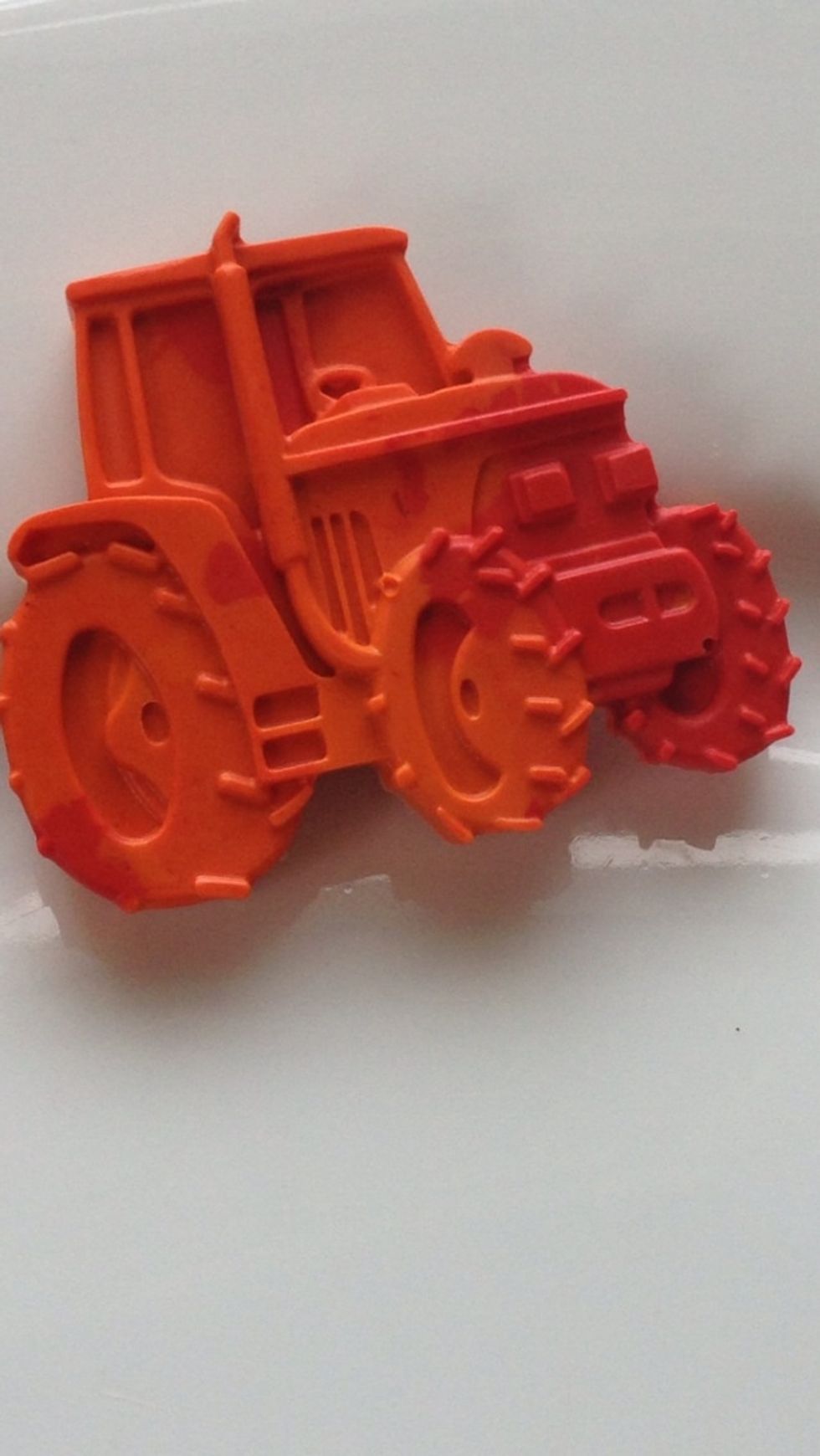 And here's a finished tractor crayon.
This is really so simple and so quick and gives old tatty crayons a new lease of life.
Old crayons
Silicon mould
Holiday Overthwarts
Please check out my blog www.overthwarts.wordpress.com for a glimpse into Northumbrian life.
Overthwarts, Northumberland