Plantains (platanos) are used throughout Asia, Africa, the Caribbean and Latin America. This recipe comes from Cuba where it is a popular side dish and snack.
1500
I learned this recipe from my daughter's aunt, pictured here on the right with my daughter on the left. Tia is a chef at the world-famous Tropicana nightclub in Havana, Cuba. Really!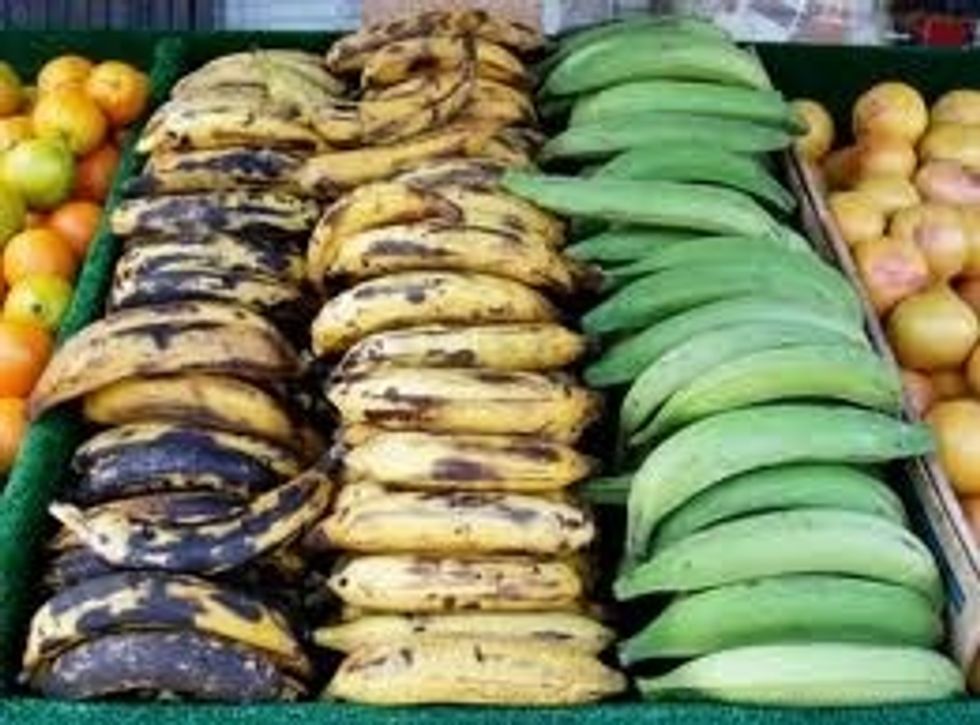 For this recipe you want green plantains (pictured on the right). Not yellow or black ones (though those can be used for other recipes such as Cuban platanos maduros). Again, you want very green ones.
Four plantains will serve 3-5 people.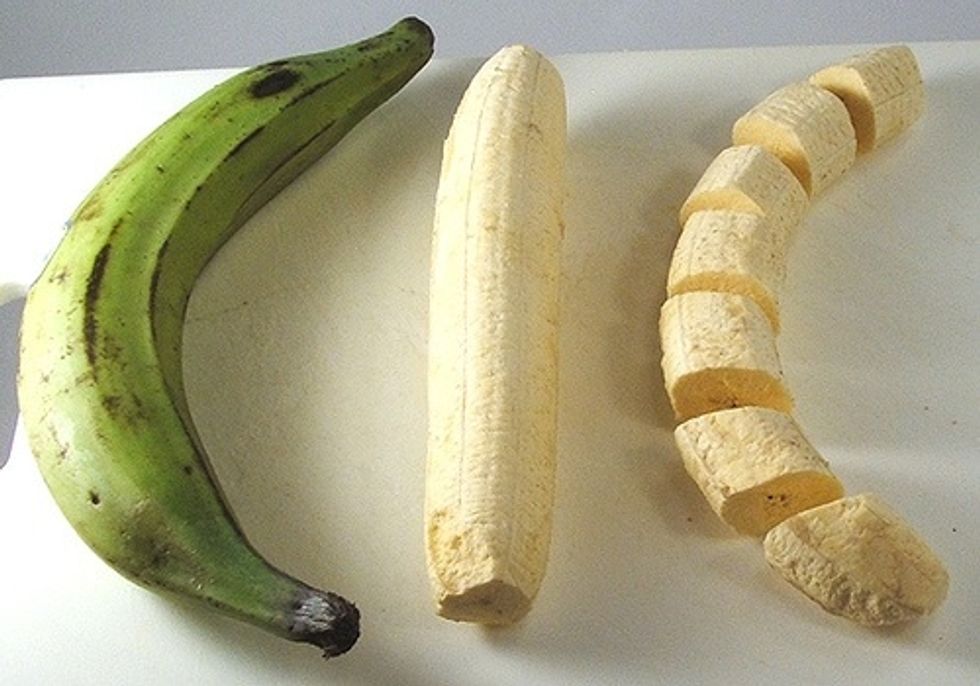 First step is to remove the outer peel - there are two methods to do this. I'll show you both…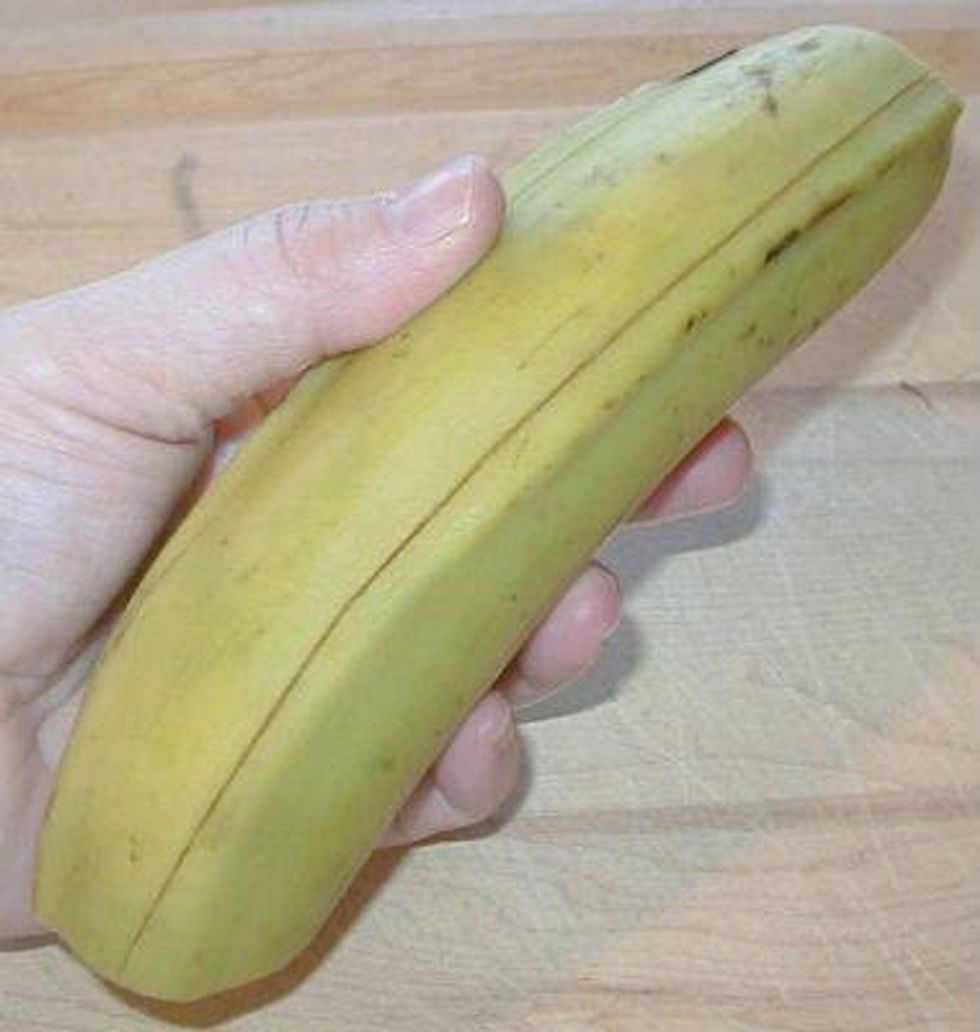 First cut off both ends. With a sharp knife make a slice down the length of the plantain skin.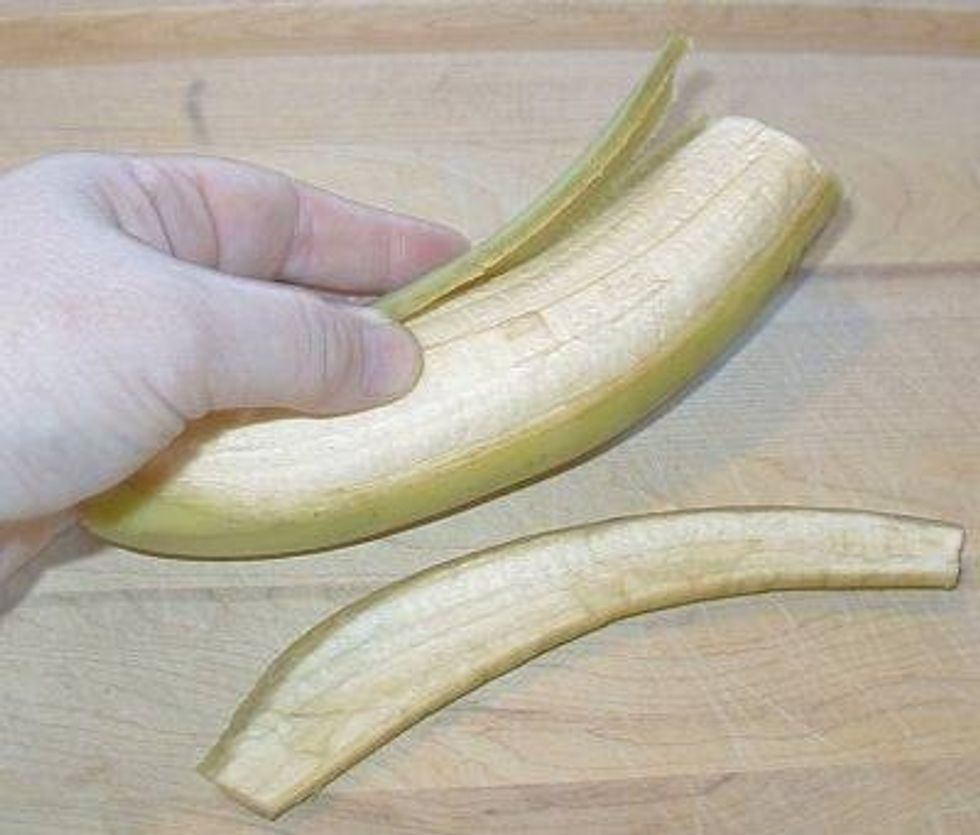 Then peel off the skin. It's not so easy but you just have to push your finger under the skin and work your way under and around it. Be prepared for some brown "staining" of your fingertips.
An easier method (I think) is to first cut the plantain in pieces and then remove the skin by slicing it lengthwise and then just peel off.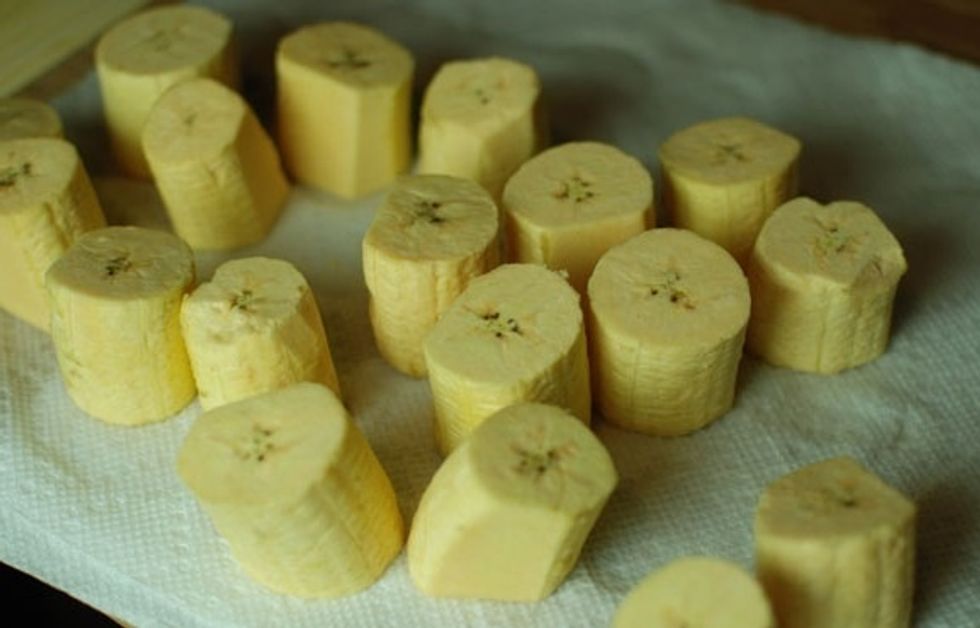 Whichever method you use, you want to end up with cut pieces like these.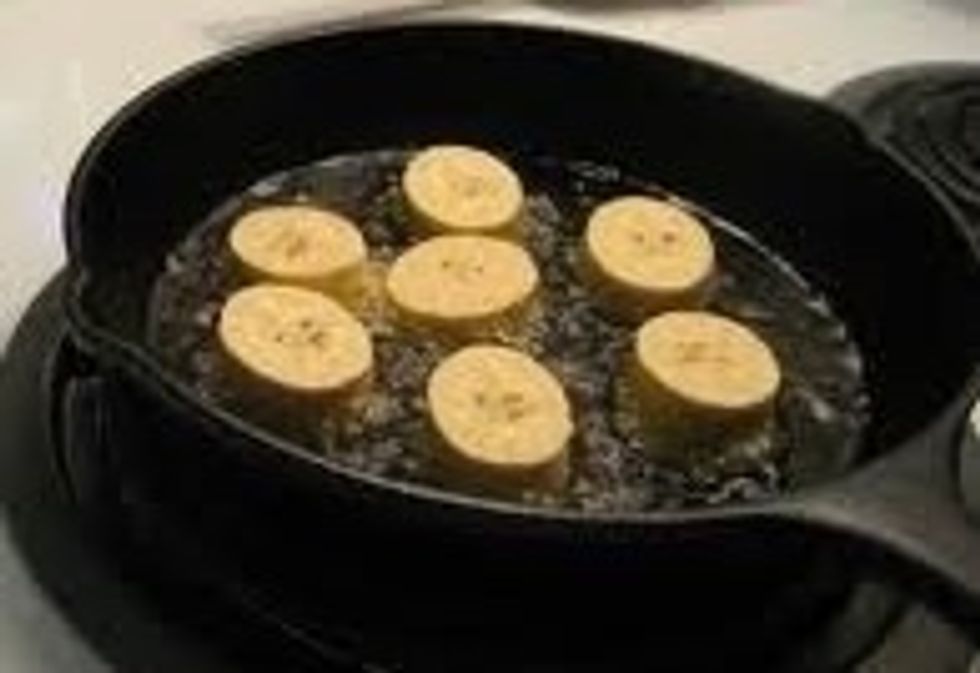 Next you'll fry the pieces in hot oil standing up until golden brown. You'll need to turn them over to make sure both sides are cooked golden brown.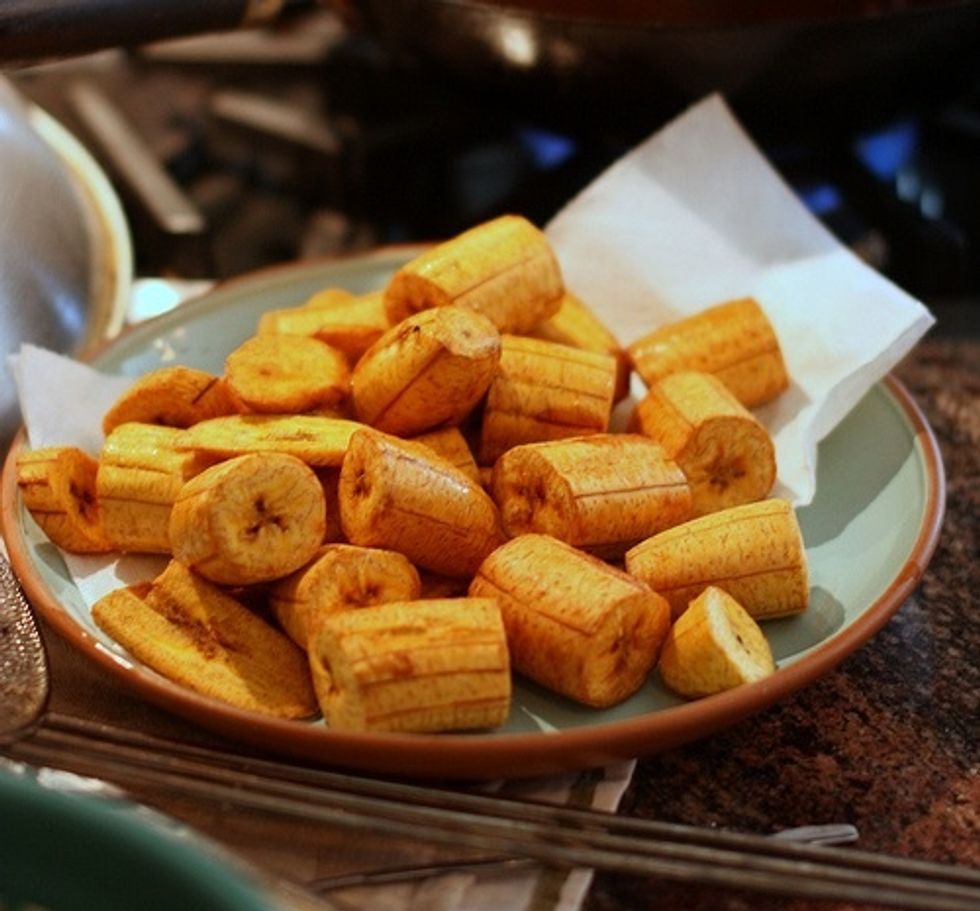 When both sides are golden, remove from the oil and drain on a paper towel.
Next step is to smash the tostones. You can use a can or a jar...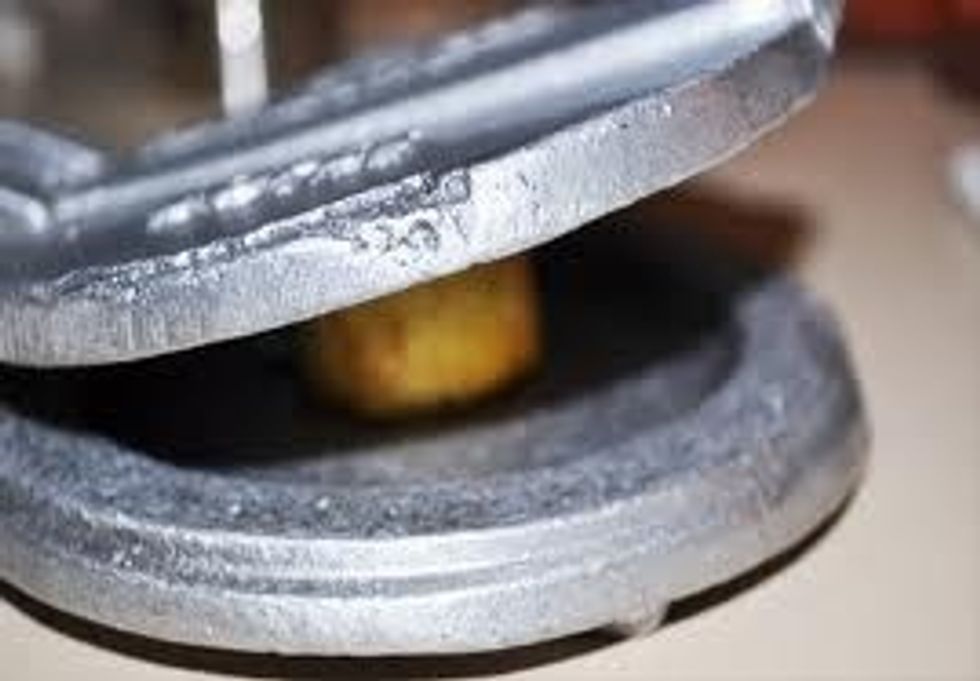 ...a tortilla maker...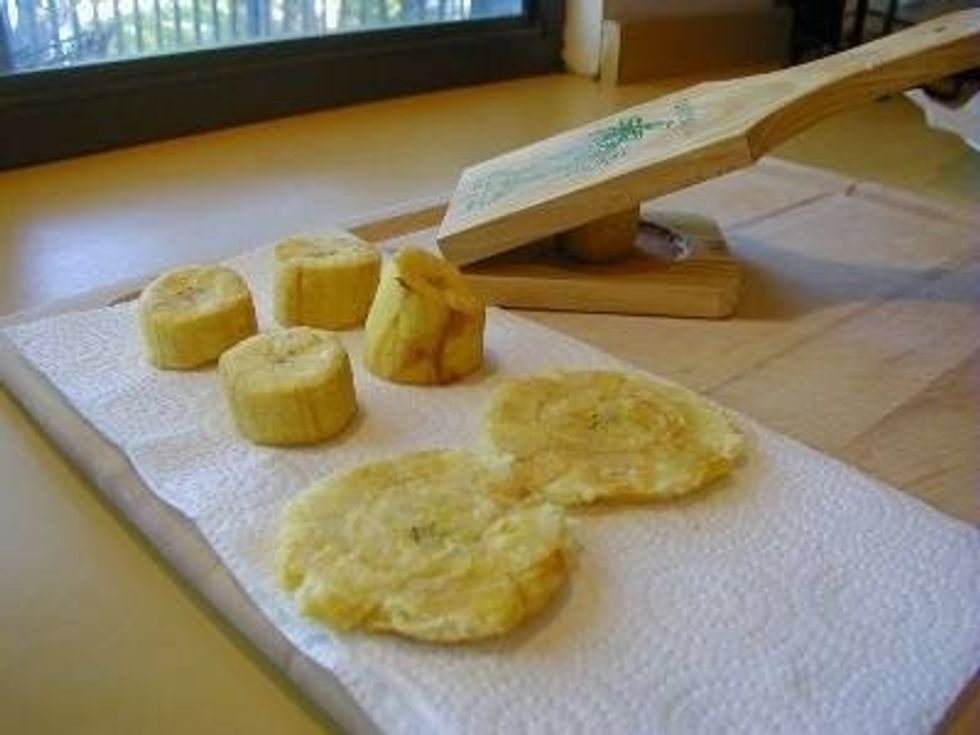 ...a "tostonera" which is especially made to make tostones...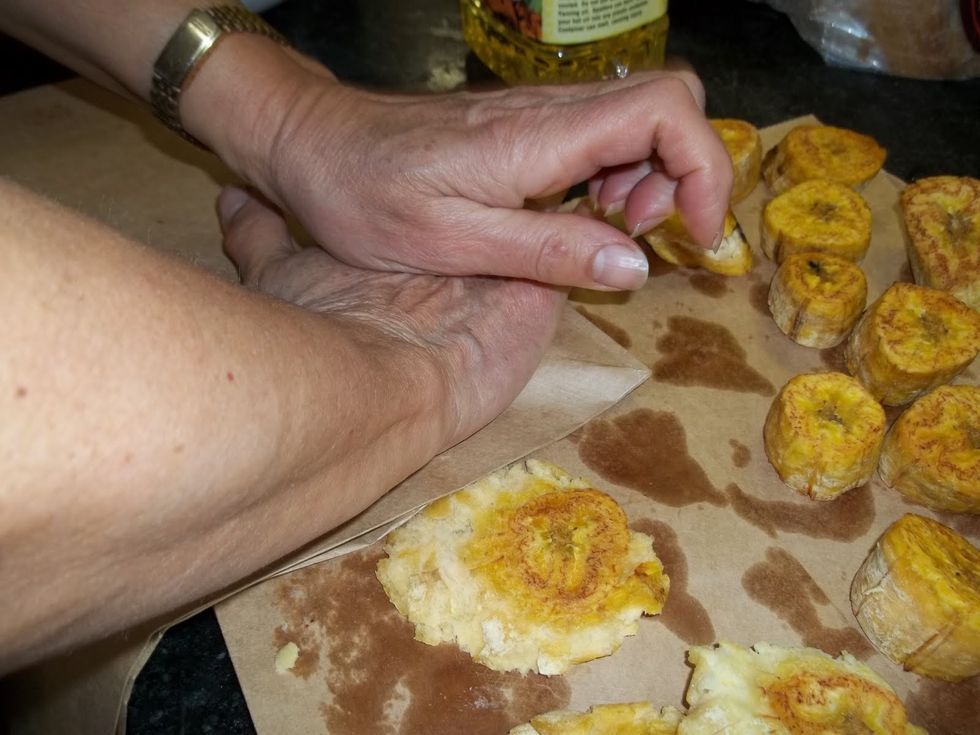 ...or I use a folded brown paper bag and a good "smash" with the palm of my hand. Slide a fork under each tostone to lift from the paper bag.
Fry once again in the hot oil until golden brown.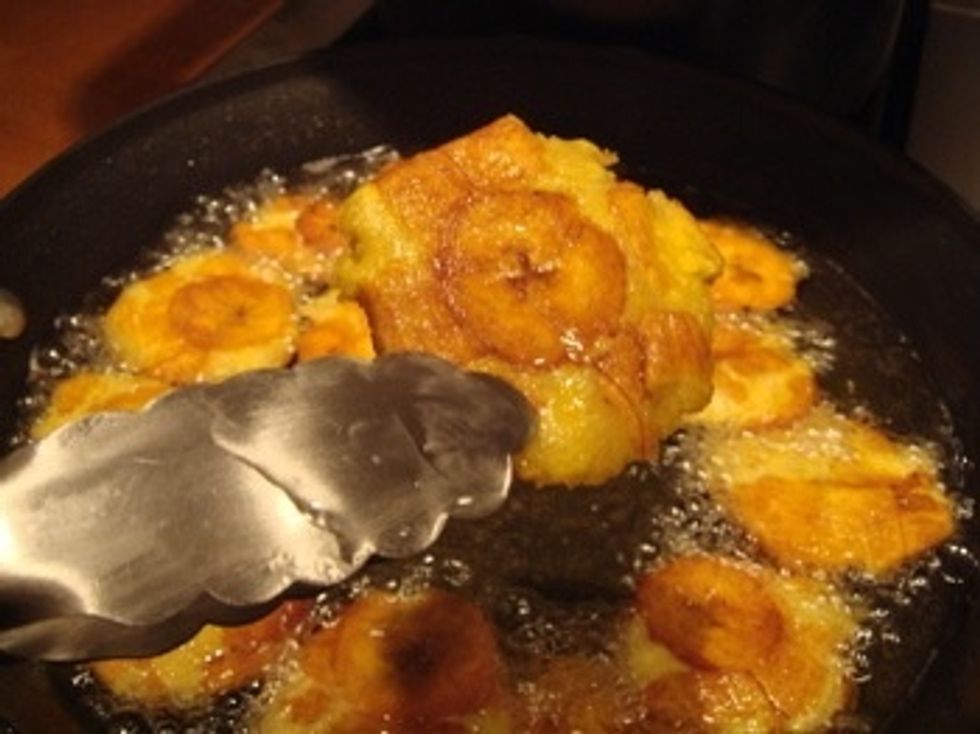 Turn over and fry on the other side until both sides are golden brown like this.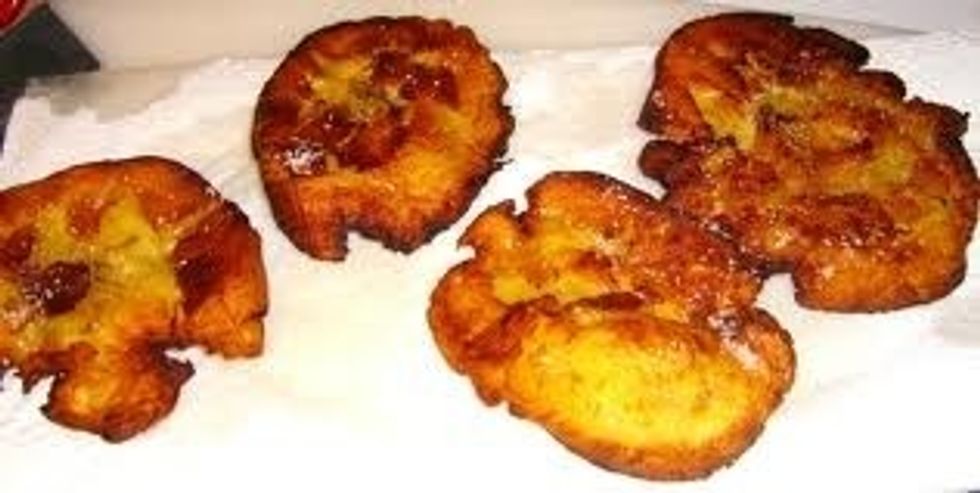 Remove from the oil and drain on a paper towel. Sprinkle with salt.
Here's a plate of tostones that my sister-in-law made for us. We LOVE these! Hope you do too!
Green Plantains (NOT bananas)
Canola or Vegetable Oil
Paper Bag
Salt
Felicia Gustin
I love to create! All kinds of things. Food, crafts, jewelry, art, photos, theater, events, history, social justice. My proudest creation is my daughter!