Make Tortellini W/ Sun Dried Tomato Cream Sauce
10
Sautéed sun dried tomatoes in. Butter and oil. Once hot ad 1/2 cup water and simmer until almost gone then as remaining water and simmer. Tomatoes will hydrate and water will become red.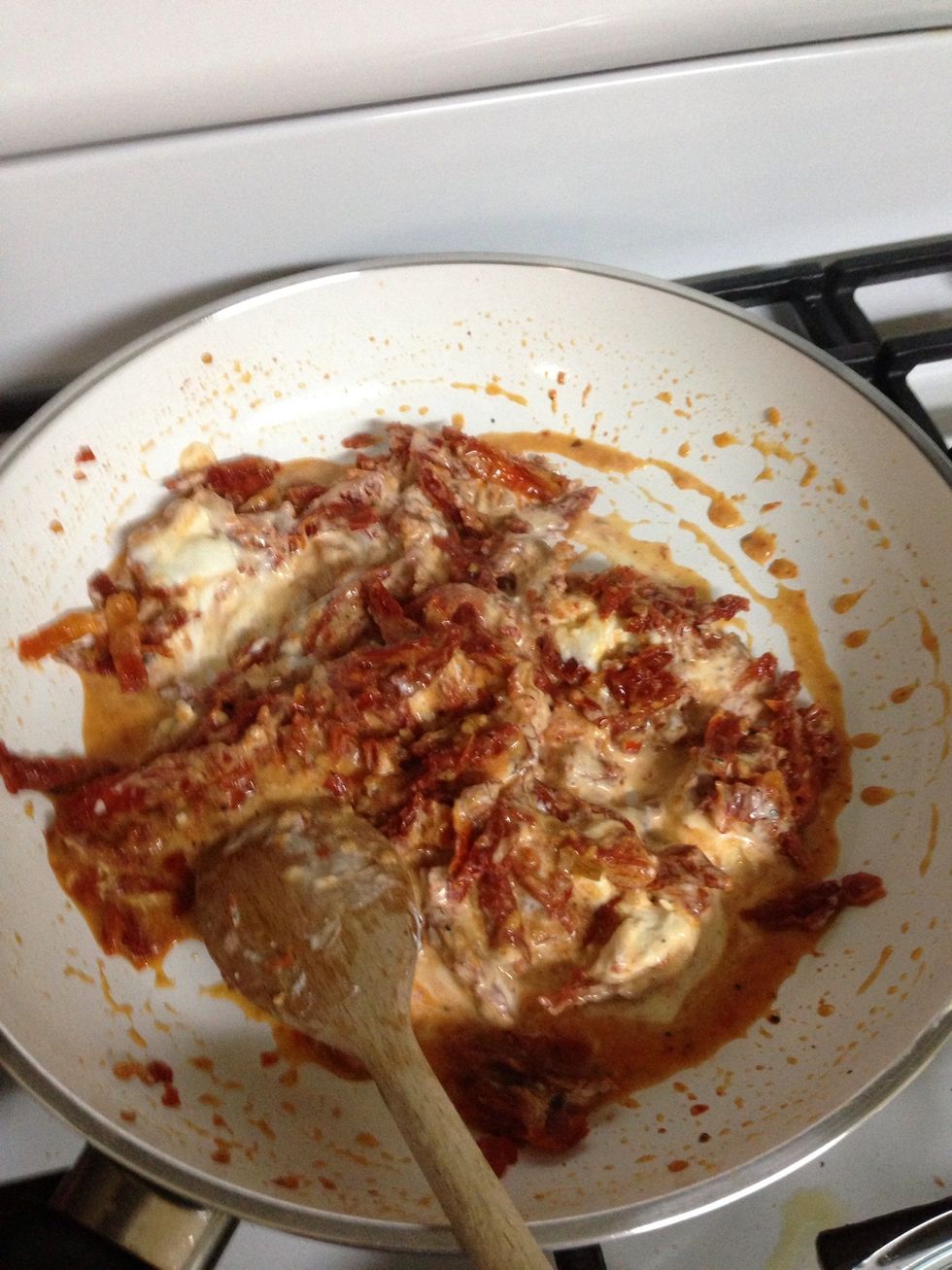 Reduce heat and ad sour cream and ricotta
Ad cream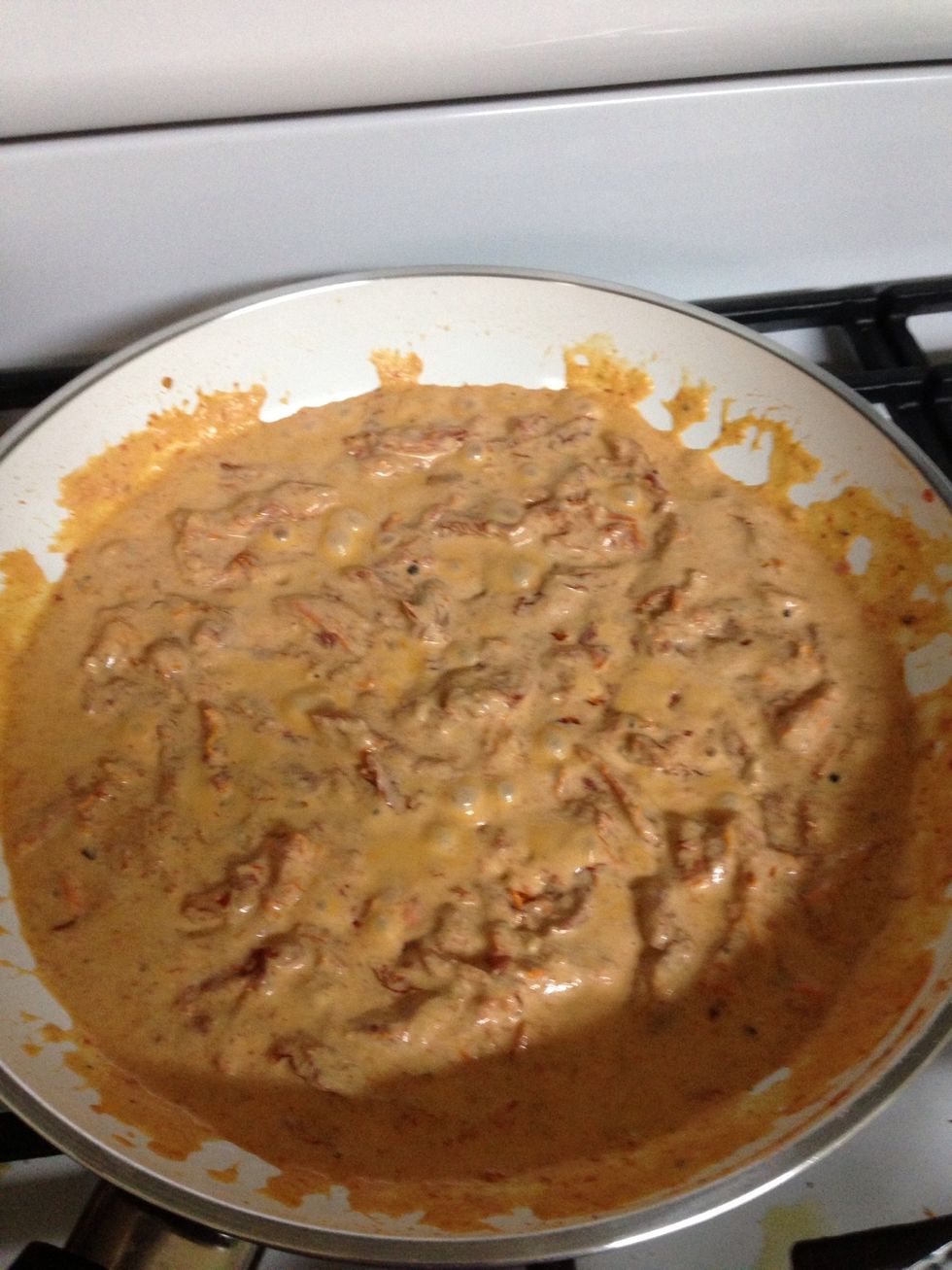 Incorporate cream to make a thick creamy sauce and thin with a few splashes of vodka, bring to simmer on med heat to cook off alcohol.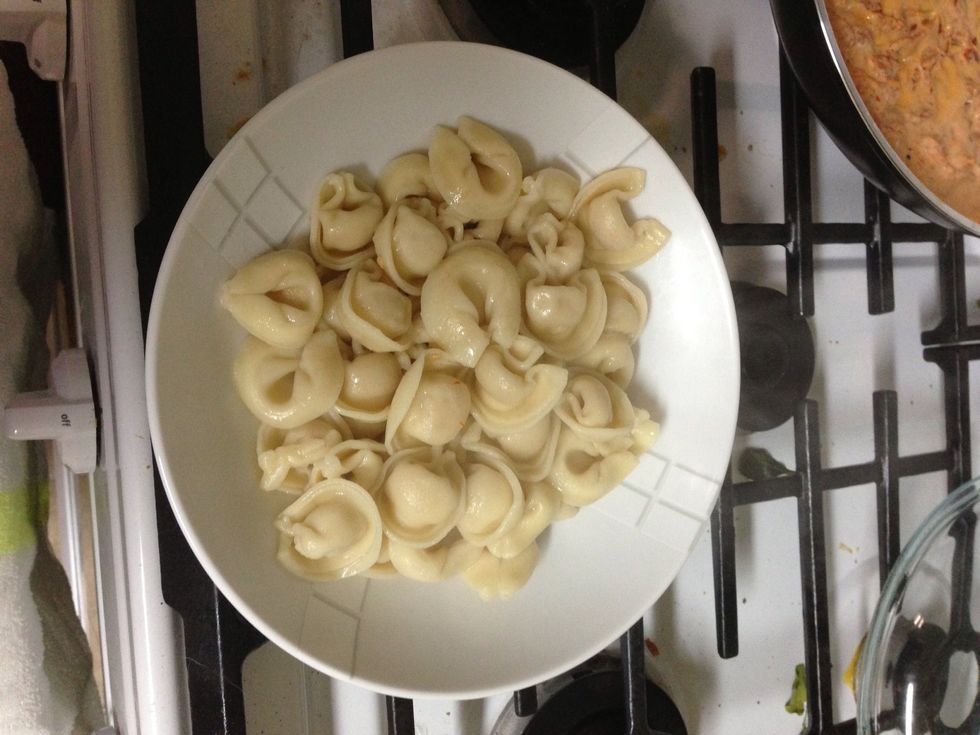 Put tortellini in bowl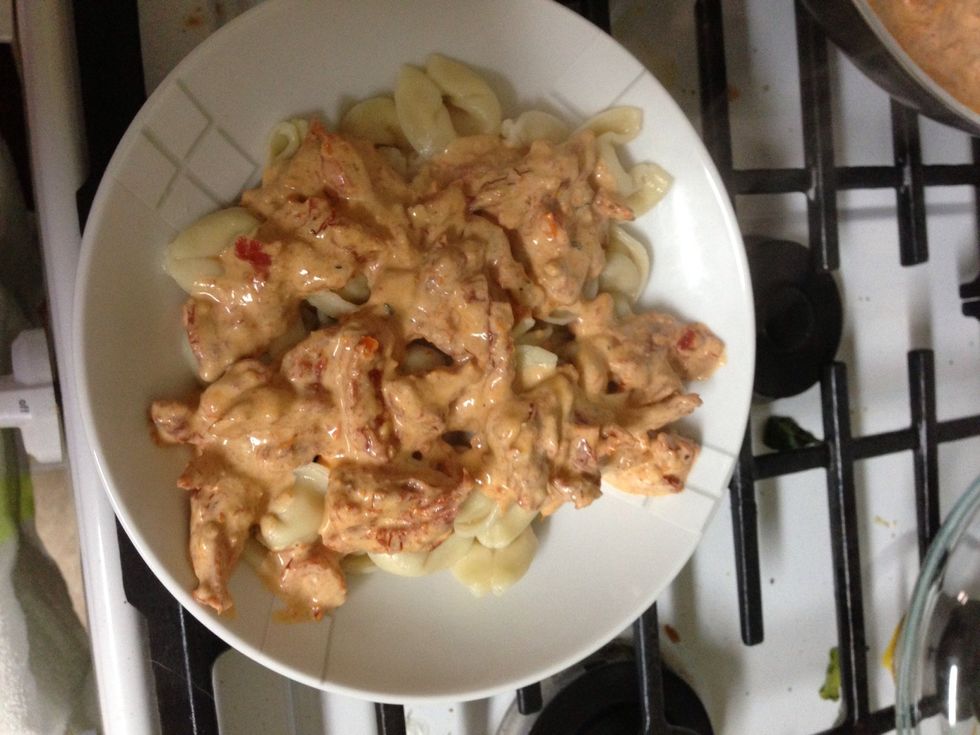 Put sauce on tortellini, sprinkle with Romano Cheese and enjoy!
Cup of frozen tortellini
1/2 cup sun dried tomatoes strips
1 tablespoon butter
1 tablespoon olive oil
1 cup water or stock
1/4 cup heavy cream
Large dollop of sour cream
Large dollop of ricotta cheese