Make Tortellini Salad With Basil Lime Vinaigrette
26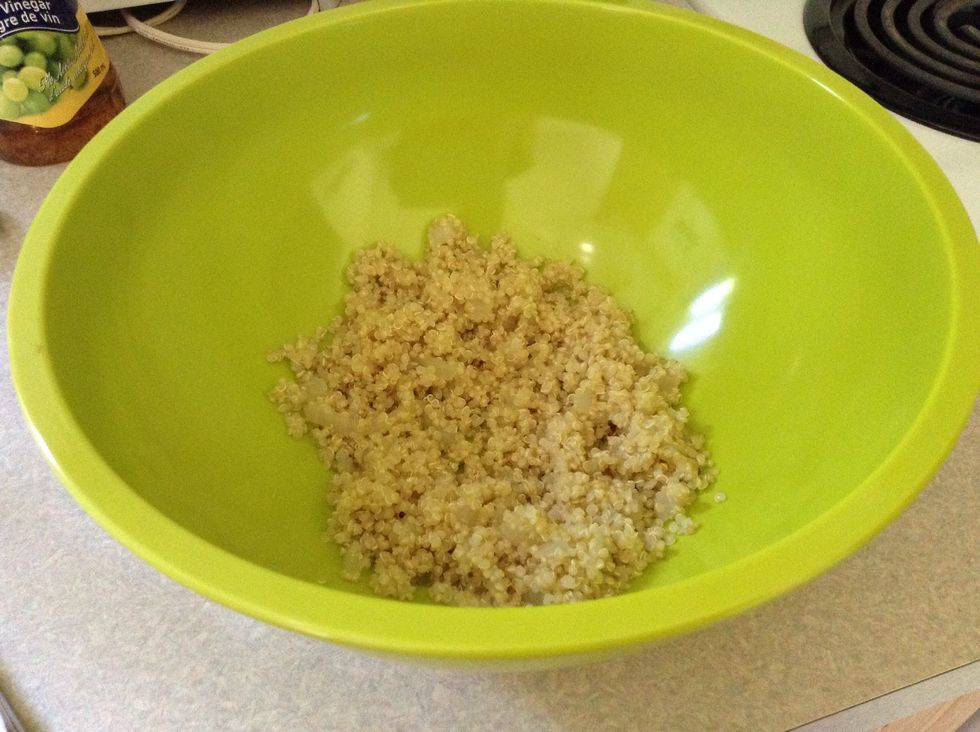 Cook quinoa. 1/4 cup dry quinoa with 1/2 cup water. I threw in 1/4 cup chopped onion. Bring to a boil, then turn to low, cover and cook for 15 minutes. Let cool.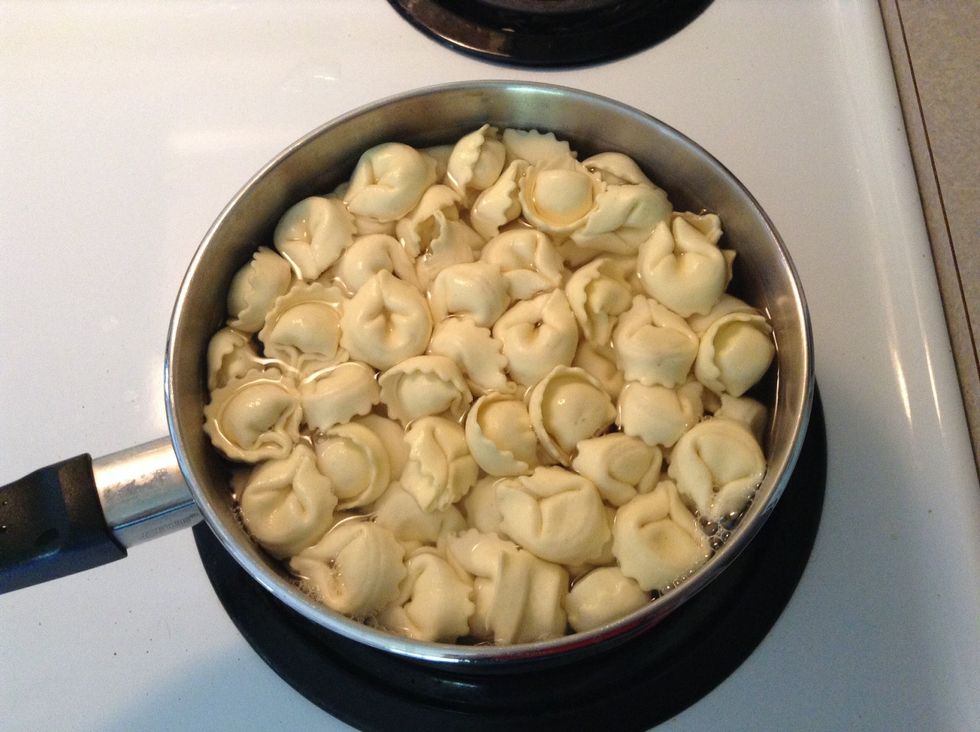 Bring a pot of water to boil, add in tortellini and cook according to package directions (cook 6-8 minutes)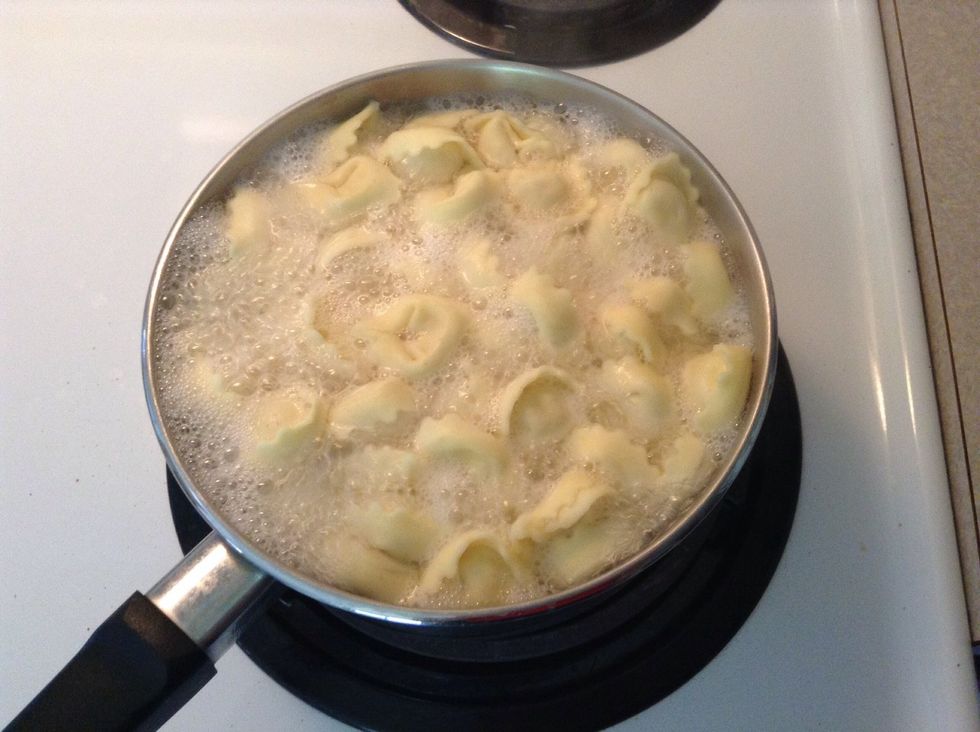 When done, drain and let cool.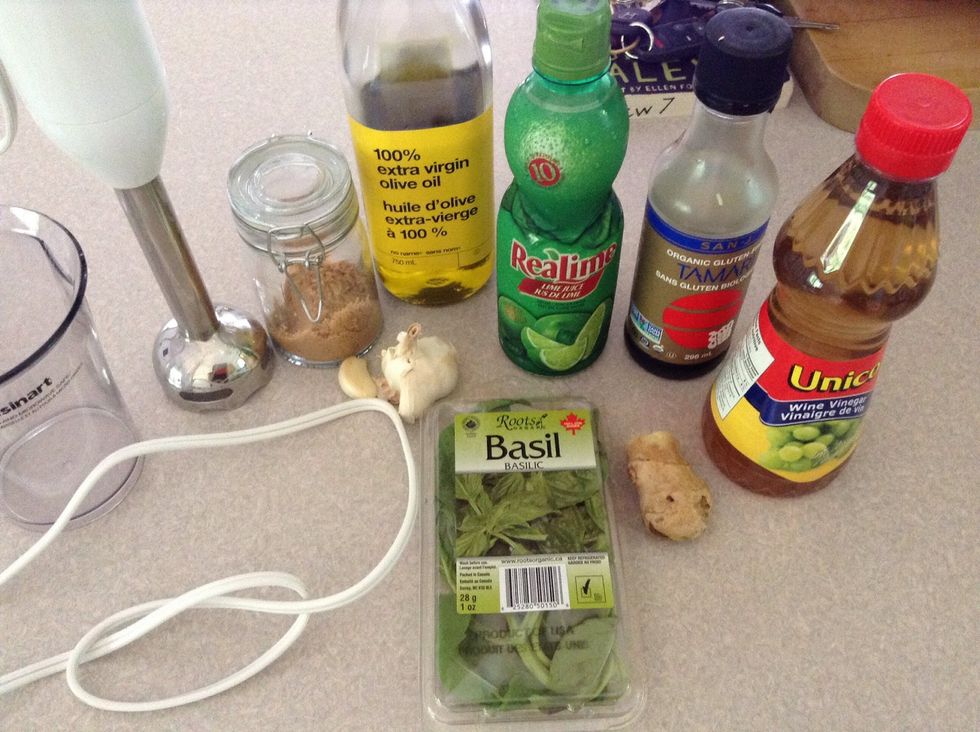 Ingredients for basil lime vinaigrette.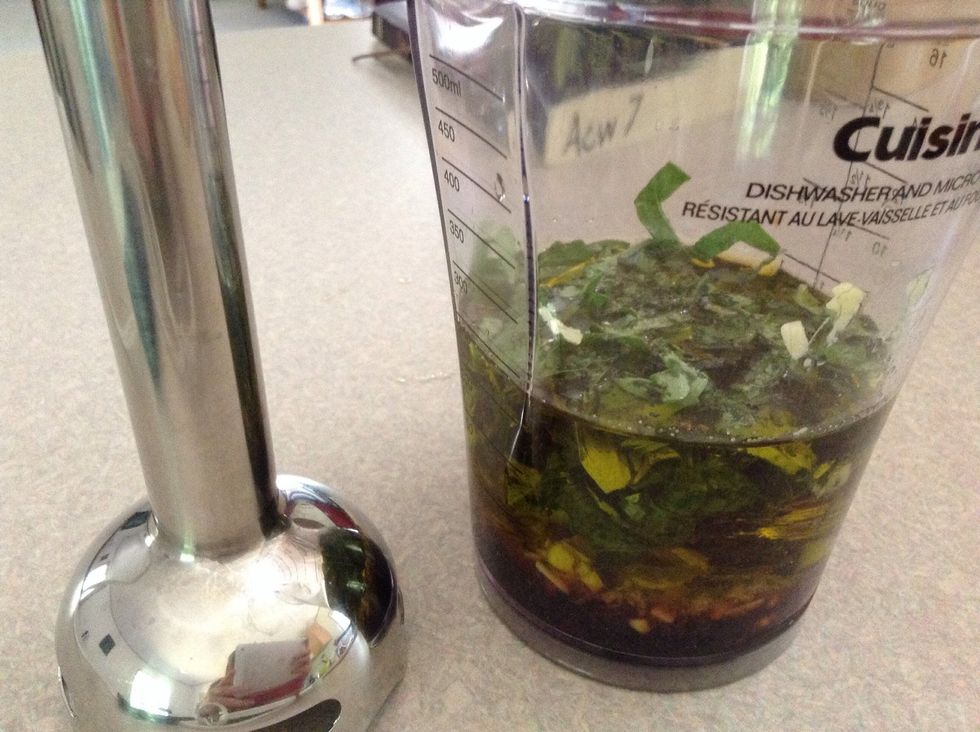 Vinaigrette ingredients pre-blend.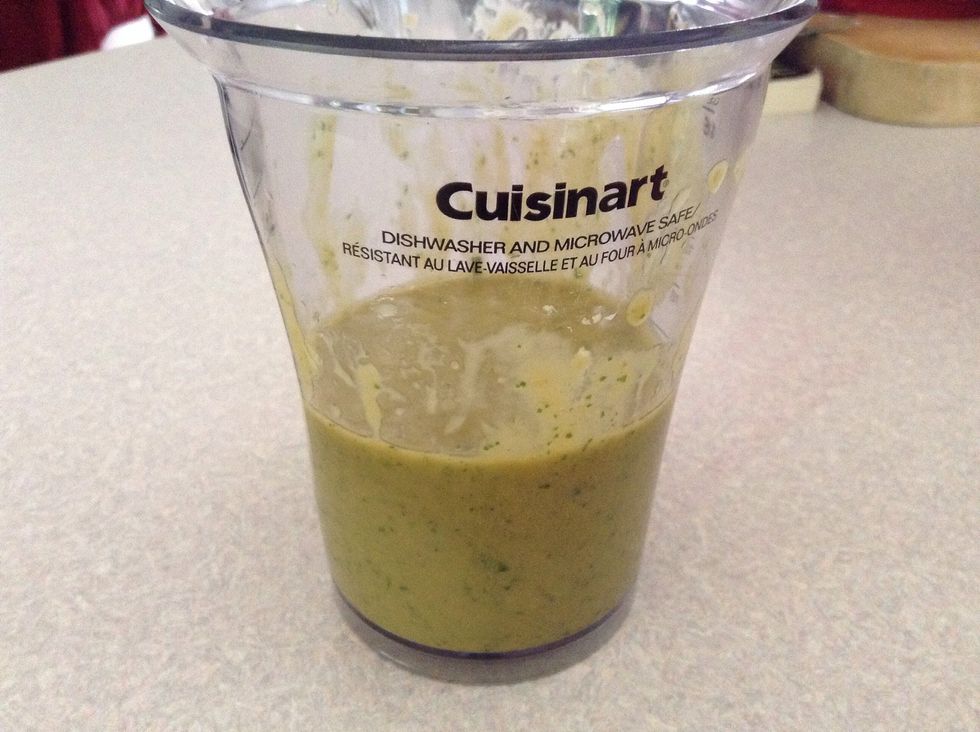 Vinaigrette post-blend.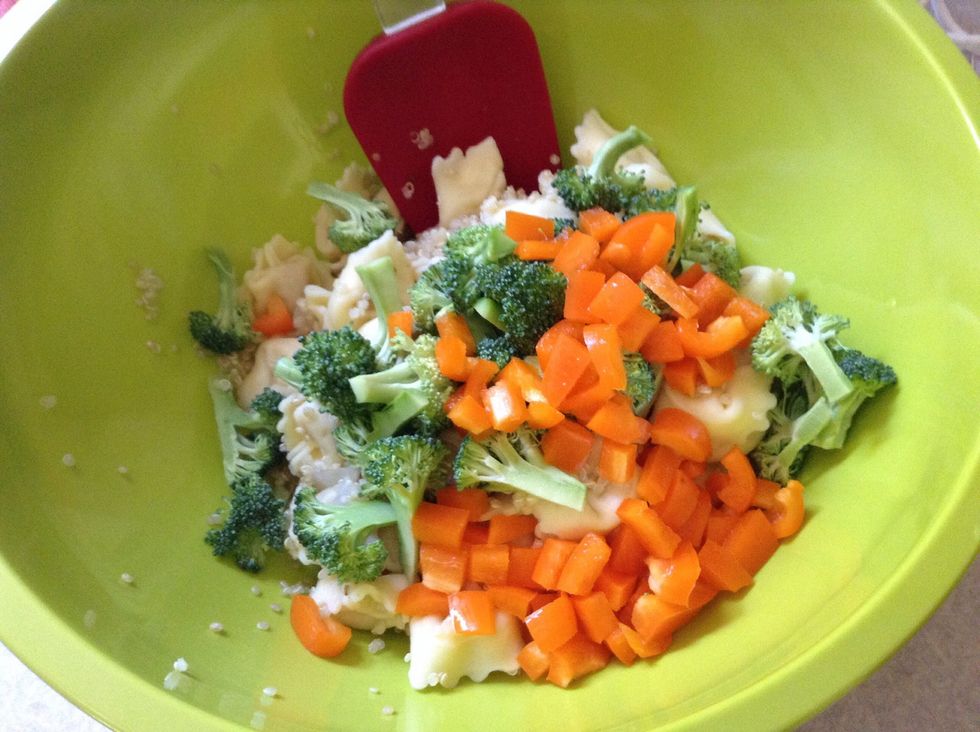 Add cooled tortellini to quinoa. Chop pepper and broccoli and add to bowl.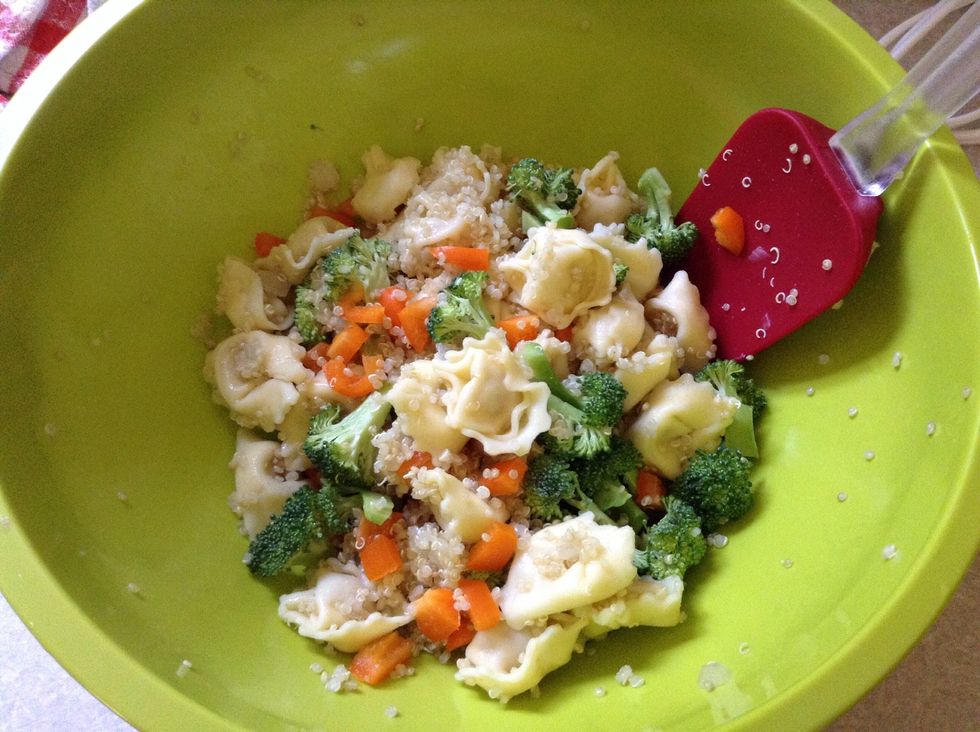 Stir!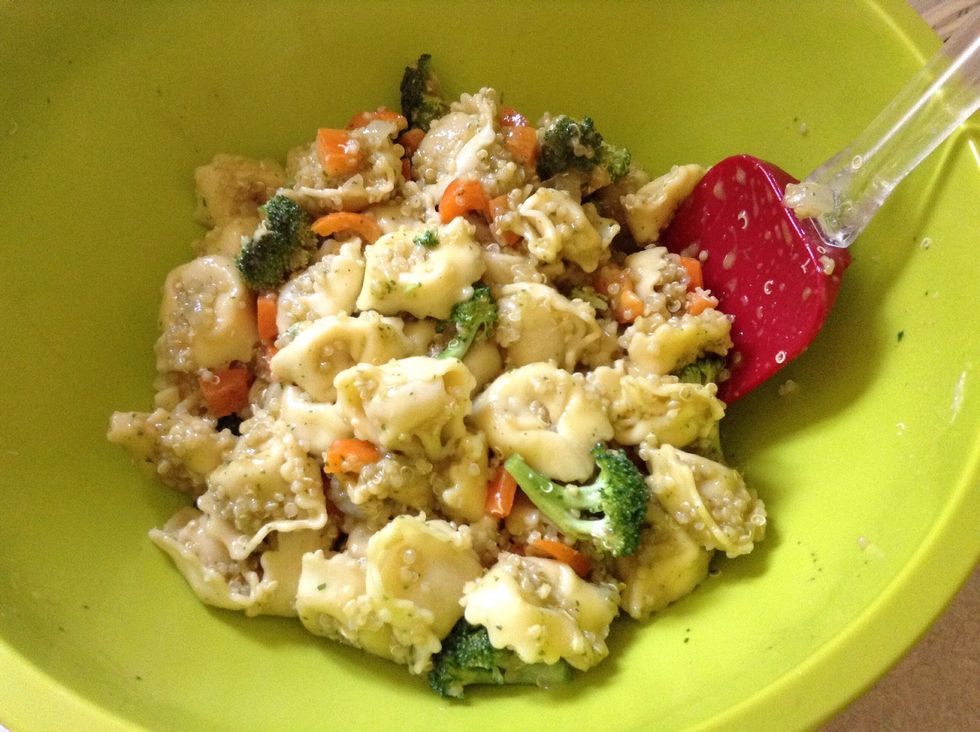 Add enough vinaigrette to coat all.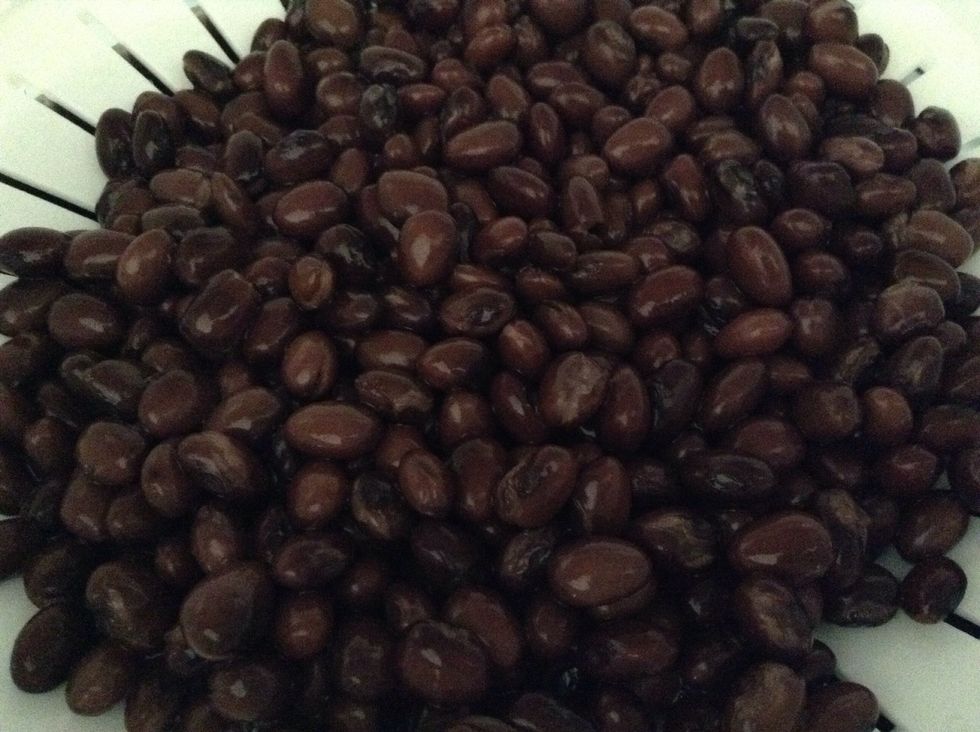 Drain and rinse black beans.
Add to salad and stir some more!
Stir in a little chopped spinach and kale for some greens. Top with feta cheese and some sunflower seeds. Yummy!
1.0 Package cheese tortellini
1/4c Quinoa
1/4c Onion, chopped
1/2 Pepper, chopped
1/4c Black beans, rinsed
1/2c Broccoli, chopped
1.0Tbsp Ginger, grated
2.0 Cloves Garlic, minced
1/4c Basil, chopped
3.0tsp Lime juice
1.0Tbsp White wine vinegar
1.0Tbsp Soy sauce
1/2Tbsp Brown sugar
3/4c Olive oil
2.0Tbsp Chives, chopped
Salt and pepper to taste
Feta cheese, spinach, kale, sunflower seeds