Gather your ingredients.
Chop onion. Set aside.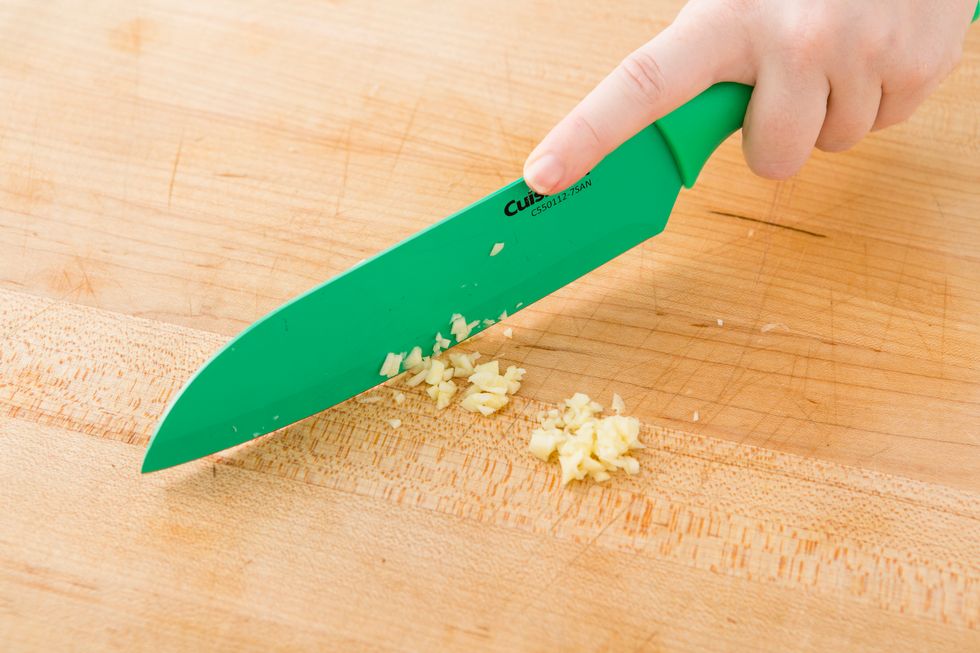 Chop garlic. Set aside.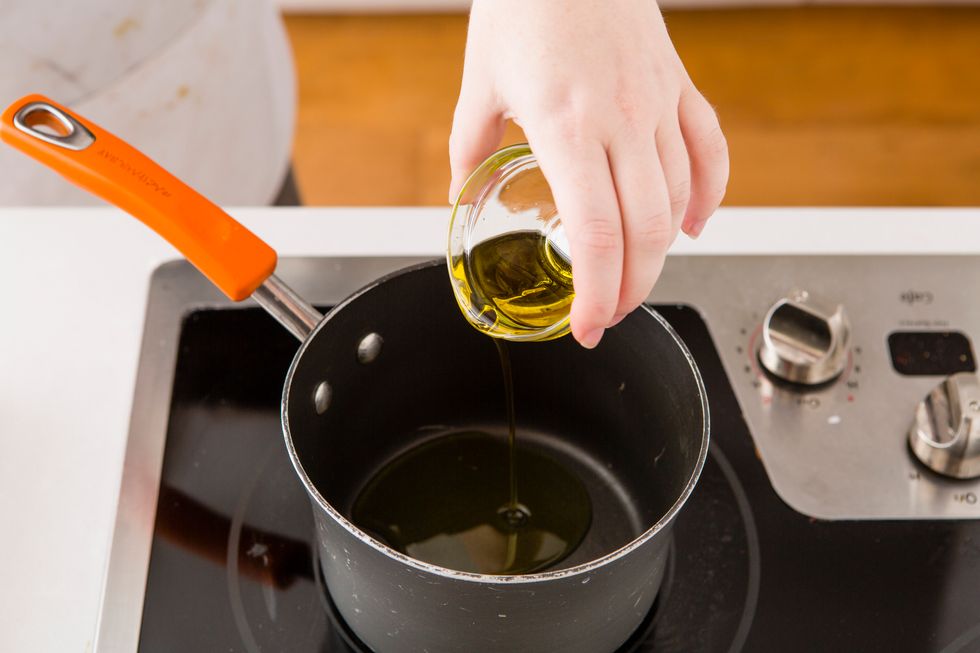 Warm oil in a large saucepan over medium-high heat.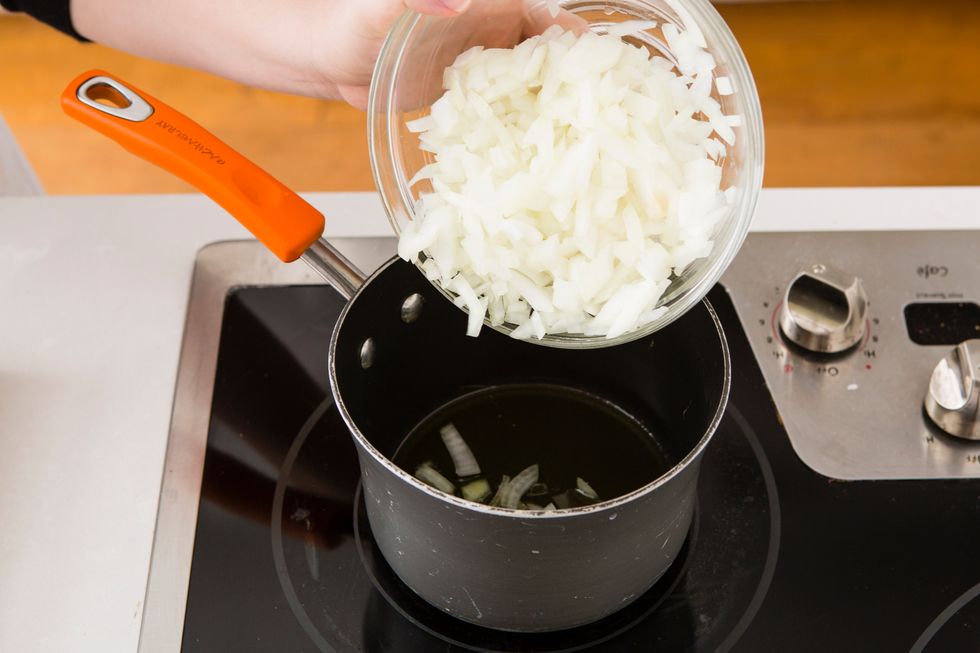 Add your chopped onion. Stir often, until onion is softened.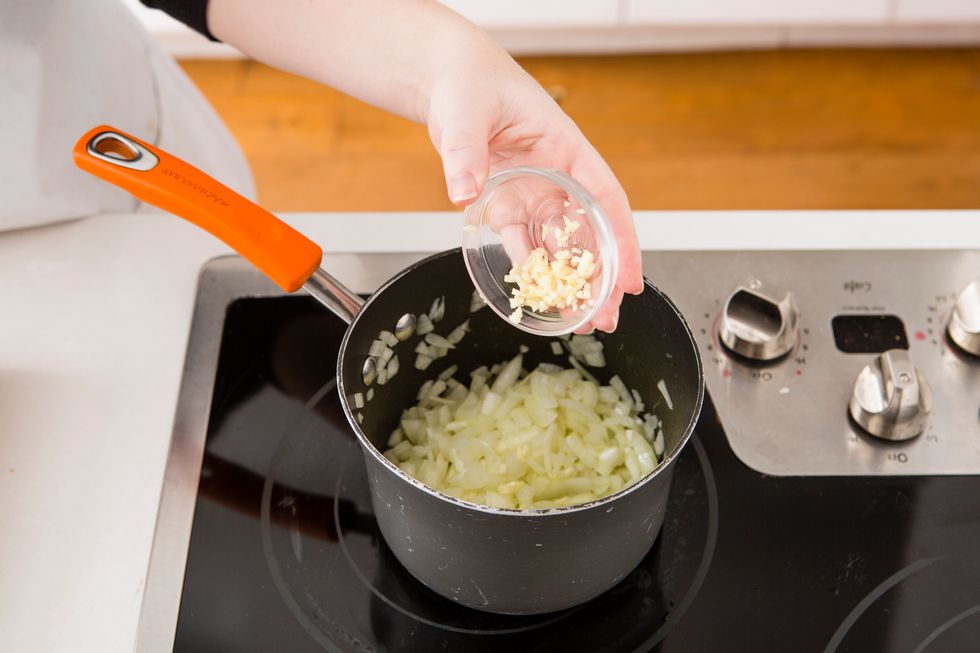 Add garlic and cook until slightly softened and fragrant, about 1 minute.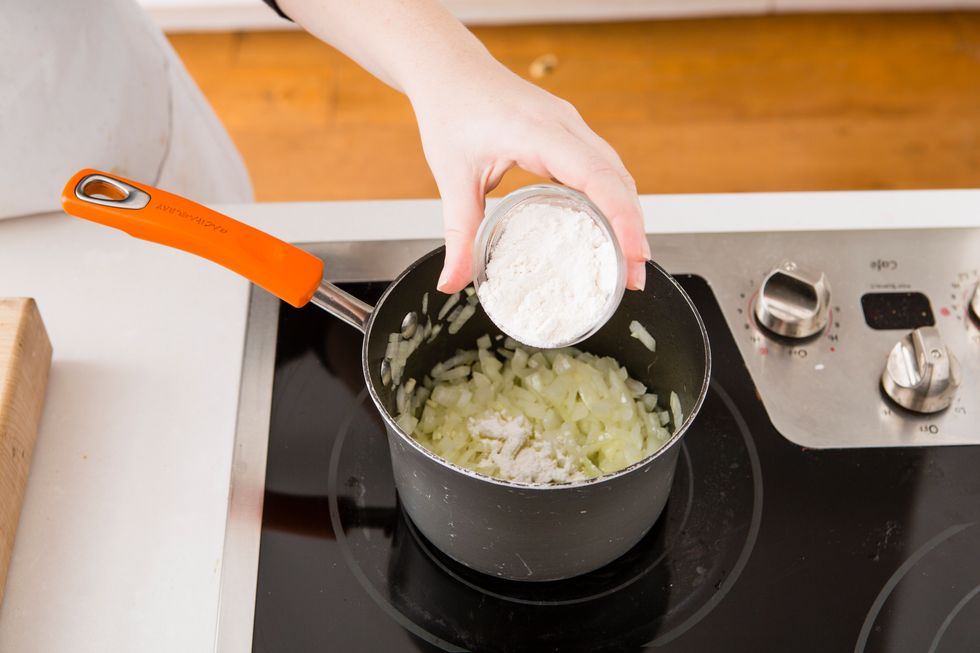 Stir in flour to blend, about 1 minute.
Add tomatoes and chicken broth to saucepan. Turn the burner to high and bring to a boil. Stir constantly until thickened. It takes a few minutes.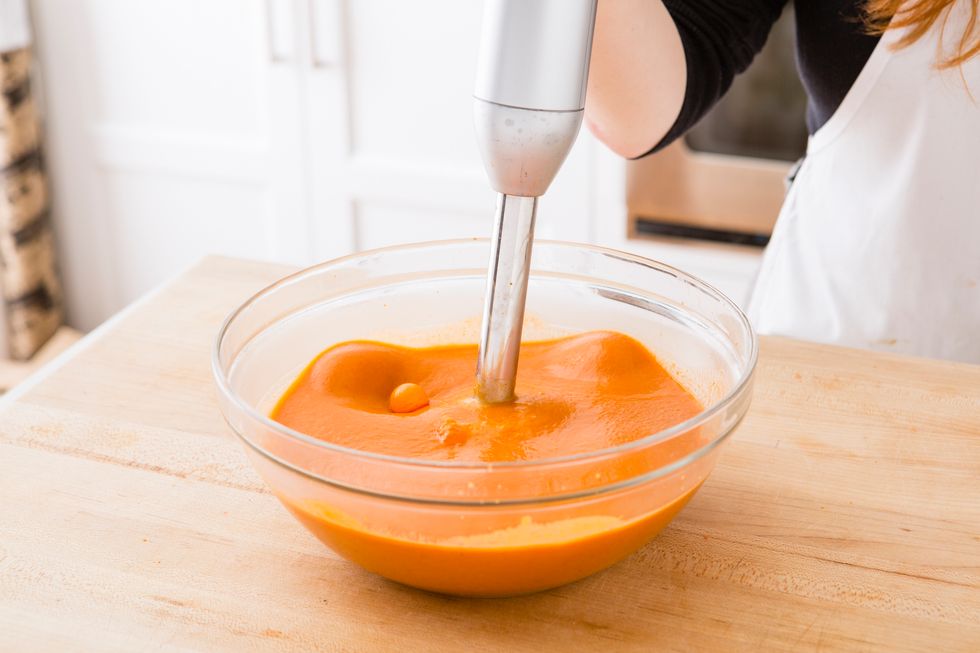 Carefully transfer soup to a blender or bowl and puree until smooth. We used an emulsifier to blend.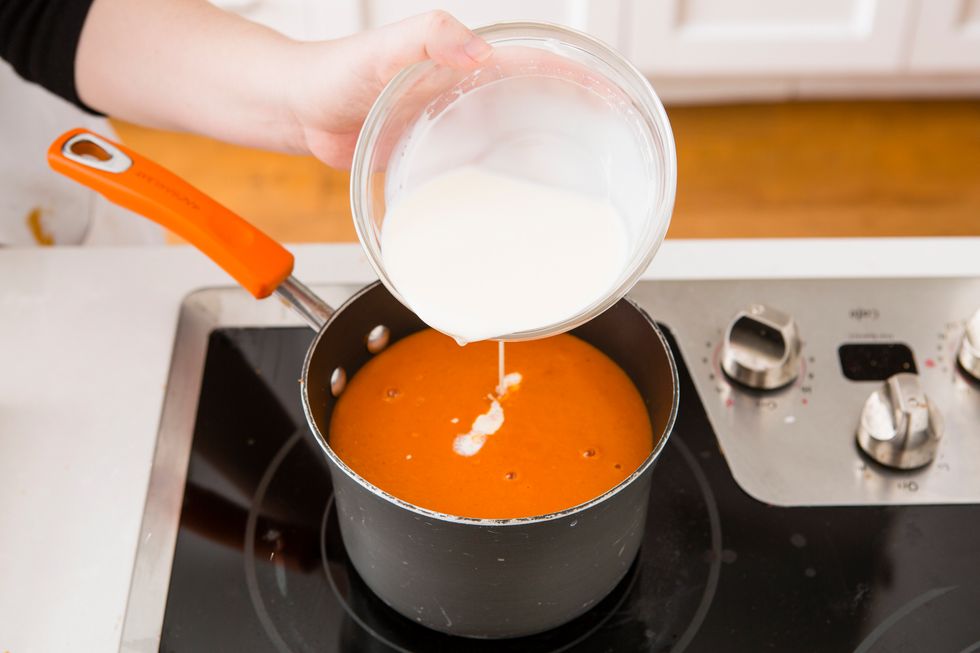 Return soup to saucepan. Stir in the heavy cream and cook over low heat for 3 to 5 minutes, until heated all the way through.
Season with salt and pepper and add croutons for texture. Enjoy! Recipe inspired by: http://www.myrecipes.com/recipe/creamy-tomato-soup-2
2.0Tbsp Olive Oil
1.0 Onion (chopped)
1.0 clove of Garlic (chopped)
2.0Tbsp Flour
1.0 1 28 oz can crushed Tomatoes (with juice)
1/2c Chicken Broth
1/2c Heavy Cream
Salt & Pepper (to taste)
B+C
We are the team behind B+C Guides. Feel free to message us if you have any questions or see something that could be improved!