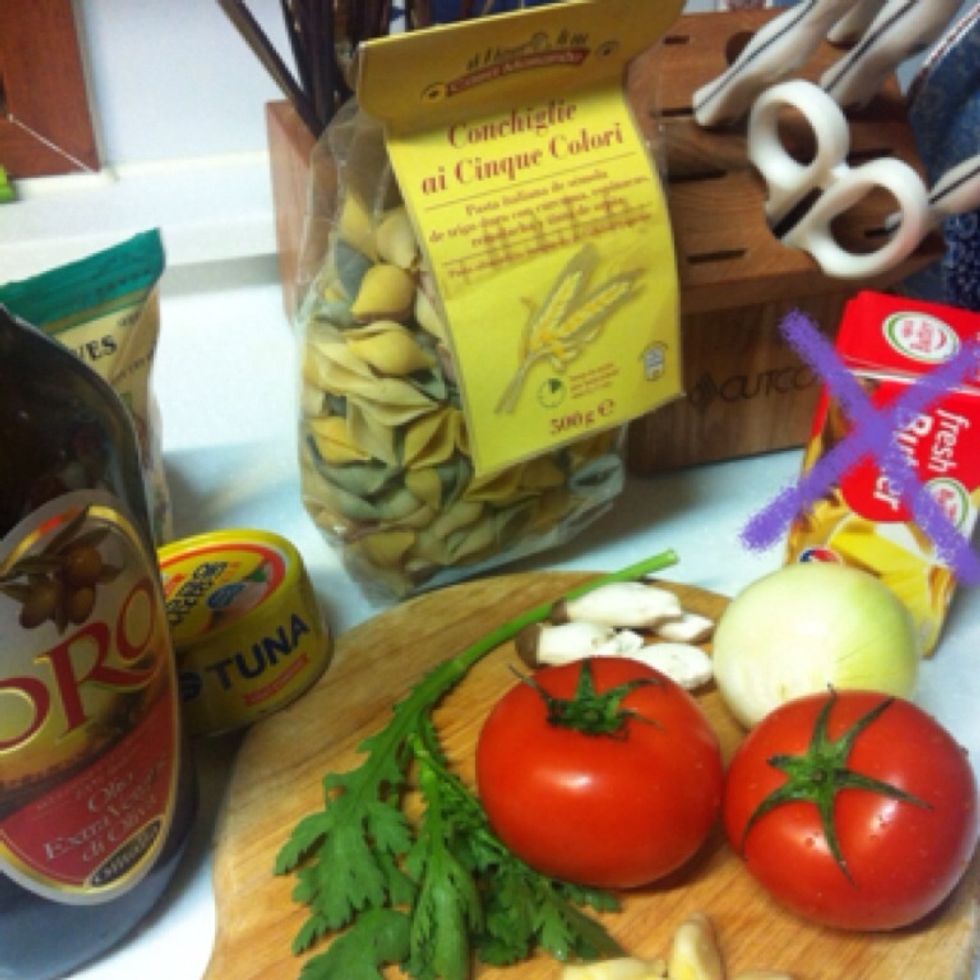 Prepare the ingredients!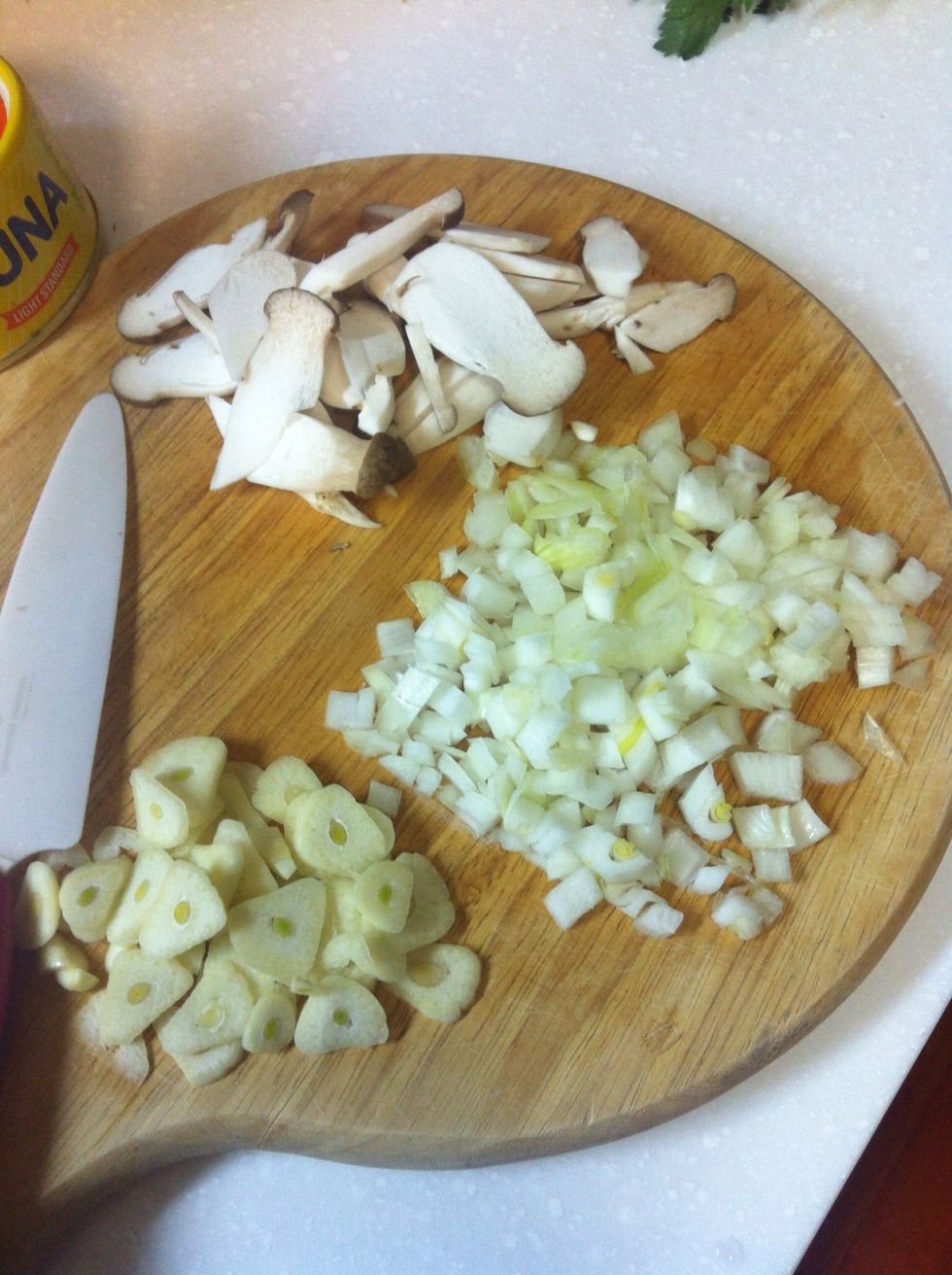 First, Mince the onion, cut the garlic and mushrooms. (If you like sweet, than you can use more onions.)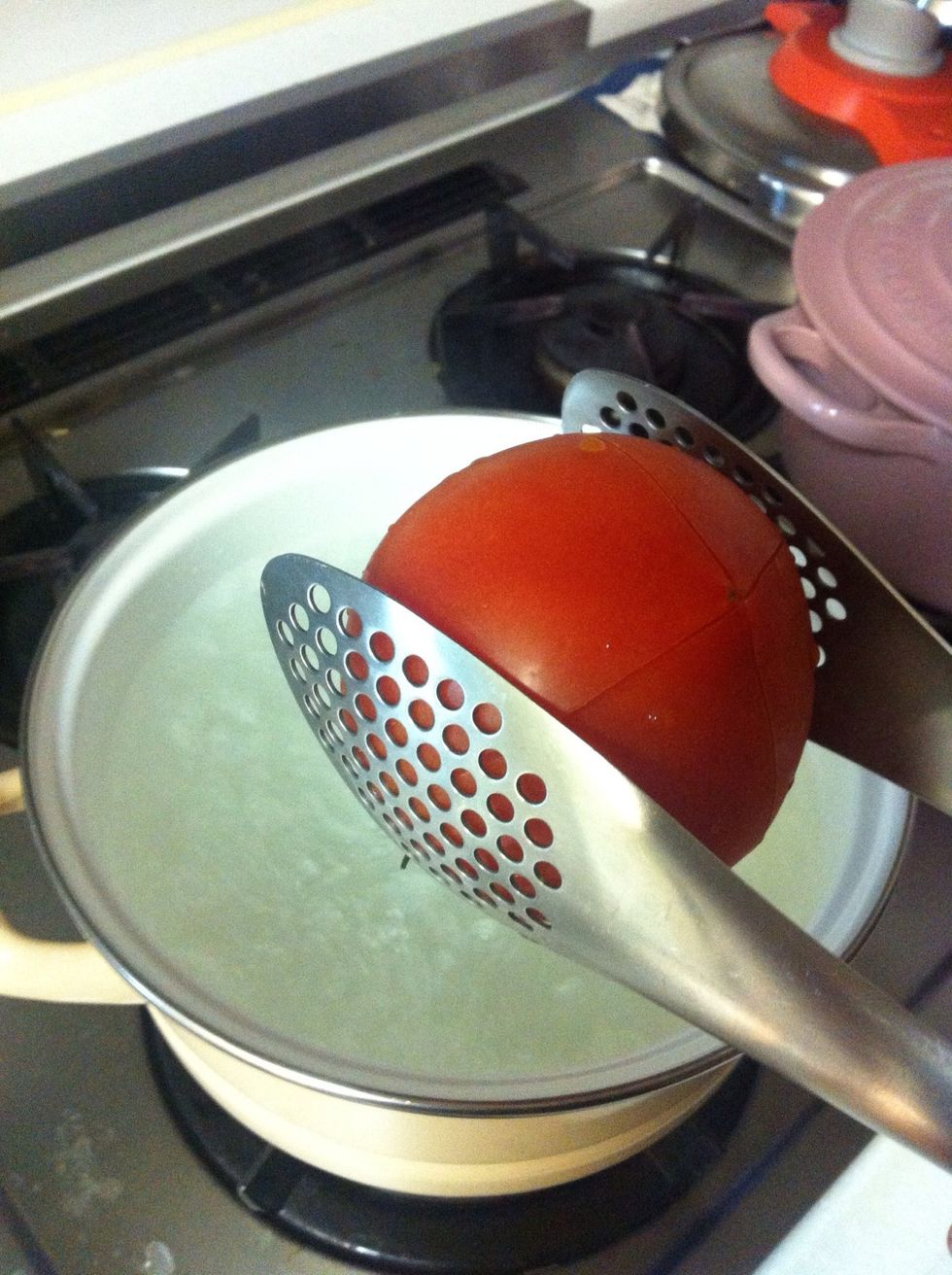 Score with a knife to the tomato, and then put them to boiling water. And take them out in 1min.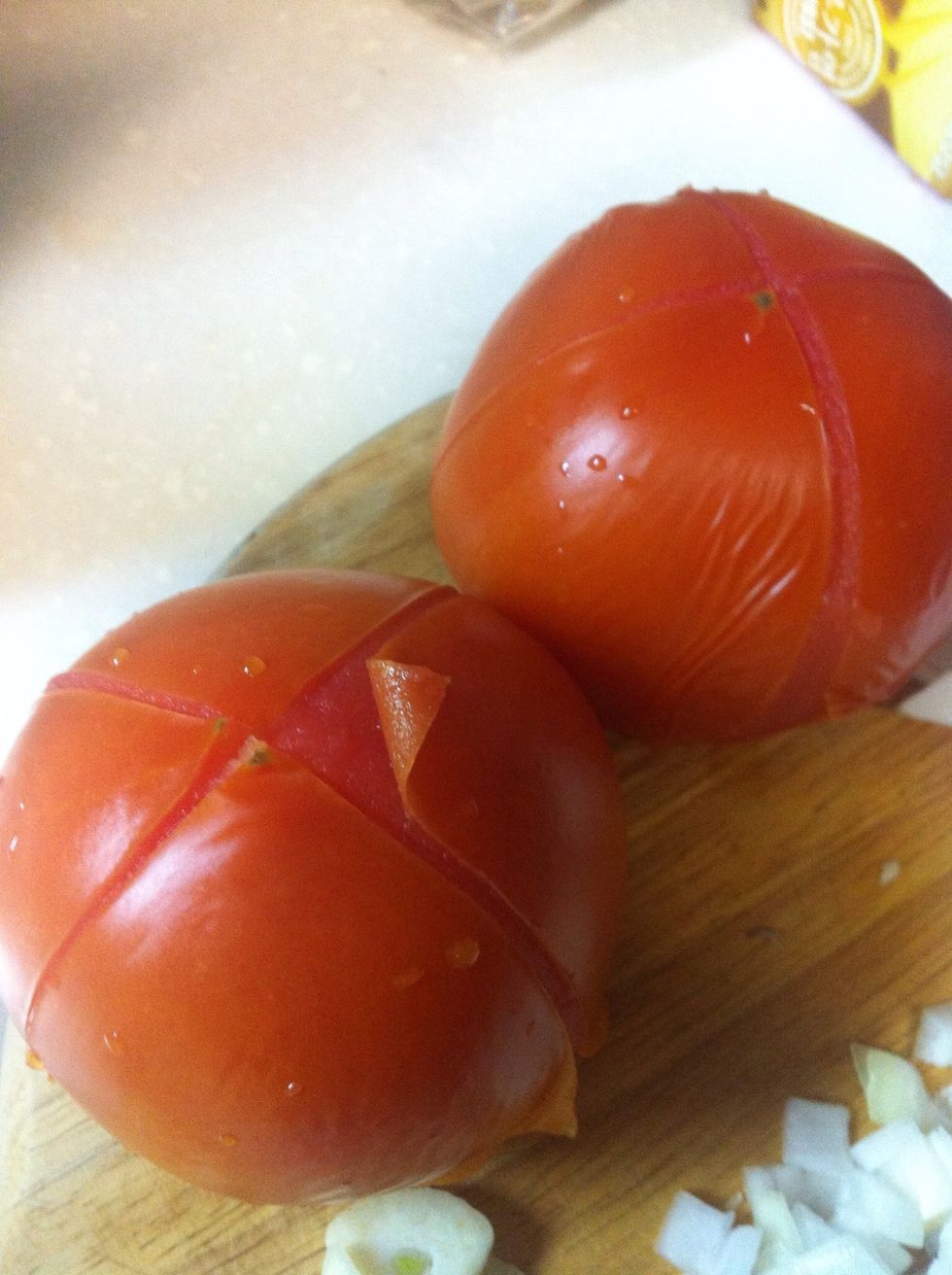 Then you can peel the skin easily
Chop that tomato! (If you hate acid taste, than just throw away those seeds of tomato. Because it make acid taste)
Stir fry minced garlic with some olive oil. when it comes to yellow, pull them out from the pan.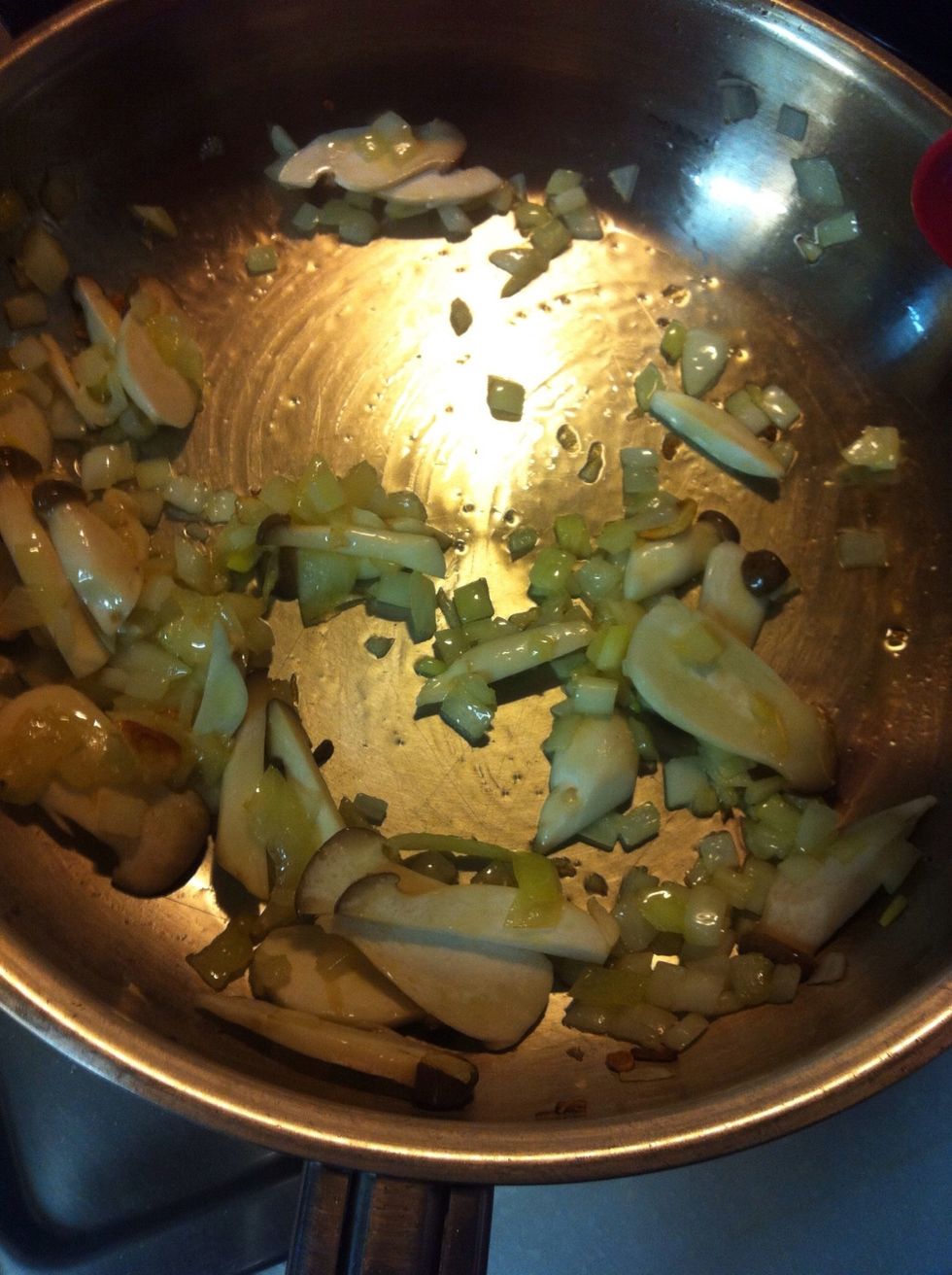 Stir fry the onions and mushroom.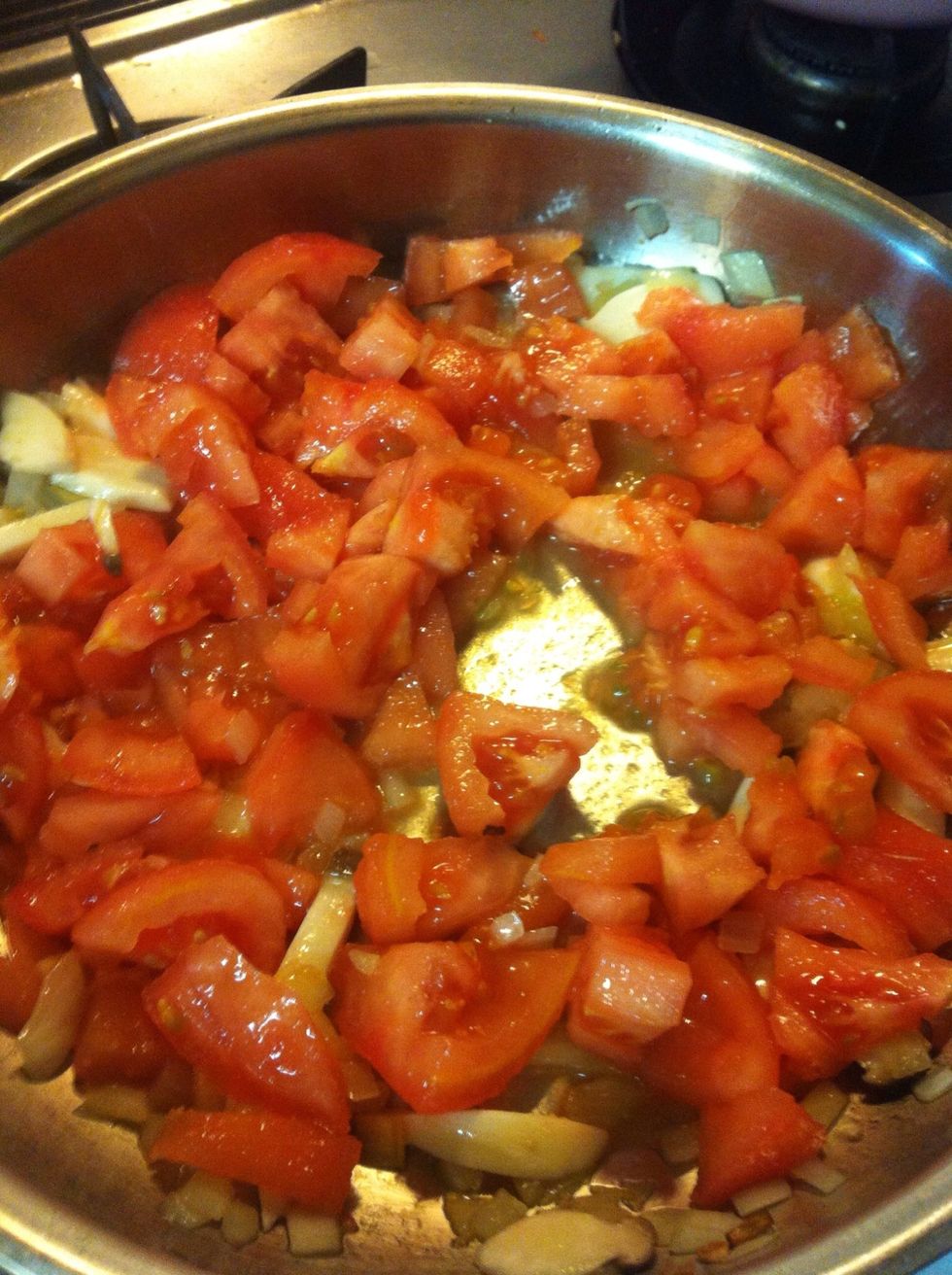 Add tomatoes.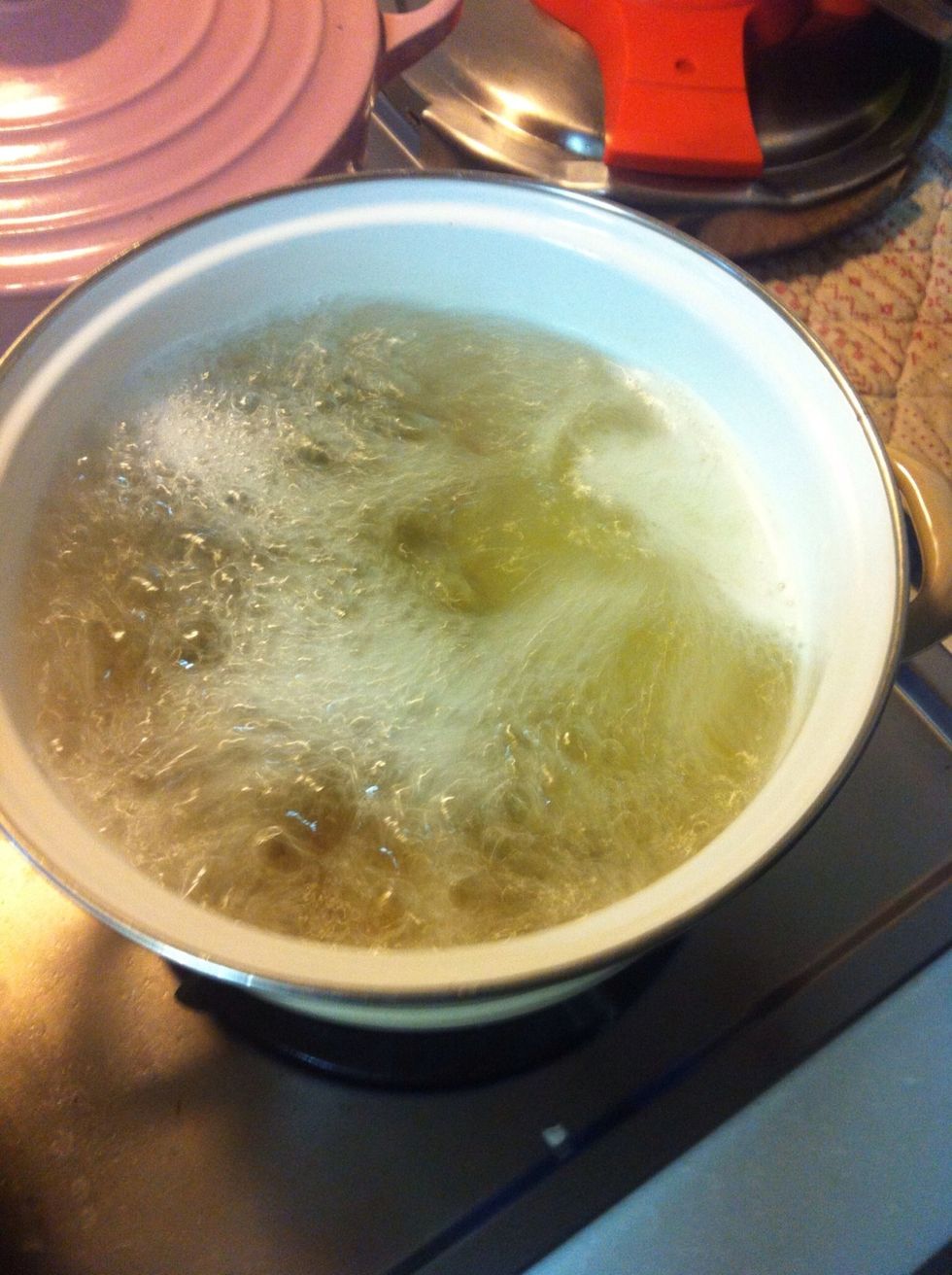 Don't forget to boil pasta. (I used conchigliette, but you can use any kind of pasta) add some salt and olive oil to water.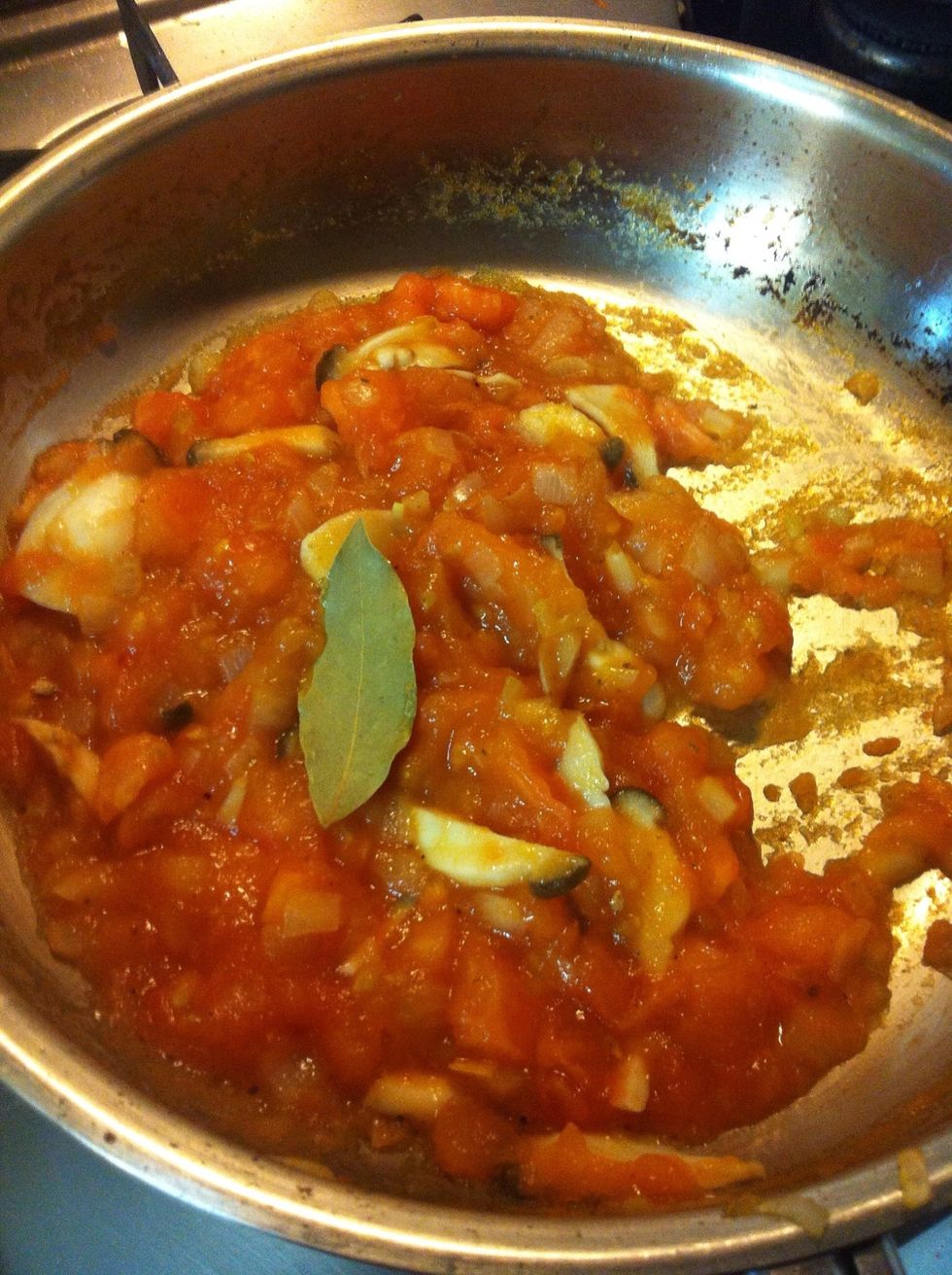 Back to the sauce. If tomato become watery, than add a bay leaf.
And add canned tuna.and herb salt a little.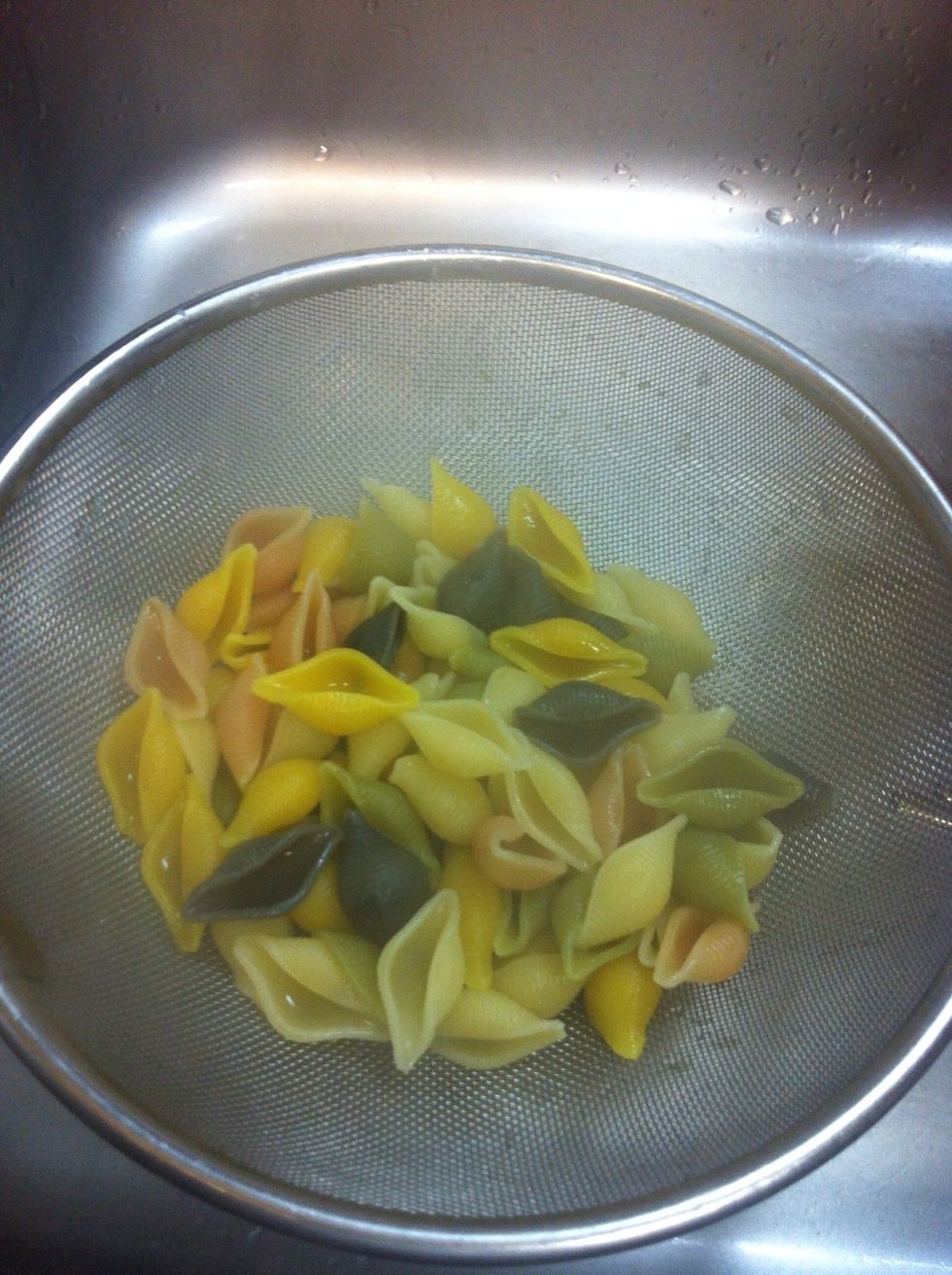 About 12~13min after. Pull out the pasta (don't forget to keep 2Ts of boiled water, we will use that after.)
Put them in to the sauce and 2TS of boiled water. And just mix it about 1min.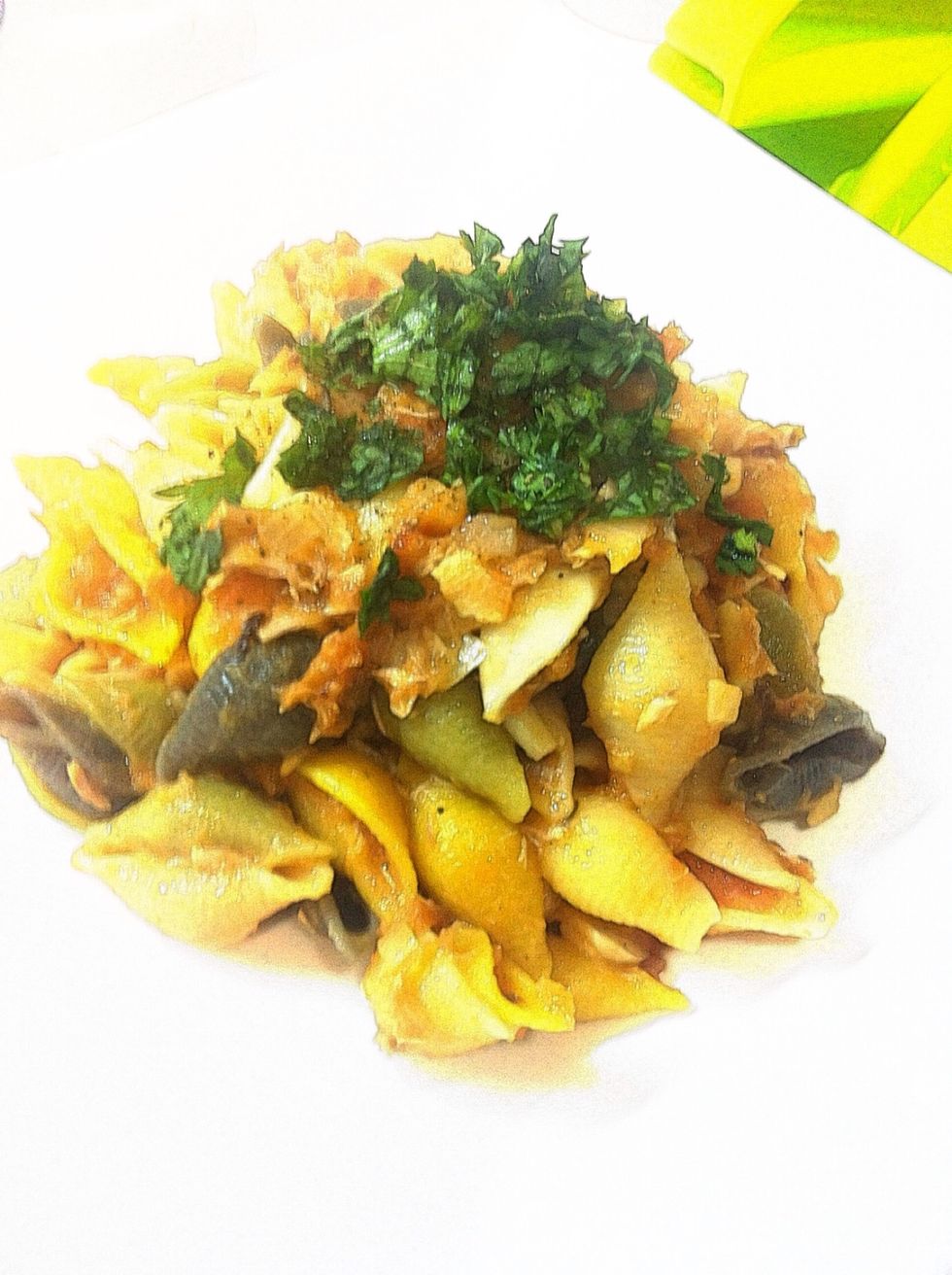 And put chopped parsley on the pasta. (Actually i didn't have any parsley, so i used crown daisy instead, it doesn't matter) Then enjoy your delicious dinner!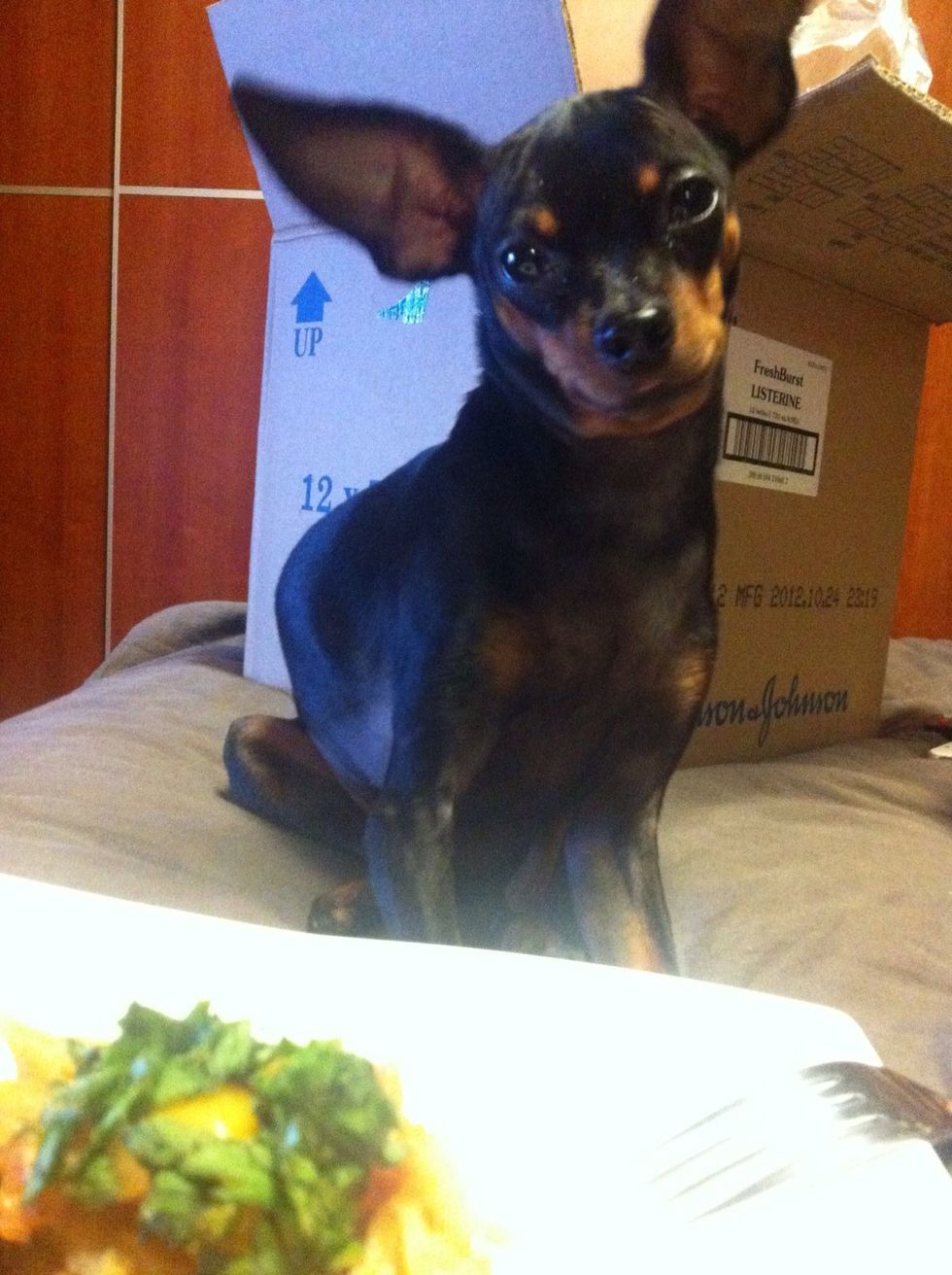 Bonus shot (Poor my doggy, he wants to eat so much...)
2 tomato
3~4 cloves garlic
1/2 onion
3~4 mushrooms
Olive oil
Herb salt
Pasta (conchiglie)
A bay leaf
1/2 Canned tuna
Parsley