a healthy and refreshing dessert for a hot and sunny day
20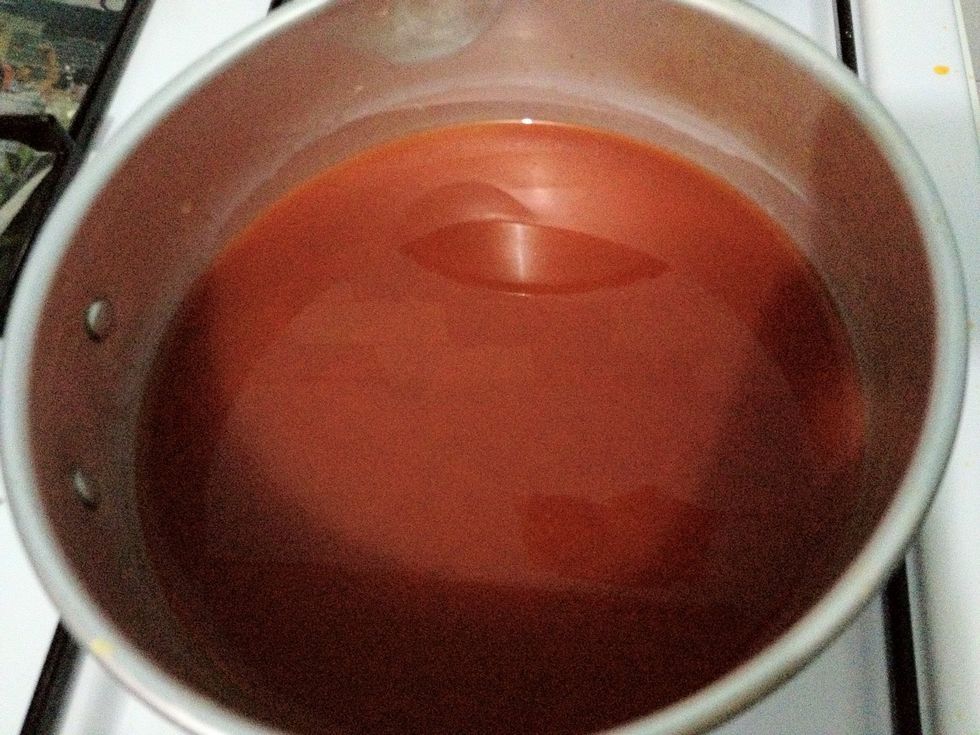 In a saucepan, medium heat. Add in the 400 gr of tomato juice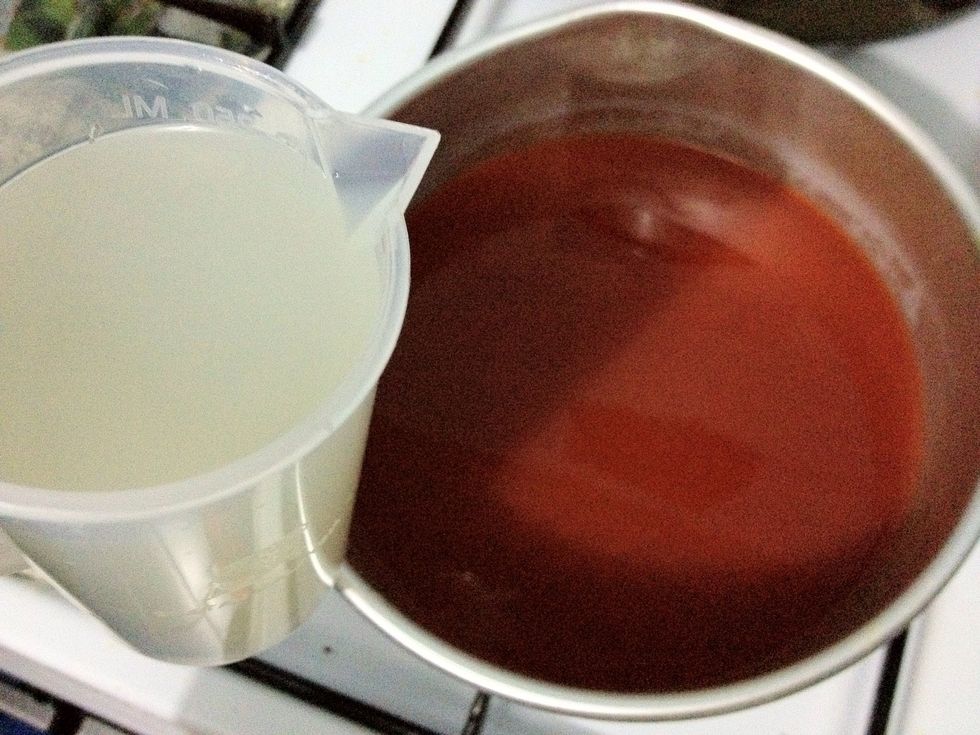 In a separate glass, mix juices of 2 lemons , 1 lime and 1/2 tsp of salt. Add some water to the lemon glass until the mixture volume is 250ml. Pour the lemon lime juices into the saucepan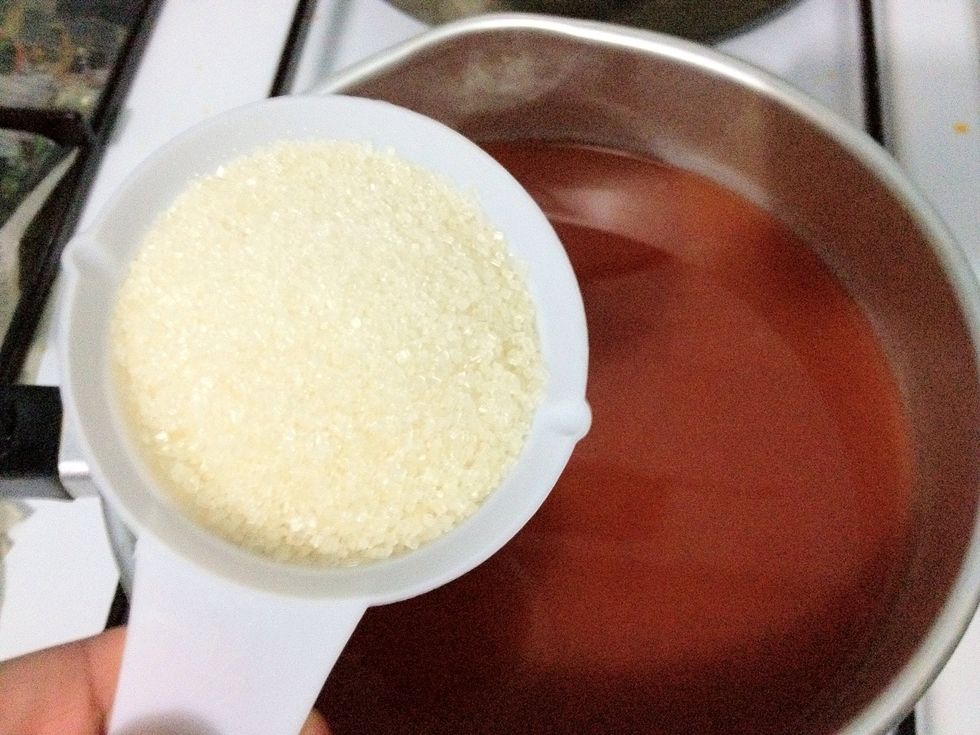 Add in 2.5 cups of granulated sugar. No need to bring it to a boil, just enough until the sugar dissolved. Let it cool in room temperature.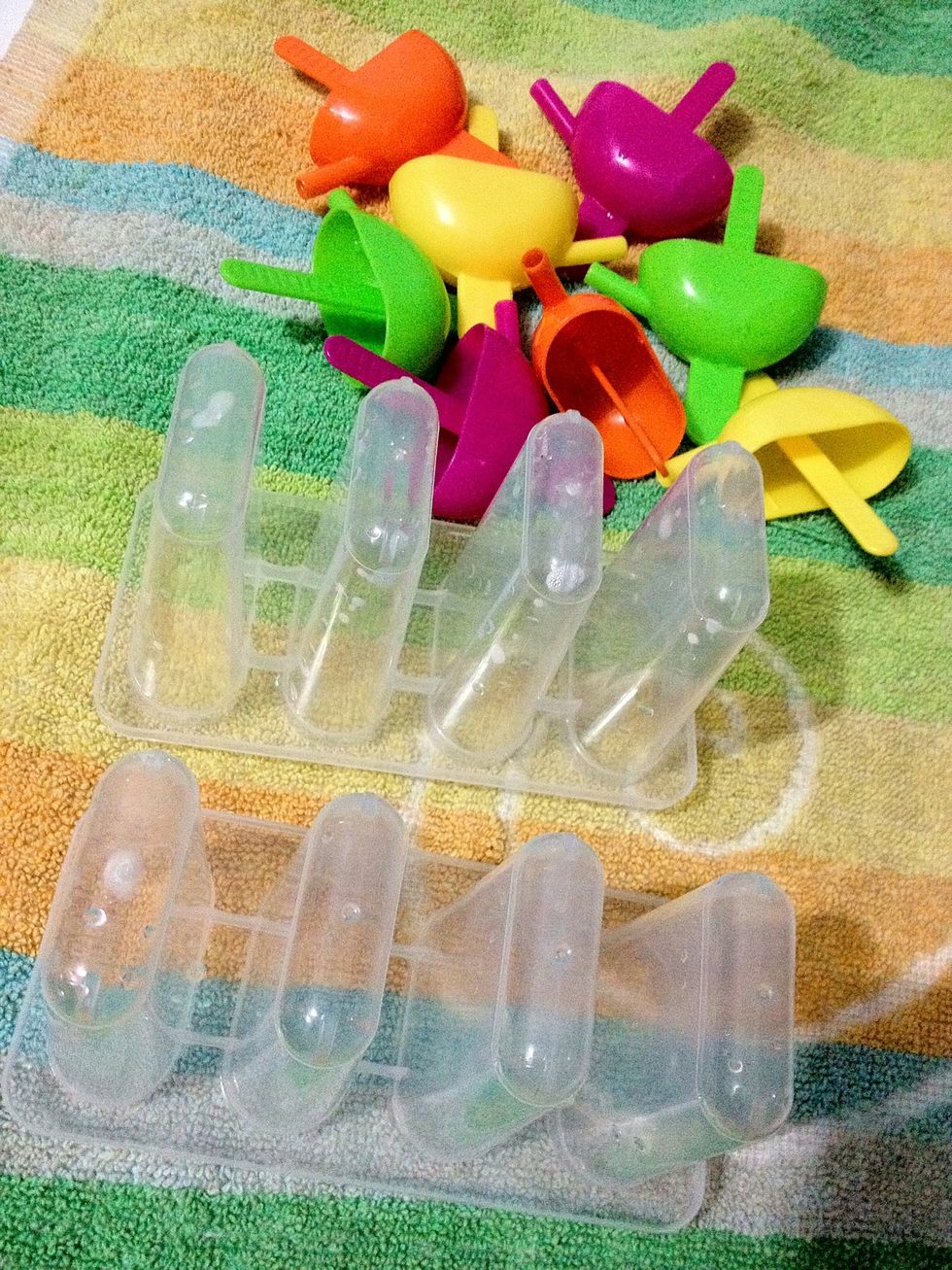 Meanwhile, clean and prepare your ice pop molds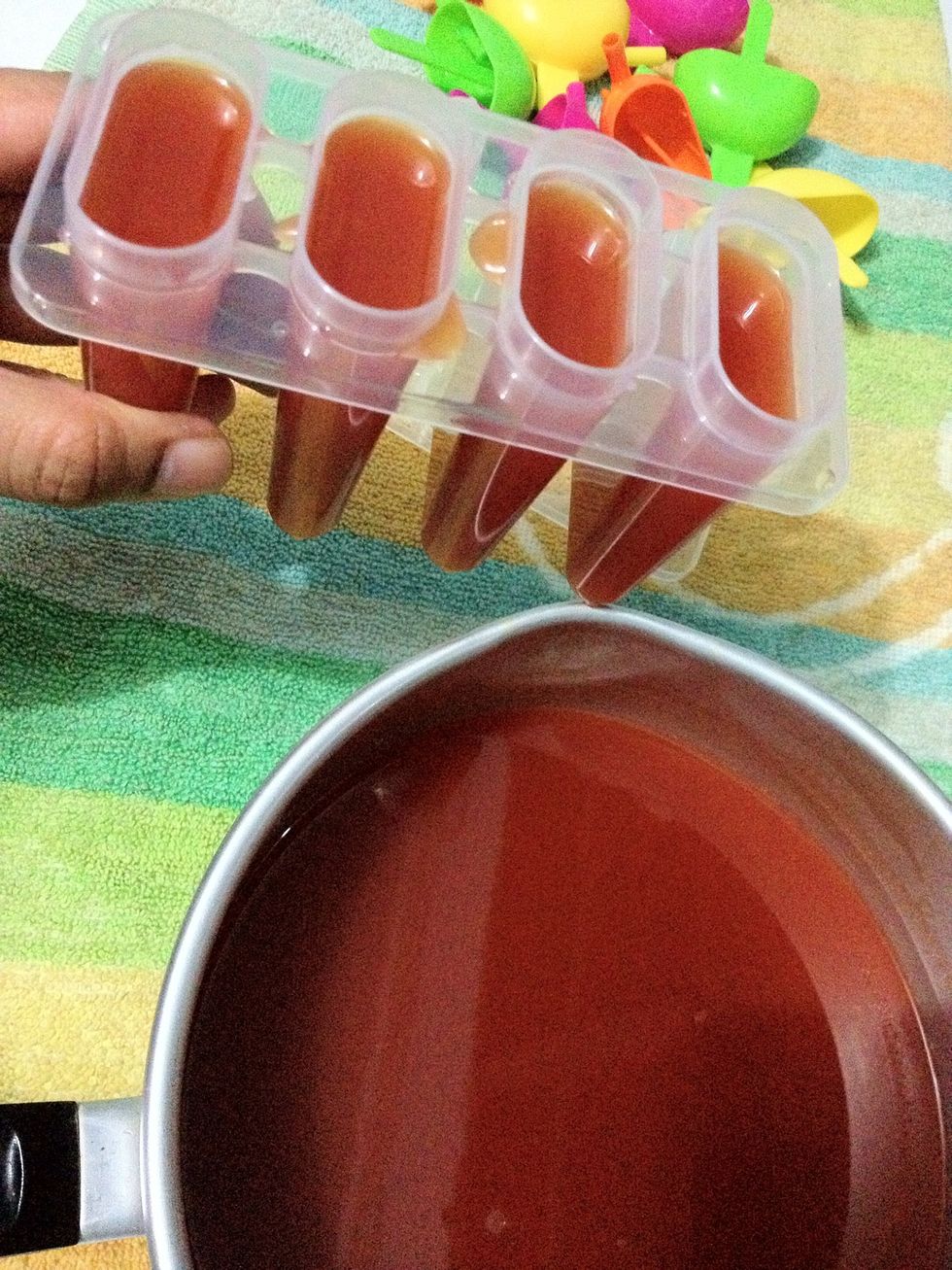 Pour the juice into the molds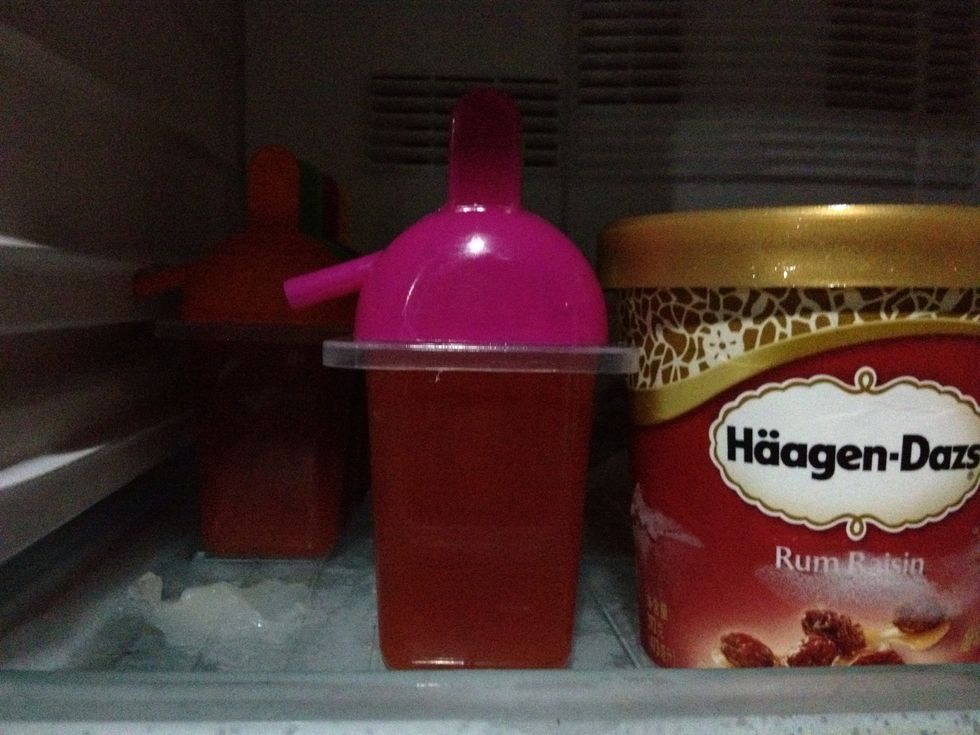 Put them all in the fridge :P side by side with Mr Haagendasz. Let them sit for couple hours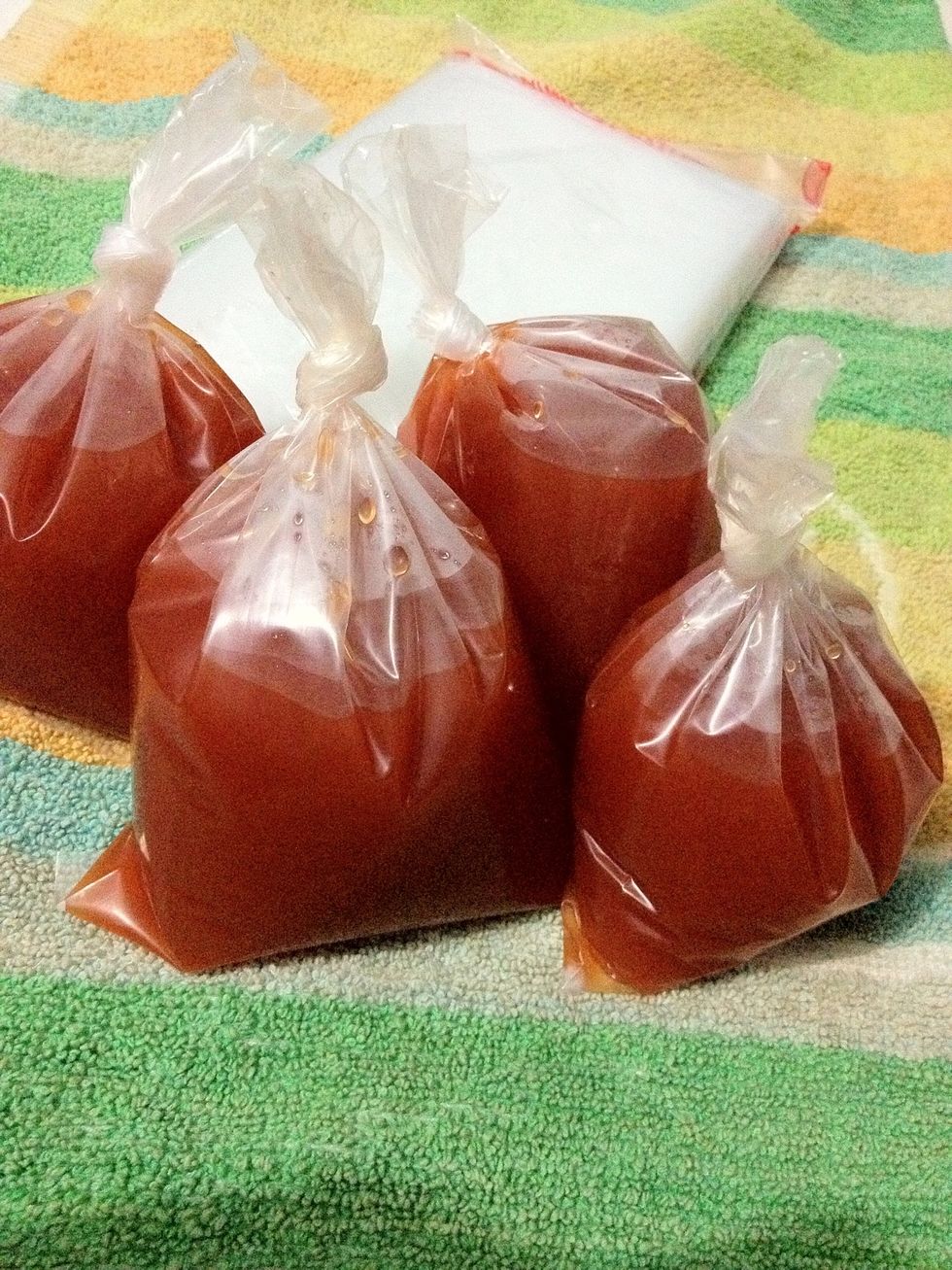 Whoops run out of ice pop molds :P but I can still make some freezies (too lazy to make some sorbet). However, you can also use the leftover to make granita. But again, I'm just too lazy hehe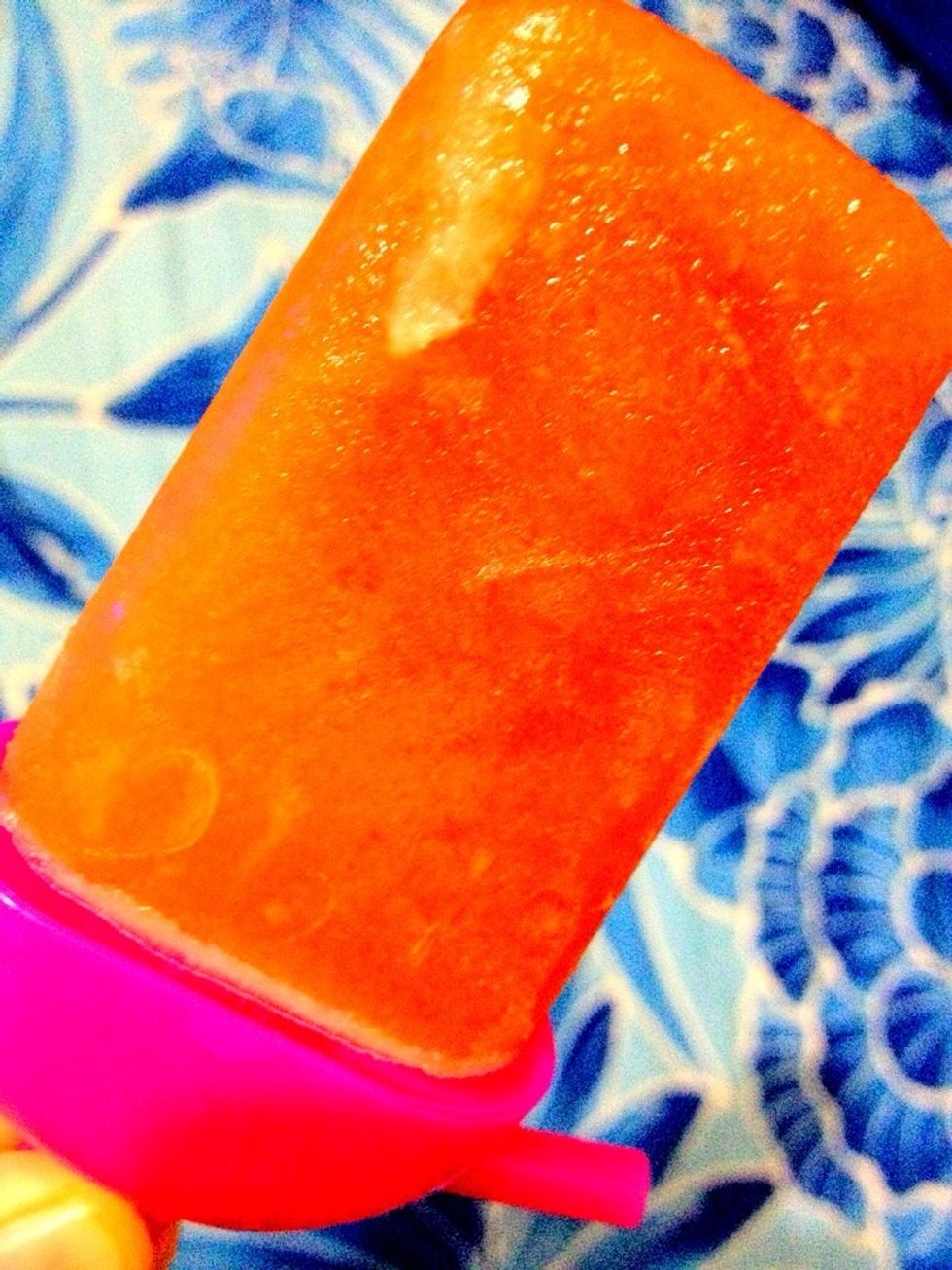 There you go ... your fresh sweet and sour ice pop is ready :) enjoy!
400.0g tomato juice
2.0 lemons
1.0 lime
2.0c granulated sugar
Putri Lah
a foodperiment and a foodventorous, an Orca lover and a simple person who enjoys cozy places, good music and good books.