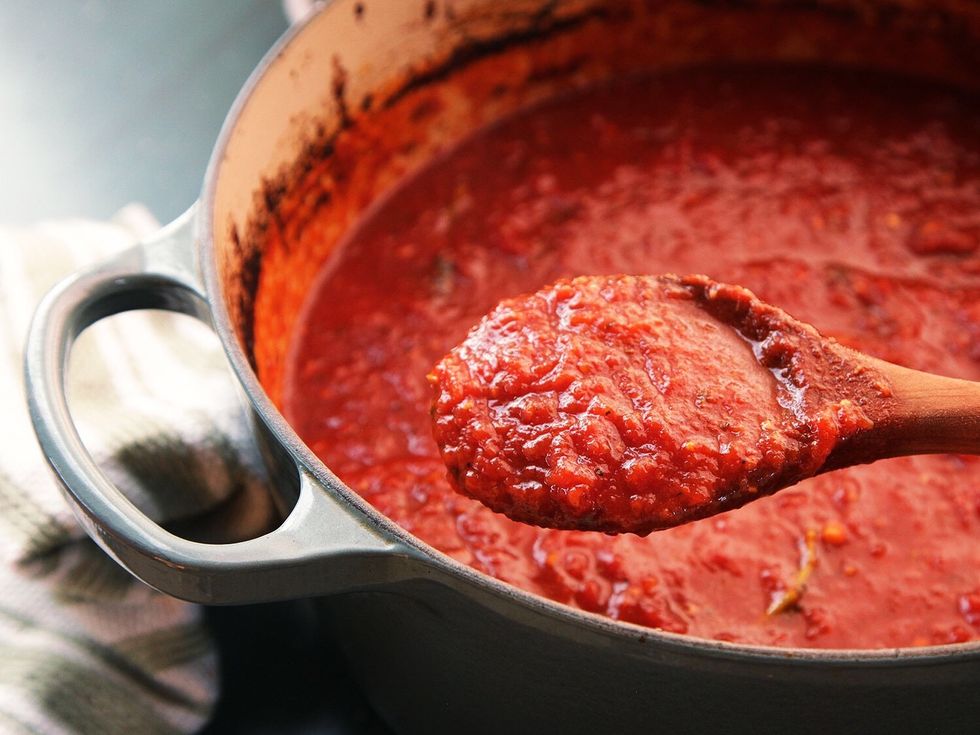 Place canned tomatoes with olive oil and salt at 300 degree Fahrenheit. Chop fresh tomato and transfer all of them into a bowl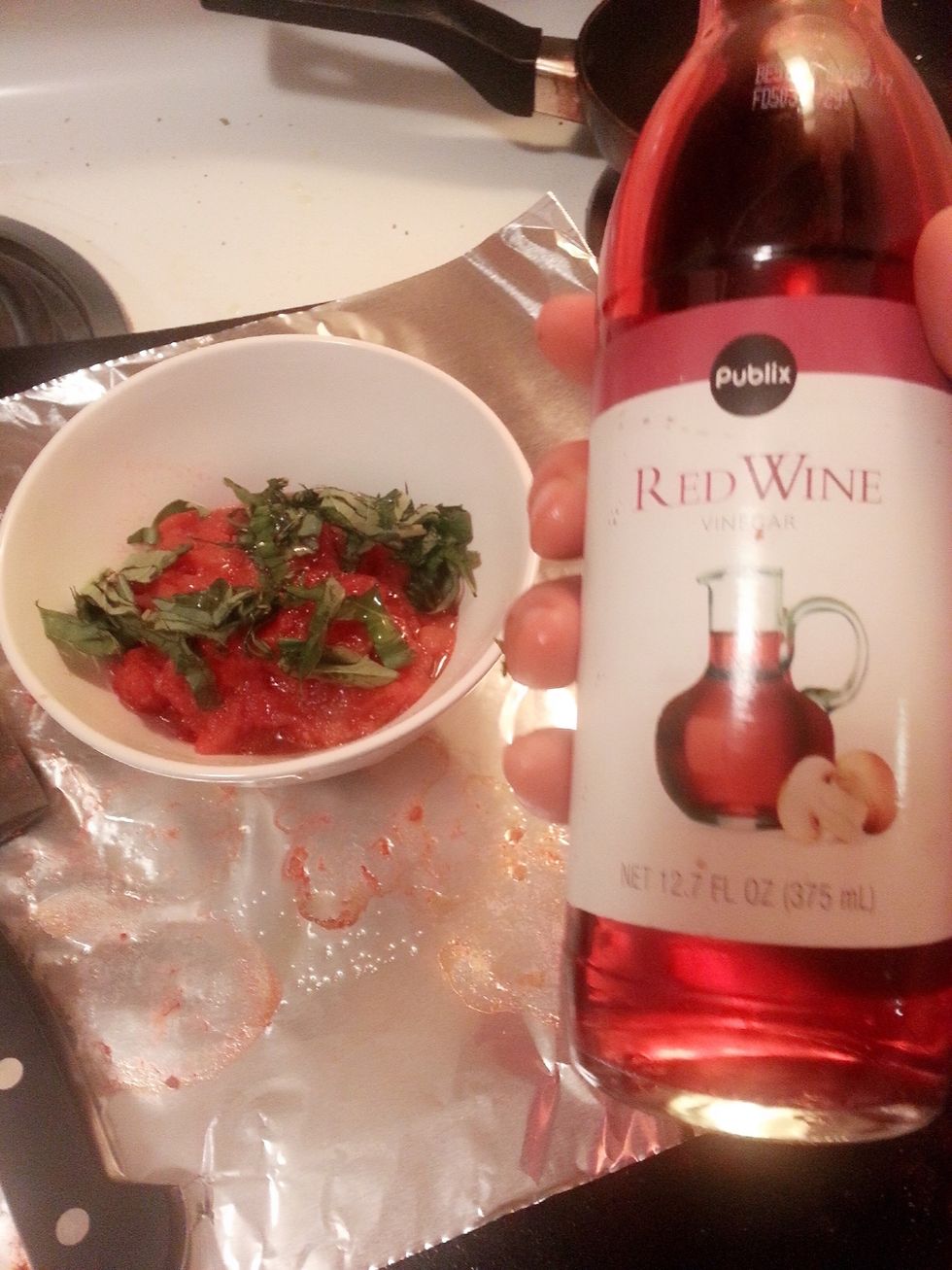 Take about five basil leaves and chop finely, Add red wine vinegar to the tomatoes sauce, until you can taste a light tartness.
Add sugar to taste, enough to bring out a natural sweetness from the tomatoes but not too much for it to he cloy. Or you could use balsamic vinegar as a alternative.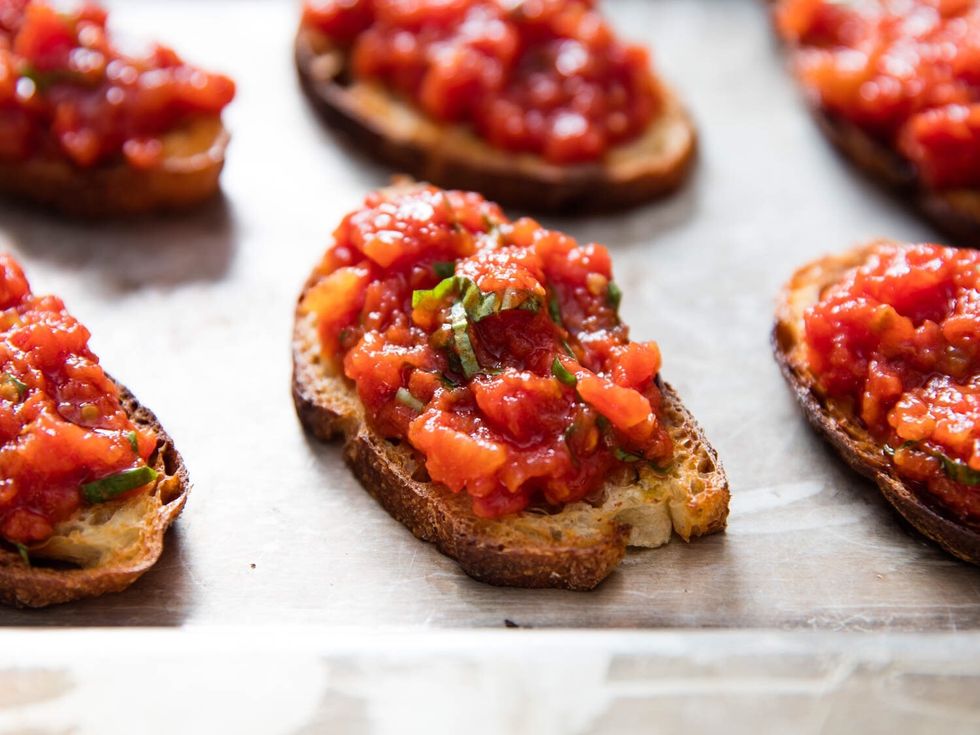 Get your bread of preference (we are using baguette this time) and rub garlic on the surface. Drizzle with olive oil and toast in the oven and serve.
2.0 Canned tomato
1.0 Fresh tomato
1.0tsp Olive oil
1.0tsp Salt
2.0 Garlic
5.0 Basil leaves
Red wine
Sugar
Baguette