How to make toasted almond lemon bars
Zesty lemon with a hint of nutty flavor. Adapted from http://mobile.seriouseats.com/recipes/2008/04/the-sweet-melissa-baking-book-toasted-almond-lemon-bars-recipe.html?ref=search
29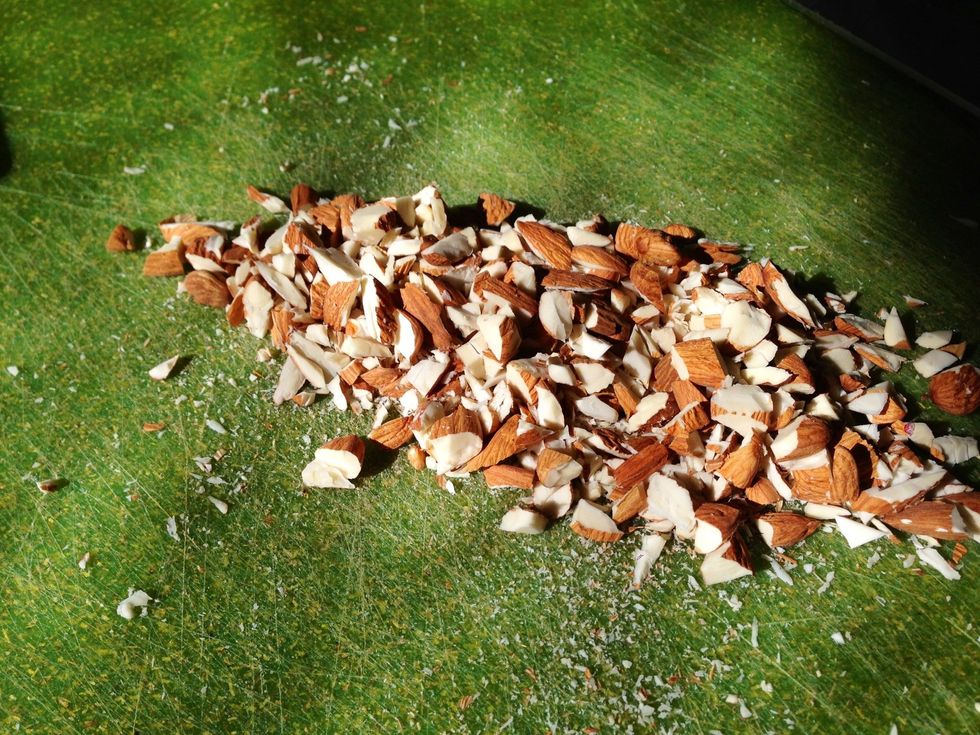 Chop your almonds if they aren't already chopped.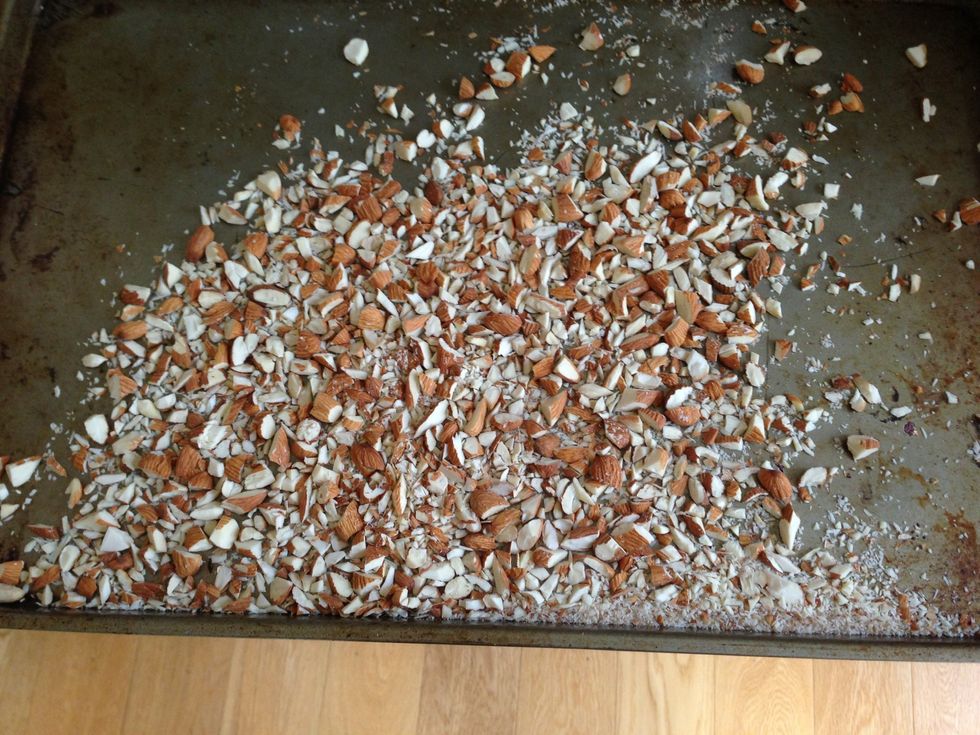 Put them on a single layer in a baking sheet and toast at 350 °F for five to ten minutes, or until you can smell them and they're golden in color.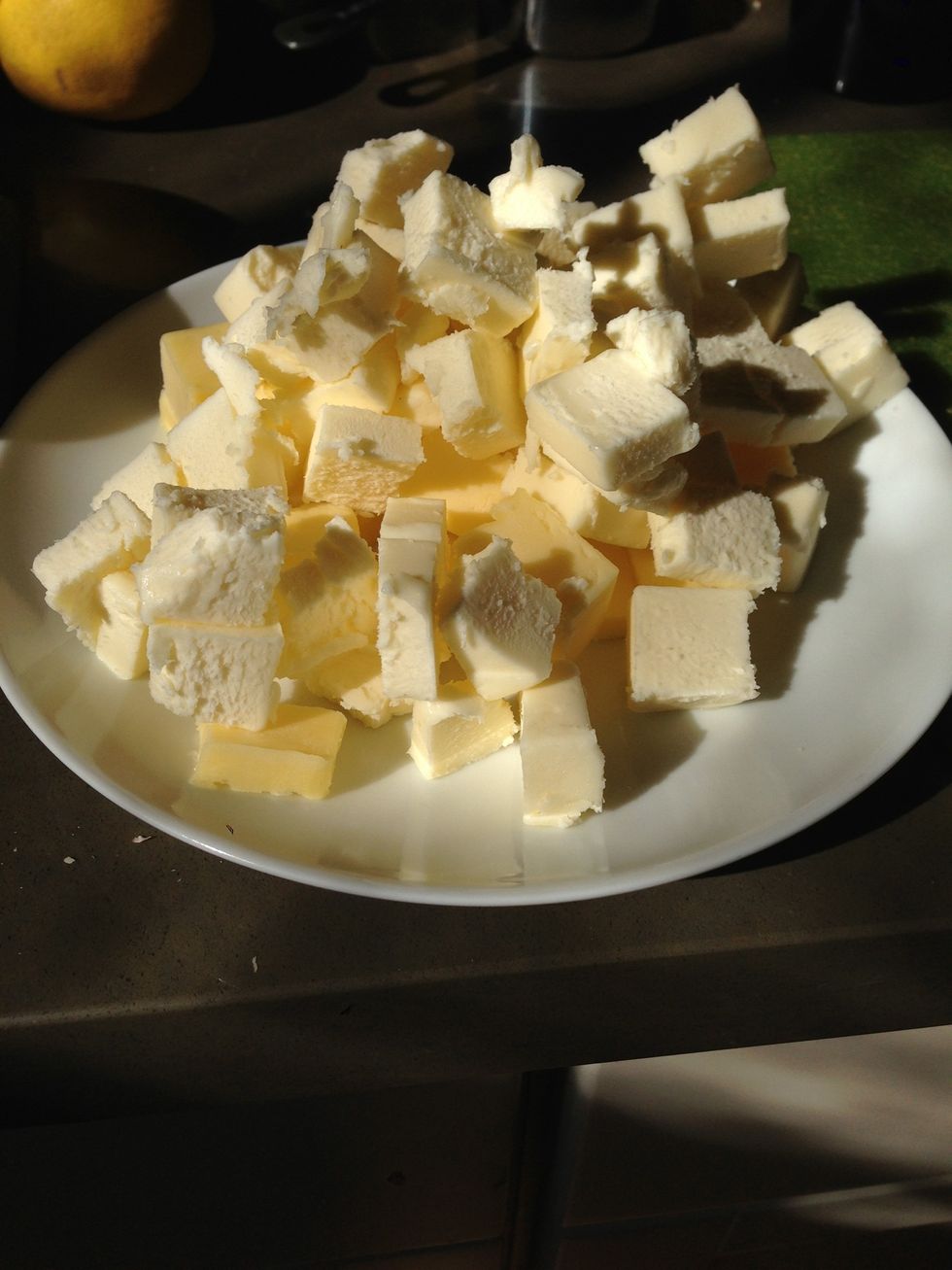 Chop your butter into little cubes and put it back in the fridge to stay cold until you need it.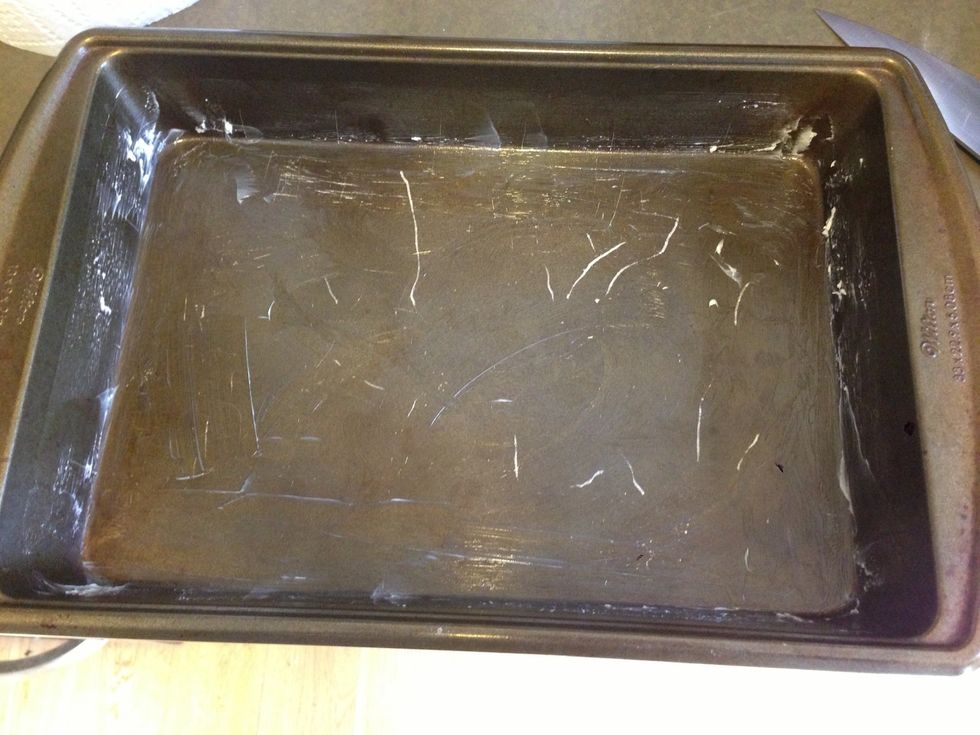 Grease a 13"x9" pan.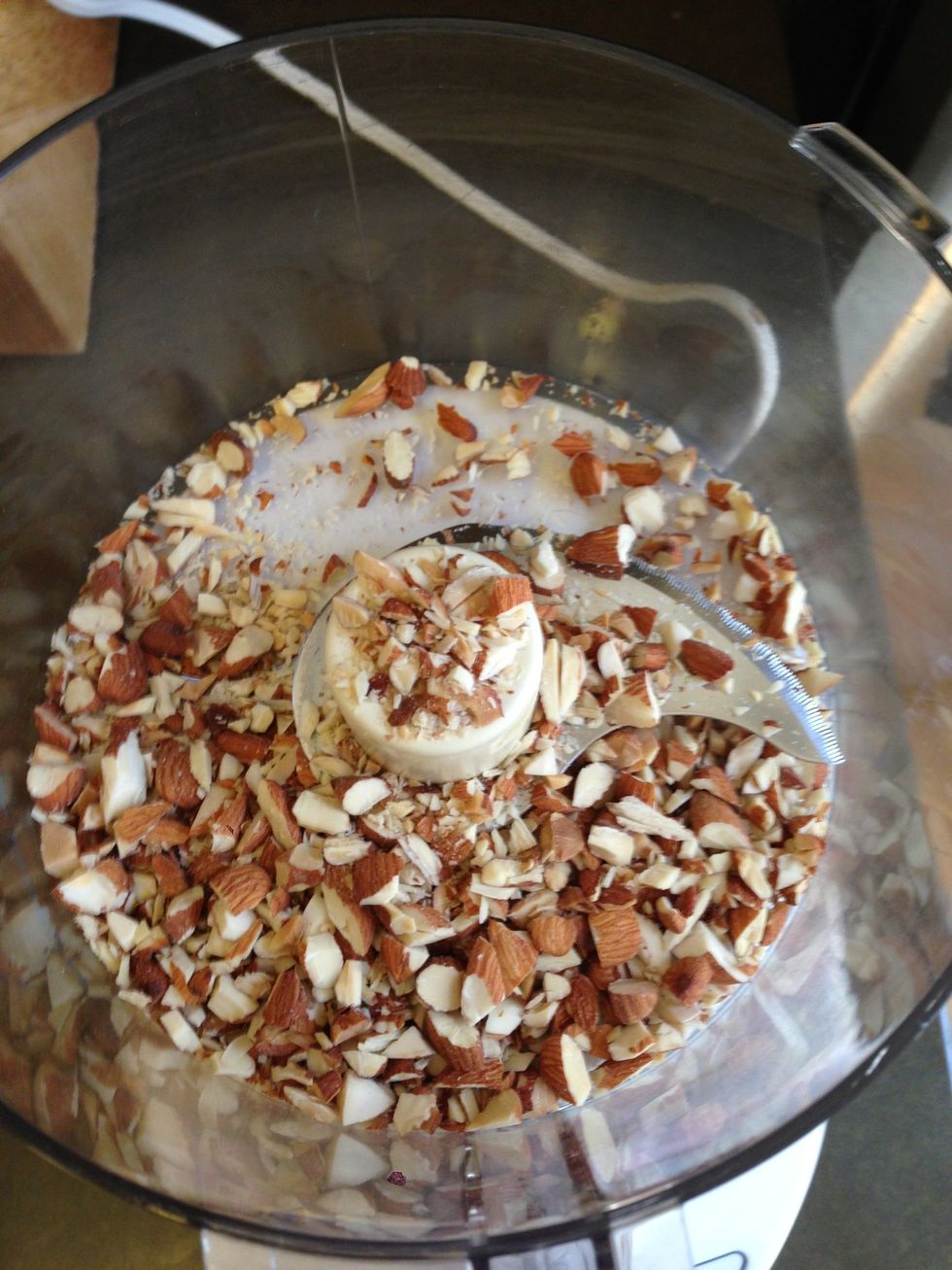 Almonds have cooled off? Put them in a food processor and give them a few whirls to chop them up a bit more.
Like this.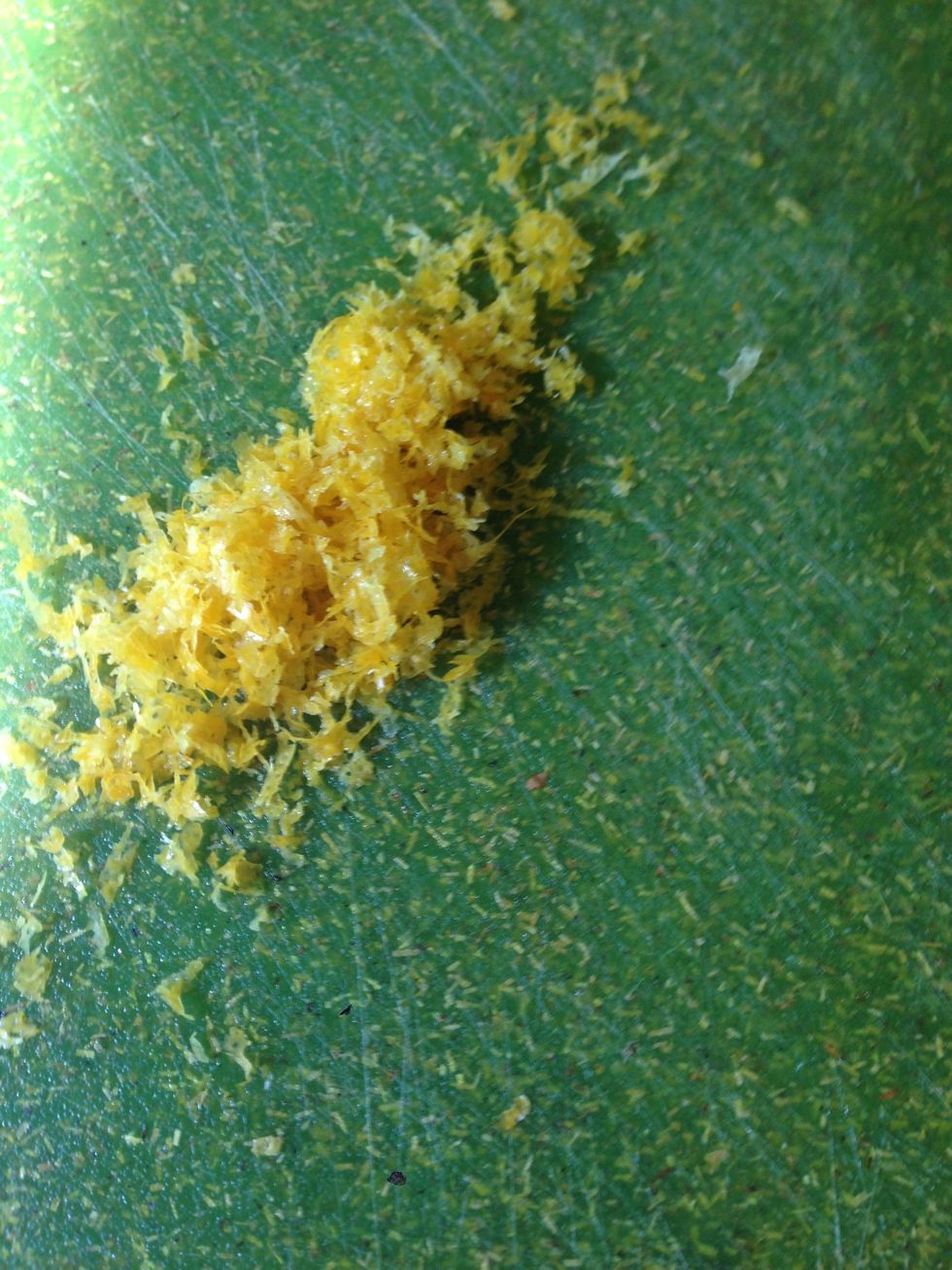 Zest a lemon and throw that in the food processor too.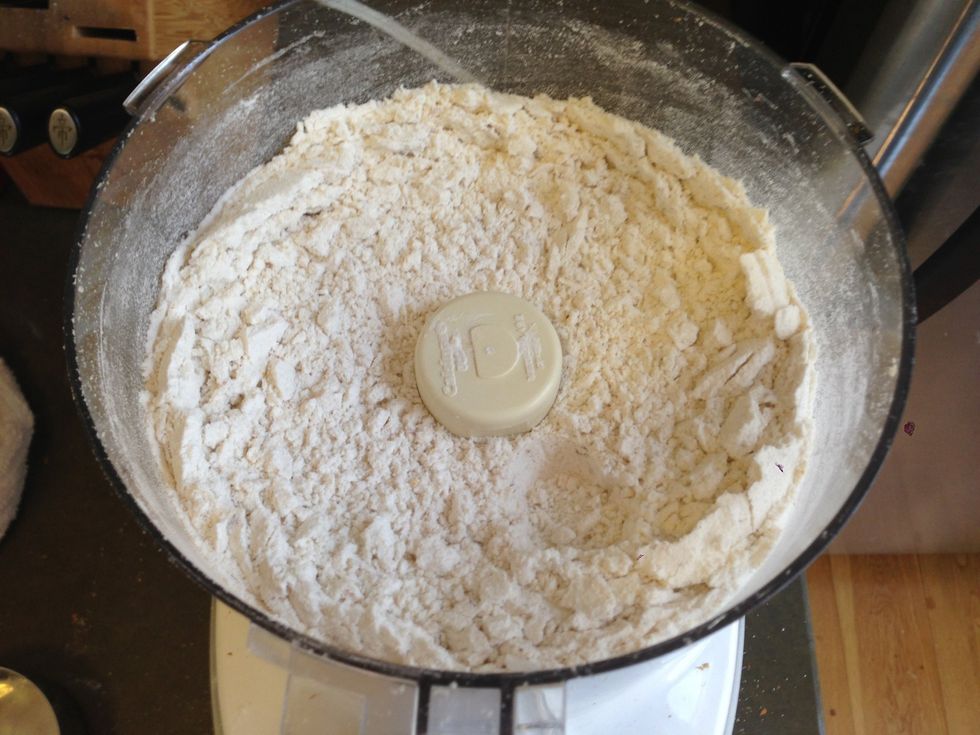 Add sugar, flour, and salt and mix the whole thing up.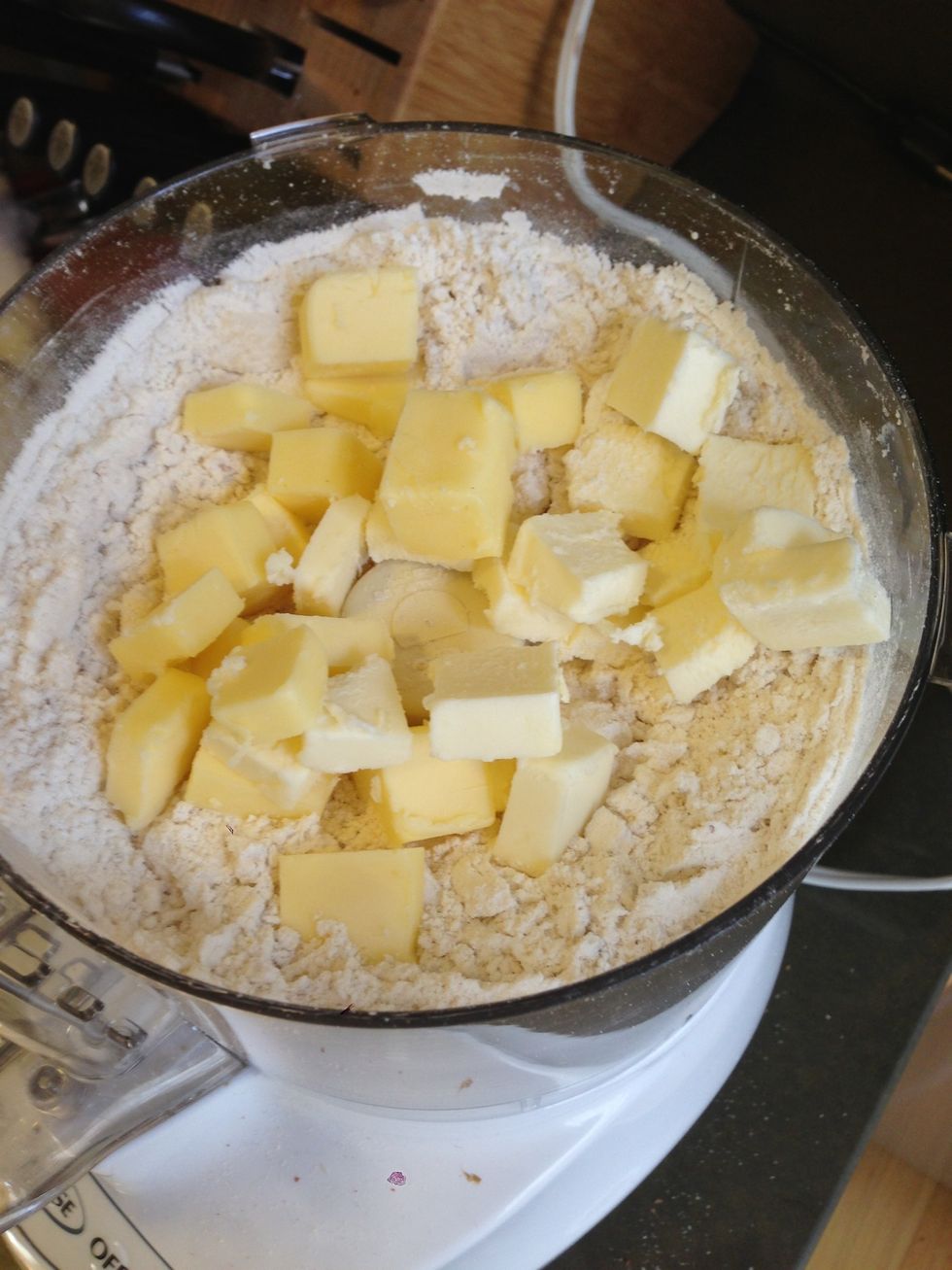 Add the butter in batches, about a third or so at a time, and just give it a quick pulse to move things around.
Once you've got all the butter in, pulse the whole thing until it comes together in a ball like this.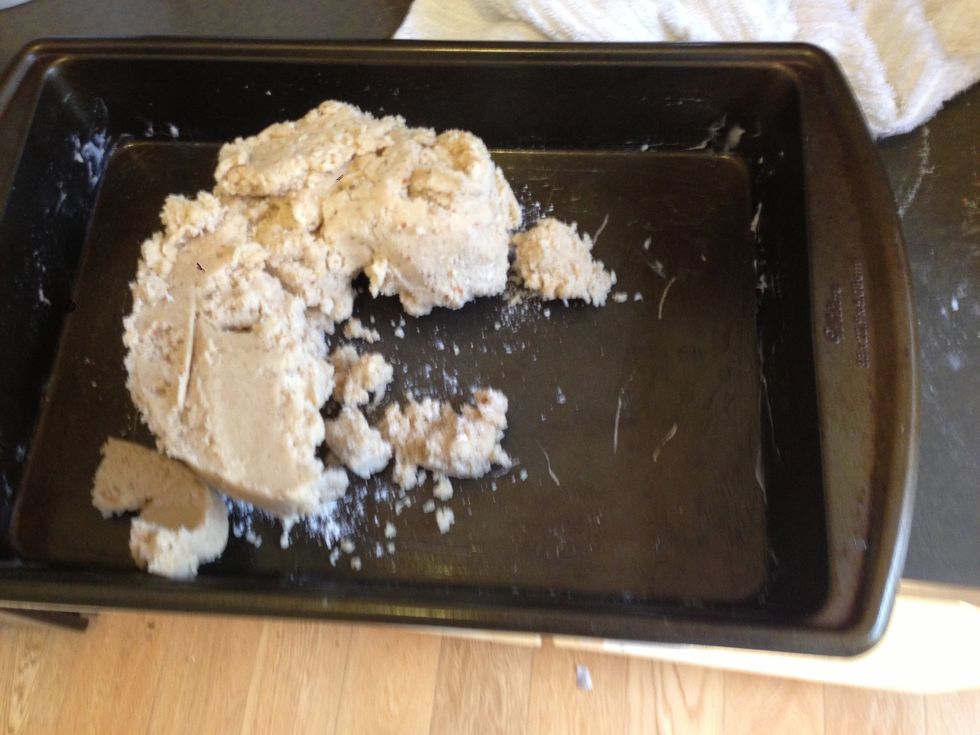 Dump it into your greased pan...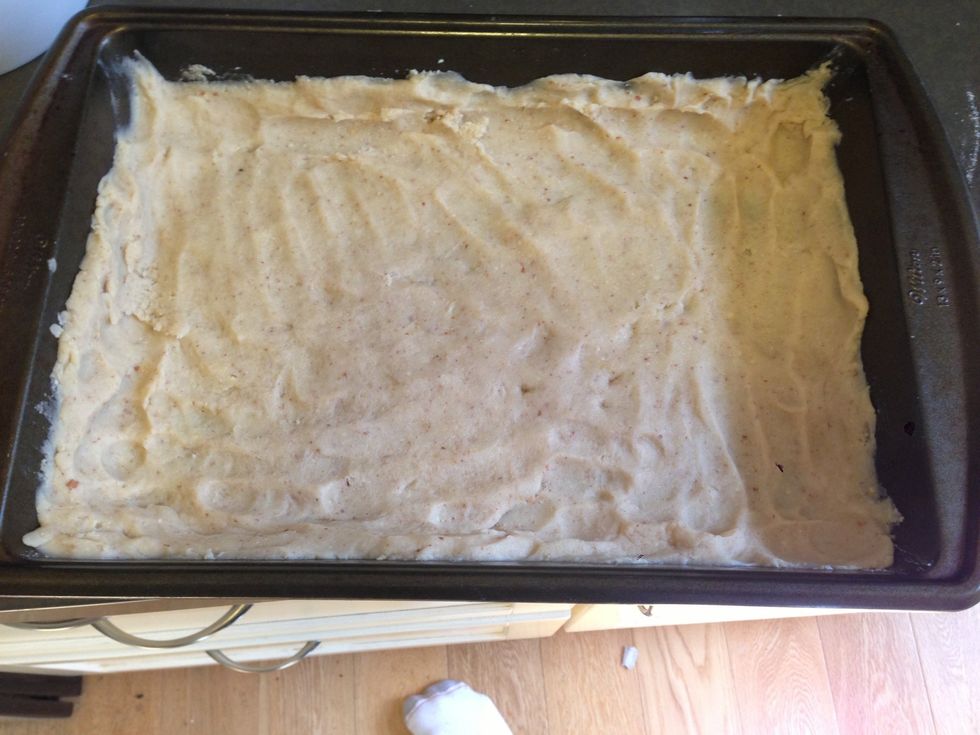 ...and spread it out to a uniform thickness that covers the whole bottom of the pan and about 1.5" up the sides.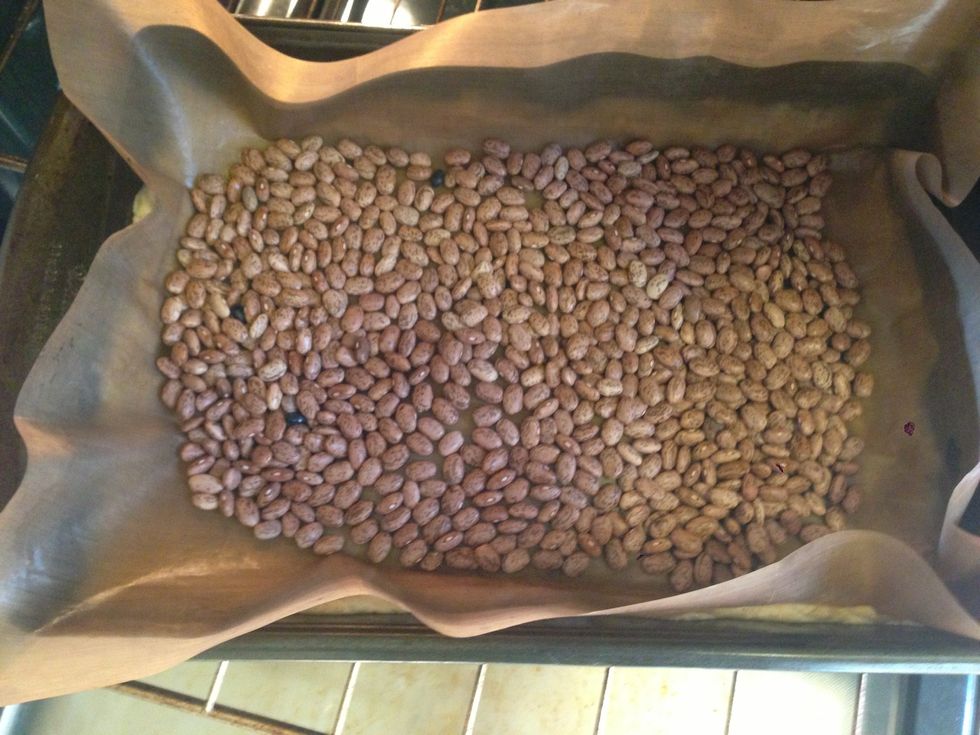 Place a sheet of parchment (or a silpat) over the dough and fill it with pie weights (or uncooked dry beans/rice). Bake for about 20-25 minutes, until the edges are lightly golden.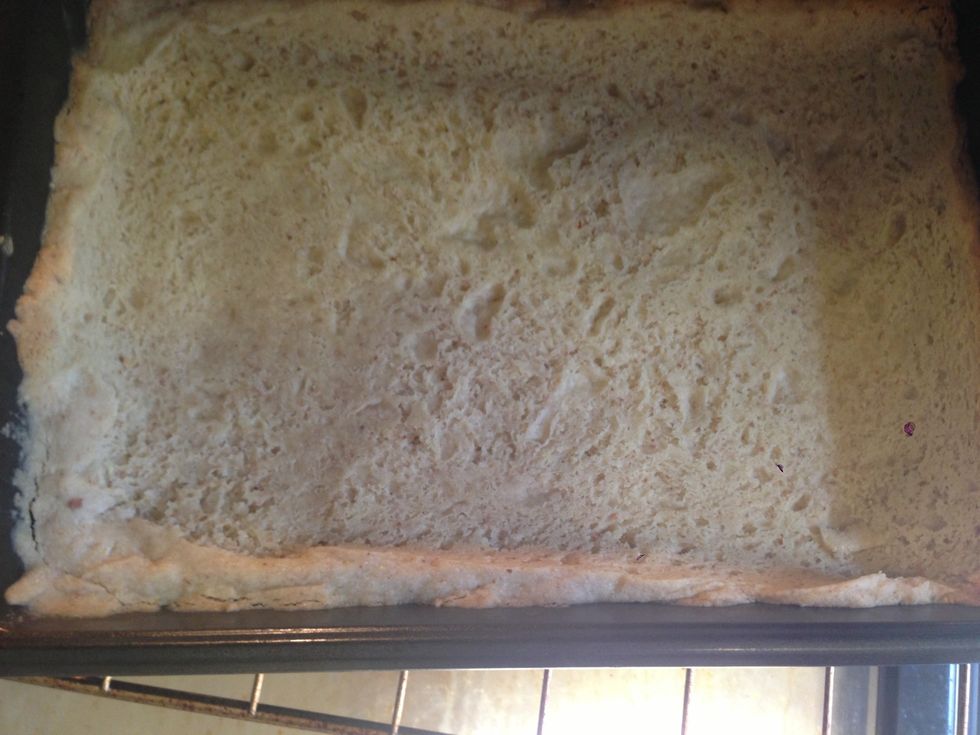 Carefully remove the weights and liner and put the crust back in the oven for 10 to 15 minutes until the entire thing is golden brown.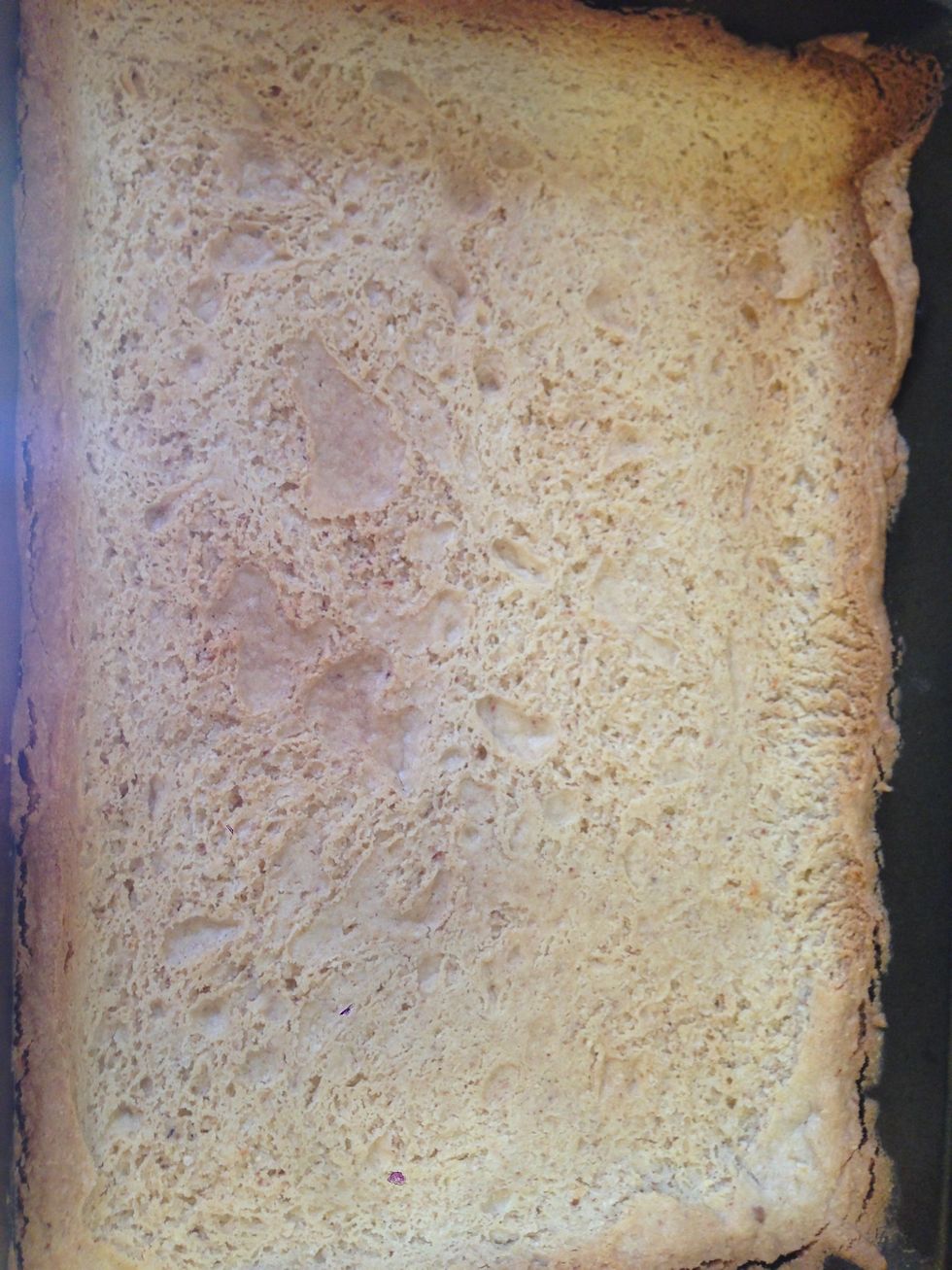 Like this. Remove from the oven and let cool.
Now make the lemon curd: mix the sugar and egg yolks in a bowl until smooth.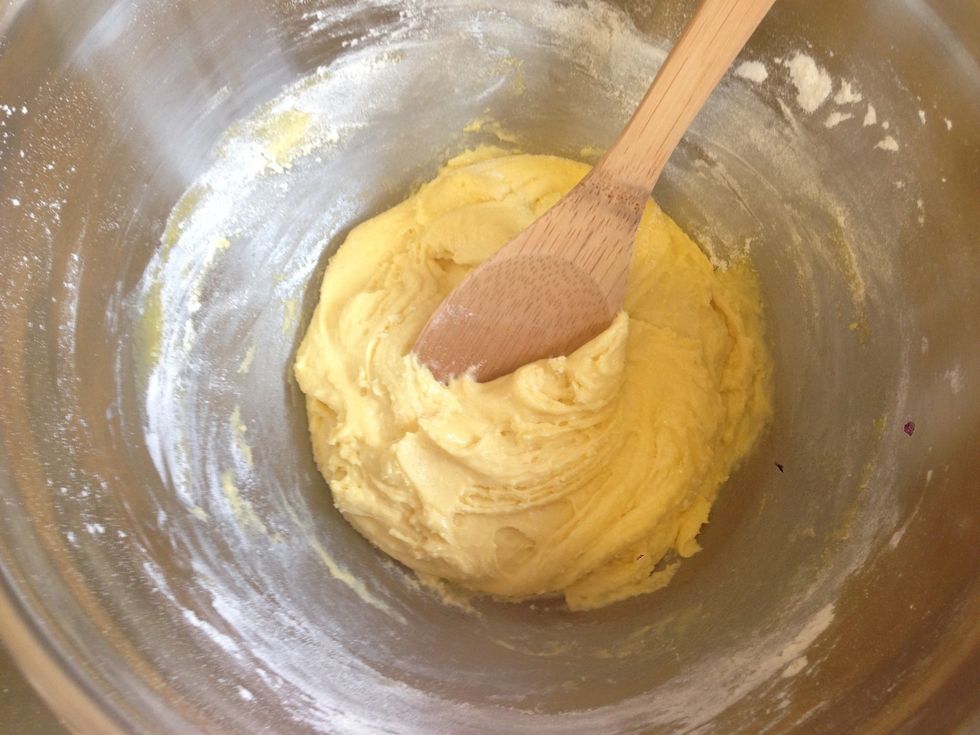 Add the half cup of flour and the almond extract and mix until smooth, like this. Add the lemon juice and whisk until smooth.
Taste, then decide it's not lemony enough and throw in another lemon's worth of juice and zest.
Pour into the cooled crust and put it back in the oven, this time at 325 °F for about 30 minutes or until the filling is firm and lightly browned.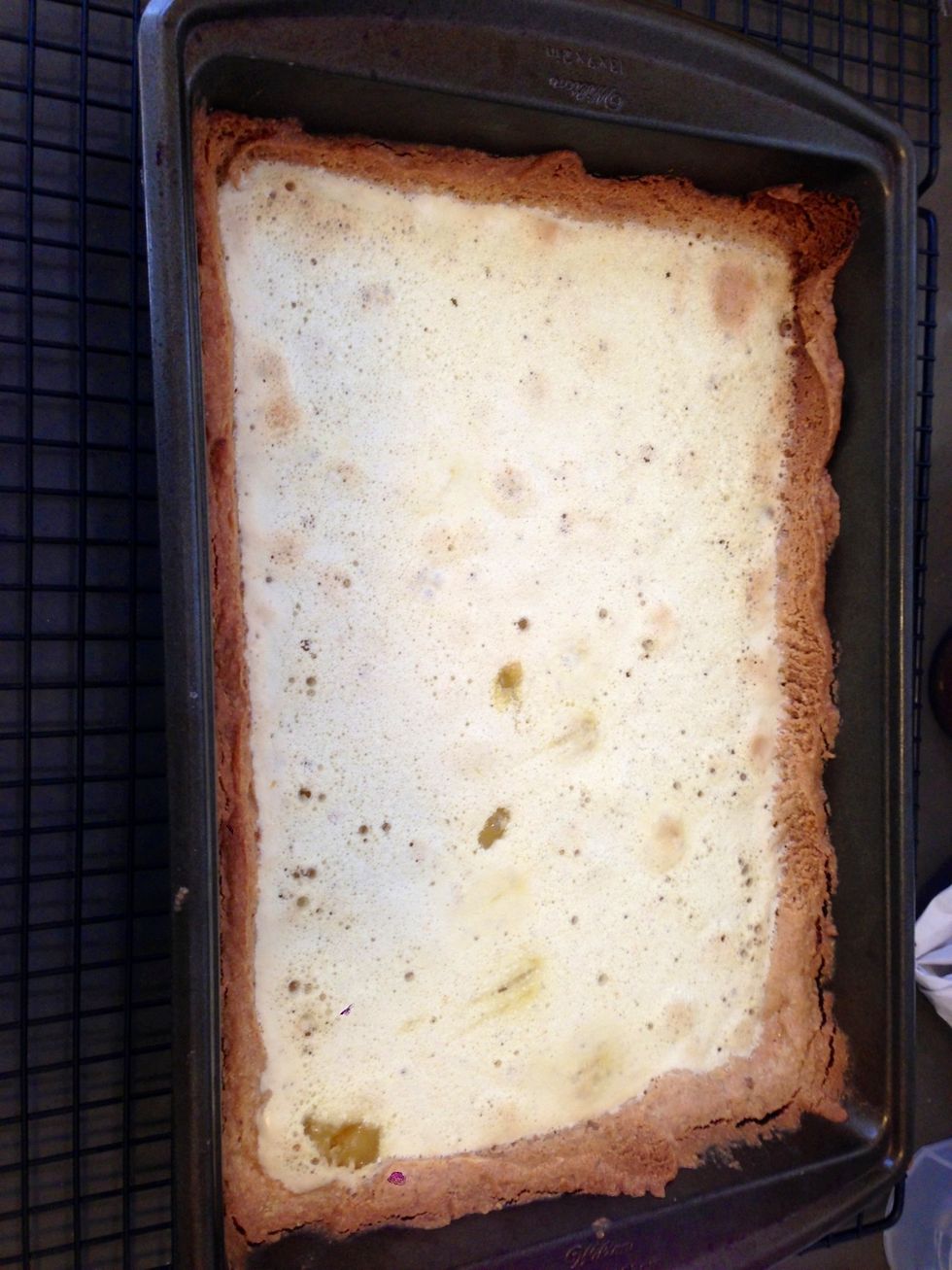 Done! Let them cool.
Enjoy!
1/4c Butter
2.0c Flour
1/2tsp Salt
1/2c Raw Almonds
1/2c Sugar
6.0 Egg Yolks
3/4c Sugar
3/4c Lemon juice
2.0 Lemons' worth of zest
1/2tsp Almond Extract
1/2c Flour