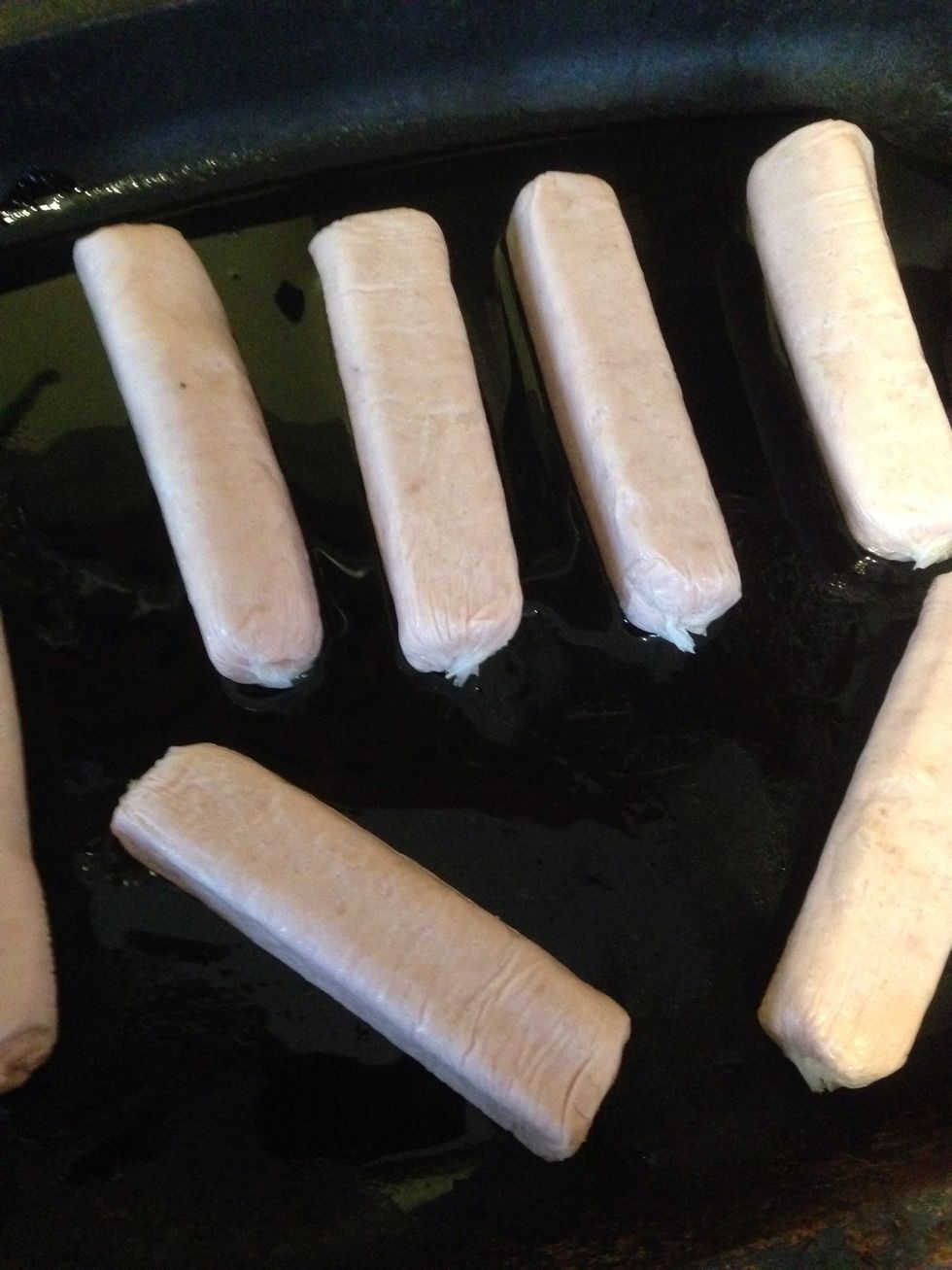 First put the sausages in a roasting tray and bake in the oven until the sausages are lightly golden.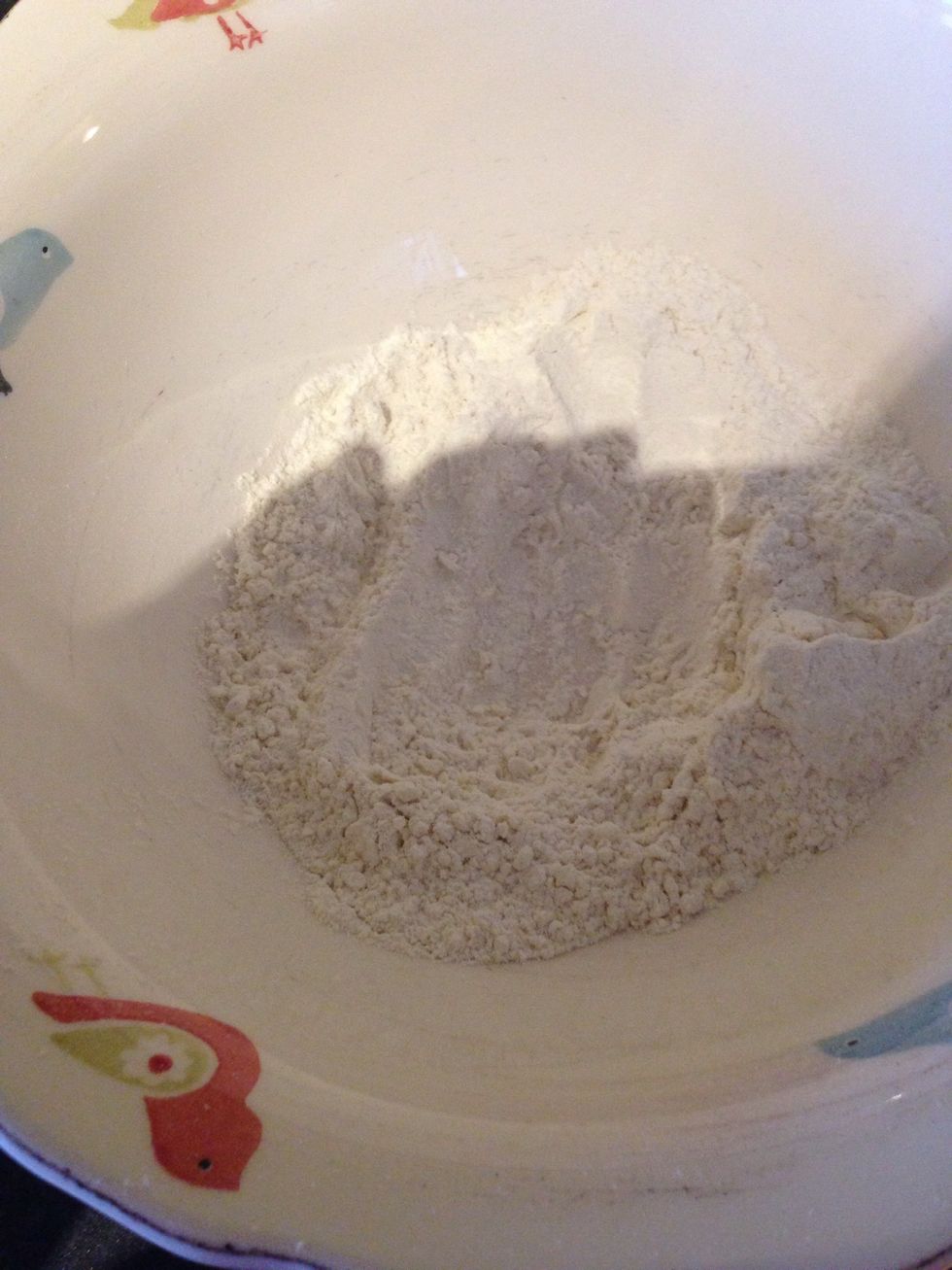 Put the flour and salt in a bowl. Make a well in the middle ready for the eggs.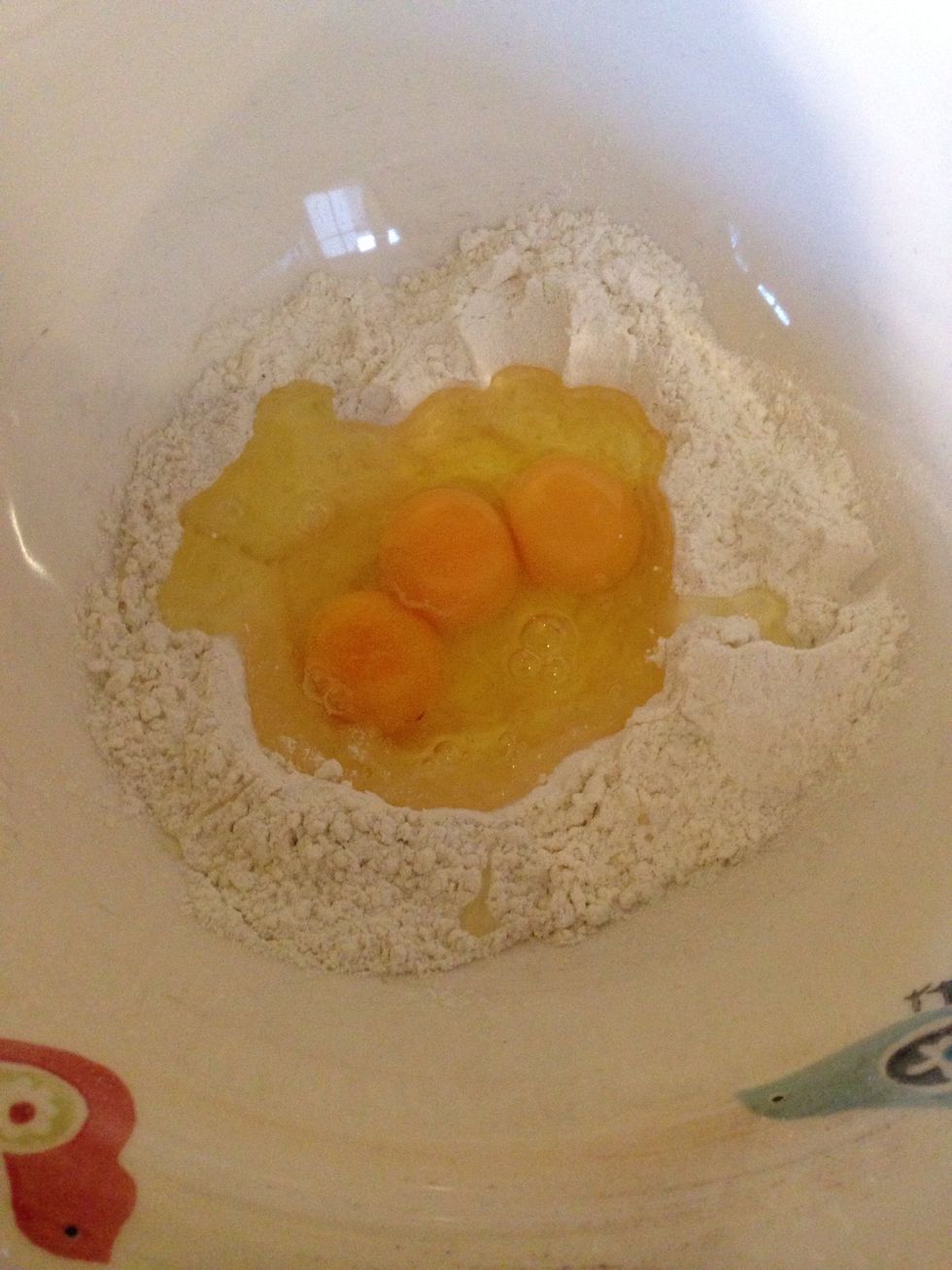 Add the eggs.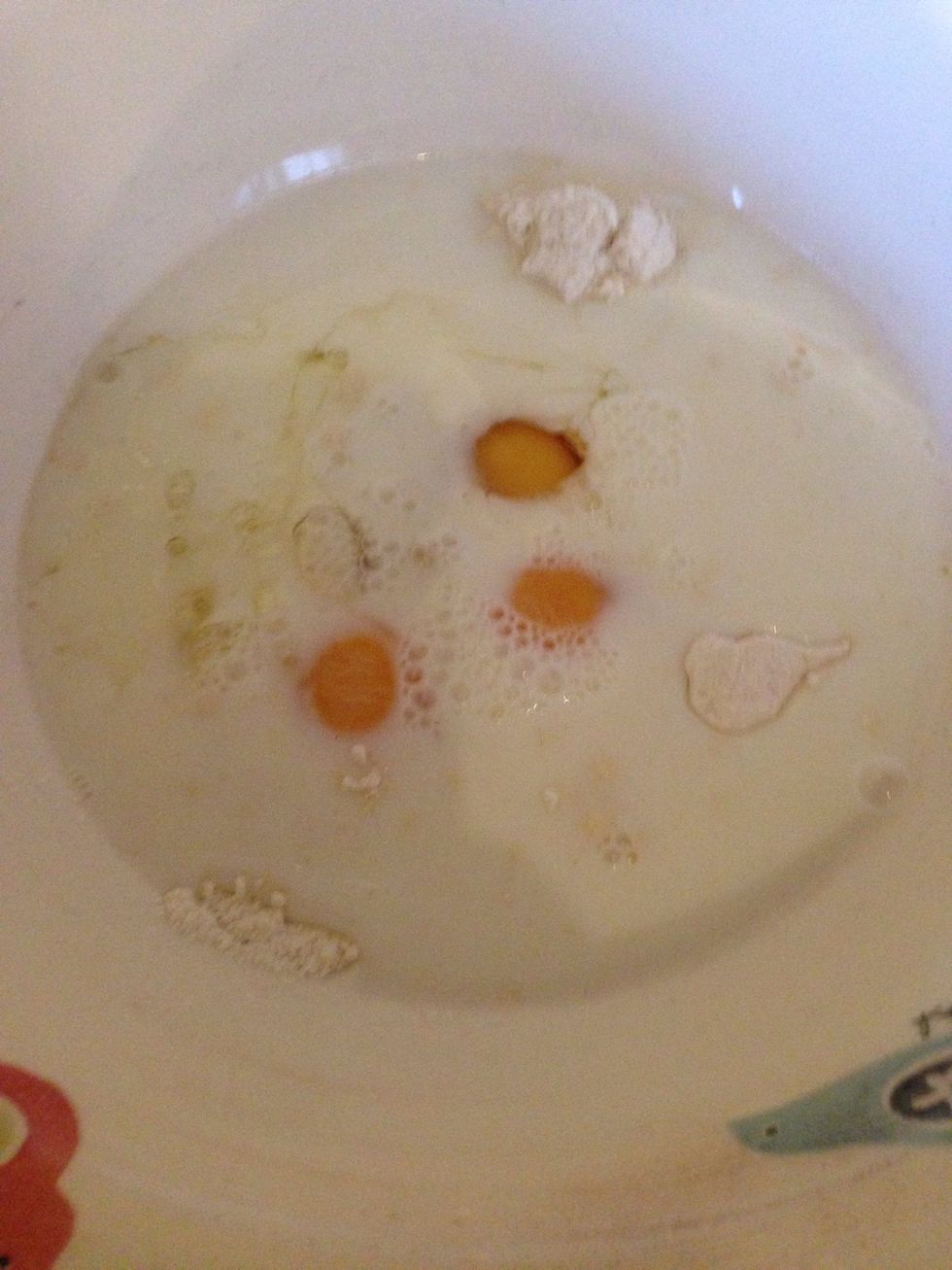 Add the milk.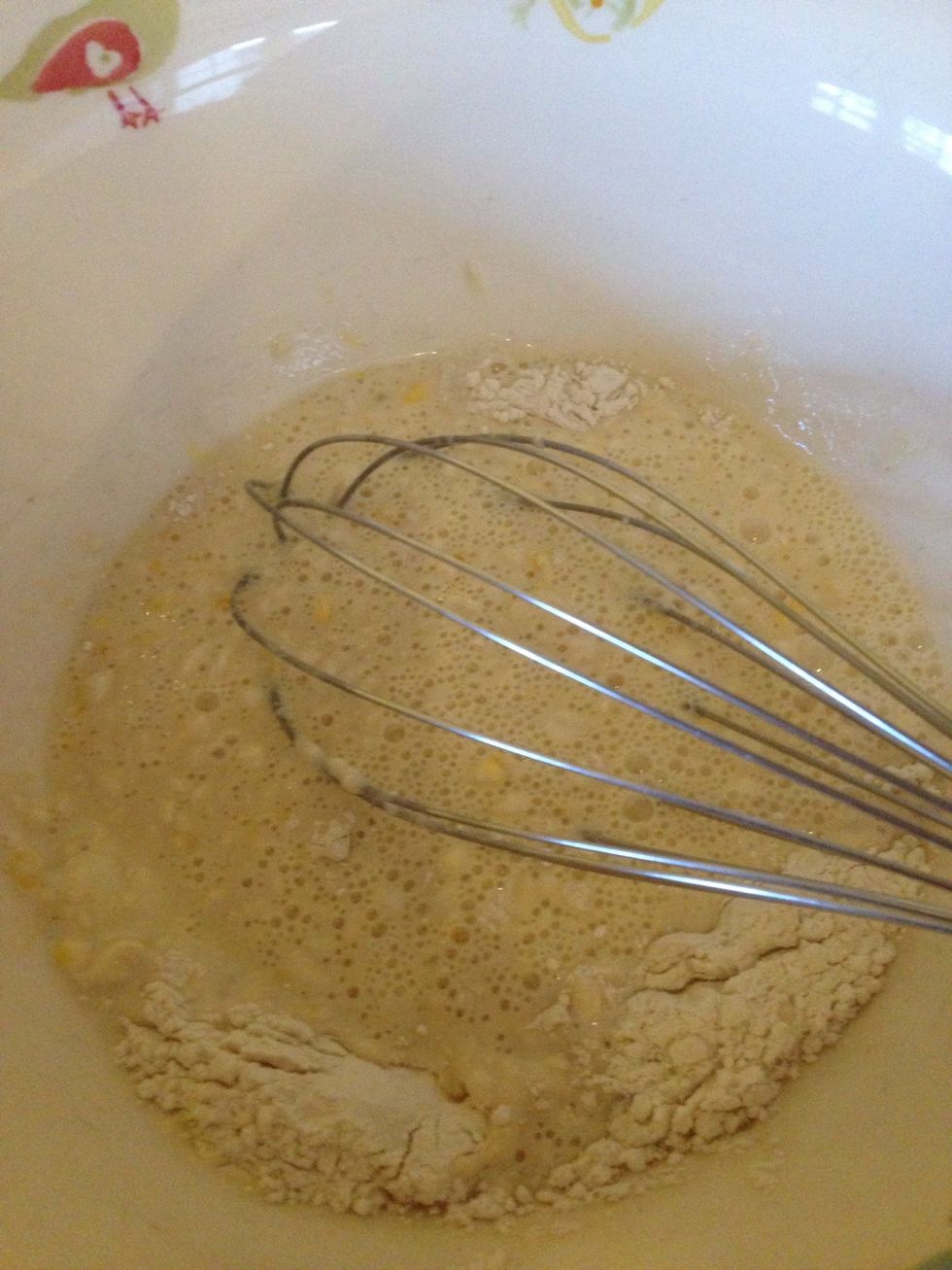 Use a balloon whisk to create a batter.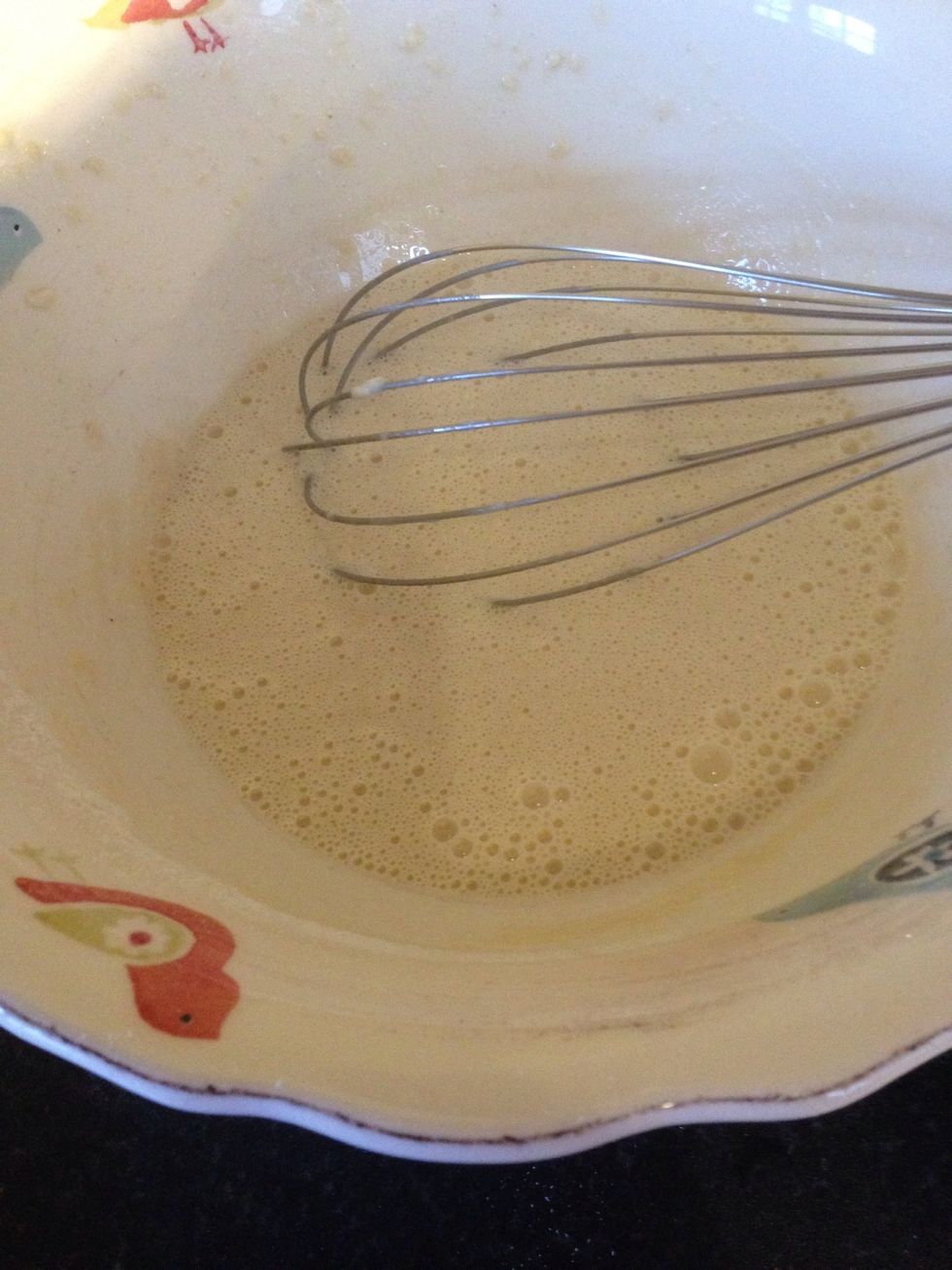 When it looks like this leave it to rest for about 20 mins.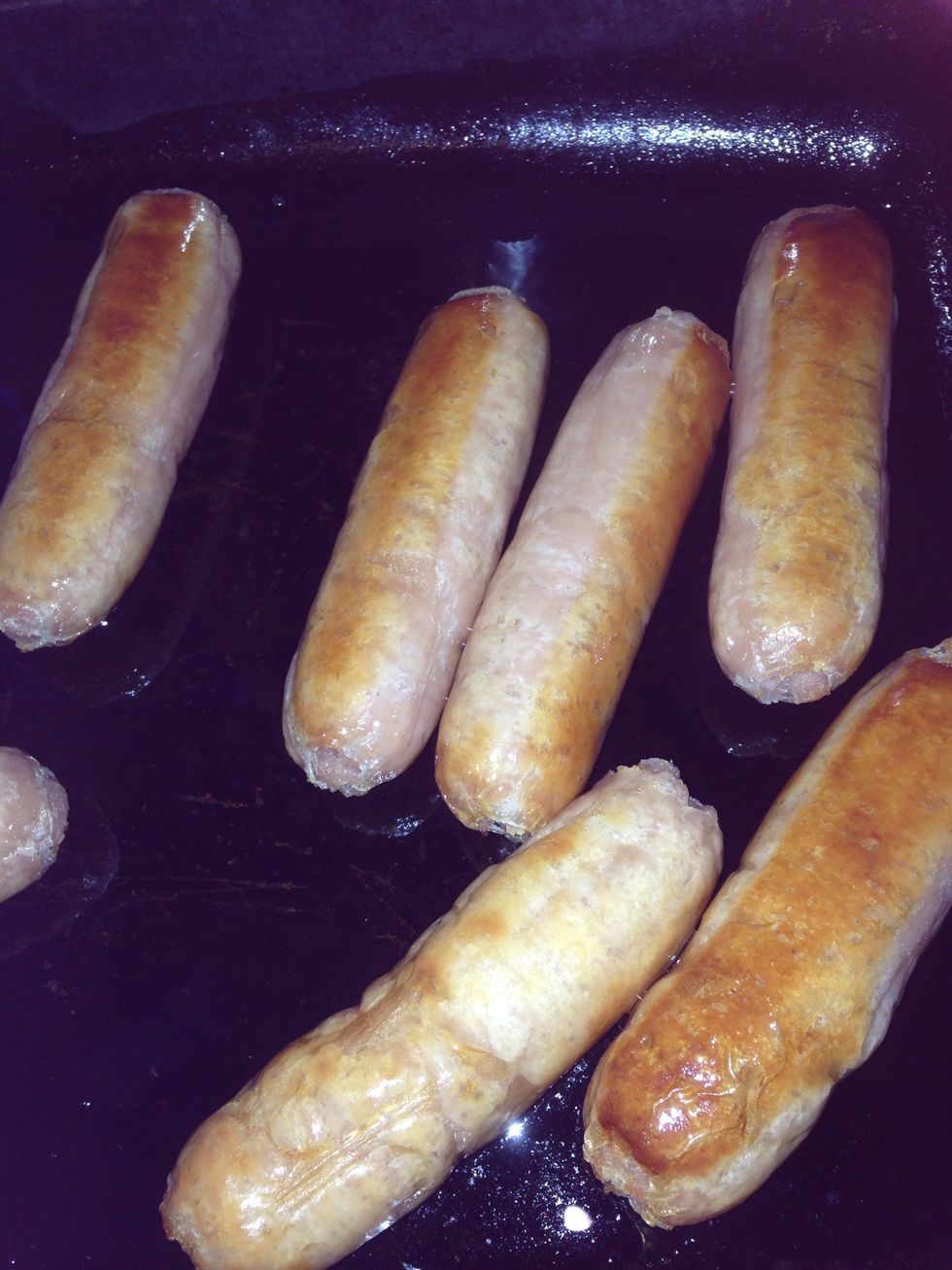 When the sausages are lightly golden take them out of the oven.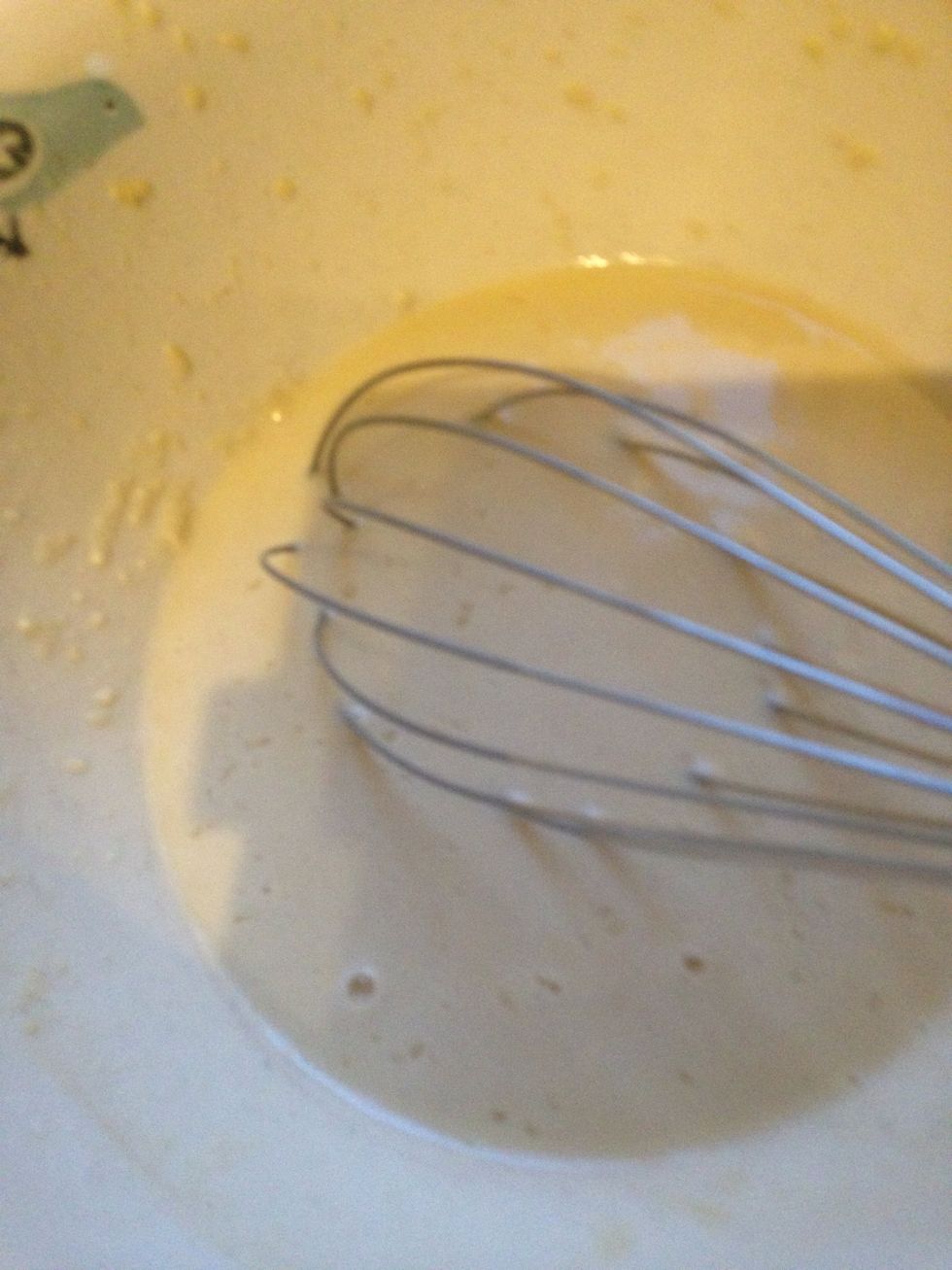 Whisk again then pour over the sausages.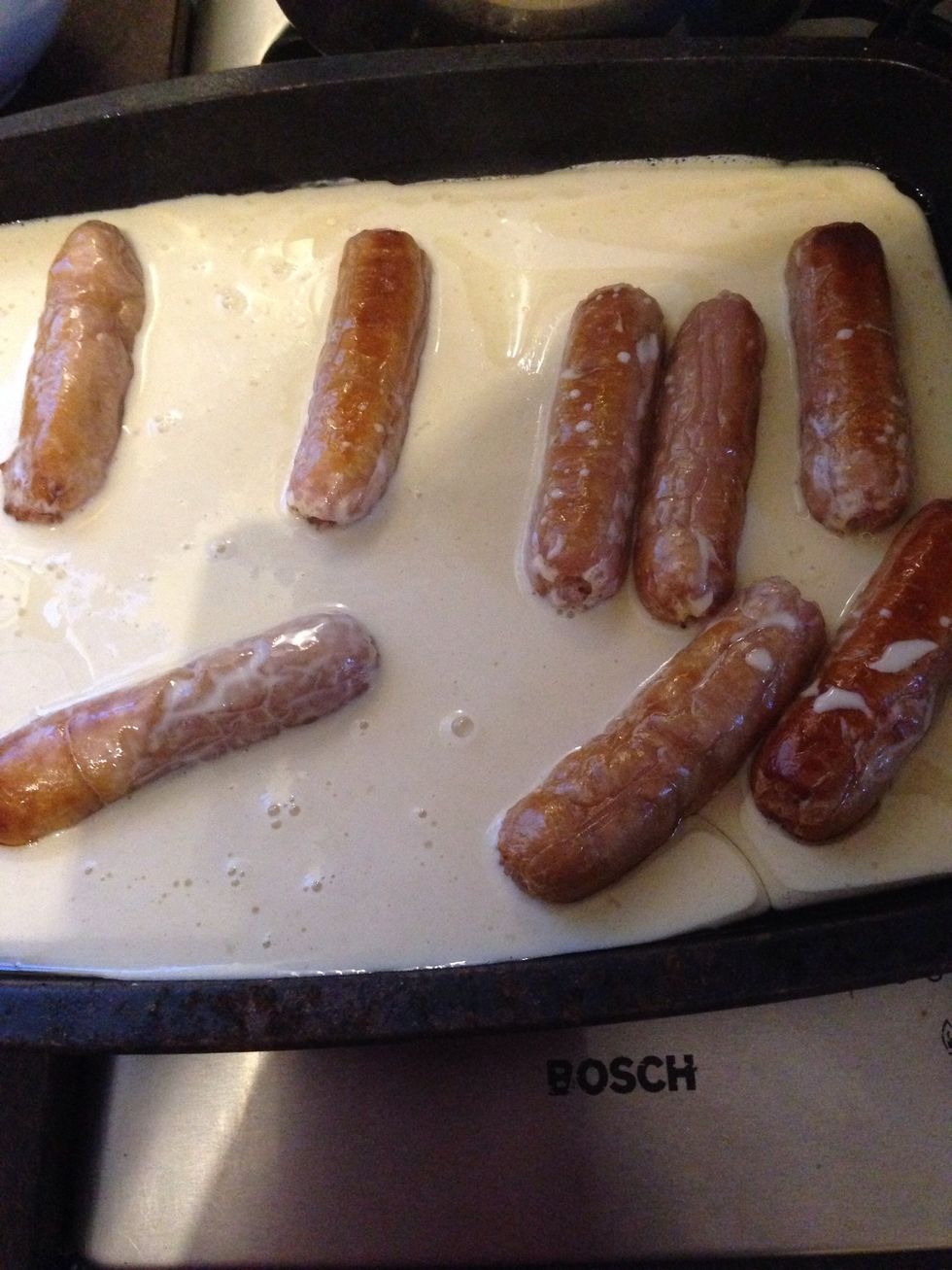 Bake in the oven at 220c for at least 20mins. Don't open the oven for at least 20 minutes as the batter won't rise.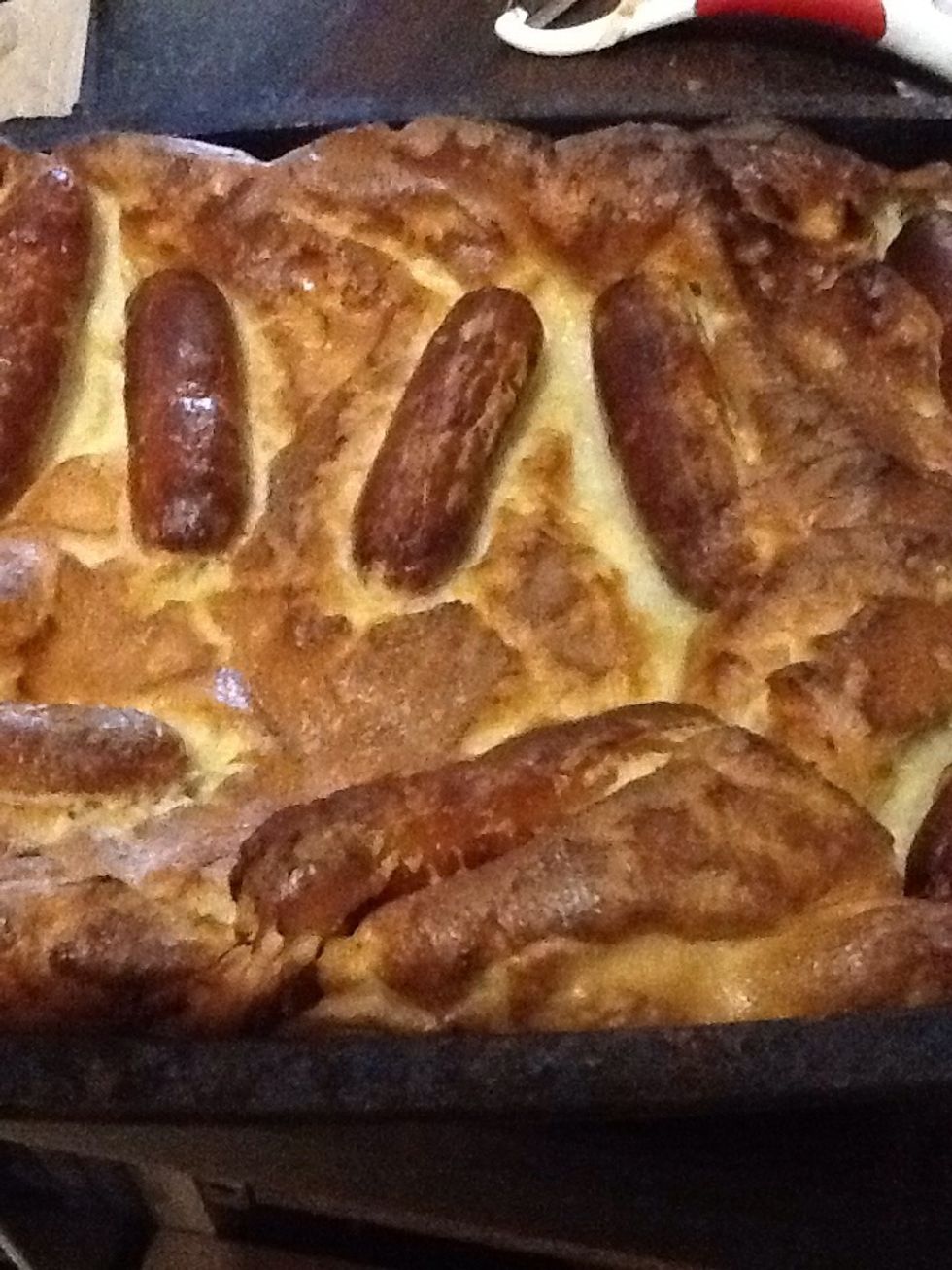 After 20 mins the batter will have risen and will be crispy and brown.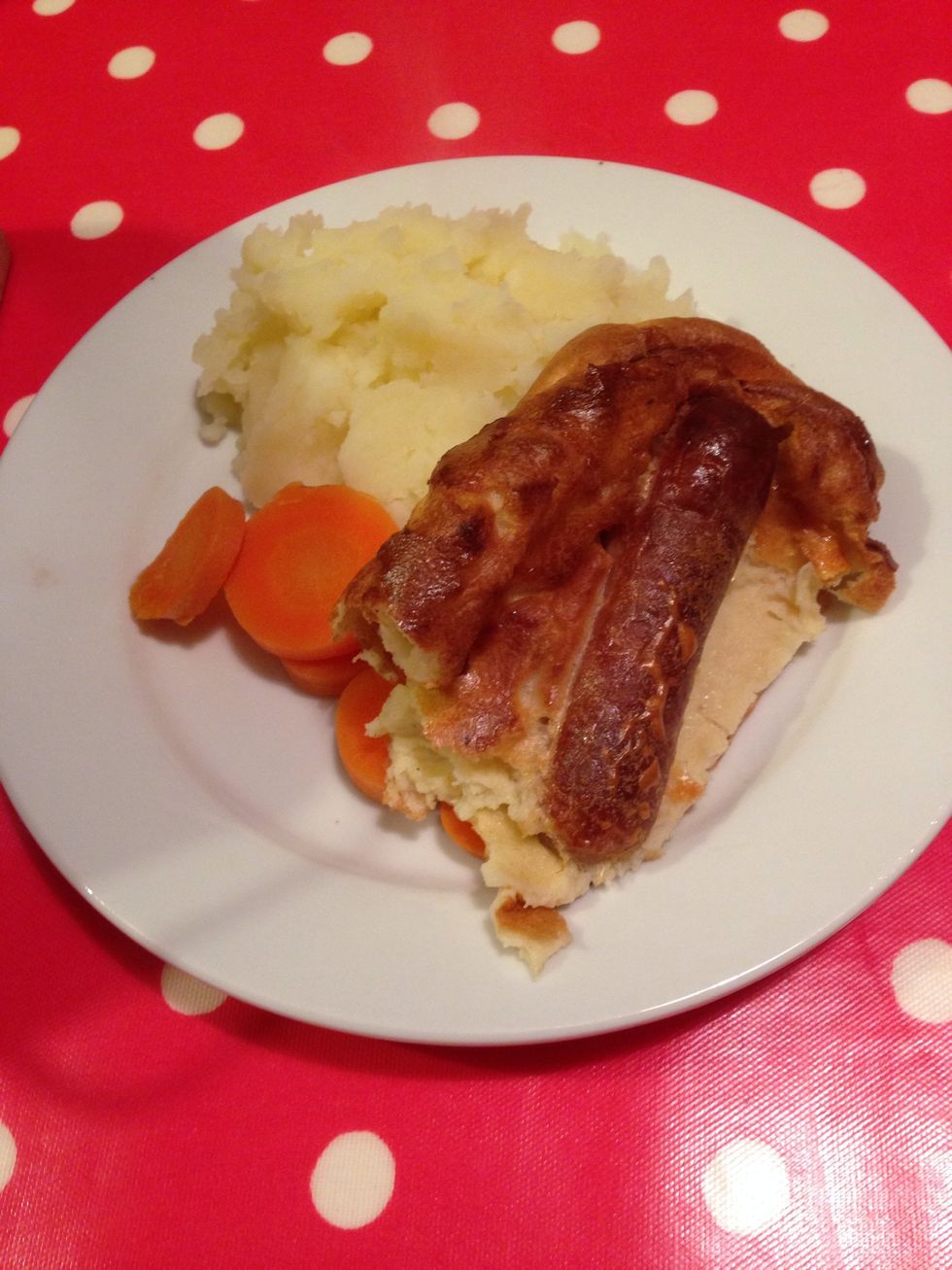 Serve with mashed potato and vegetables.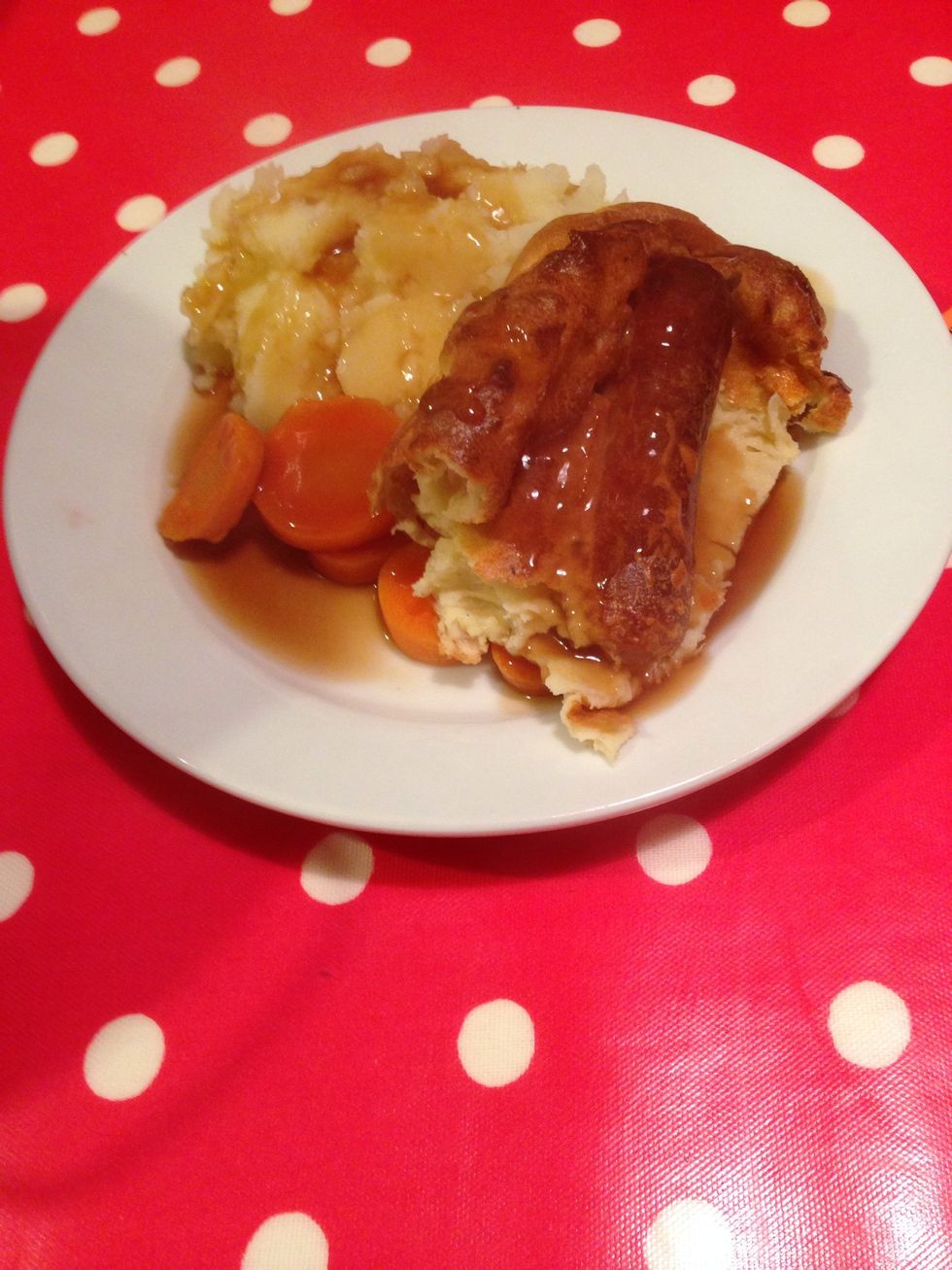 Pour gravy over it all.
285ml milk
115g plain flour
3 eggs
8 large sausages
A pinch of salt
Leicester, United Kingdom