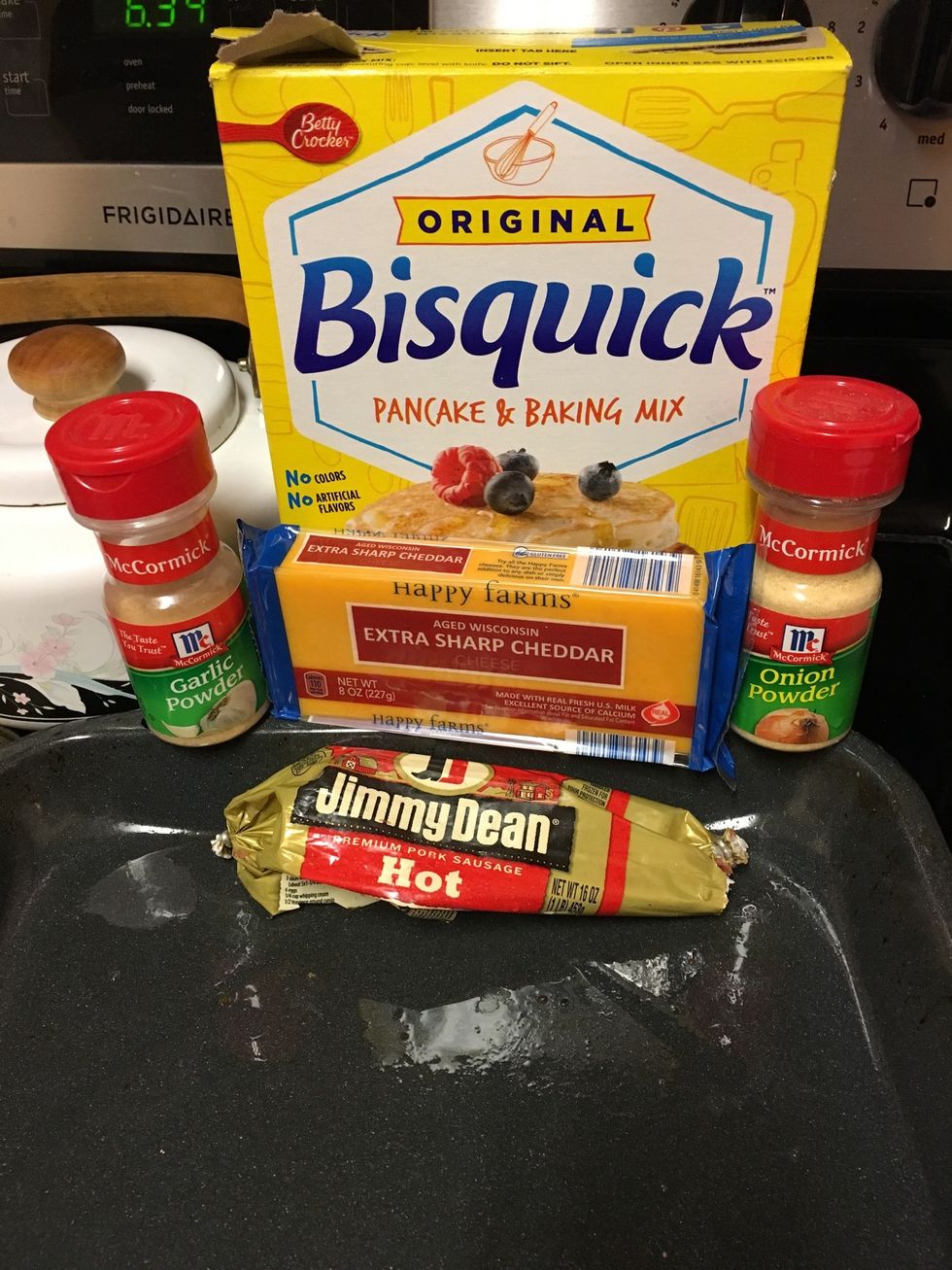 Gather ingredients.
Blend together sifted Bisquick, shredded cheese, onion powder, garlic powder and uncooked sausage. I use about 1 to 2 teaspoons of each powder. Based on your preference you may want more or less.
Blend ingredients well until formed into a stiff ball. Pinch off and roll into balls by hand, the size of a large marble. Place on ungreased cooking sheet. Bake in preheated 375 degree oven15-20 min.
Balls are done when the bottoms form a crust. Remove and place on paper towels to absorb grease. Place in air tight container and store in fridge. Can be eaten cold or reheated for a special treat!
Nice bottom crust!
Ready to enjoy!
1 cup Bisquick
8 oz Extra Sharp Cheddar Cheese, shredded
1 lb. "hot" bulk sausage
Garlic Powder
Onion Powder