These are so easy to make and so good! Perfect for guests to munch on! 😃
86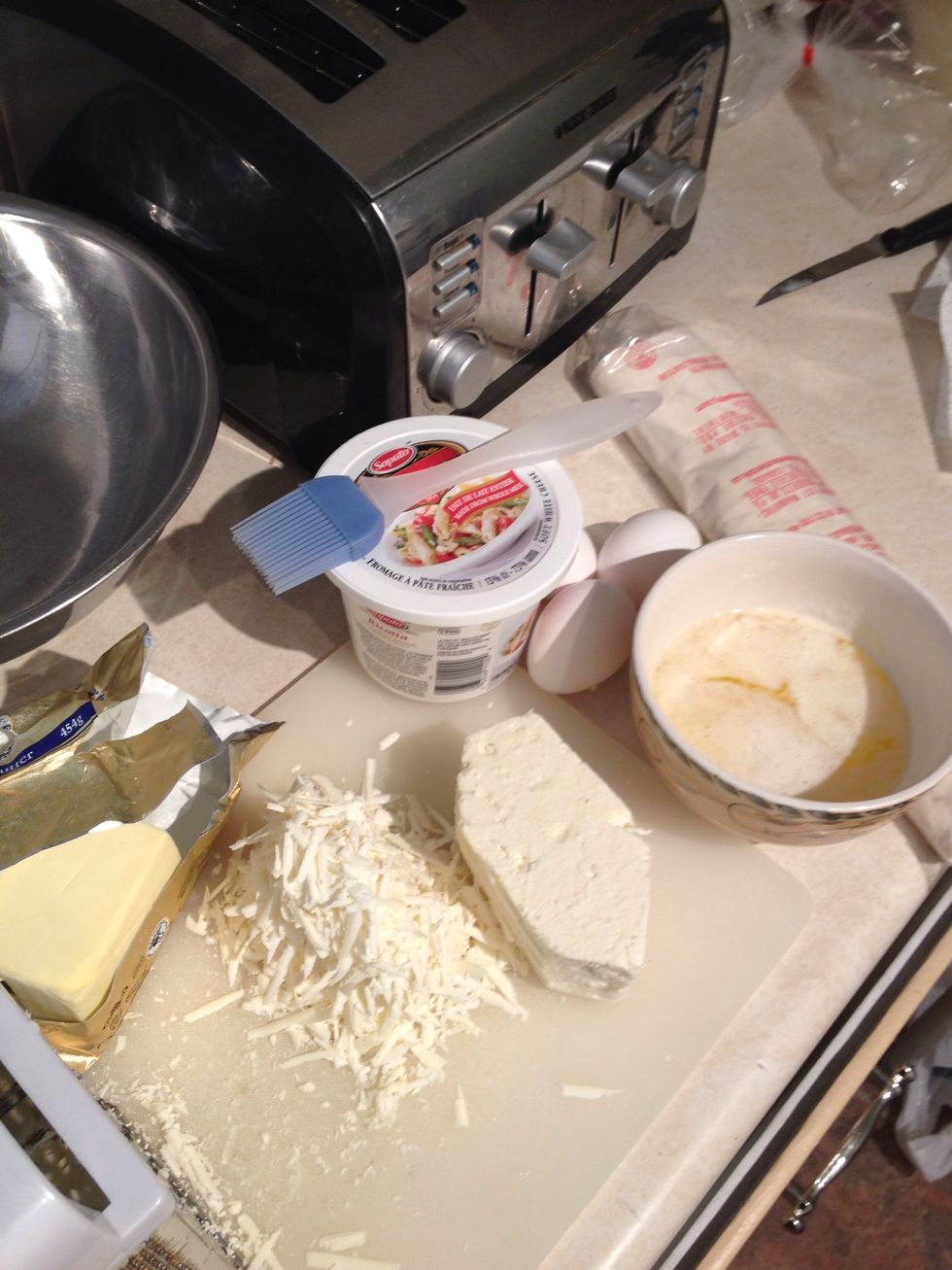 You'll need: 500g of feta cheese, 475g of ricotta, 3 eggs, half a pound of butter, phyllo dough, a little bit of pepper. Cutting board and brush. First you need to grate the feta.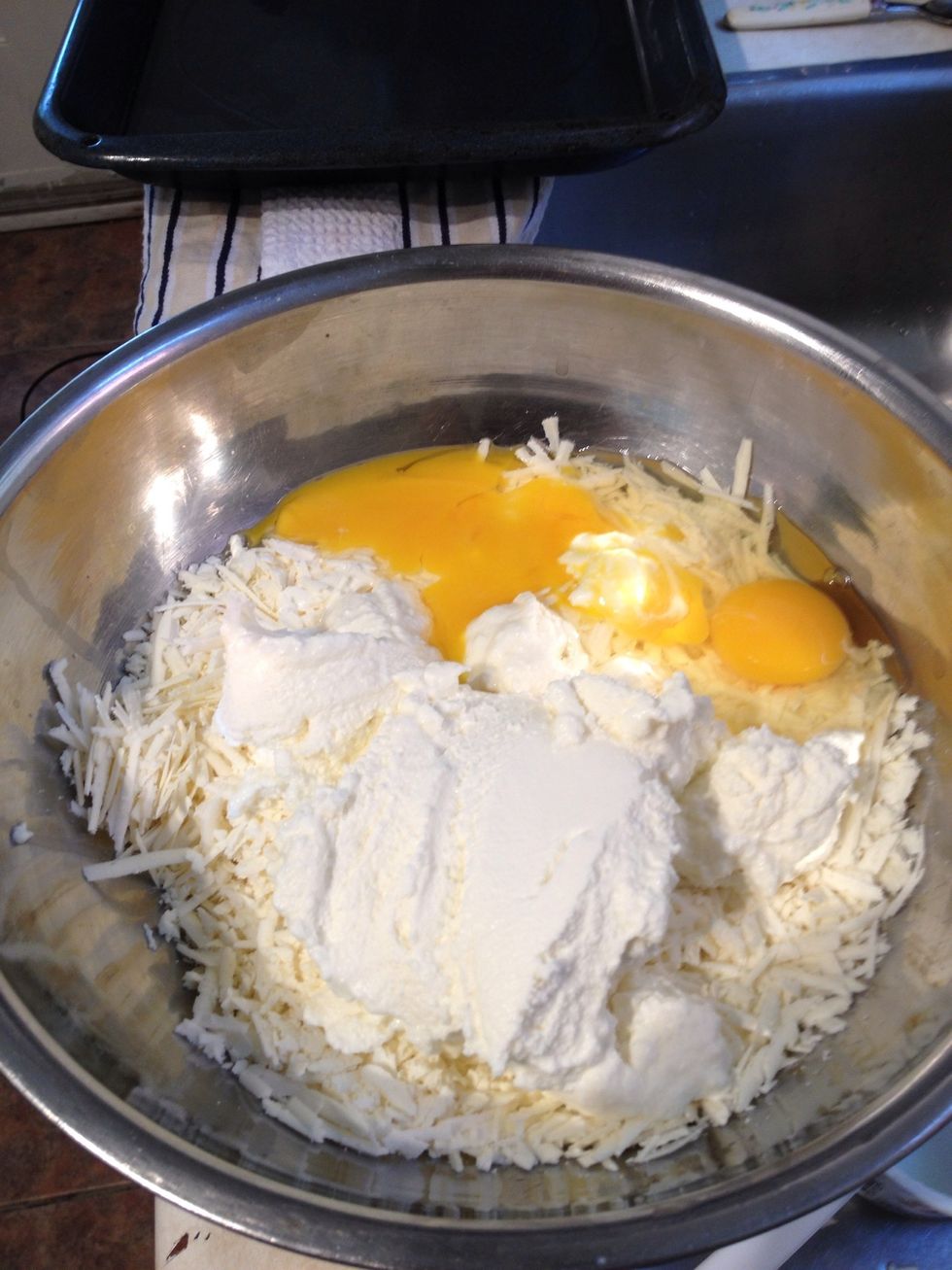 Mix in the feta, ricotta and eggs. Add a bit of pepper. The feta is so salty, no need to add more! Meanwhile, you can heat the butter to a liquid form.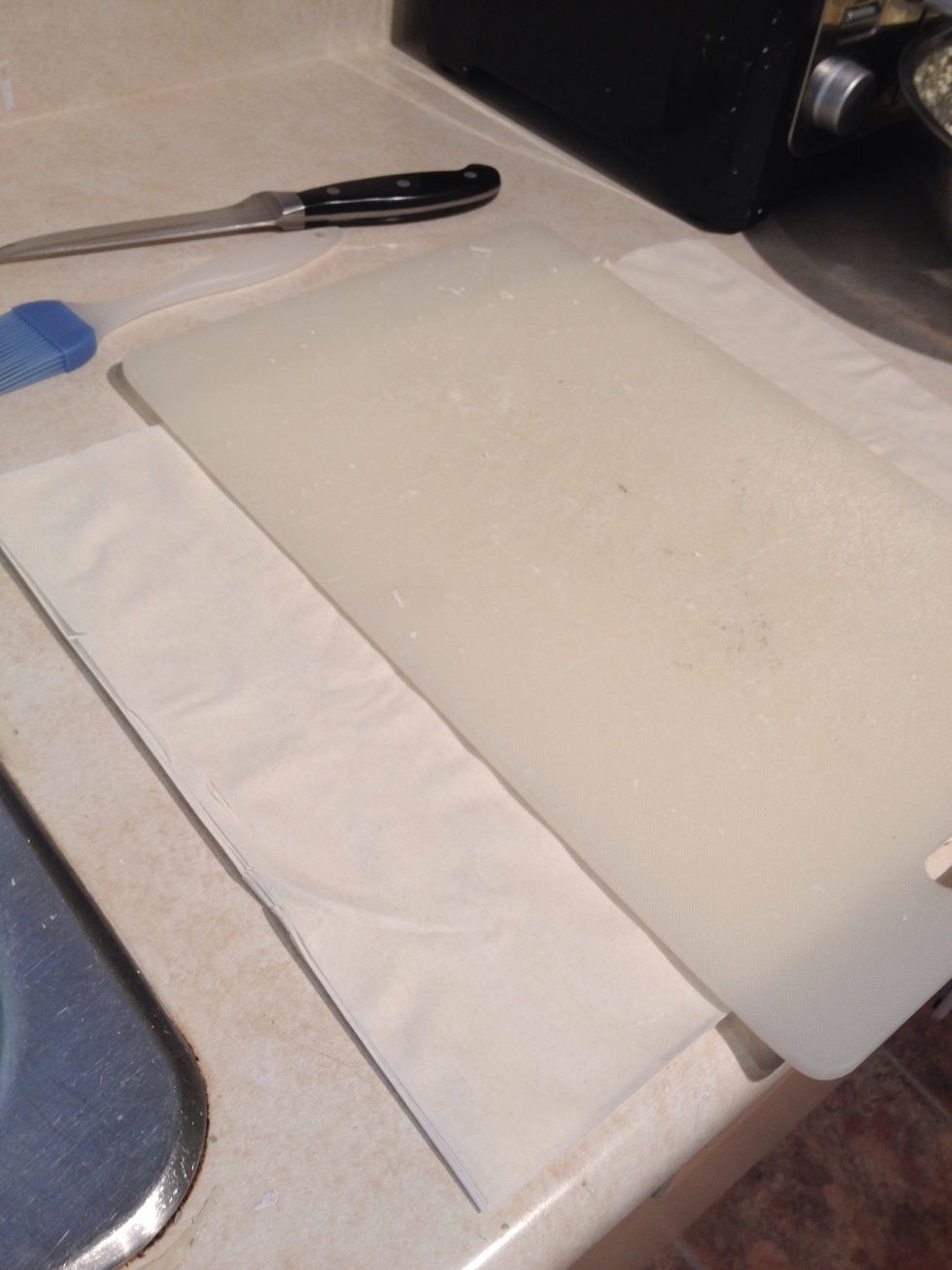 Take the phyllo dough. Spread it out. Use a cutting board as guide to cut straight. Cut depending on the size you want.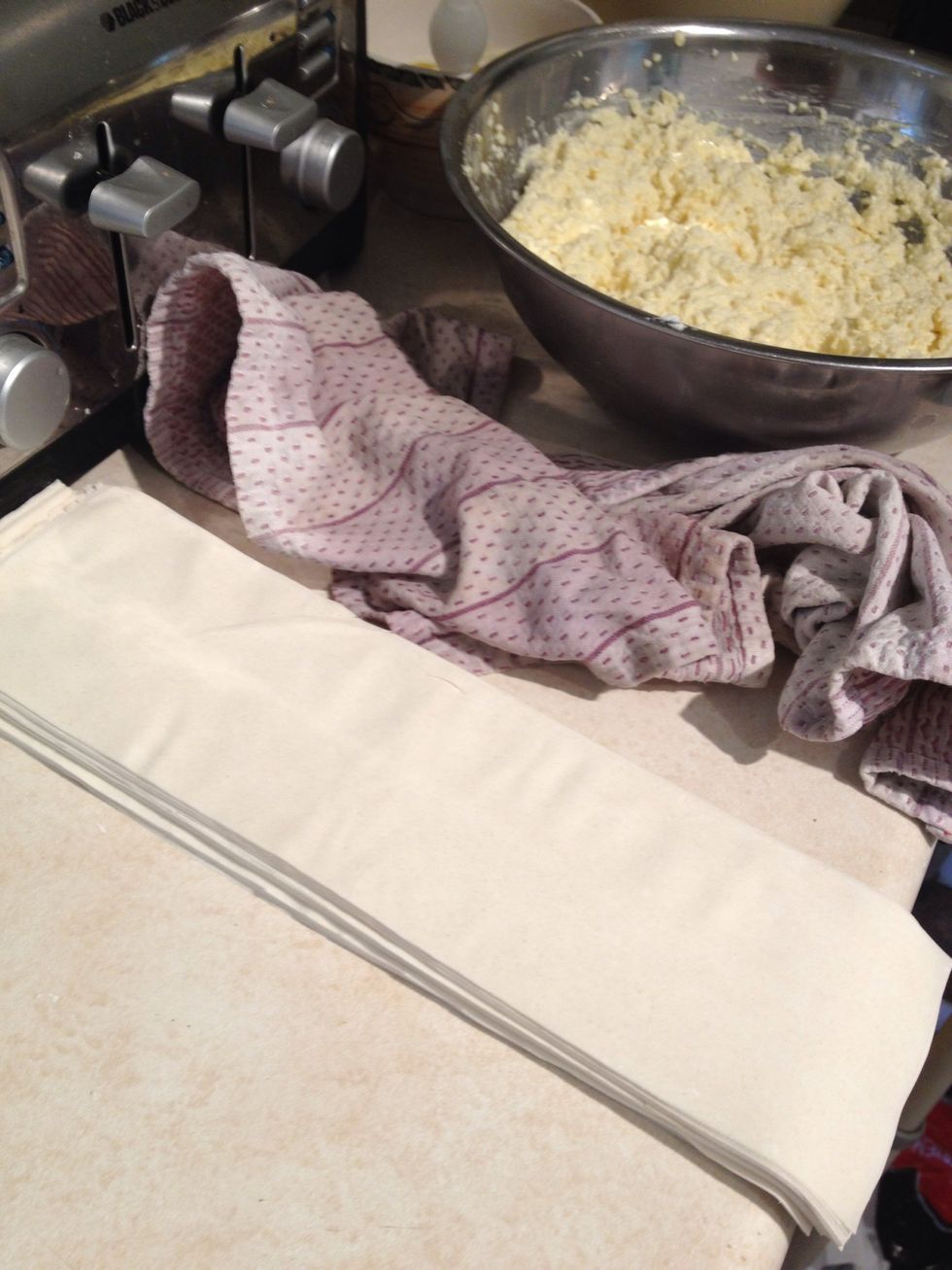 Phyllo dough dries up quickly. I cover them up with a moist rag to keep them soft.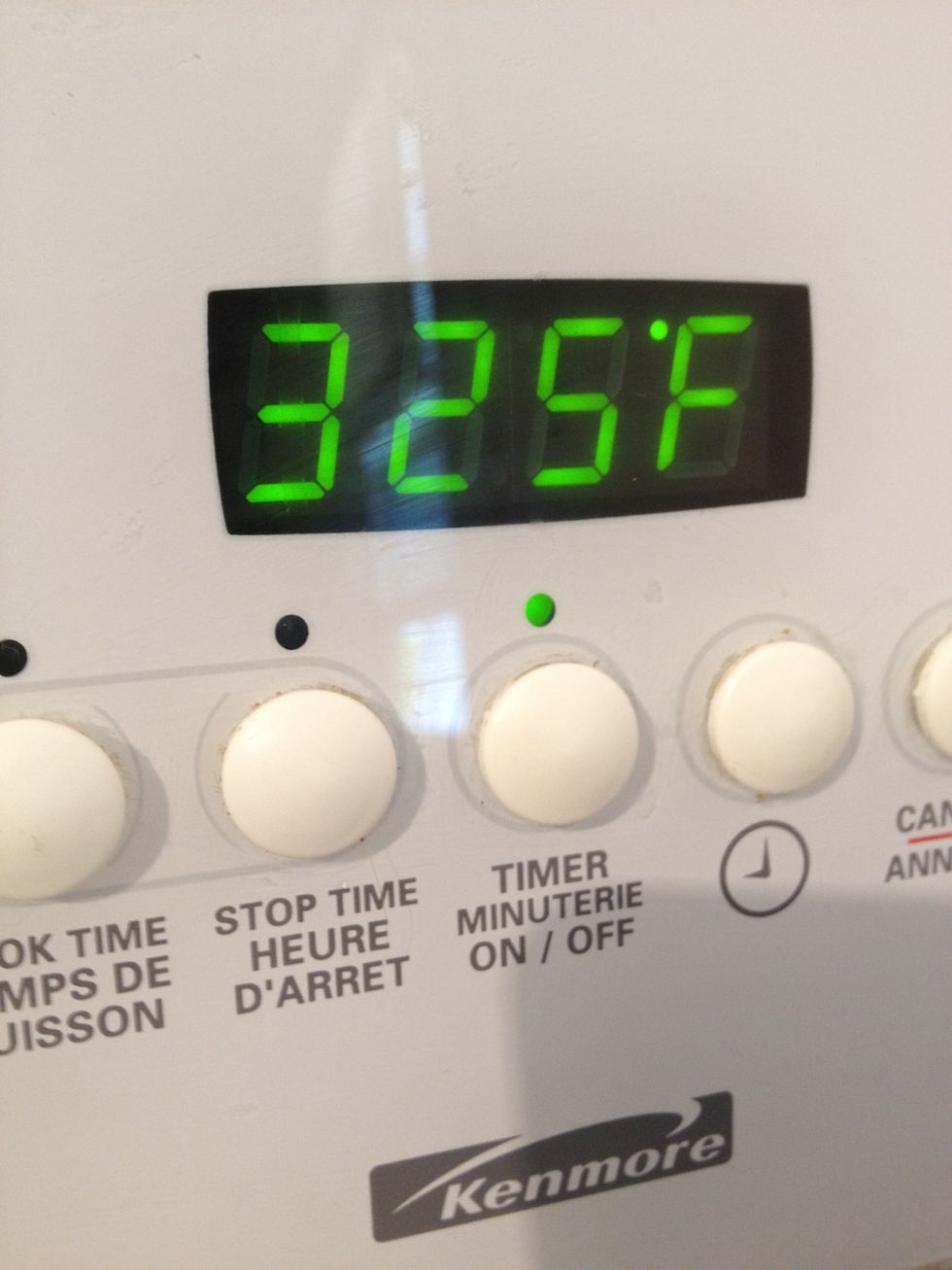 While making the tiropitas, heat oven to 325F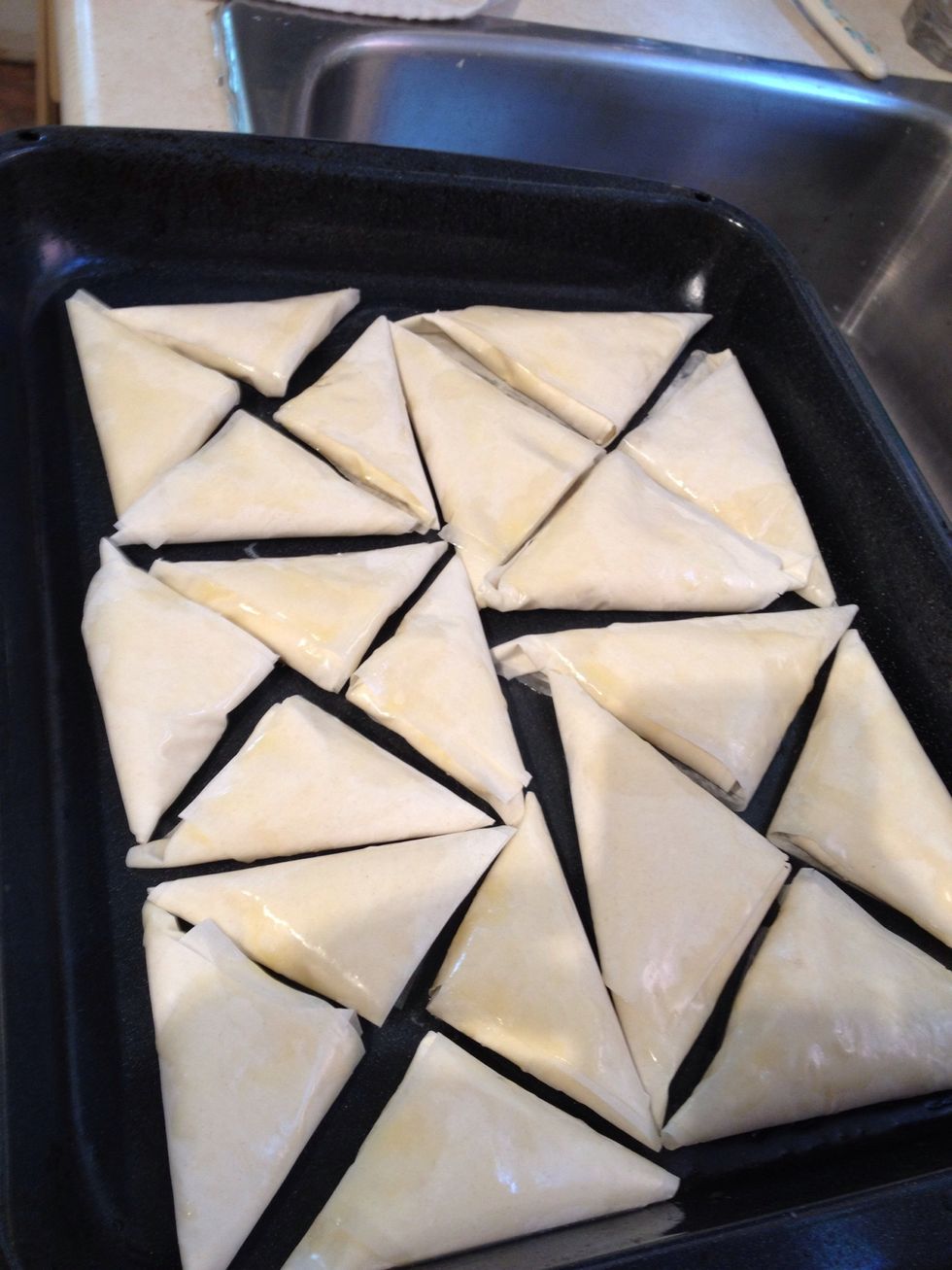 Place on a buttered tray. Also, brush butter on each side of tiropitas. Leave in oven for 20minutes. Then set to broil. But pay close attention! They can burn easily. Take out when their golden.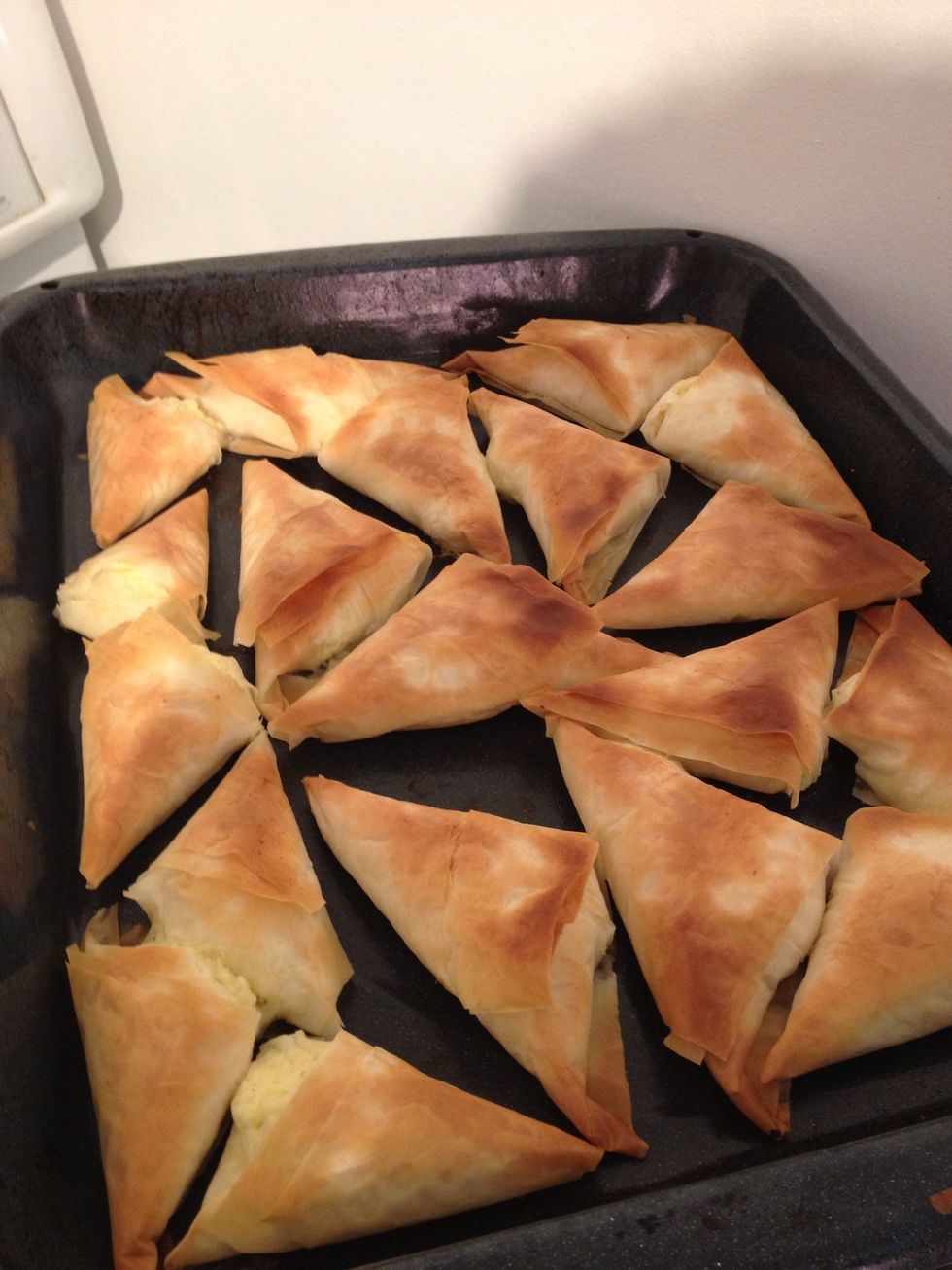 Golden and delicious! Let them cool for a couple of minutes. Meanwhile you can put the next batch in the oven!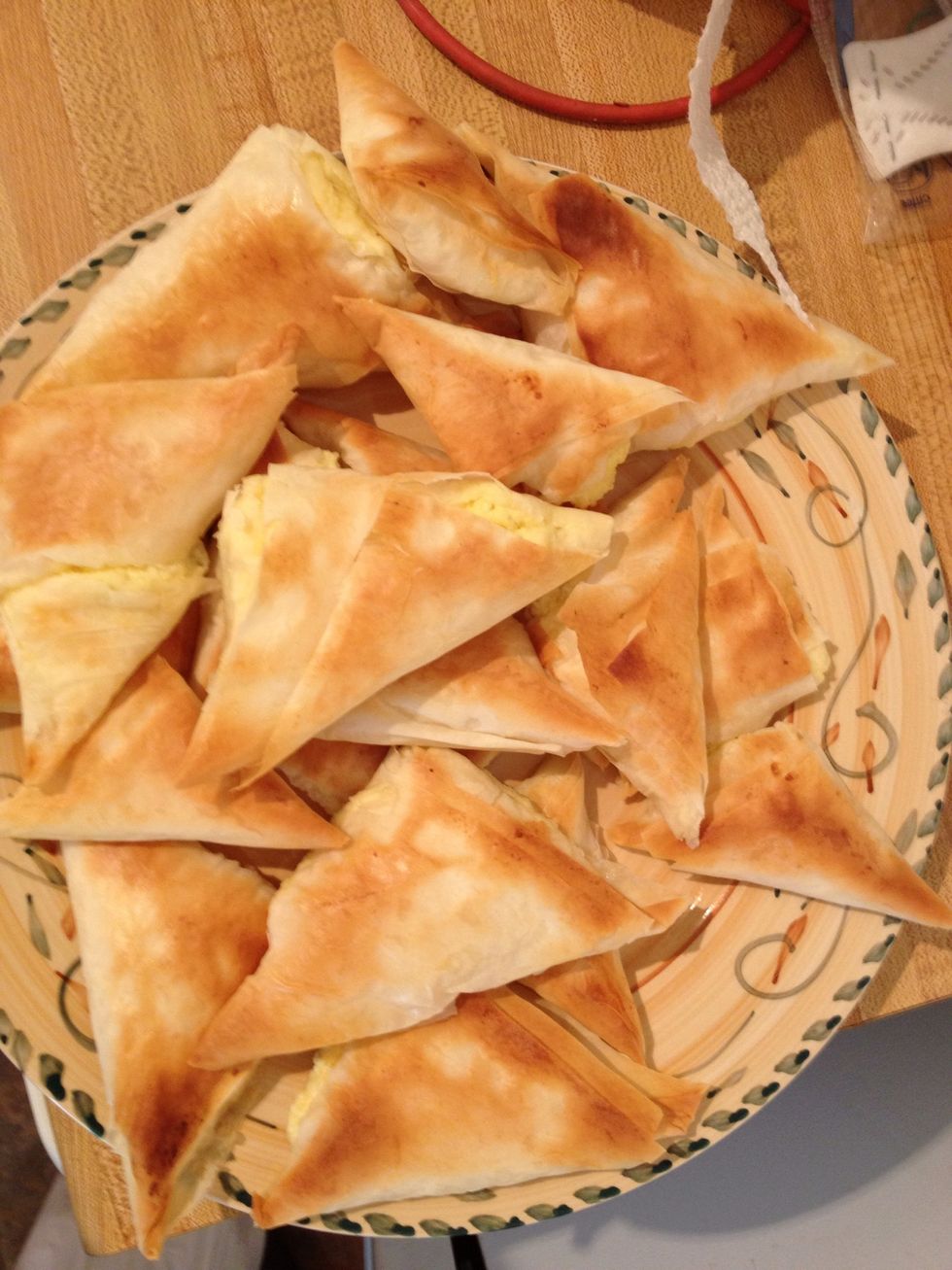 Depending on the size you make them, you can make between 40 and 65 tiropitas.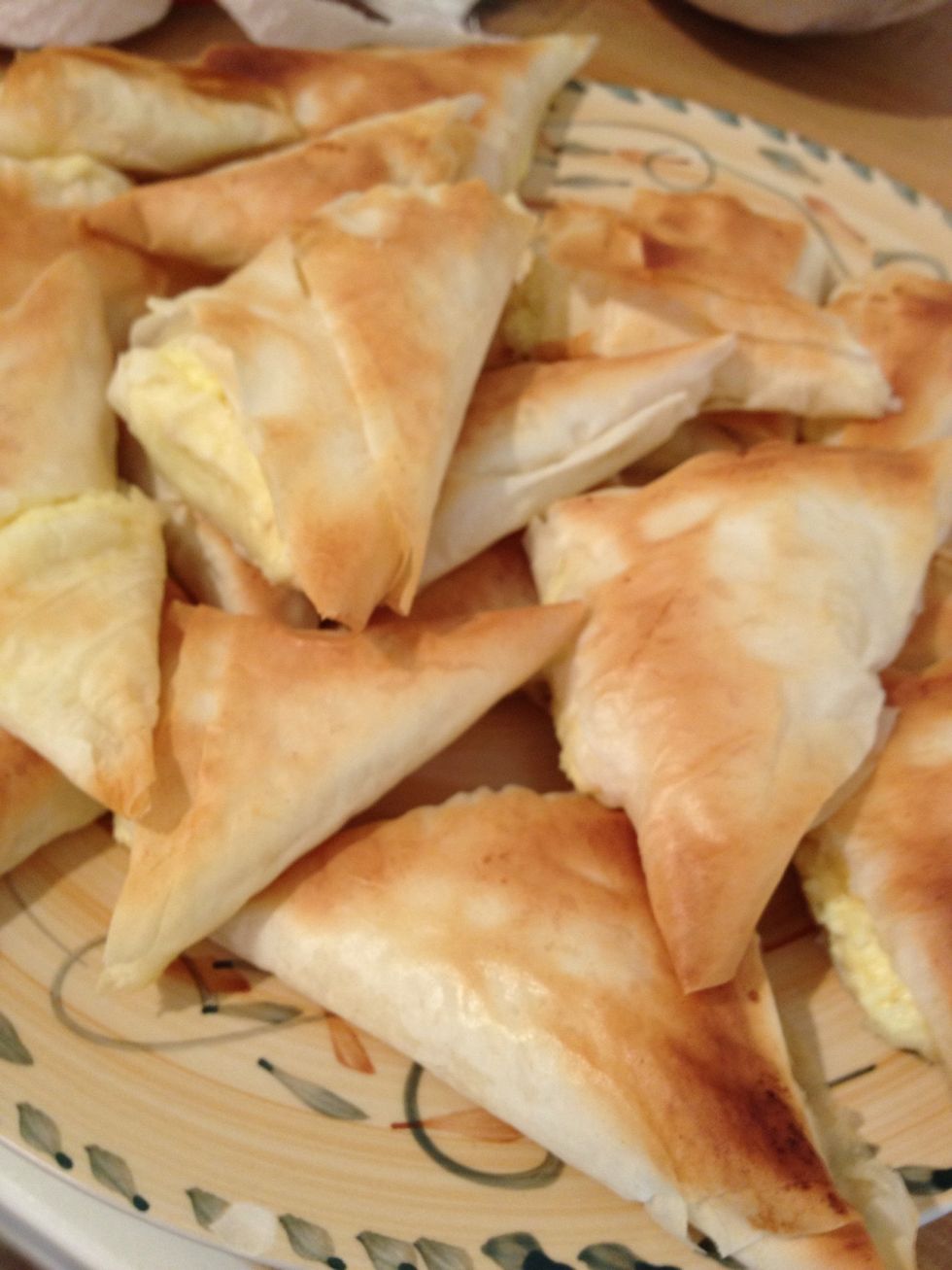 Serve and enjoy! :) you can eat them hot, cold or even freeze them for another time!
500.0g Feta cheese
475.0g Ricotta
1.0 Phyllo dough
3.0 Eggs
0.0lb Semi salted butter
Pepper