Dissolve 2 tsp sugar in 1-1/2 c brewed espresso. Set aside
In a heatproof bowl beat yolks until fluffy and add sugar and wine. Place over simmering water and whisk until small bubbles form and thickened. Do not boil. Remove from heat and cool a bit.
Mash mascarpone until creamy. Add the zabaglione (yolky sugar wine pudding you just made) Mix really well. Whip the cream and fold into this and get your assembly ready!
In 9 x 13 x 3 or individual containers put half your ladyfingers you have lightly dipped in espresso. Follow with spreading half the creamy heaven over them. Then remaining dipped ladyfingers.
Spread the last of the creamy mix and sprinkle the cocoa over the top. I like to shave bittersweet chocolate on top of that. Refrigerate at least an hour.
Freezes very well and can thaw in fridge, my hubby likes it partially frozen, like. Senifreddo. Looks so pretty in cocktail glasses.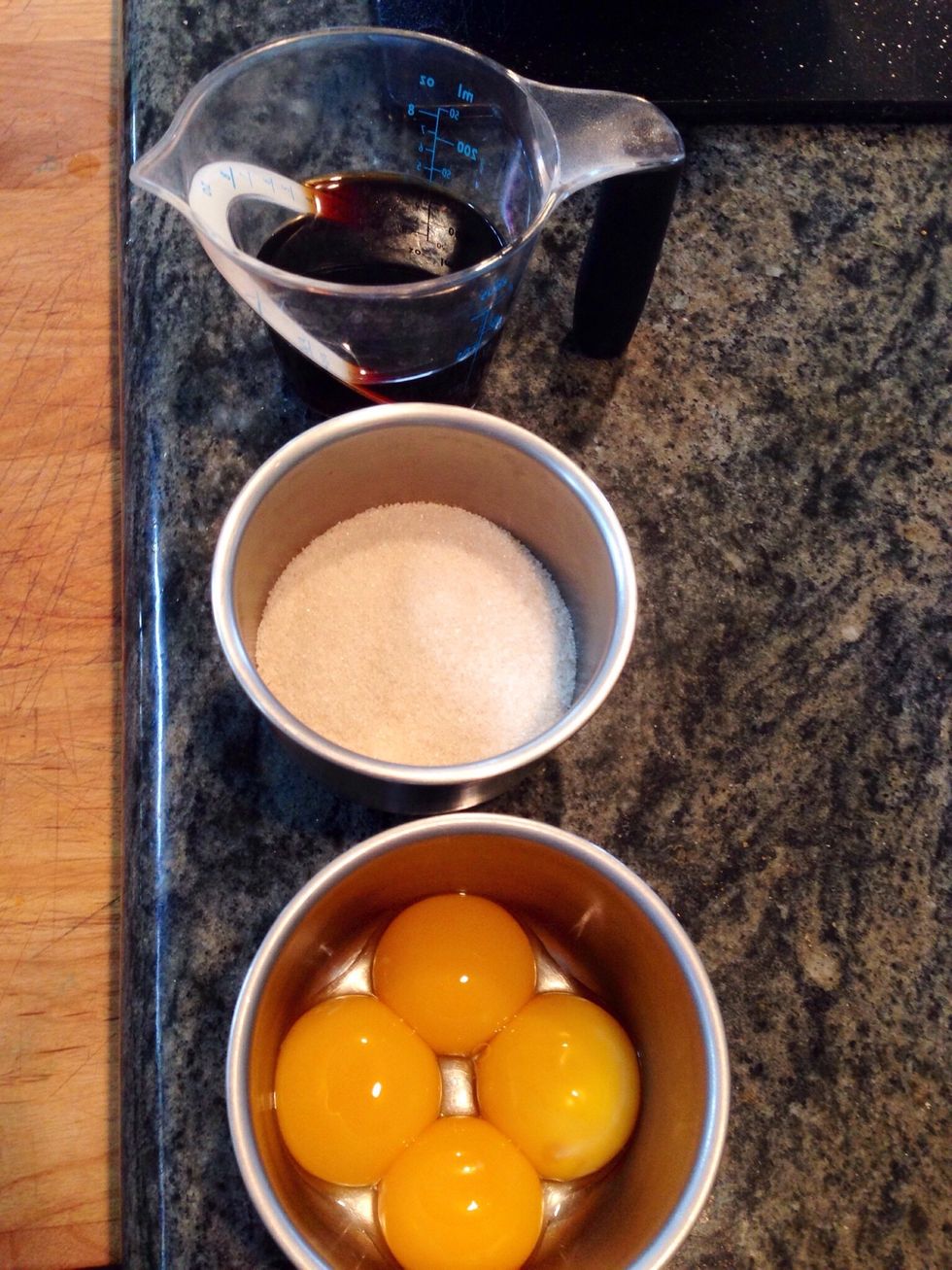 The "zabaglione players"
Remember once you add sugar to yolks they start to "cook" so no dallying from here!
Work that whisk. Not fast, but stick around. You want it smooth. Bowl not touching the simmering water below. Patience.
Is it done yet?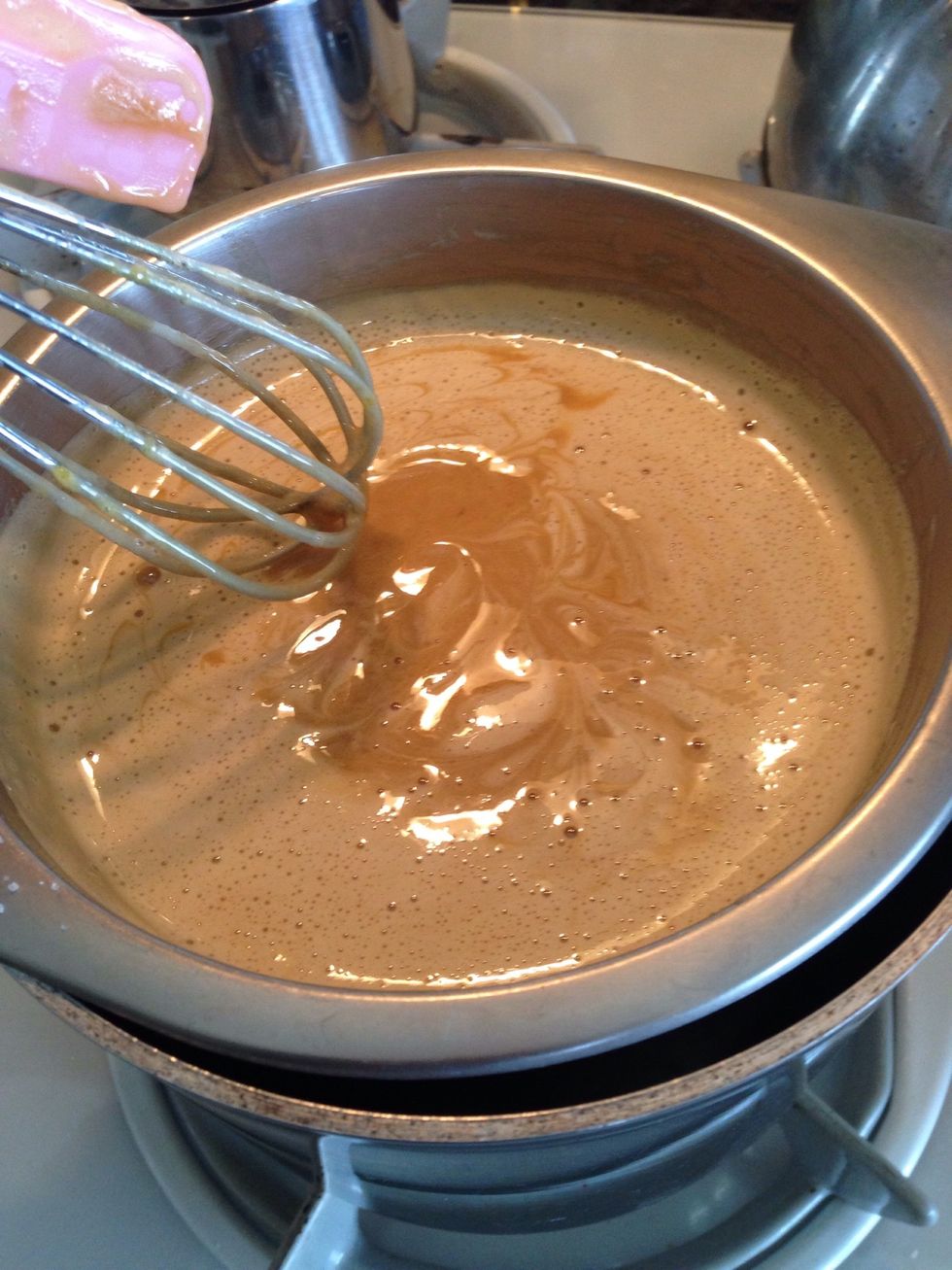 Agh, nice 👀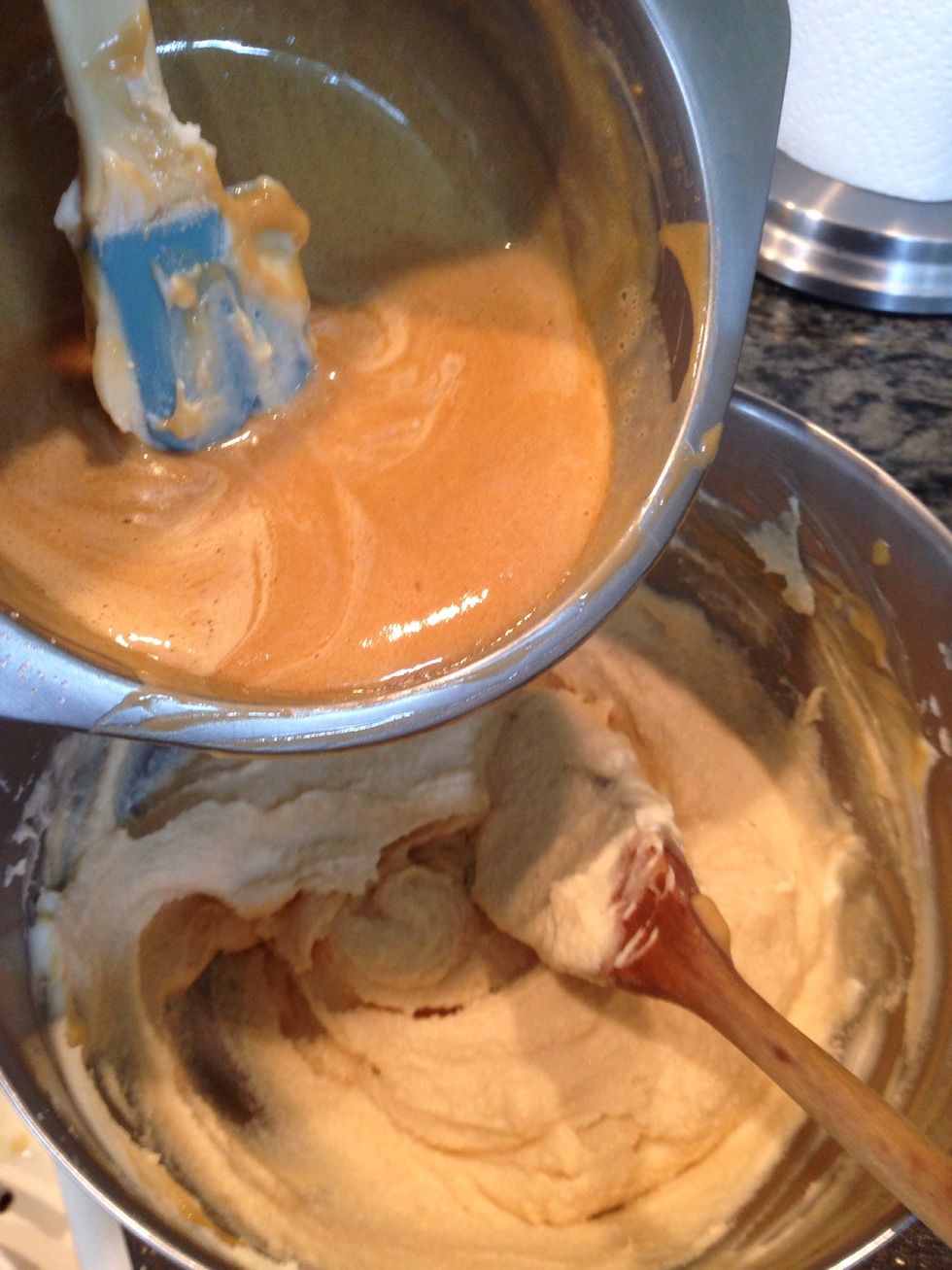 Adding and stirring into the mascarpone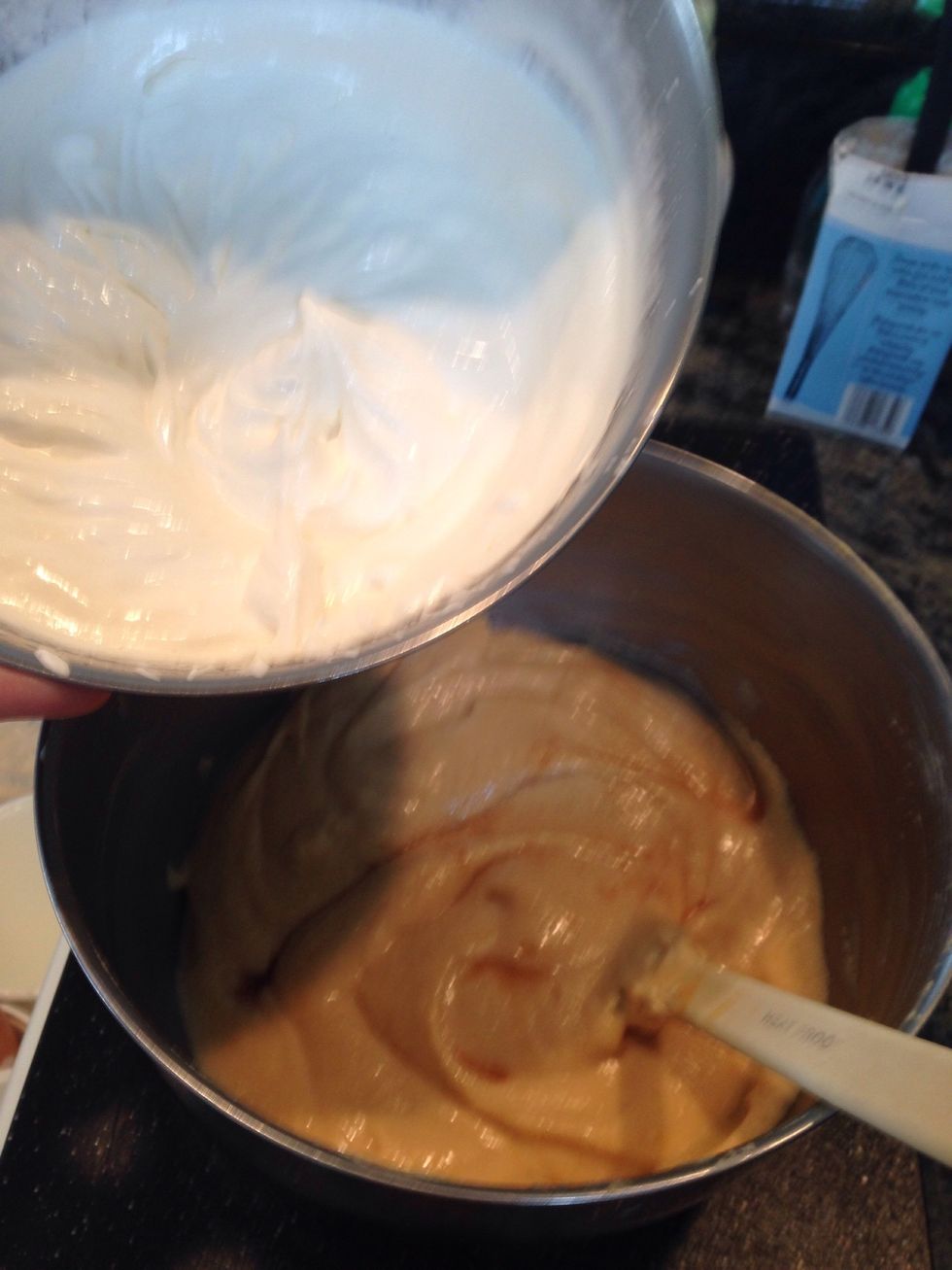 Gently fold the whipped cream into that deliciousness. You can lick the bowl. 😜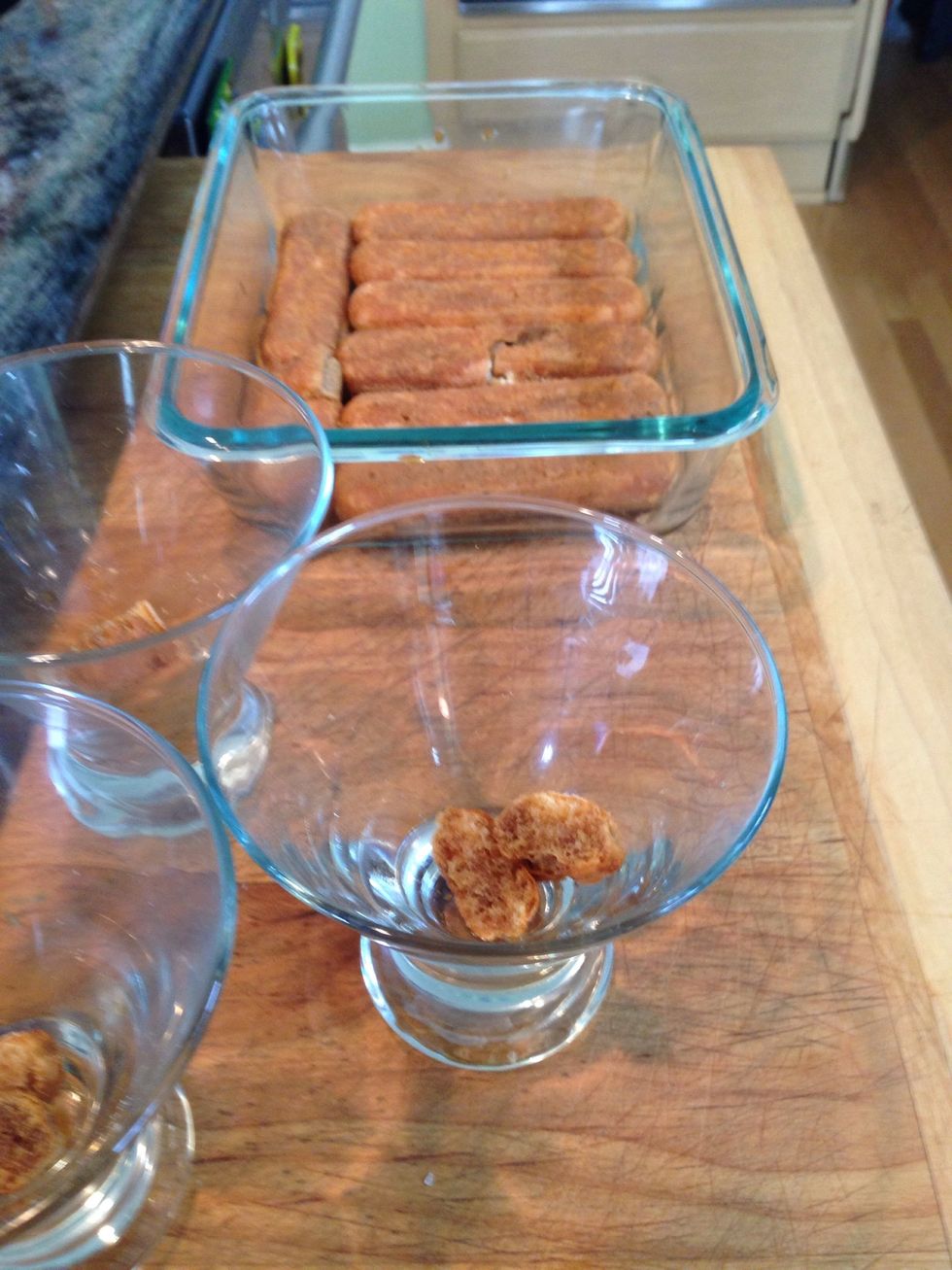 I did a small set for evening guests and the larger to freeze for future delight. I like to mix things up.
I find it easier for me to place the second half ladyfingers and then baste with espresso. Whatever is your thing.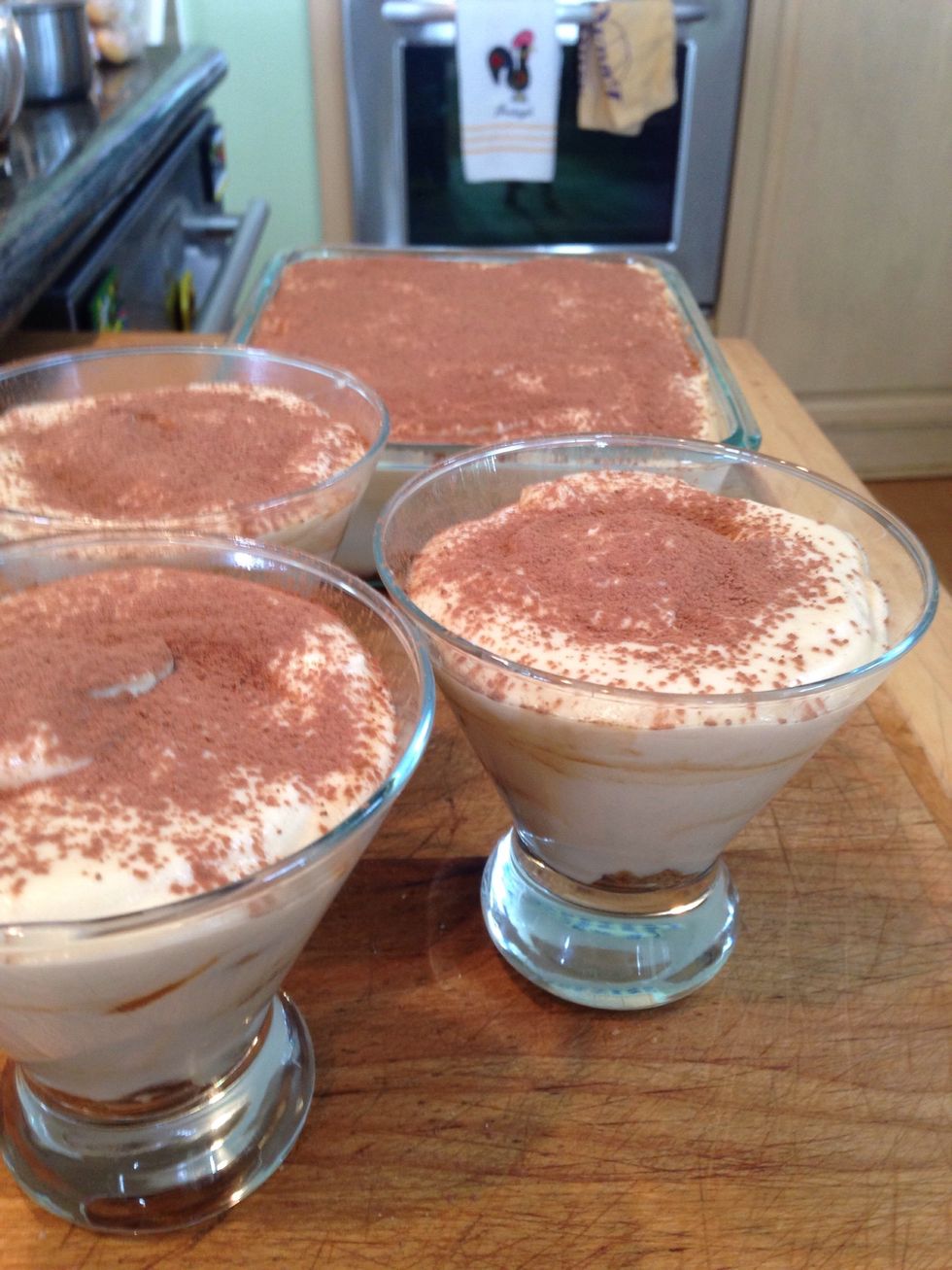 You could stop here but I like to put a little extra yumminess on top, shaved bittersweet follows.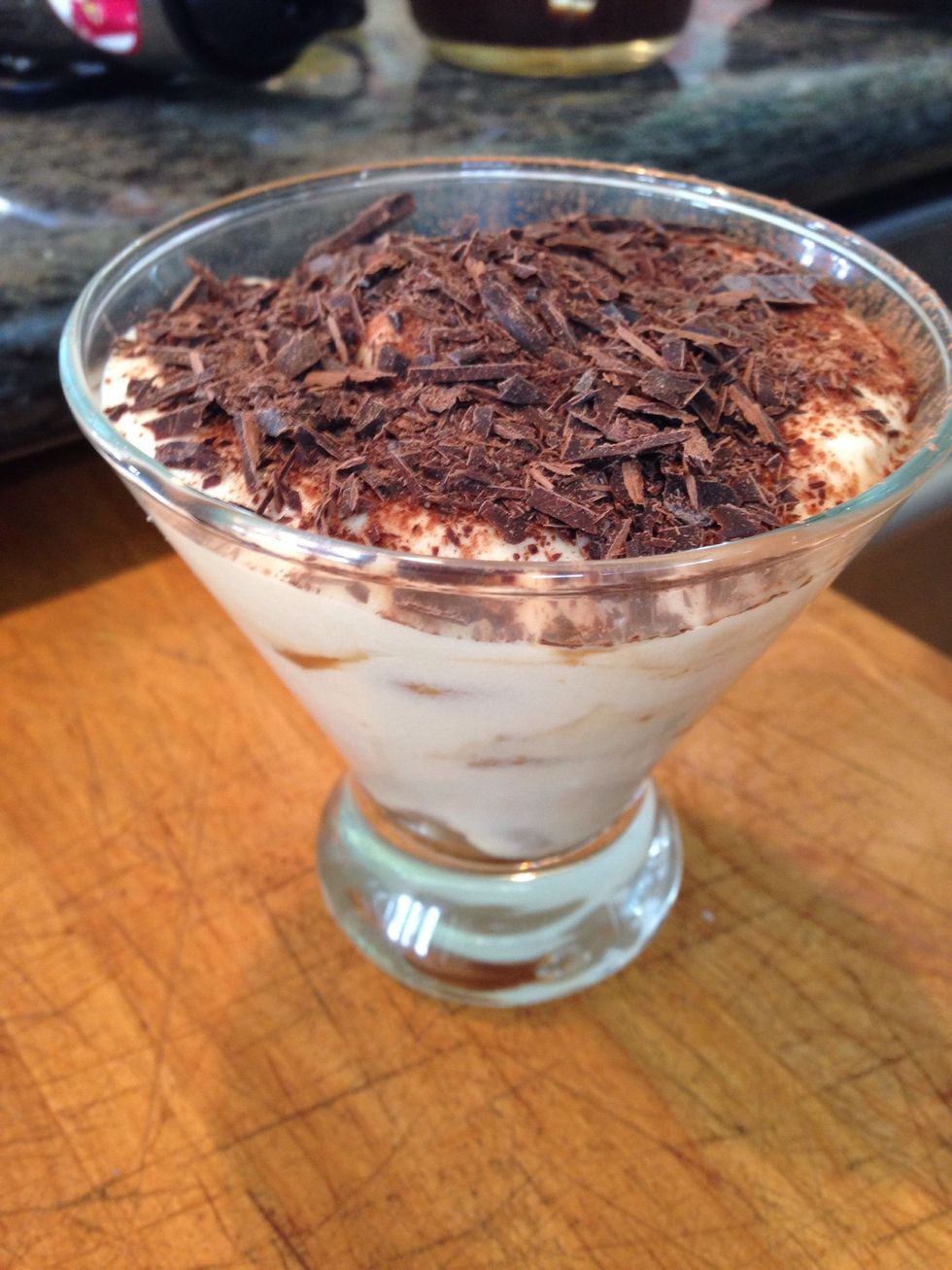 There you have it. Hope you enjoy.
1/2c Espresso
2.0tsp Sugar
4.0 Egg yolks
1/2c Marsala or Madeira wine
1/2c Sugar
1.0lb Mascarpone
1.0c Heavy whipping cream
10.0oz Ladyfingers
2.0Tbsp Bitter cocoa