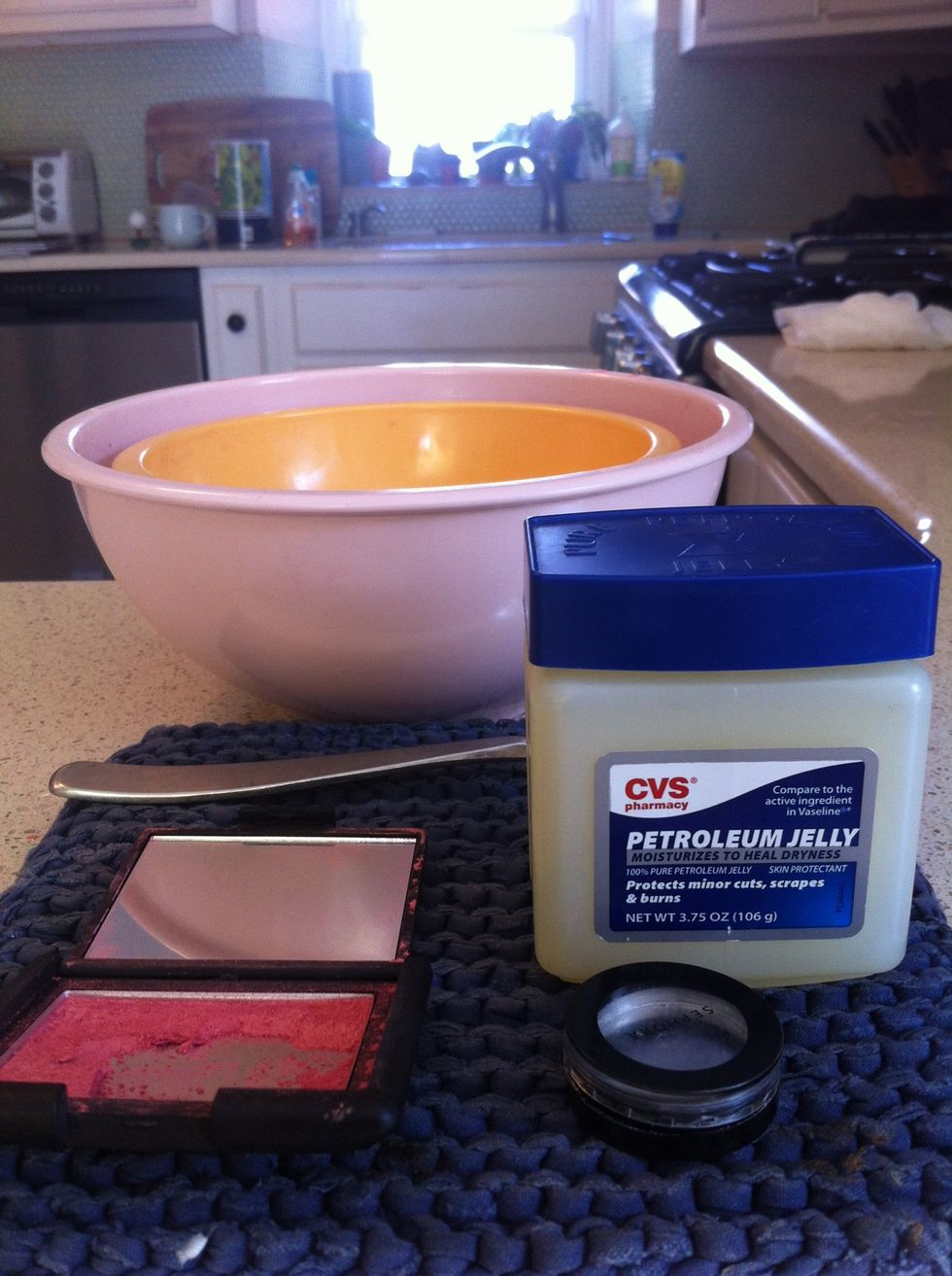 Gather all of your supplies. You will also need hot water but I couldn't fit it in the picture.
Take a good amount of vaseline and put it in the small bowl.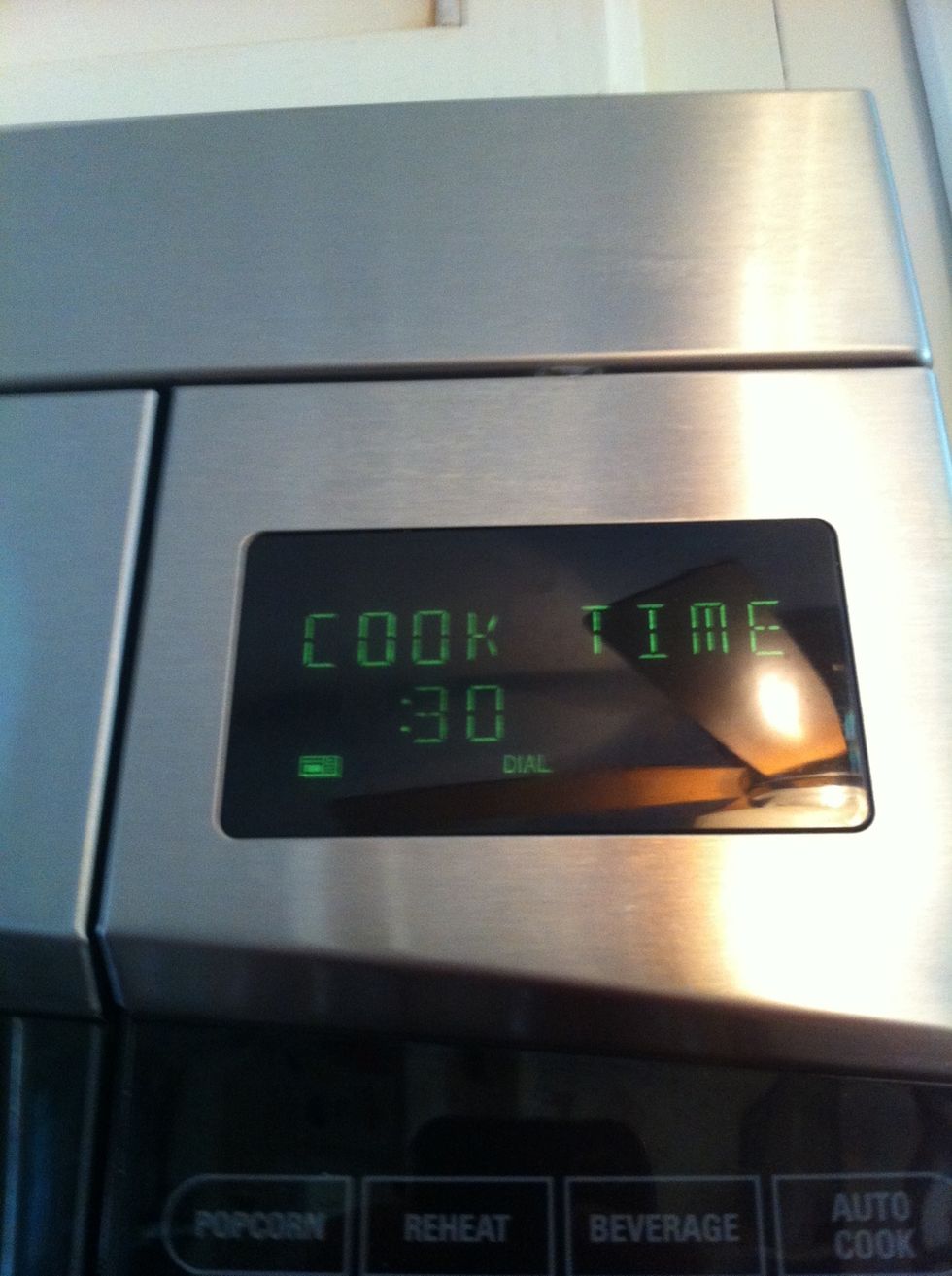 Put the small bowl in the microwave for 30 seconds or more. While that is going take the big bowl and fill it with very hot water.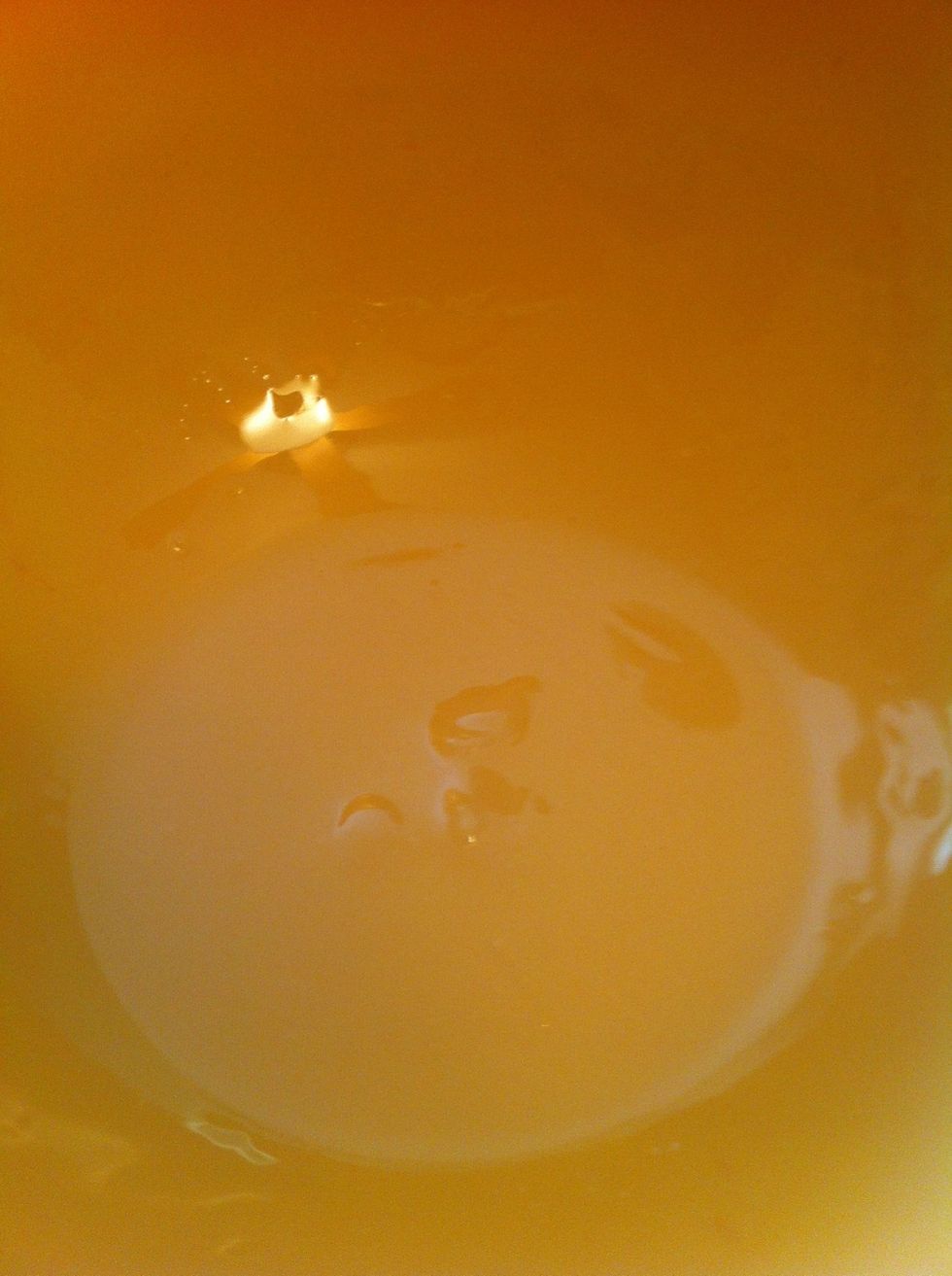 When you take the small bowl it might have some chunks of vaseline so put the small bowl in the big bowl while it is hot. Now stir it up till it is liquid.
Now add your blush or lipstick. The more lipstick or blush the more pigmented it is. Now stir it again.
Put your mixture in your container and clean it up so it looks nice. Now put the cap on and put it in the freezer for 2-4 hours. Take it out and your done!
Vaseline
2 microwaveable bowls. One should fit in the othe
spoon
A container to put the lip balm in.
Hot water
Lipstick or blush
Oven mit