Gather your supplies.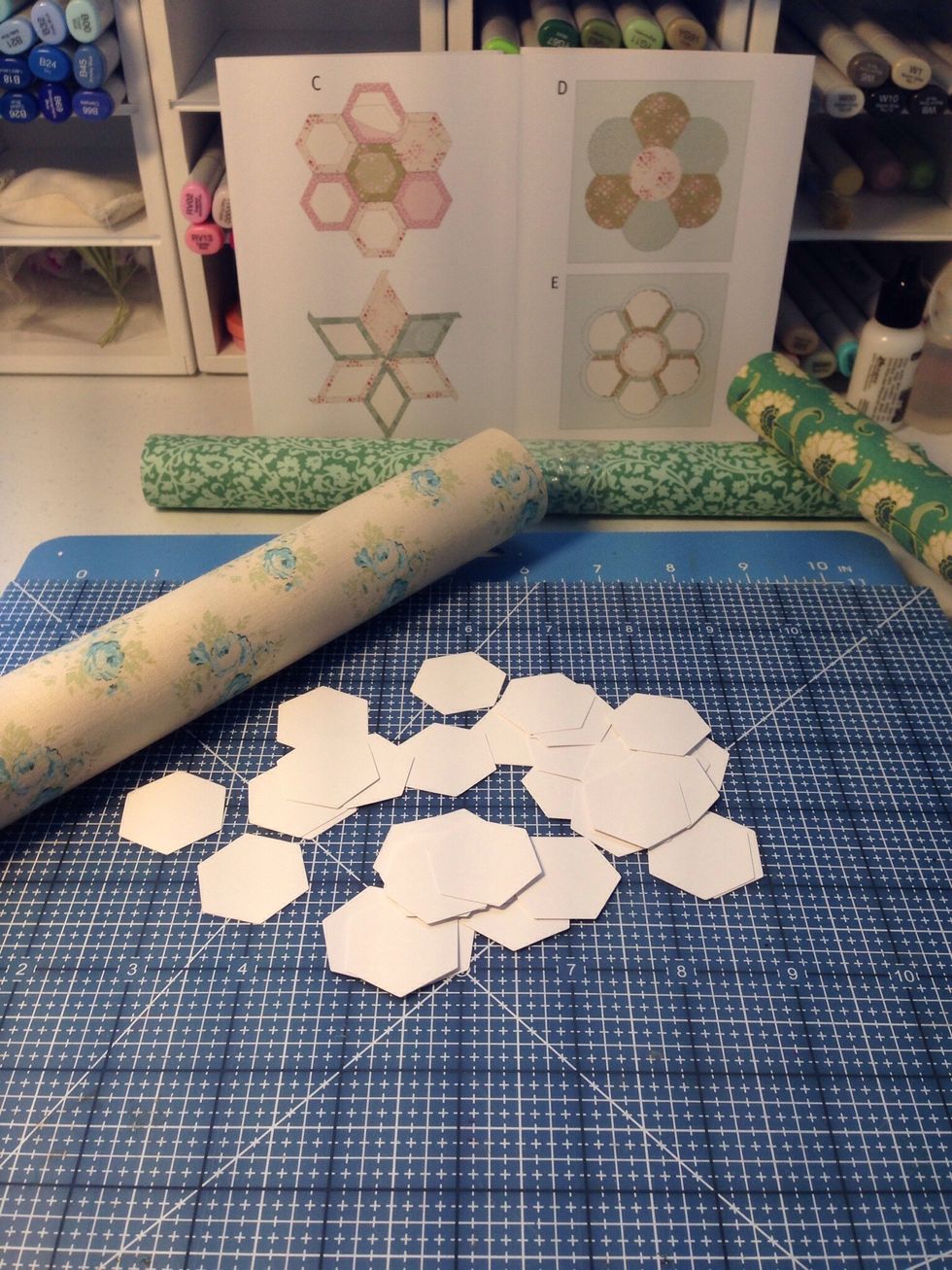 I decided to use all three rolls of the self adhesive fabric sheets.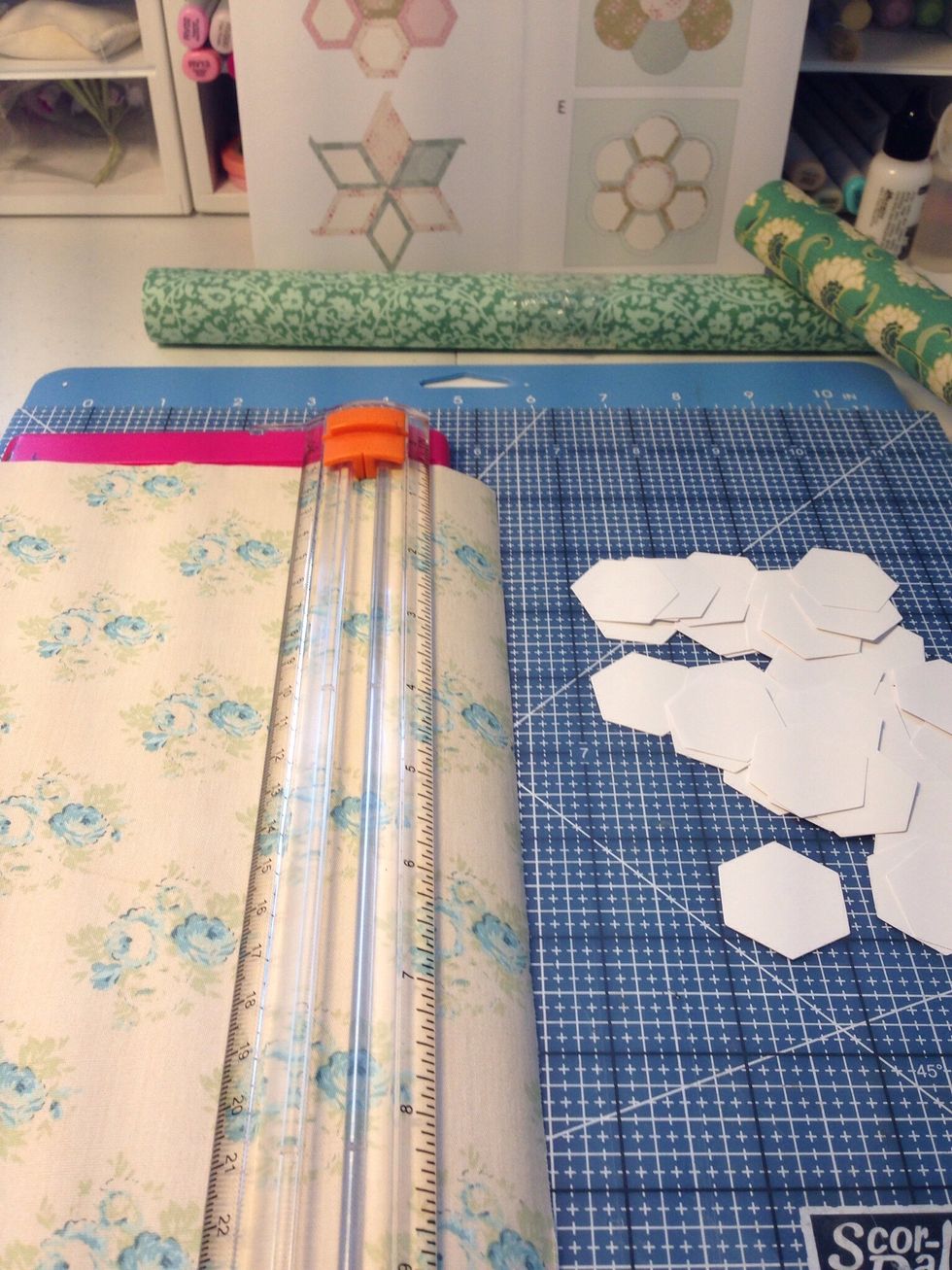 Trim self adhesive fabric sheets.
Cut each strip to 1 1/4 inches.
Now you have three strips to start your flowers.
Place the hexagon pieces about a 1/2 inch apart.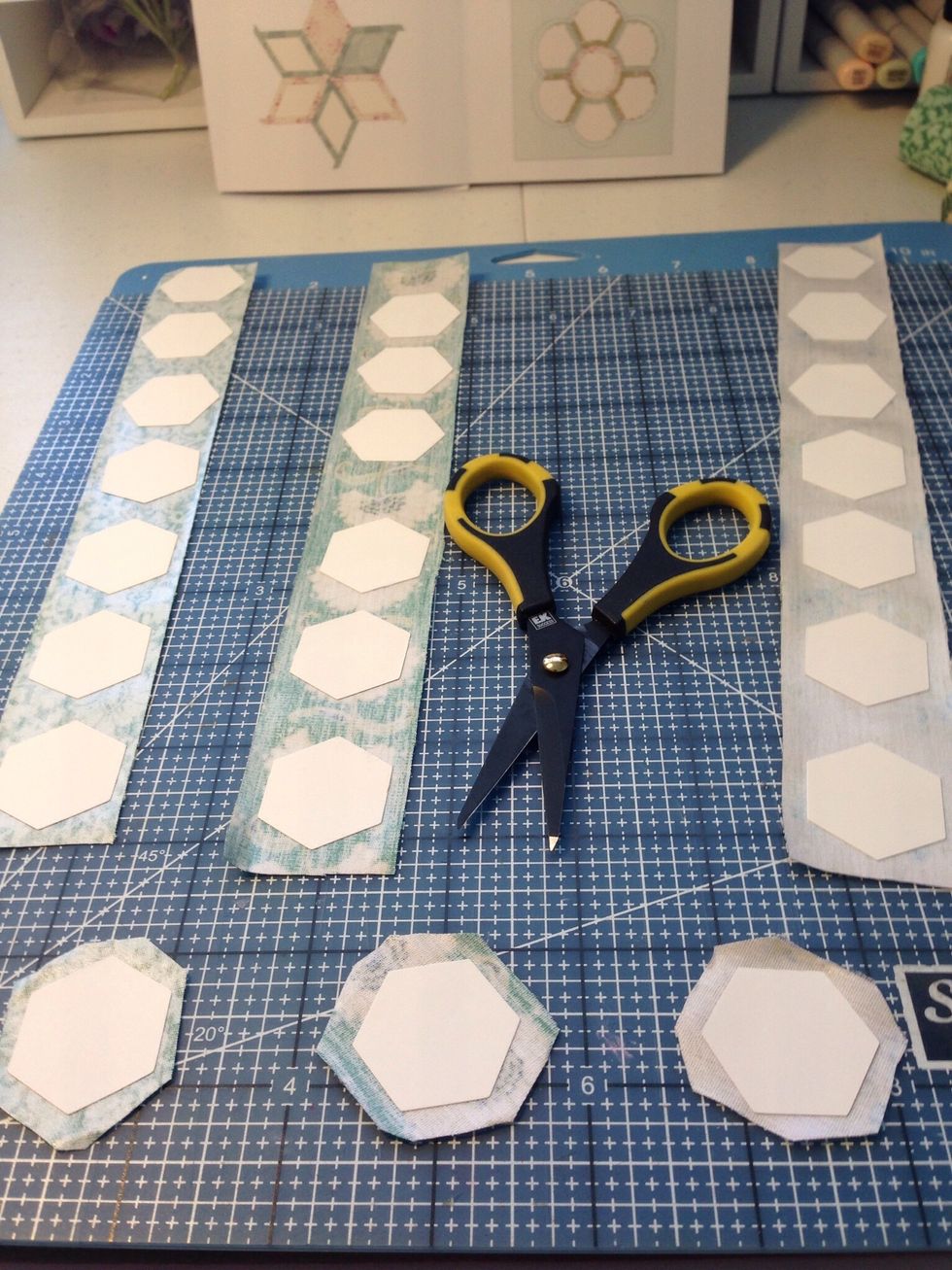 Use non-stick scissors.
Cut each piece with a 1/4 inch border. Fold over the self adhesive fabric. Make sure to fold over one side at a time.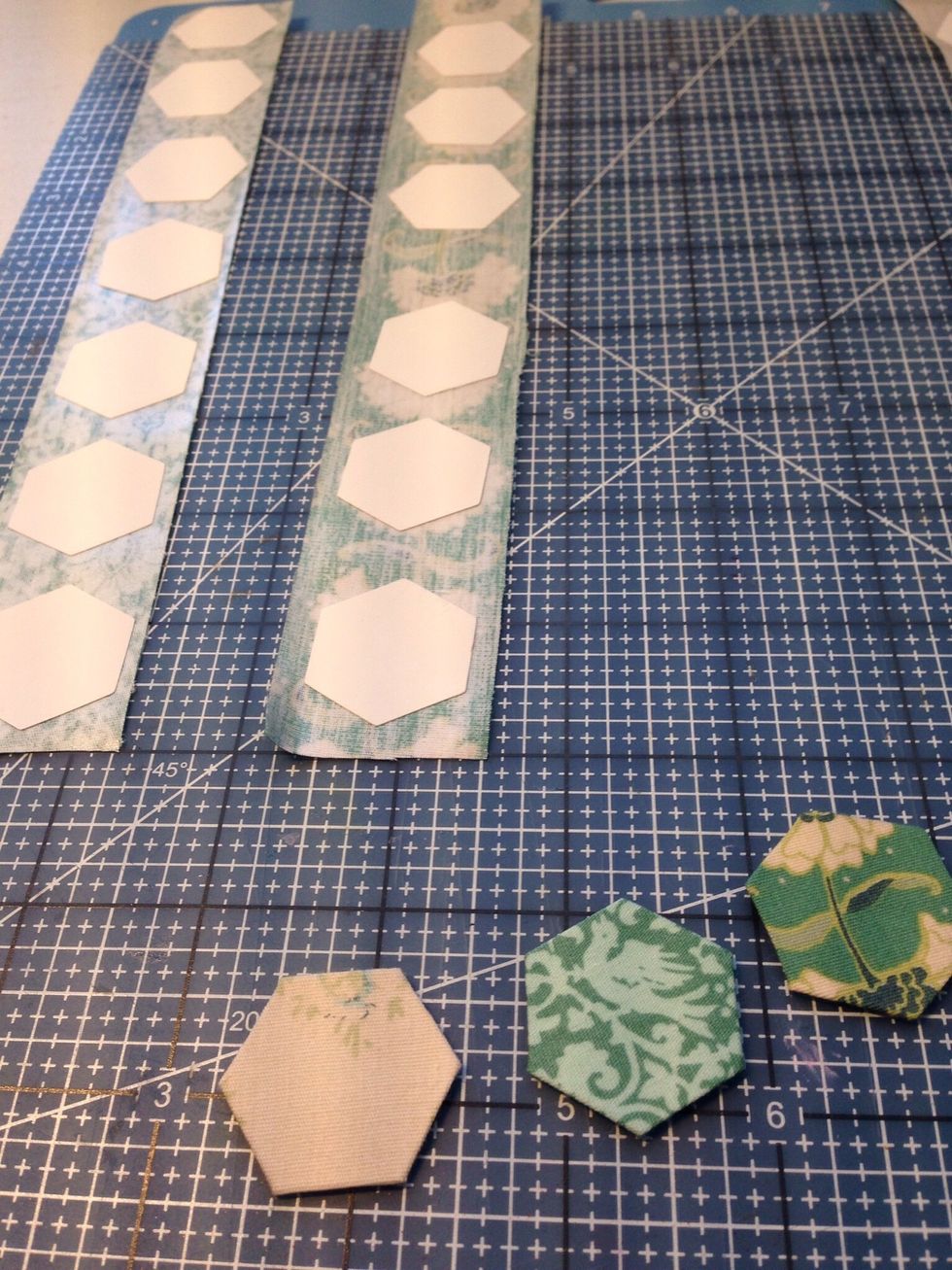 Now cut out the remaining two strips of hexagon pieces.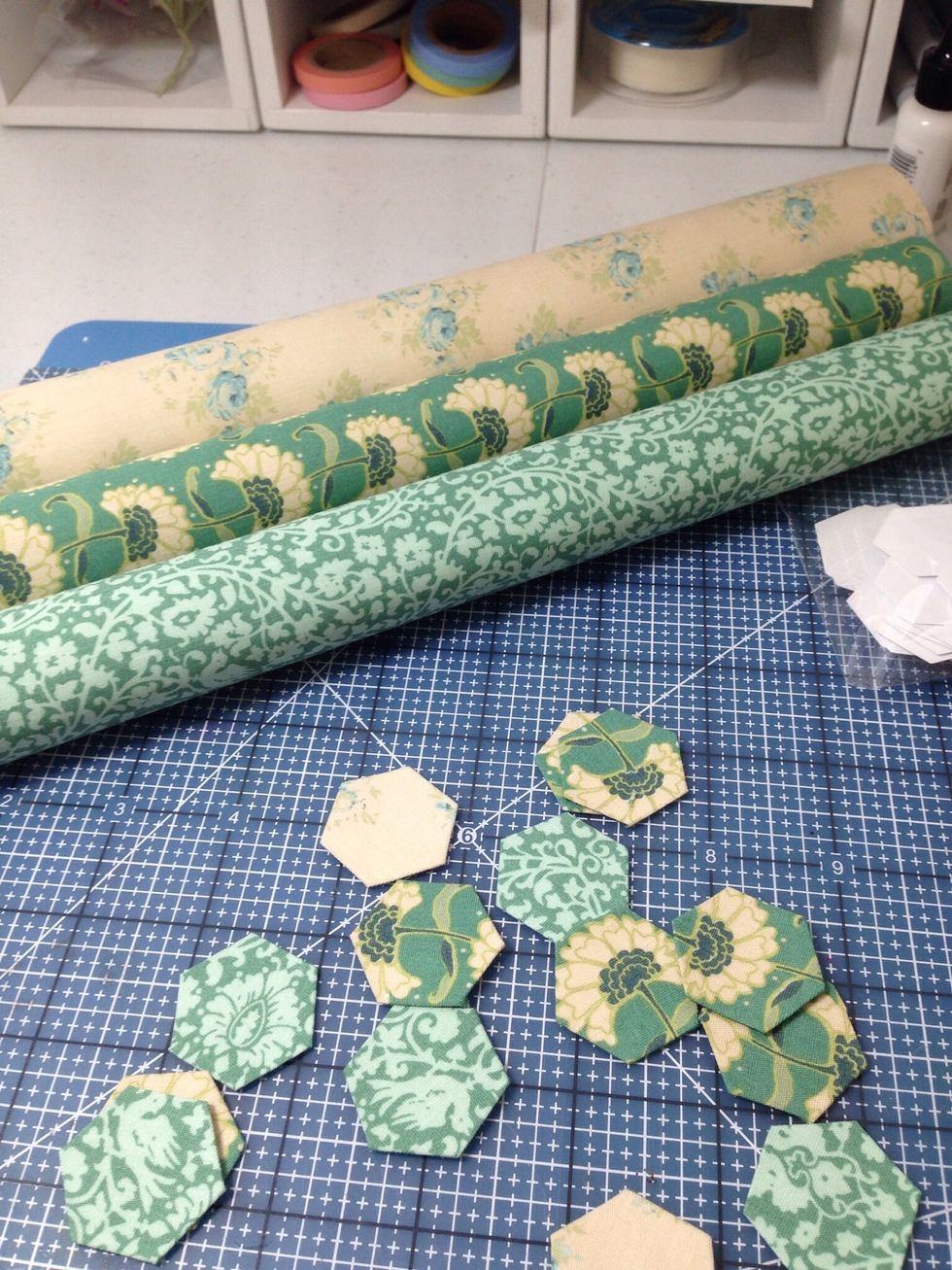 You are left with pretty hexagon pieces made with the Tilda Spring Lake Self Adhesive Fabric Sheets.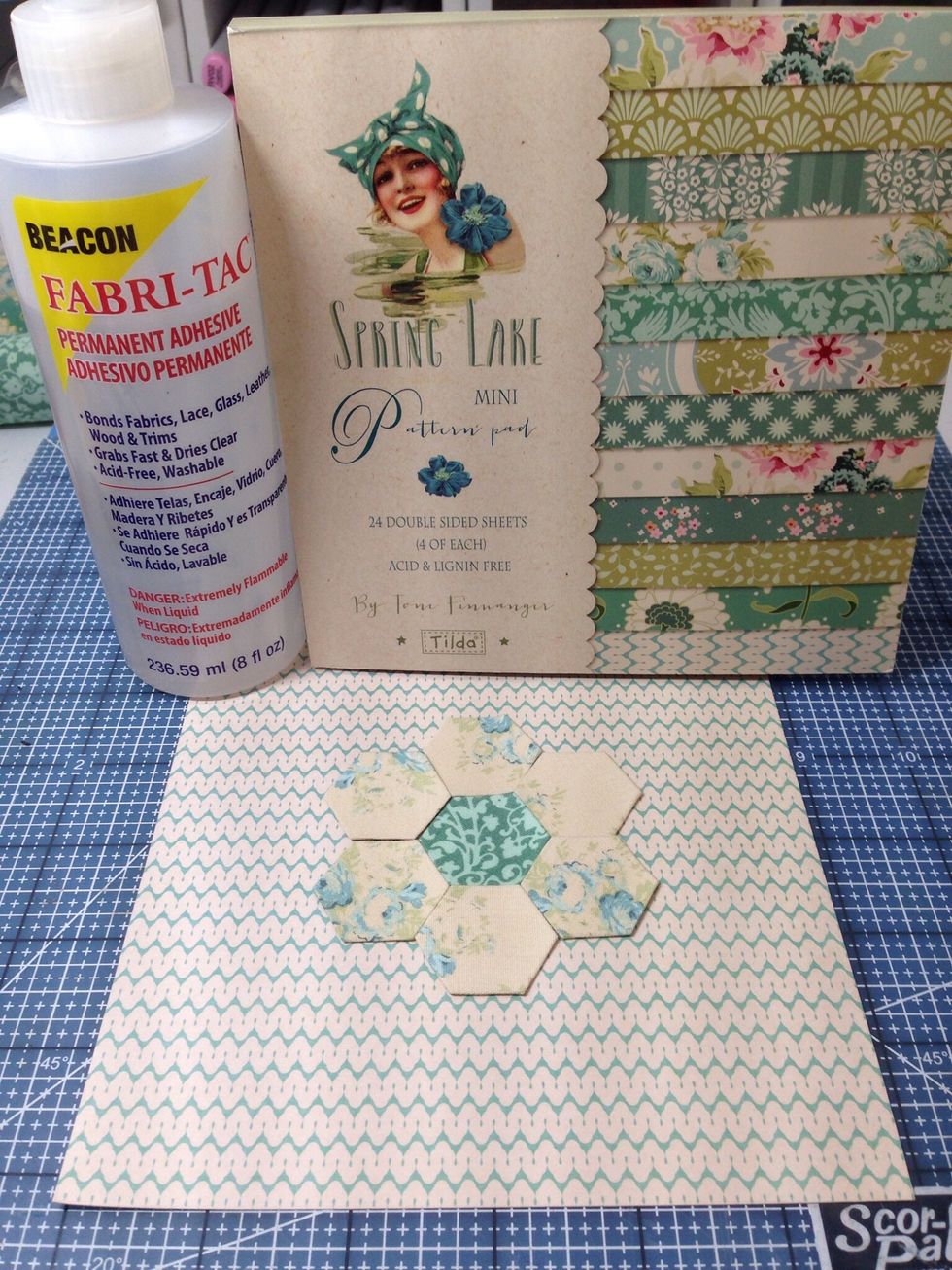 Arrange the hexagons according to the instructions from the box to make a flower.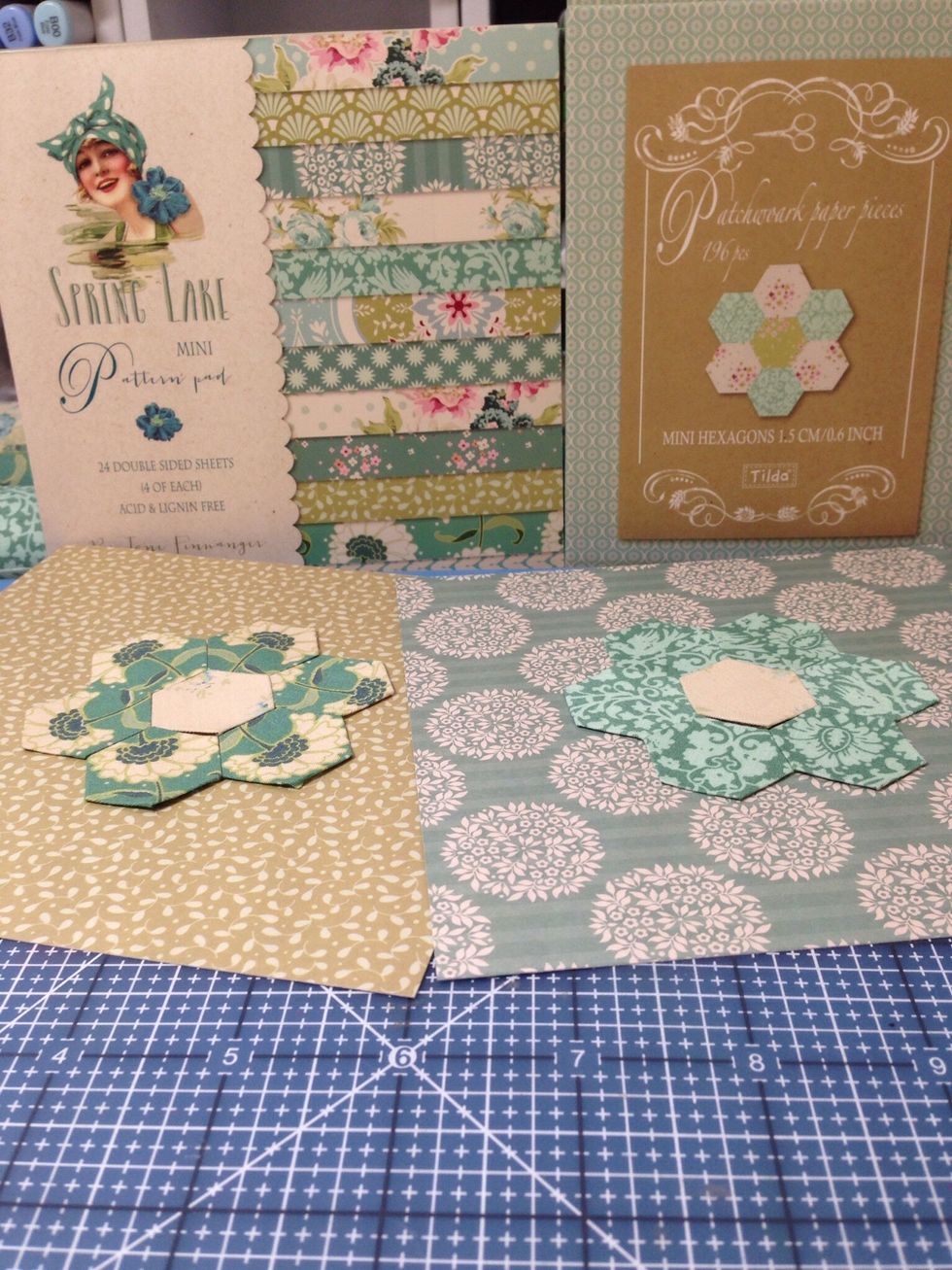 Then glue your flowers to one of Tilda Spring Lake's beautiful coordinating papers. You could also use any self adhesive fabric sheets and punched out pieces. I'll be making cards with these flowers.
Scissors
Fabric Glue
Paper Trimmer