How to make tiered pond in your backyard 👍
A "budget" version of a tiered pond for keeping goldfish and plants
50
This was my first set up that i "cracked a wobbly" at when a bacterial infection spread in my comet tank :( i have another guide that shows how i fixed them up :)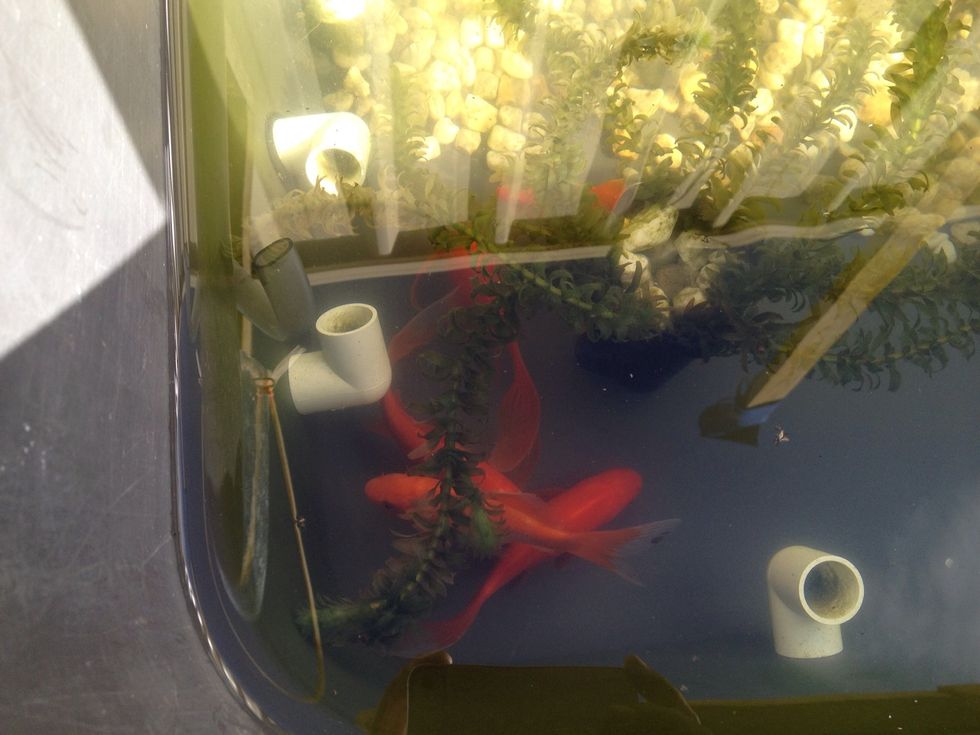 Here are the Sarana's recovering in the hatchery/breeding tank. This tank has a solar pump and is NOT connected to the others and safe from harmful bacterial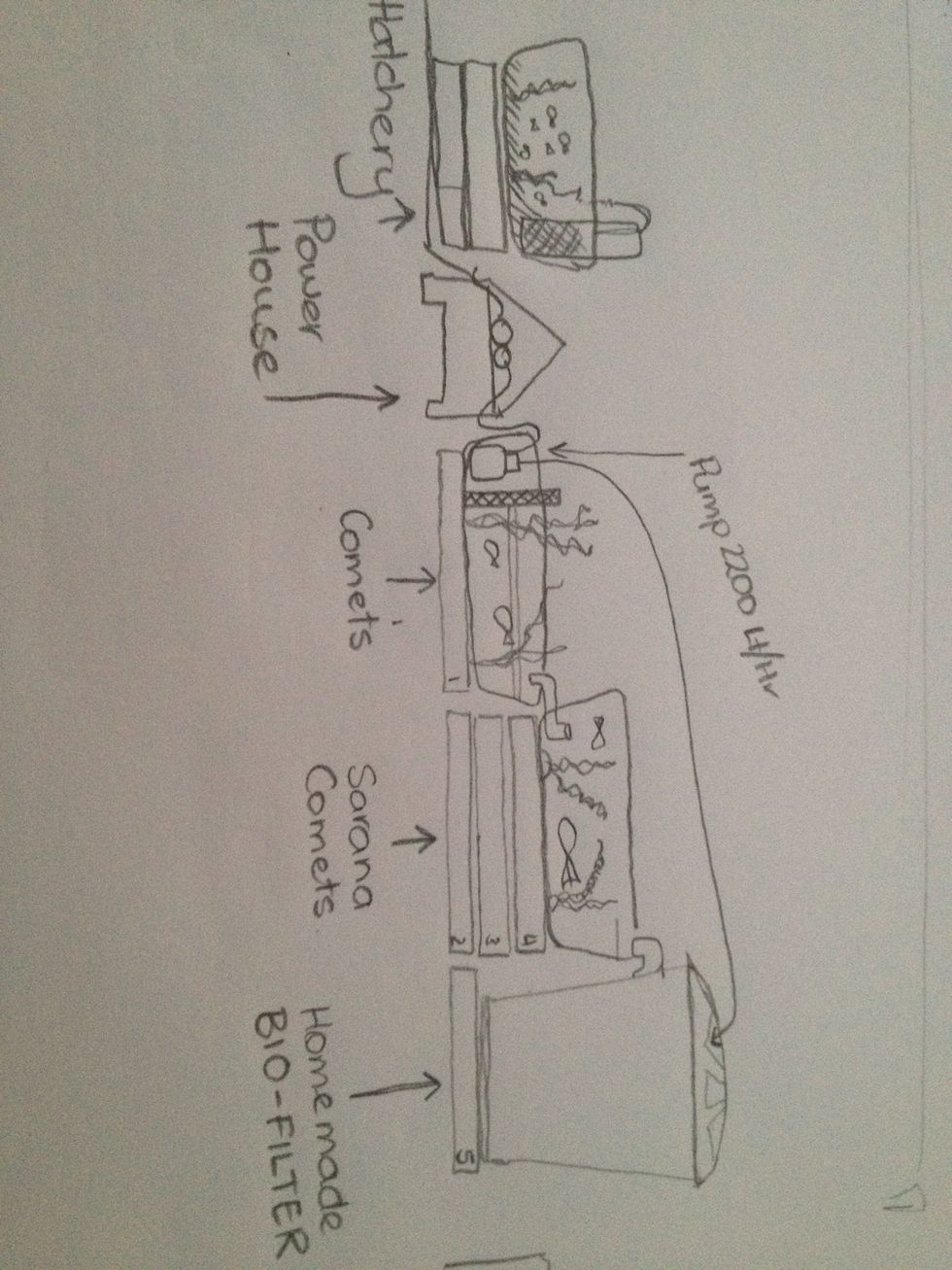 This is the sketch of the NEW tiered pond layout. I will do a tutorial of the bio-filter later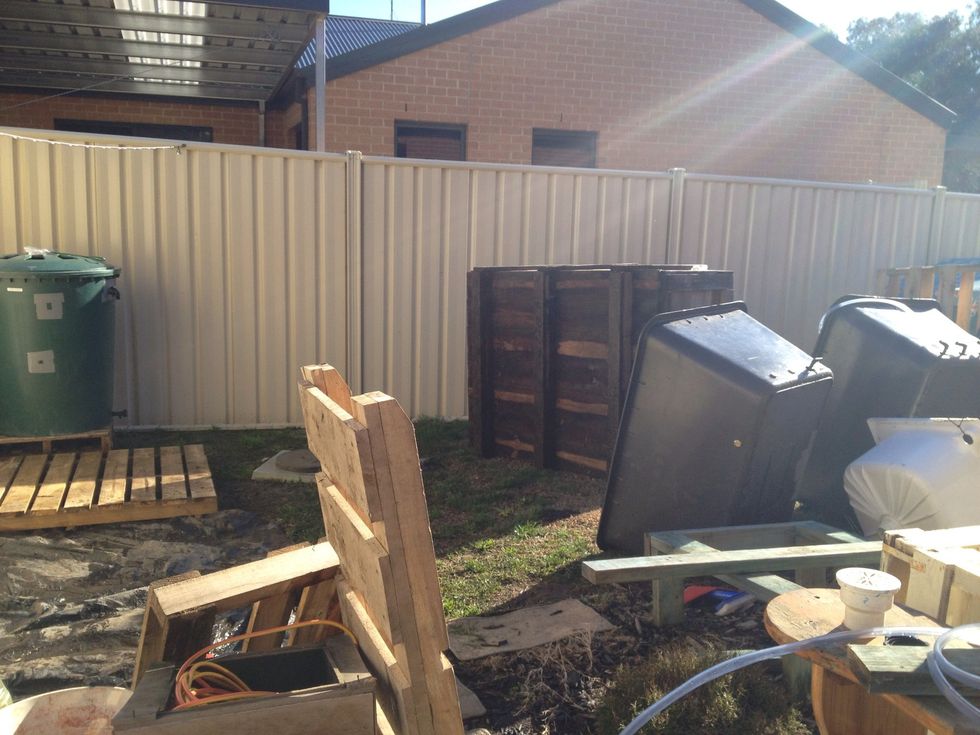 Initial production is ALWAYS MESSY... But good fun when the sun is out :)
First lay down weed mat (or in my case, a few old tent floors 😄) Then start laying the wooden pallets
Lay the pallets to give the hight dimensions and "dry fit" the tanks/ponds till you are happy
Side view. This area of my backyard gets very little sun and alot of rain water which made me think POND :)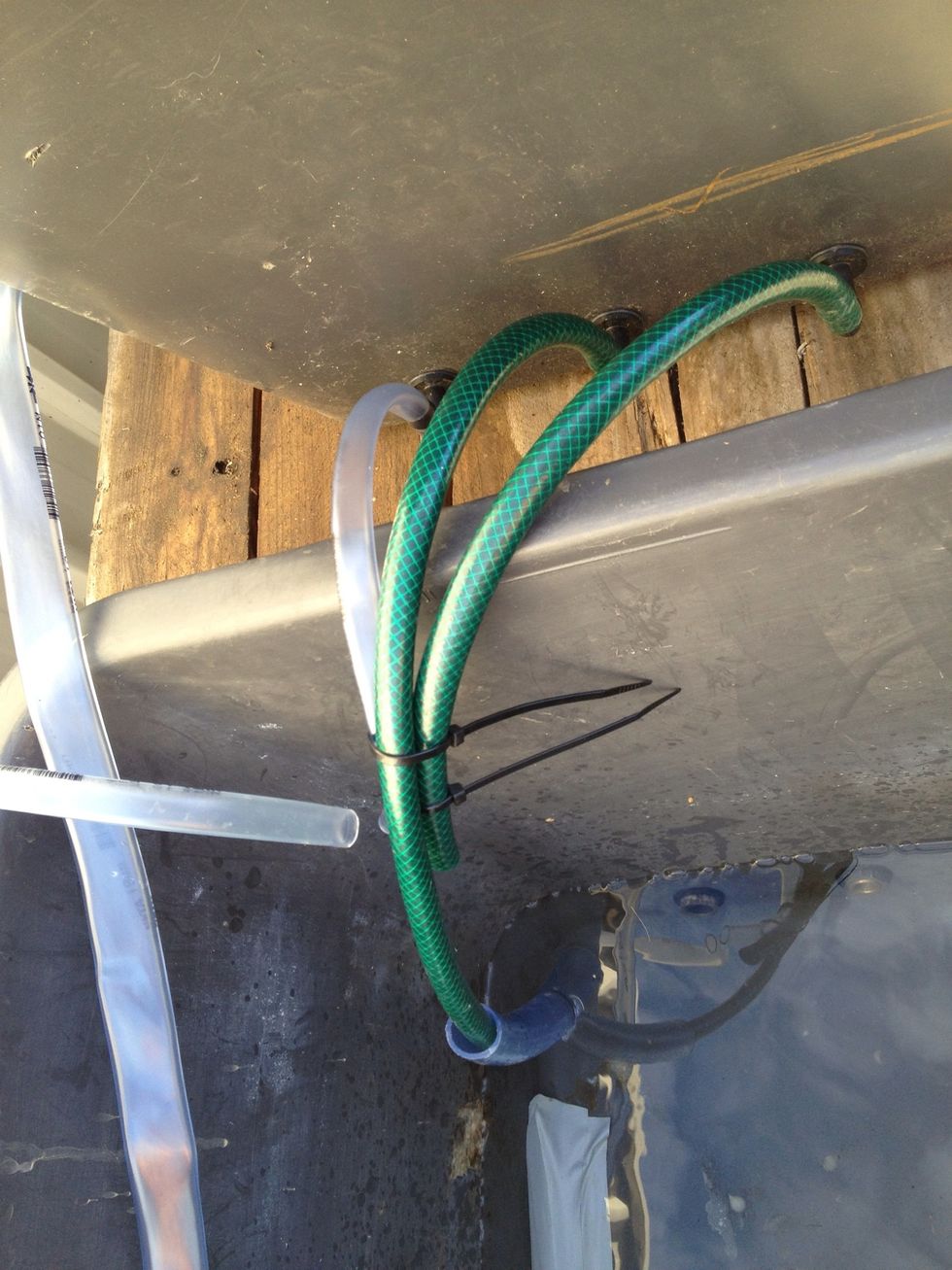 Attach hoses to connect/link all the tanks. Tie hoses for your FIRST RUN to test water fill and flow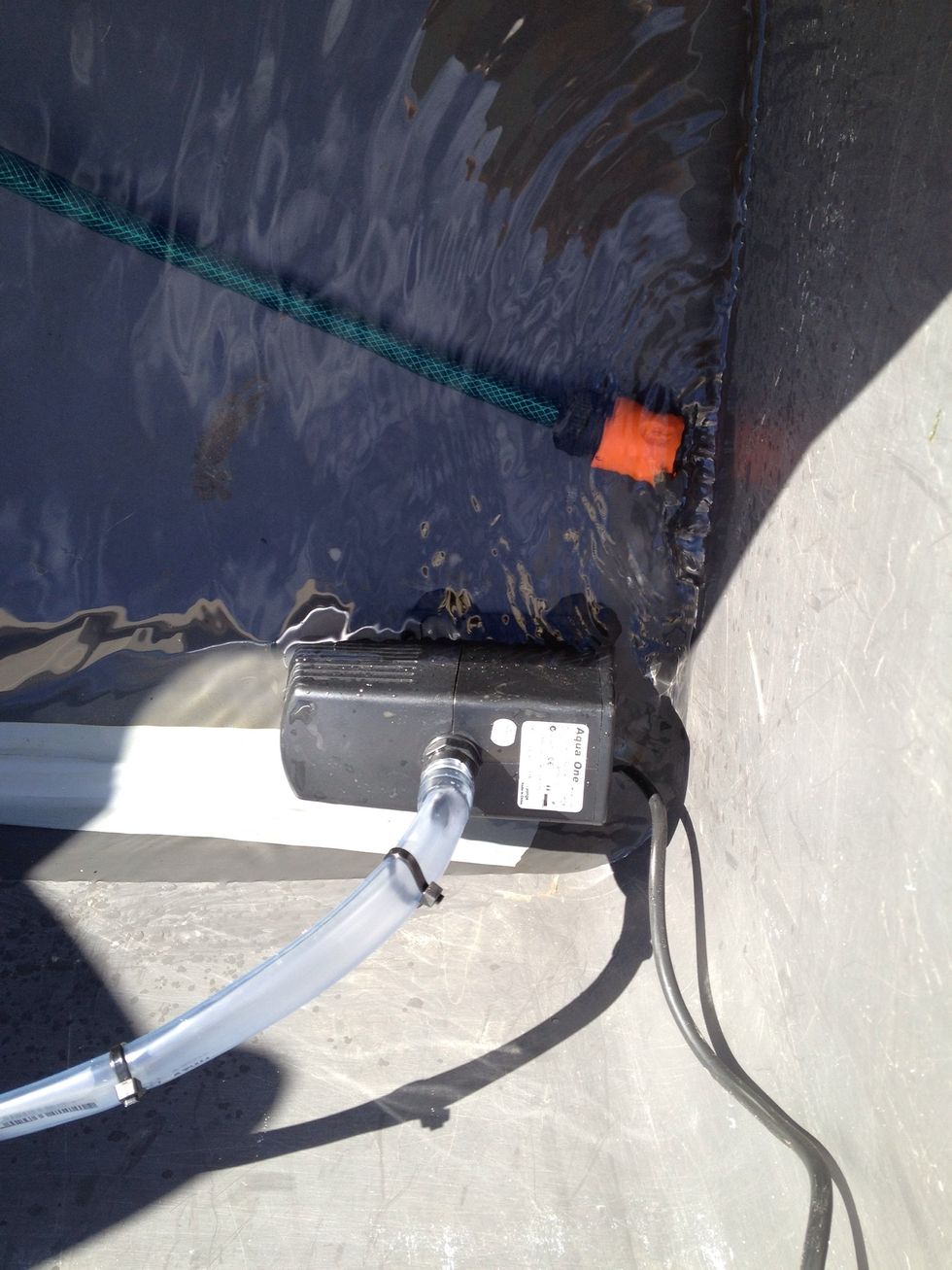 Start filling the bottom/pump tank FIRST! Fill tank halfway before turning the pump on
Run the pump line up and all the way into the BOTTOM of the Bio-filter (or top tank)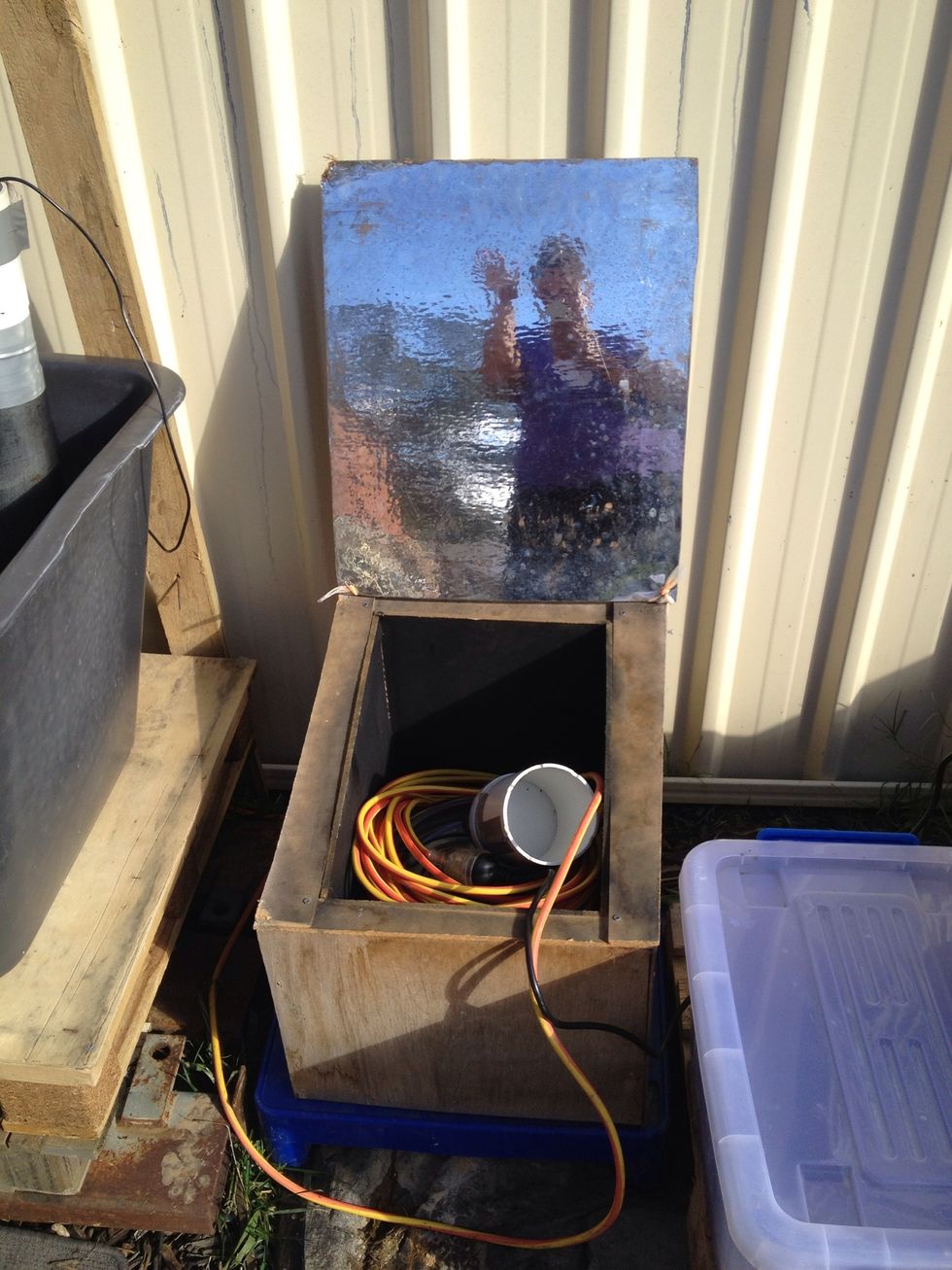 That used to be my first solar oven i made, but now serves as the "Power House" This box protects and hides leads from rain etc... Oh yeah that is me waving :)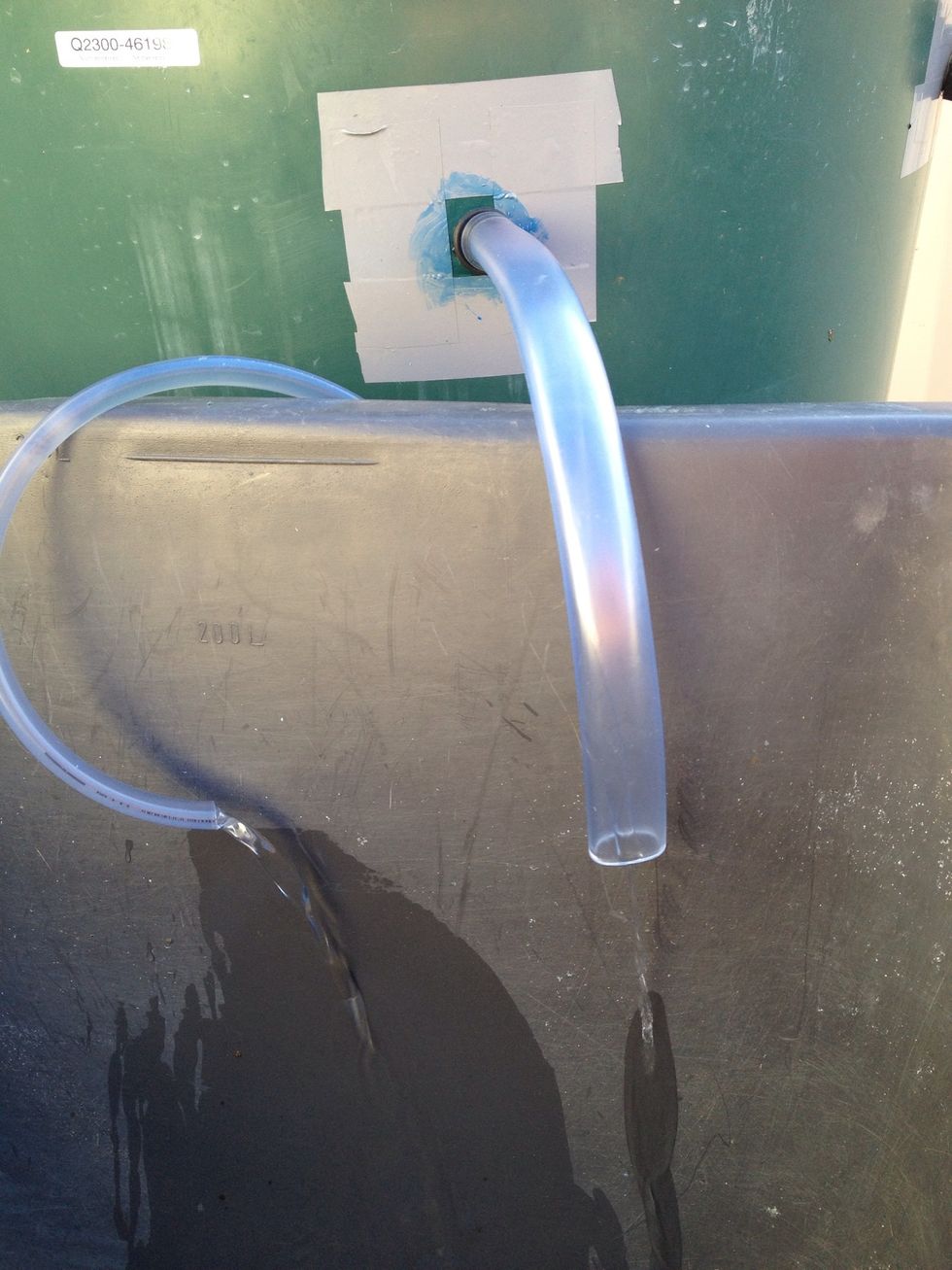 The first run offs from the filter into the top tank EXCITING!!! 😉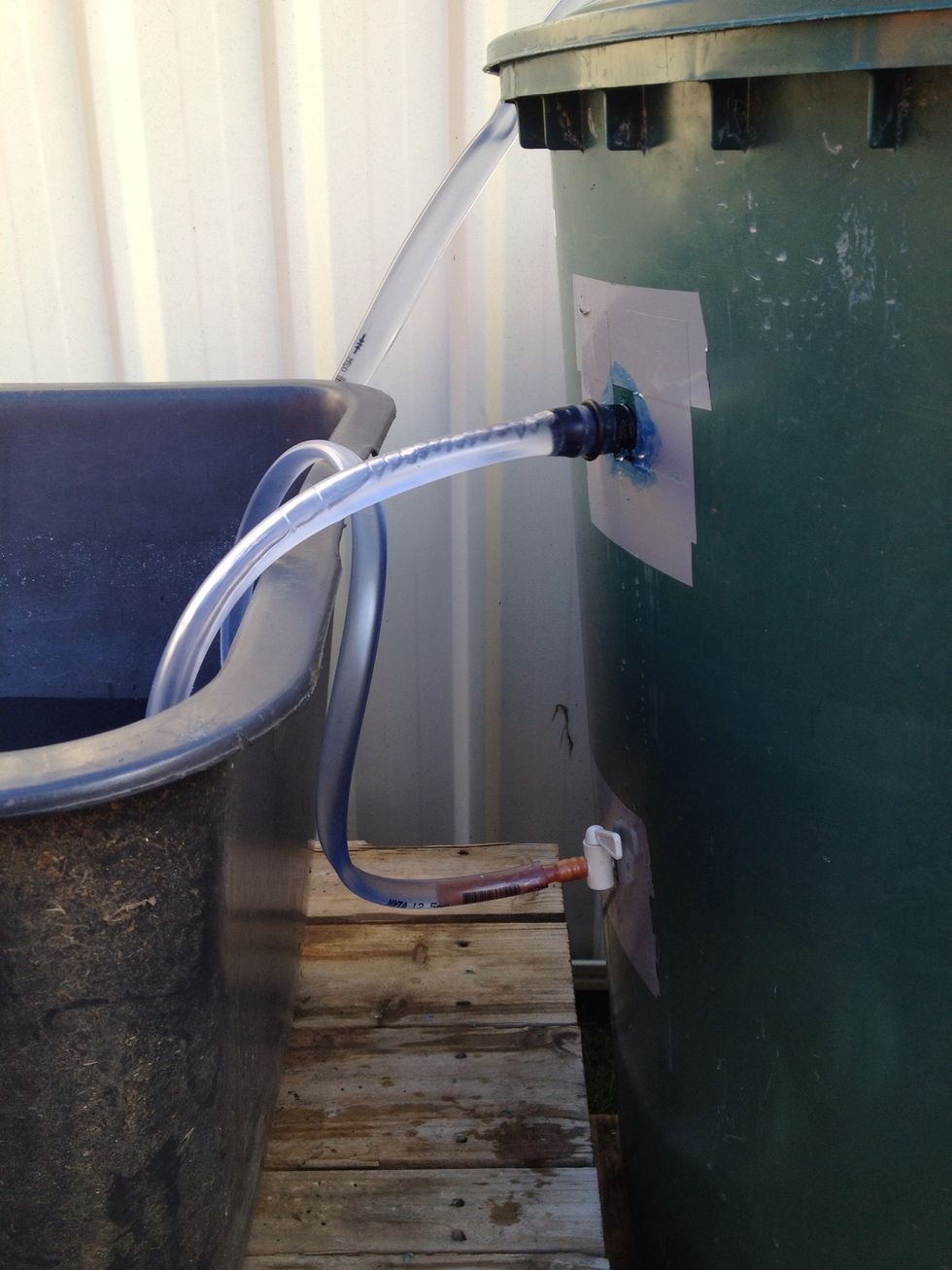 This is the side view of my draining from the filter/top tank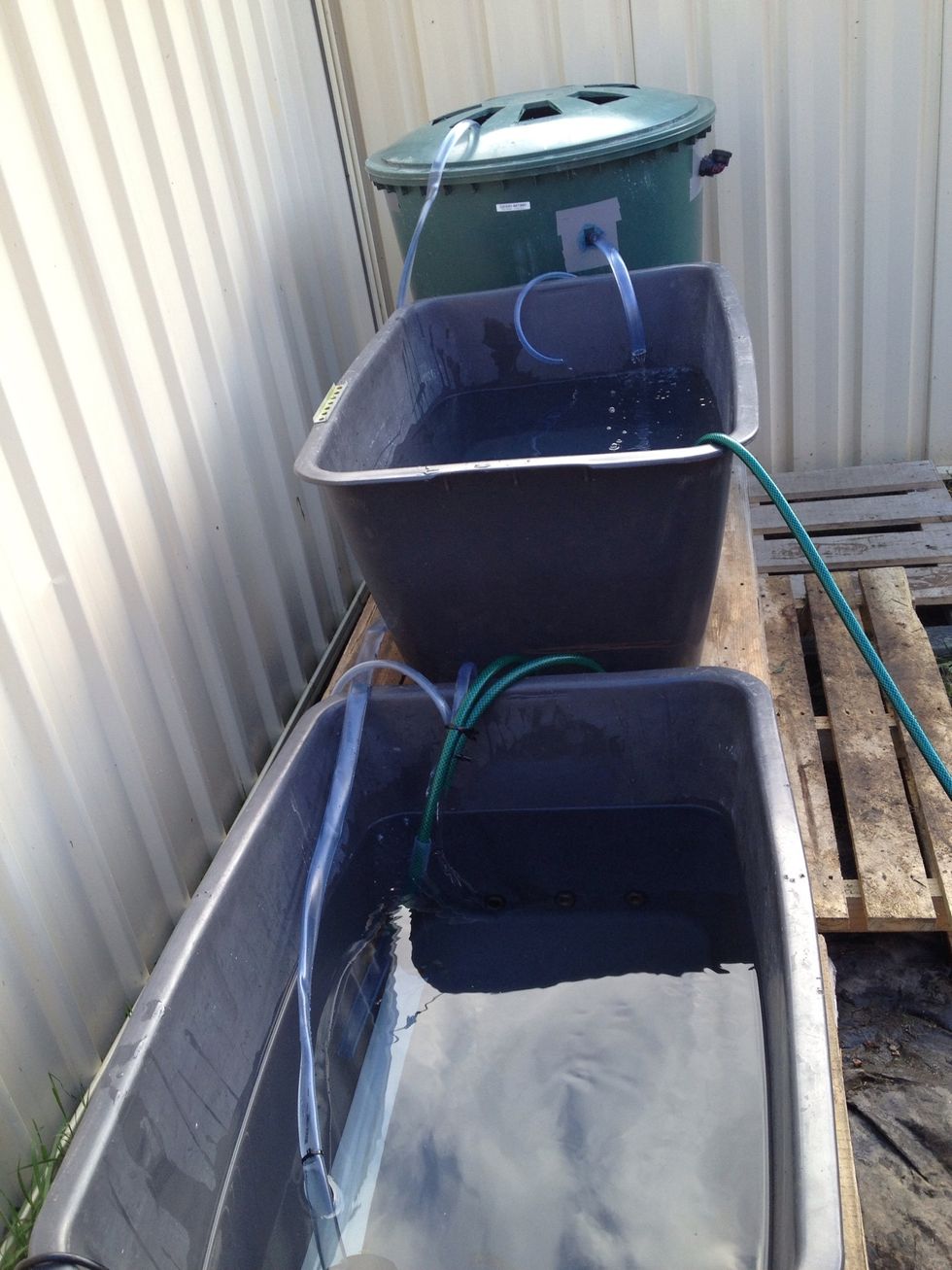 Now that all tanks have water, turn off the hose... Don't waste water now :) (oh the water that was in the tanks before reconstruction went on my gardens 👍)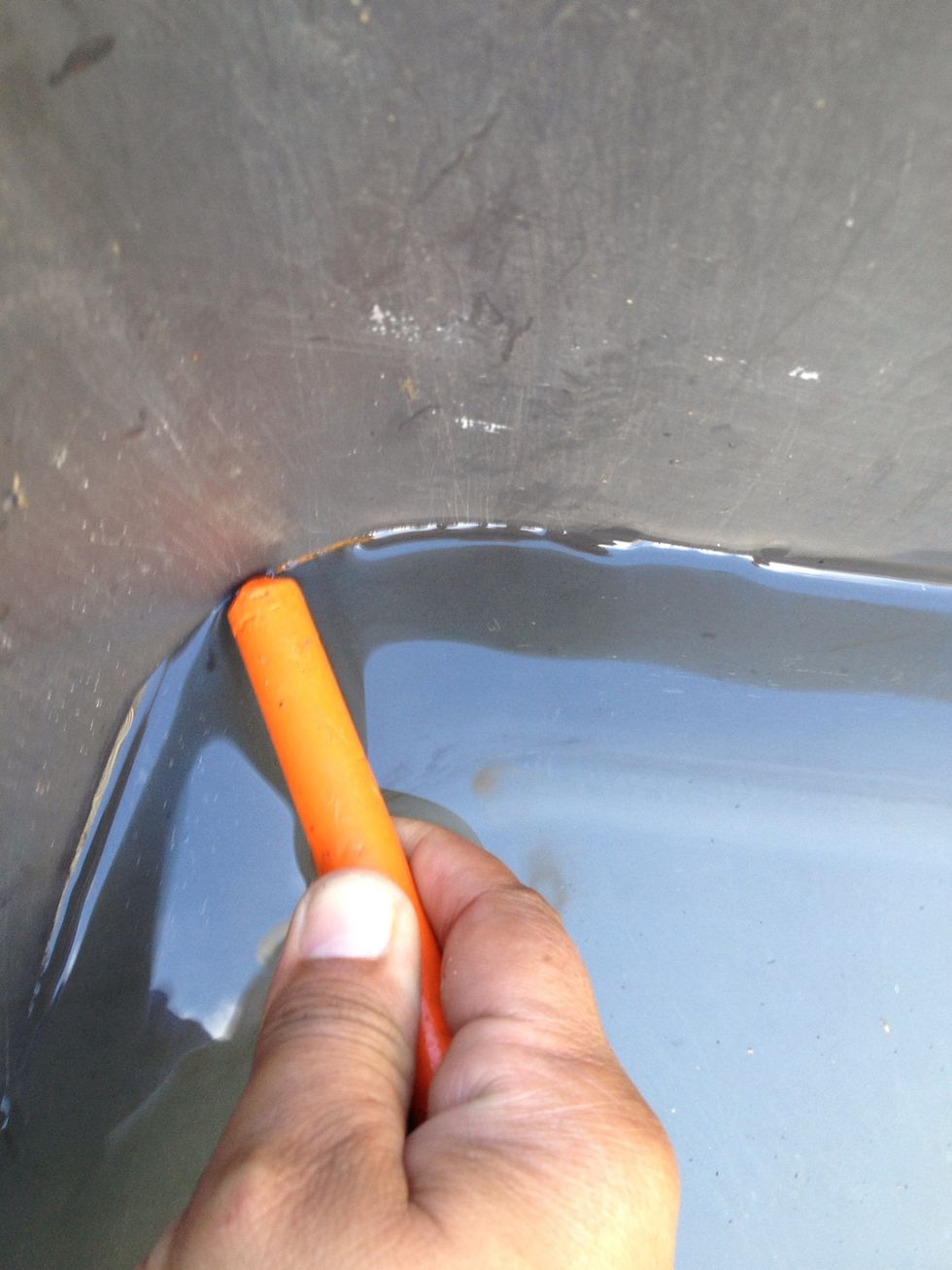 Use a bright crayon to mark the water level in both tanks, this will give u your TWEAKING LEVEL :)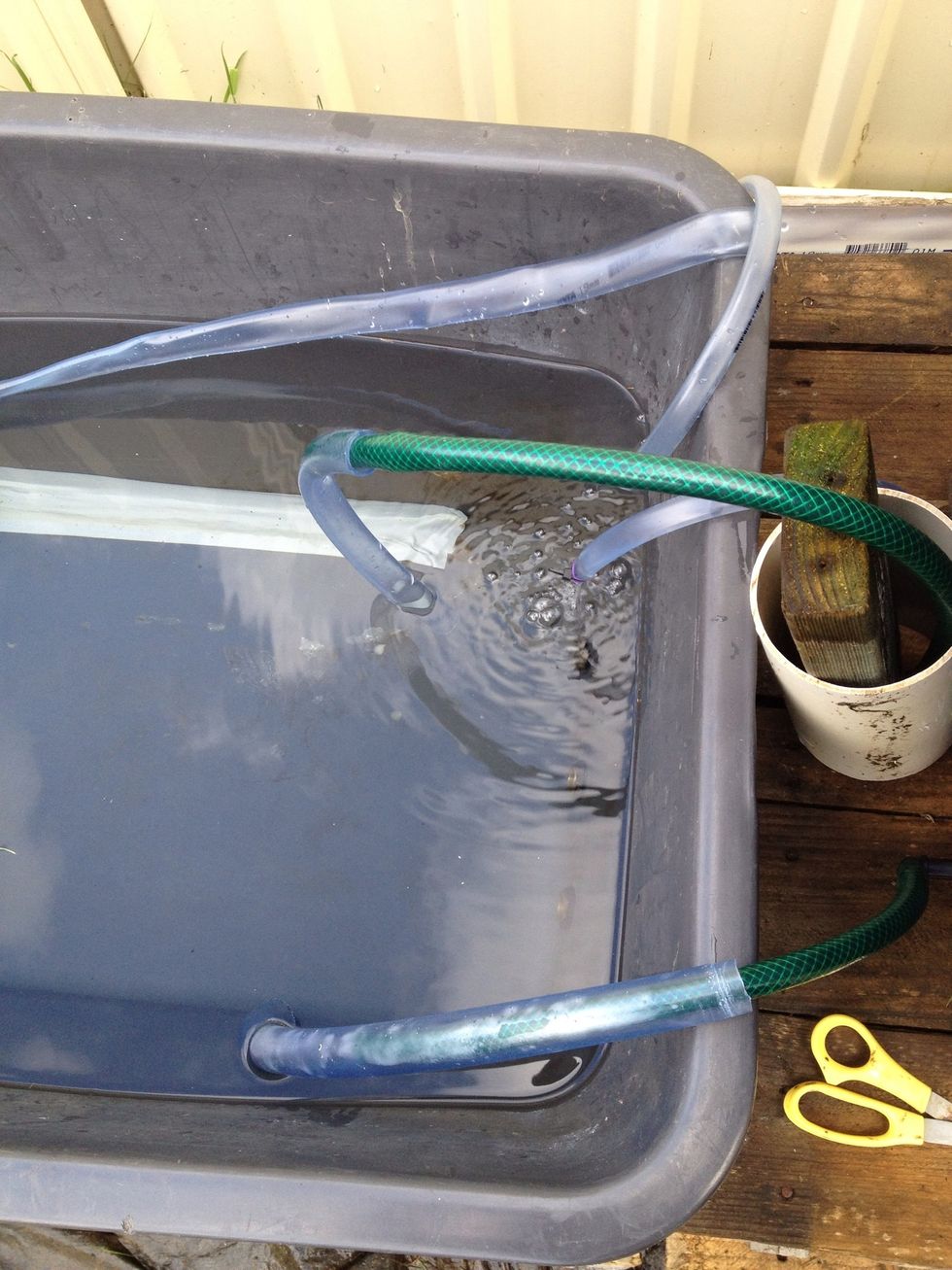 After watching the water levels for about half an hour, adjust water flow as needed. Changing heights, flow speed until water level is CONSTANT around crayon markers
The green hose at the bottom of the last step has a larger diameter hose resting over it ABOVE the tank and goes down to about 10cm under water surface, this makes a bubbler for your tank 😄👍
BUBBLER EXPLAINED: When the water goes down the smaller hose into the bigger hose, a combination of gravity and vacuum pressure sucks air with the water to fill the space of the larger hose & BUBBLES!
From idea to creation it's all for HAPPY POND KEEPING :)
You could do this on a smaller scale and then cover with a rockery. I would love to make a permanent water feature but this place is just a stop-over :) till my mountain is for sale 😄
Tanks
Hoses
Fittings
Water
Fish
Water plants
Leighla ???????
I love UPCYCLING & living off the land. Hope you have fun with my guides and give them YOUR FLAVOR!!!