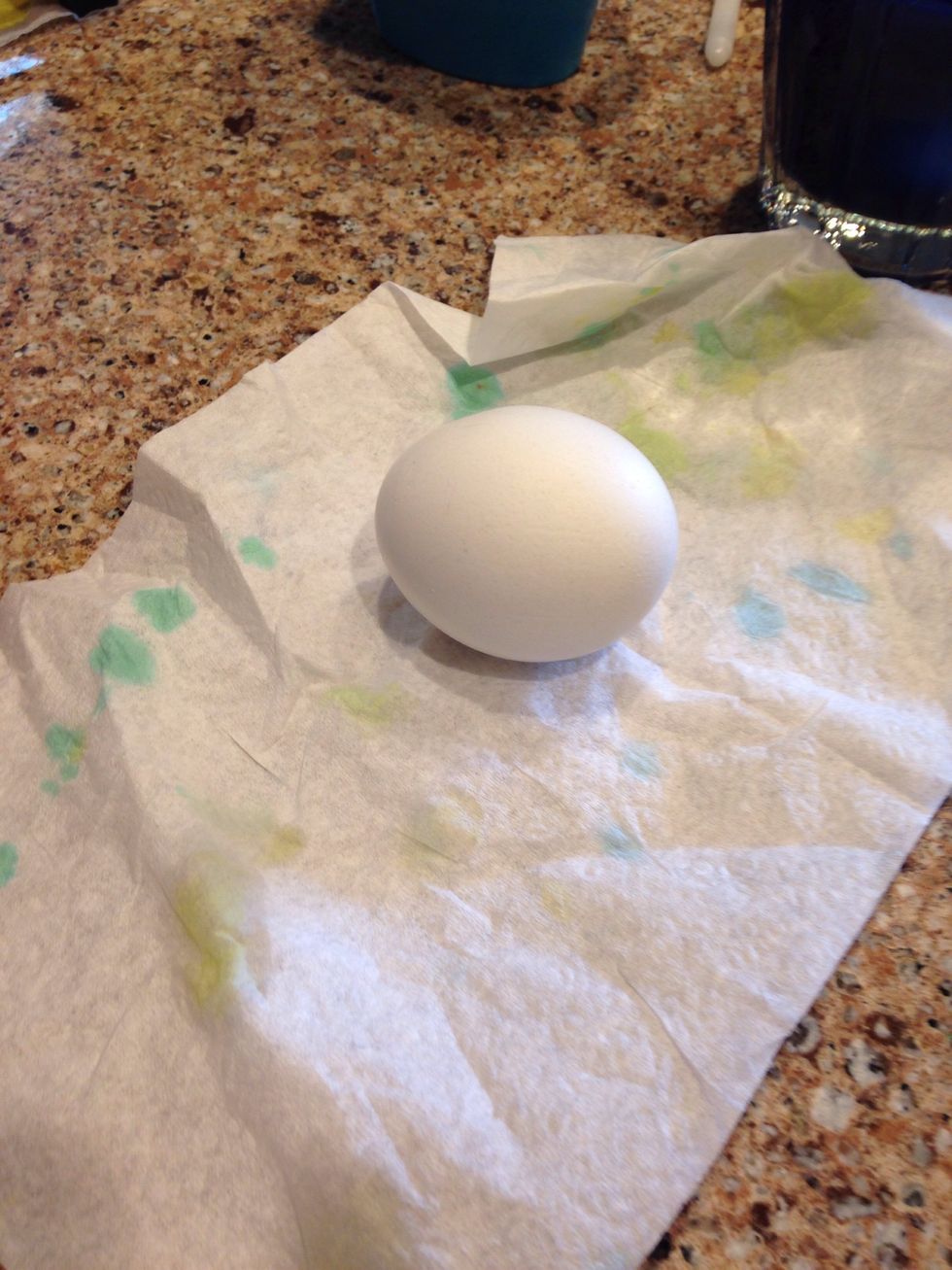 Wrap the egg in a dry napkin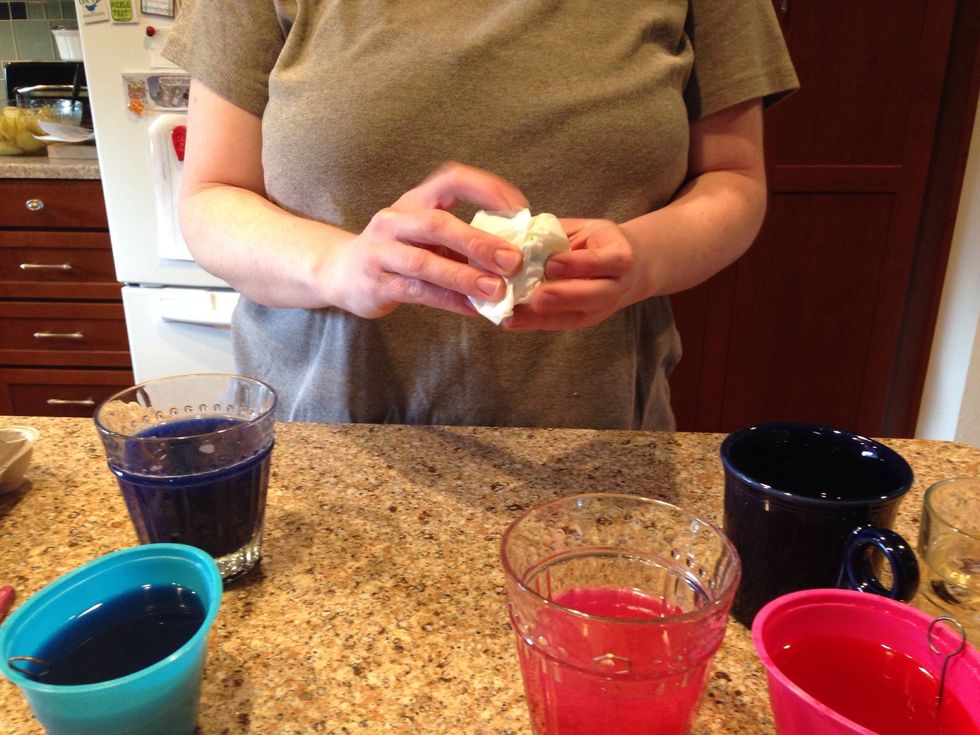 Make sure to get some folds around it it doesn't need to be even.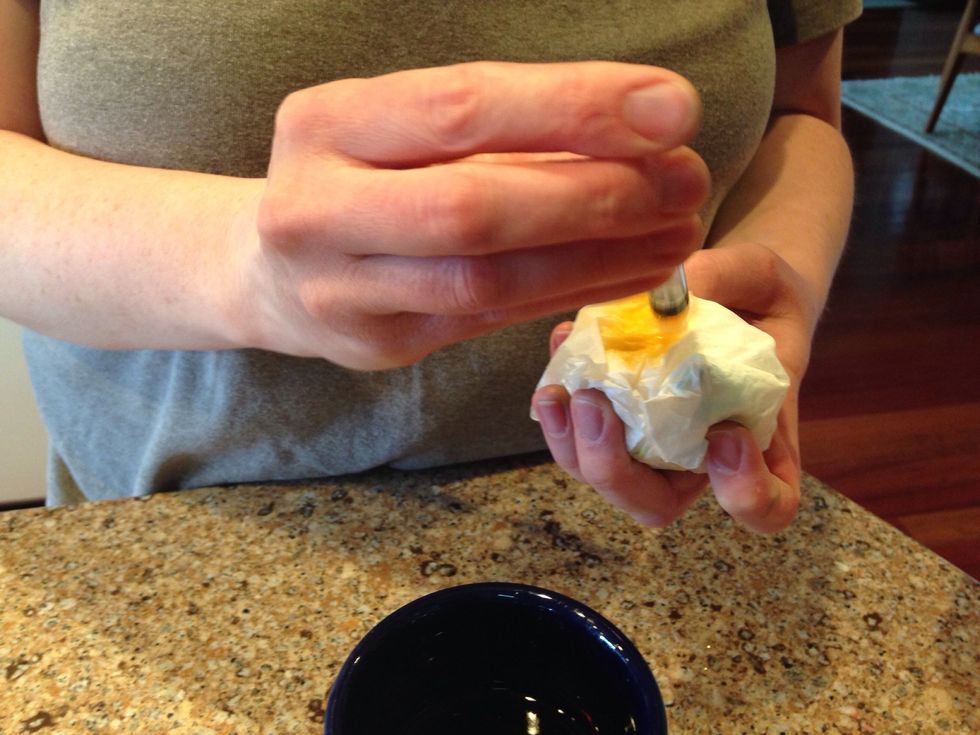 Using the syringe put a small amount of dye onto the napkin in sections overlapping some.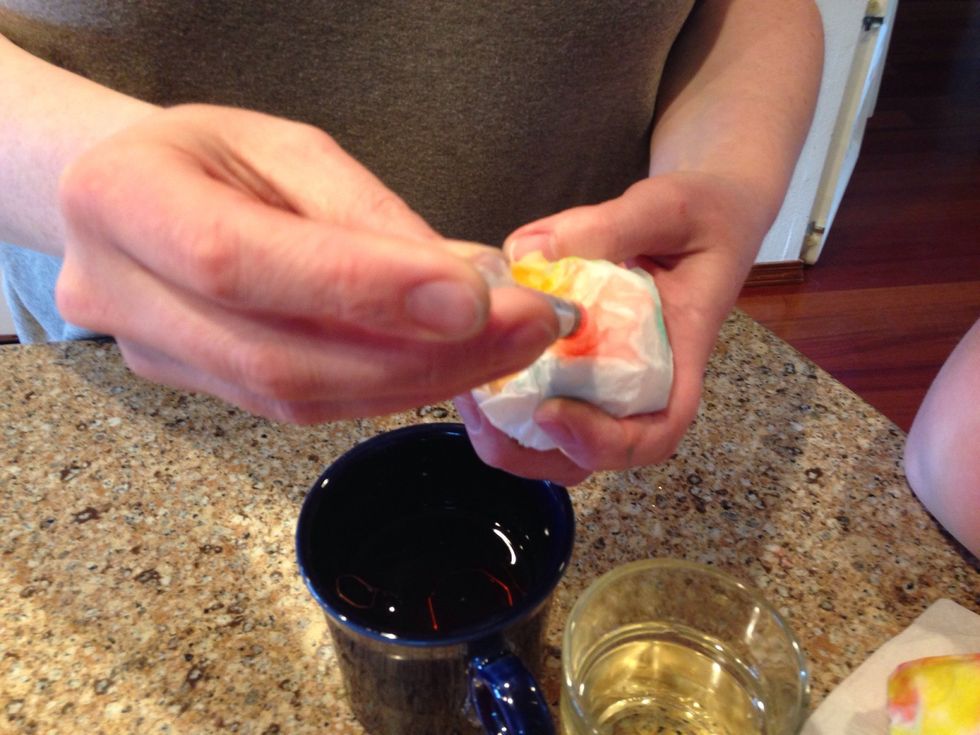 Always best to start with the lightest color to make sure all colors can be seen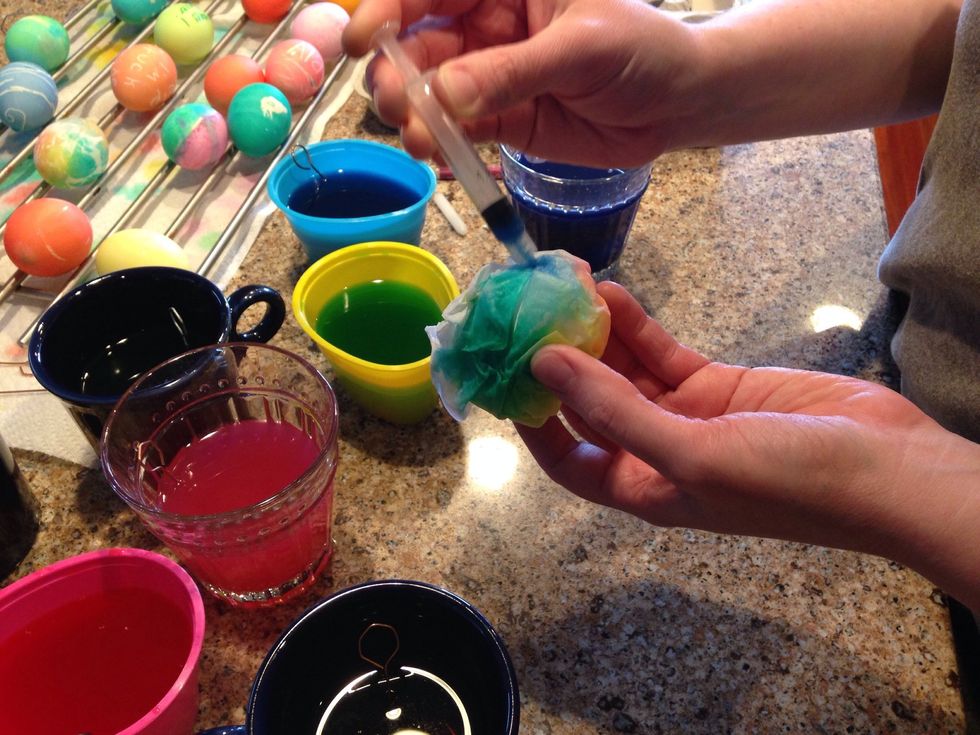 In between each color rinse out the syringe with a bit of fresh water.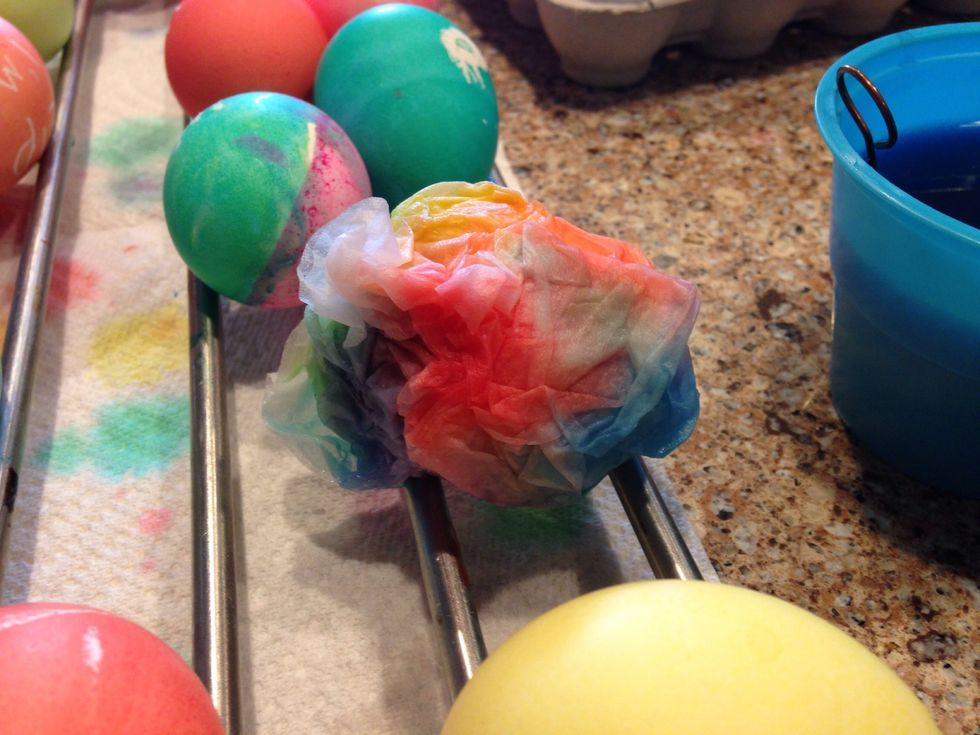 Once completed let the egg sit in the napkin to soak in and dry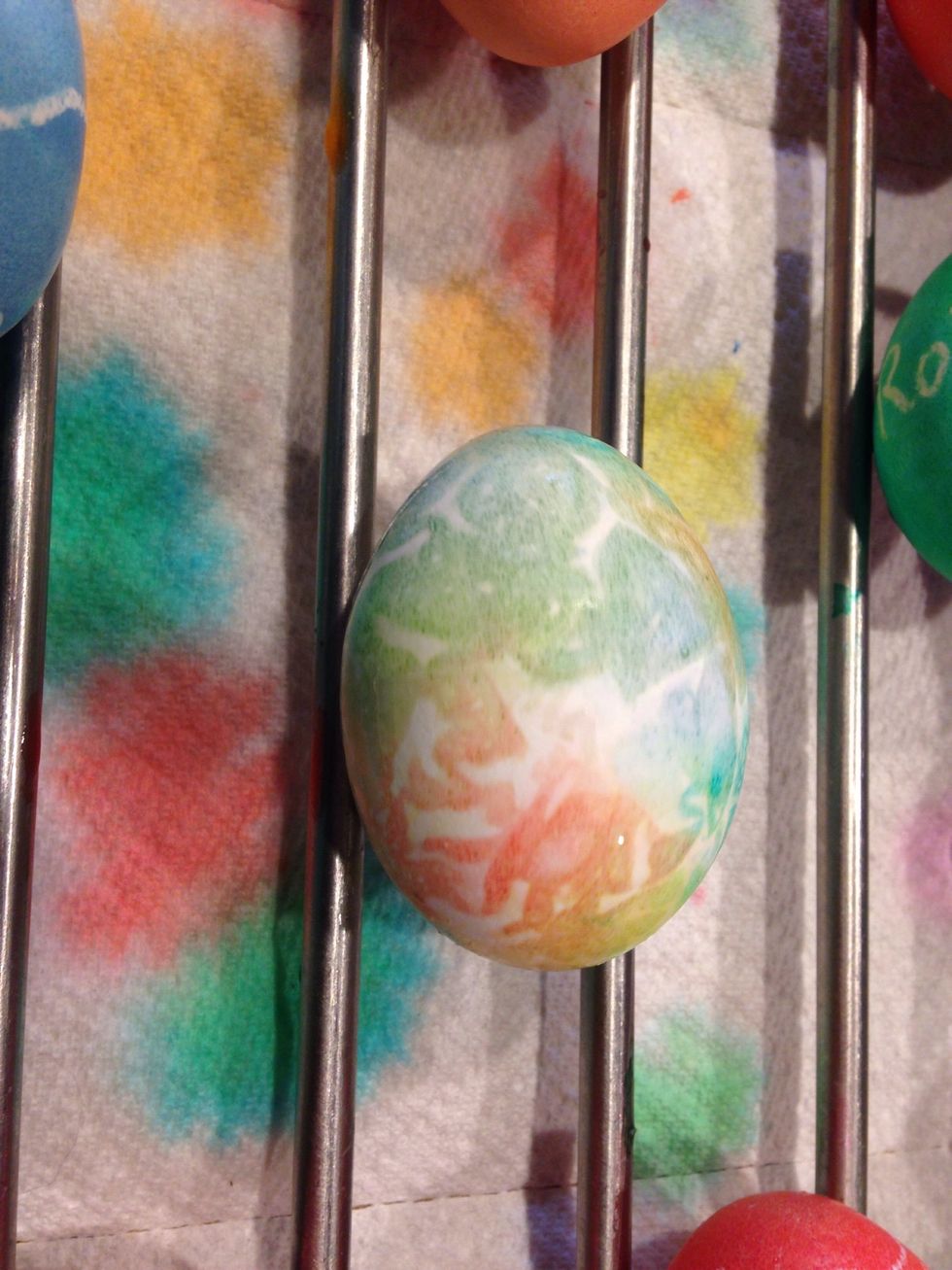 Unwrap to see the beauty!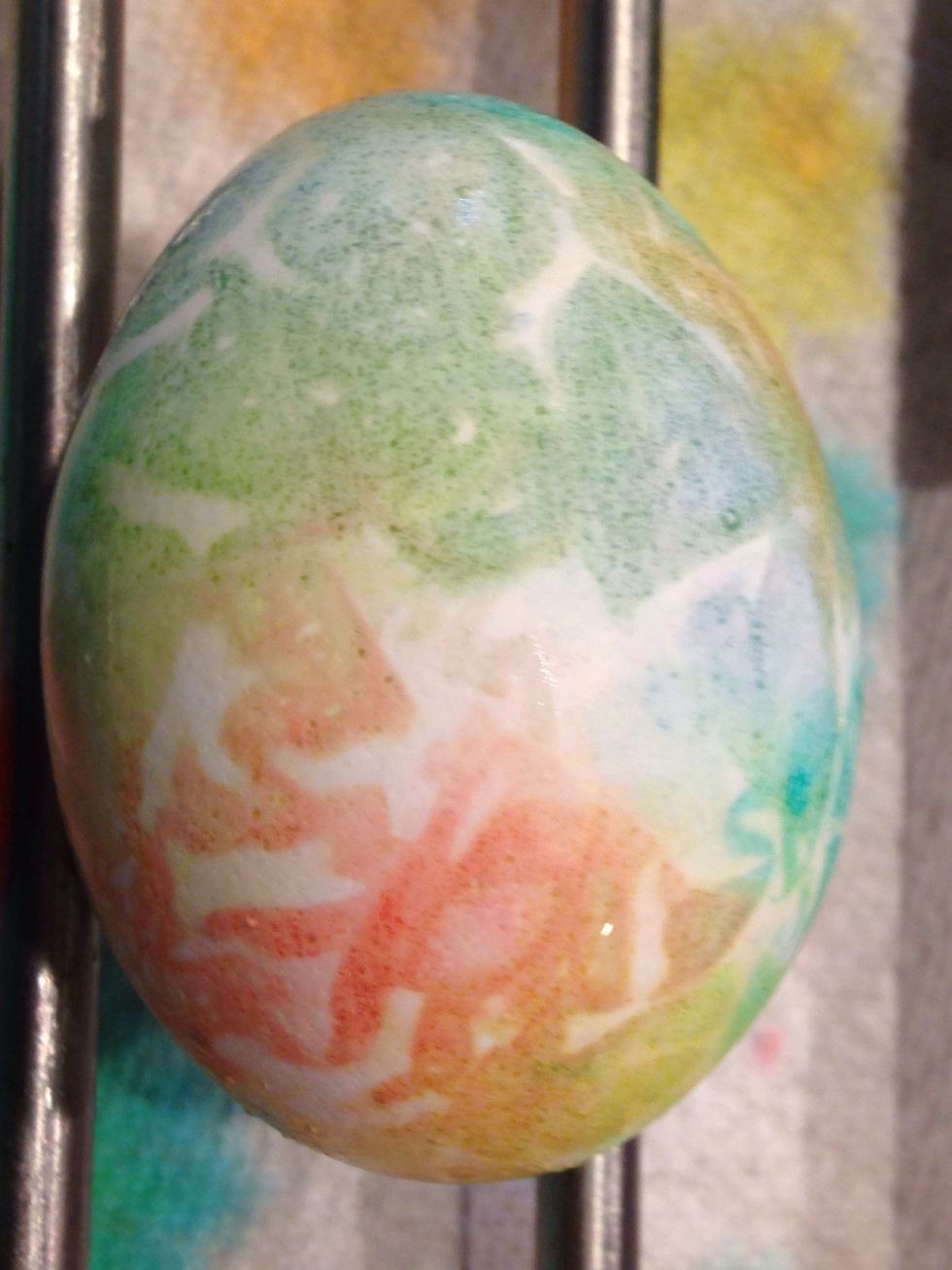 You're all done!
Hard boiled eggs
Dye
Syringe
Paper towel or napkin