Make Tie Dye Easter Egg With Glitter and Stamp
1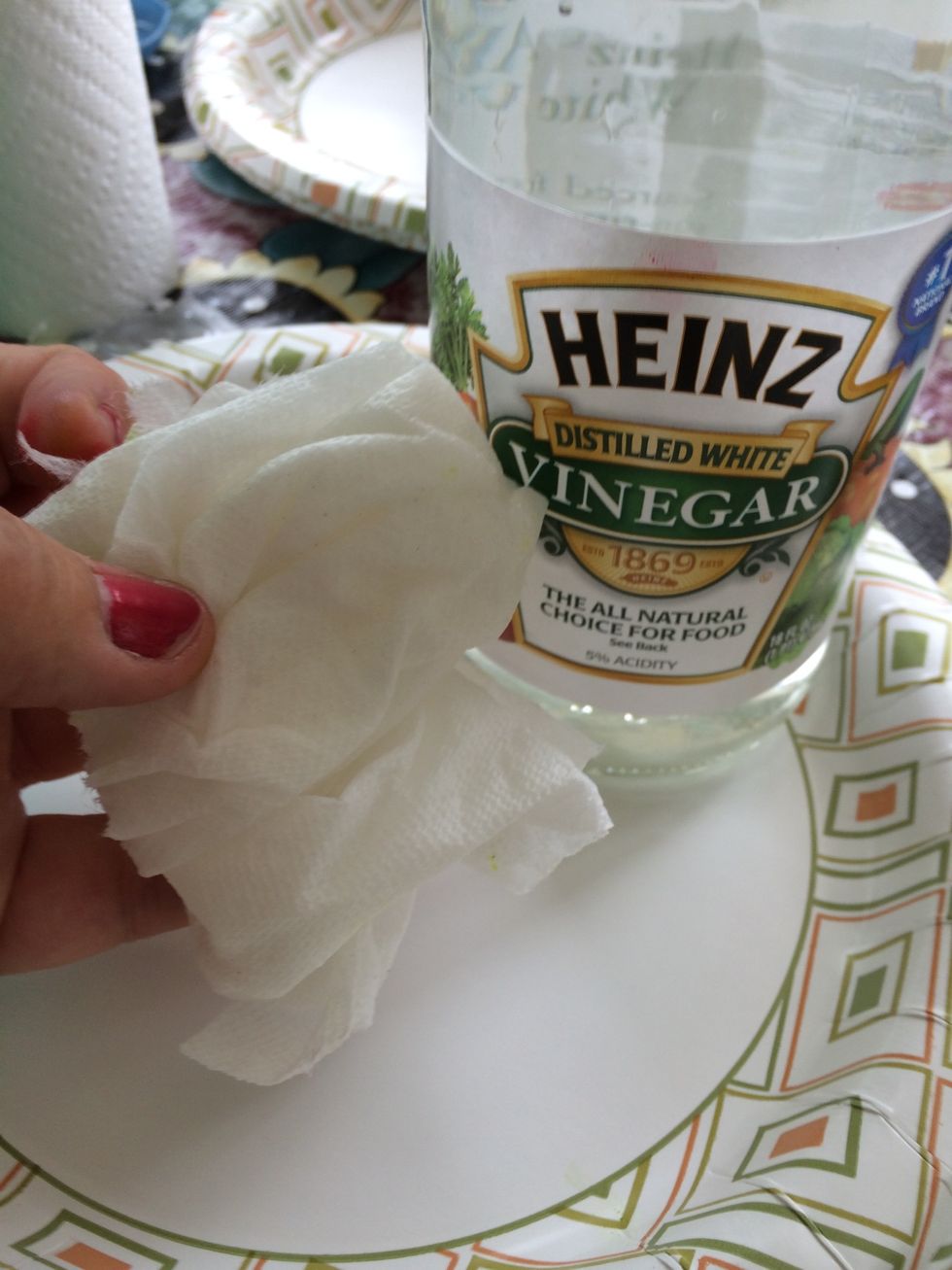 Dampen paper towel with water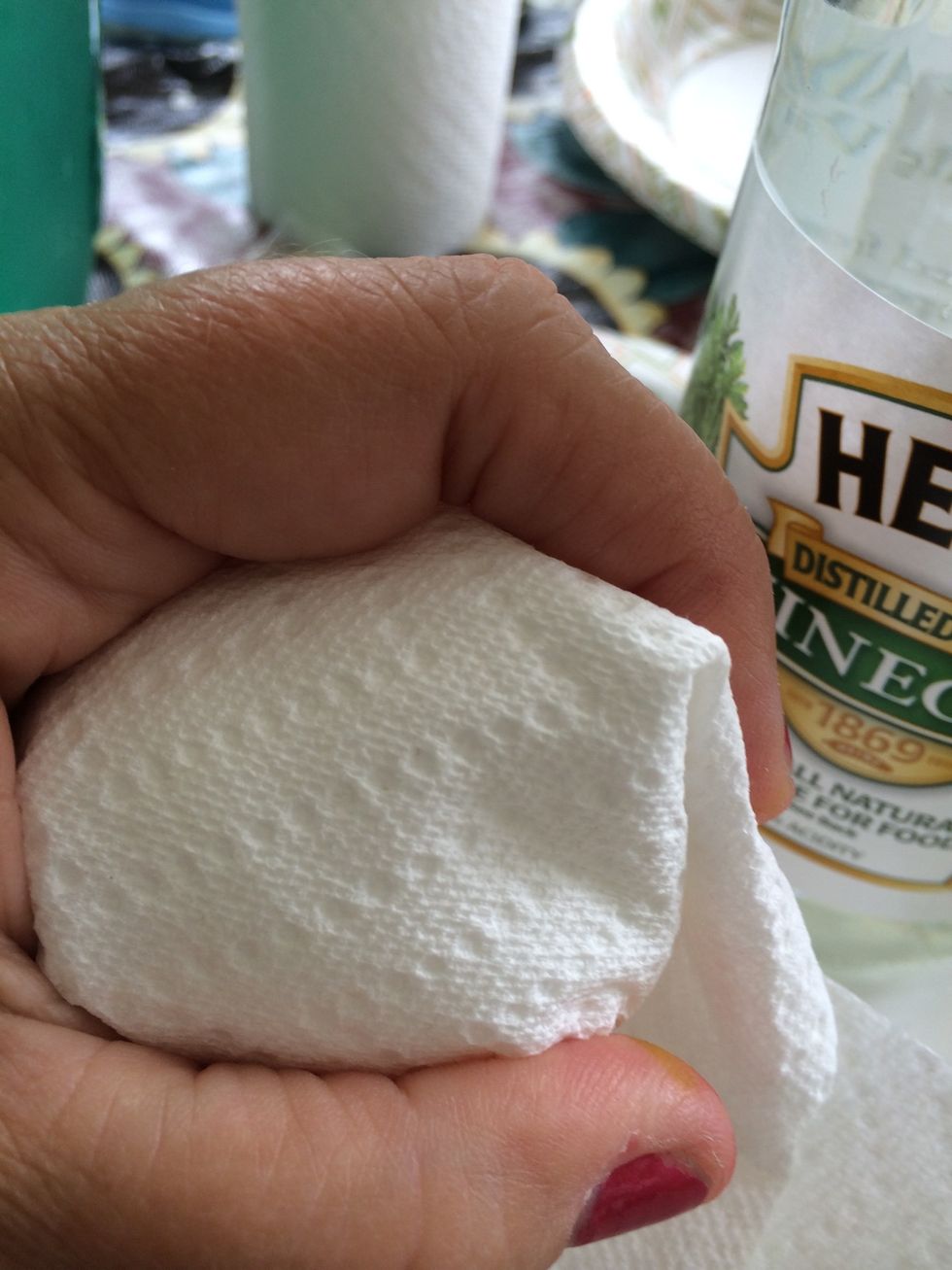 Add sprinkles of Vinegar to the damp paper towel then lossy wrap around softly the egg.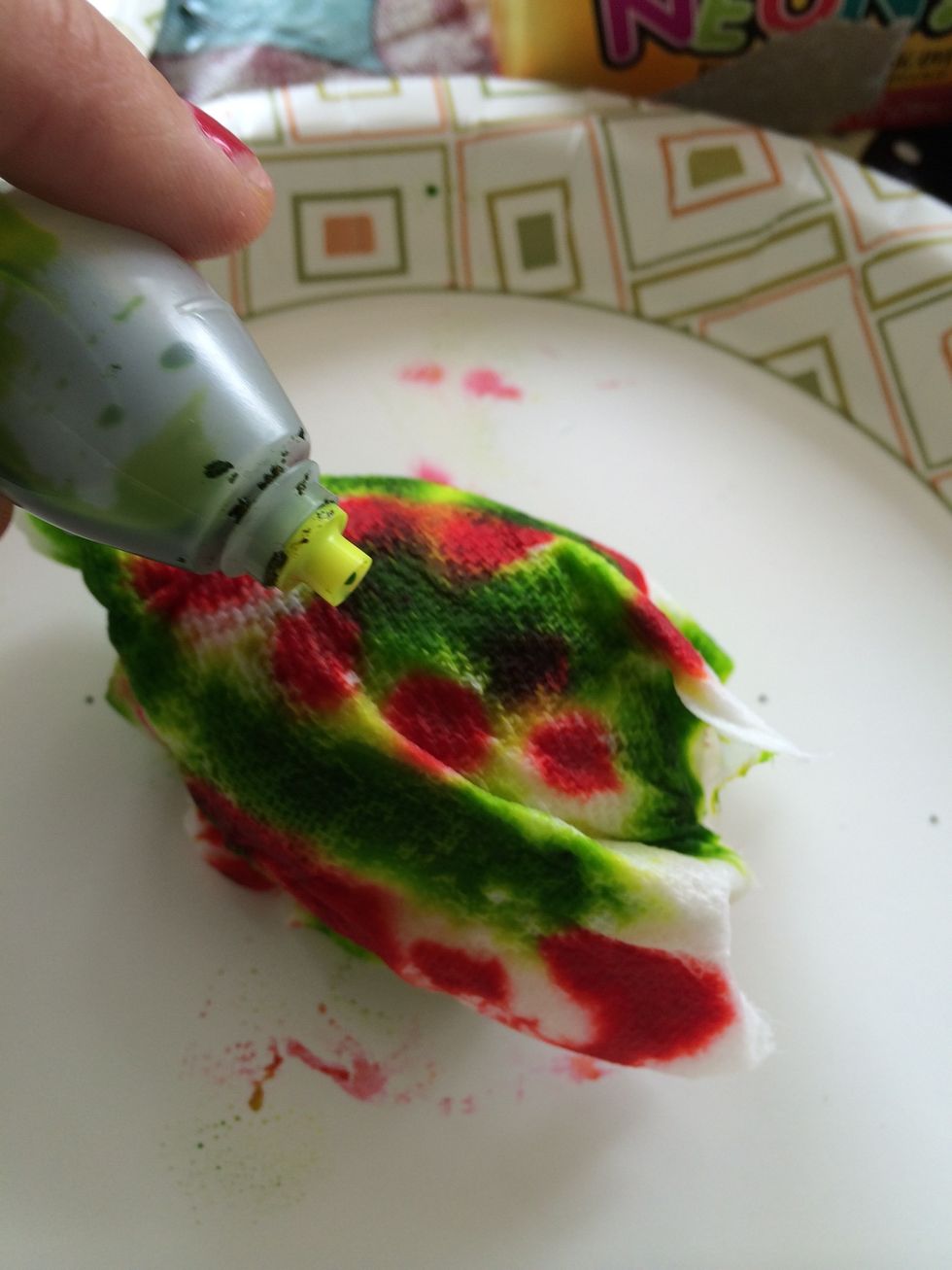 Squeeze food color into spots on the paper towel let it seep onto the egg.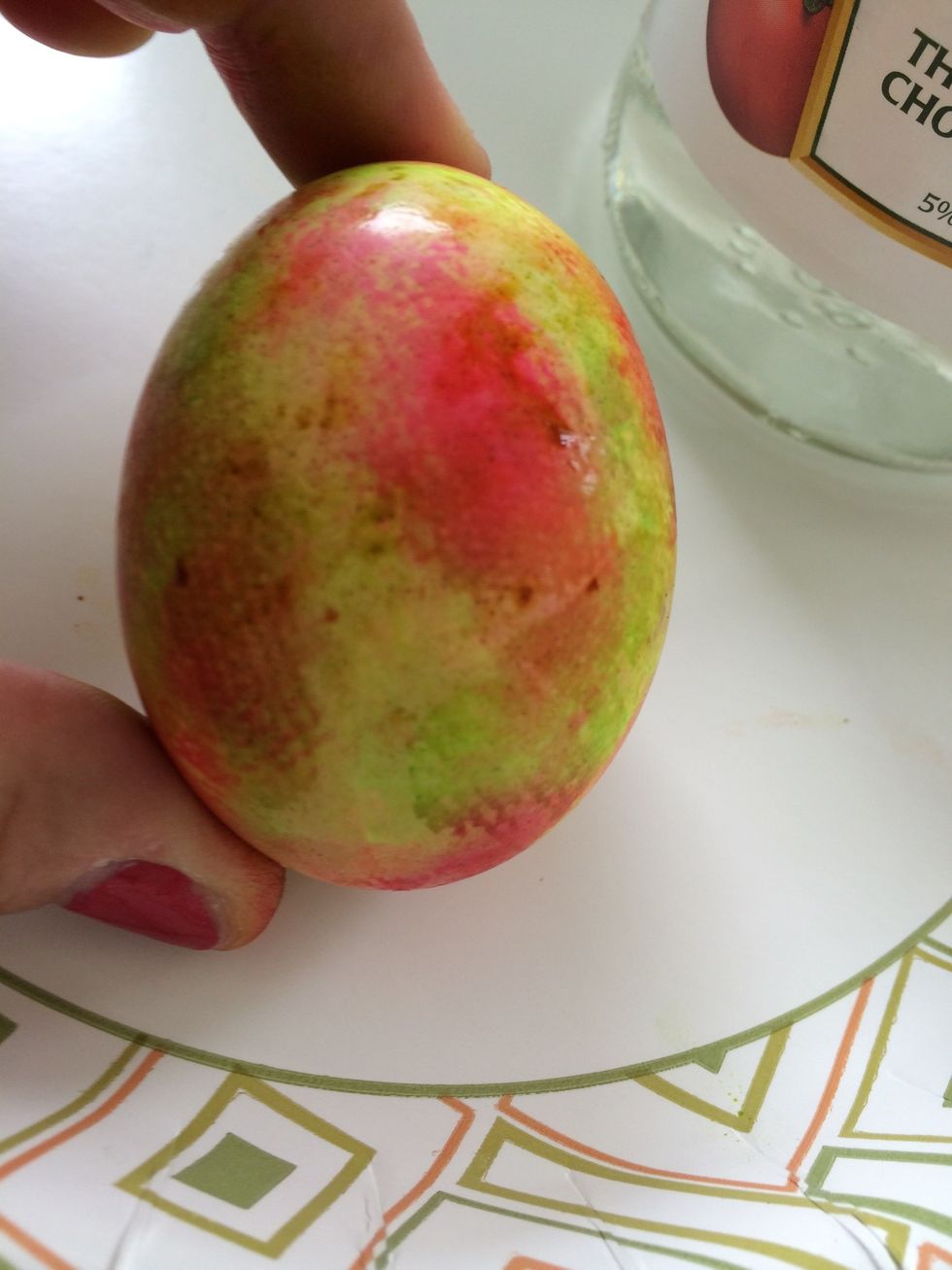 Let dry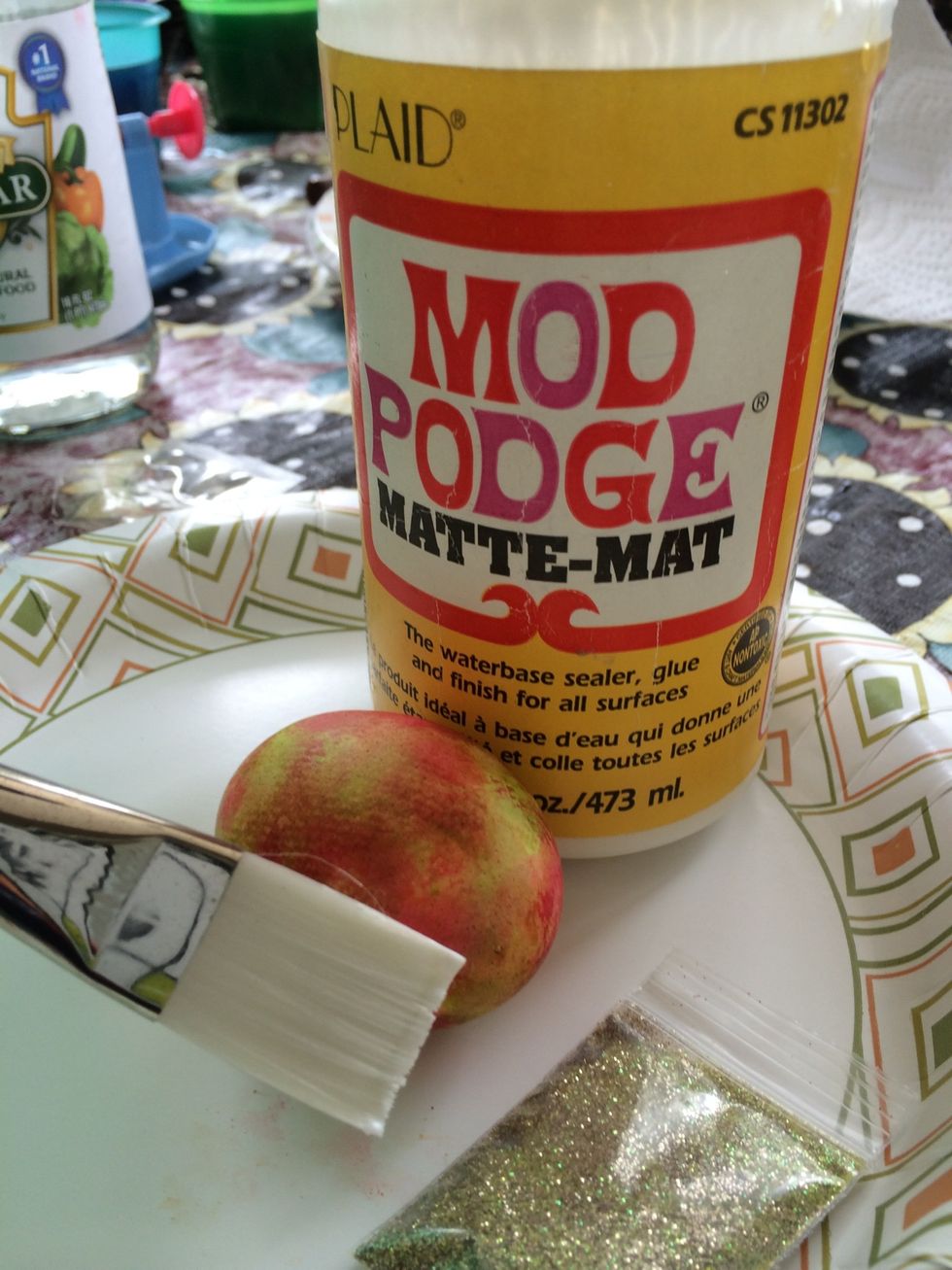 Quickly apply adhesive with the paint brush.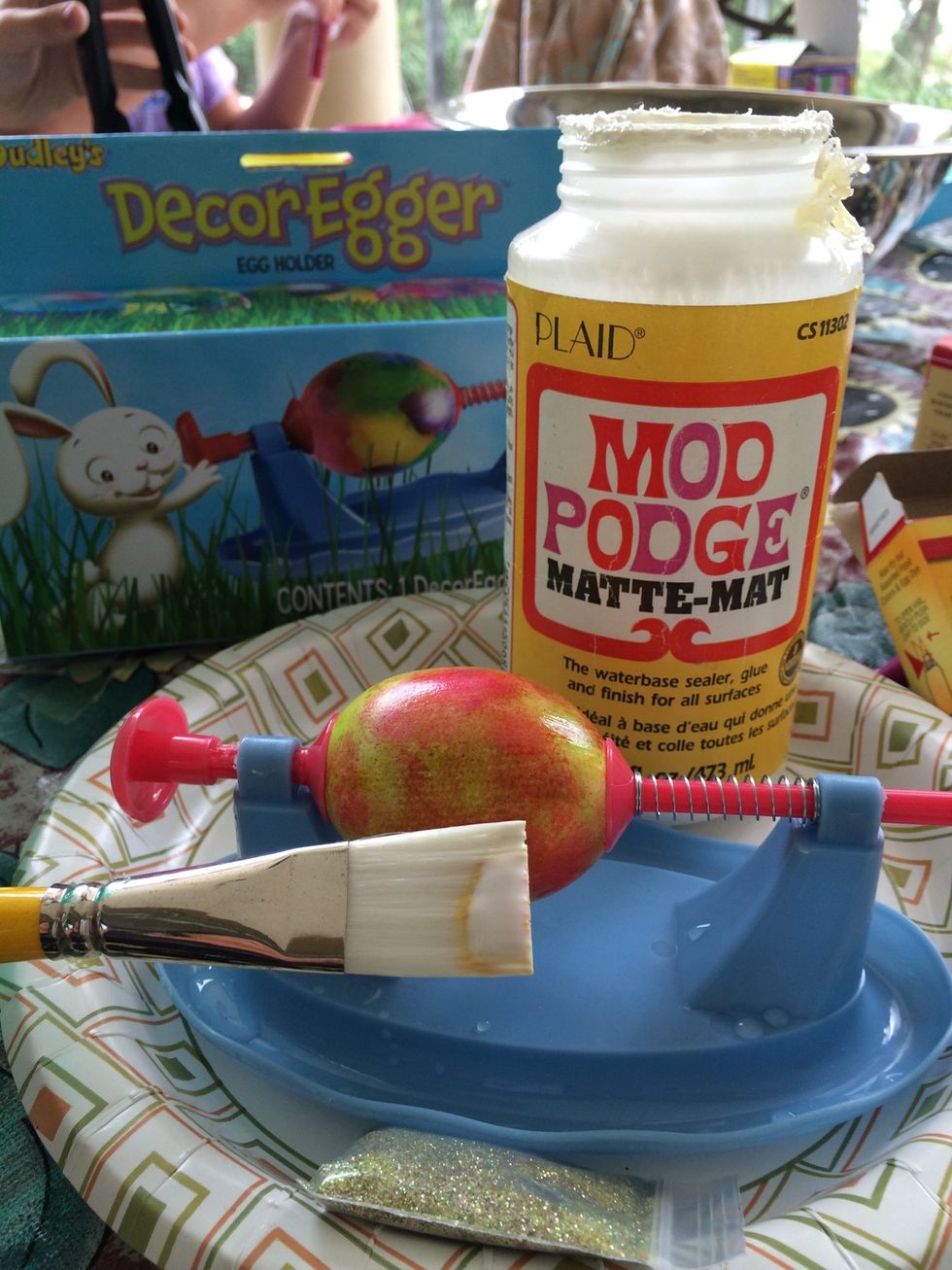 Quickly place it in this cool egg hold. I purchased this at Walmart. And sprinkle glitter on the egg.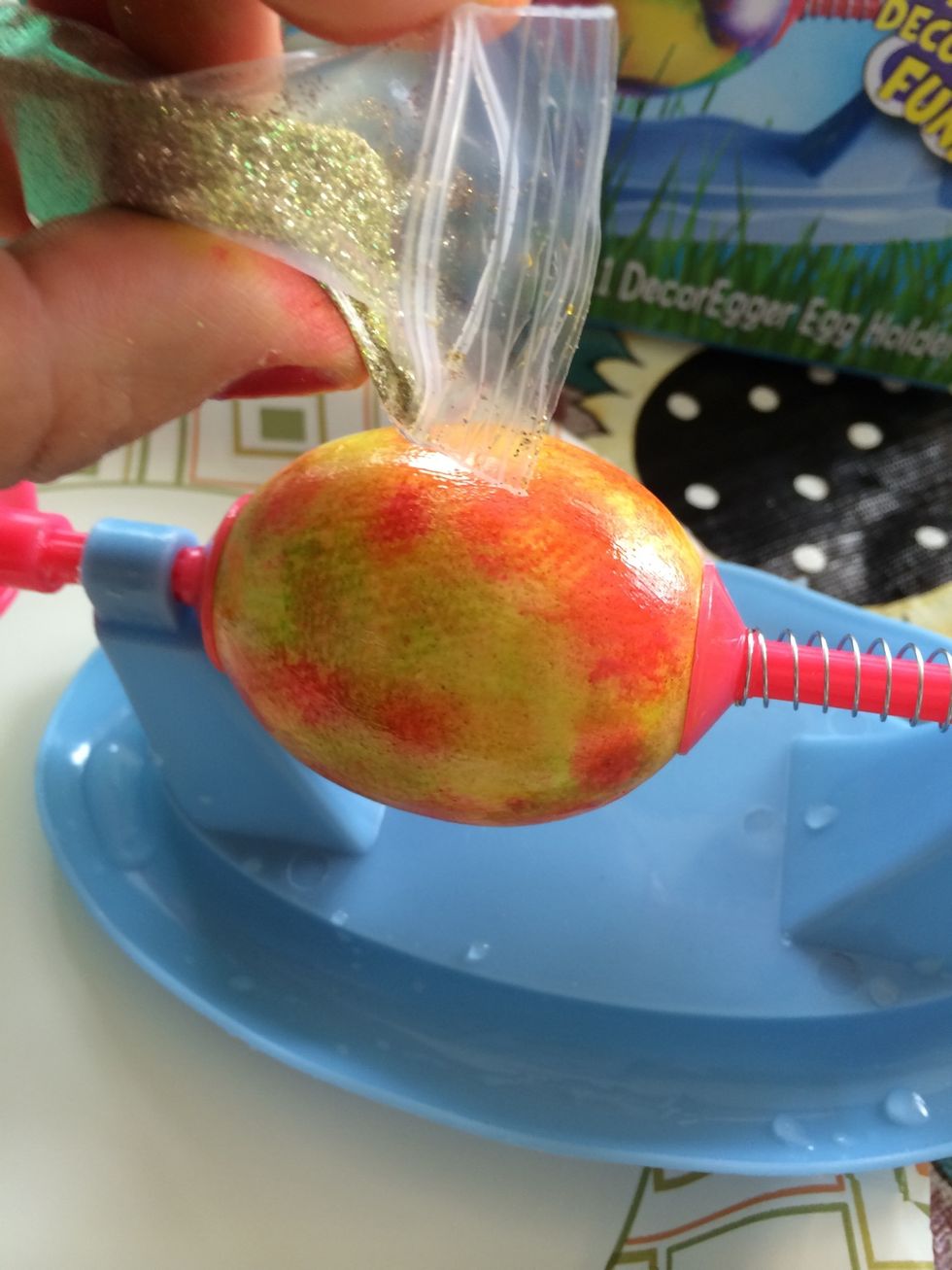 As it drys you do have to add some glue and glitter to the ends.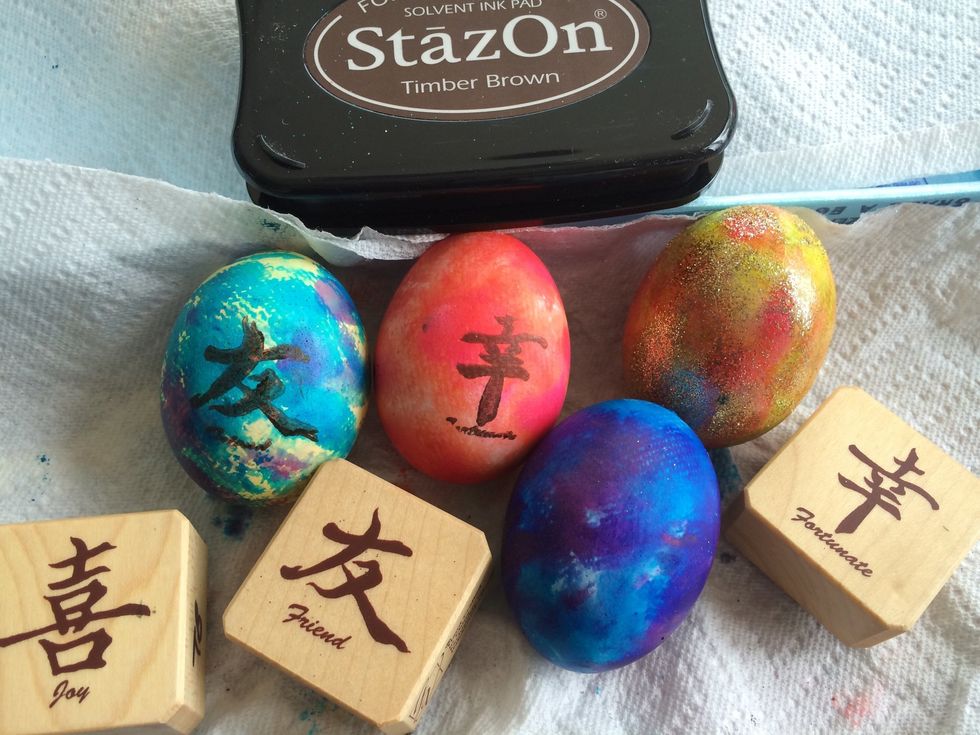 If you decide not to glitter, try stamping an image (softly) onto the egg. Stayzon is water proof!
Boiled eggs, food color vinegar mod Podge glitter
1
1
1