These are simple, inexpensive, easy to make blankets that do not require sewing.
2
These blankets can be any size you would like. Just when 1st cutting the fabric, be sure to add about 4 inches to length and width to allow for ties.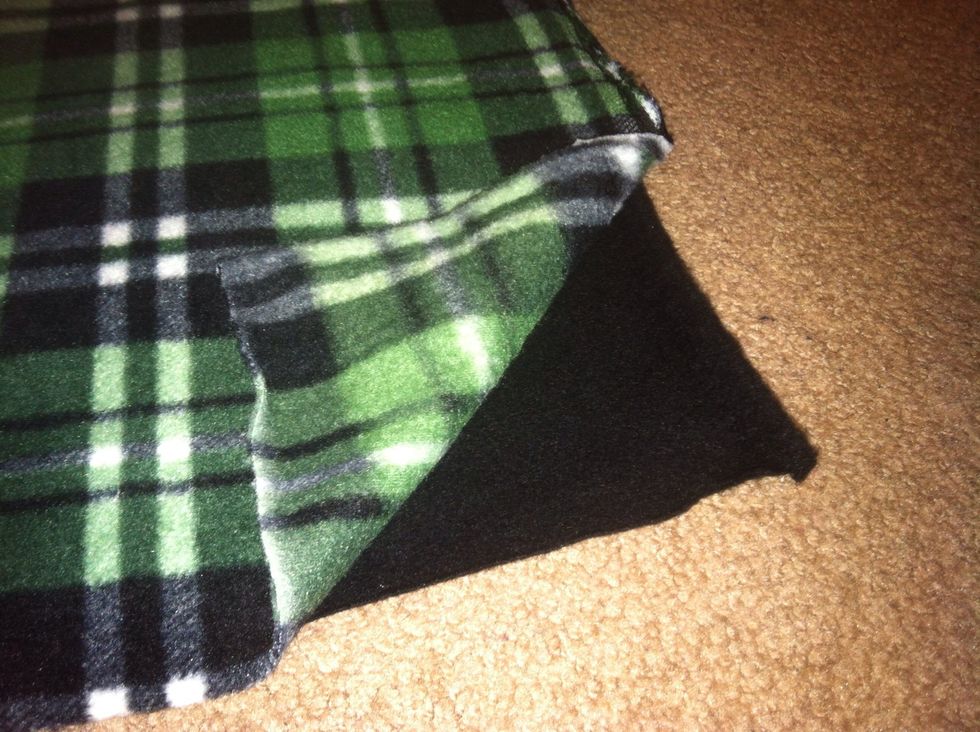 Lay 2 sheets of fleece together. Make sure the wrong sides face each other.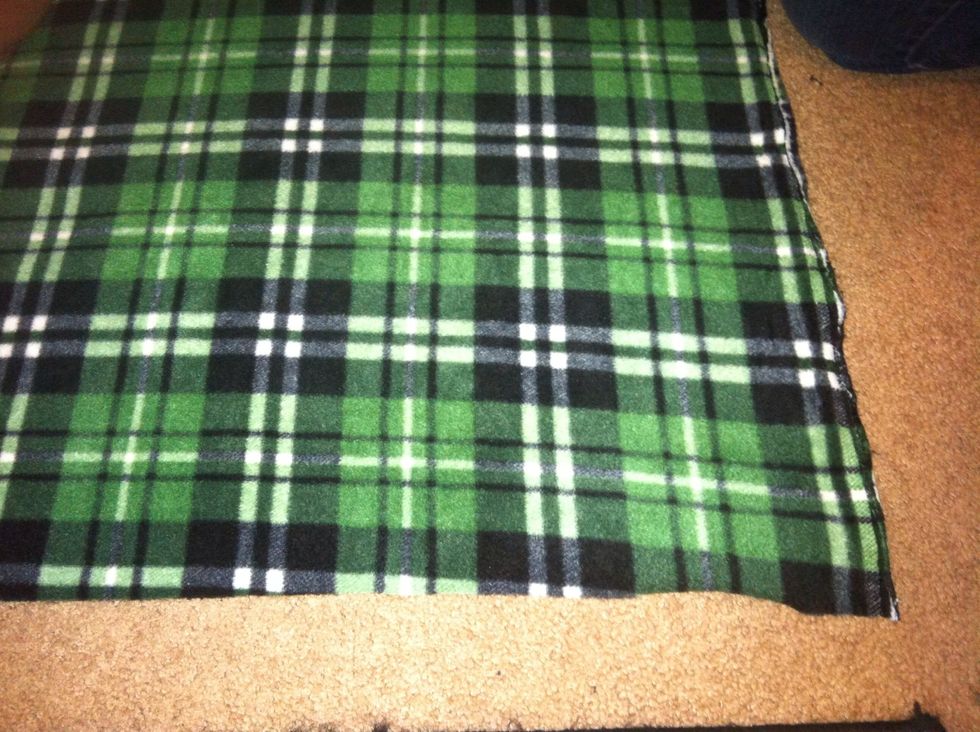 Line the edges up as straight as possible. It's okay if they're a little off.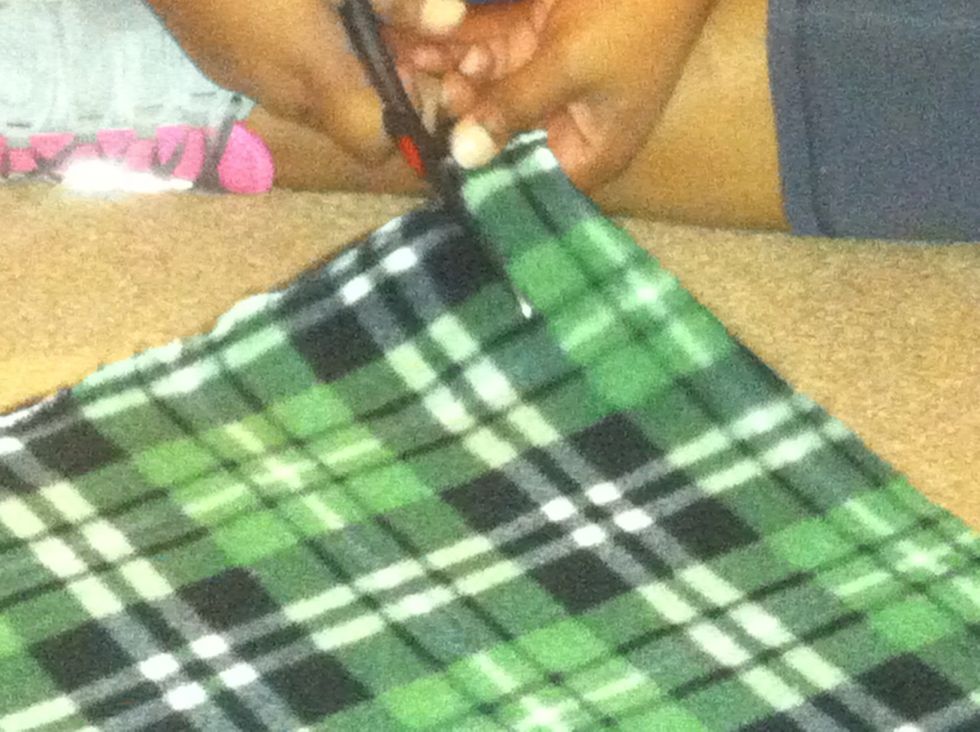 Cut out a 2 inch x 2 inch square on each corner of the fabric. Make sure you are cutting through both layers of fleece.
Along each side, cut strips of about 1 inch wide and 2 inches long. This doesn't have to be exact.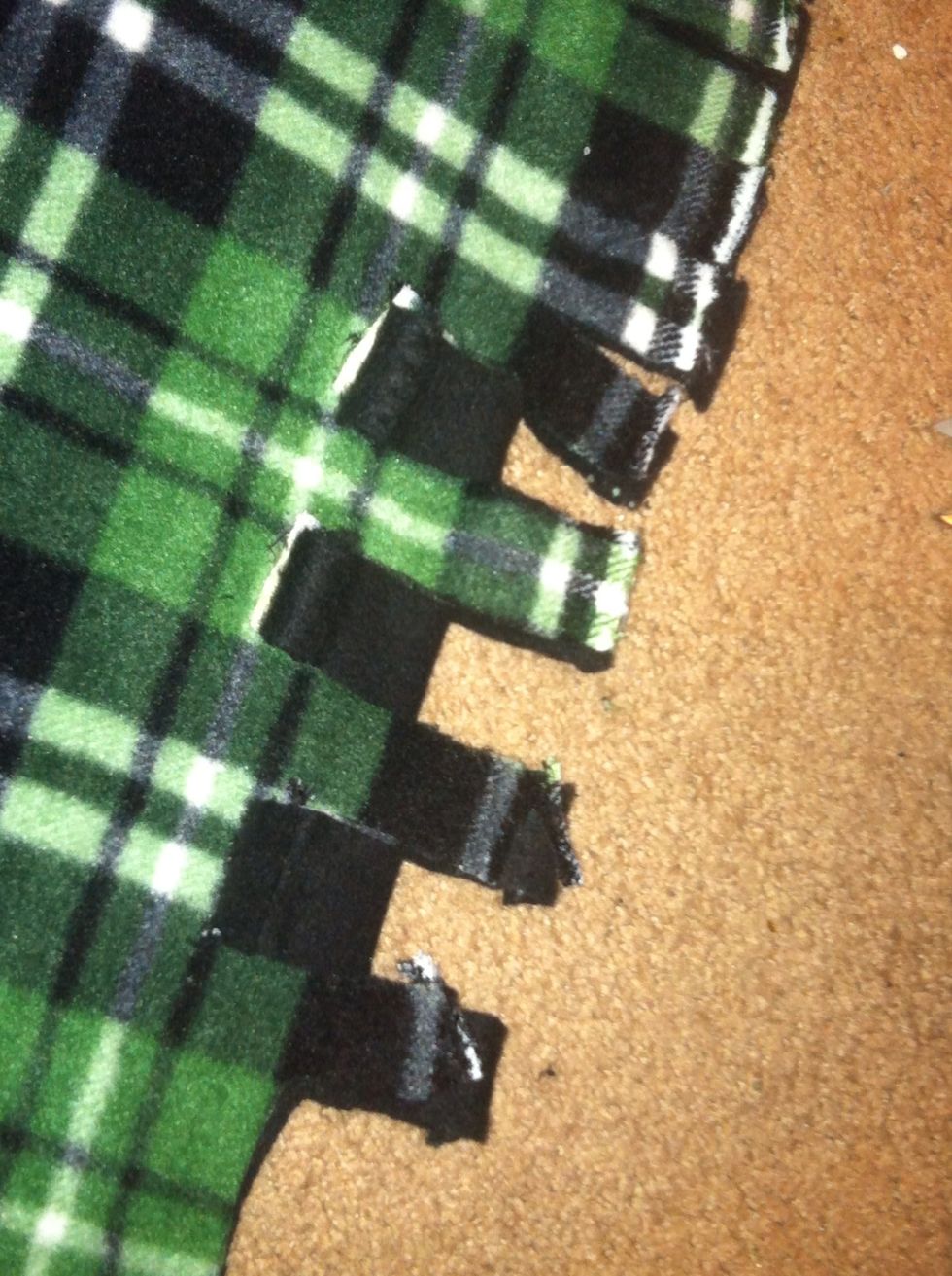 Every other strip is folded up to see this better.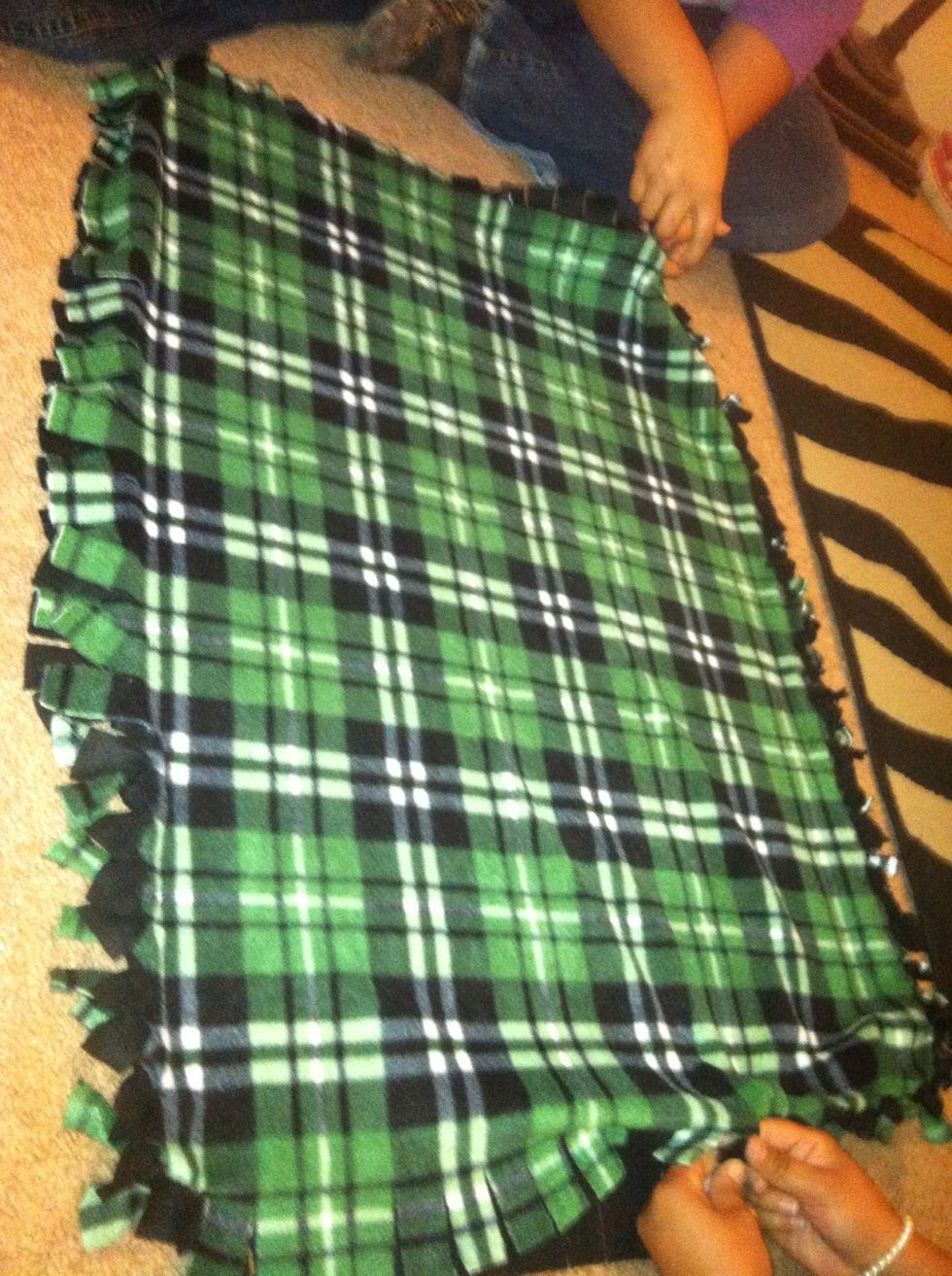 Be sure to tie each side.
Finished product.
2 sheets of fleece fabric
Scissors