Smelling deliciously of herbs and wild mushrooms, this is a bread you can't wait to eat straight from the oven. Perfect for tearing into pieces and dipping in olive oil and balsamic vinegar
28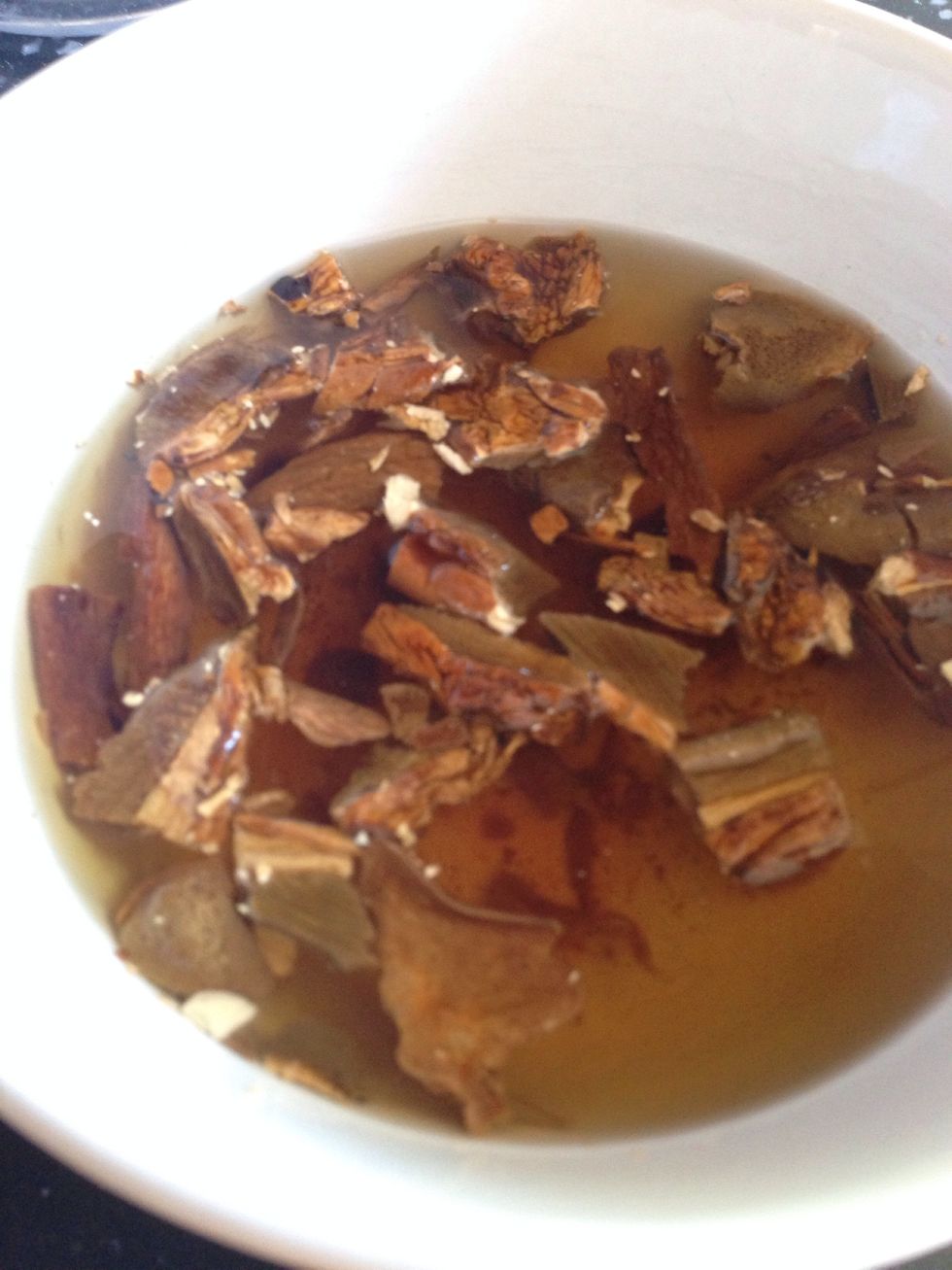 Pour the boiling water over the mushrooms and leave to soak until water is cooled to room temp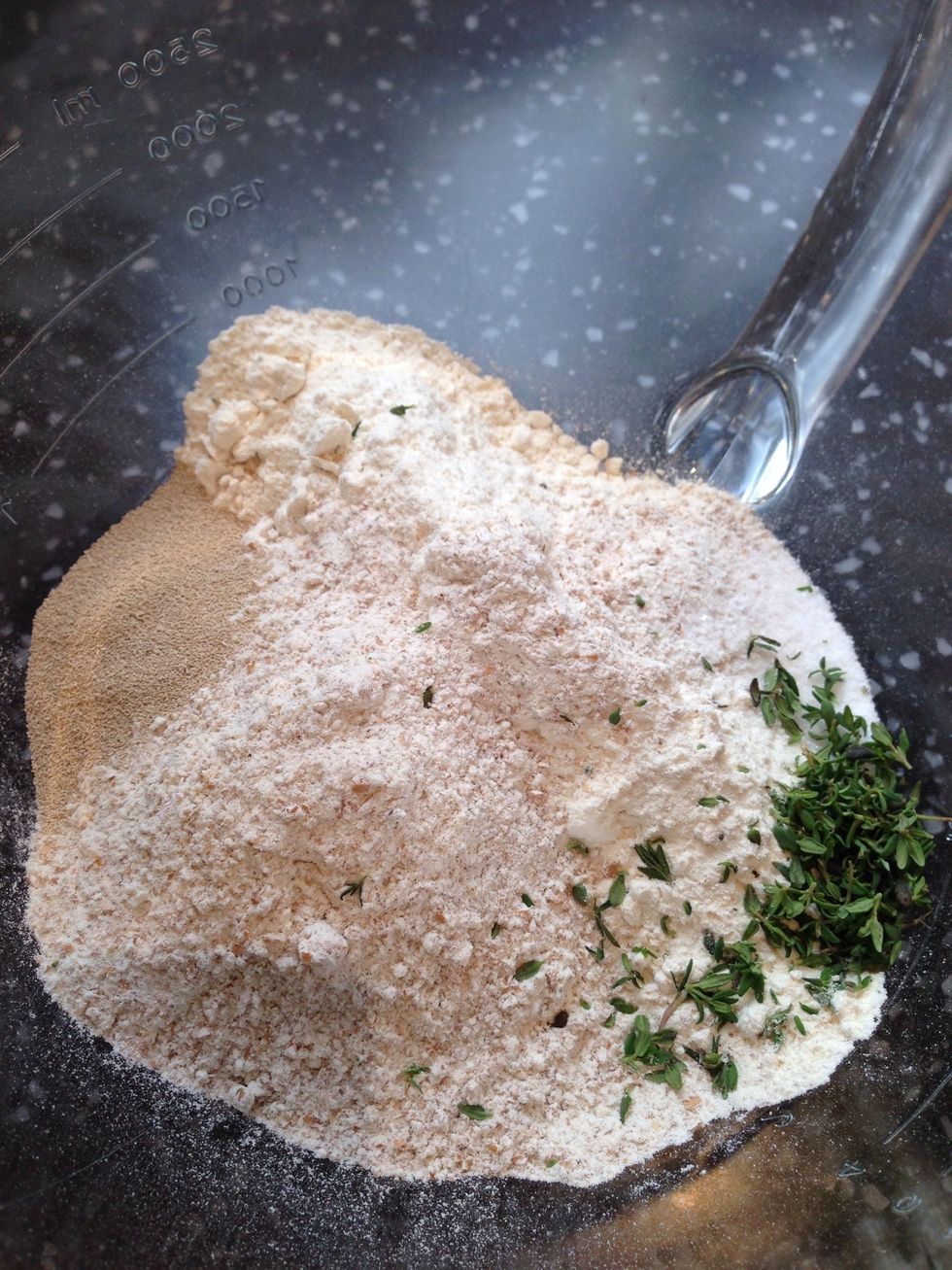 Add both flours, salt, yeast, and thyme into a bowl. Mix for 30 seconds then make a well In the centre of the flour mixture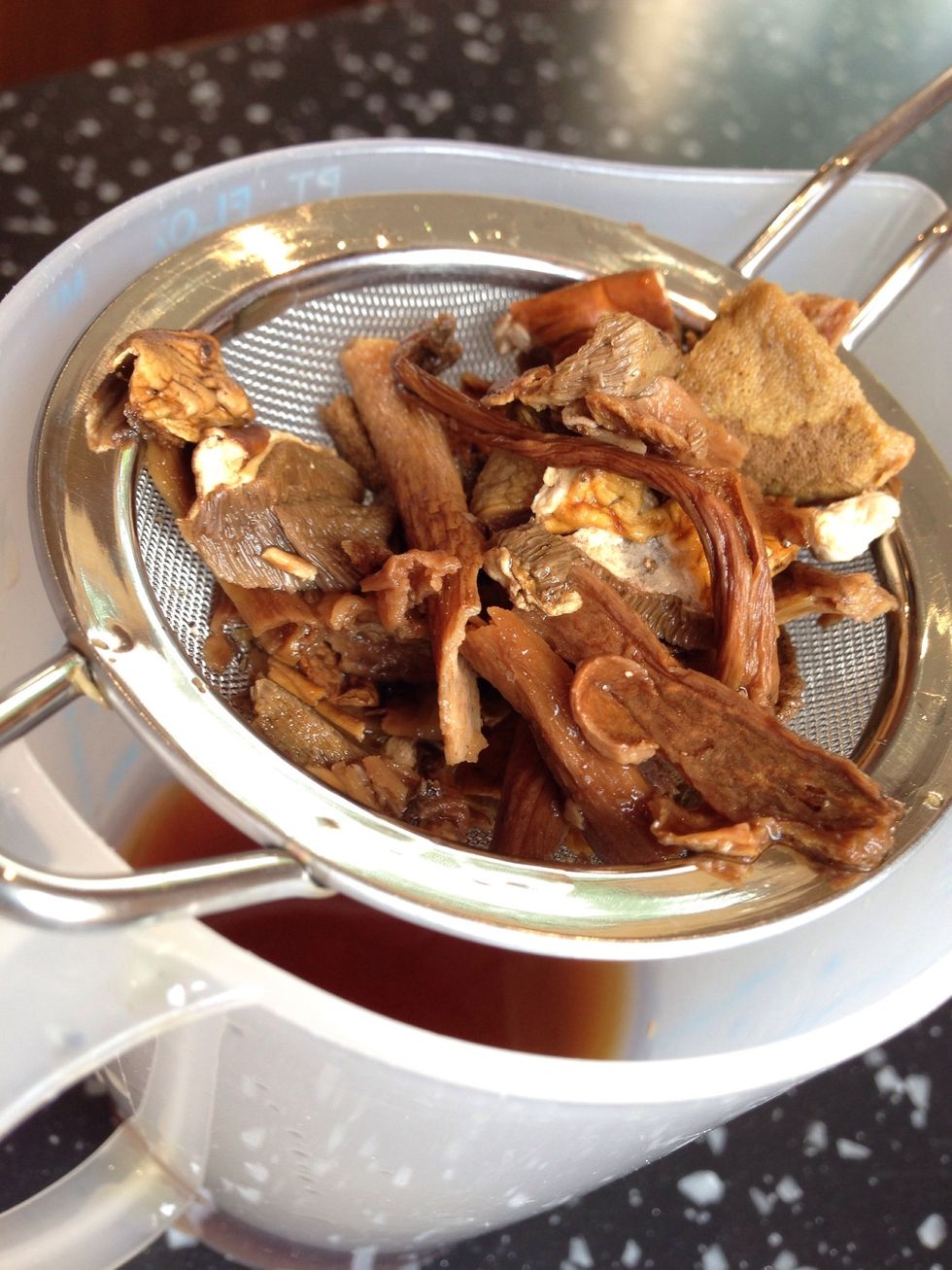 Drain the mushrooms in a sieve over a measuring jug and press mushrooms to remove as much water as possible. Make up the liquid to 225ml with Luke warm water
Add the mushrooms to the flour mixture along with the liquid and mix until a soft dough is formed. You may need slightly more or less water or flour depending on the humidity in your kitchen.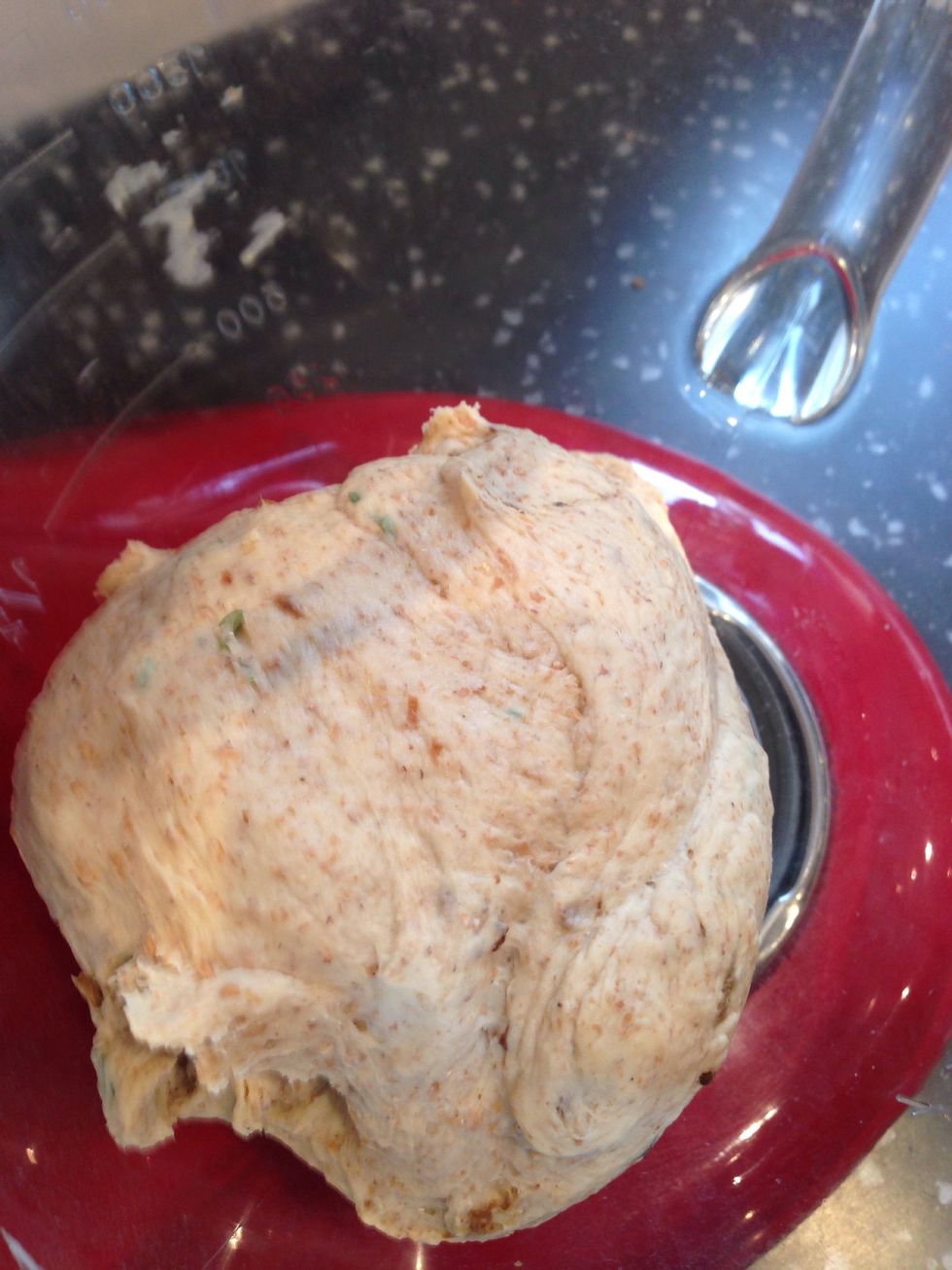 The dough should be soft and leave no residue on the mixing bowl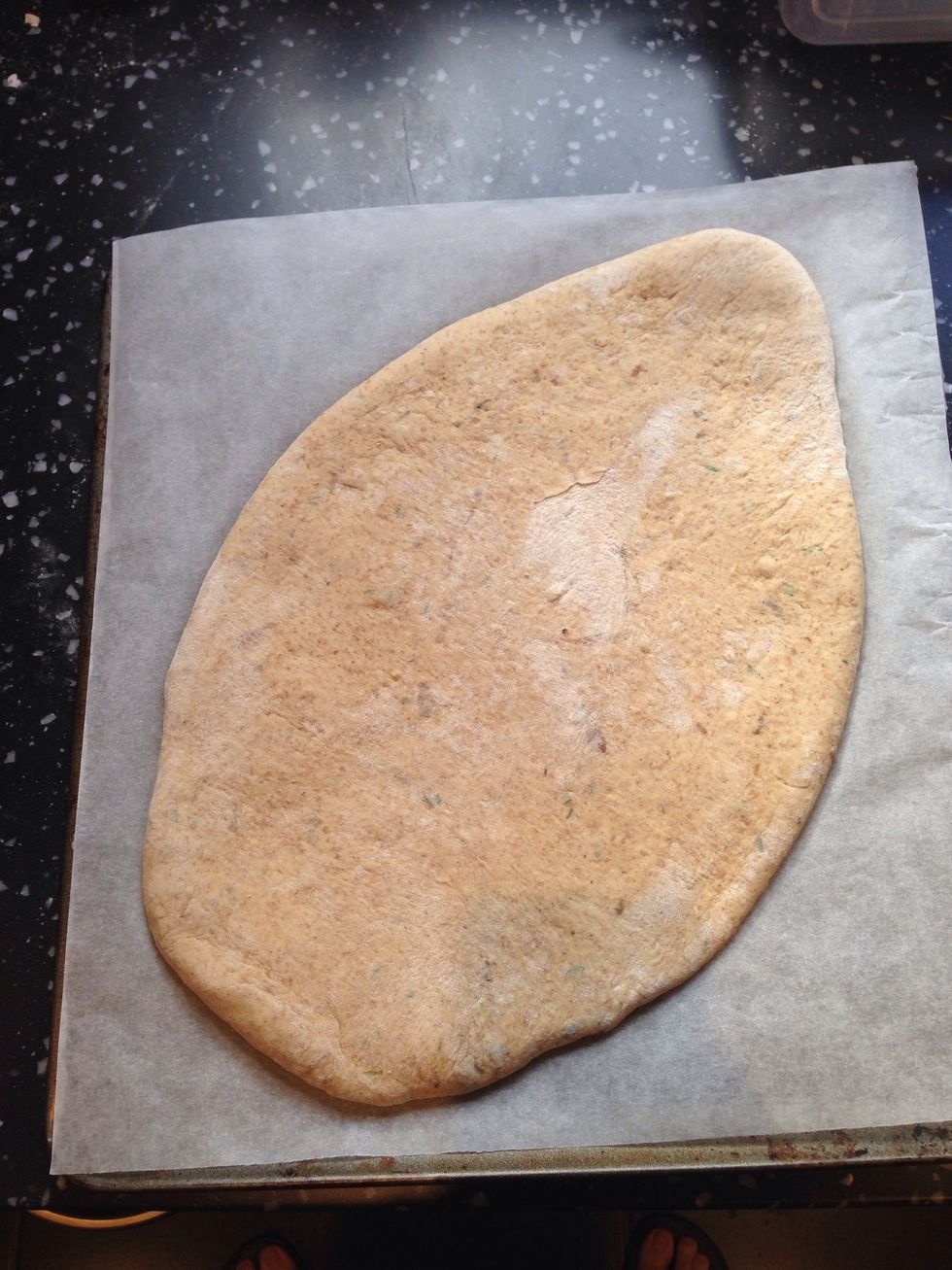 Flatten out the dough and use a rolling pin to smooth out into an oval shape. Place this onto a sheet of greaseproof baking paper and cover with cling film until height doubles. Preheat oven to 230°c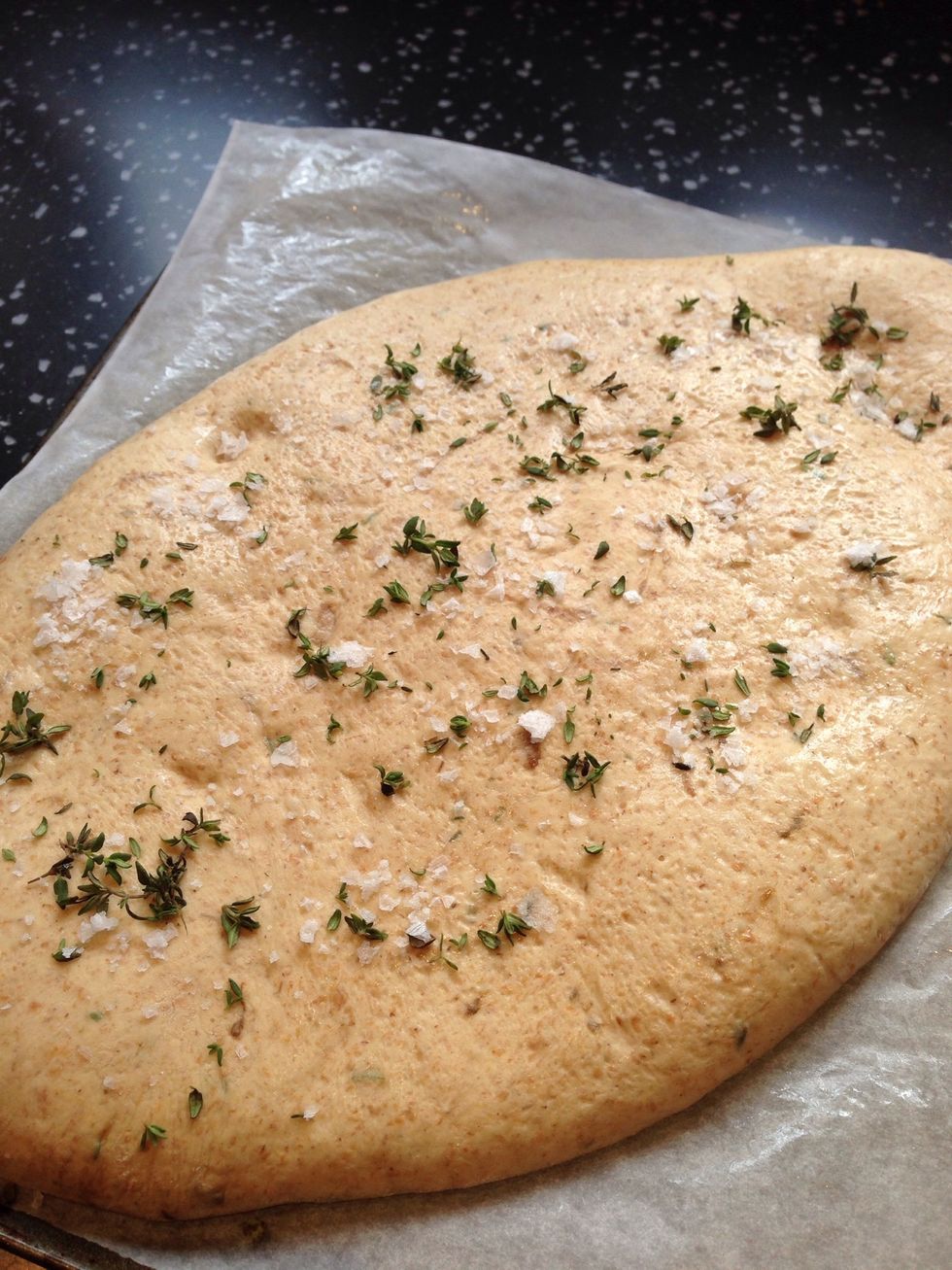 Sprinkle with thyme and sea salt. Put a baking stone or heavy baking tray into the oven to heat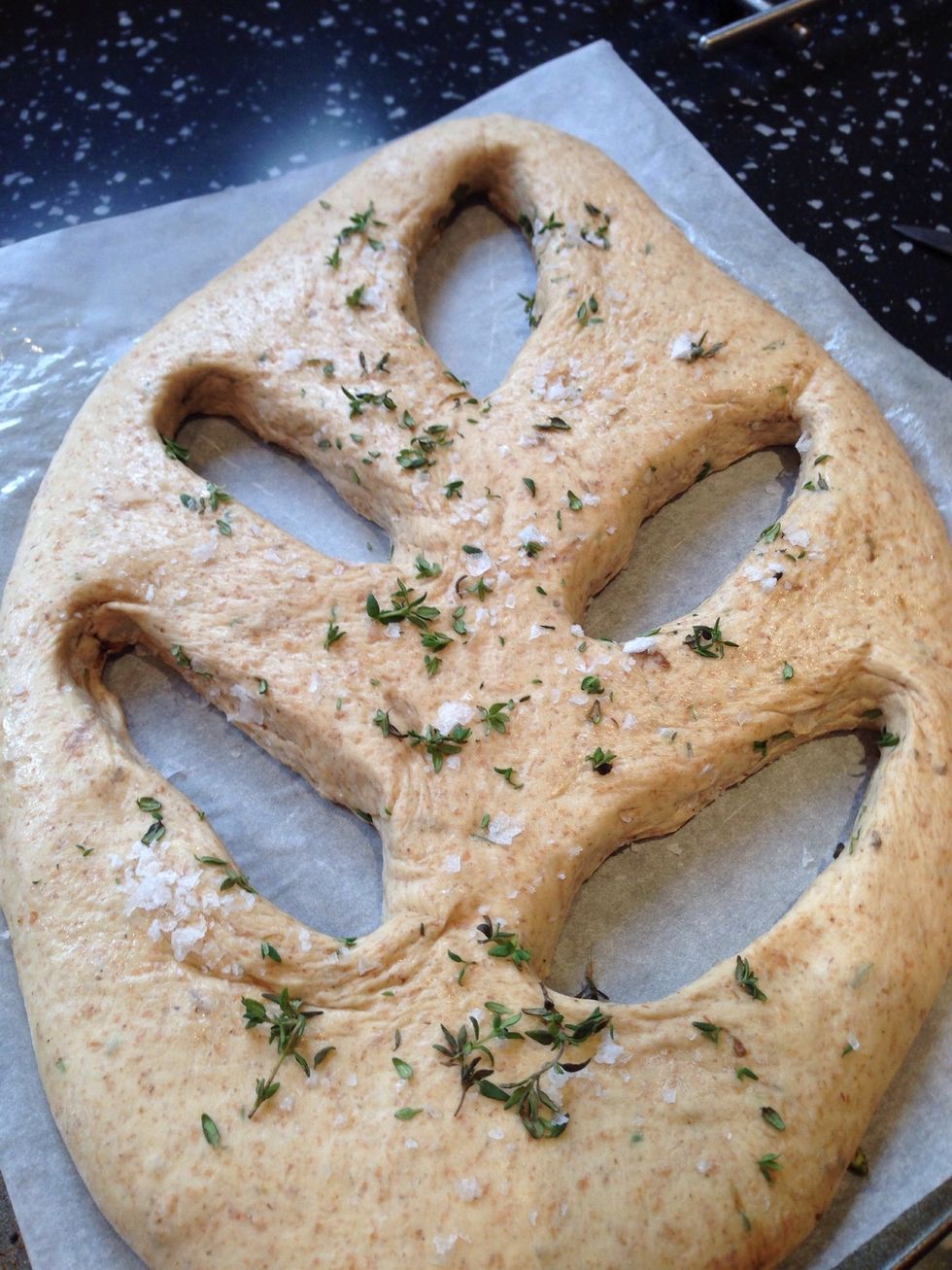 Make 5 slits in the dough in a leaf shape. Use your fingers to widen them slightly. Carefully slide the paper with the dough on it onto the heated baking stone or upturned baking tray.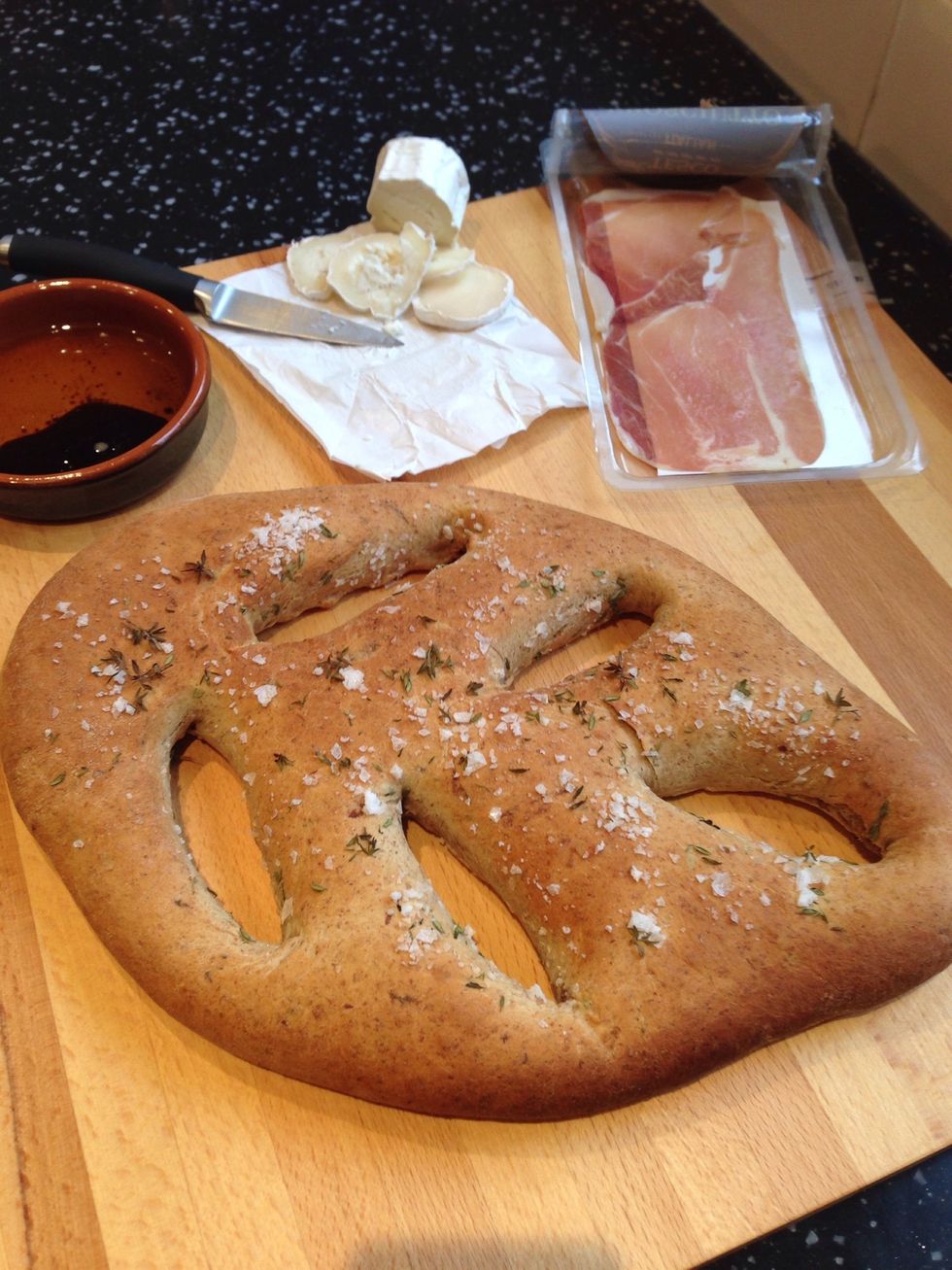 Create steam in the oven by adding cold water to a small preheated tin at the bottom of the oven. Bake for 12-15 minutes until brown and hollow when tapped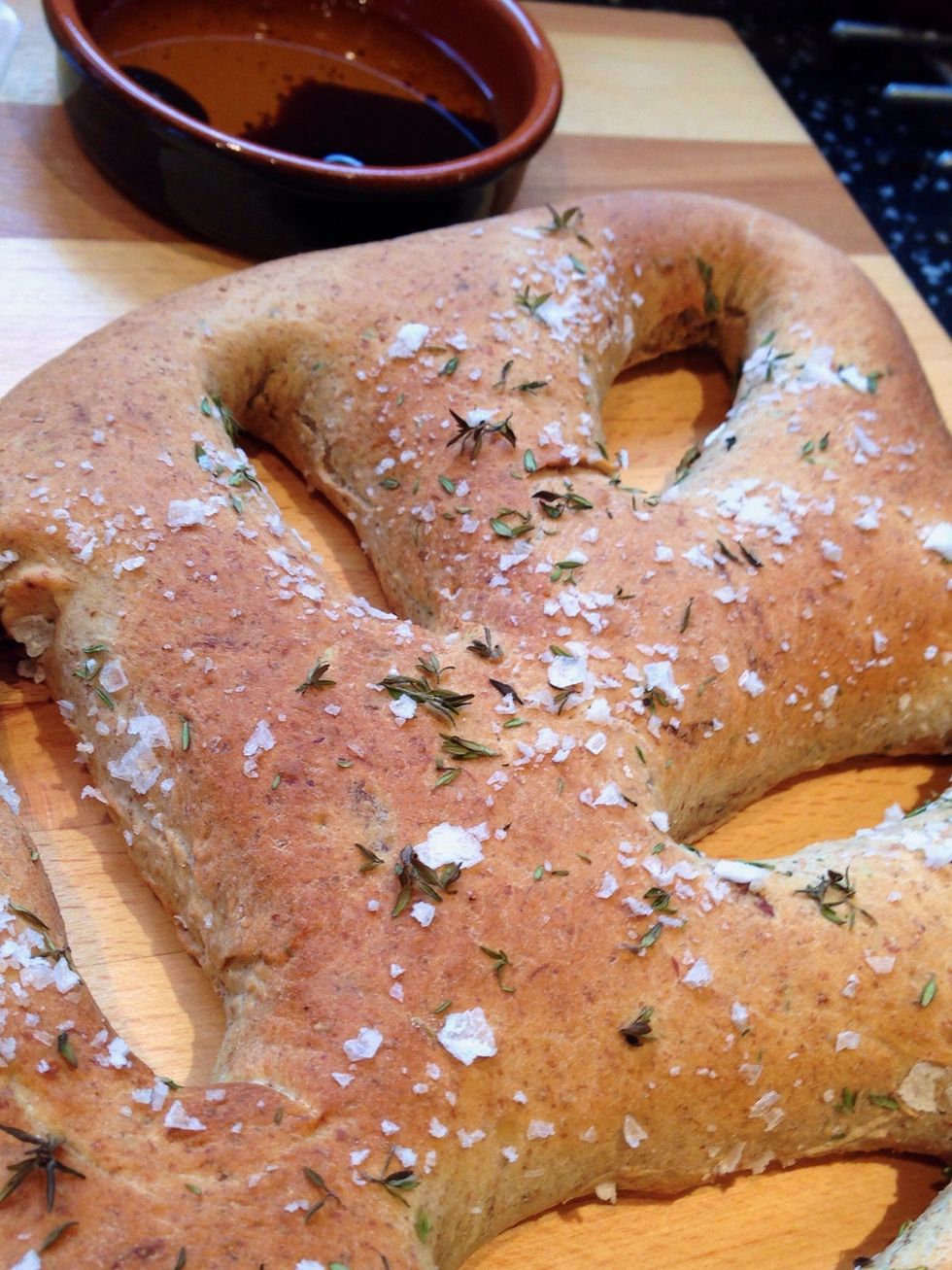 Goes well with olive oil and balsamic vinegar. Goats cheese and Parma ham also goes perfectly with this warm treat. Enjoy!!!
15.0g Dried porcini mushrooms
200.0ml Boiling water
250.0g Strong white bread four
100.0g Wholemeal wheat or spelt flour
1.0tsp Salt
7.0g Fast action dried yeast
1.0tsp Chopped fresh thyme leaves
Fresh thyme leaves for topping (optional)
Sea salt flakes for topping (optional)
The Didsbury Baker
Home cooked food in the heart of Didsbury. Baking is my passion, food is my hobby, eating is my Achilles heel! Follow me for new recipes and ideas!