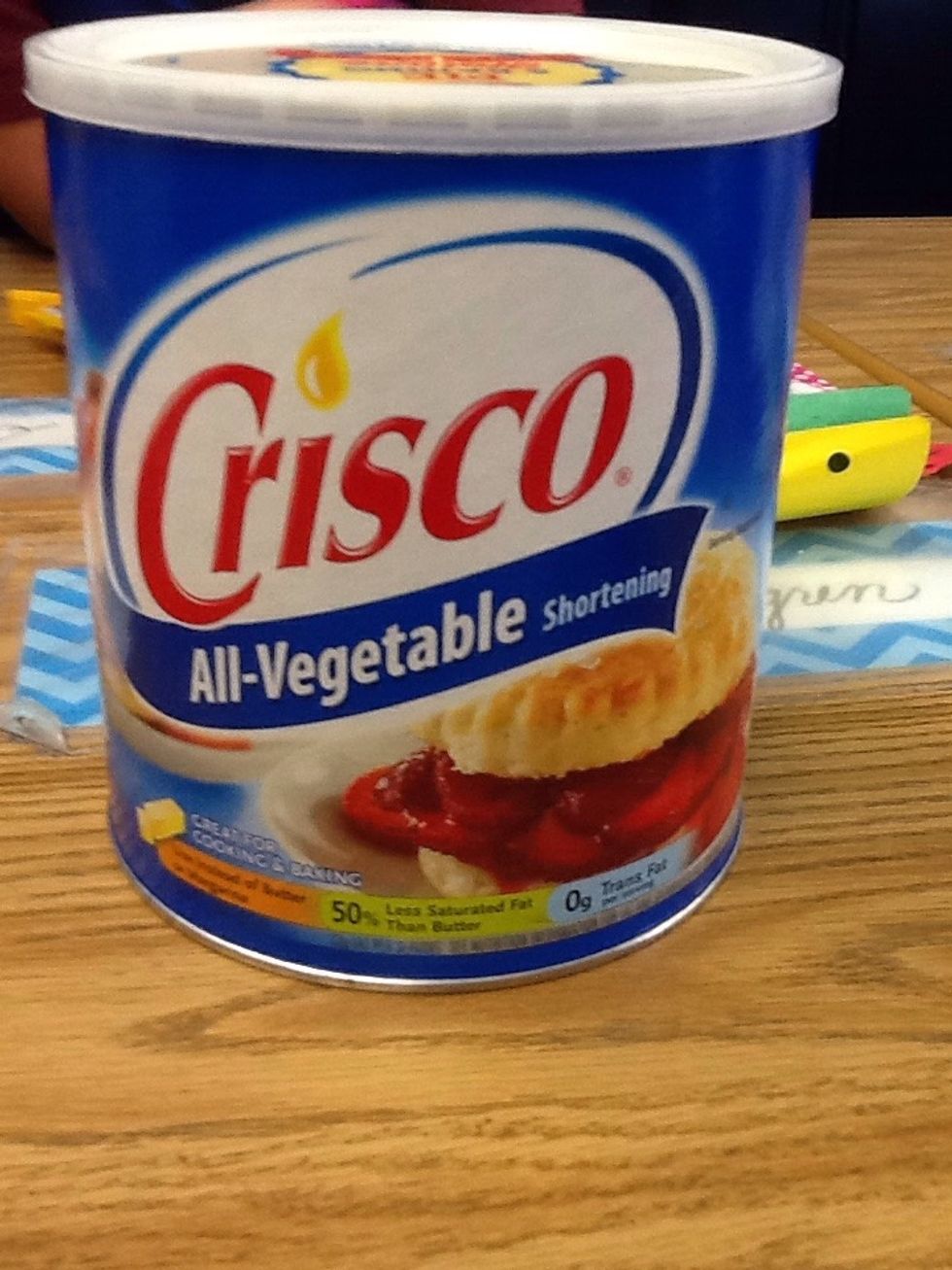 First add 1 cup shortening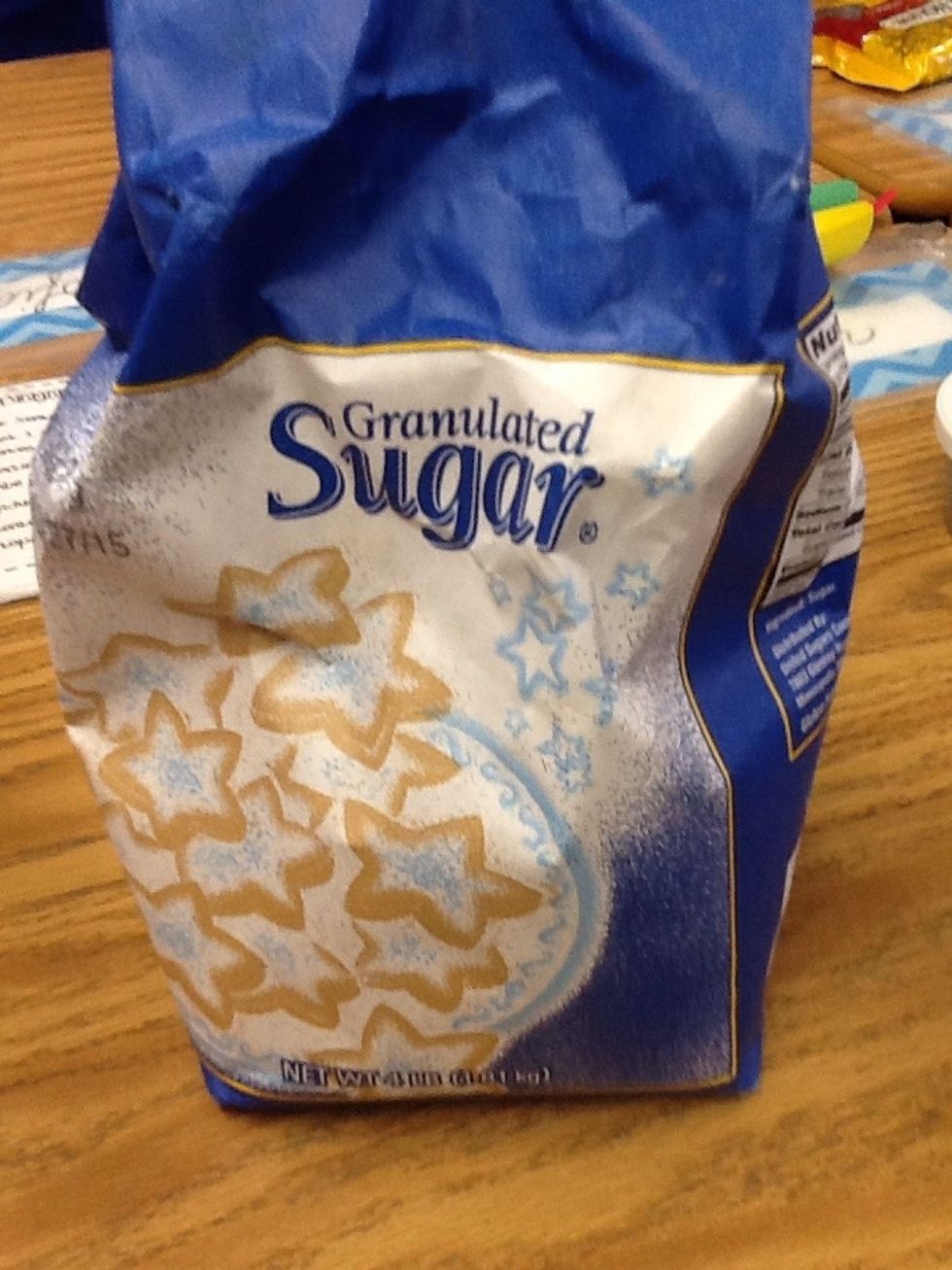 Next add 1 3/4 cup sugar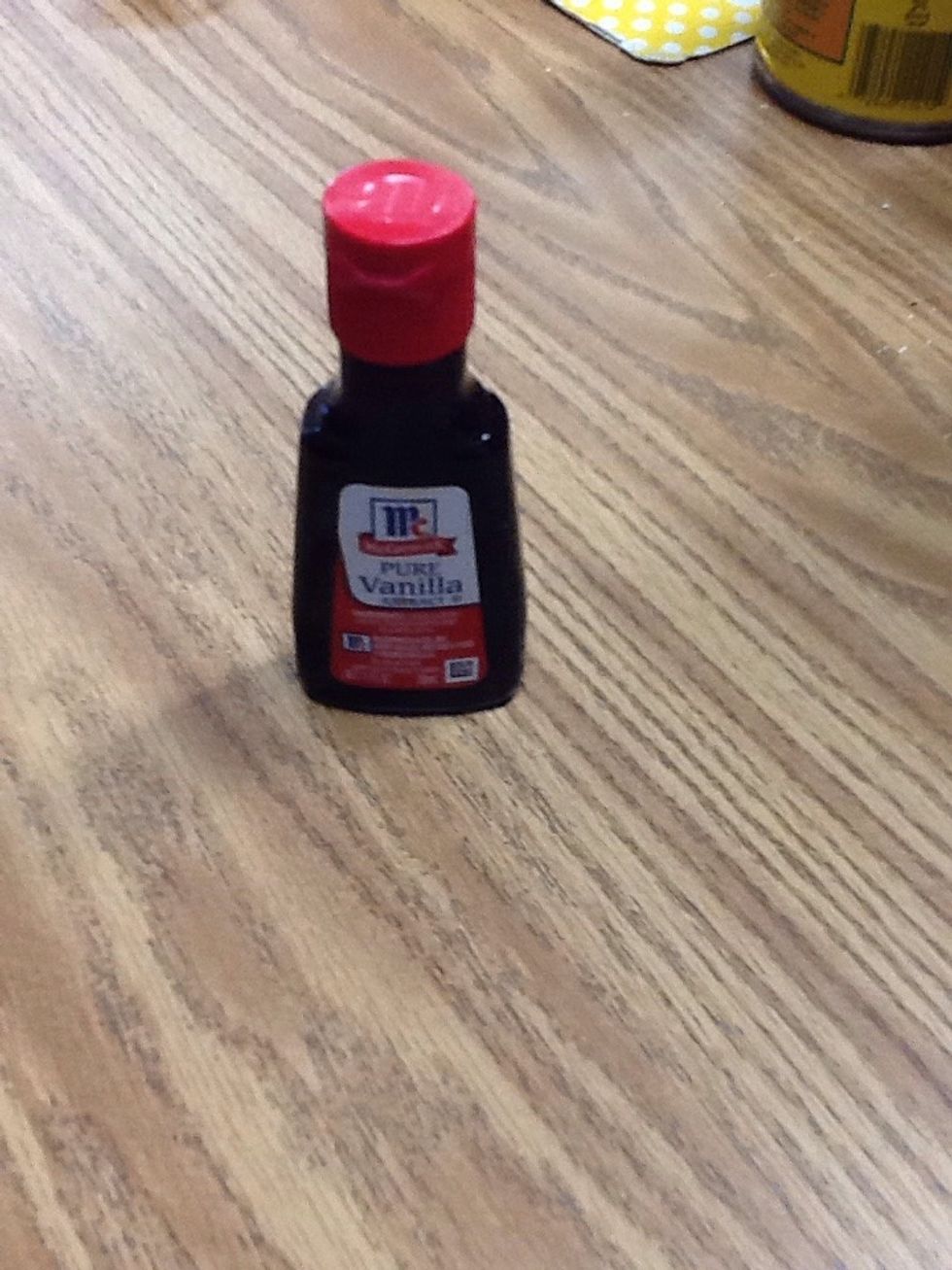 Then pour in 1 teaspoon vanilla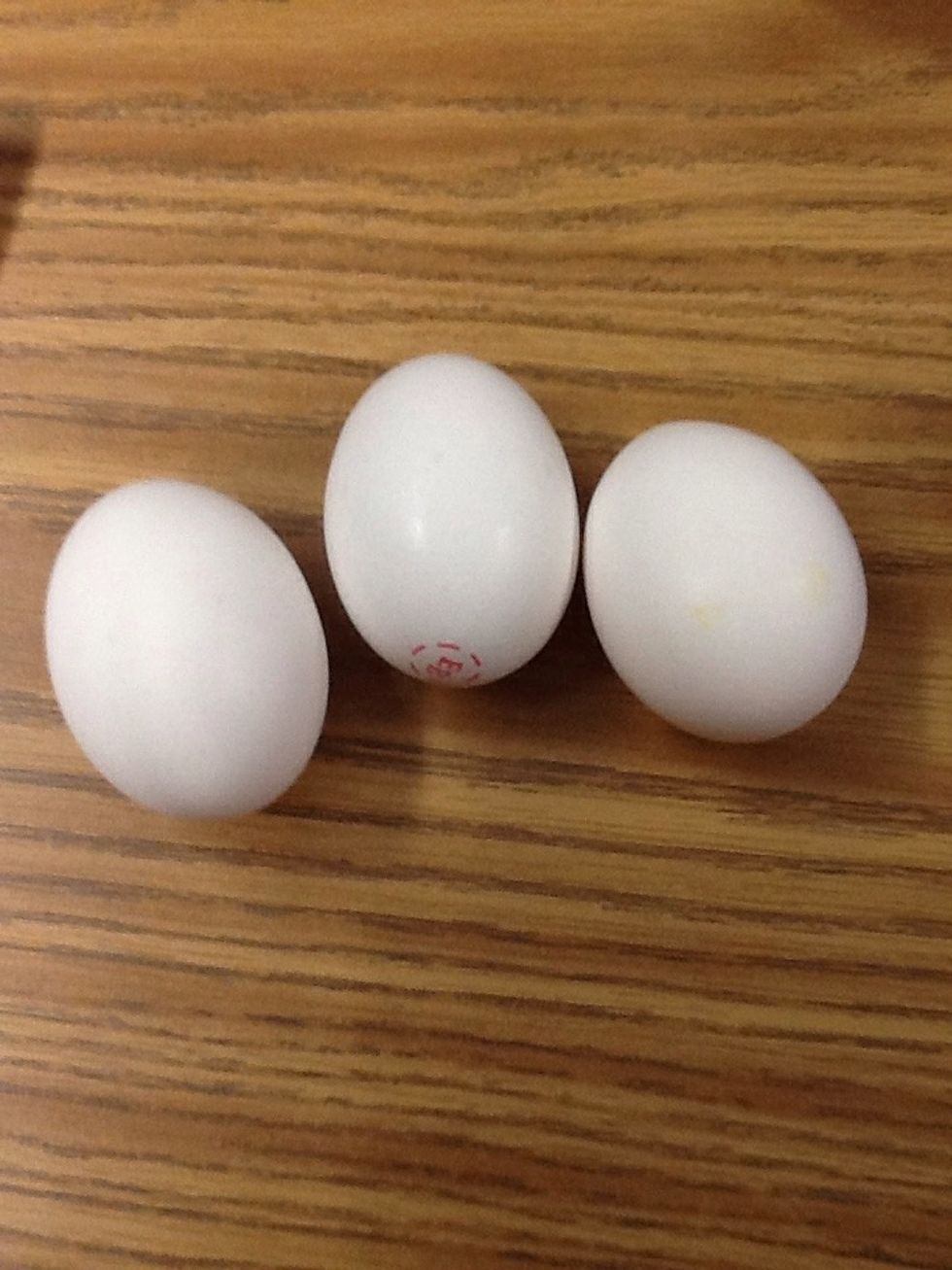 Crack 3 eggs, separate the egg whites and yolk. Put in the bowl.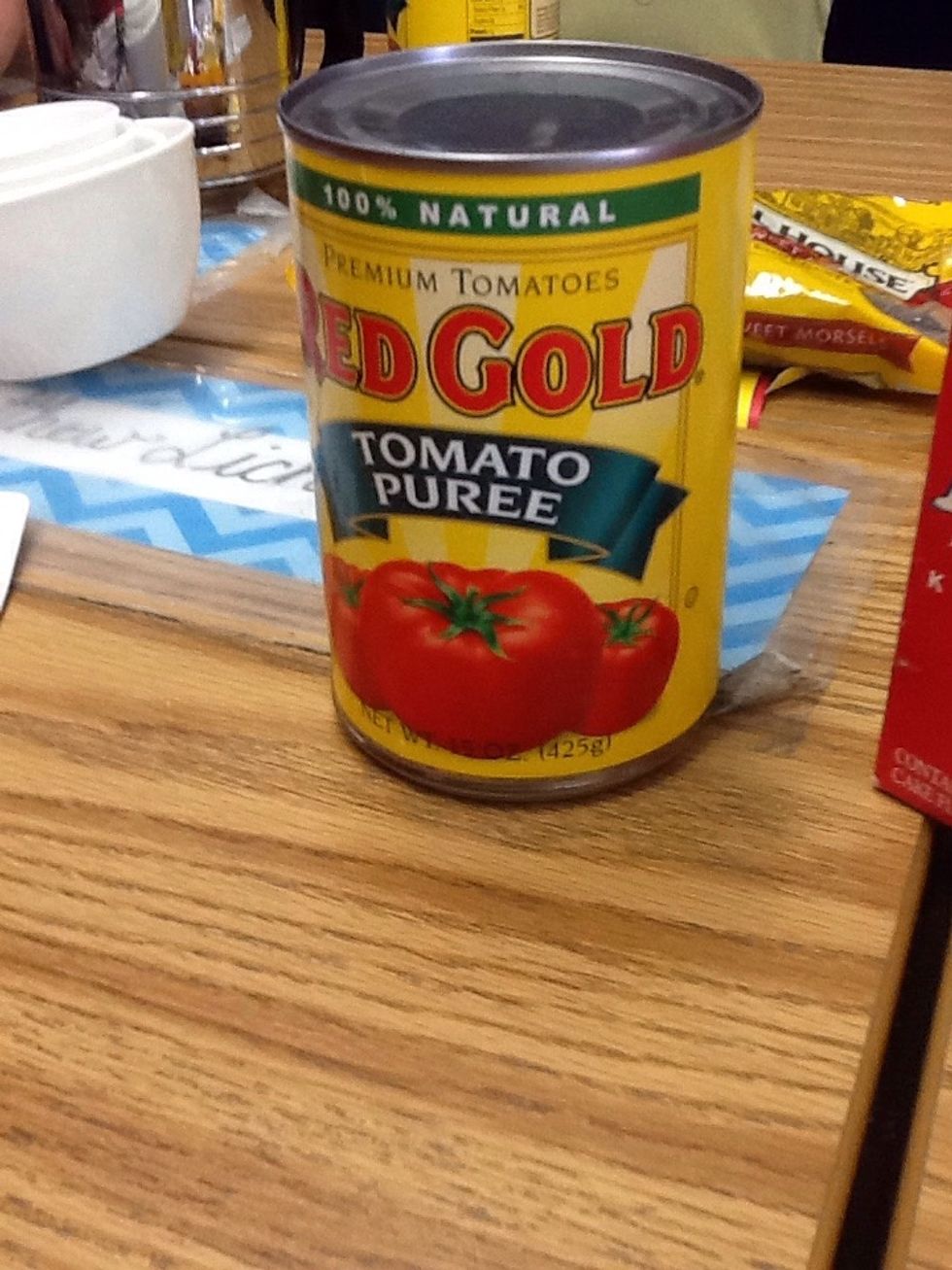 Then 1/3 cup of pureed tomatoes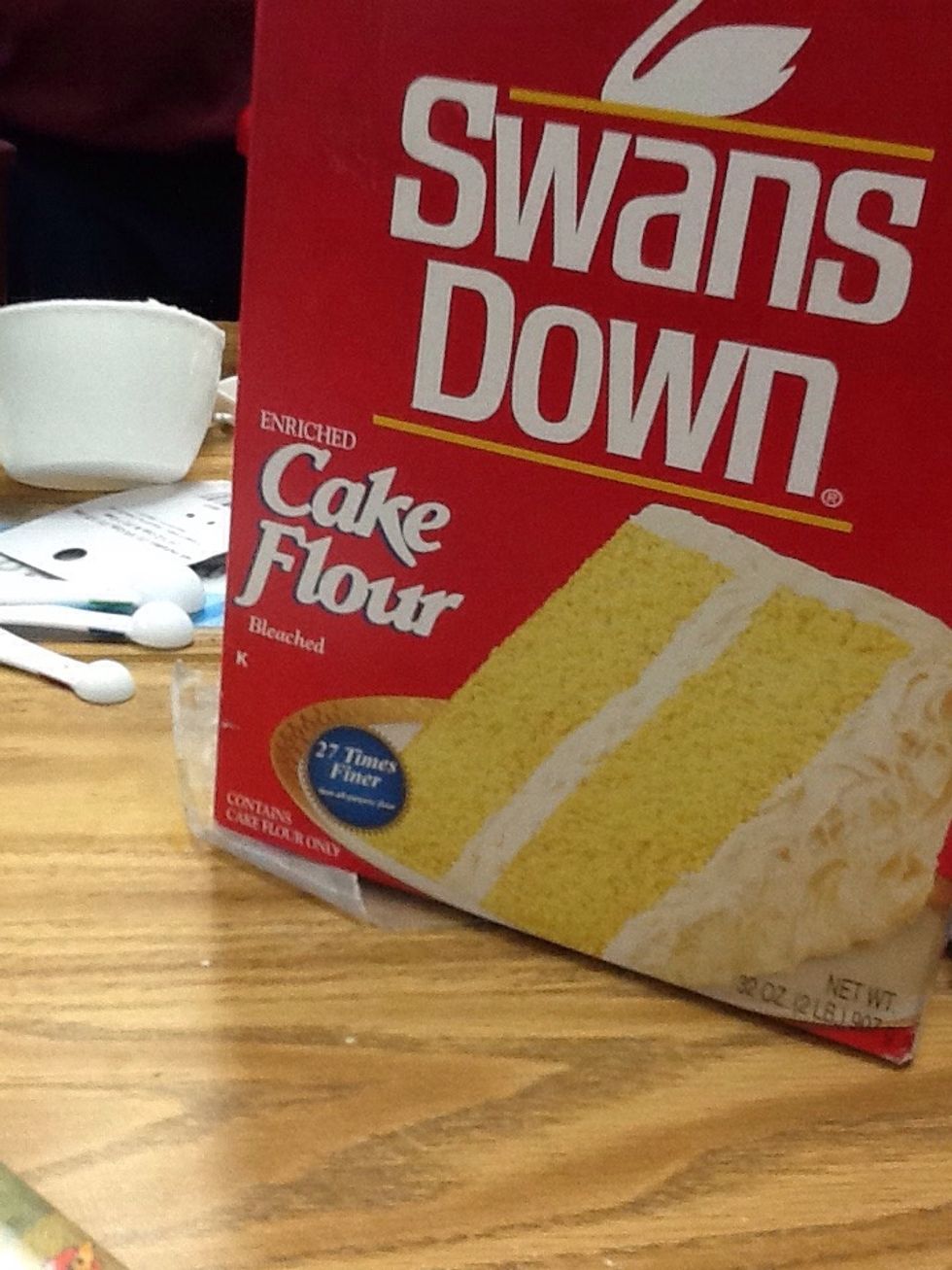 After that add 2 1/2 cup cake flour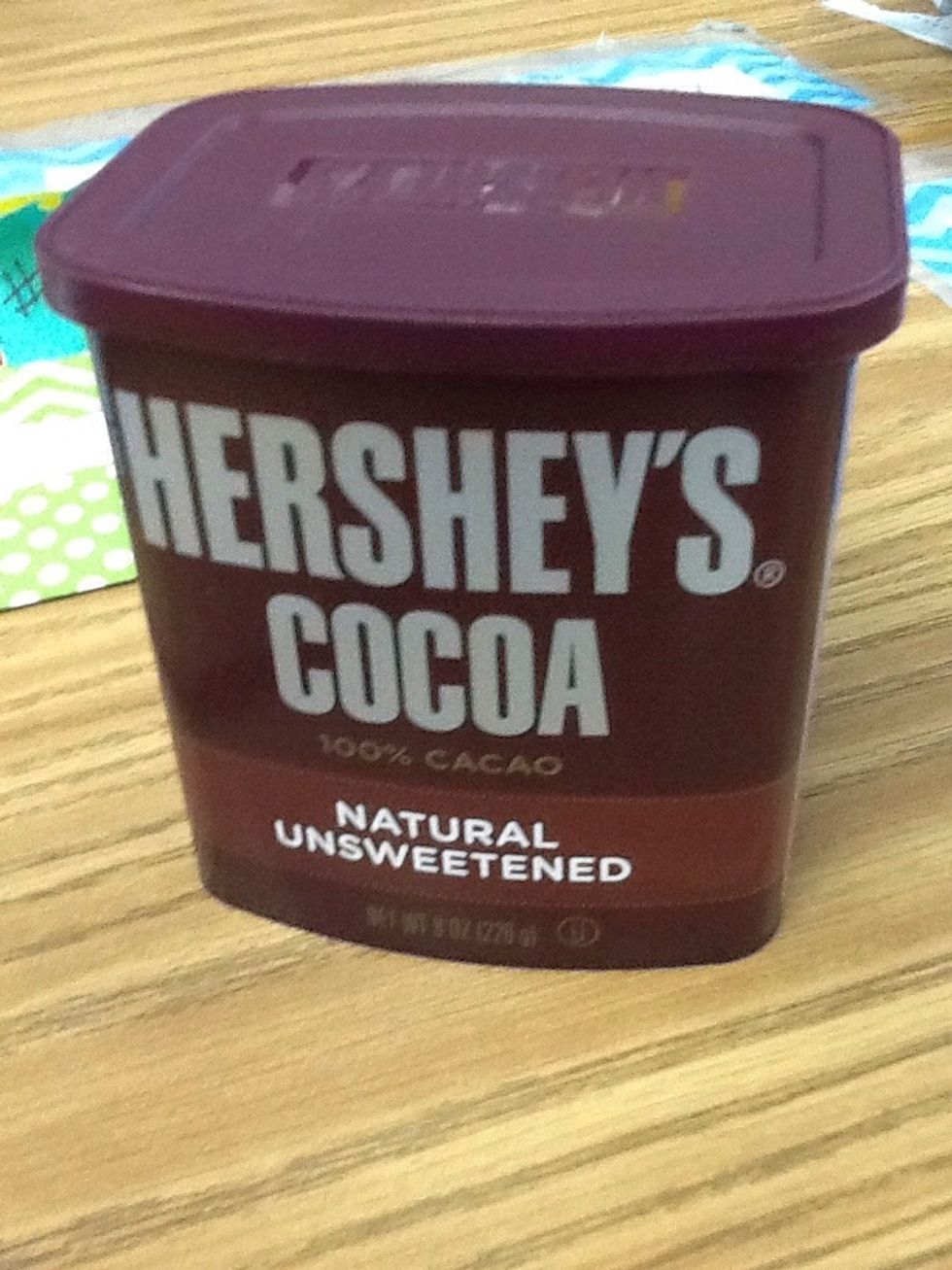 Then 1/2 cup dry cocoa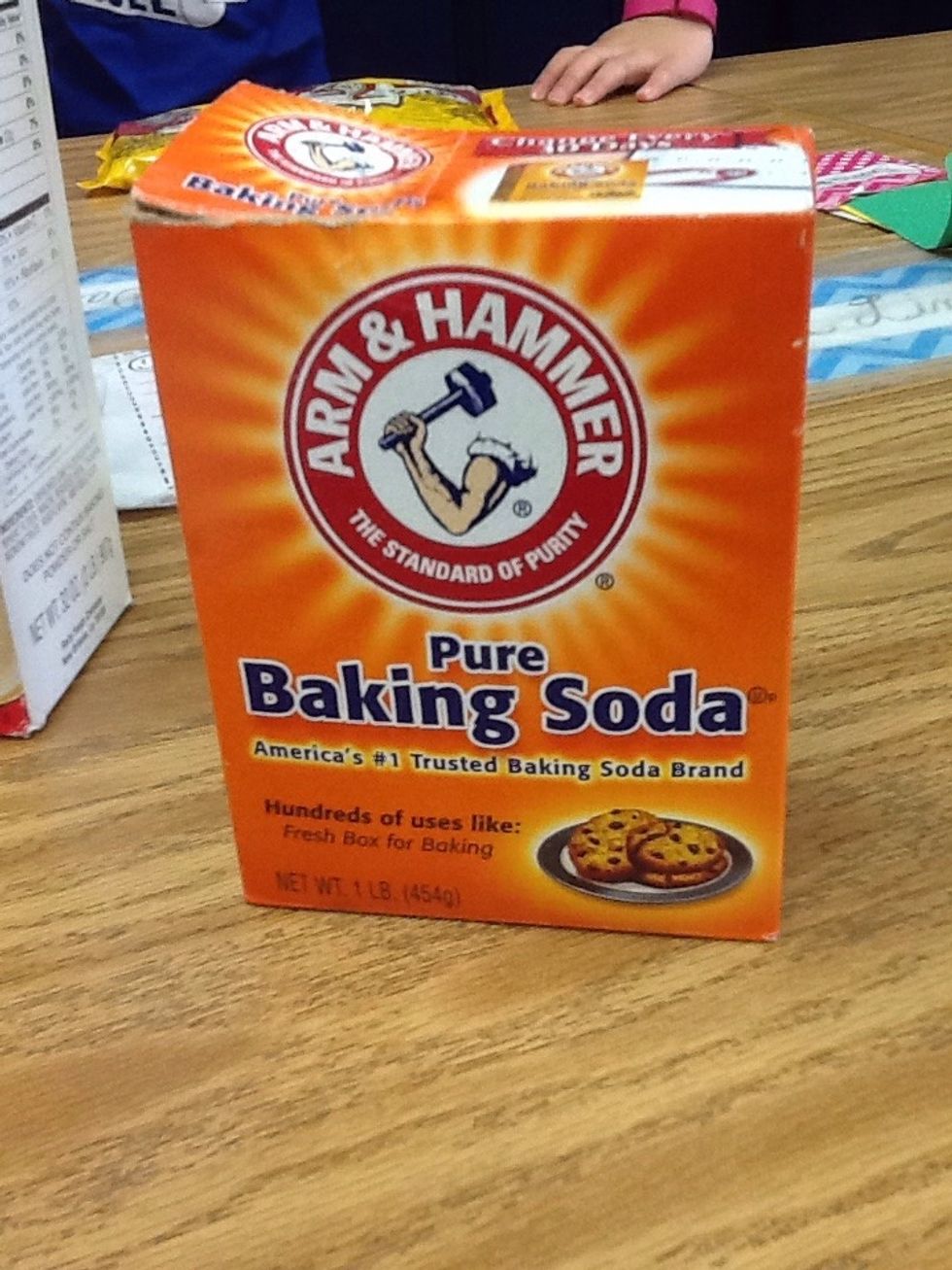 1 1/2 tsp baking soda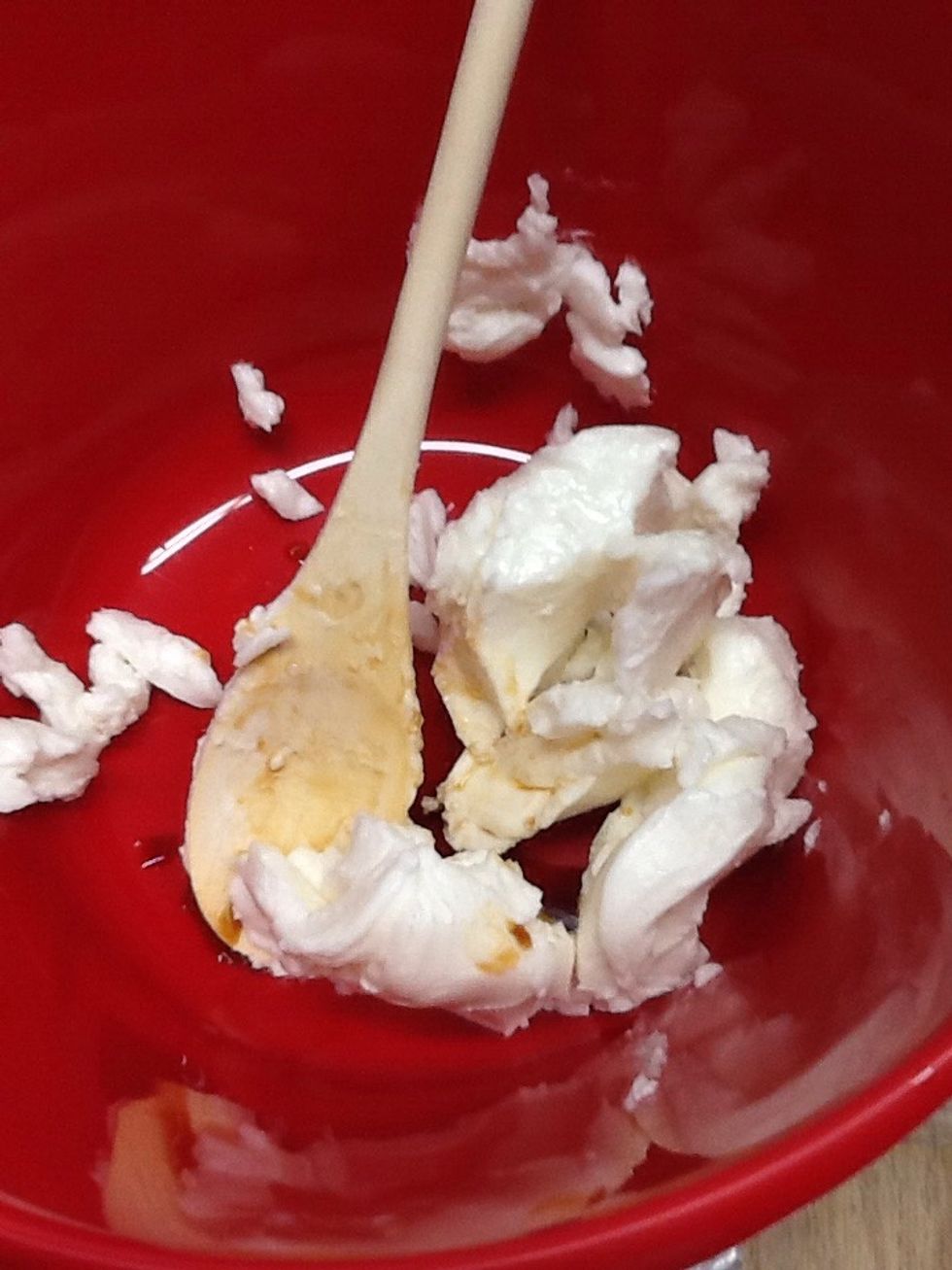 First put the the shortening In a bowl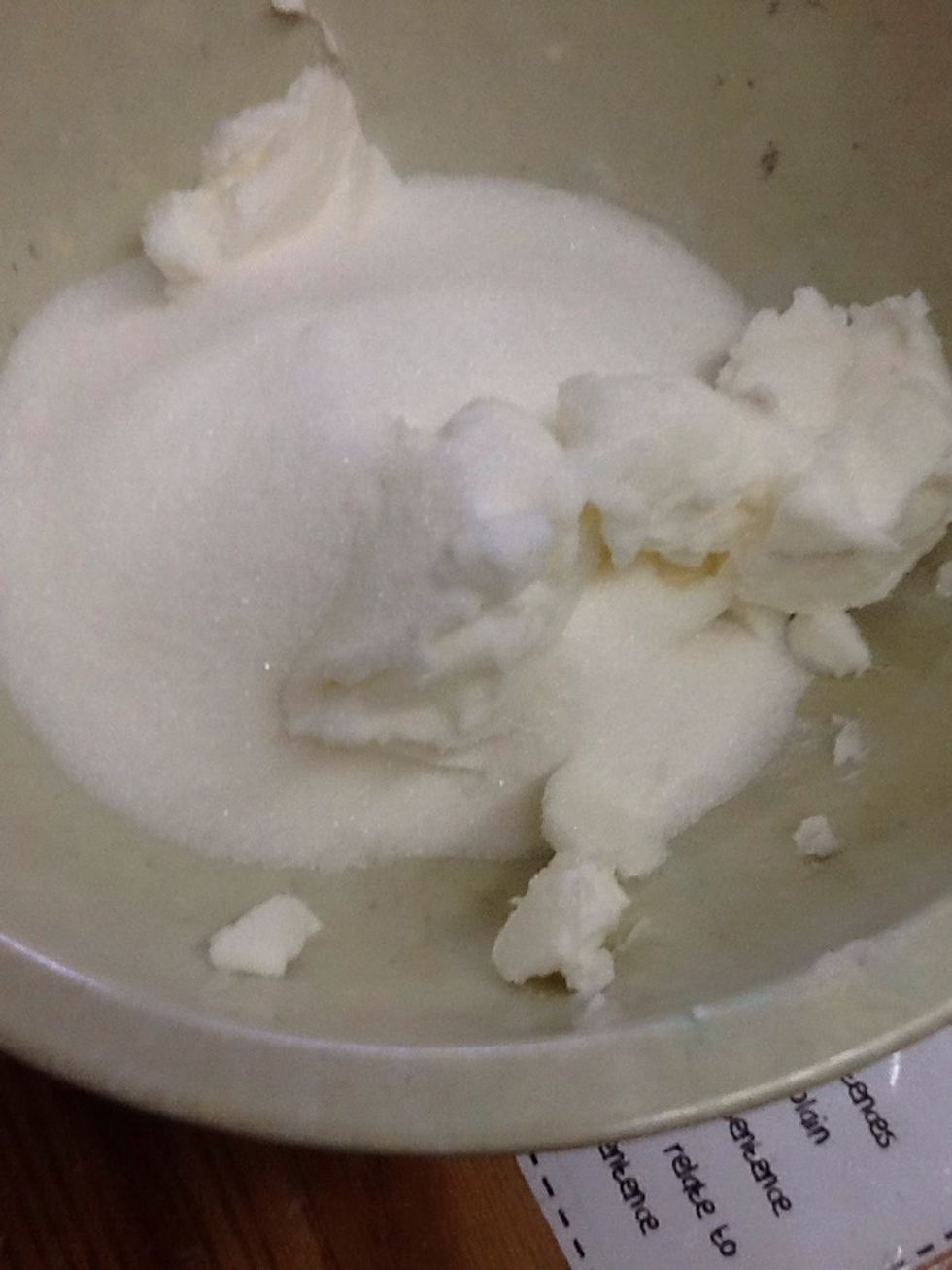 Next put sugar in.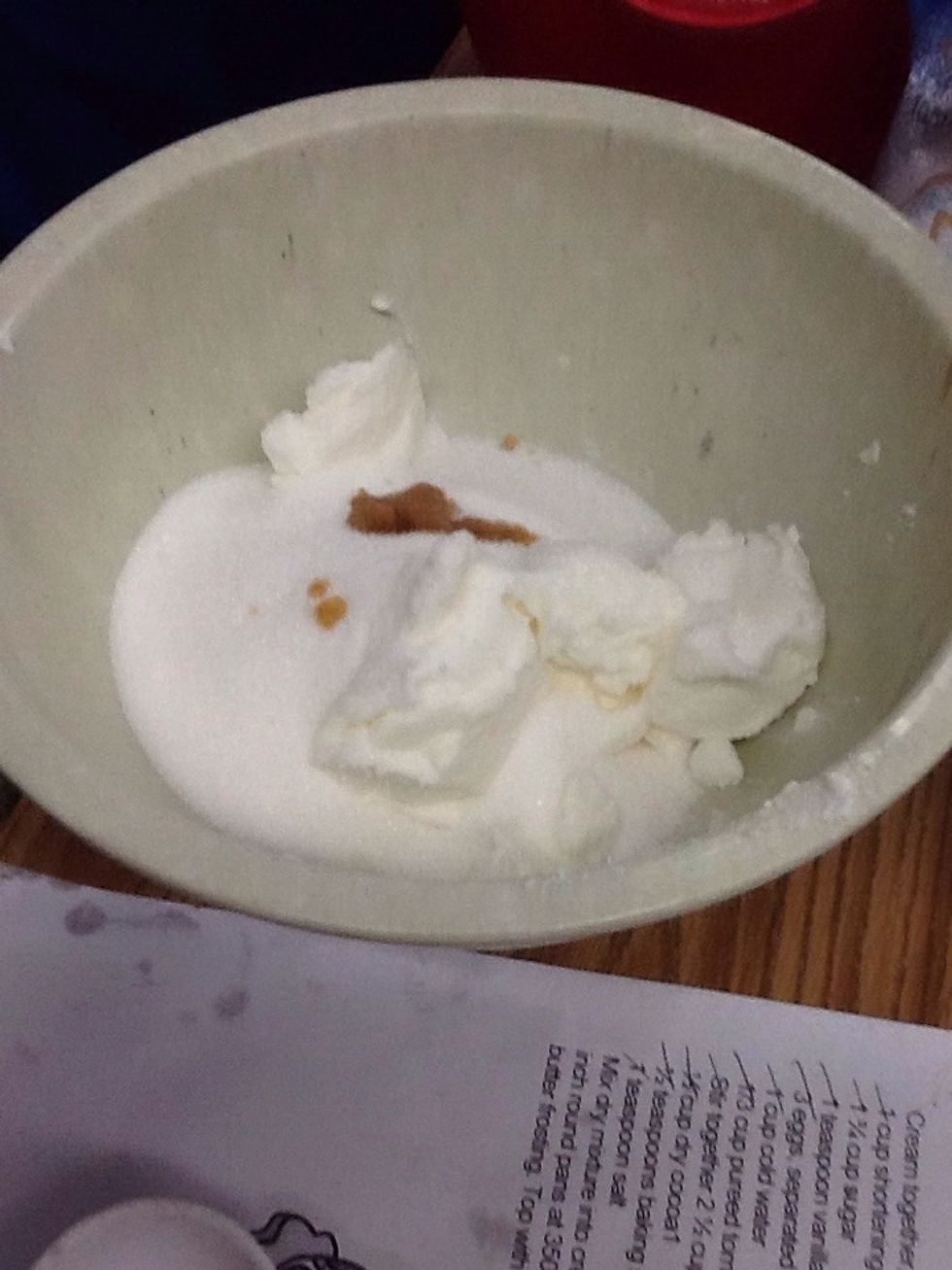 Then add the vanilla.
Then crack 3 eggs and beat the yolks with the shortening, sugar, and vanilla.Don't forget to separate the egg whites.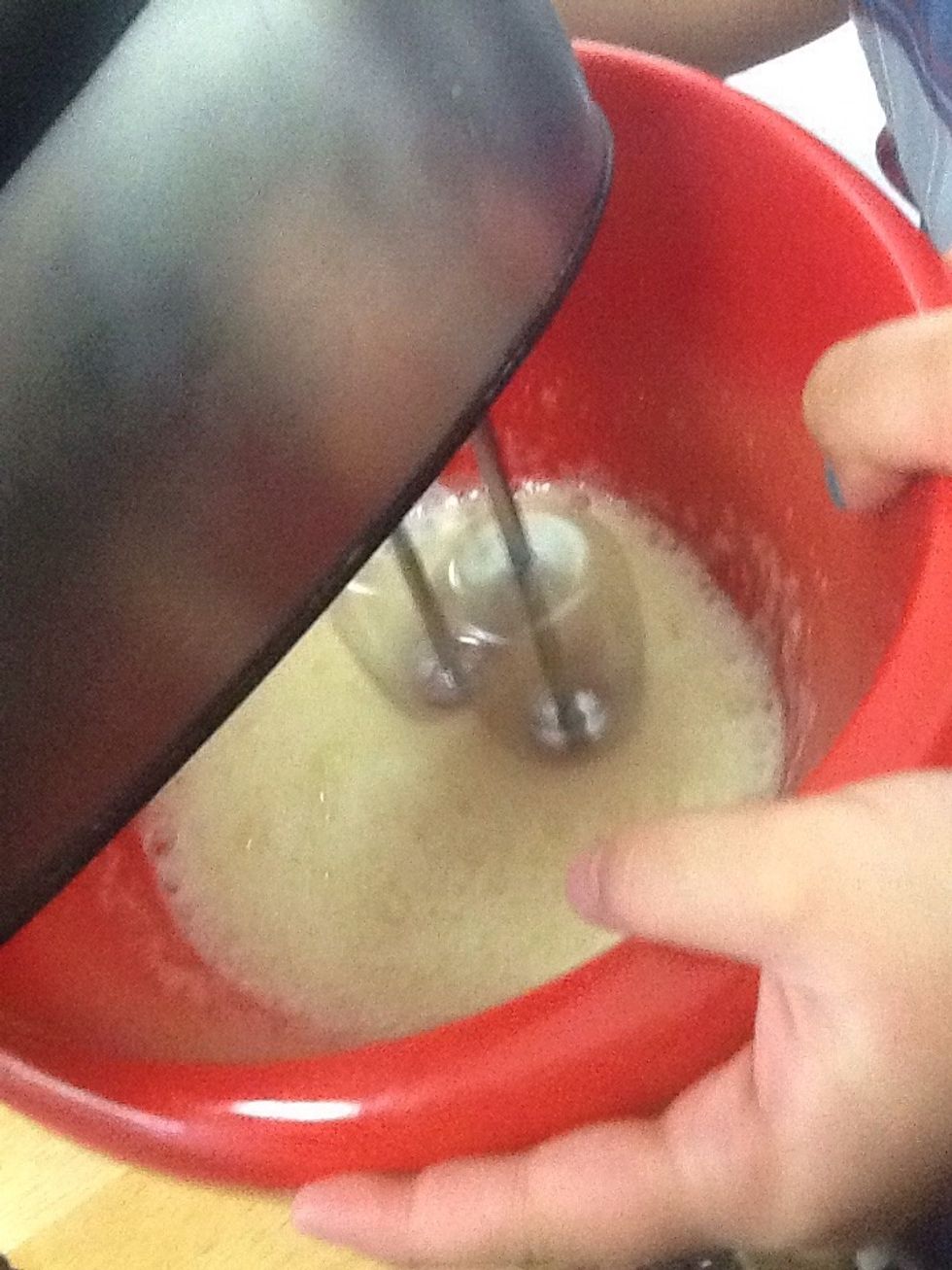 Separate the egg whites and beat until they form stiff peaks.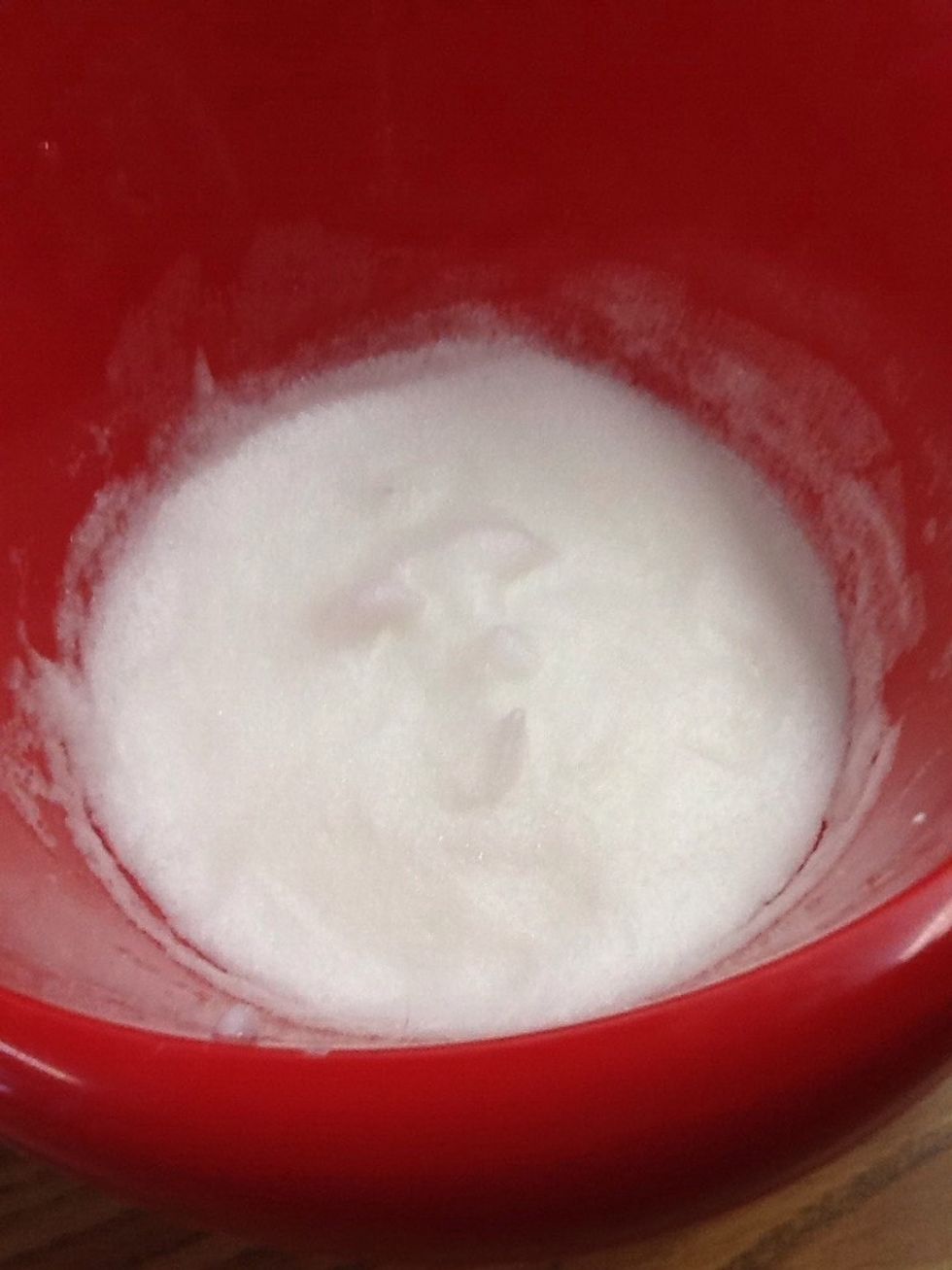 This is what the egg whites should look like when you finish mixing them.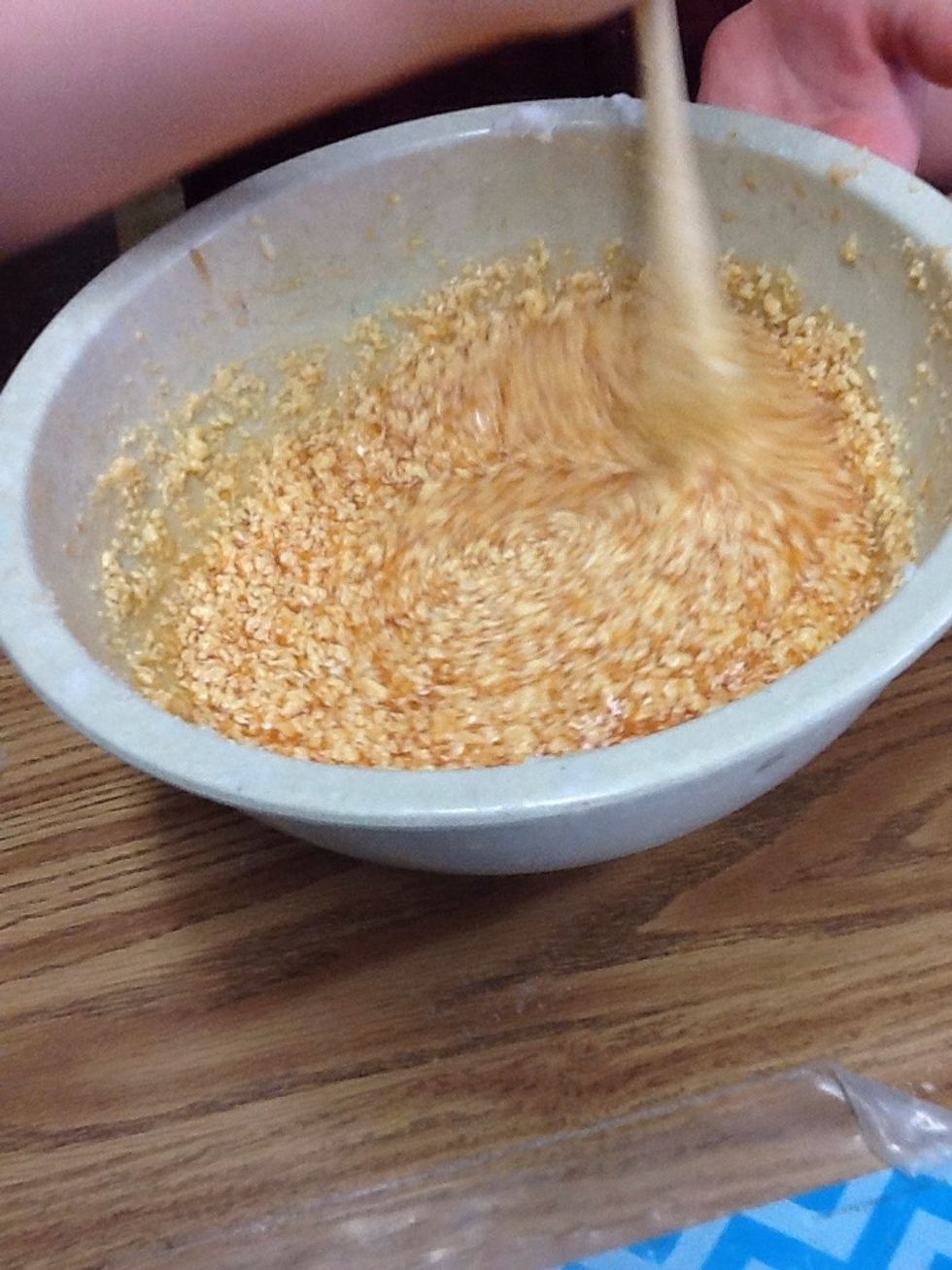 Then add pureed tomatoes to bowl with the eggs,shortening, sugar, vanilla, and mix well.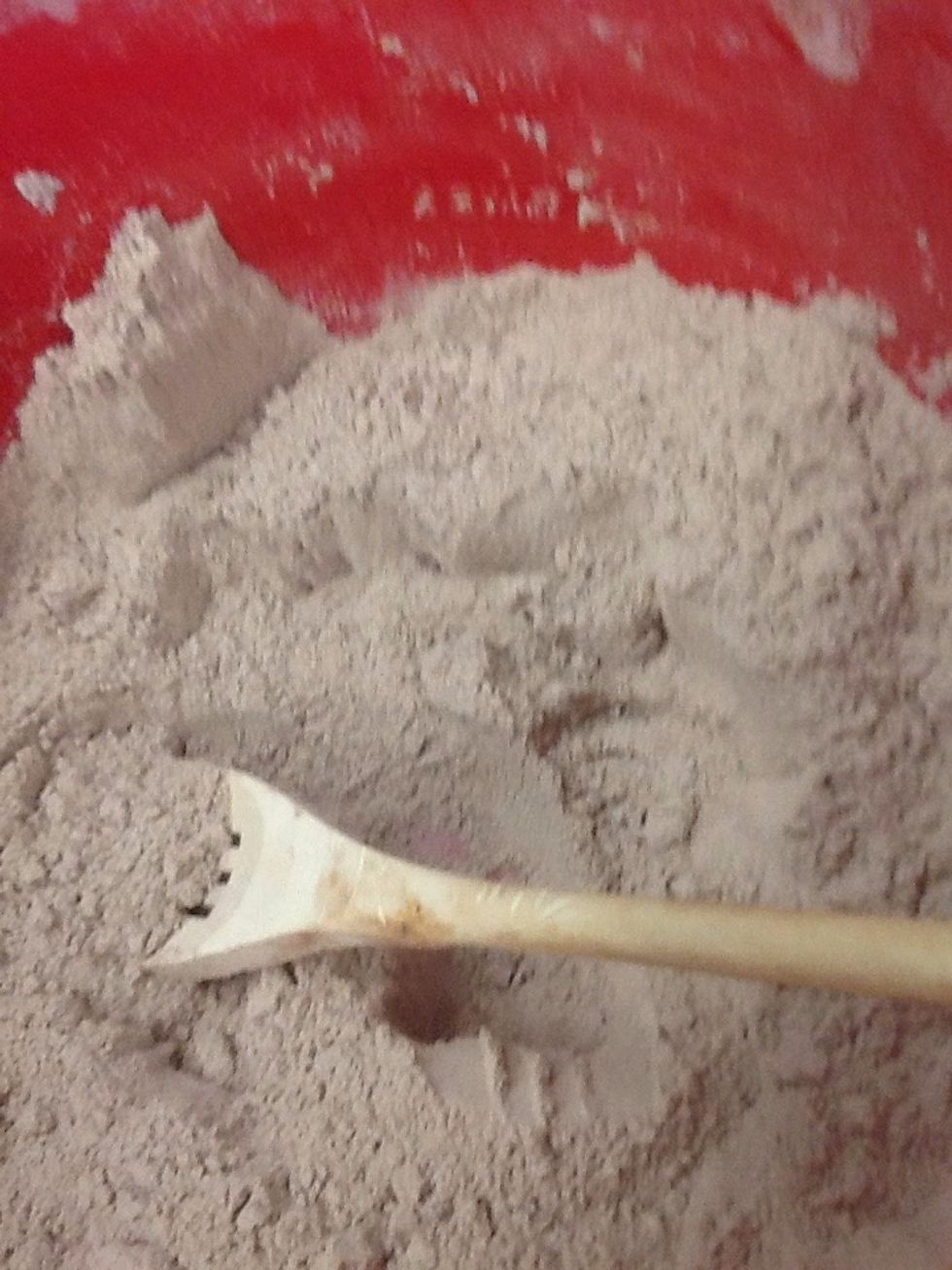 In a separate bowl put your dry ingredients.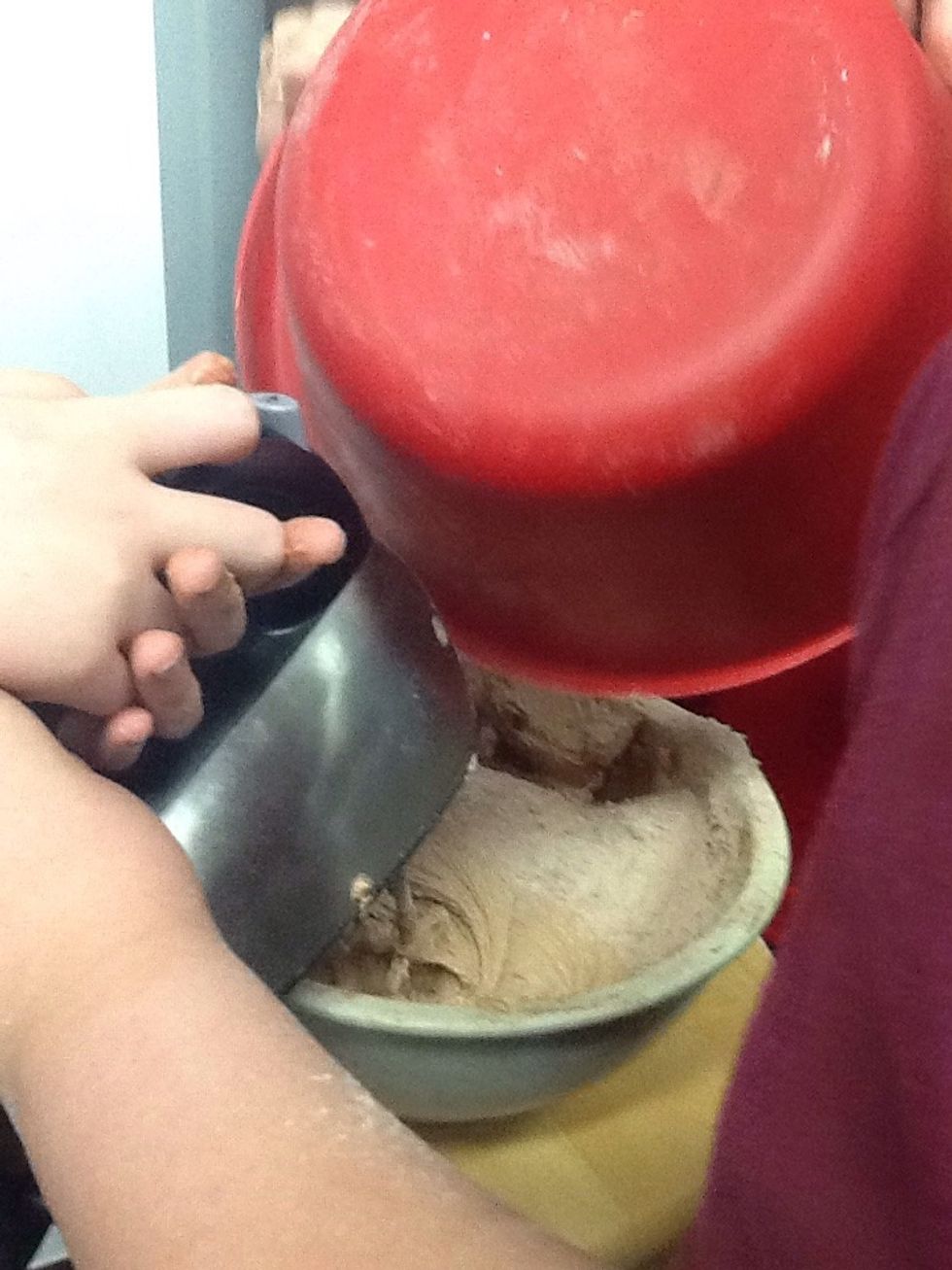 Slowly add your dry ingredients to the mixture with the egg yolks.
Mix well.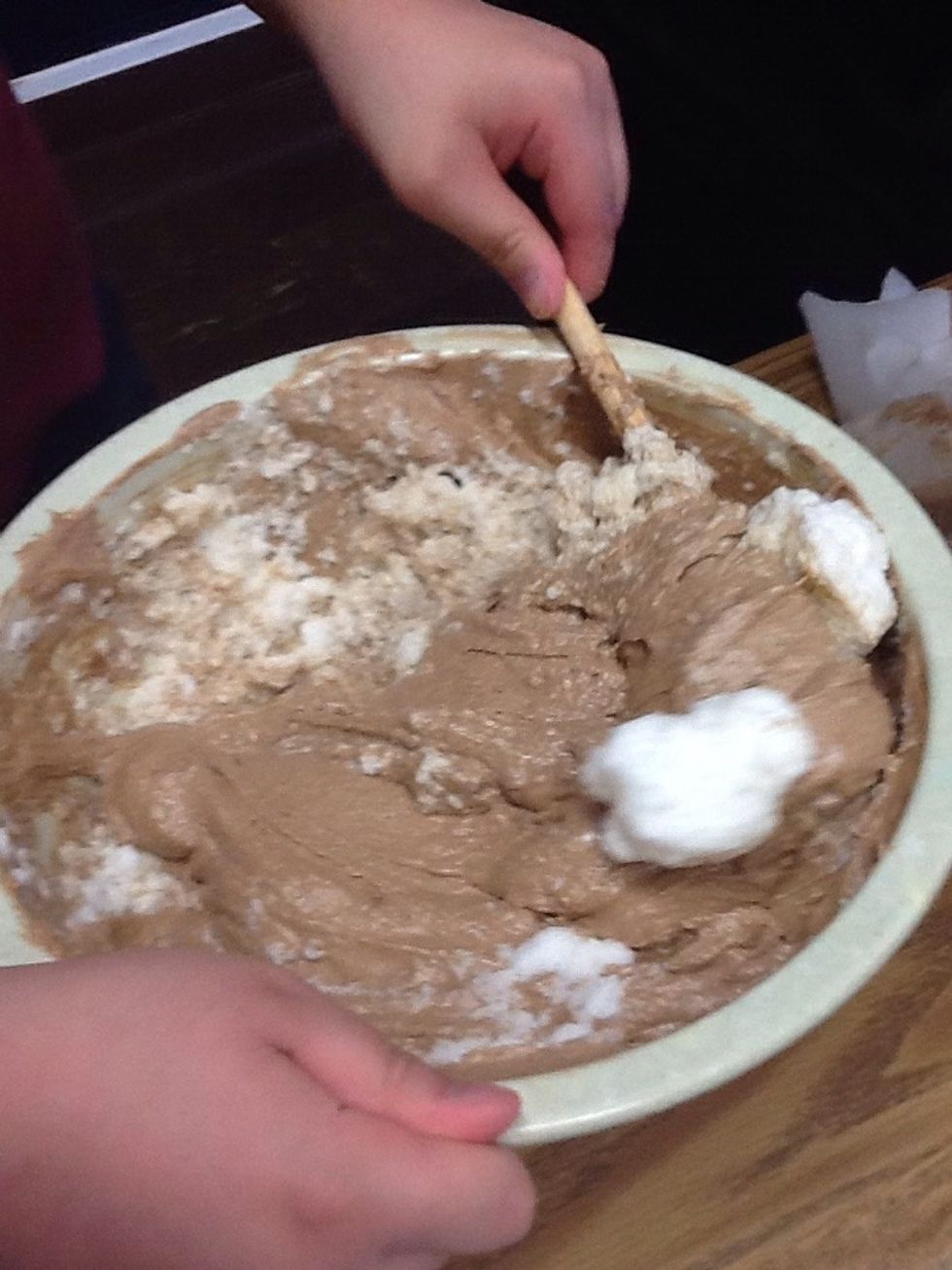 Fold in the egg whites with the mixture.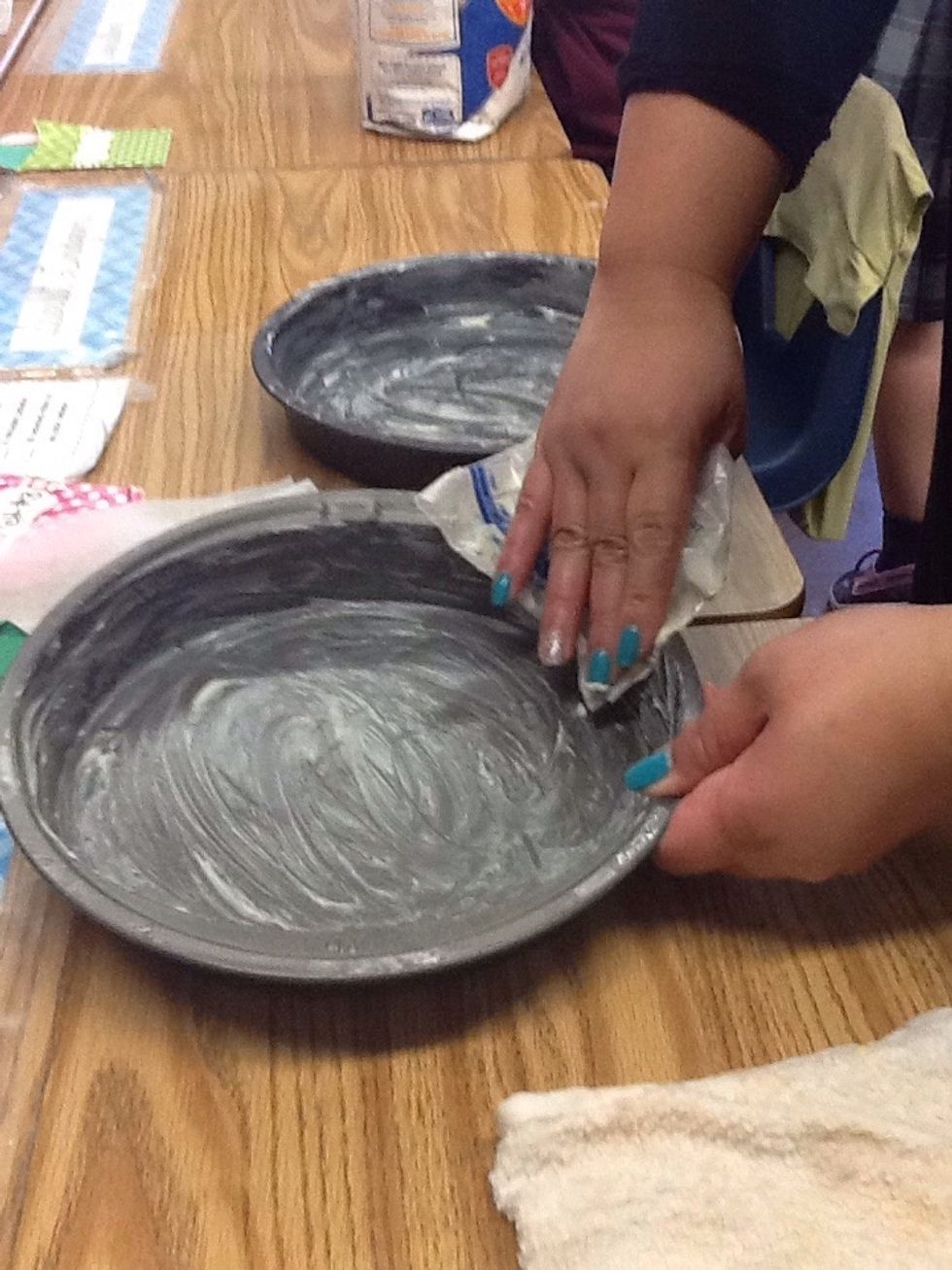 Butter two 8" round cake pans.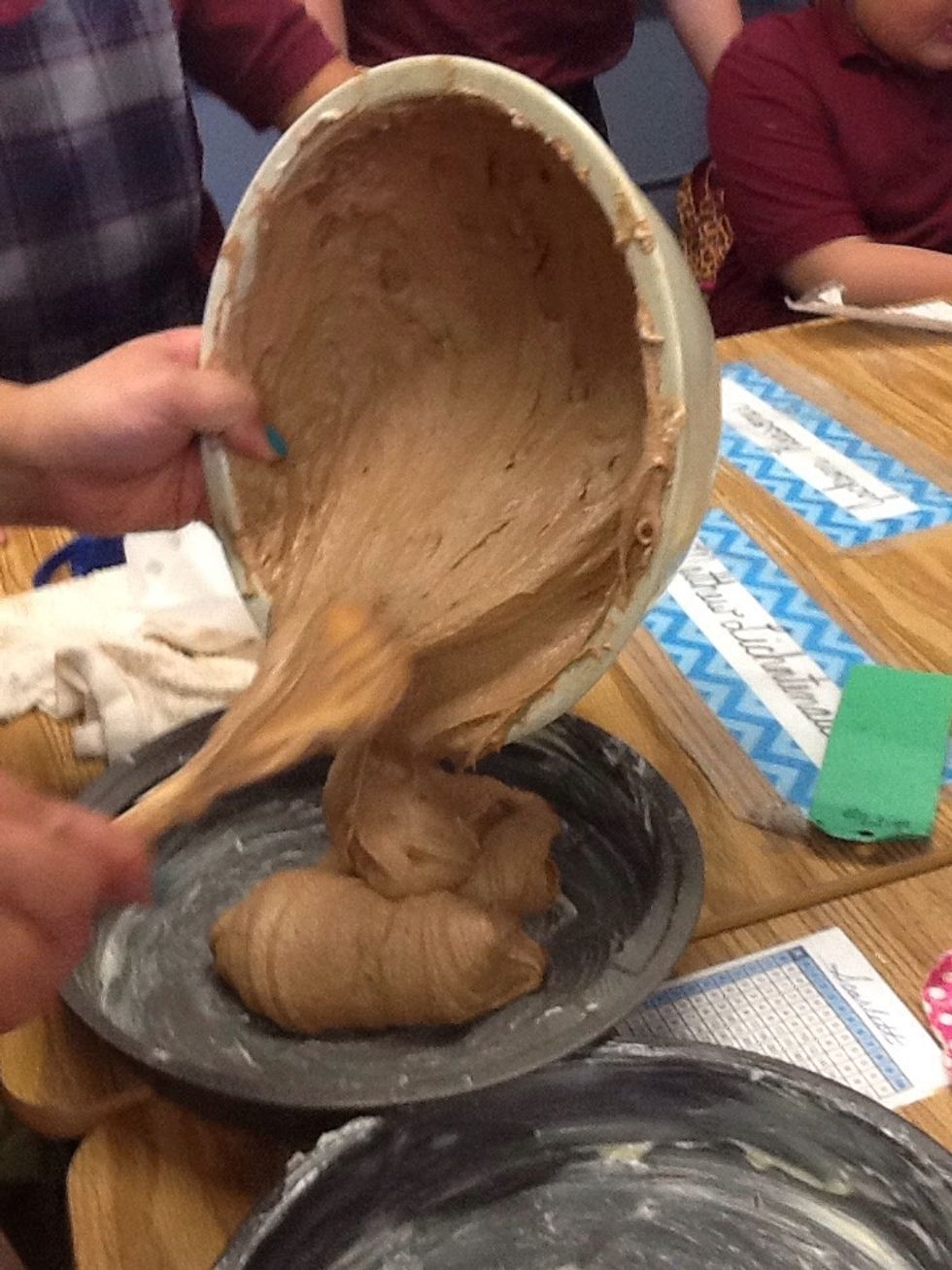 Poor the mixture in the cake pans.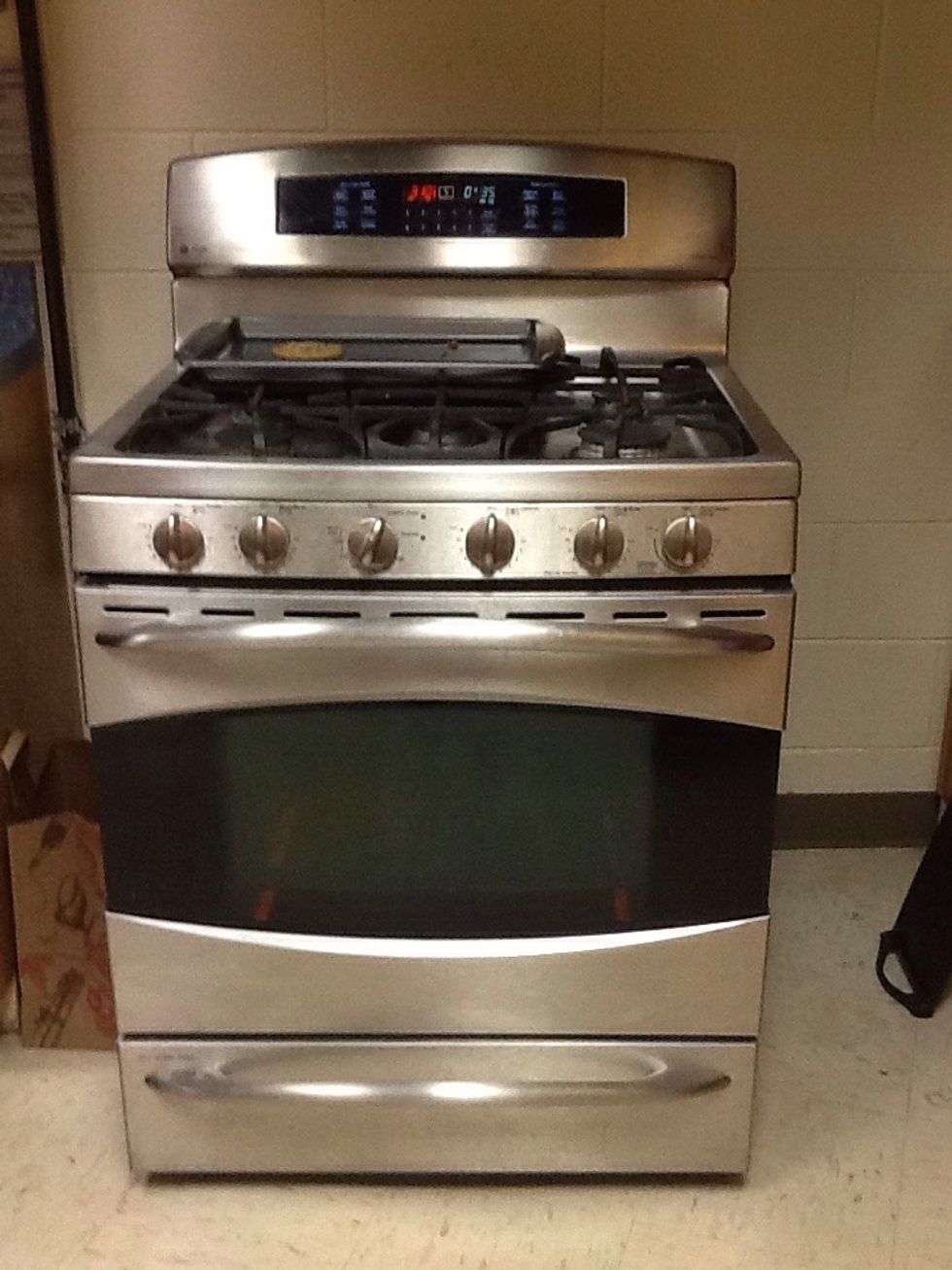 Preheat the oven to 350.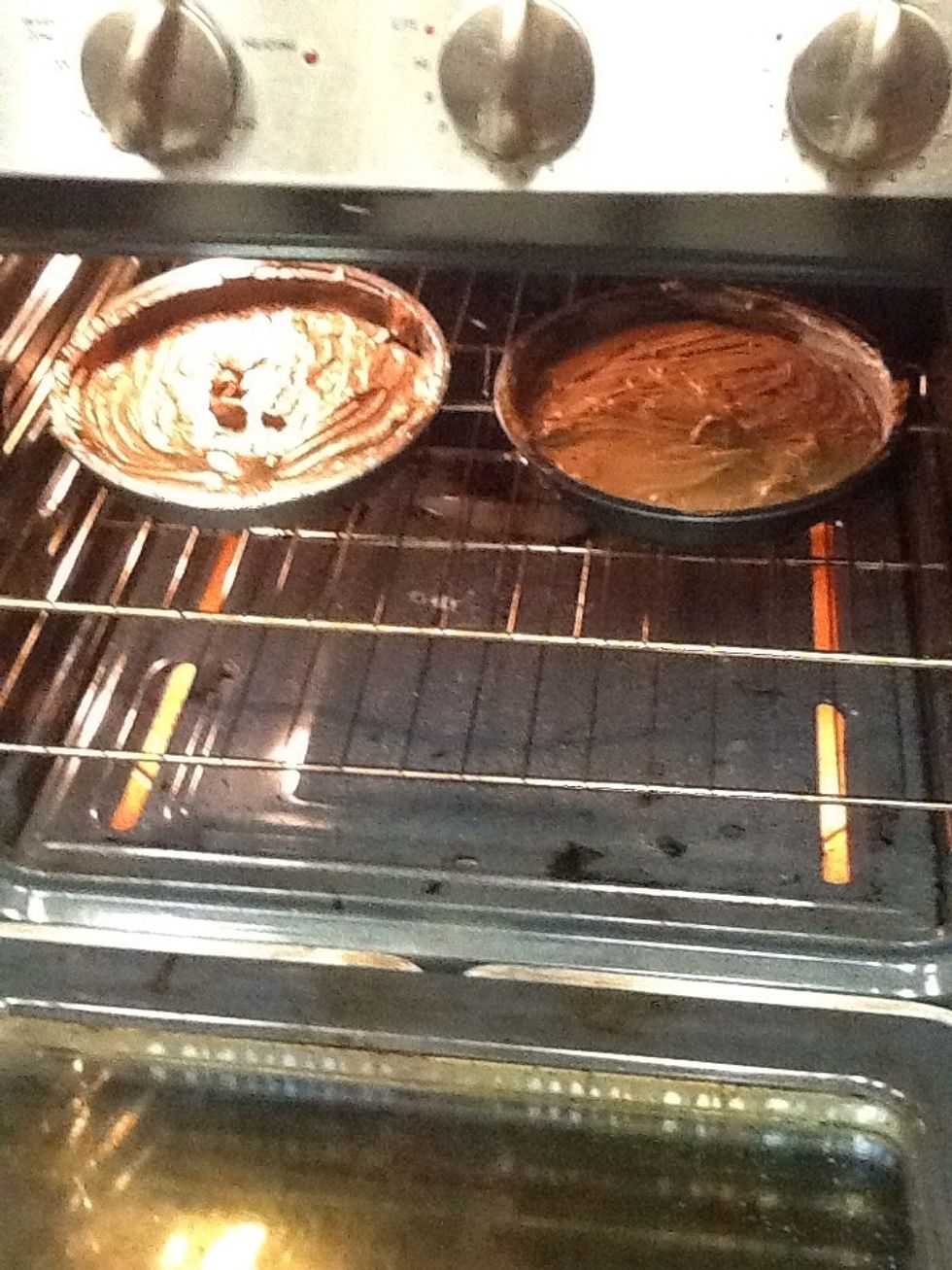 Put the cake pans in the oven.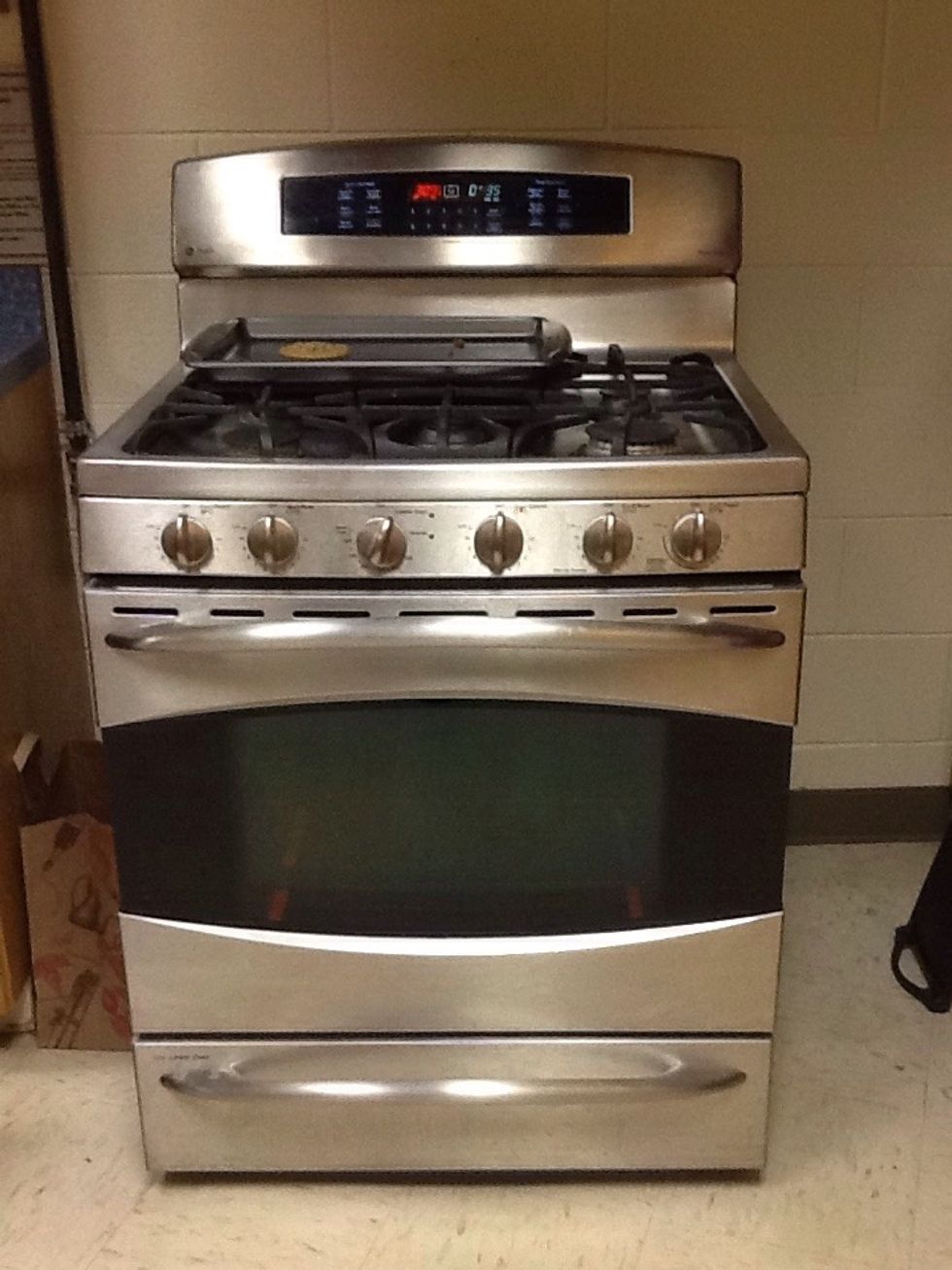 Wait for the cakes to bake and cool before frosting it and putting the strawberries on top.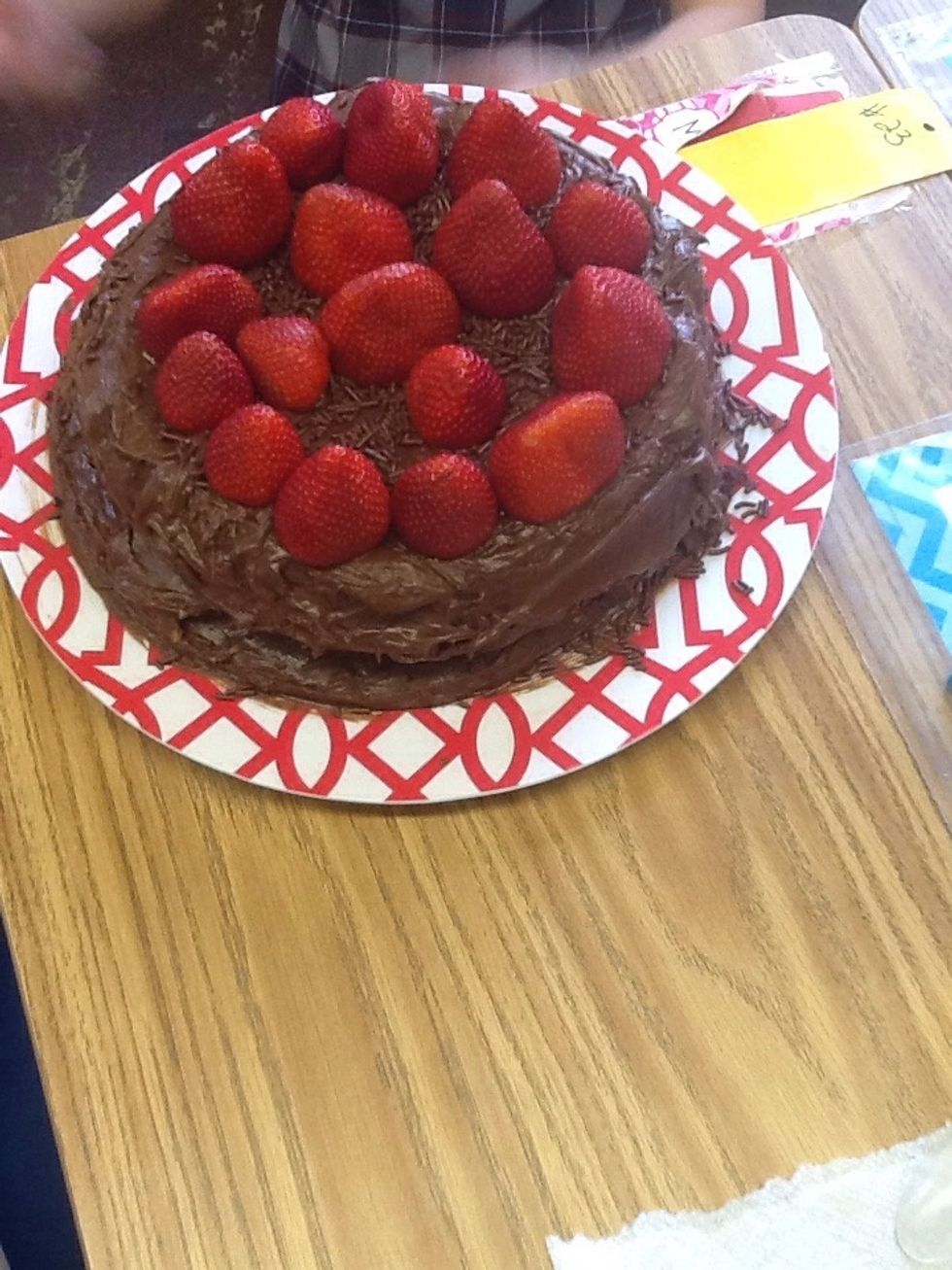 This is what it looks like when it's done. Cut it and enjoy your thunder cake.
1.0c shortening
3/4 cup sugar
1.0tsp vanilla
3.0 eggs
1.0c Cold water
1/3c Cup pureed tomatoes
1/2c Cake flour
1/2c Dry cocoa
1/2Tbsp Baking soda
1.0Tbsp Salt