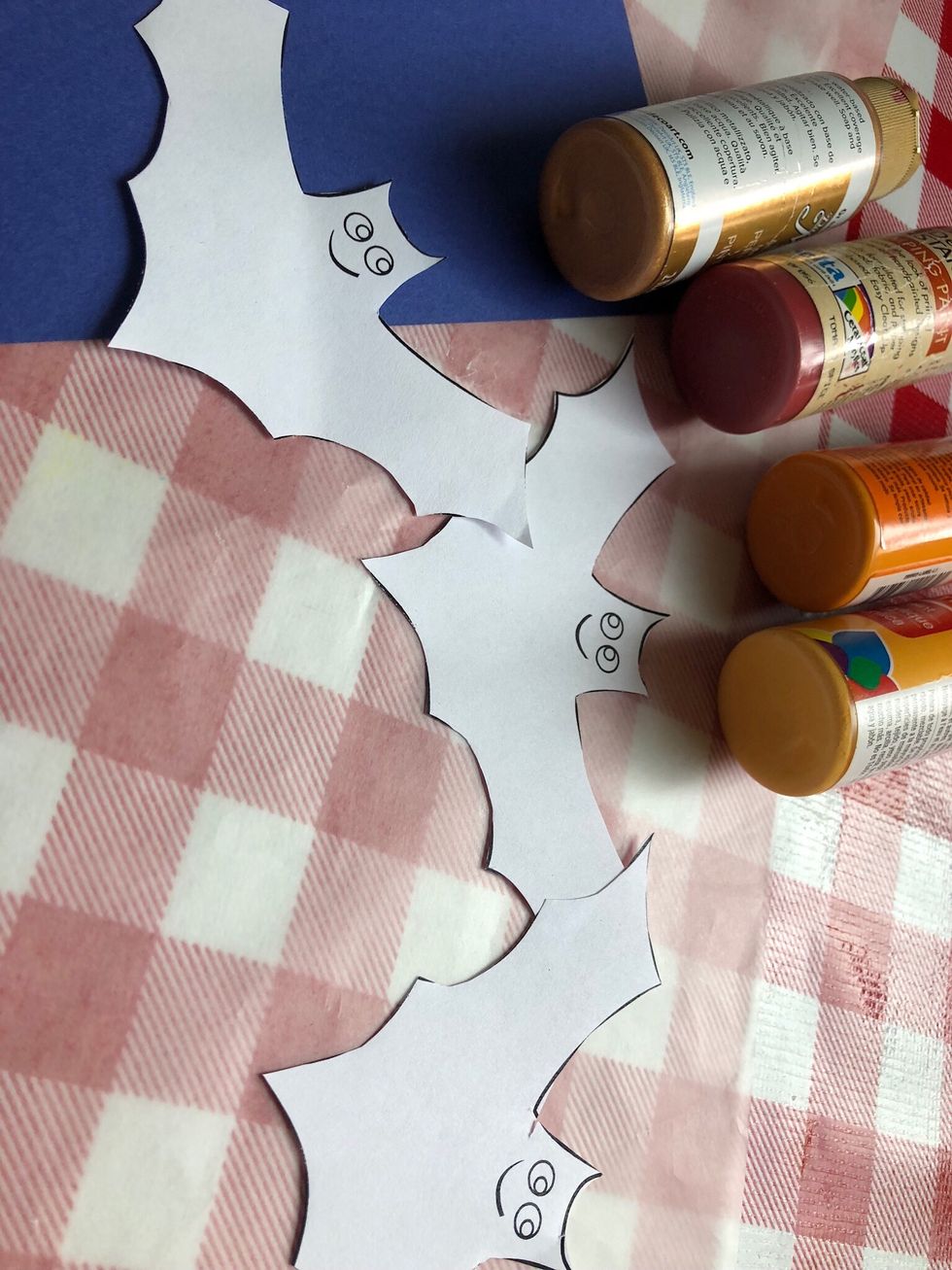 Gather supplies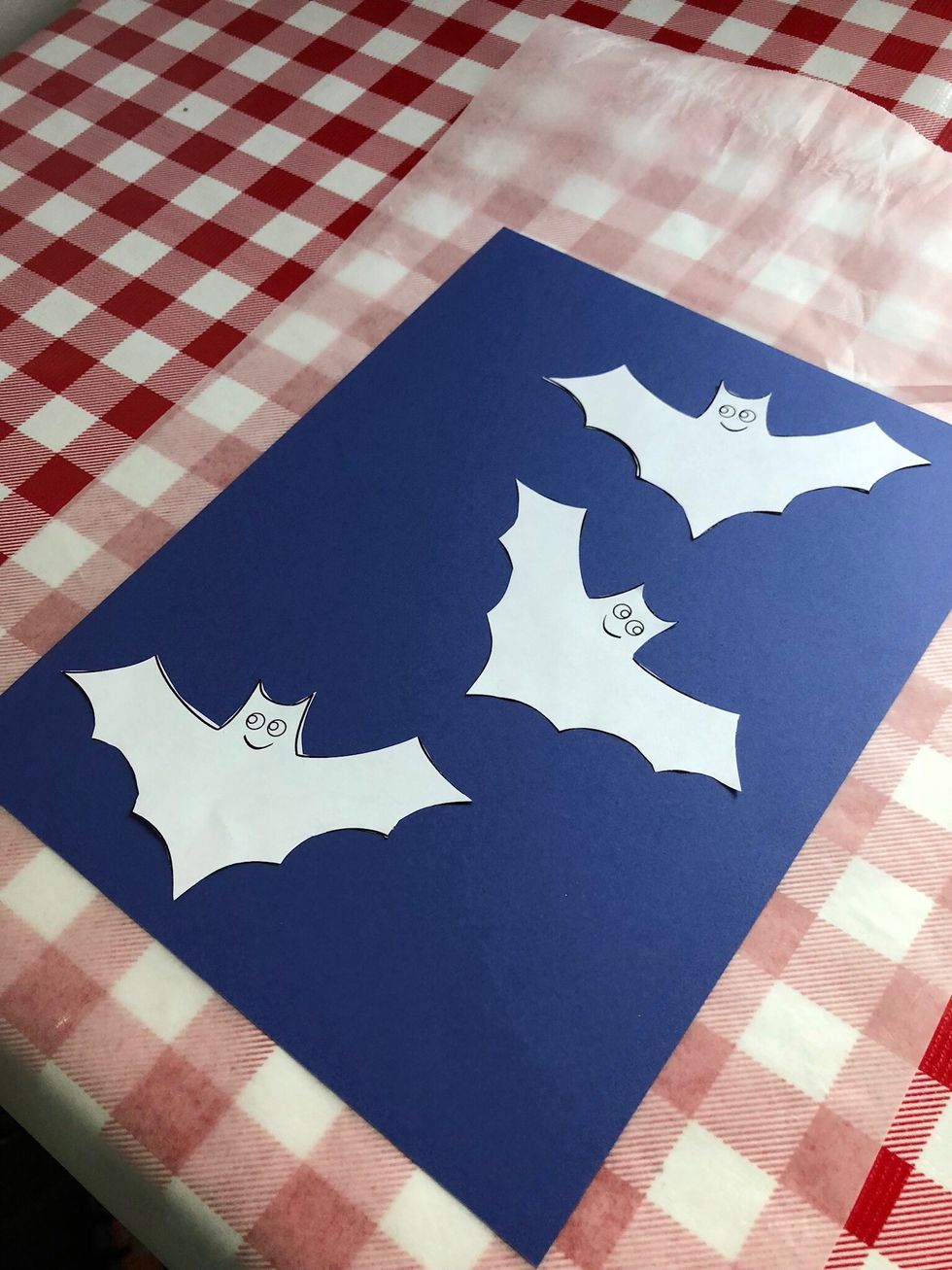 Cut out bat templates, use double stick tape to tape bats down on construction paper.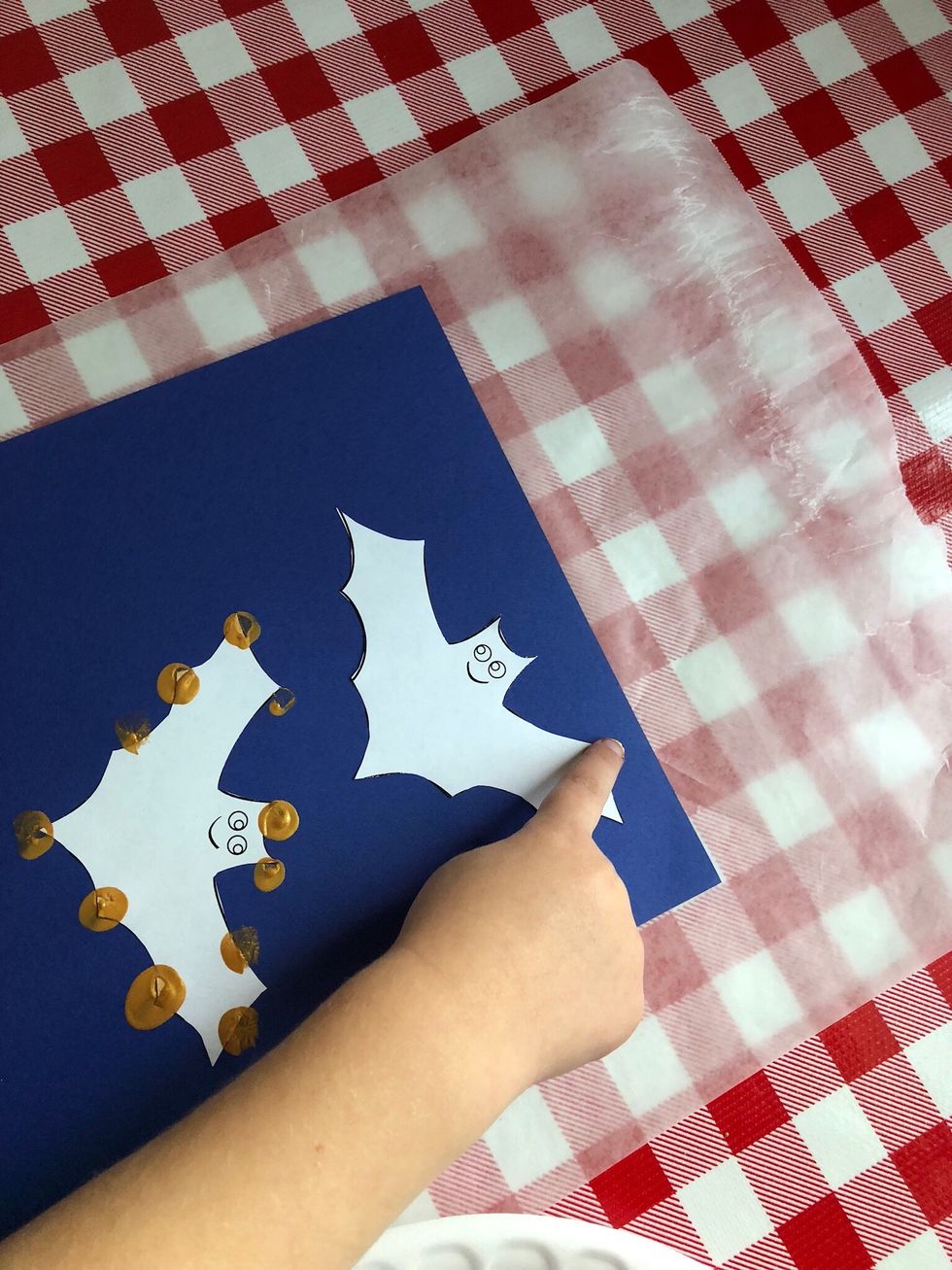 Use finger to dip in paint and make fingerprint along edge of bat. Fill in solid painted fingerprints along edge of bats.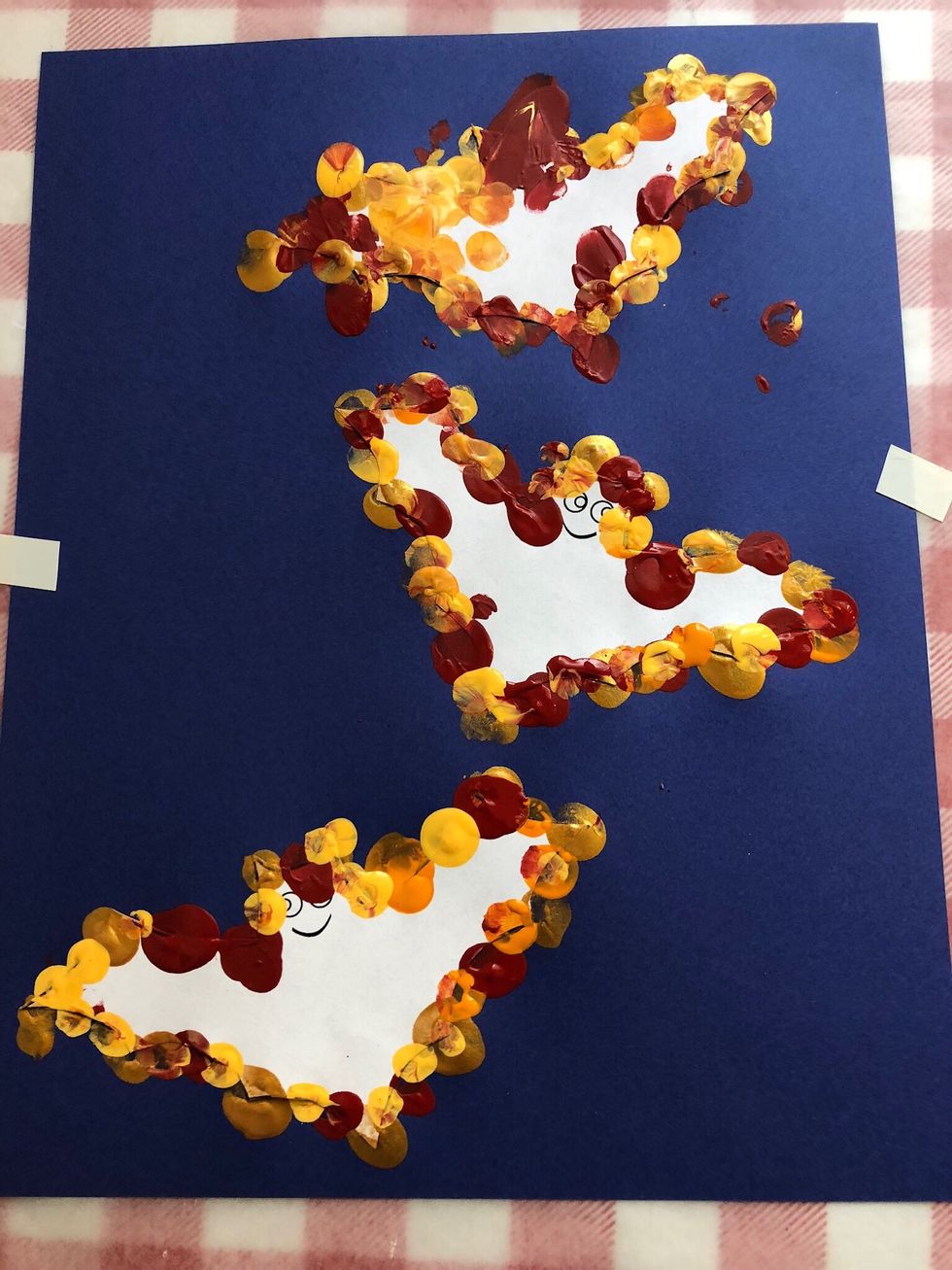 Let paint dry.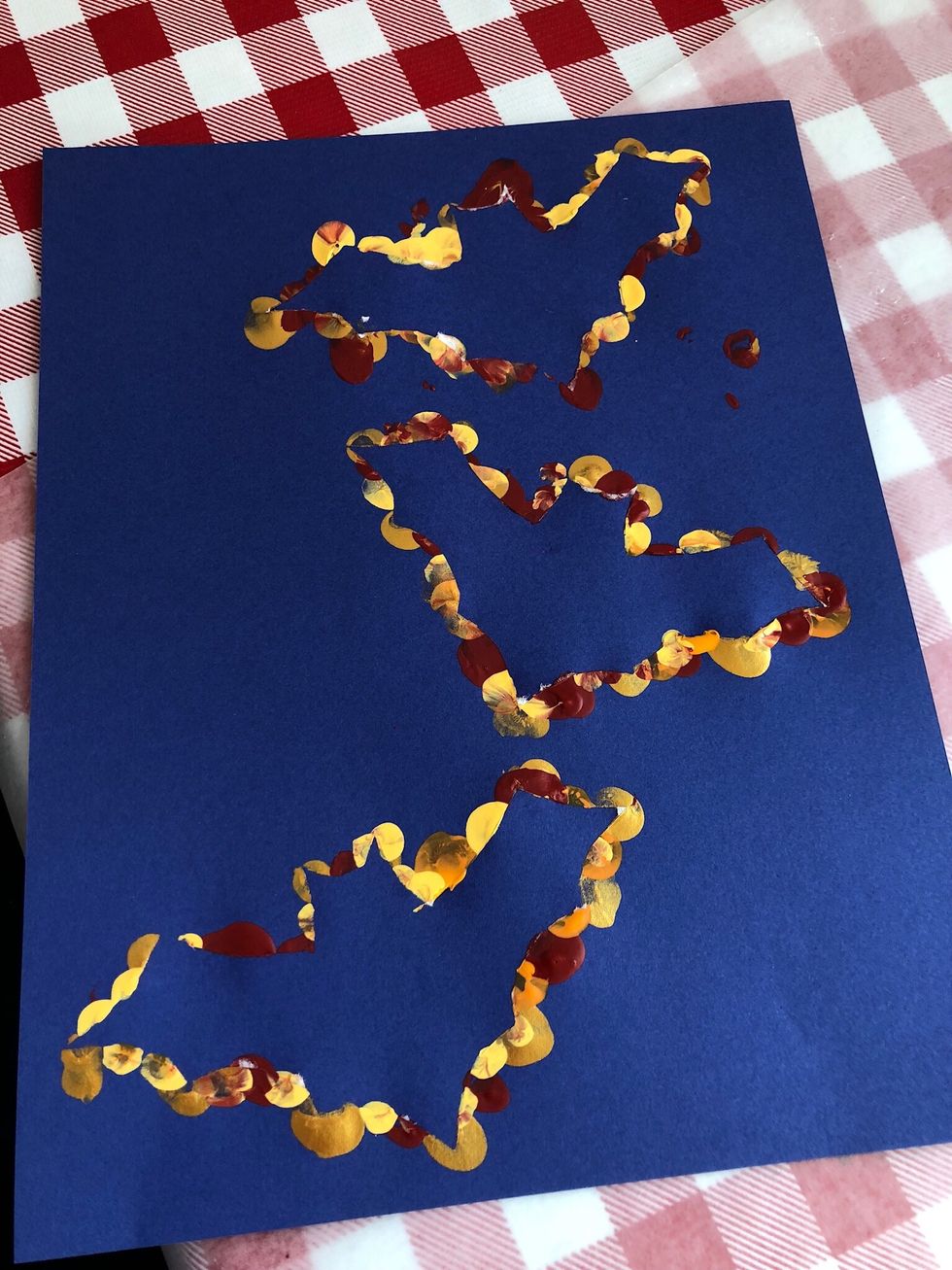 Carefully, peel up templates, and discard.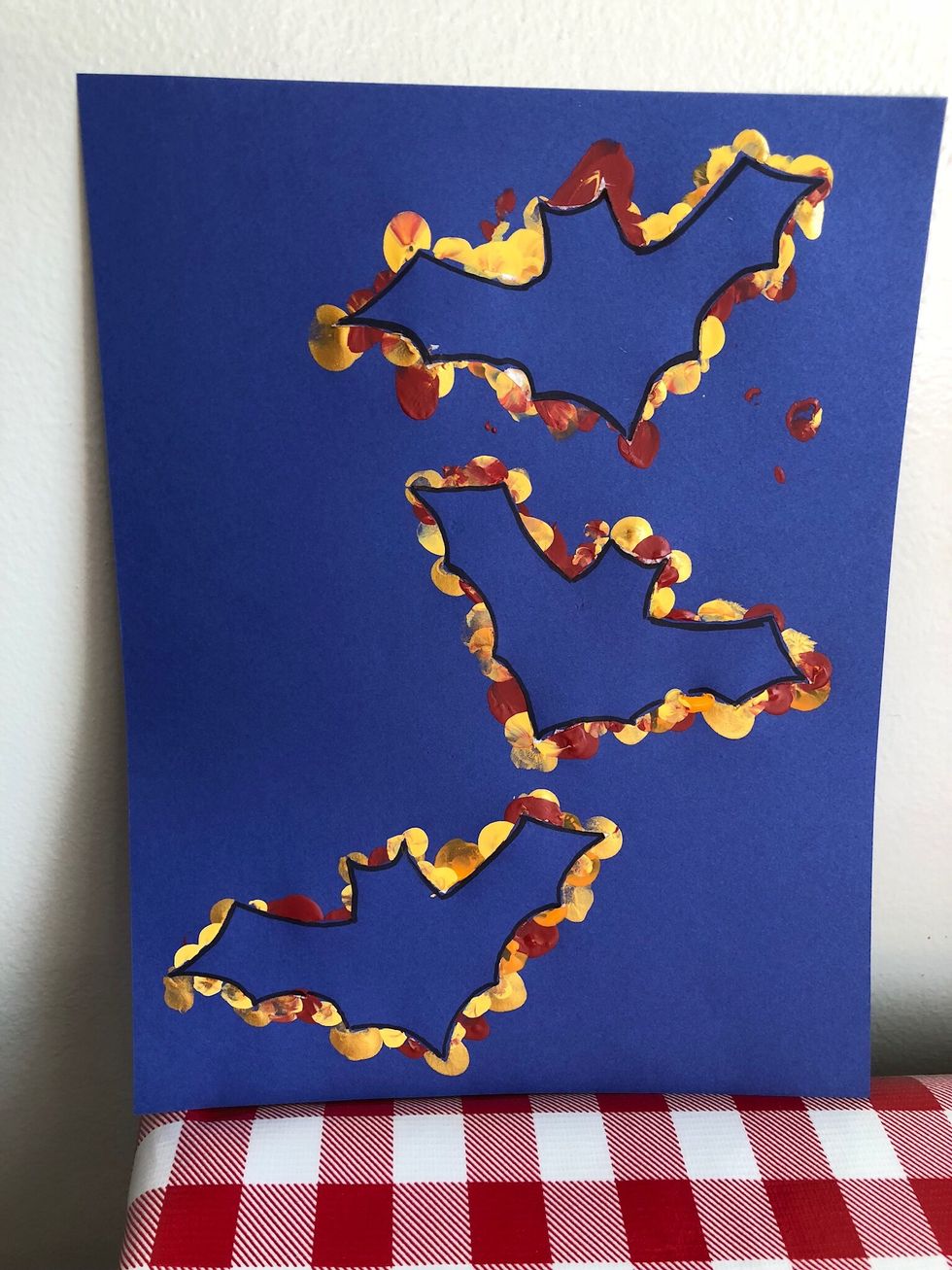 Use a sharpie to outline bat. You can add a yellow moon or a tree silhouette.
Dark color construction paper
Variety of acrylic paints
Bat templates
Black Sharpie marker