From Melissa Frances I used Flea Market Findings, wooden laser cuts and resin embellishments.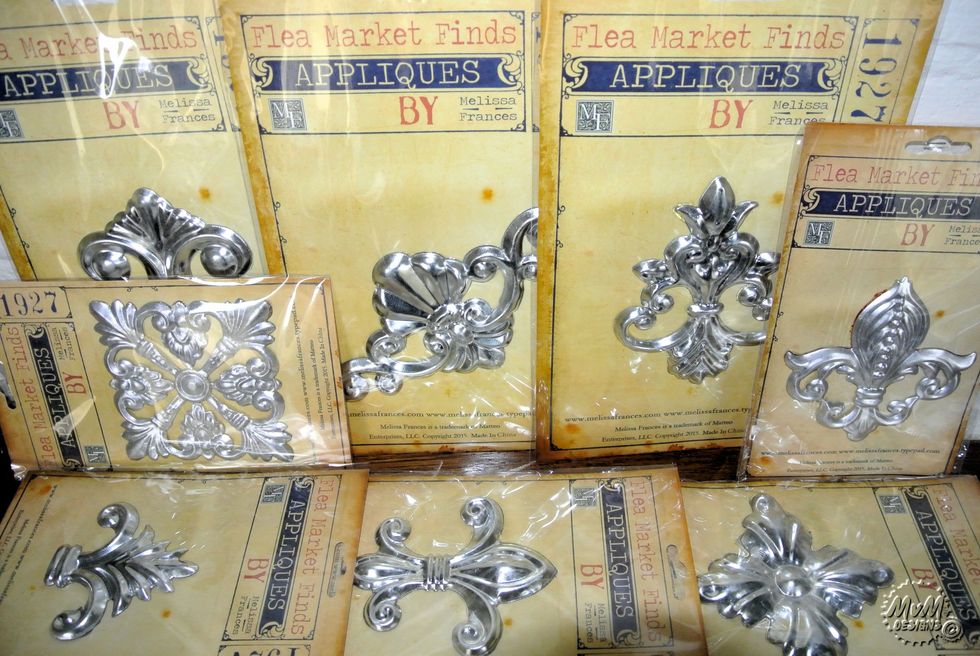 The paints, sprays and inks are from Art Anthology.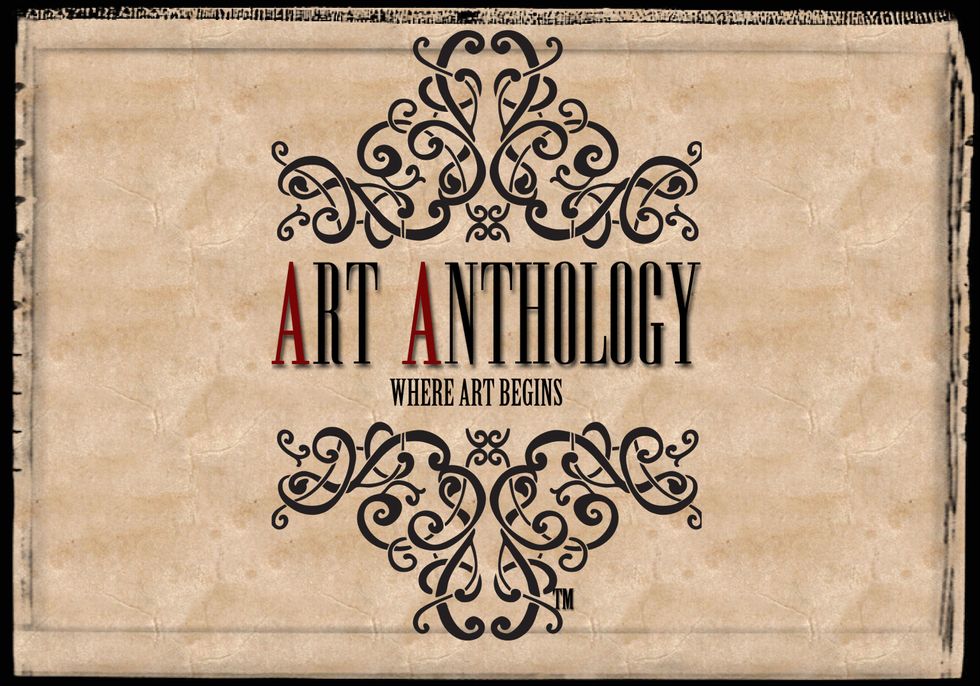 Make 2 chipboard plates and punch holes in it. Add it on canvas fabric(leave space in between). Don't glue the edges where the holes are, later you put in the binding rings.(I used A4 size)
Turn and cover the canvas with tape stripes.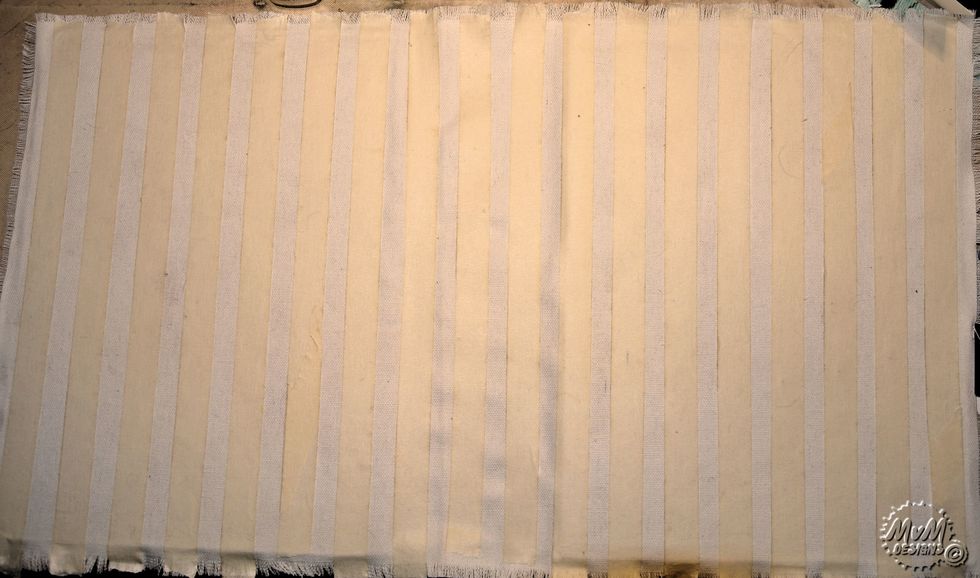 Add background stamps.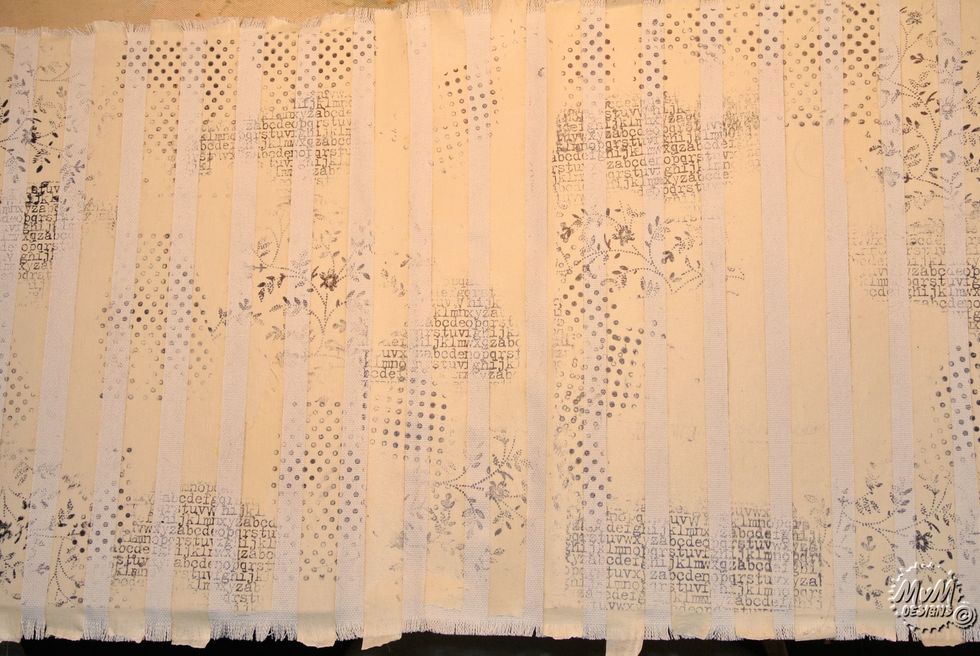 Add Art Anthology Sorbet with a palette knife. ( http://artanthologyinc.com/ )
Remove the tape before drying.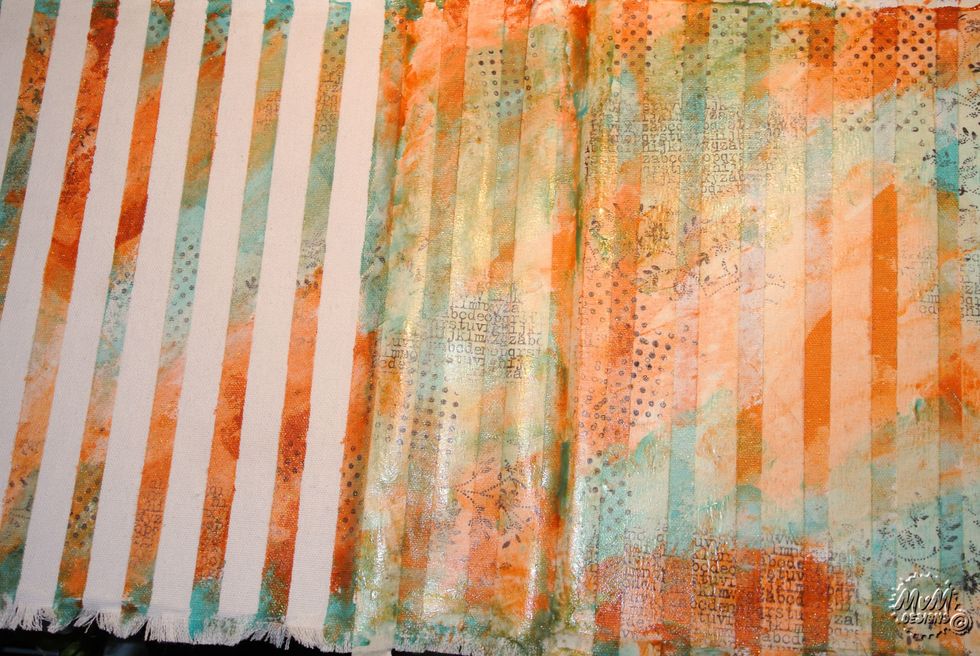 I don't mind the leaks! ;)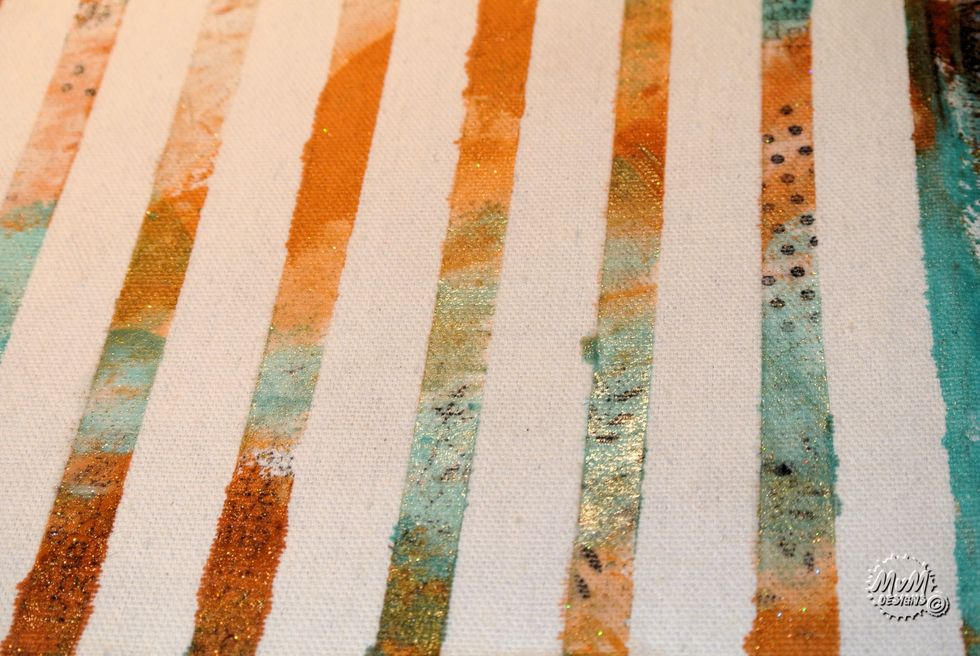 Spray and roll over with a paper towel.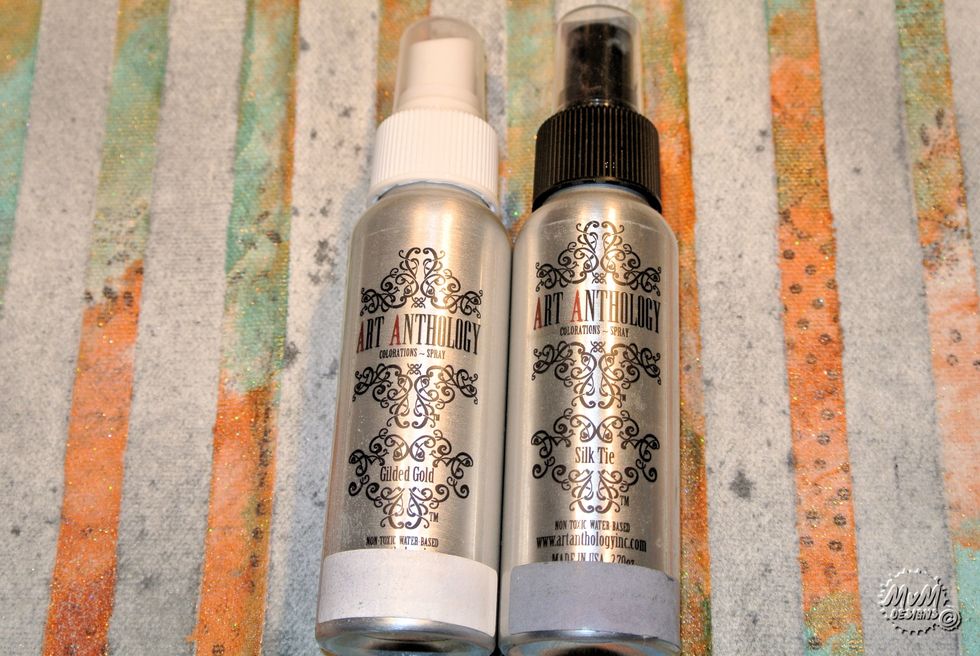 Take a Flea Market Finding from Melissa Frances and add a little Stone Effects.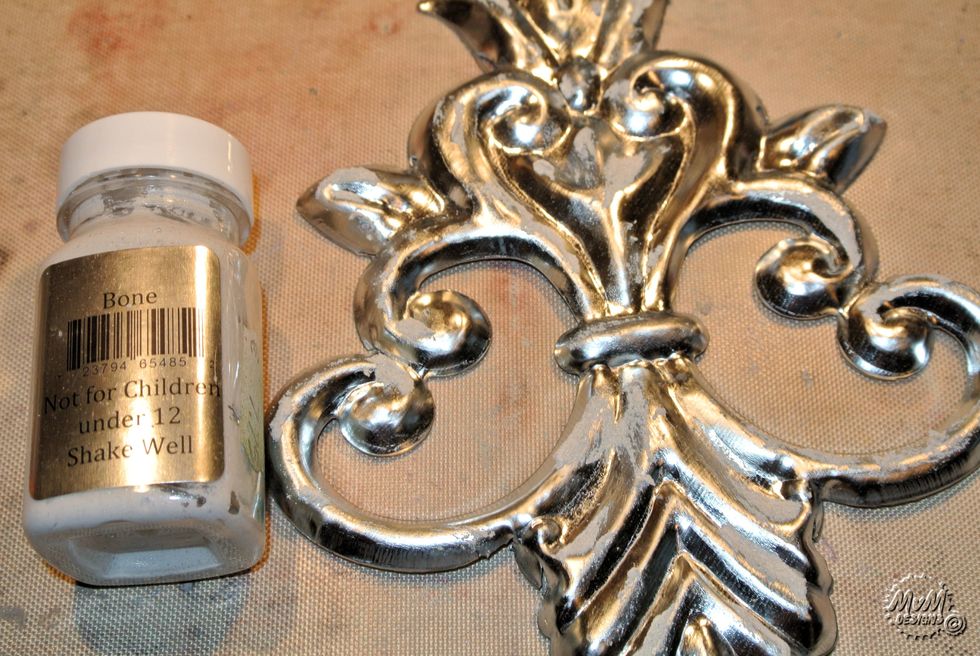 Add a bit Velvet.
Spray Mocha and Juicy and dry with the Heatgun. Don't burn your fingers!!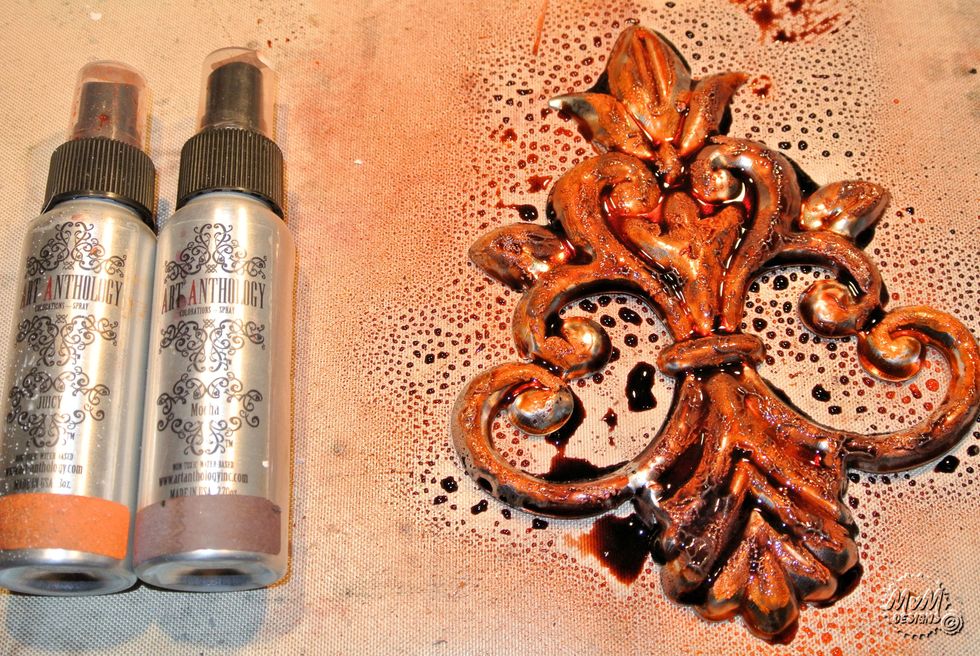 Collect all you embellishments.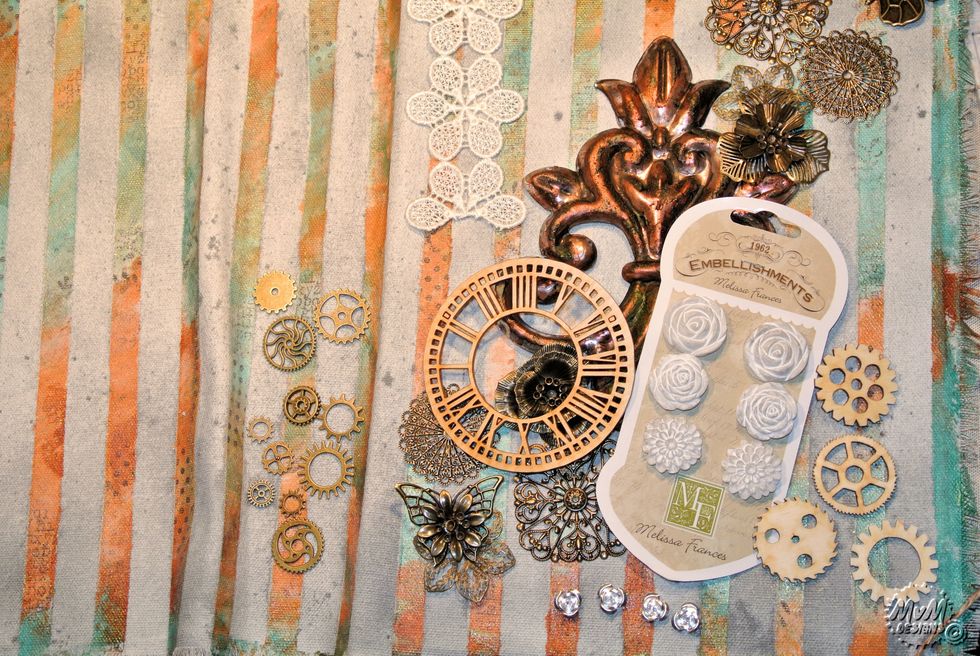 Lovely embellishments from Melissa Frances! http://www.melissafrances.com/
Arrange all the embellishments and stick it on the canvas.
Brush gesso on top of the embellishments.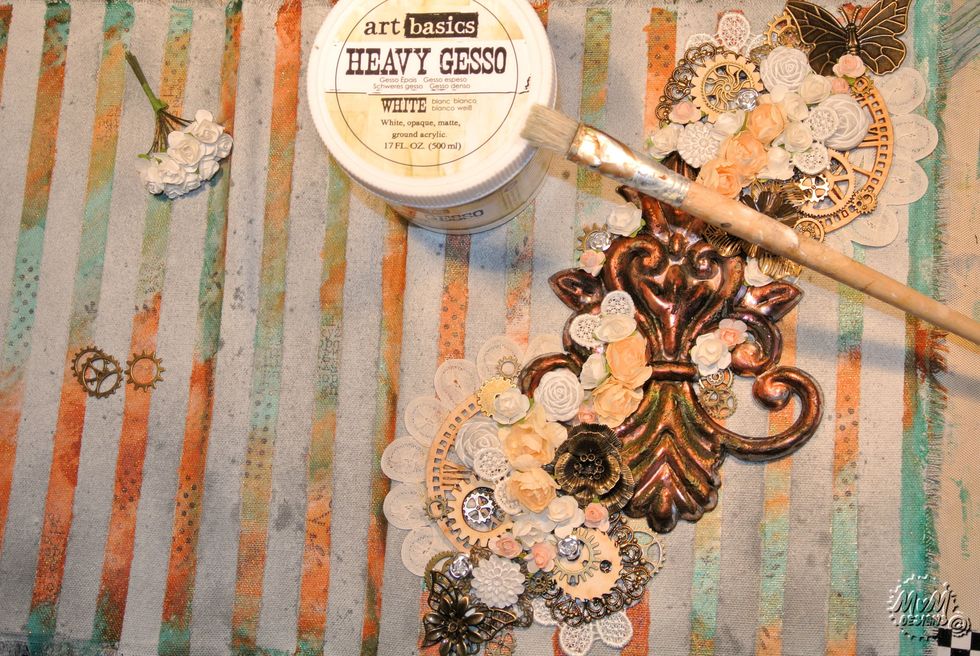 Add some dew drops. Make mixes of water and Minx in a minimister and spray. Also spray a little extra with the colorations.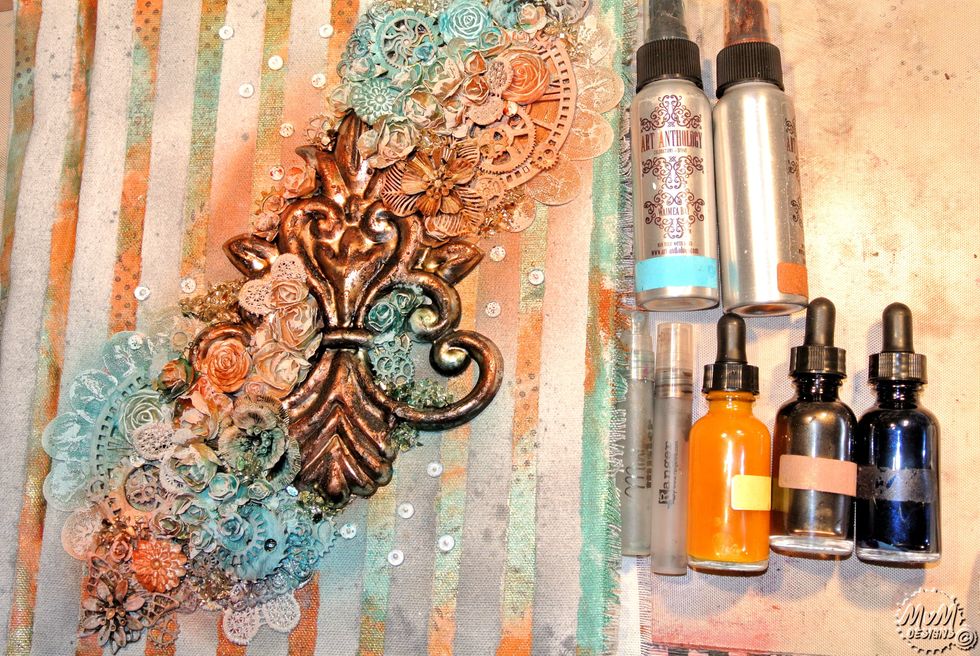 Spay some Fairy Dust.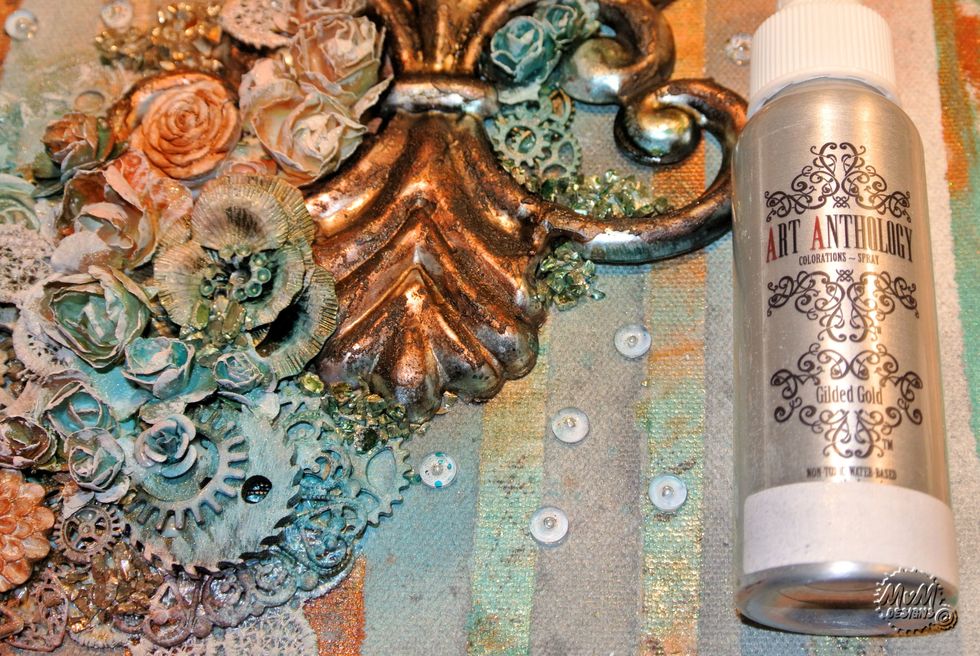 Add the binding rings and finished!! I will use this binder to collect my layouts and AJ pages which I make in A4 size.
More inspiration at https://mvm-creative.com/ Till the next snapguide!! Or youtube video: https://www.youtube.com/user/MvMdesigns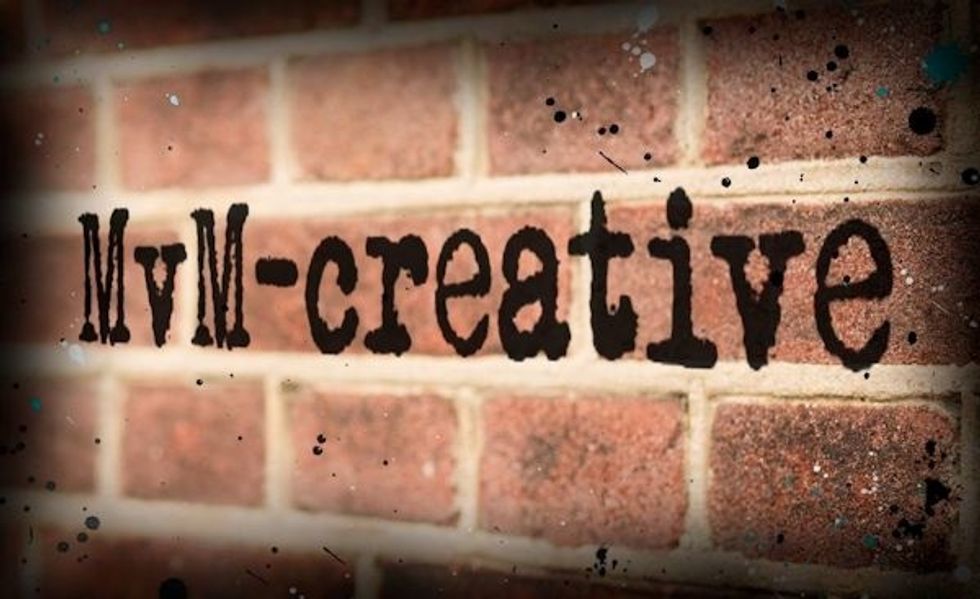 Art Anthology - Sorbet Cayman
Art Anthology - Sorbet Kenyan copper
Art Anthology- Pumpkin spice
Art Anthology - Colorations - Silk Tie
Art Anthology - Colorations Waimea Bay
Art Anthology - Colorations Juicy and Mocha
Art Anthology - Fairy Dust Gilded Gold
Art Anthology - Stone effects Bone
Art Anthology - Velvet Kona
Art Anthology - Velvet Tango
Art Anthology - Minx Allure, Decadent, Stargazer
Melissa Frances - Flea Market Findings
Melissa Frances - wooden and resin embellishments
Gesso
Tape
Canvas Fabric
Chipboard