This is the easiest jam you will ever make. The hardest part is getting the berries. They grow wild in the Upper Peninsula of Michigan. You will pay $12 for an 8 ounce jar in a store.
2371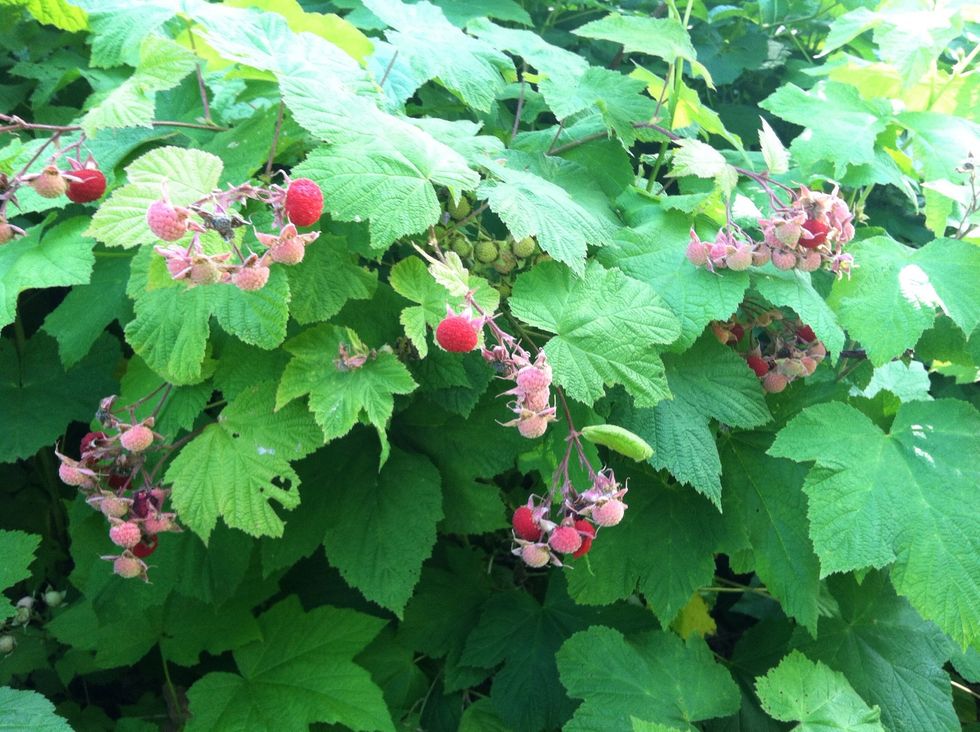 This is a thimbleberry bush...large soft, fuzzy leave with red fragile berries.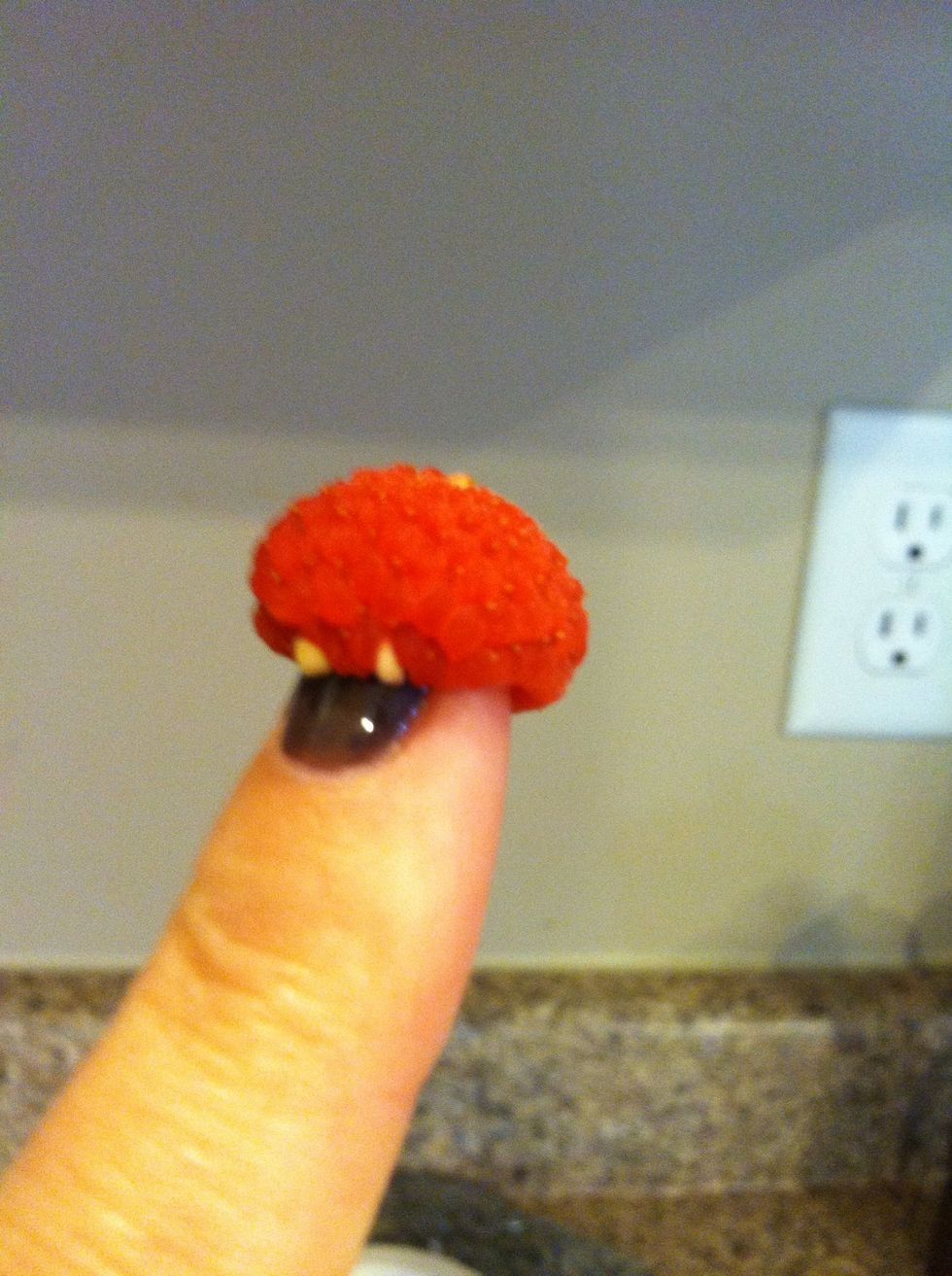 This is a typical berry...red, fragile, tea cup shaped.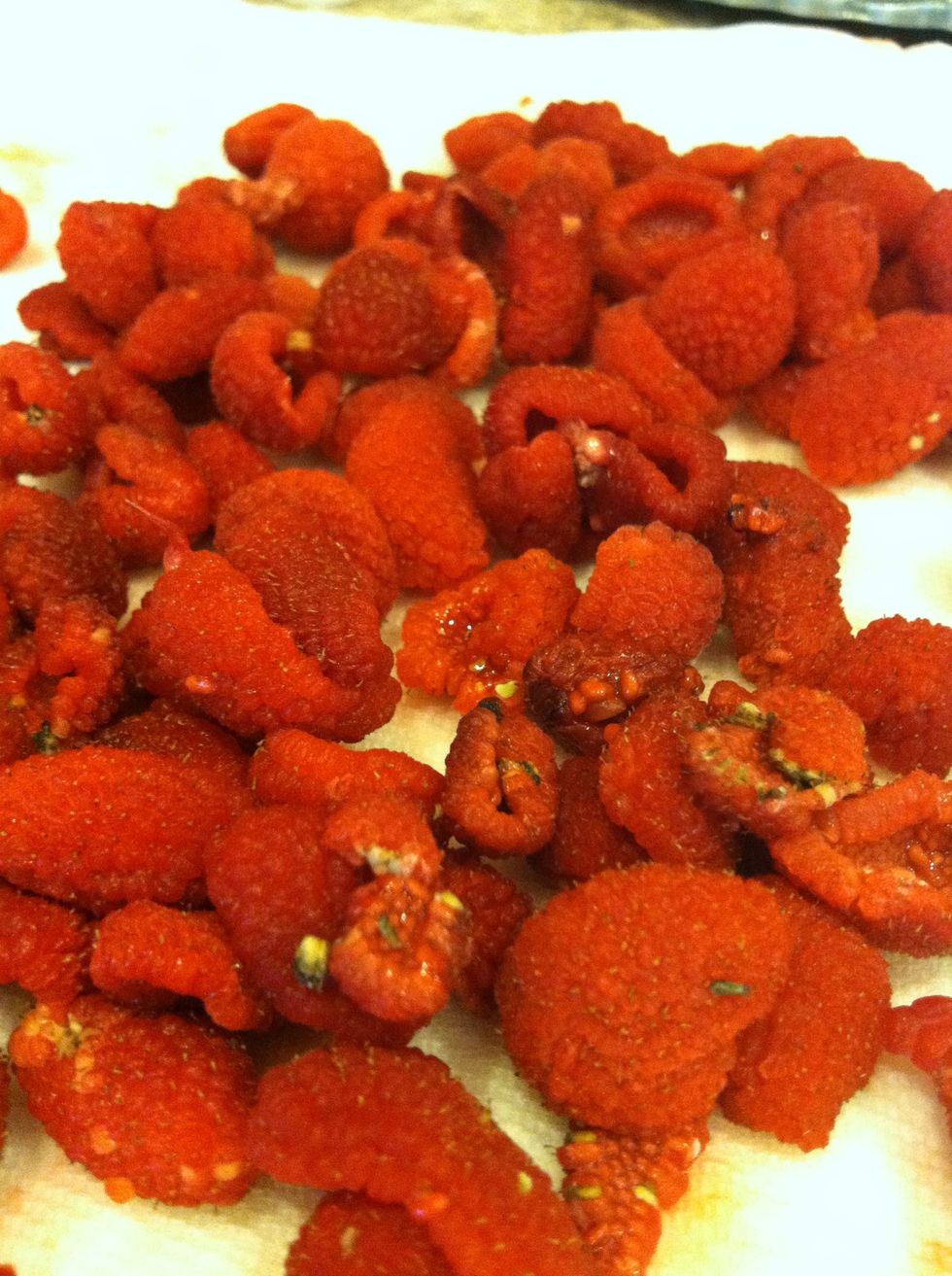 Critters like thimbleberries. I recommend "picking clean" (leaving debris and bugs aside while you pick). At home, spread out the berries in a single layer, picking out debris and bugs. Rinse & dry.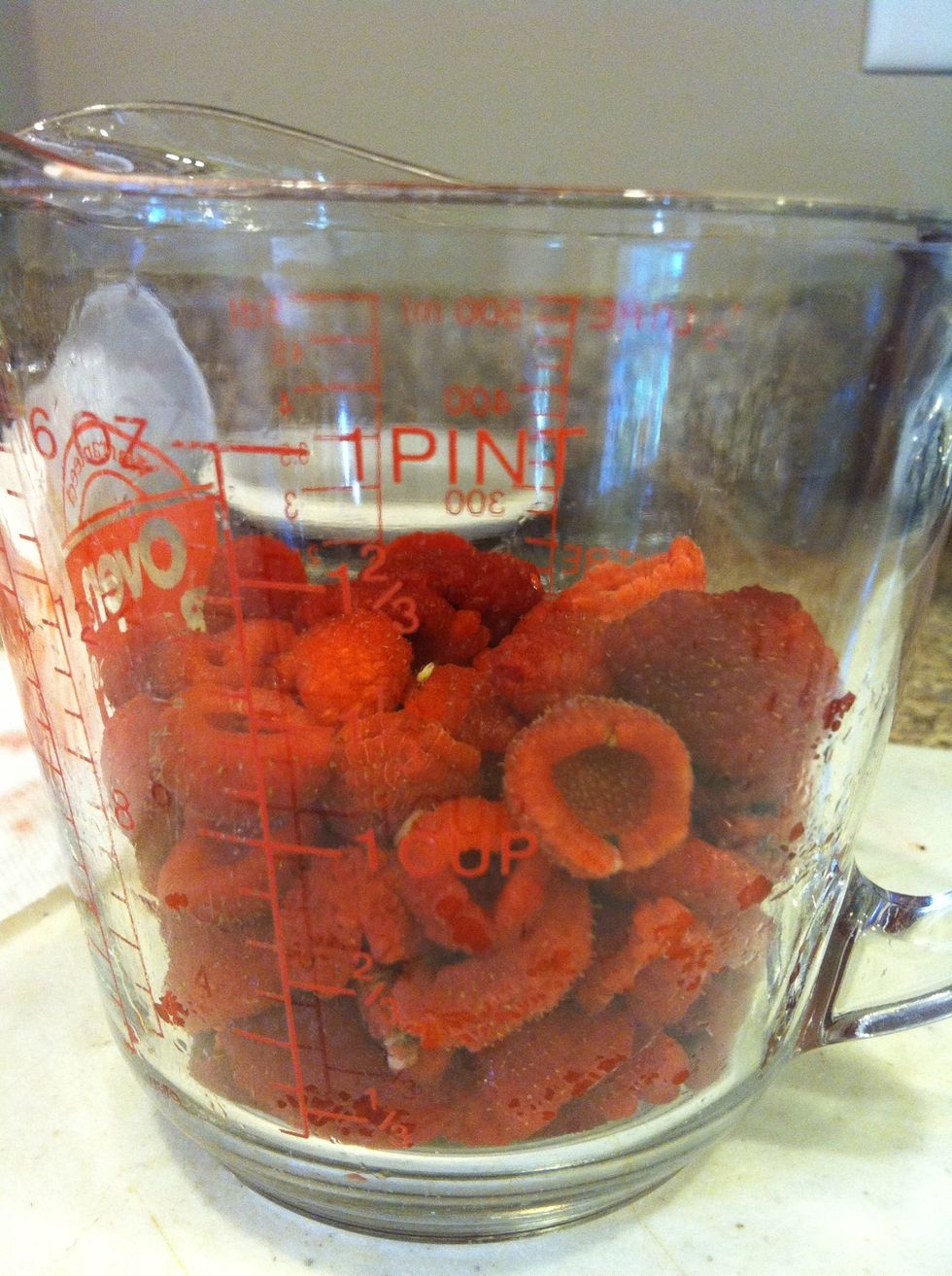 Get a pretty good measurement of your berries.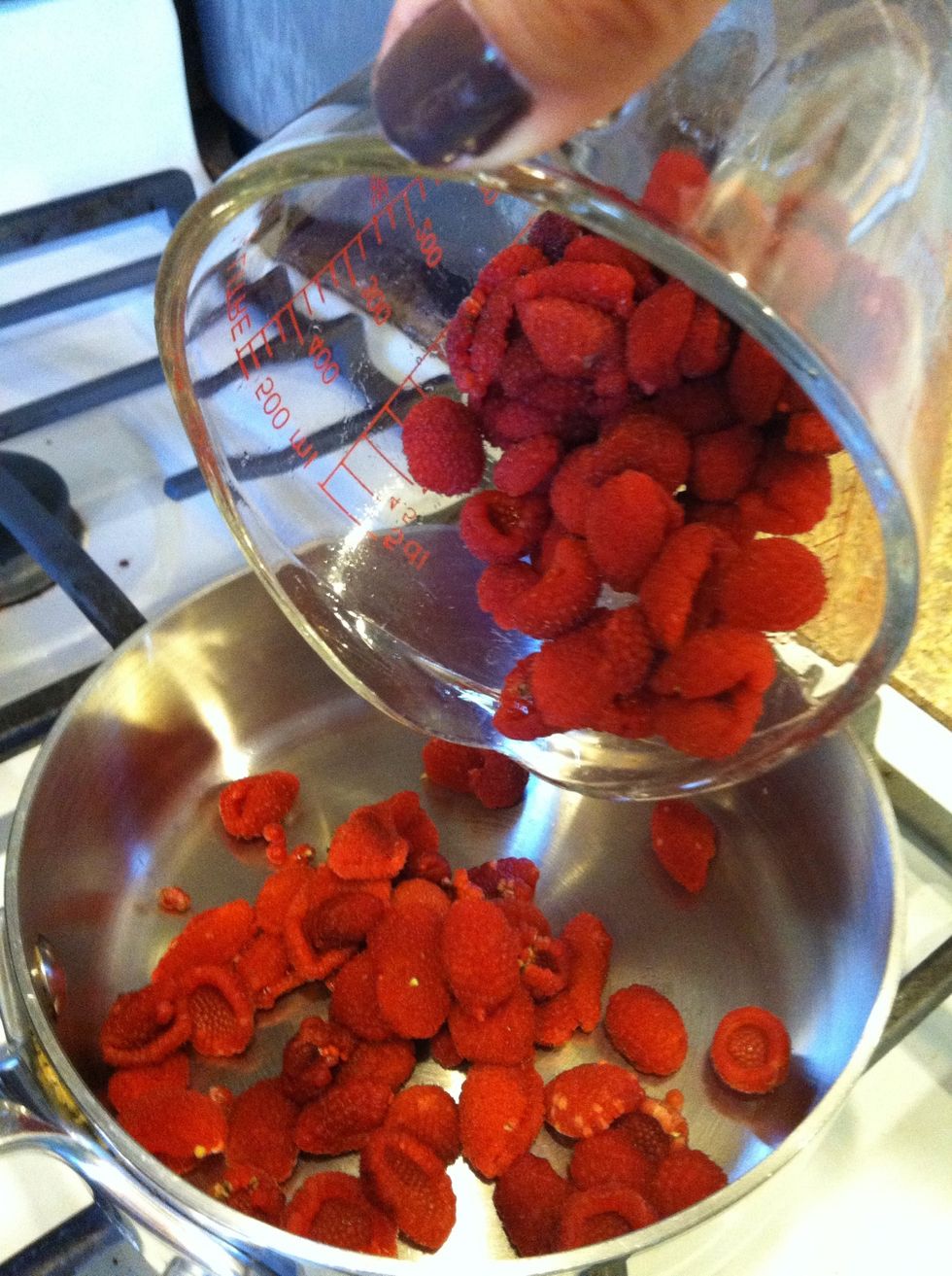 Dump clean, dry berries into a heavy saucepan.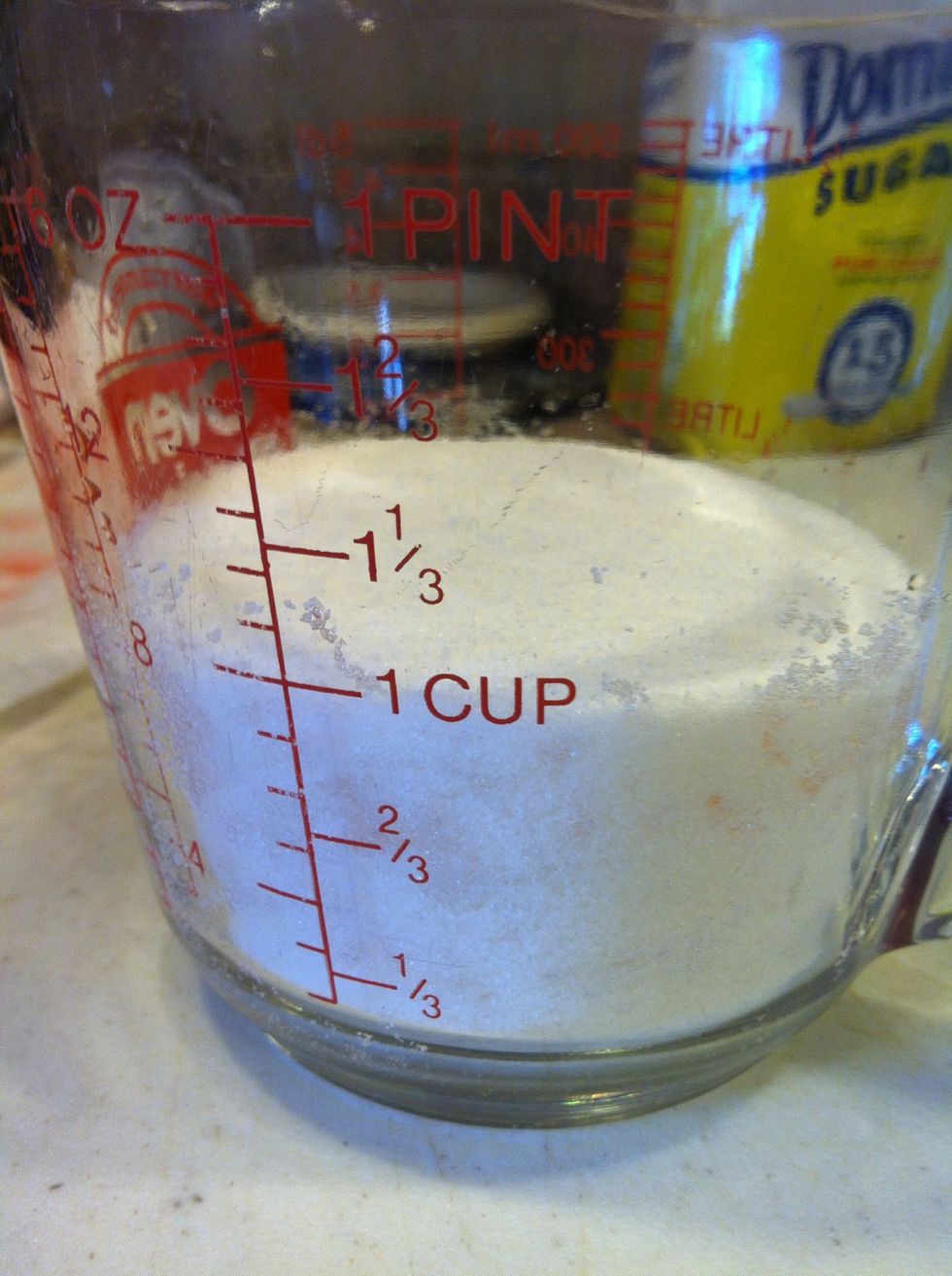 Use equal amounts of berries and sugar. I had roughly 1 cup of berries. (Yes, I know this is a liquid measuring cup. This recipe doesn't call for precision 😉)
Pour sugar into the pan with the berries.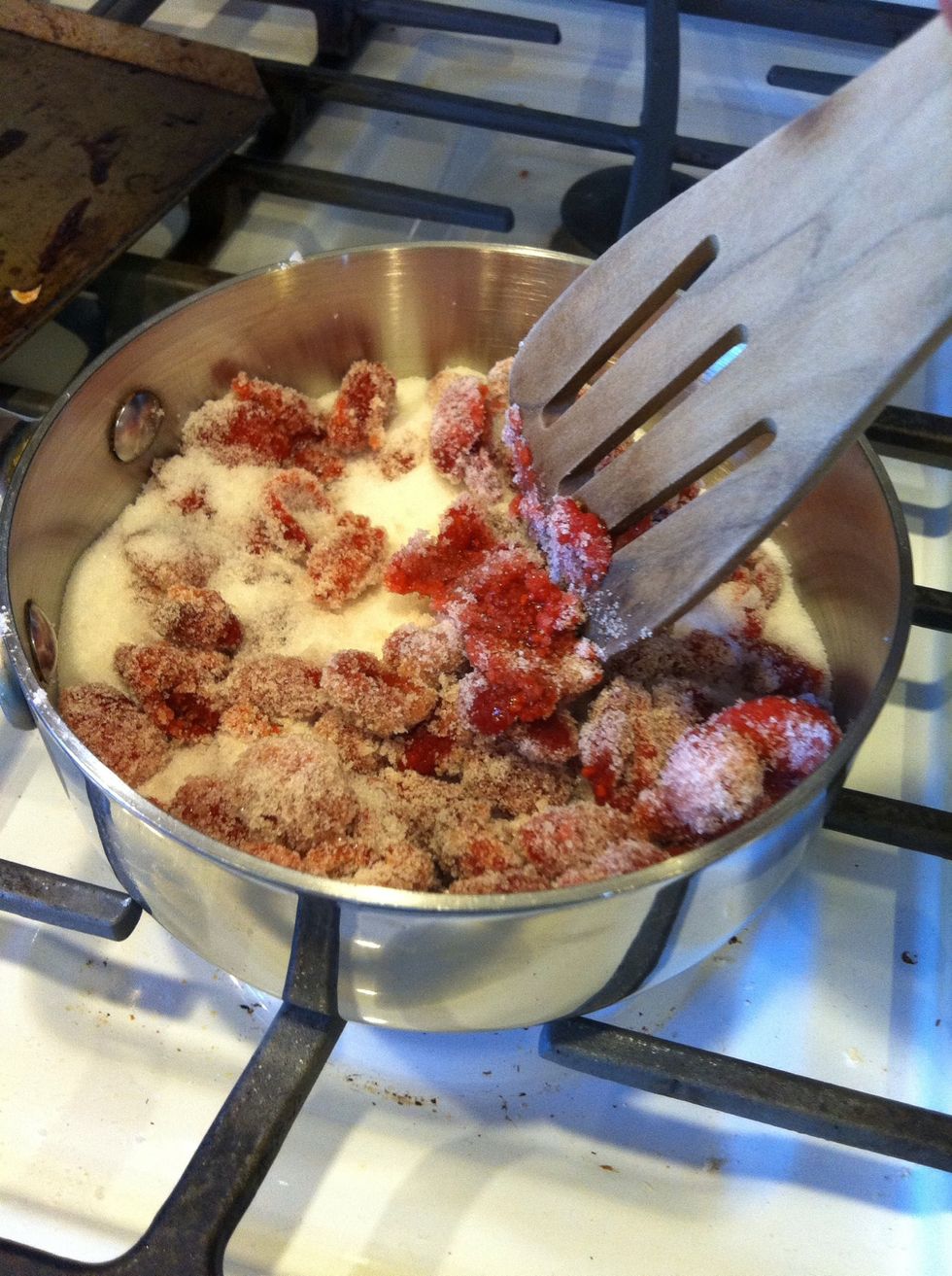 I use a subtle "stir mash" motion to mix the berries and the sugar.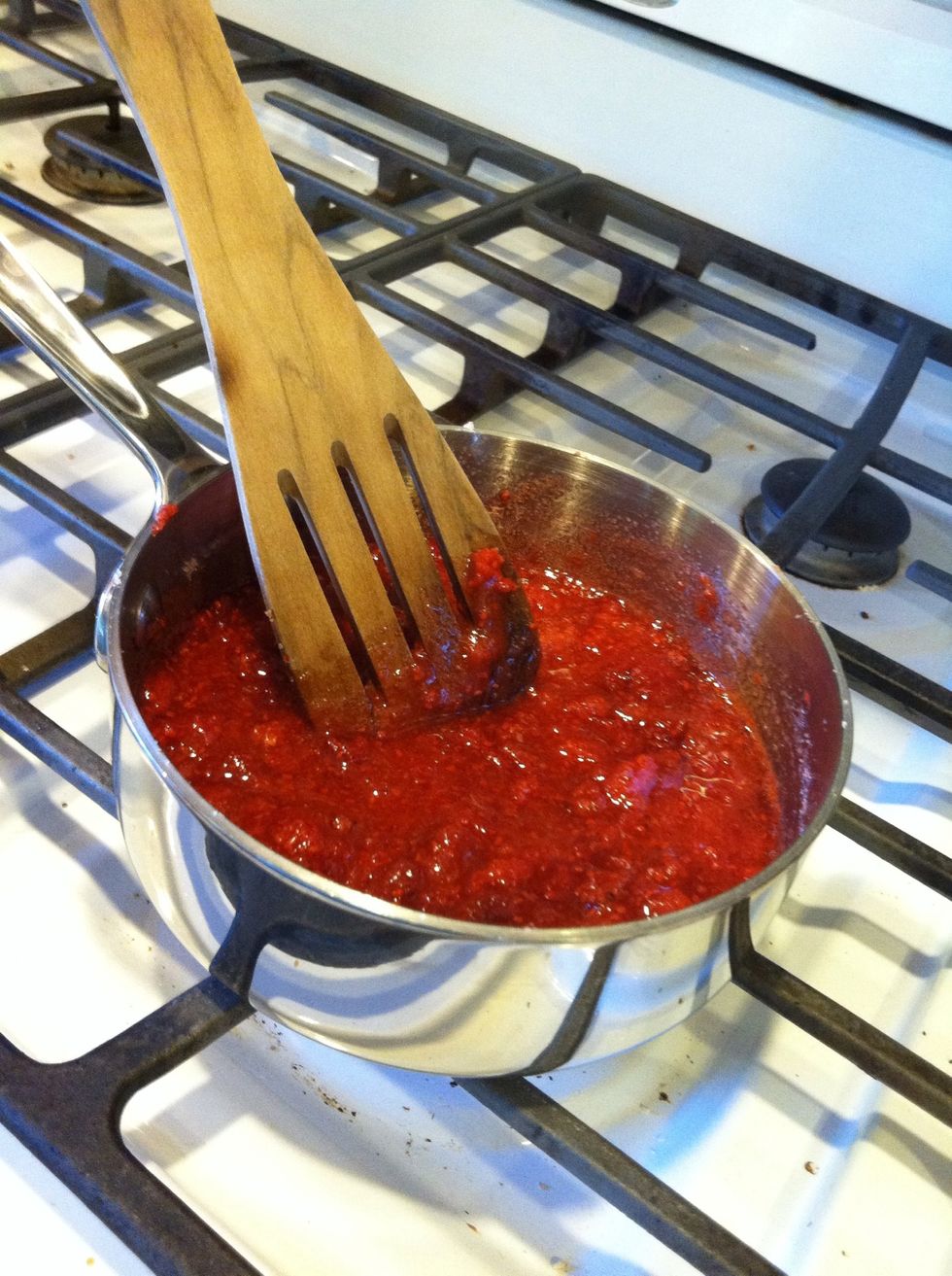 Over medium heat, stir/mash the berries until the sugar is completely melted. Stir constantly & bring to a low boil.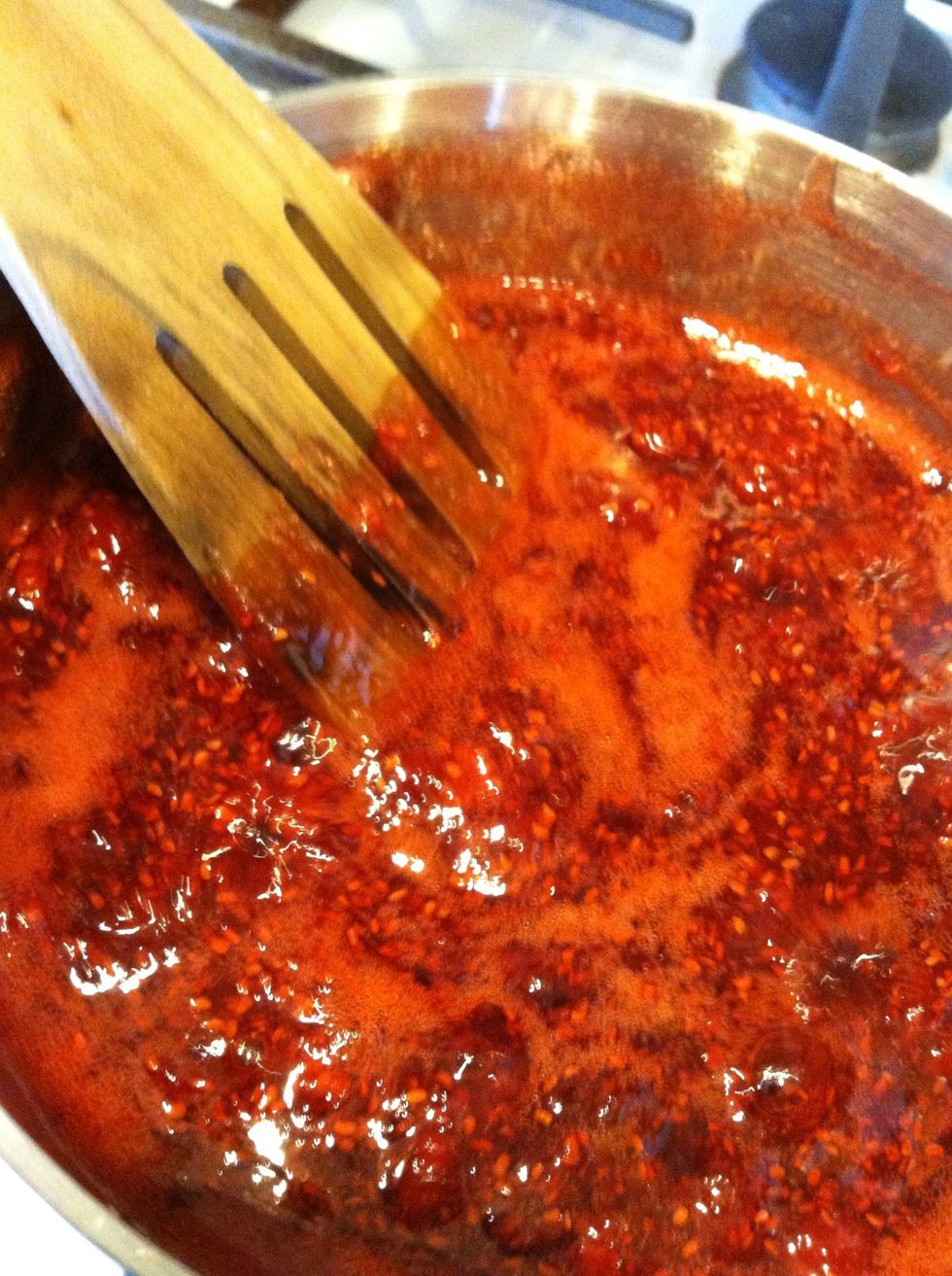 At this point the jam will have the consistency of thin yogurt. It'll be slightly foamy on top too.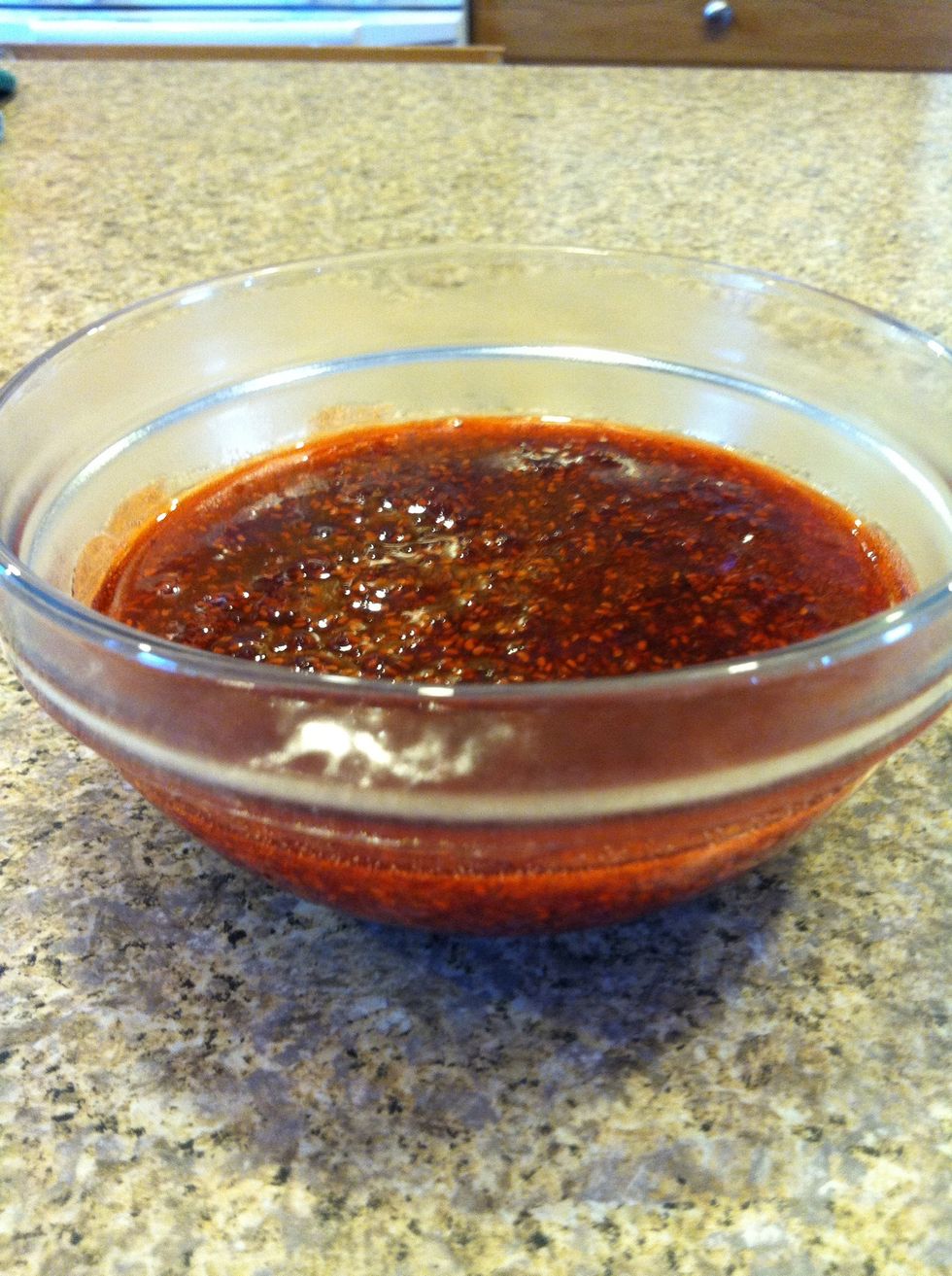 Done! I never have enough berries to make it to the jarring phase. These berries are hard to come by & have a short season. I pick 1-2 cups and make jam immediately. This bowl will be empty in a day!
Thimbleberries
Sugar
Even amounts of both.