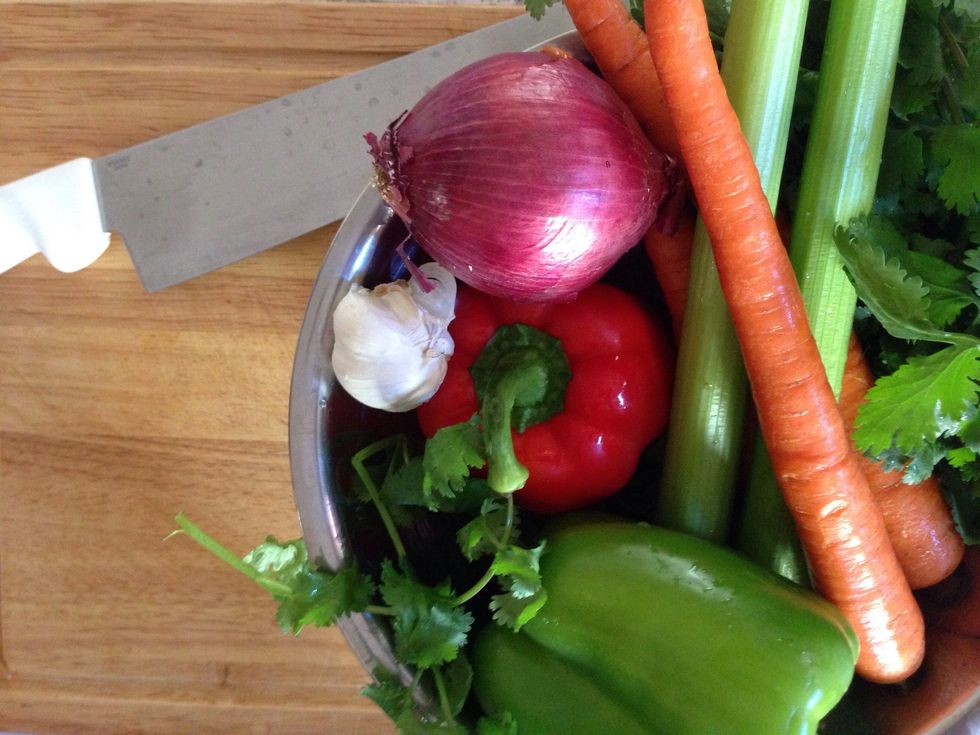 First, assemble your prep.
Start chopping your vegetables.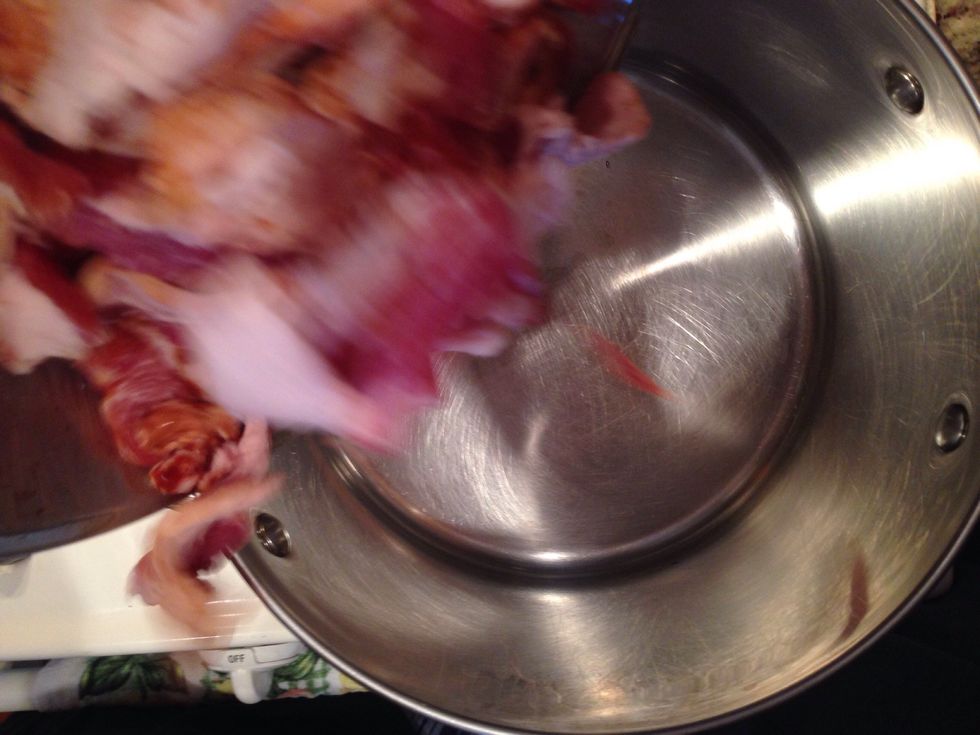 In a pot, start to brown your bacon.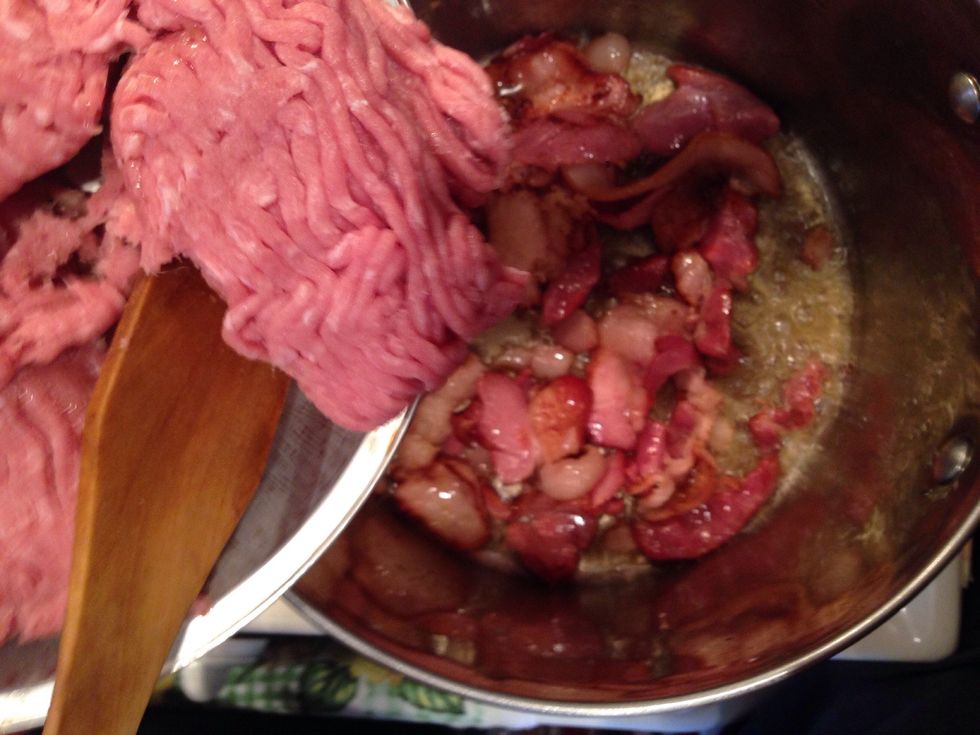 Once the bacon is brown, add your ground turkey. Continue to cook on high heat.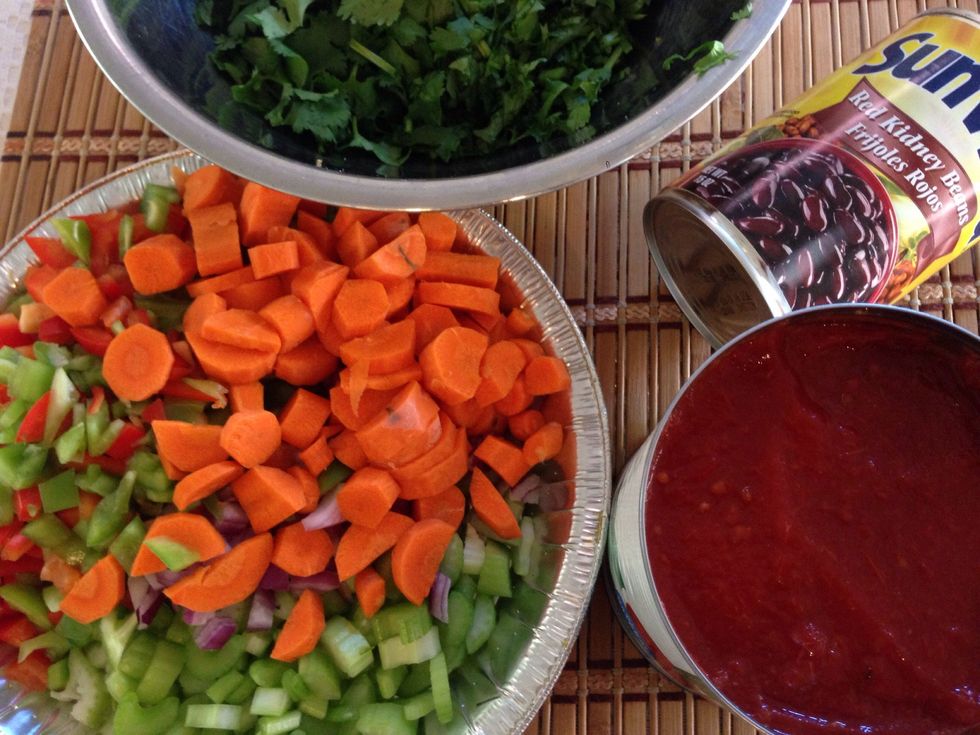 Open your can of red kidney beans & can of crushed tomatoes.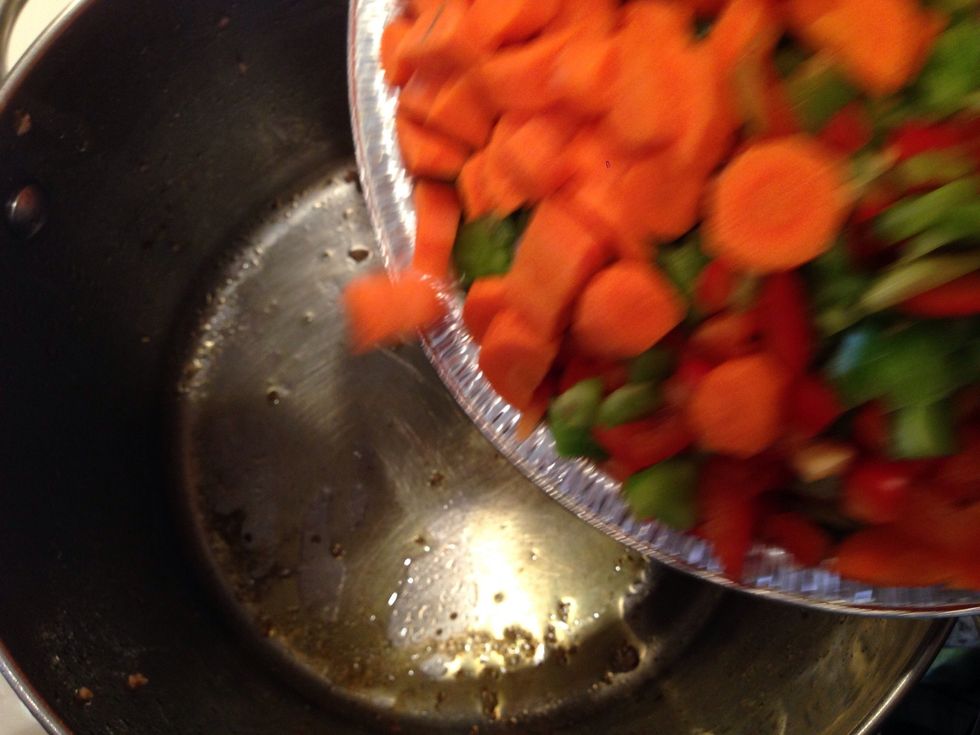 Once the ground turkey and bacon are cooked, remove from the pot. Place in a separate bowl. Next, add your chopped up vegetables except the cilantro to the pot and begin to cook until translucent.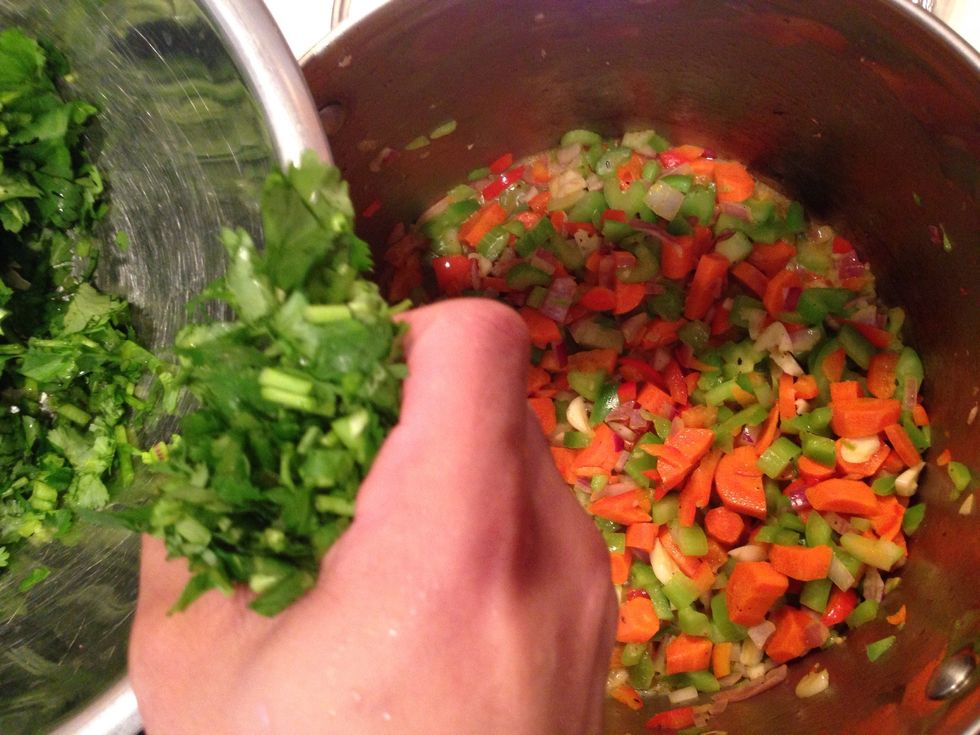 Next, add half of your chopped up cilantro to the pot. Reserve the rest for garnish.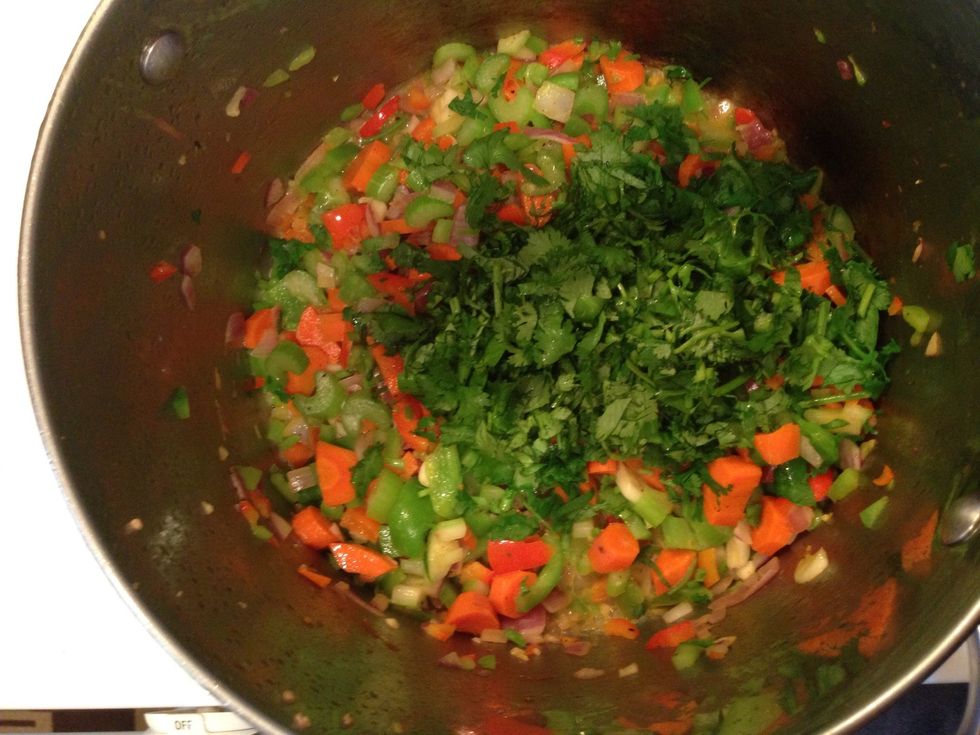 Cook & sweat the vegetables for another 5-10 minutes.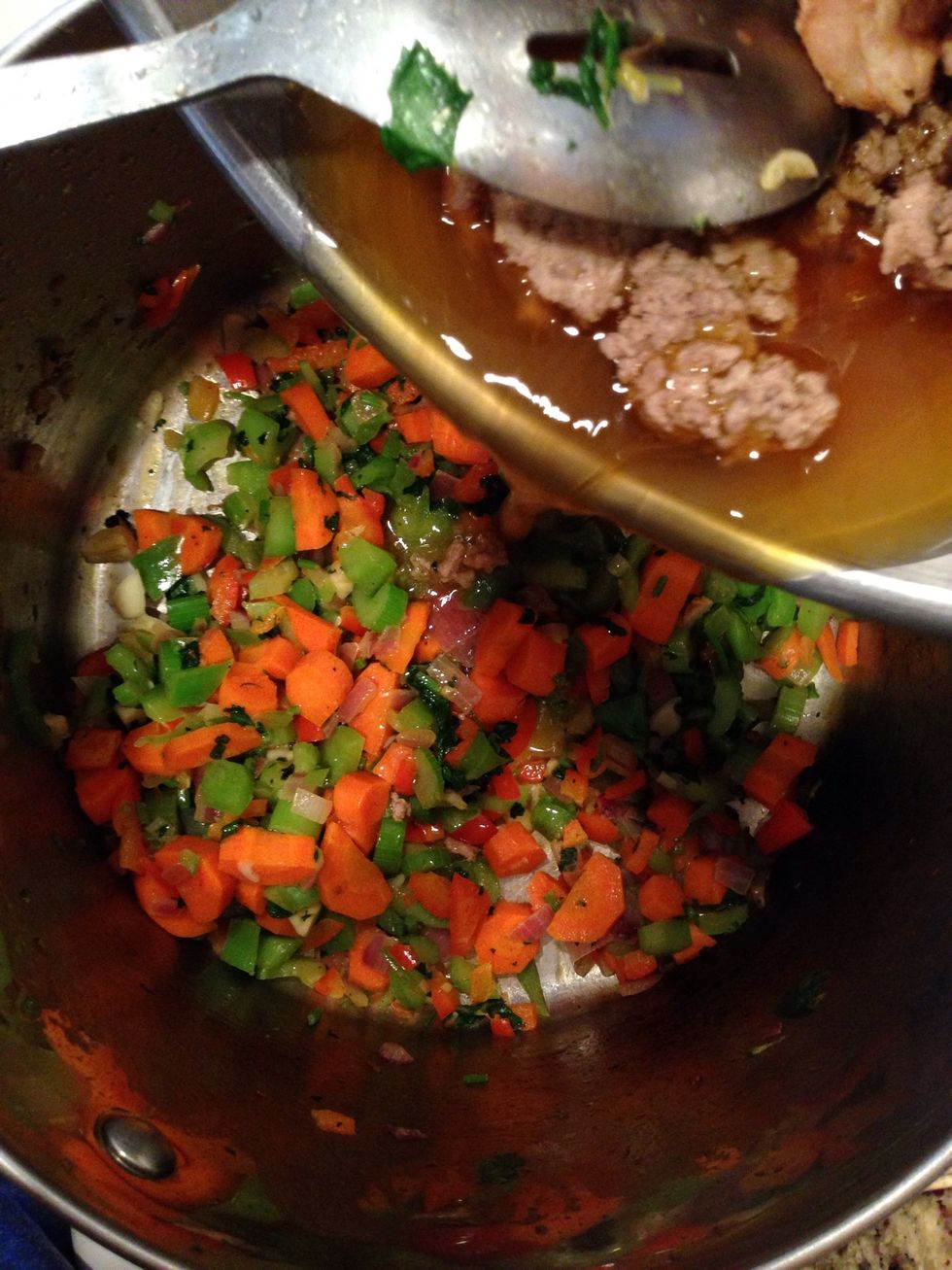 Now, add the resting juices of the turkey and bacon. Reduce the liquid then begin to add the ground turkey and bacon back to the pot.
Cook for another 15 minutes, or bring to a boil. Season with salt and pepper. And add your cumin and chili powder.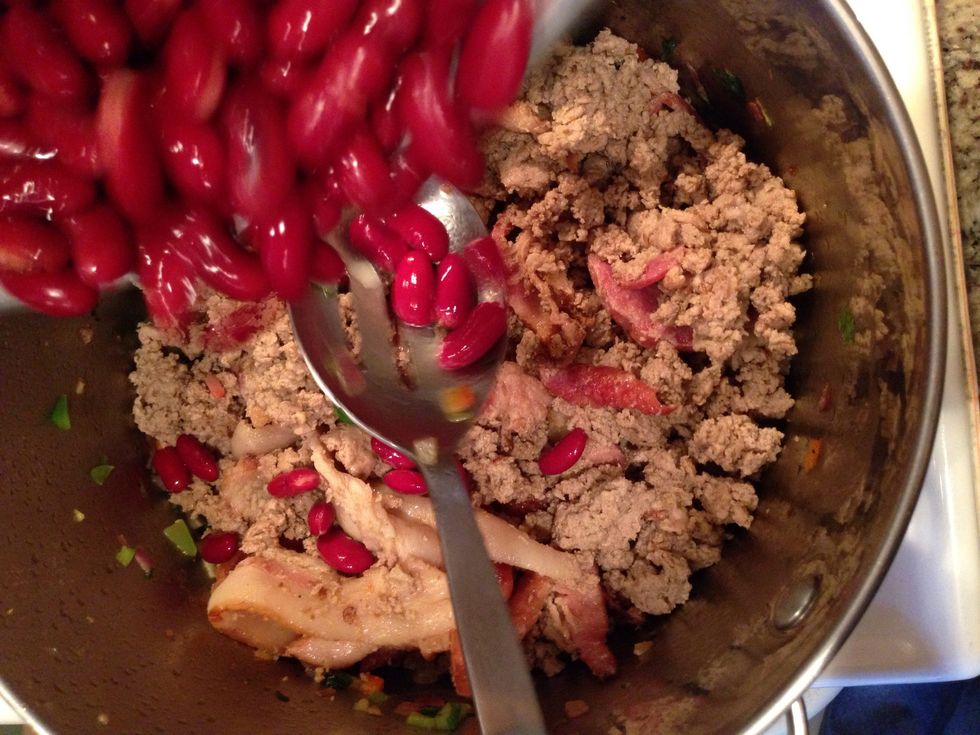 Add the red kidney beans to the pot.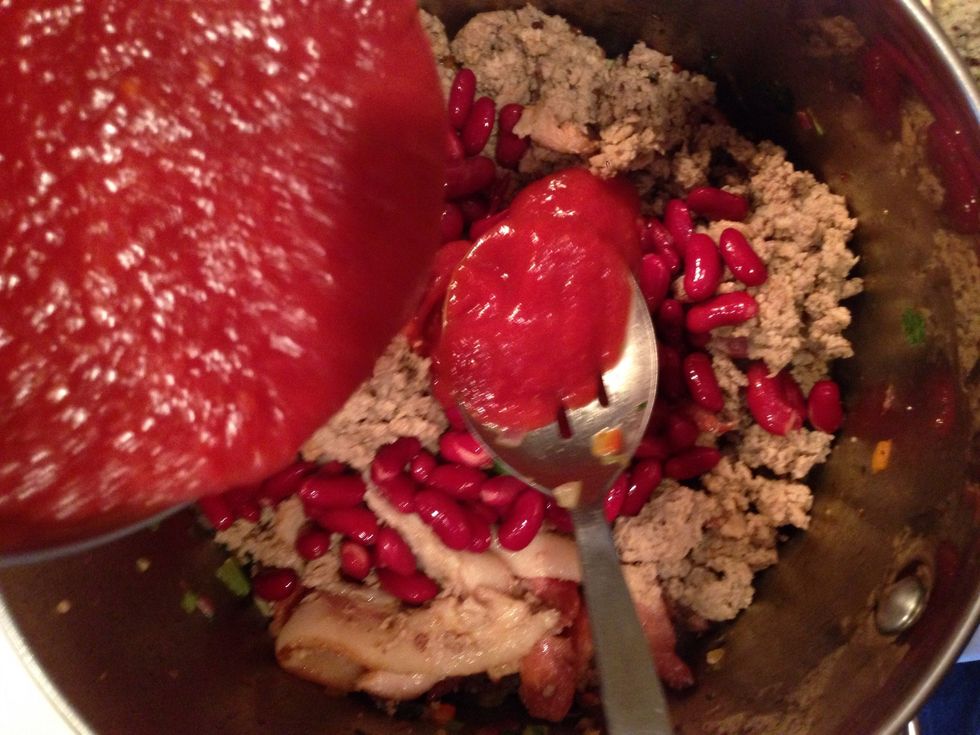 Add your can of crushed tomatoes.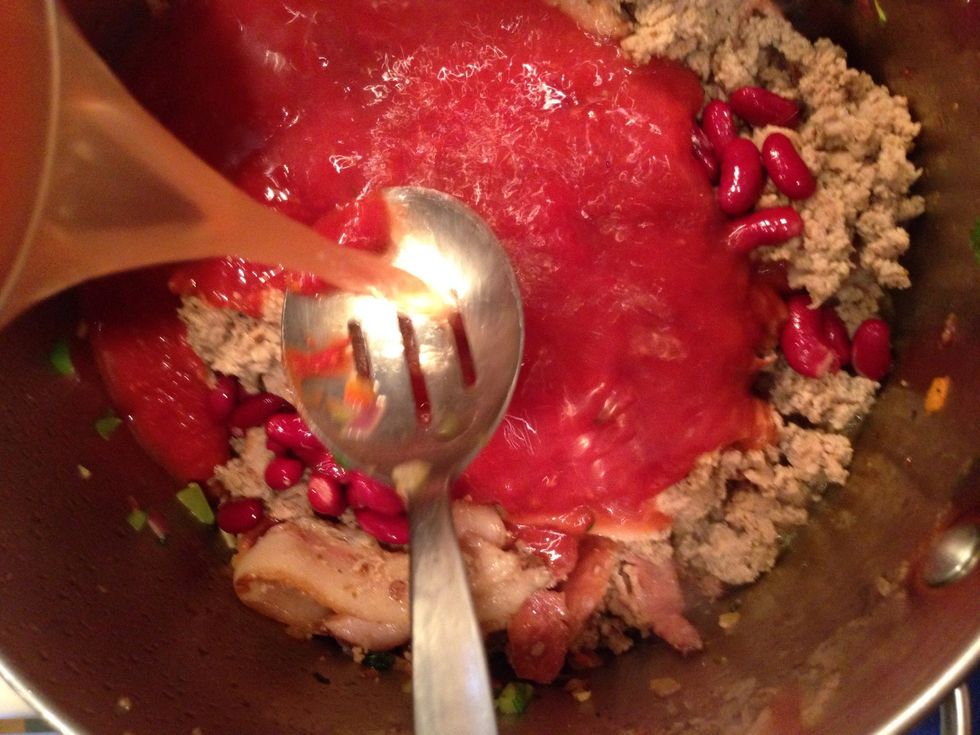 Add your chicken stock & add your water. Bring to a boil and then lower the heat to medium low. Cook for another 1 1/2 - 2 hours, or until sauce is reduced.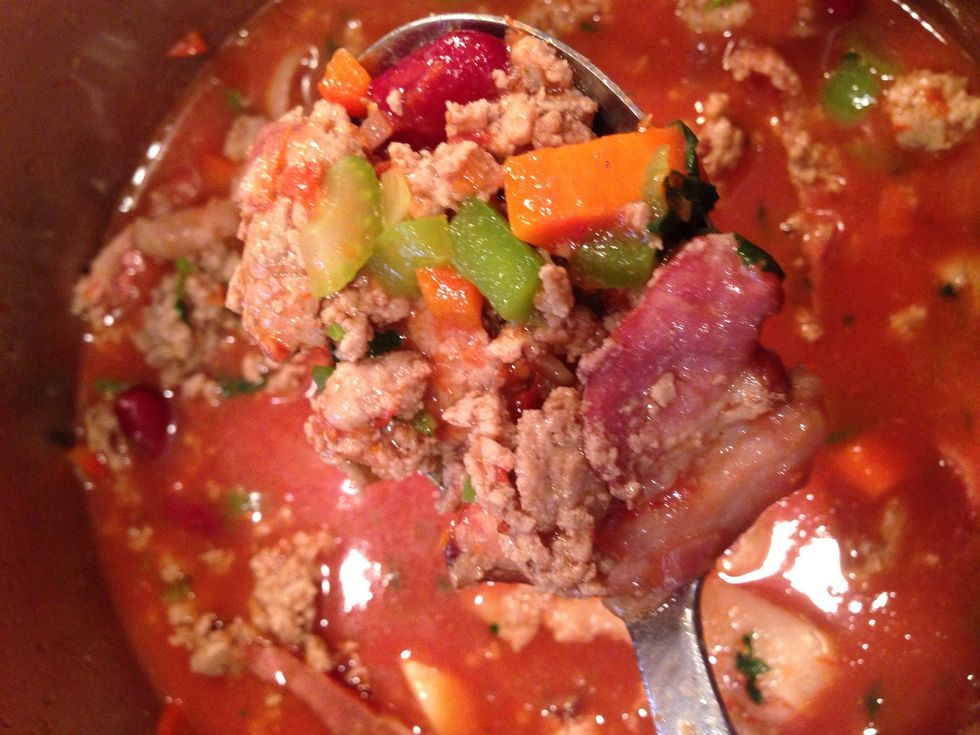 Once cooked, serve with rice or some garlic bread. You can even grate some cheese over the chili. Serve immediately. For more good food, check out The Foodbox Snapguide!
For more easy and delicious food, check out more on The Foodbox! www.foodbox.tv www.instagram.com/thefoodbox www.twitter.com/foodboxtv www.tumblr.com/foodboxtv www.pinterest.com/thefoodbox
2.0lb Ground turkey
1/2lb Smoked Bacon
1.0 Green bell peppers, chopped
1.0 Red bell peppers, chopped
1.0 Red onion, chopped
3.0 Carrots, chopped
3.0 Celery, chopped
1.0bnch Cilantro, chopped
4.0 Garlic, chopped
1.0 Can of Red kidney beans
1.0 Can of Crushed tomatoes
1.0Tbsp Cumin
1.0Tbsp Chili powder
Salt & black pepper, to season
1.0 Can of Chicken stock
3.0 Water