Make the Ultimate Healthy Carne Asada Tacos
1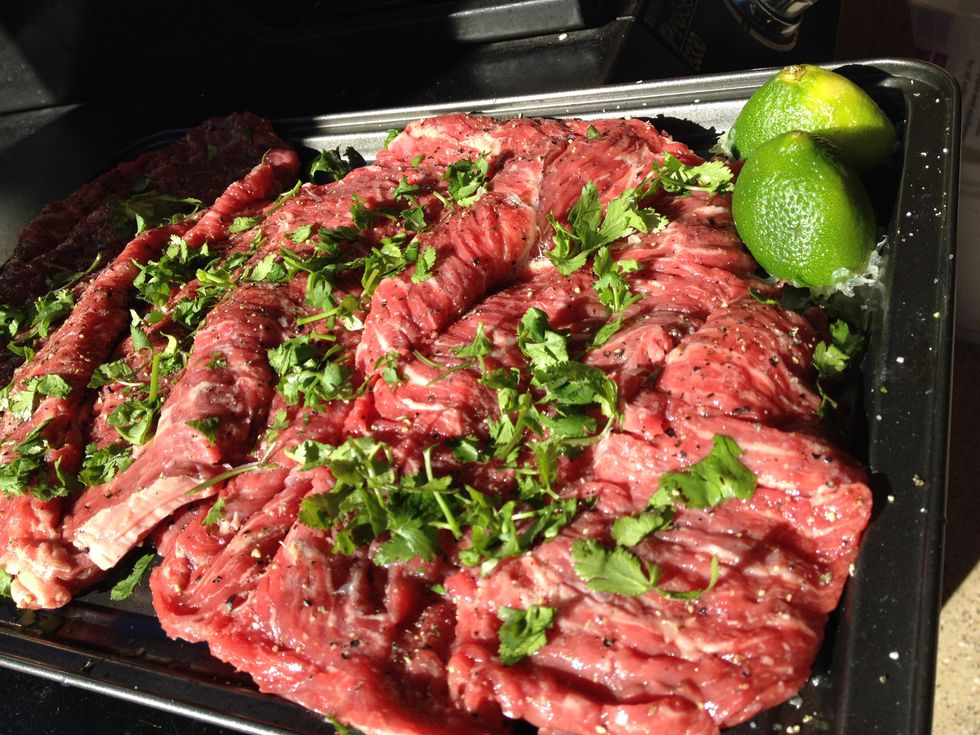 Season the steak well with salt and pepper, squeeze 2 limes, and add your chopped up cilantro as well. Mix well. Let set for at least 30 minutes - 1 hour for maximum flavor.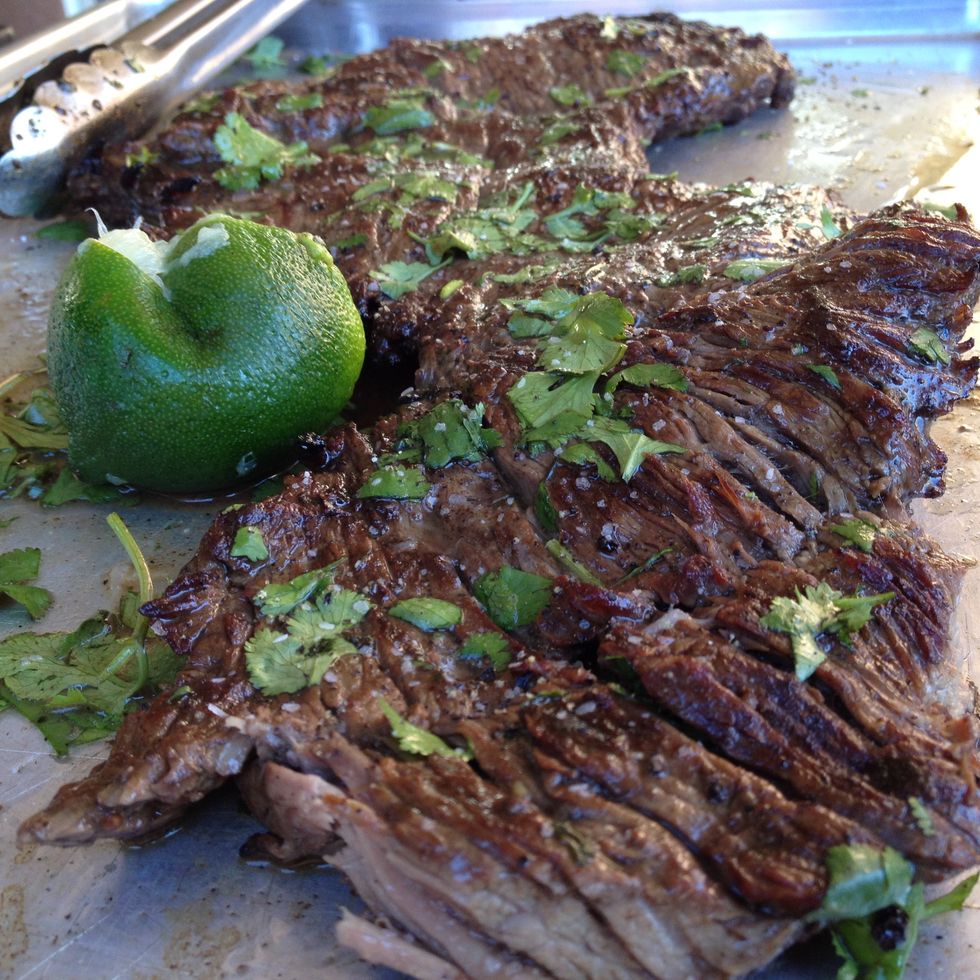 Grill your skirt steak on high heat on a grill. Should cook to about 7-9 minutes. Cook to a medium rare to medium.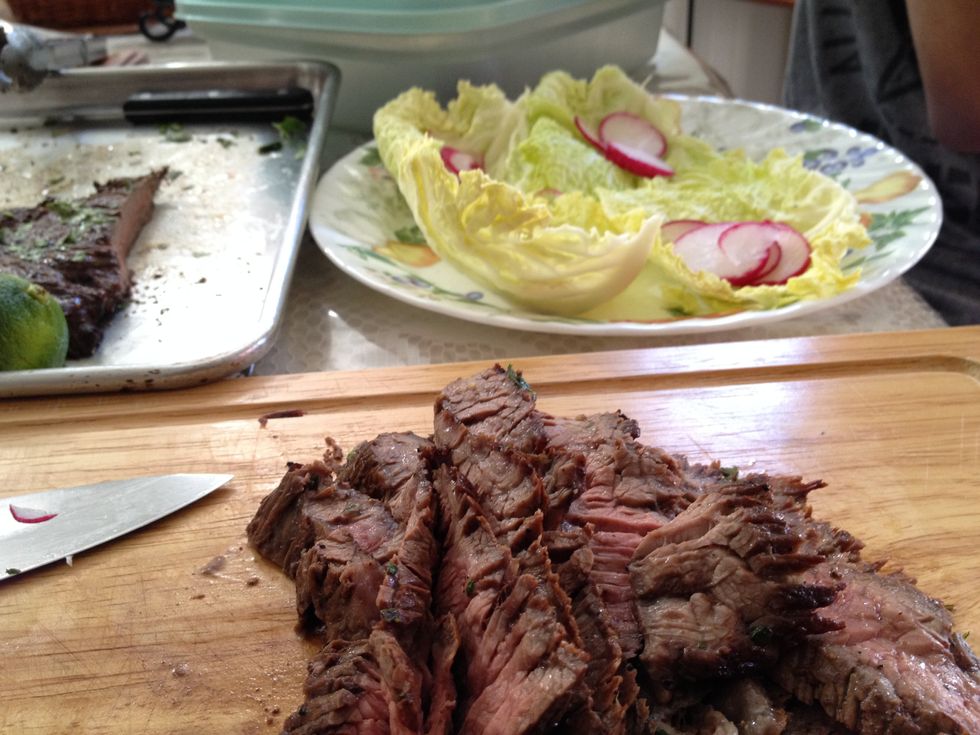 For the cabbage, you want to use the outside of the cabbage. Make sure to clean, and peel the outsides of the cabbage. Assemble your steak and radishes as well.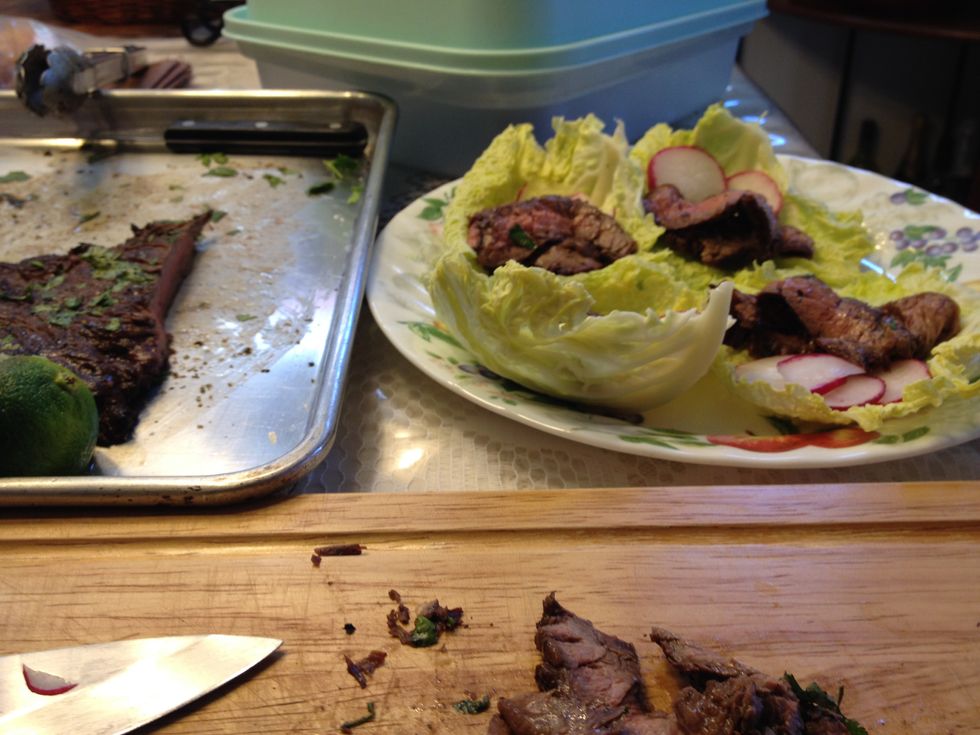 Add the steak to the bed of cabbage and radishes.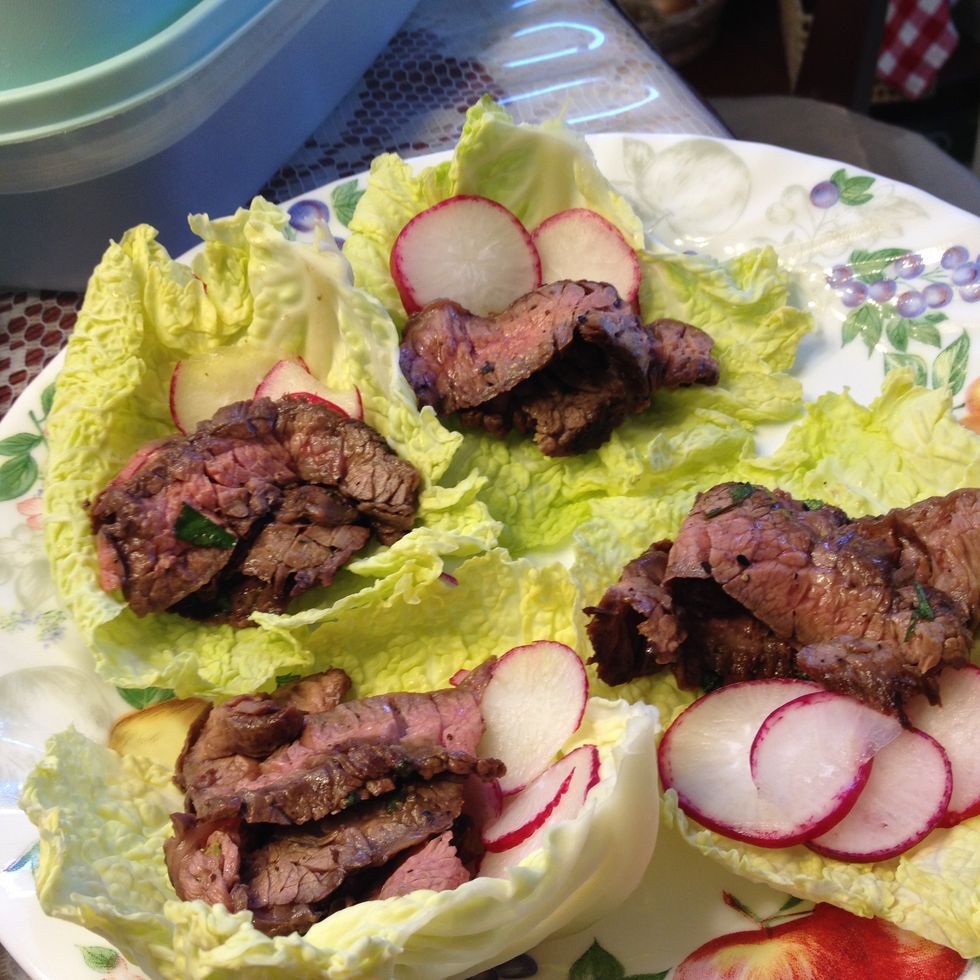 Add lime juice and some cilantro.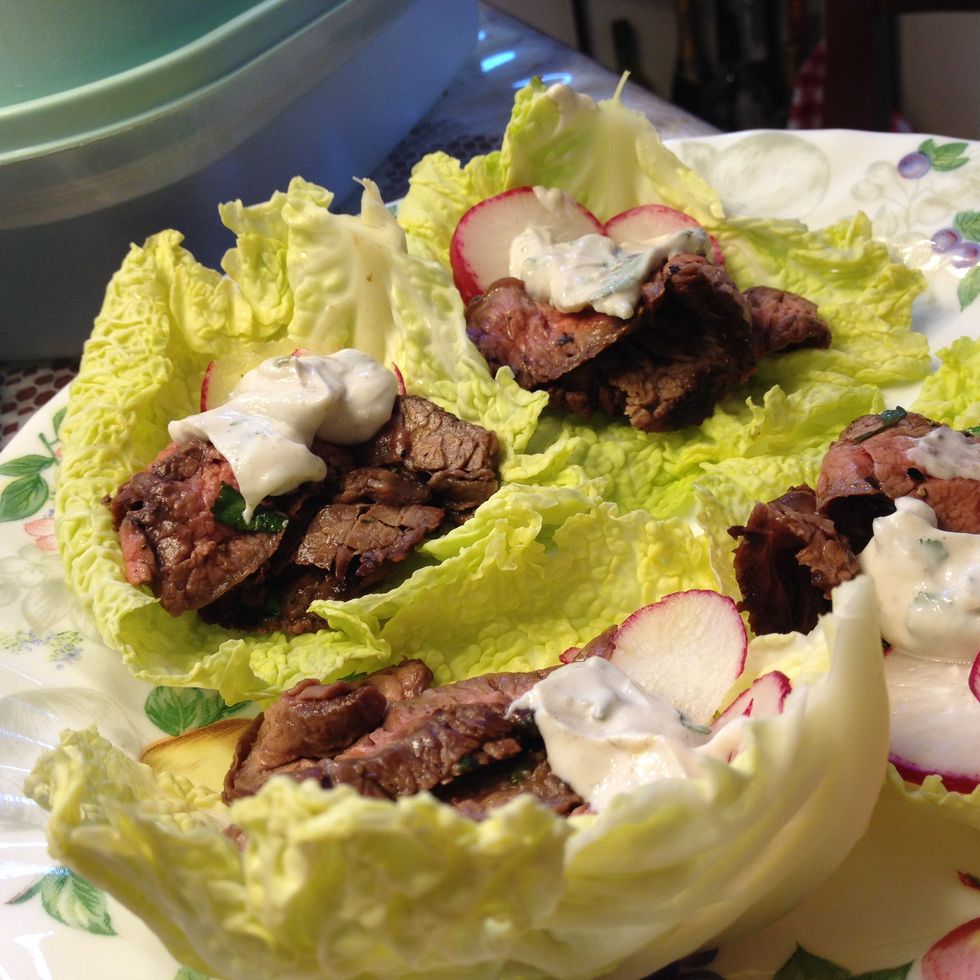 Add your Tbsp of sour cream dressing to the top.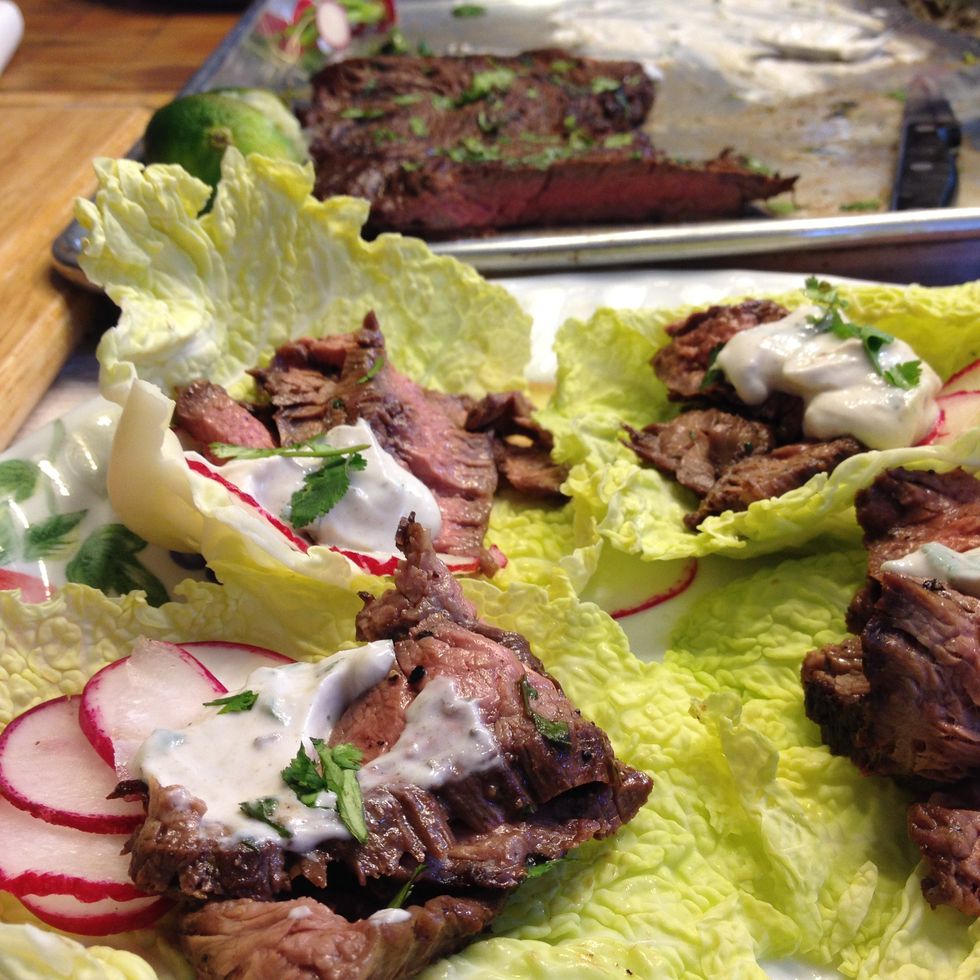 For more easy and delicious food, check out more on The Foodbox! www.foodbox.tv www.instagram.com/thefoodbox www.twitter.com/foodboxtv www.tumblr.com/foodboxtv www.pinterest.com/thefoodbox
1.0 Skirt Steak, seasoned
1.0 Napa Cabbage, rinsed and clean
4.0 Radishes, sliced
1.0Tbsp Sour Cream
3.0 Limes, cut in half & juiced
2.0bnch Cilantro, roughly chopped
pch Salt
pch Black Pepper