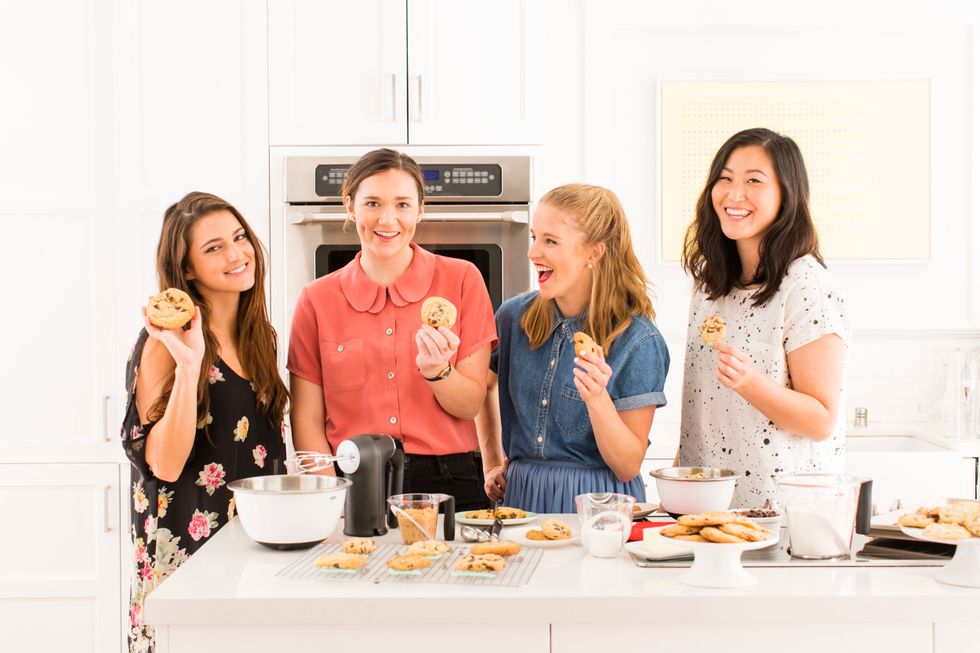 Chewy, crispy, fluffy… the "best" chocolate chip cookie texture is about as subjective as it gets. We teamed up with OXO to decide once and for all what a perfect chocolate chip cookie recipe needs.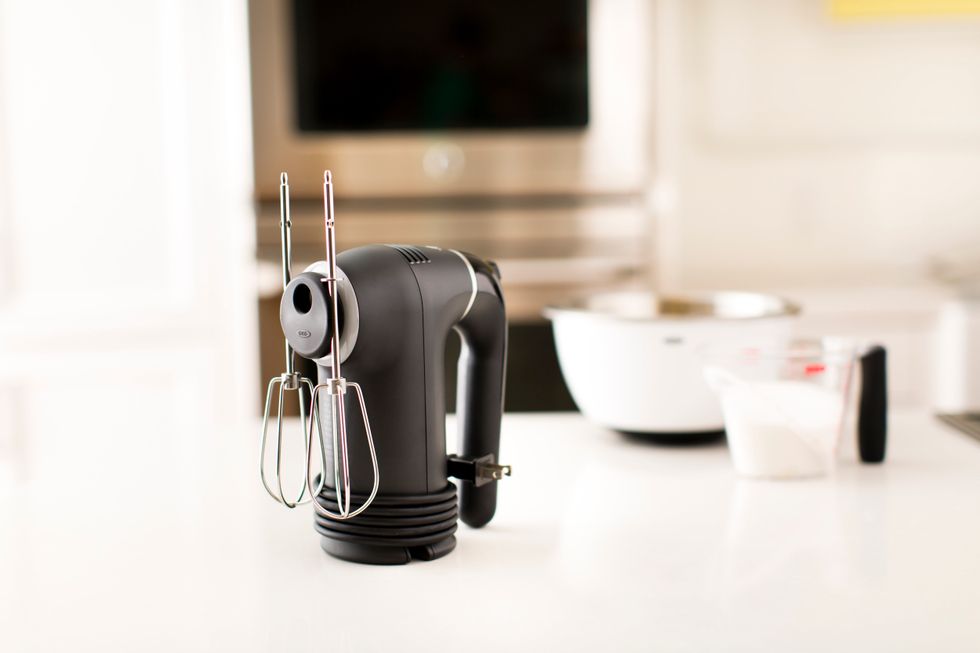 OXO's latest campaign is all about testing their products on real people with different preferences and skillsets to build truly useful tools that will make everyday life easier.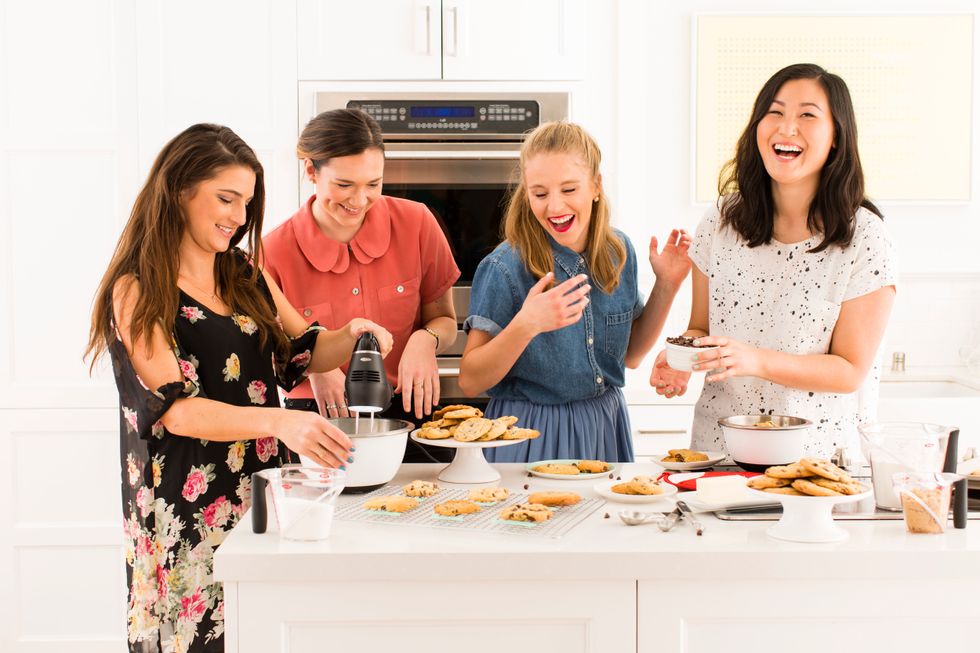 So we invited a few gals over for a baking party. TBH, a few of us are admittedly rookies in the kitchen, but with the trusty Internet and the right baking tools, nailing these recipes was a cinch.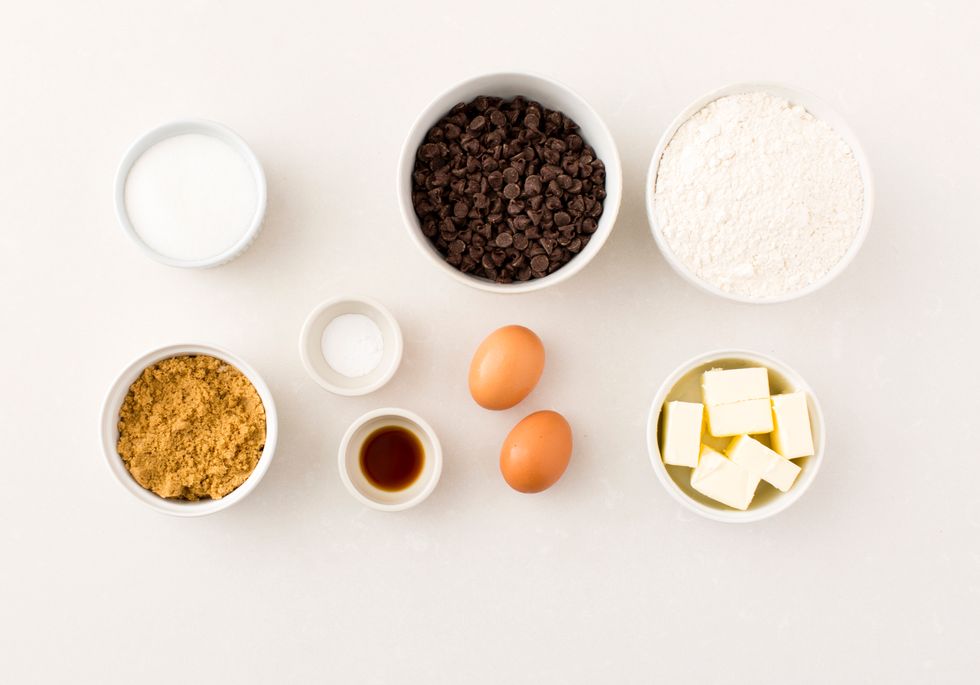 Let's get mixin'! First up, the control recipe for a standard (and delicious) chocolate chip cookie.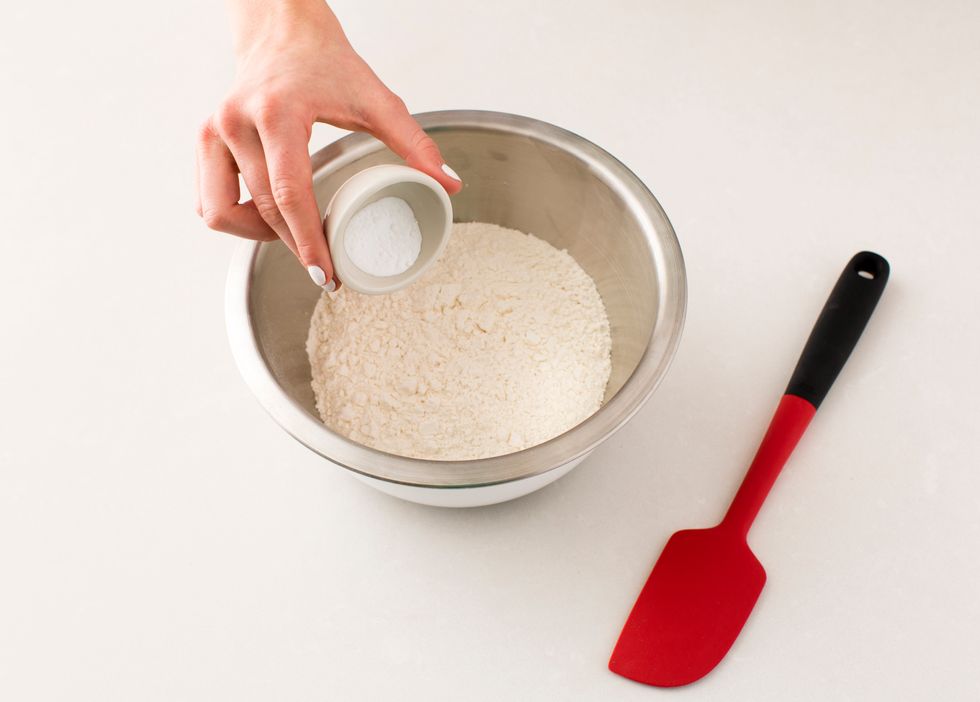 Preheat your oven to 375 degrees Fahrenheit. Combine flour, baking soda, and a pinch of salt in a medium bowl and fold together with a spatula. Set aside.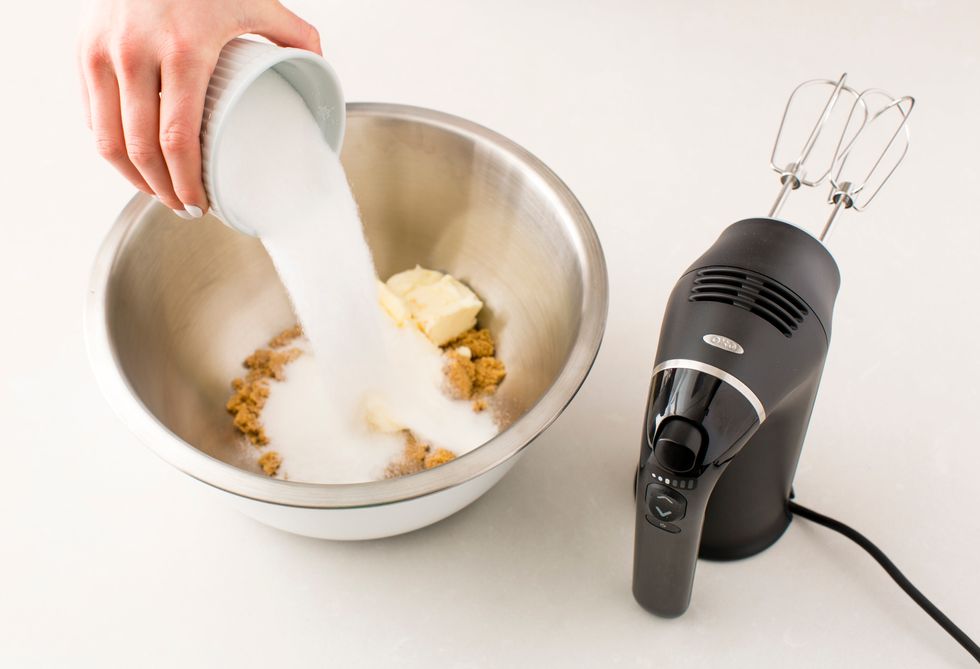 Add granulated sugar, brown sugar and room temperature butter to a large bowl, then beat on medium-high with the hand mixer for about four minutes.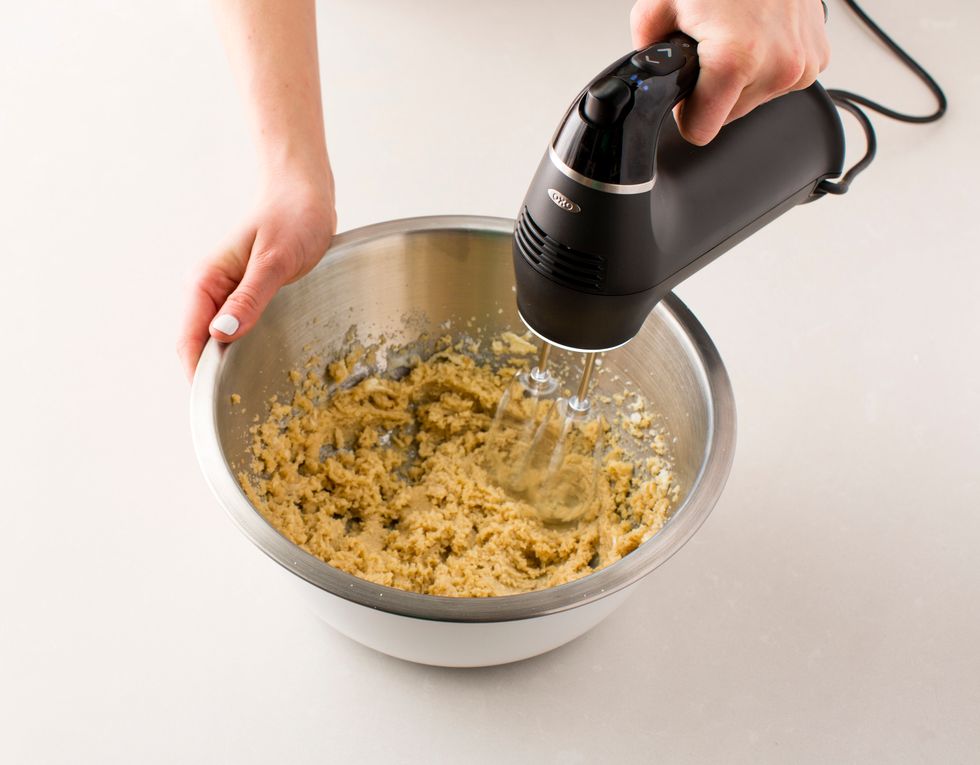 OXO's Illuminating Digital Hand Mixer was really helpful in our crusade. It has a soft-glow LED Headlight that illuminated the bowl as we mixed so we could really see the consistency of the batter.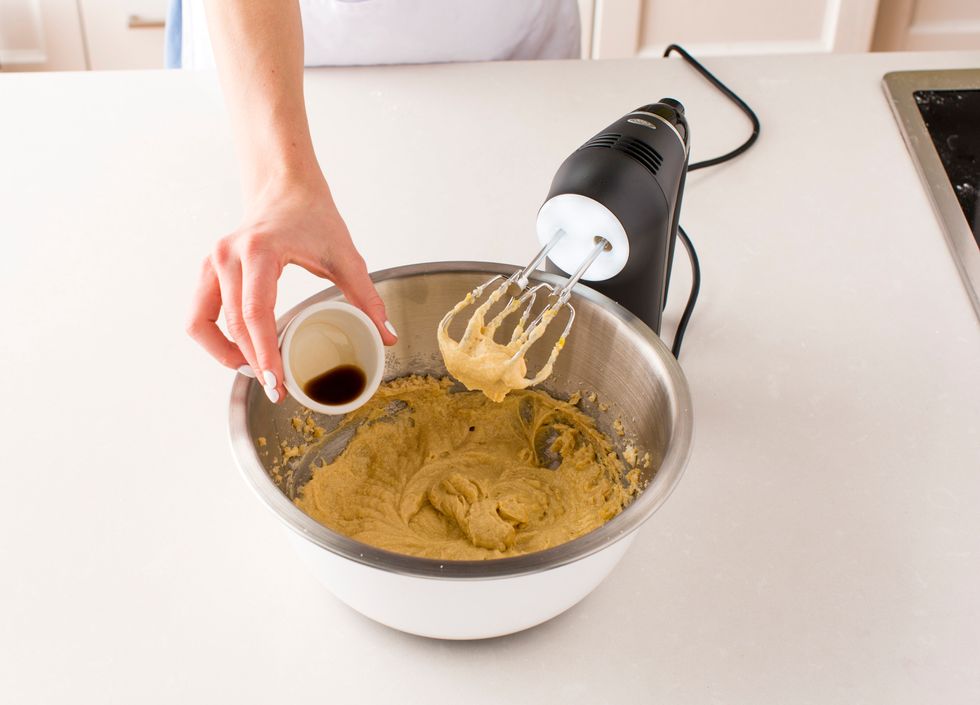 Add vanilla extract and beat until combined.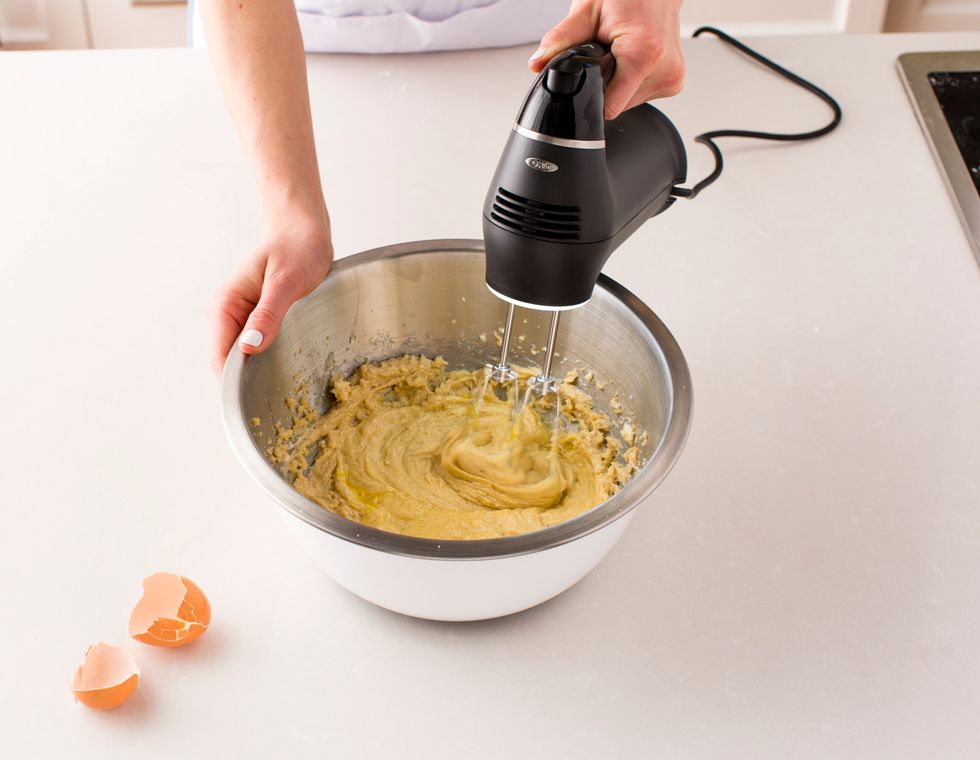 Add one egg, beat until combined, then add the second egg and repeat again. The smooth and steady motor and intuitive controls of the Illuminating OXO Digital Hand Mixer made each recipe a breeze.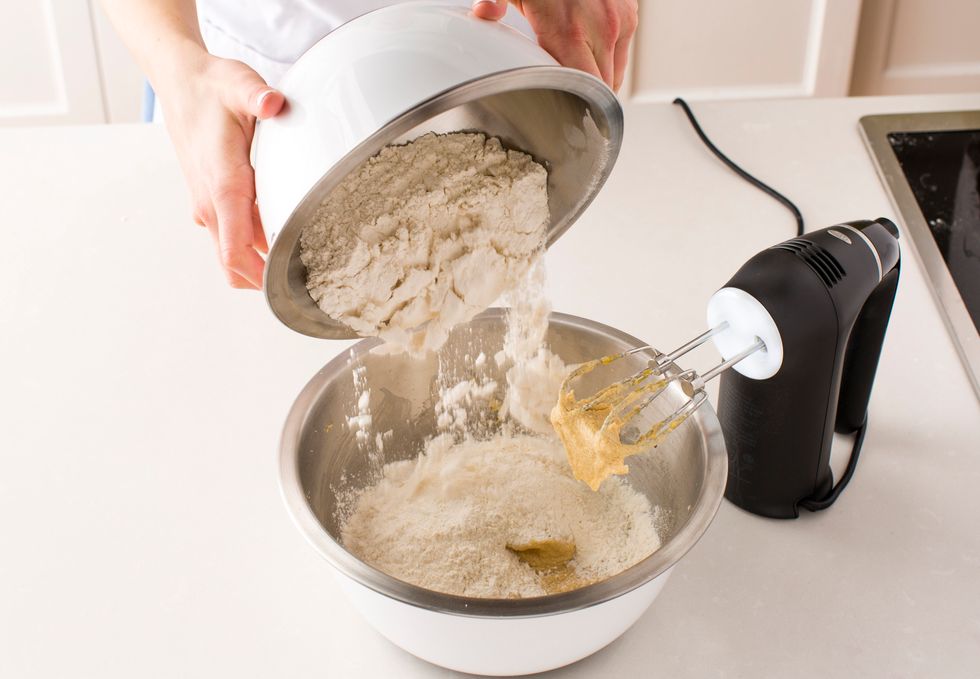 Add in the flour mixture and beat on medium speed until just combined.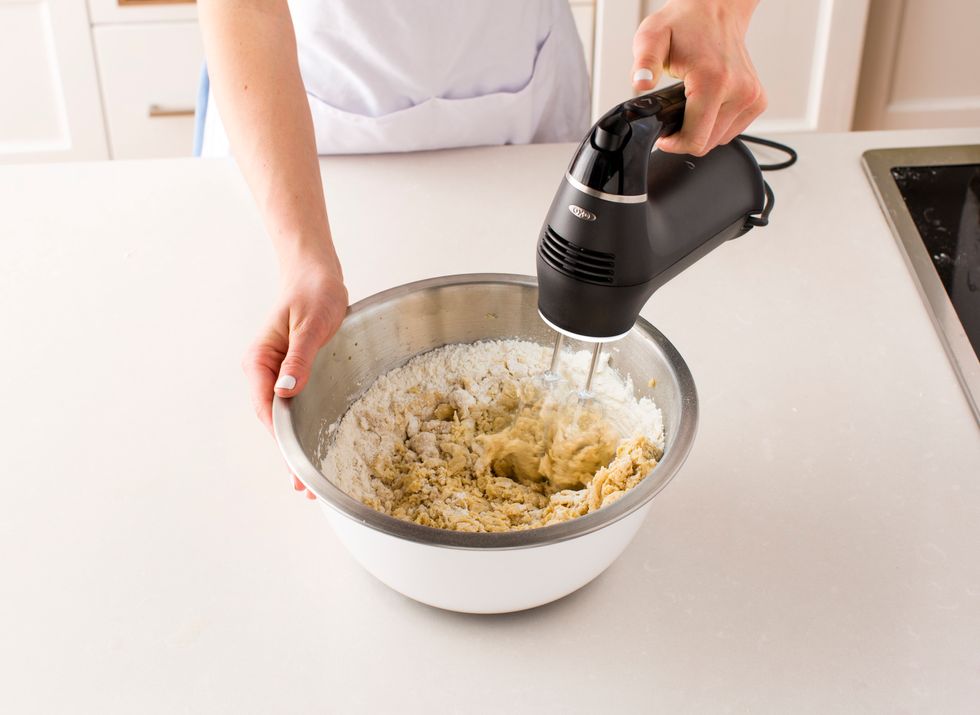 Psst: You know what else we love about OXO's Illuminating Digital Hand Mixer? The cord swivels and snaps in either direction, making it especially user-friendly for this lefty.
Fold in the chocolate chips with a spatula or on low speed with the hand mixer.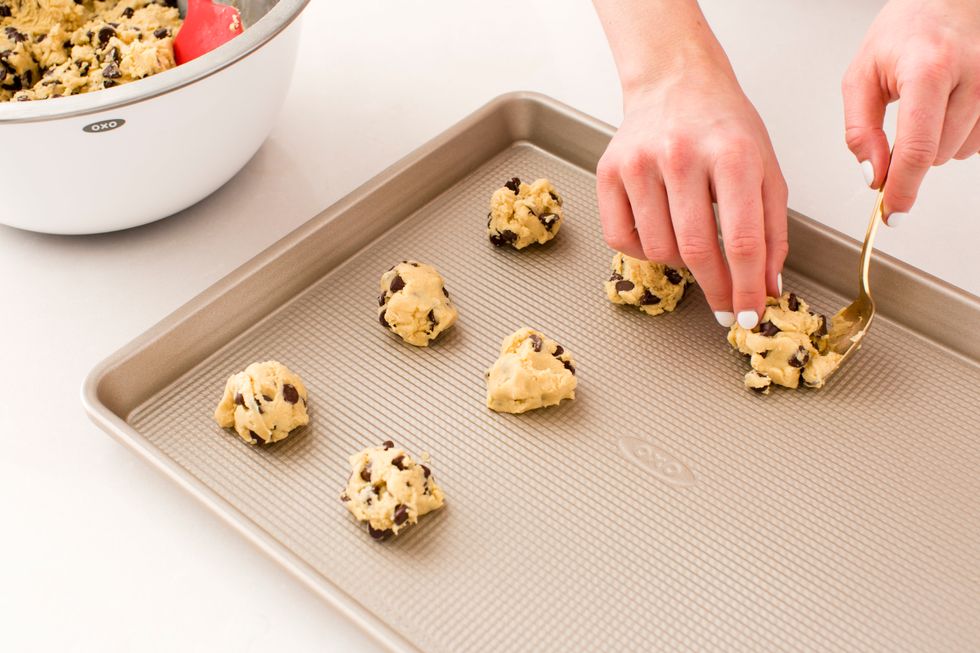 Scoop about one Tablespoon worth of dough two inches apart onto your cookie sheet. Bake for 9-11 minutes, then let cool.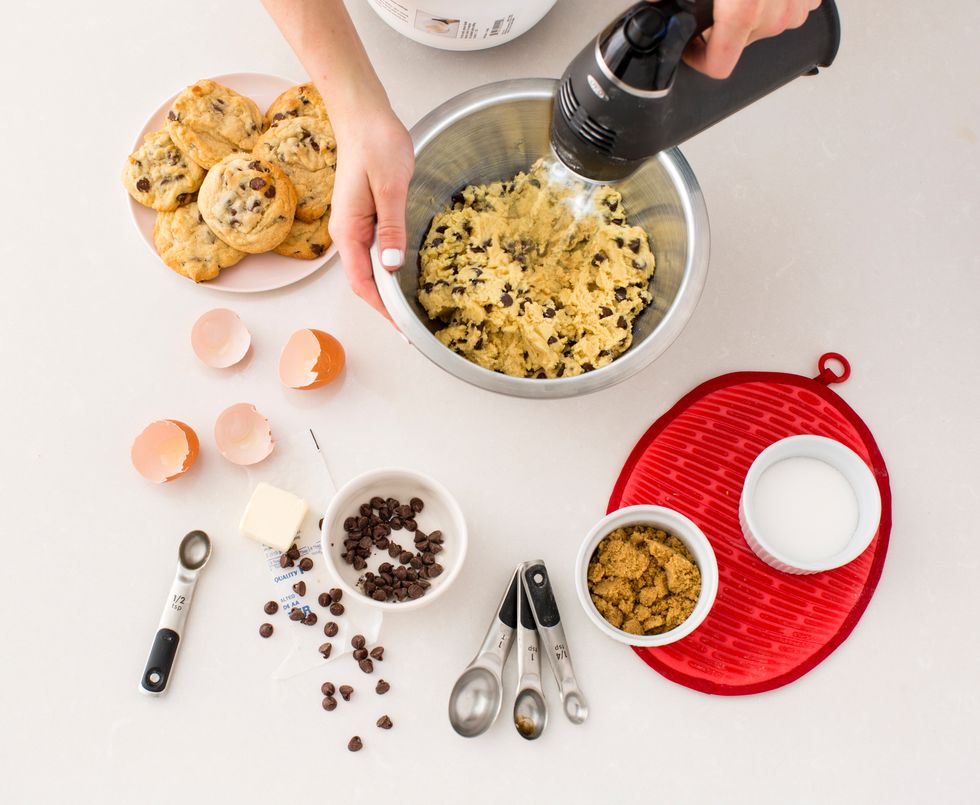 Alright, onto the science-y part. Believe it or not, switching up *one* ingredient per batch completely changed the consistency — and sometimes taste — of each cookie.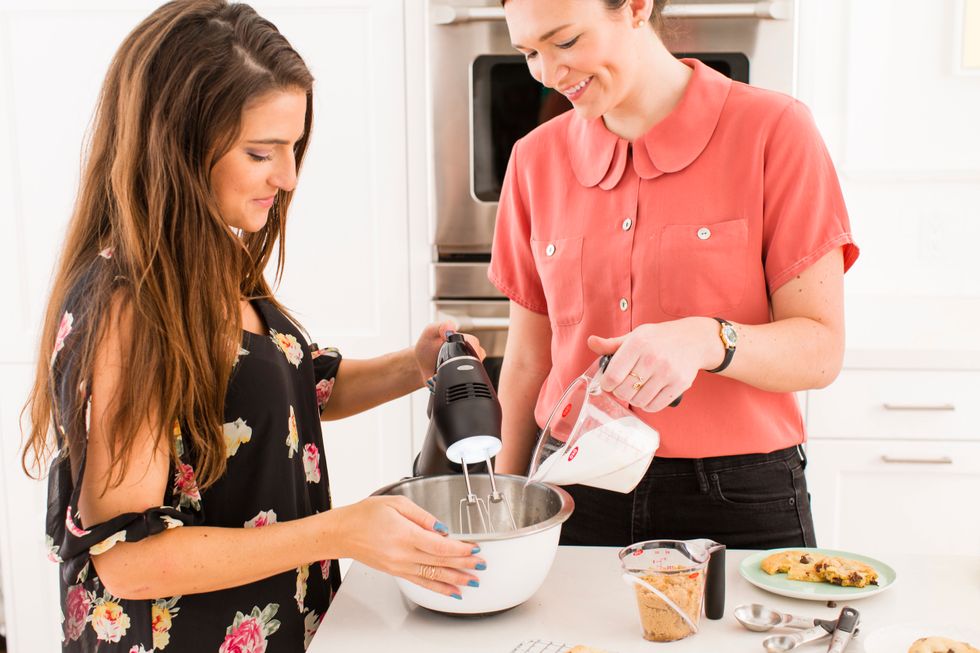 Our verdict? Replacing granulated sugar with brown sugar makes a very, very, good cookie. At least, that's our opinion.
To check out all of our cookie breakdowns click here: http://go.brit.co/250xShA
1/4c All Purpose Flour
1.0tsp Baking Soda
1.0pch Salt
1/2 Sticks Unsalted Butter
3/4c Light Brown Sugar
2/3c Granulated Sugar
2.0 Large Eggs
1.0tsp Vanilla Extract
12.0oz Semisweet Chocolate Chips
B+C
We are the team behind B+C Guides. Feel free to message us if you have any questions or see something that could be improved!