How to make the ultimate chicken and prosciutto sandwich
Make the Ultimate Chicken and Prosciutto Sandwich
1174
First, lay out all your ingredients onto a cutting board. Make sure all ingredients are prepped and ready to build.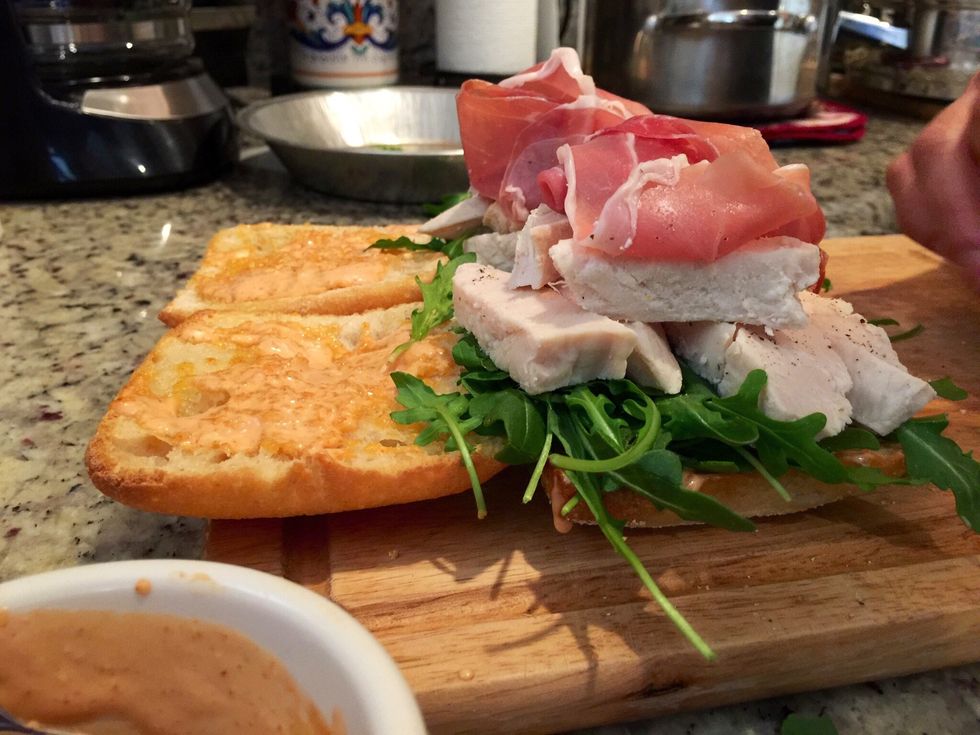 Next, spread the mayo/sriracha mix onto the loaves of the bread. You're going to want to add the arugula, slices of chicken breast, and the prosciutto on the slice.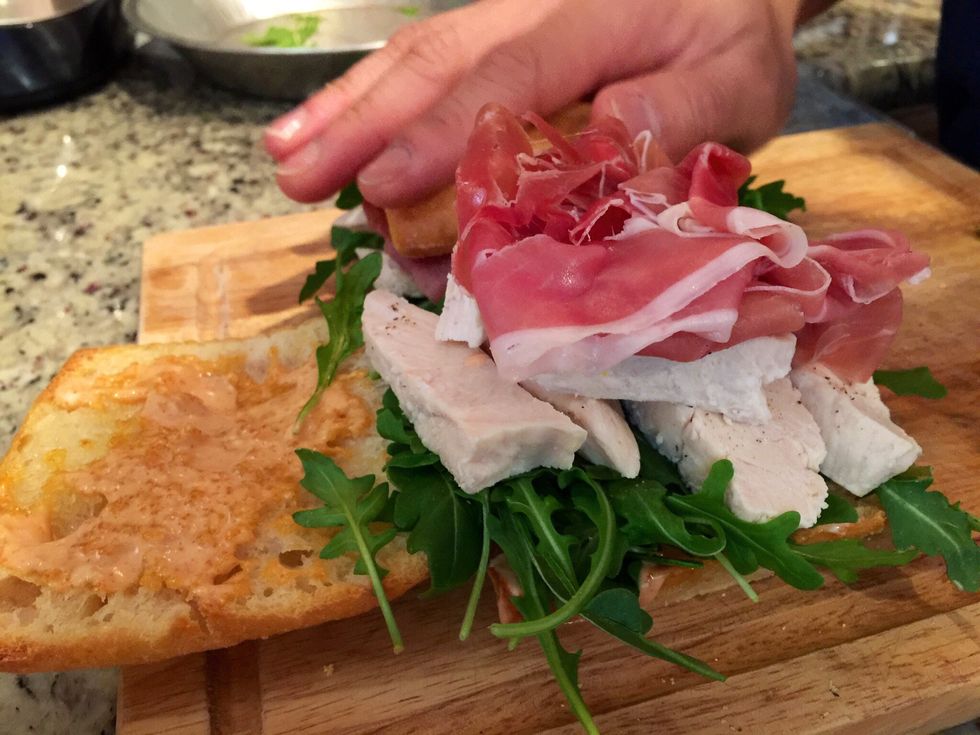 Add a drizzle of olive oil, salt and black paper to the sandwich, before you add the top part of the bread to the sandwich.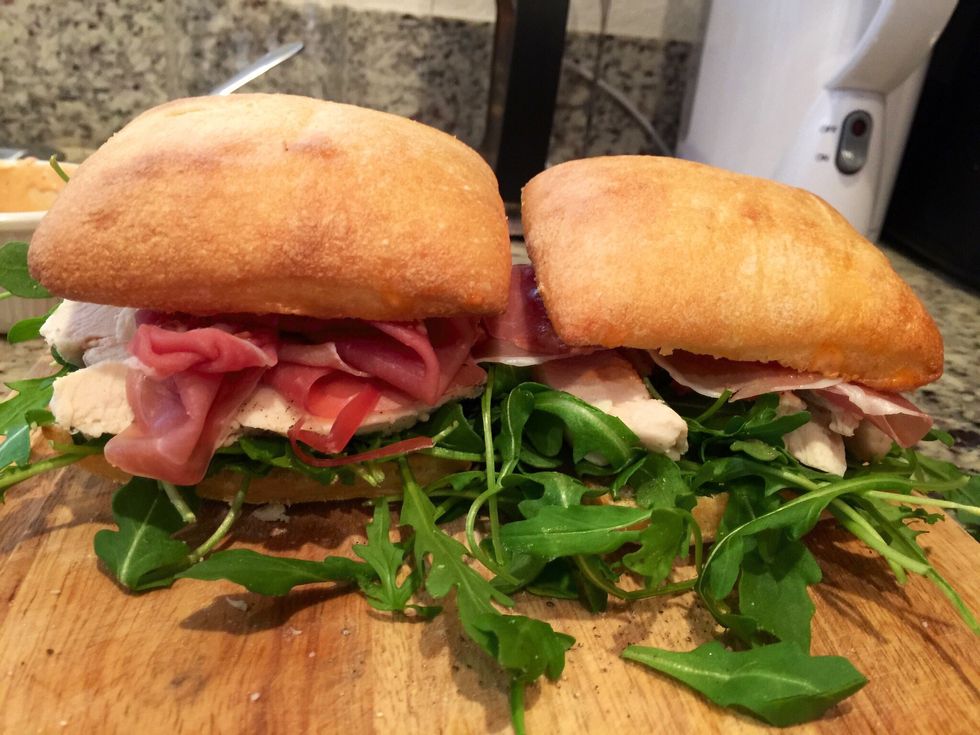 You're going to want to firmly press down the sandwich for a good 5 seconds once you place the top of the bread on top. To serve, slice down the middle.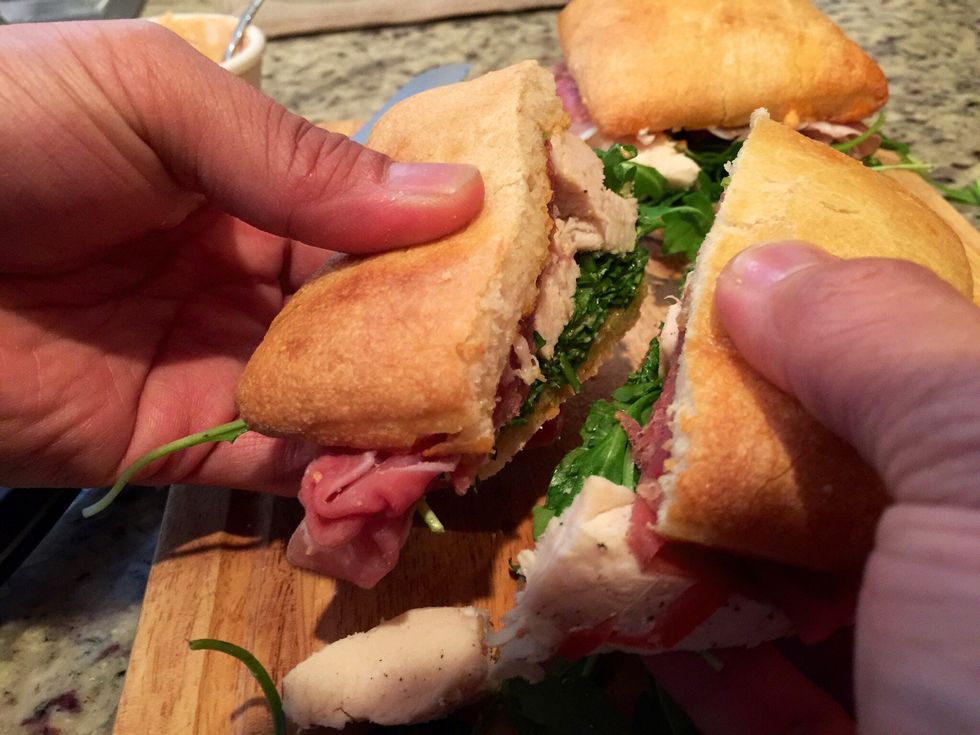 Making this sandwich is perfect for one or many. It only requires you 10 minutes of your time, and 6 ingredients.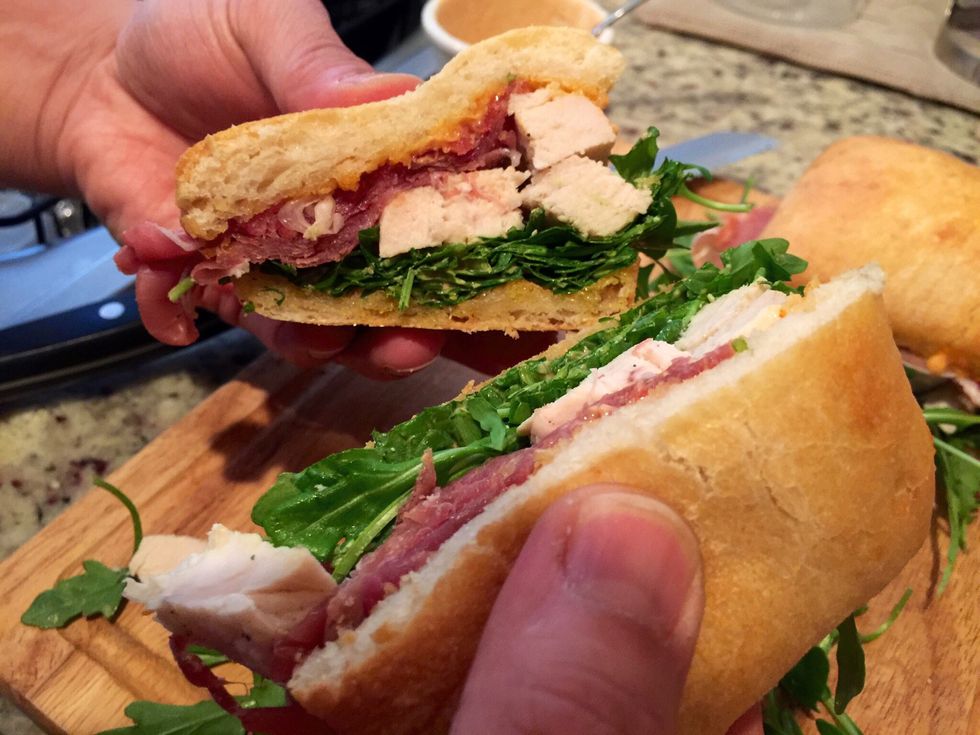 You can either have this sandwich hot or cold. But any variation of this sandwich is always delicious! Can also be served with French fries or potato chips.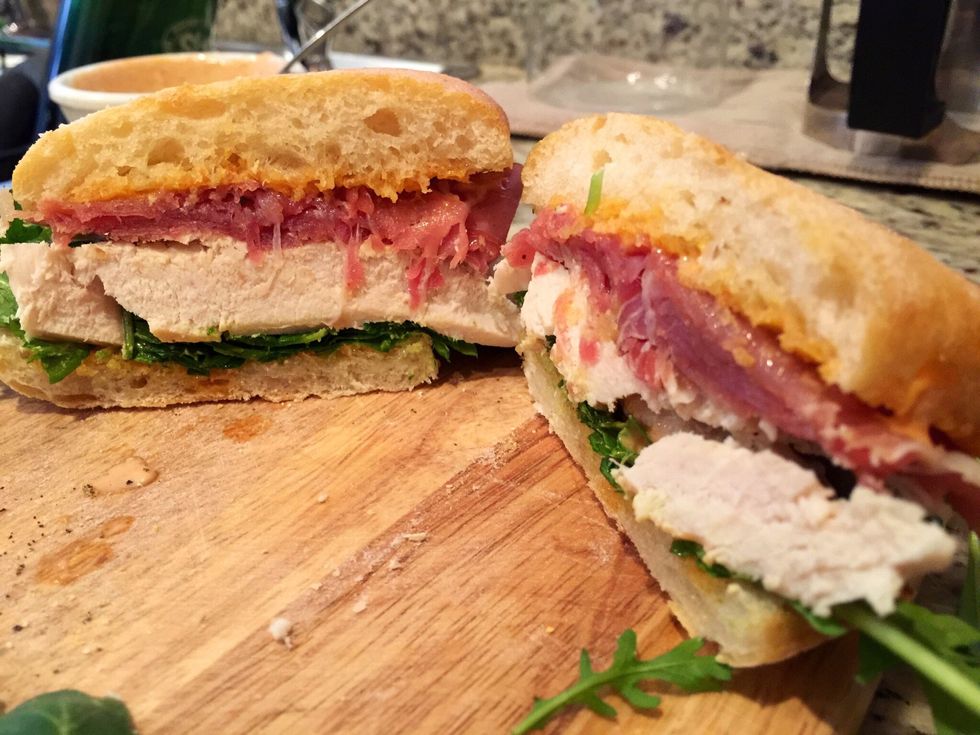 For more easy and delicious food, check out more on The Foodbox! www.foodbox.tv www.instagram.com/thefoodbox www.pinterest.com/thefoodbox
Ciabatta Bread, sliced
4.0 Chicken breast, slices
1.0part Prosciutto
1.0part Arugula
1.0Tbsp Mayonnaise
1.0pch Sriracha hot sauce
1.0pch Salt and black pepper