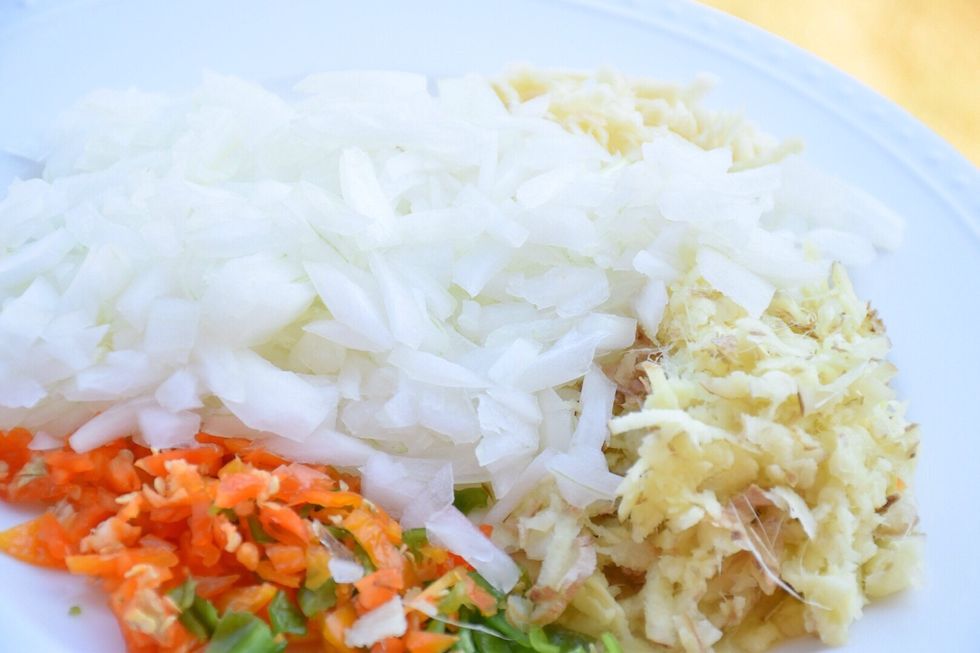 Place prepped onions, ginger,garlic and habanero peppers on a plate.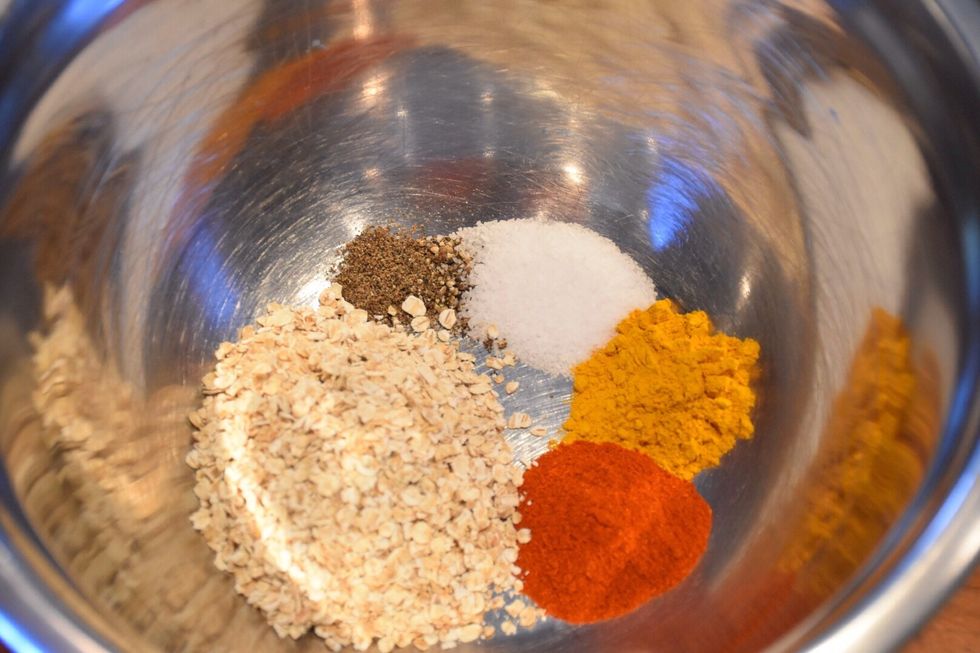 Add oats, salt, pepper, Tumeric powder and cayenne powder to a large mixing bowl.
Add the ground pork and ground beef.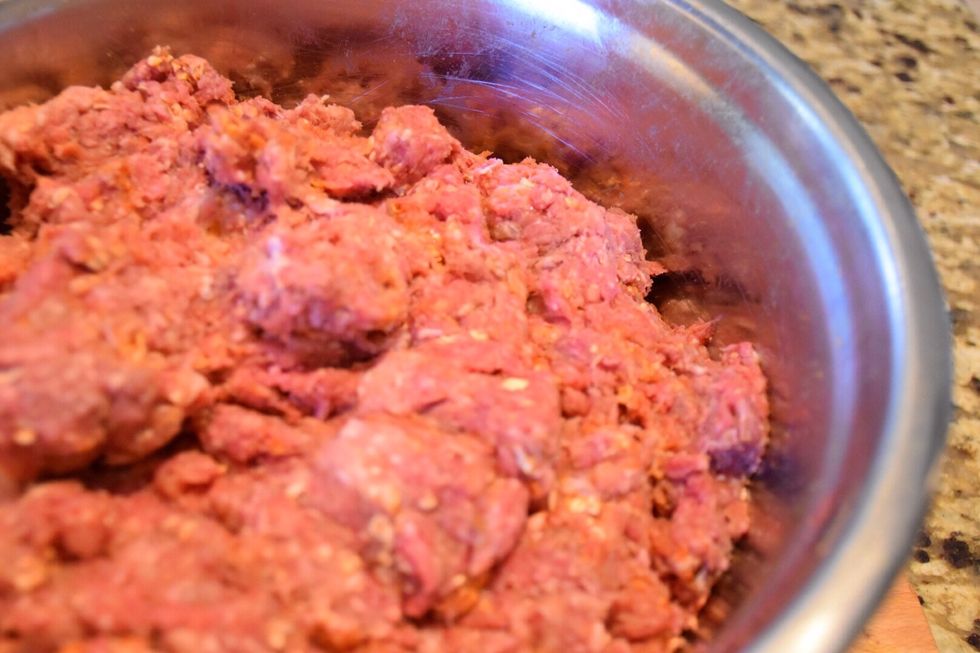 Mix by hand ( I wear latex gloves to do so). Don't overwork the meat. Mix until spices and oats are uniform throughout the mixture.
Add prepped onions, garlic, ginger, habanero pepper to the bowl. Mix thoroughly.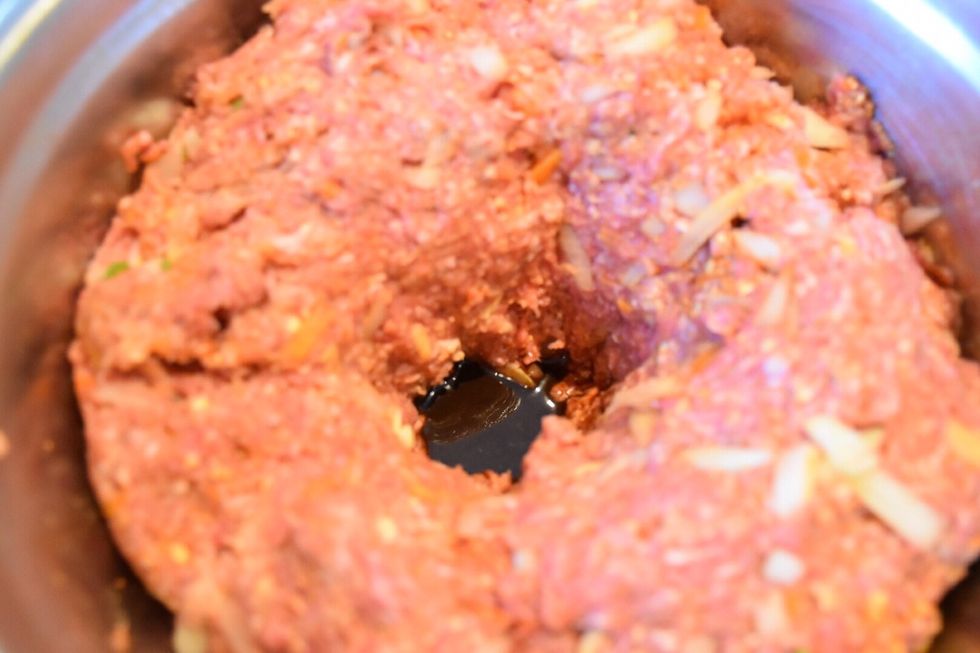 Form a well. Add Worcestershire sauce.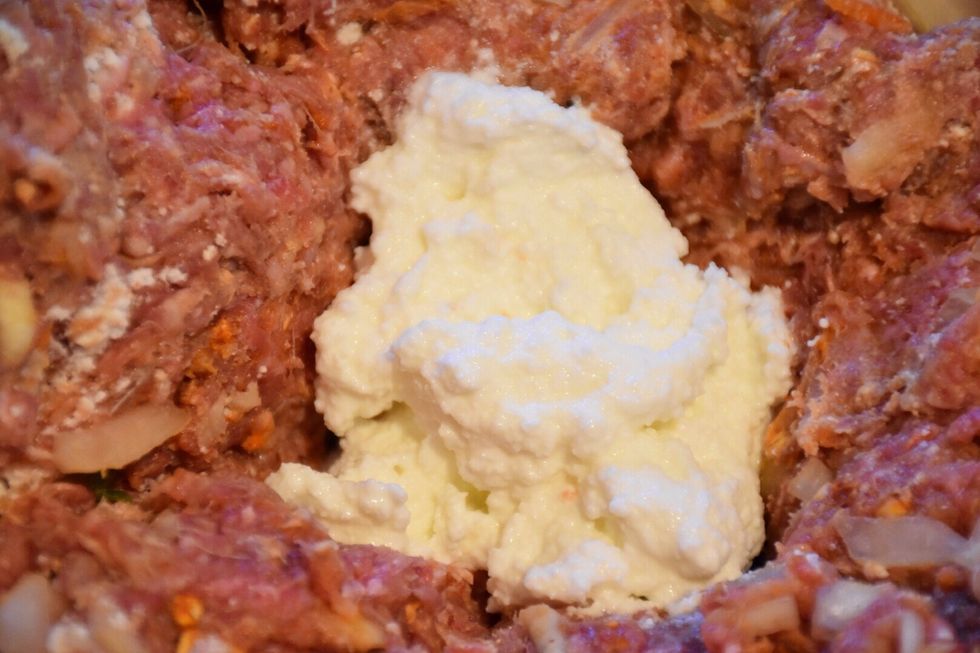 Add ricotta cheese into the same well and mix thoroughly. Form patties and press down on the middle with your thumb to make an indent. This helps in grilling.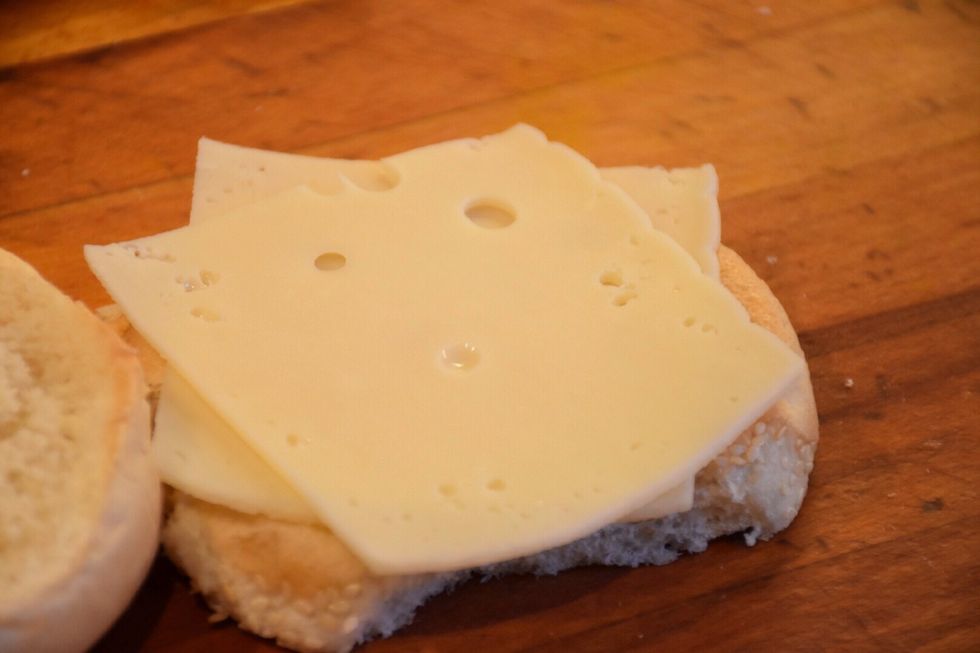 optional: Place two Swiss slices on top of an upside down heel ( the bottom part of the bun)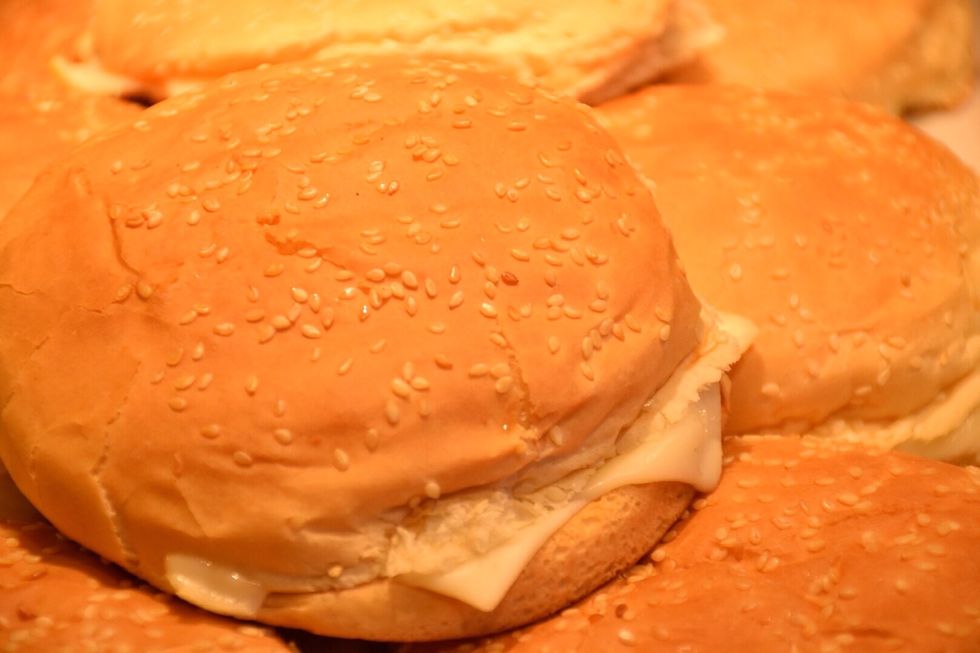 Optional: Lay the top bun and sear in a pan or on the BBQ. Use 1 set of crown ( top part of bun) and heel with the melted Swiss as the top bun The second bun becomes the bottom bun.
With the other half onion rub the grill grates. This is a natural way to prevent food from sticking.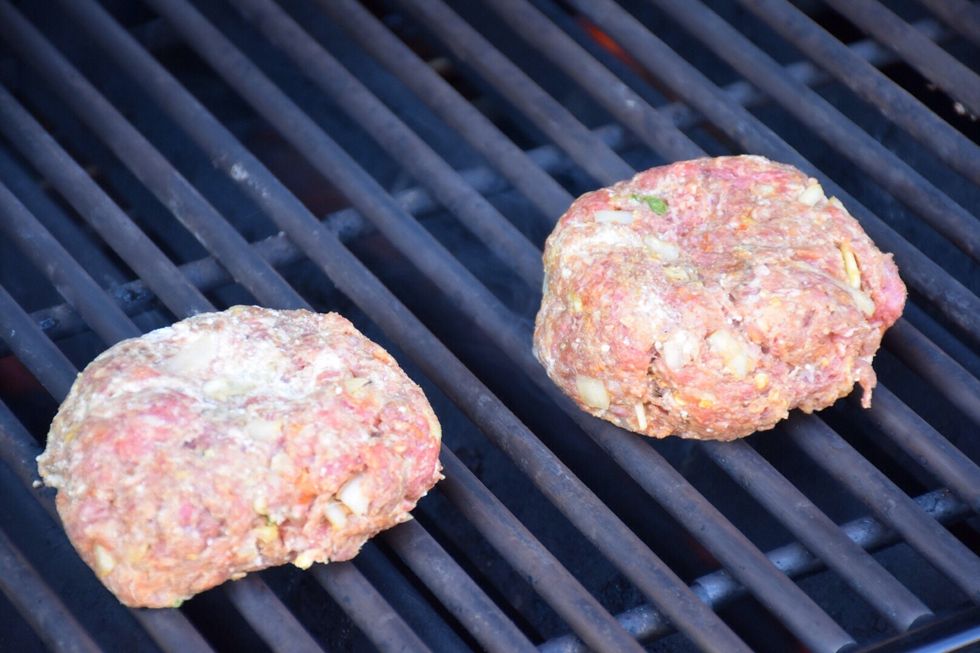 Grill patties 4 min each side on medium-high or until thermometer reads 145F. Notice they are slightly indented in the center. During grilling the burger expands.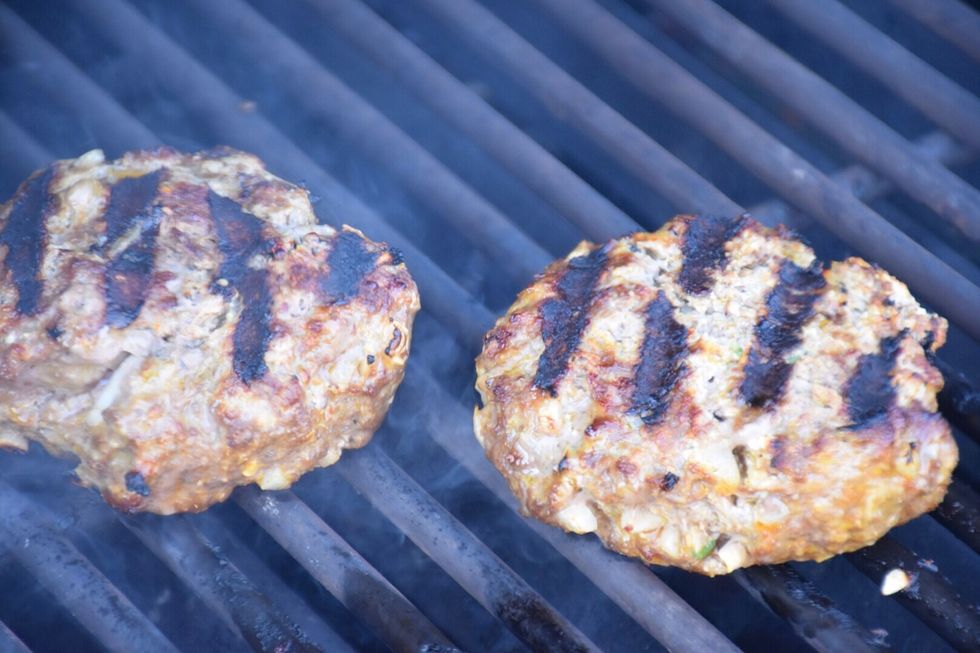 Flip and cook another 4 min. Don't squish the burgers or the juices will come out of the meat.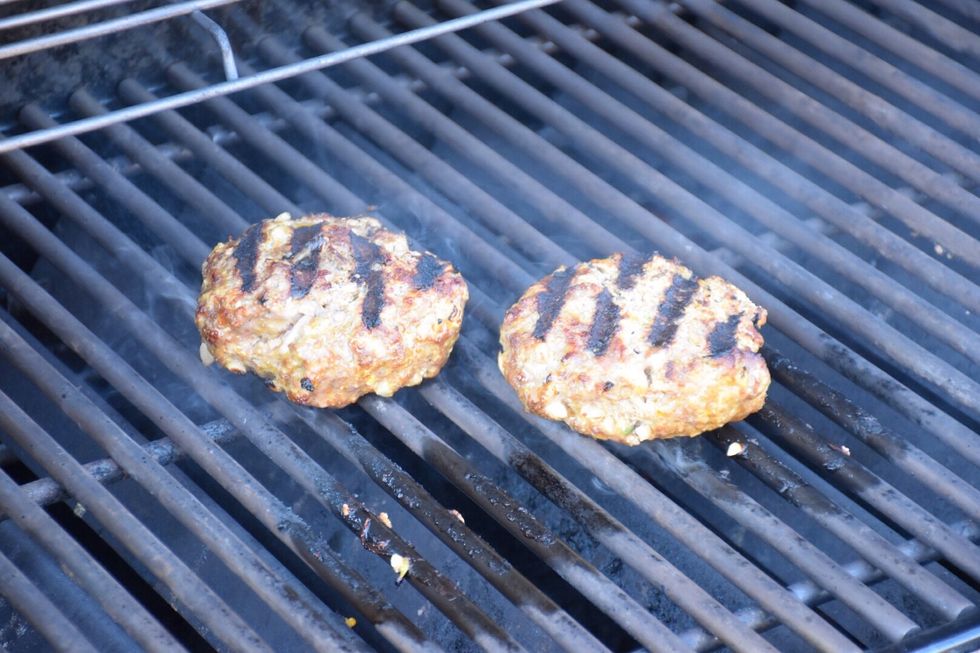 Looking good on the grill.
Dress it anyway you want it. The ultimate burger with Swiss cheese stuffed buns Enjoy !
3.0lb Lean ground beef
1.0lb Lean ground pork
1/2 Onion diced
1.0c Grated ginger
4.0 Garlic cloves chopped fine or use a garlic press
2.0 Habanero peppers chopped
1.0c Quick oats
3.0Tbsp Cayenne pepper
2.0Tbsp Turmeric powder
2.0Tbsp Kosher salt
2.0Tbsp Fresh cracked pepper
4.0Tbsp Ricotta cheese
1/4c Worcestershire sauce
Optional swiss cheese slices 4 per burger
Chef Dad
Chef Dad cooking for his amazing sons and wife. New camera from the fam and I love to cook. Watch me now...