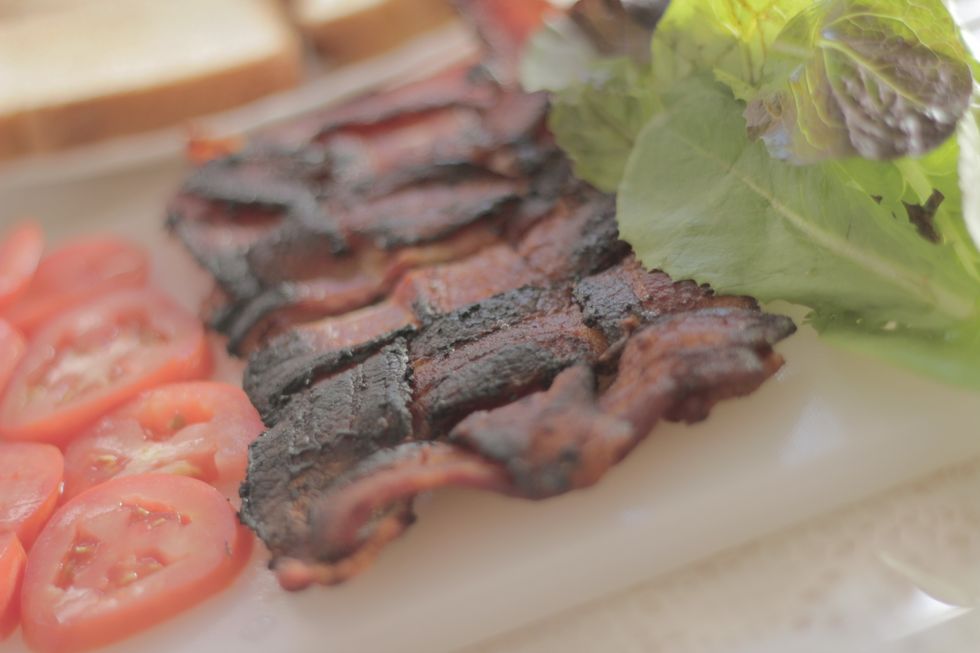 Prepare all your ingredients. Cook your bacon, slice your tomatoes, and grab some Spring Mix. Make sure to toast both pieces of bread.
Smear some homemade Mayo or regular Mayo, whichever you prefer. We made our homemade Mayo for this one.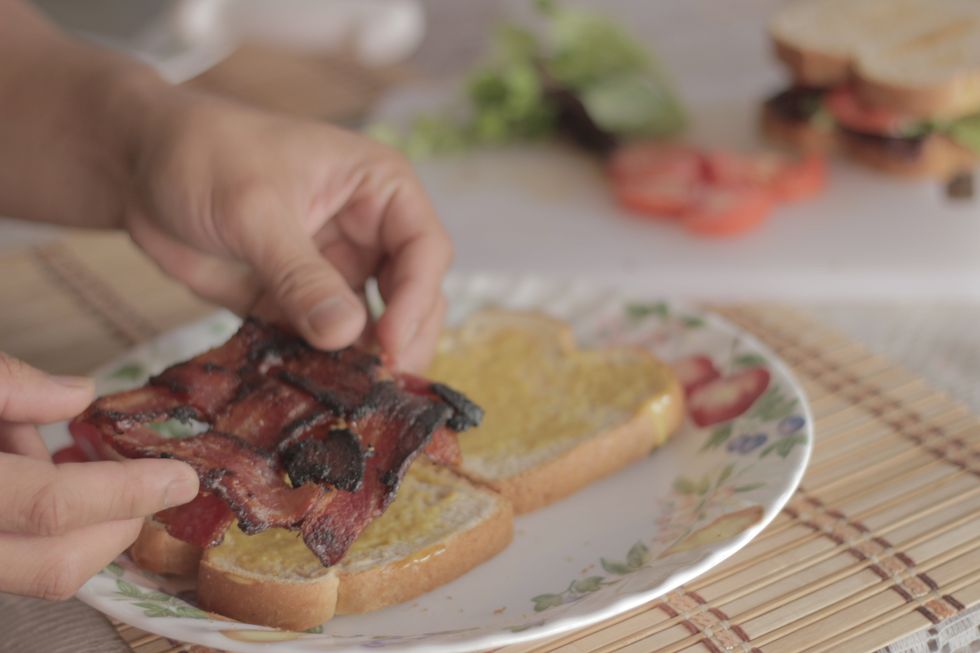 Place your bacon on top.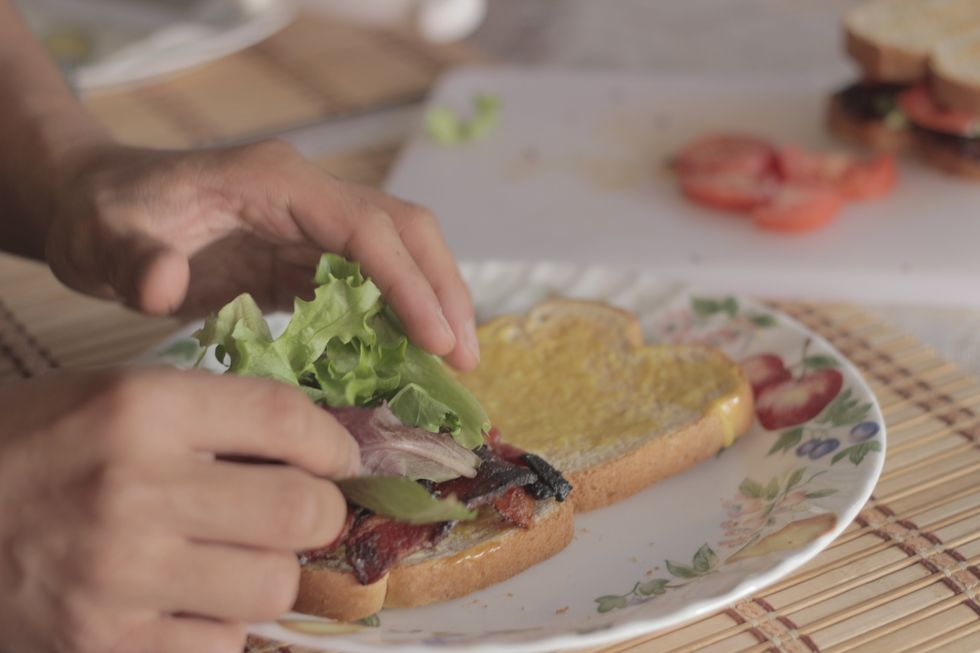 Add your spring mix greens.
Add your slices of tomatoes.
Place the other toasted piece of bread with the mayo on the top.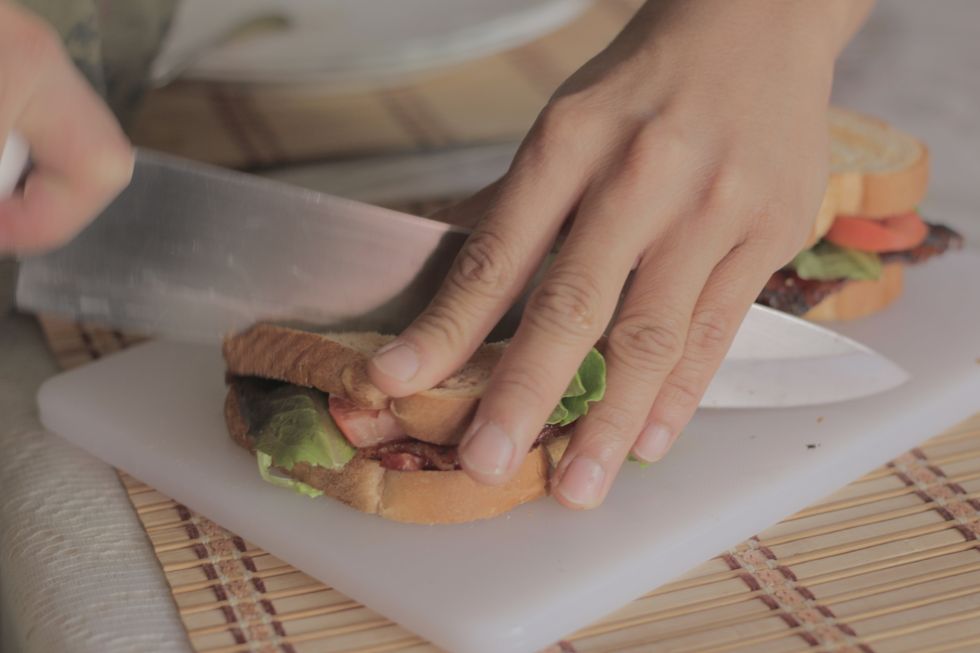 Slice diagonally and serve right away!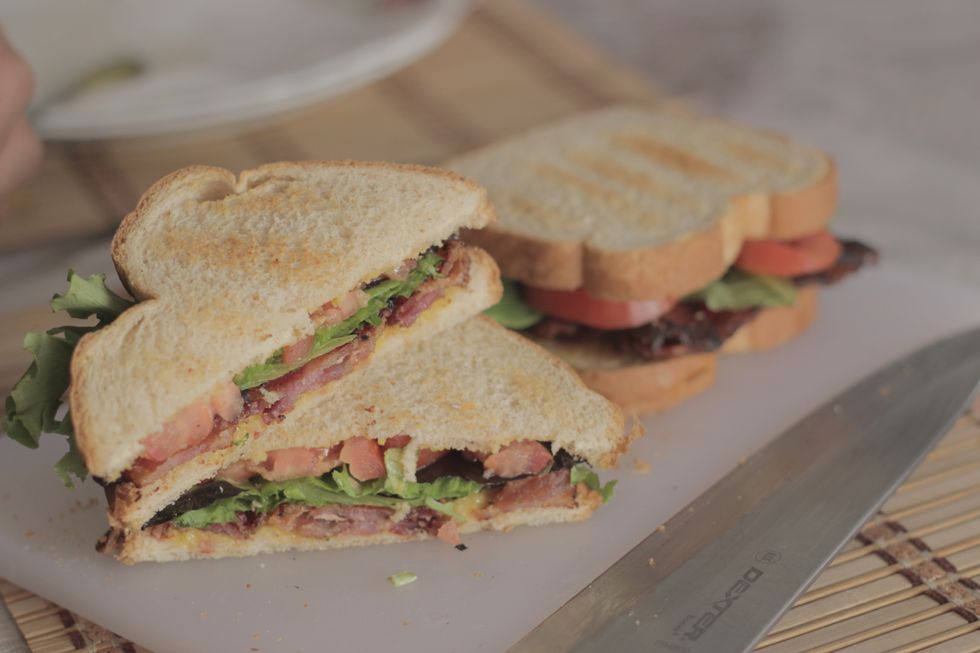 This Ultimate Bacon Sandwich is perfect for breakfast, brunch, lunch, and or a quick snack!
These simple and easy steps can make you delicious and simple foods in no time!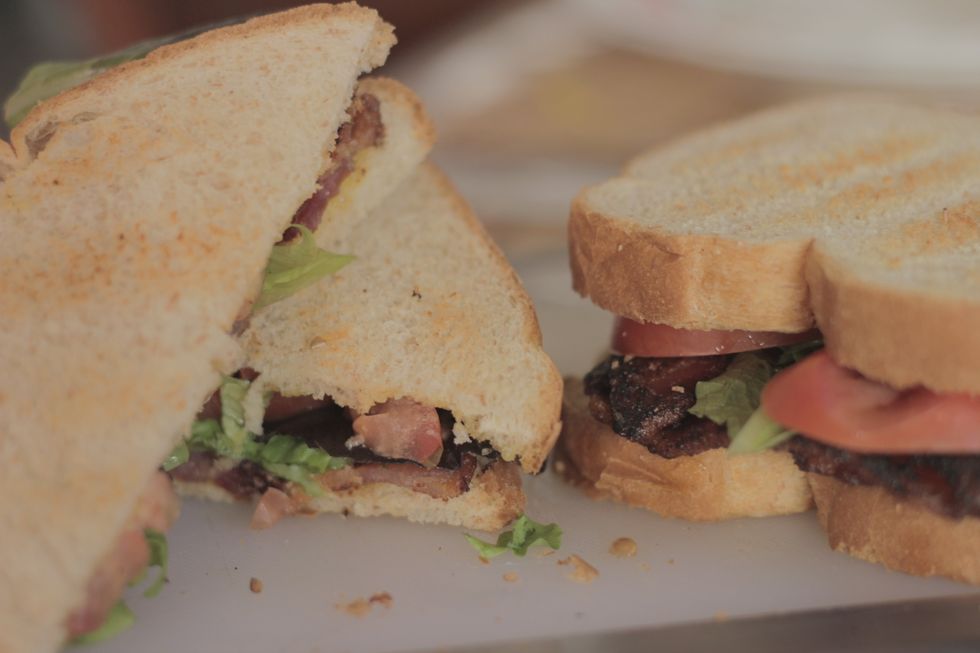 Make sure to follow us for more delicious, simple, and easy guides! www.foodbox.tv www.instagram.com/thefoodbox www.twitter.com/foodboxtv www.tumblr.com/thefoodbox www.pinterest.com/thefoodbox
2.0 Slices of Bread
1.0bnch Bacon
1.0bnch Greens, Spring Mix
Slices of Tomatoes
Smear of Homemade Mayo