How to make the ultimate baked potato in 10 minutes!
Make the Ultimate Baked Potato in 10 Minutes!
28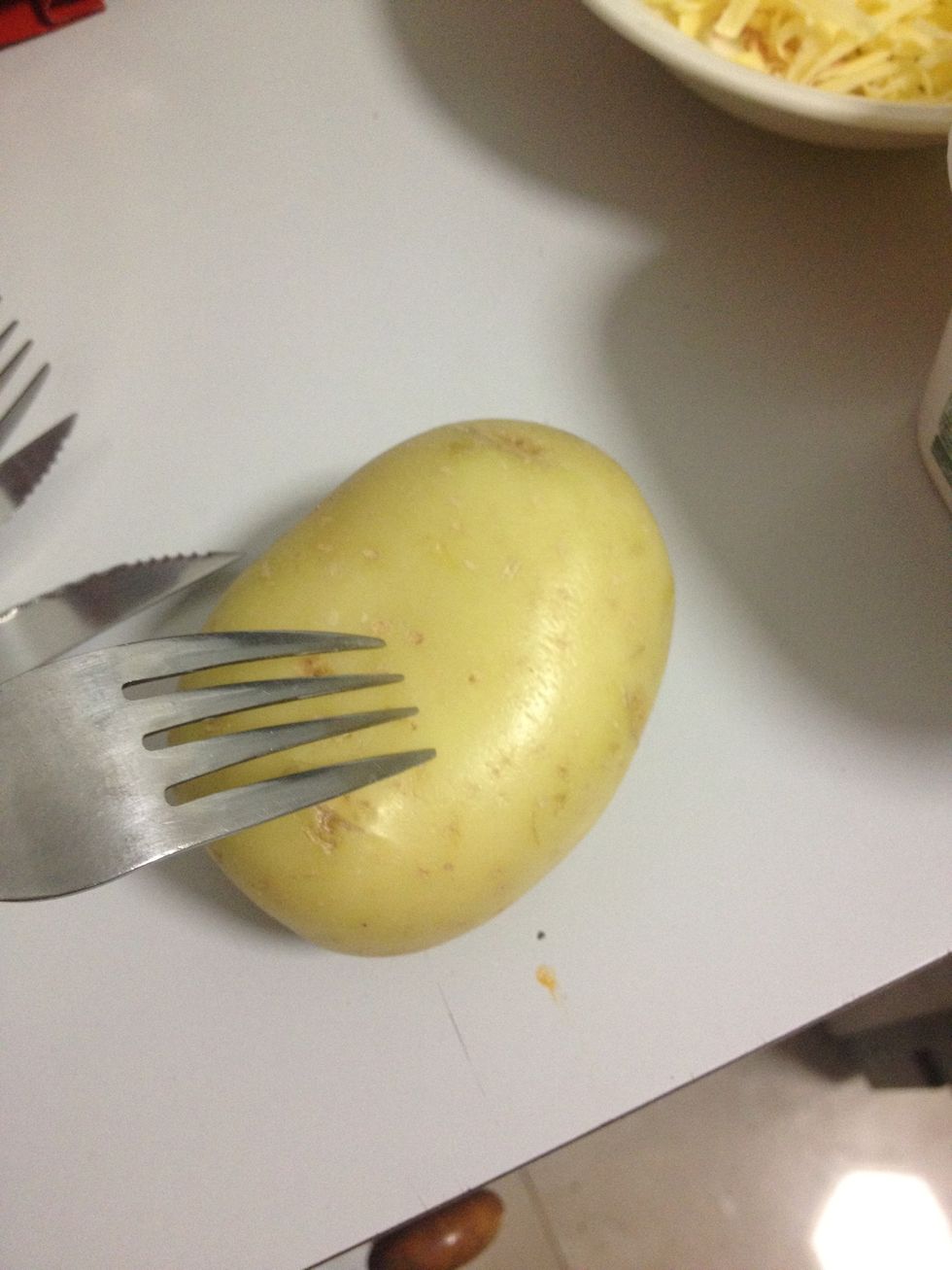 Prick holes in your potato with a fork.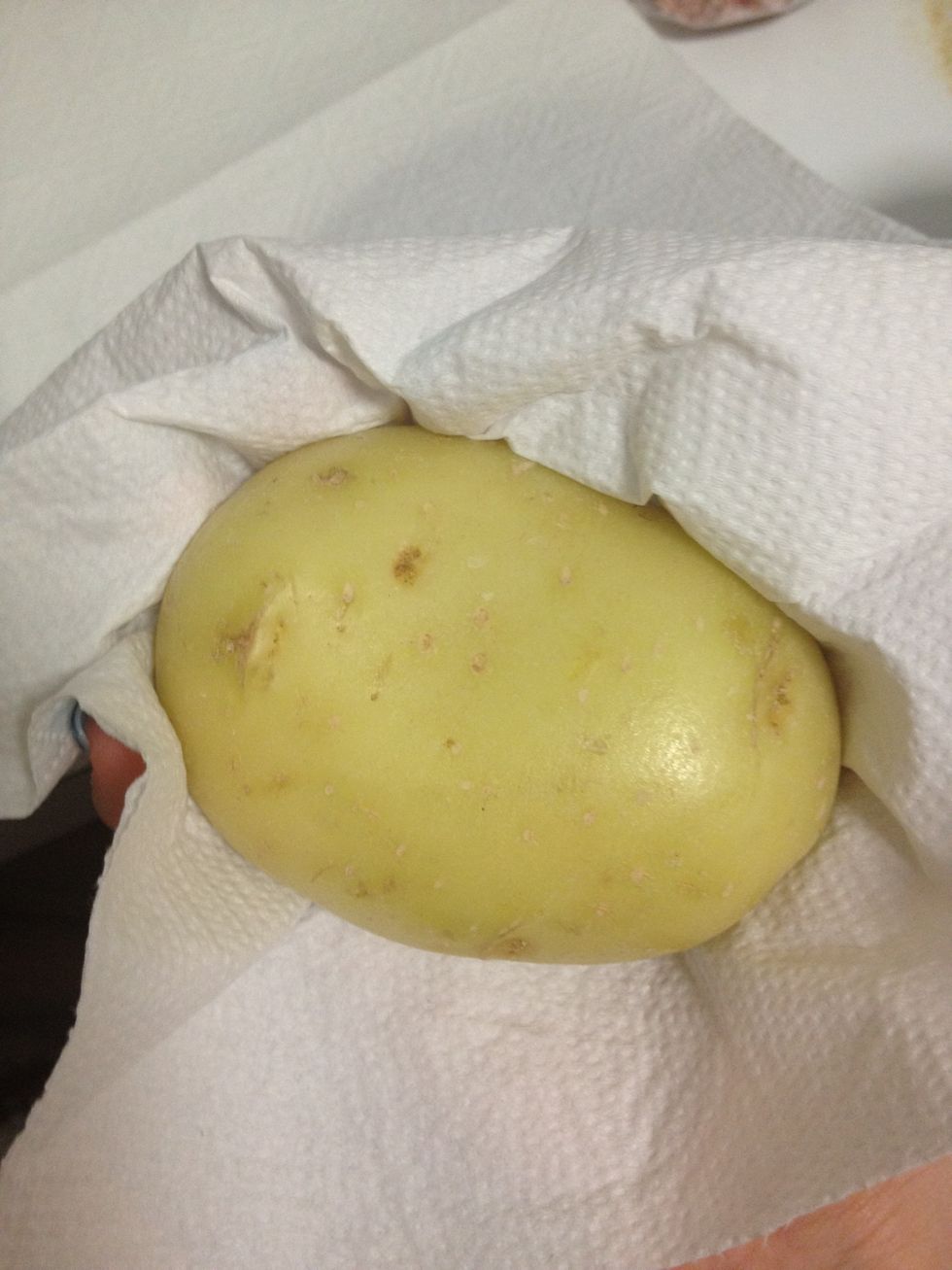 Wrap it in paper towel
Put into microwave for 5 minutes
If its still hard and/or a large potato, put it back in for another 3 minutes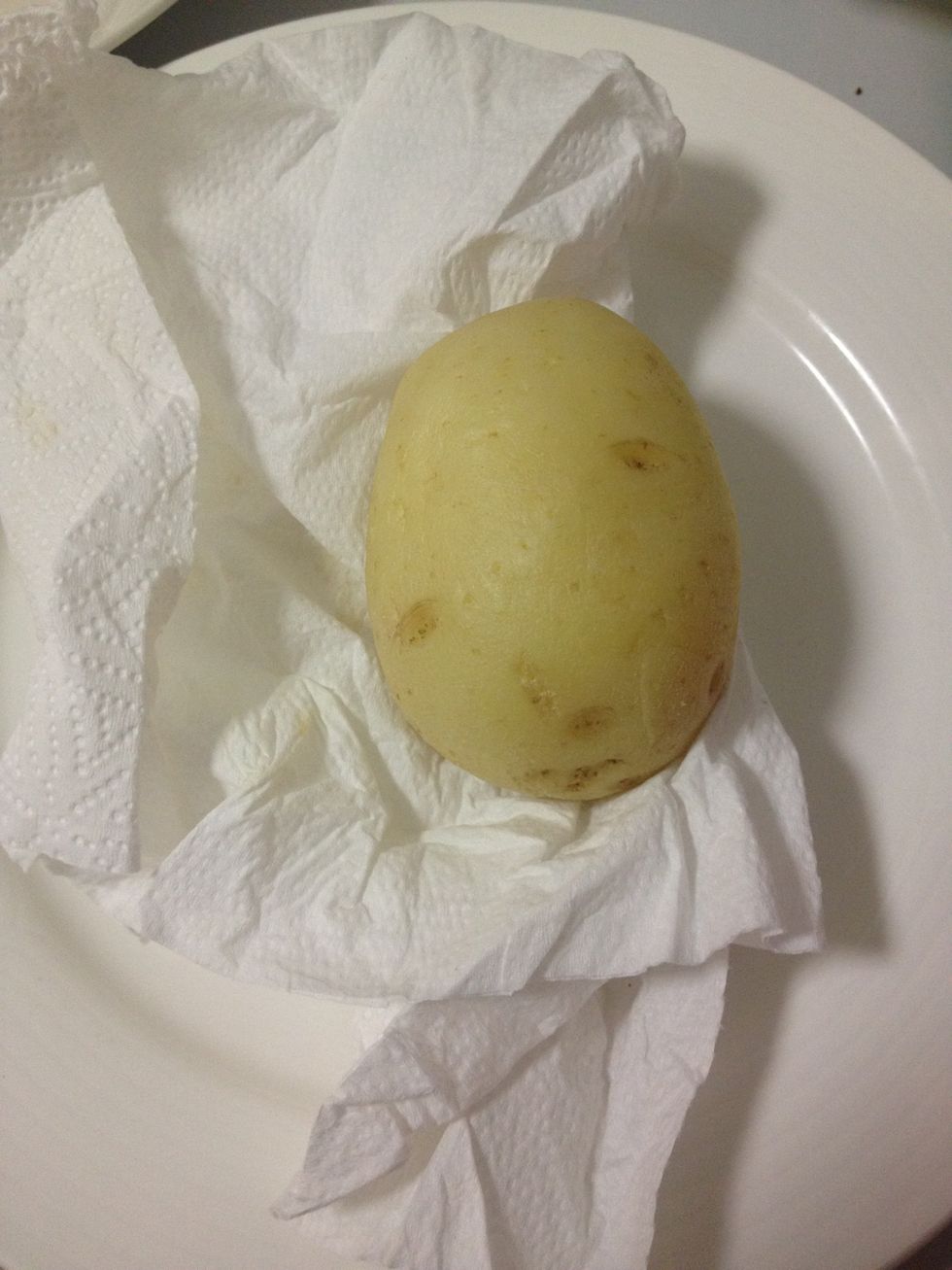 Unwrap the potato on your plate
Cut the potato right open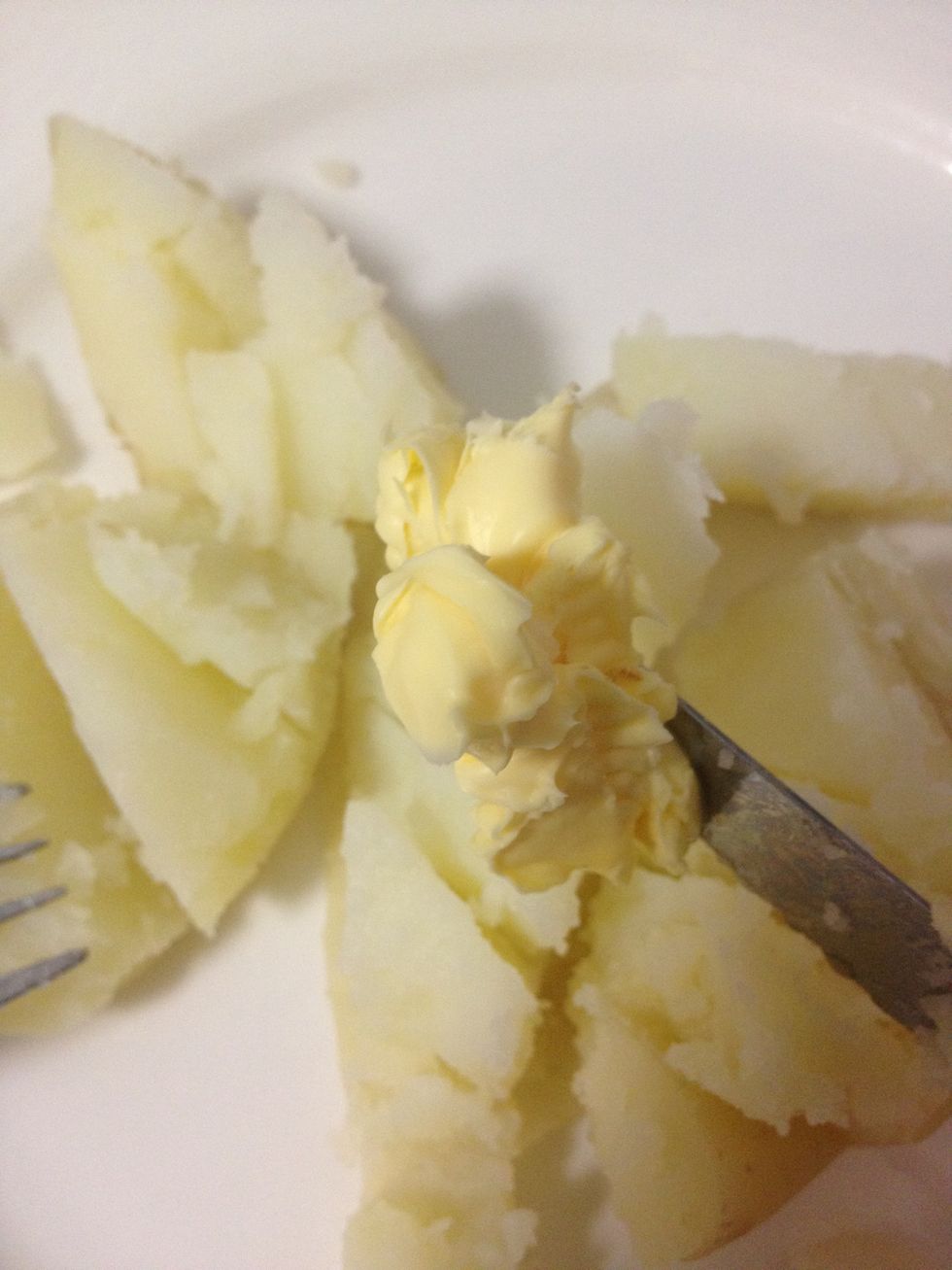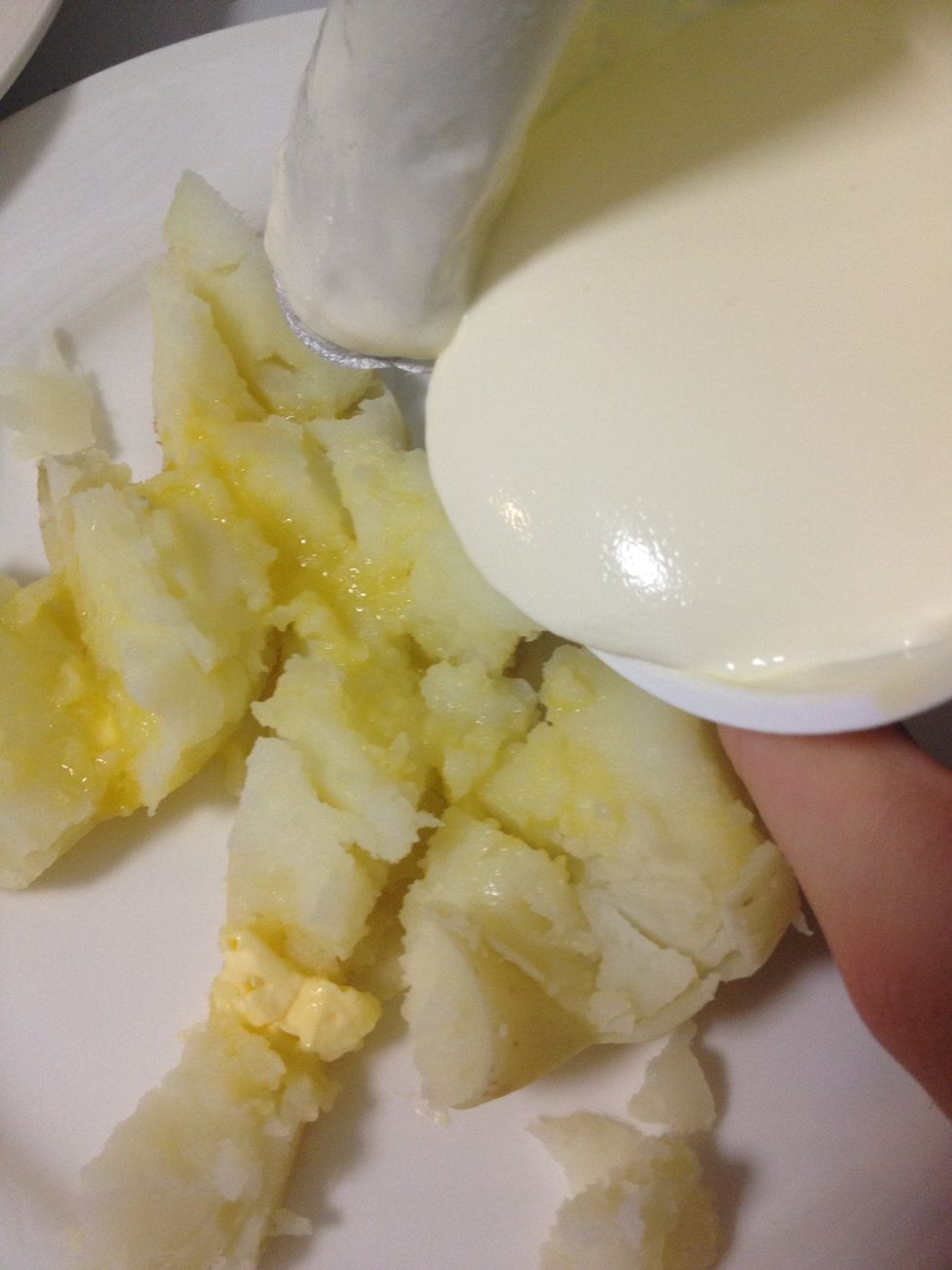 Add sour cream...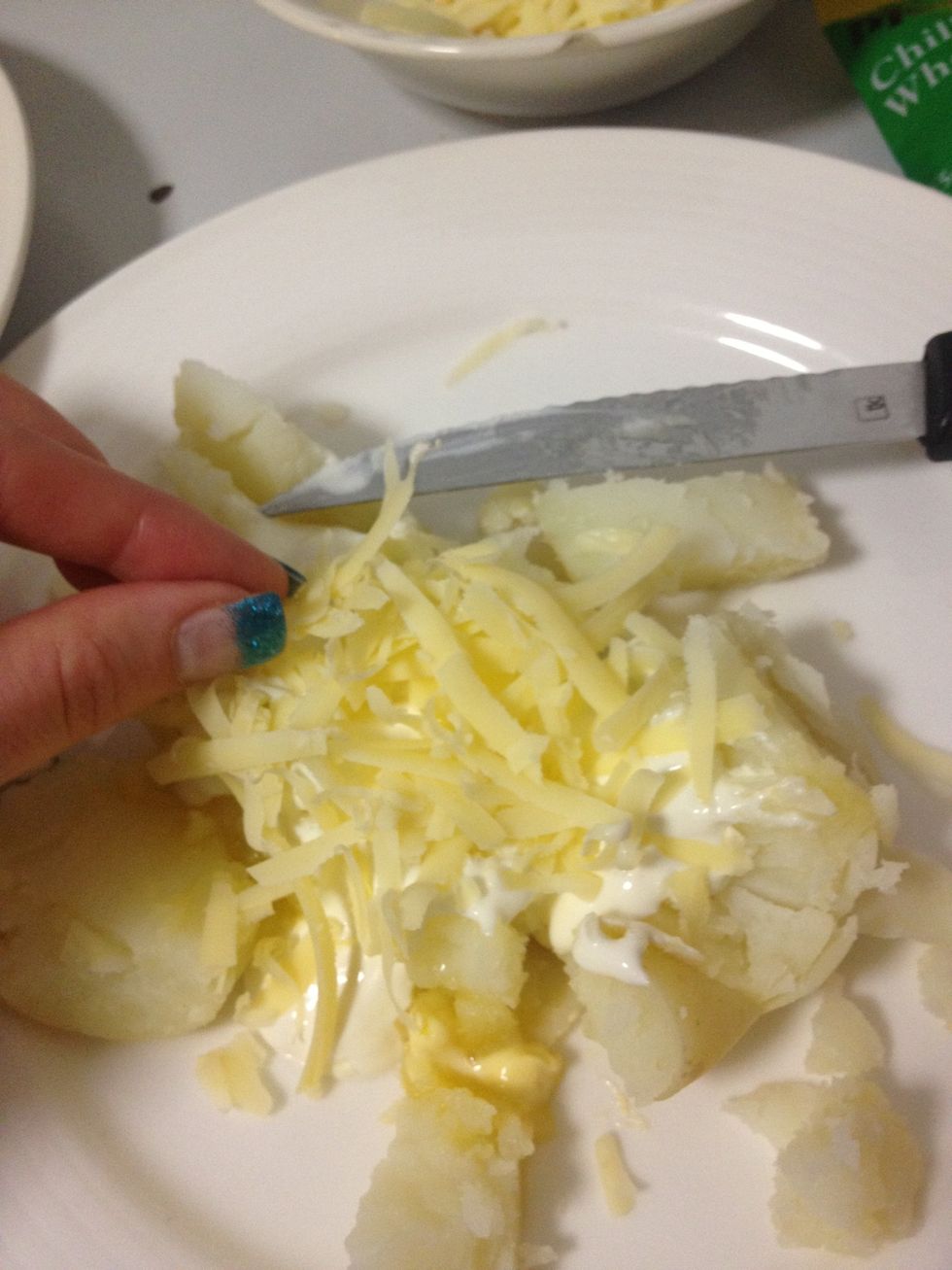 Add grated cheese all over...
Add some shredded ham...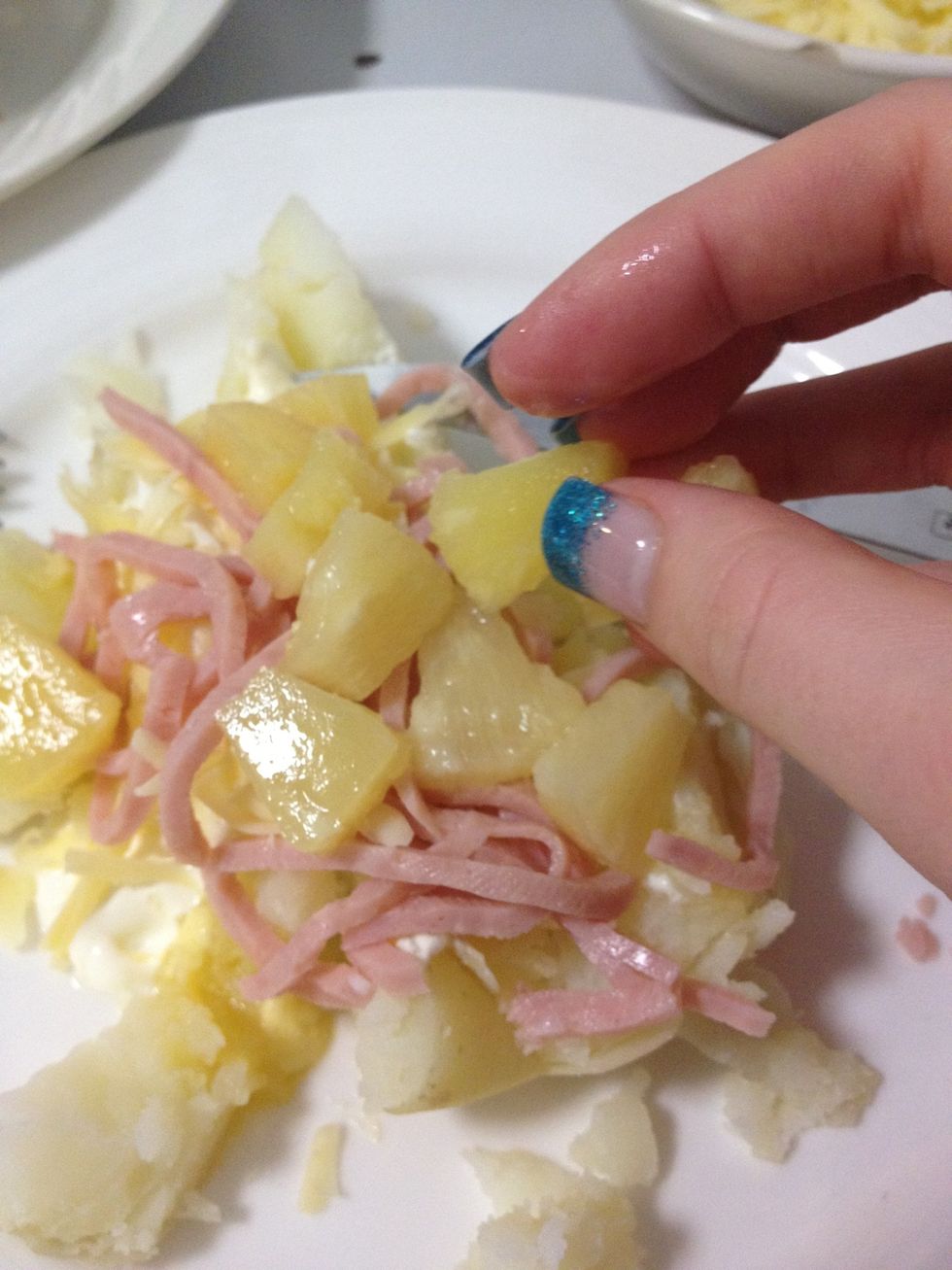 Add a few pineapple pieces...
And top it off with some coleslaw!
And there you have the tastiest, easiest baked potato in 10 minutes! :)
Potato
Sour cream
Diced ham
Margarine
Pineapple
Coleslaw
Cheese
Paper towel
Microwave