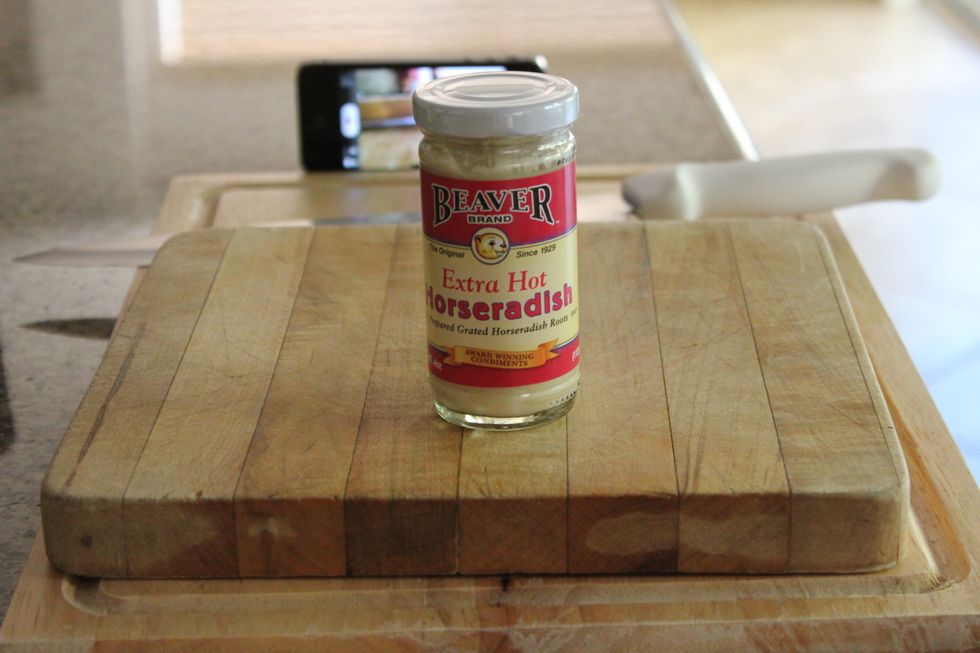 First, start to combine your mayo & horseradish together into a small bowl then set aside. Second, you want to season your ground beef patties with salt & pepper in another bowl, and portion into 4.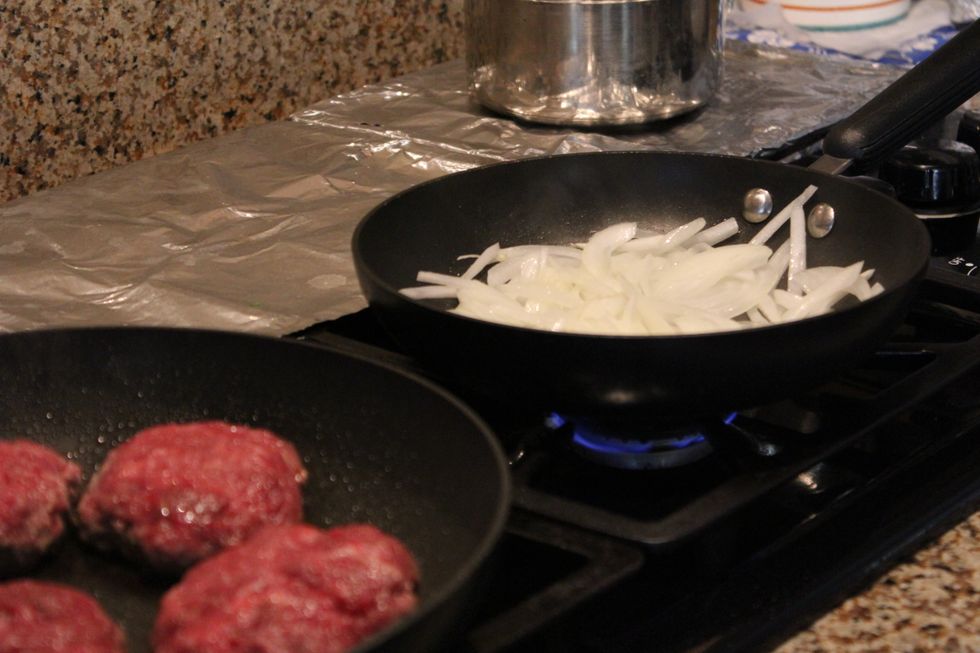 Place your sliced onions into a pan with olive oil and cook over medium low heat, until caramelized. From 10-15 minutes over medium low heat.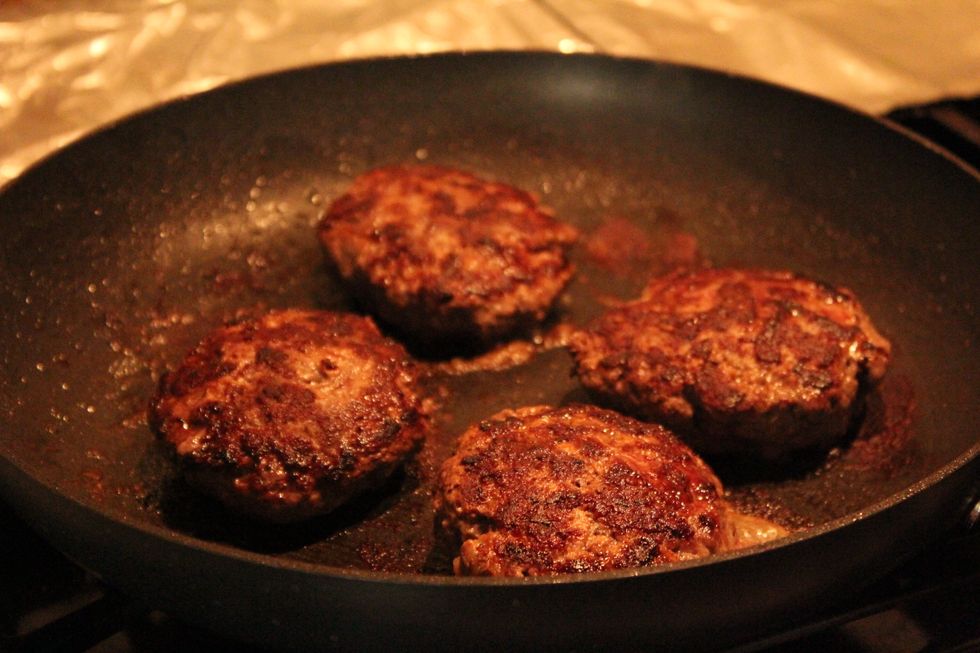 Start to fry your burger patties in a pan with oil, and cook over medium high heat. If you don't prefer your burger to be medium, continue to cook until well done. The burger will feel firm.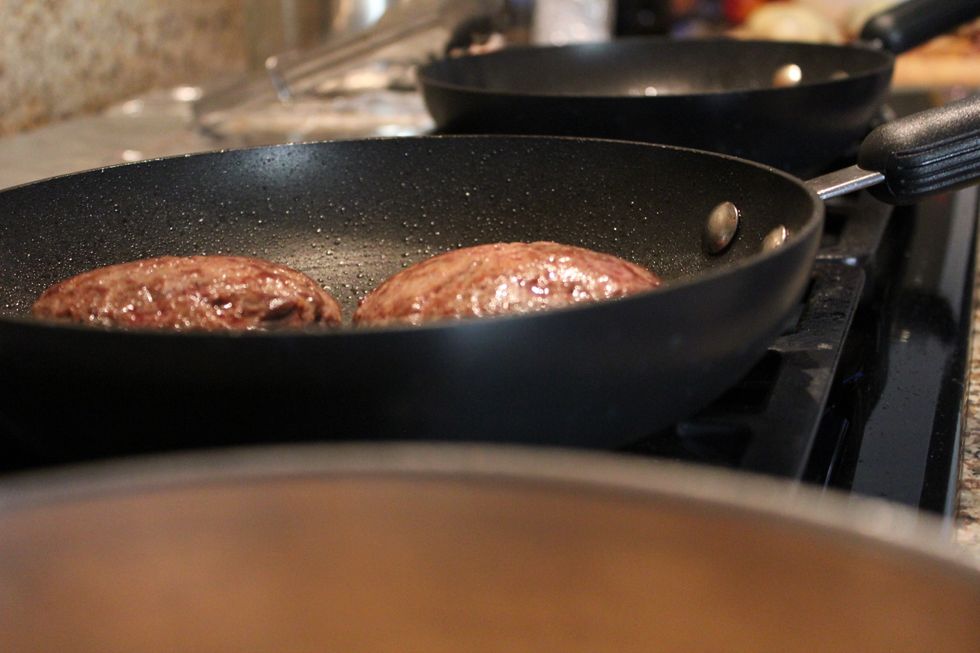 Once the burger is cooked to your desire, add a slice of Swiss Cheese on top of the patty. Cover the pan until the cheese melts. Then remove the patties from the pan and onto a cutting board to rest.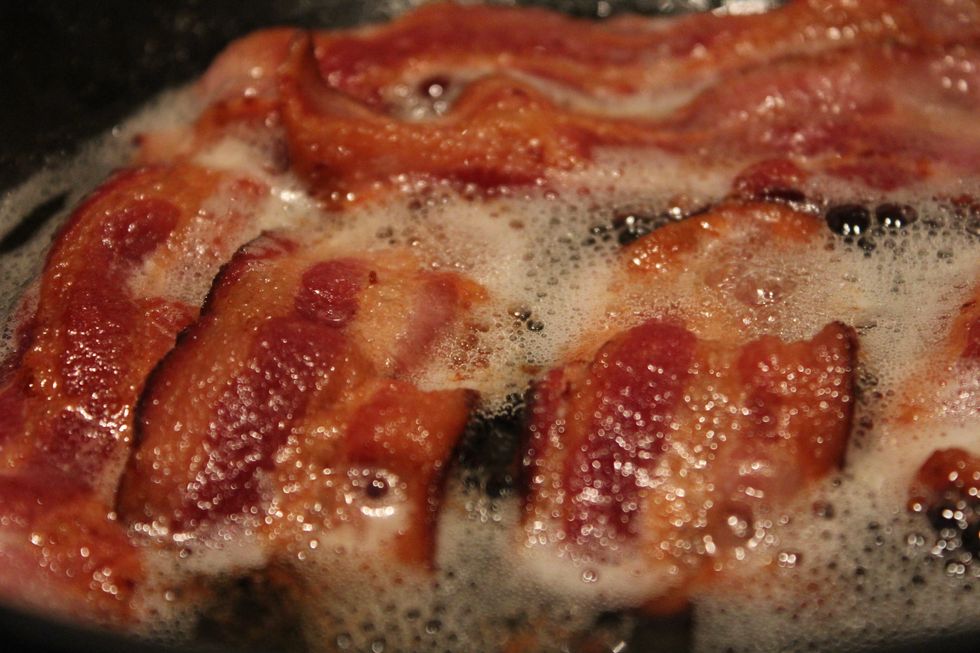 Next, in a preheated pan, start to fry your bacon slices until crispy.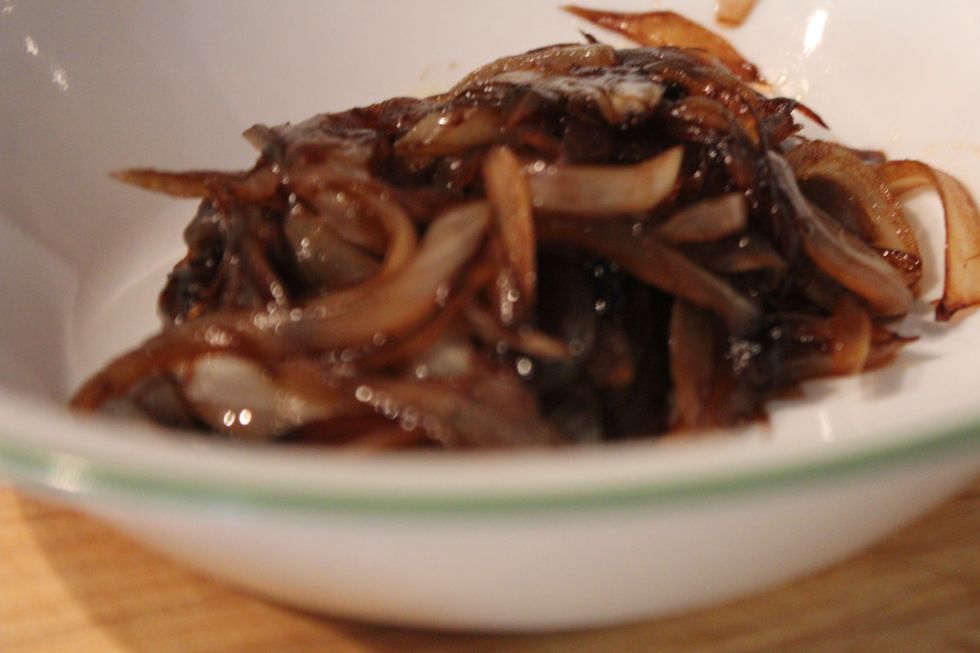 Place your caramelized onions into a small bowl, and set aside.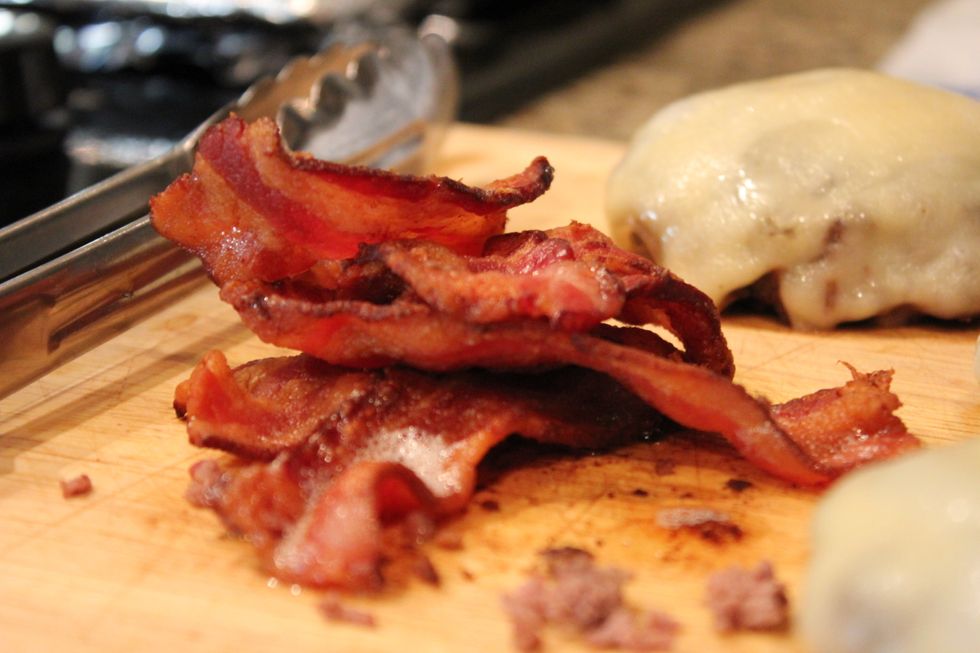 Start to assemble your burger on a cutting board.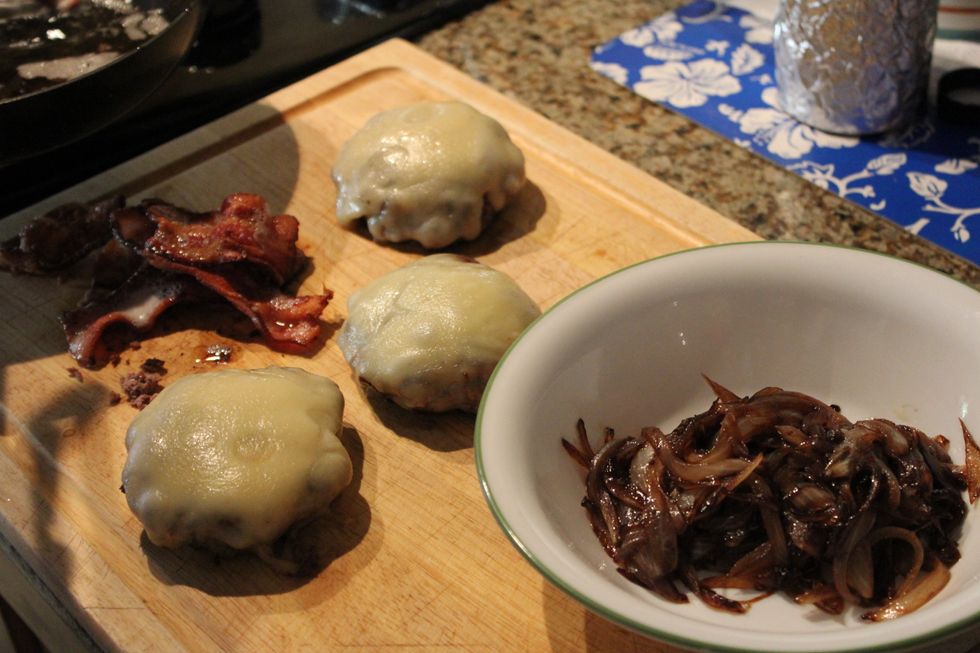 Grab a hamburger bun and butter each side of it. Then toast the buns in a oven or in a pan until golden brown on both sides.
For more quick and easy recipes and delicious food, check out The Foodbox Snapguide! www.snapguide.com/the-foodbox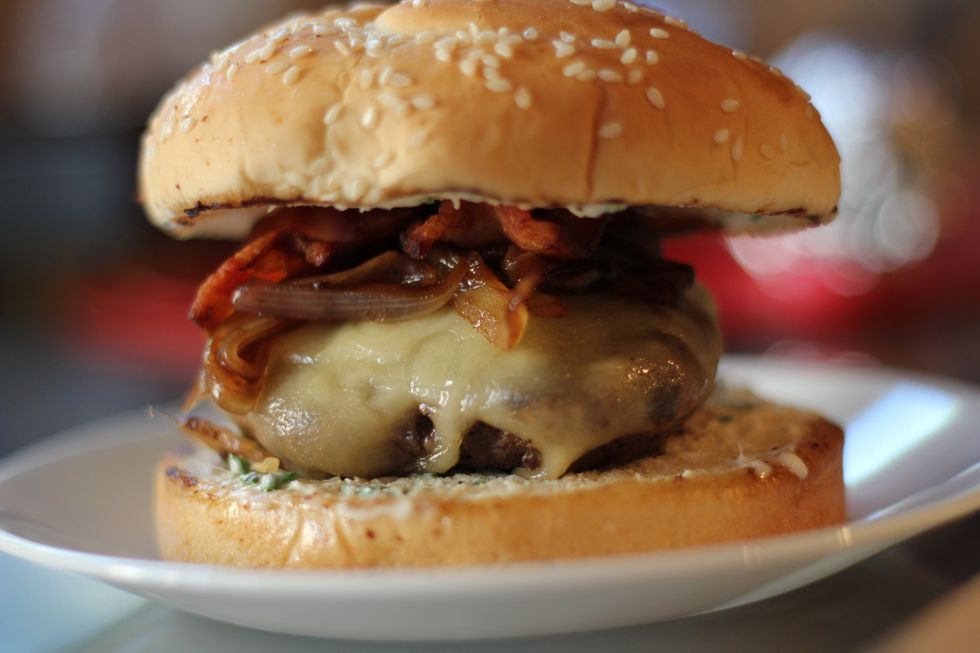 For more easy and delicious food, check out more on The Foodbox! www.foodbox.tv www.instagram.com/thefoodbox www.twitter.com/foodboxtv www.tumblr.com/foodboxtv www.pinterest.com/thefoodbox
4.0 Hamburger Buns
1.0lb Grond Beef
1.0 Onion, sliced
5.0 Bacon, slices
1.0 Swiss Cheese, sliced
2.0tsp Horseradish
1/2Tbsp Mayo