Throw your cereals, toast and other rubbish breakfasts into the bin! With this you won't crash 2 hours later, your cravings will disappear and you will lose more body fat. The best start for the day!!
17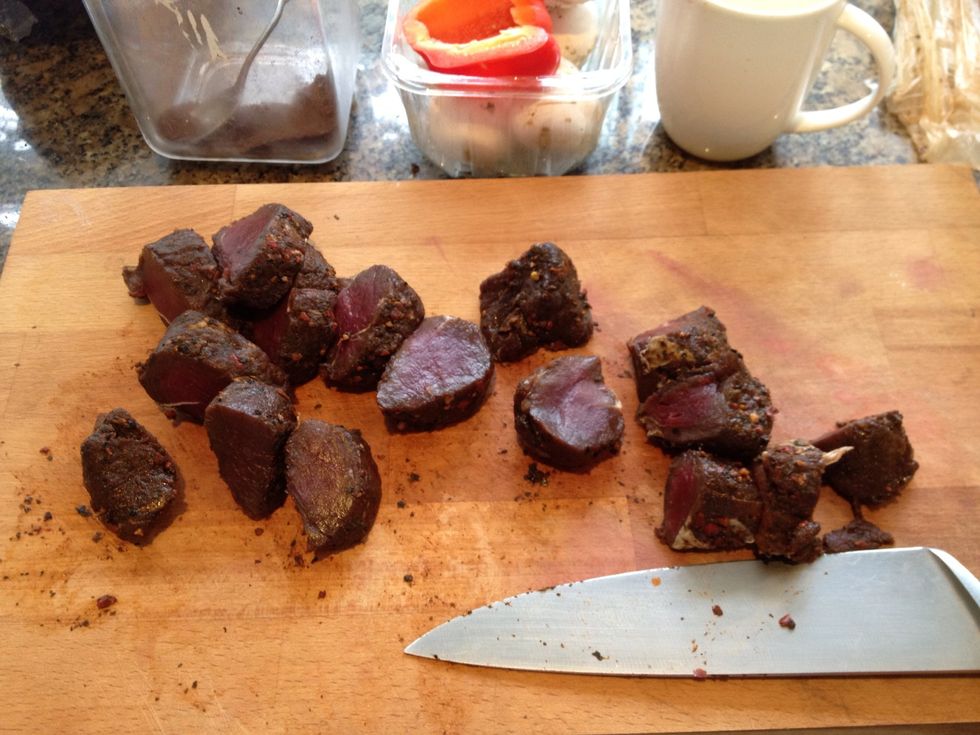 Slice the kangaroo fillet into slices like this. Can use other meats as well.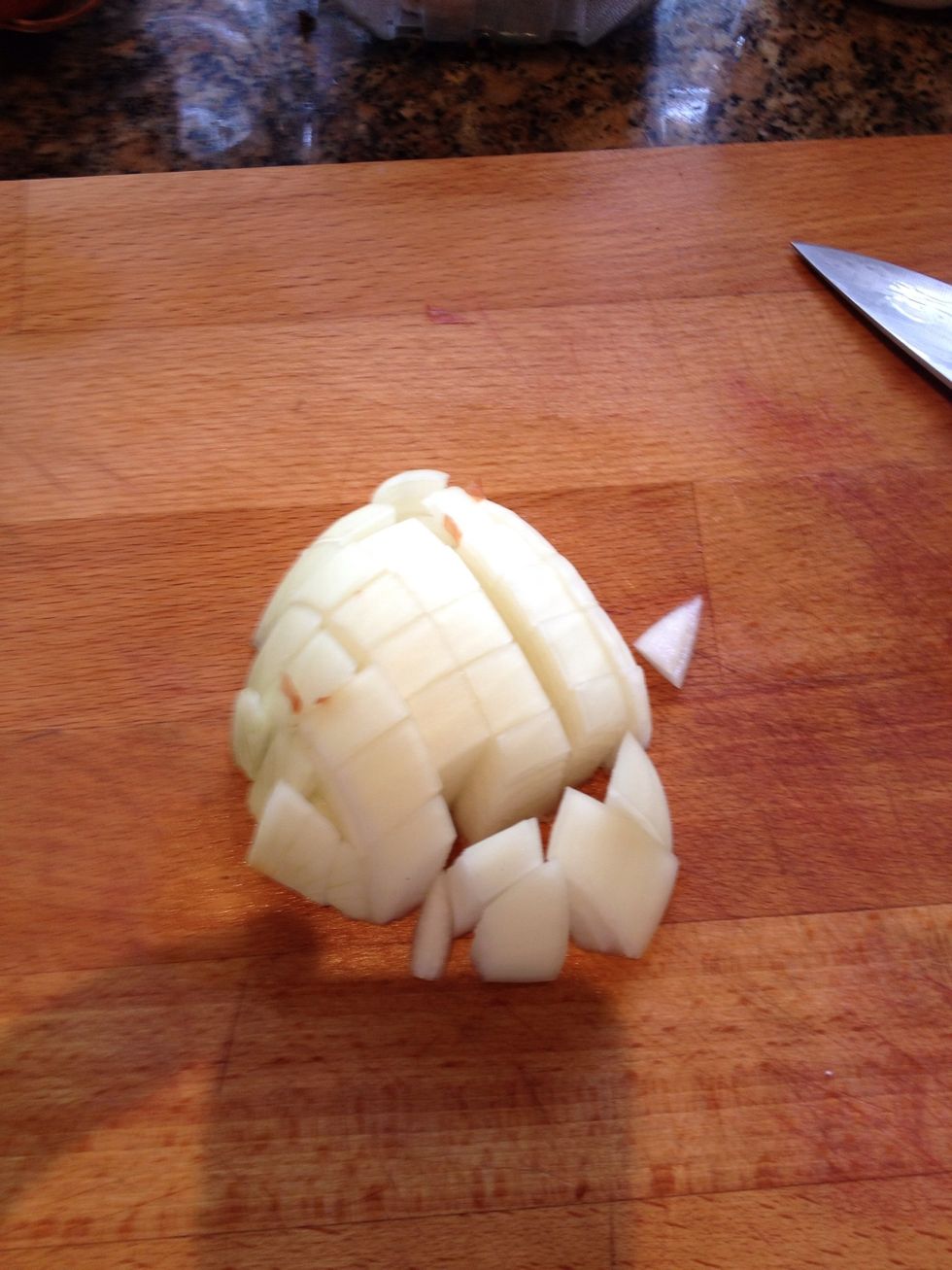 Cut the onion into small cubes. Do the same for capsicum, mushrooms and chilies.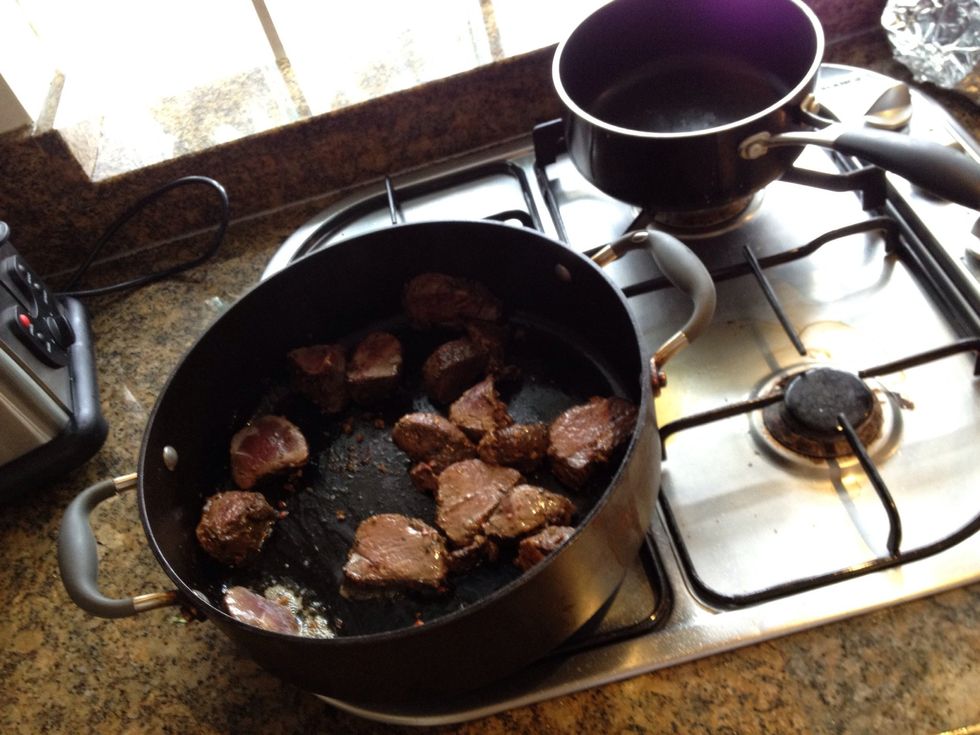 Start cooking the kangaroo in extra virgin olive oil whilst...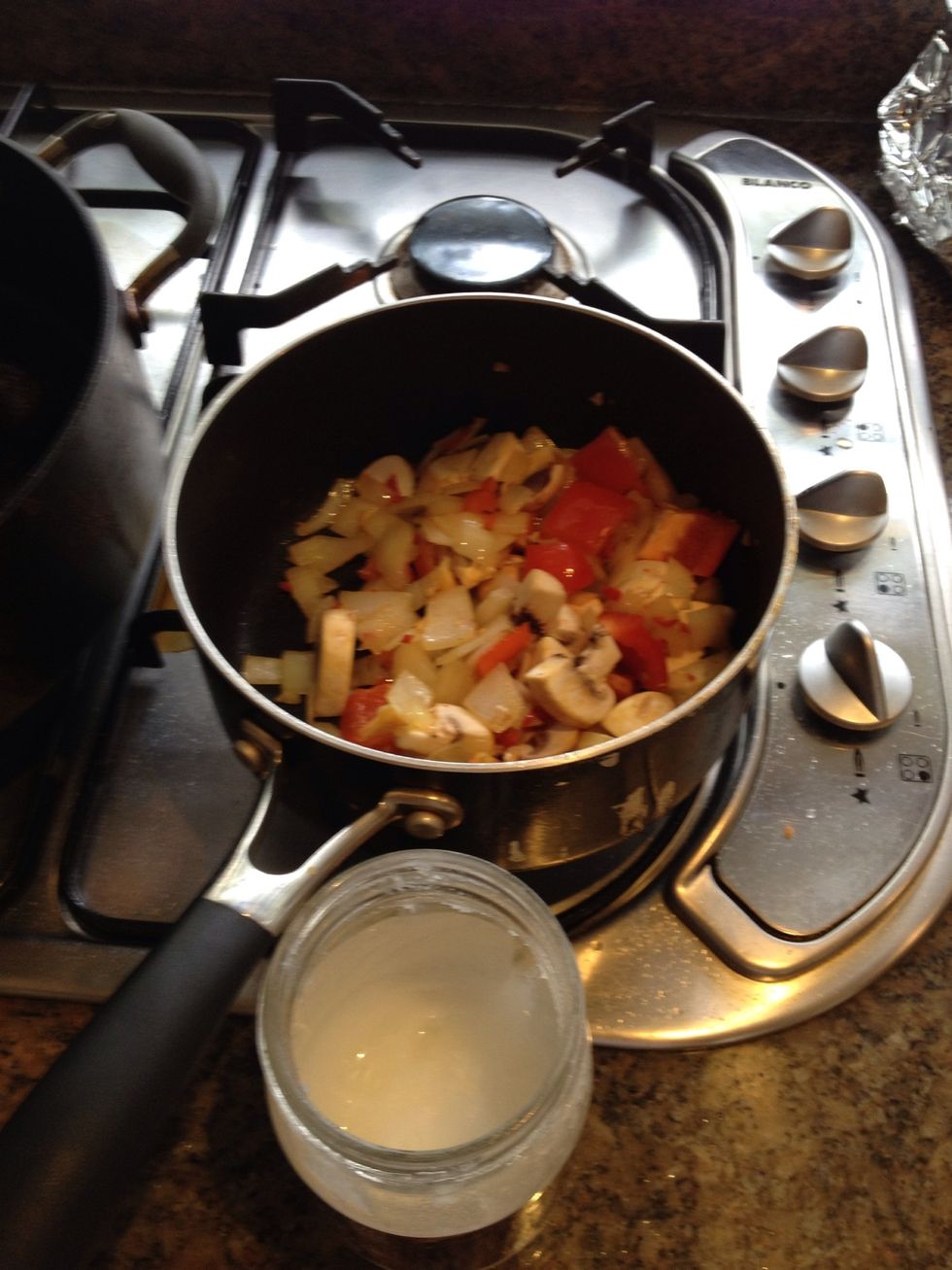 Cooking the onion, capsicum, mushrooms and chili In a separate pan with coconut butter (recommendation for health reasons)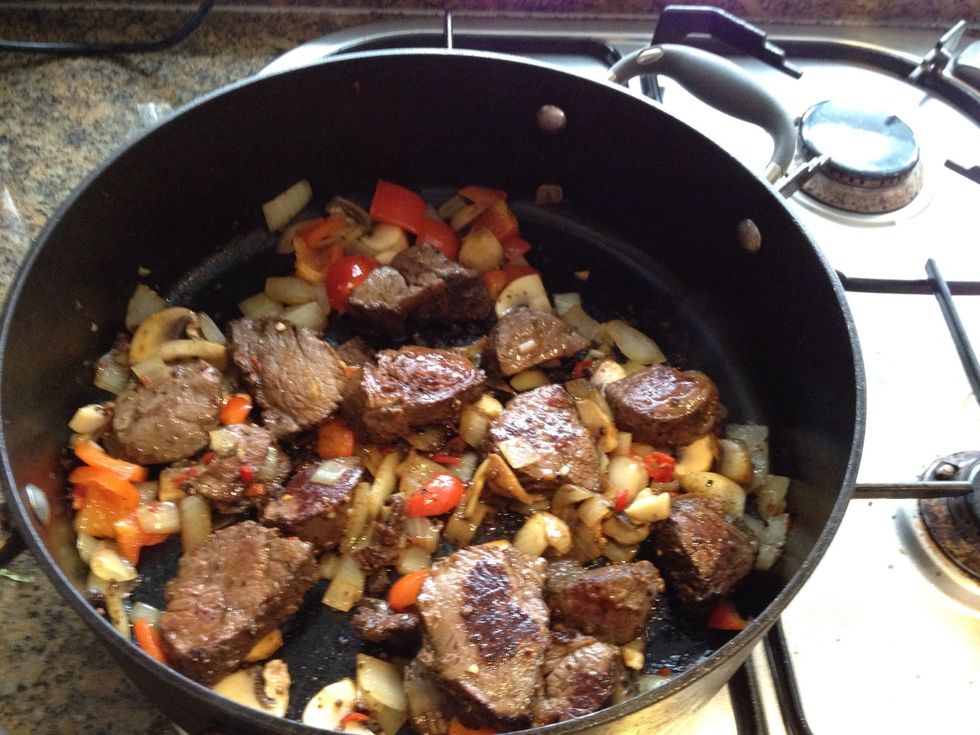 After cooking the mixture to your liking, poor it all into the same pan with the kangaroo. The kangaroo should be medium rare at this stage (don't over cook it as it gets tough straight away)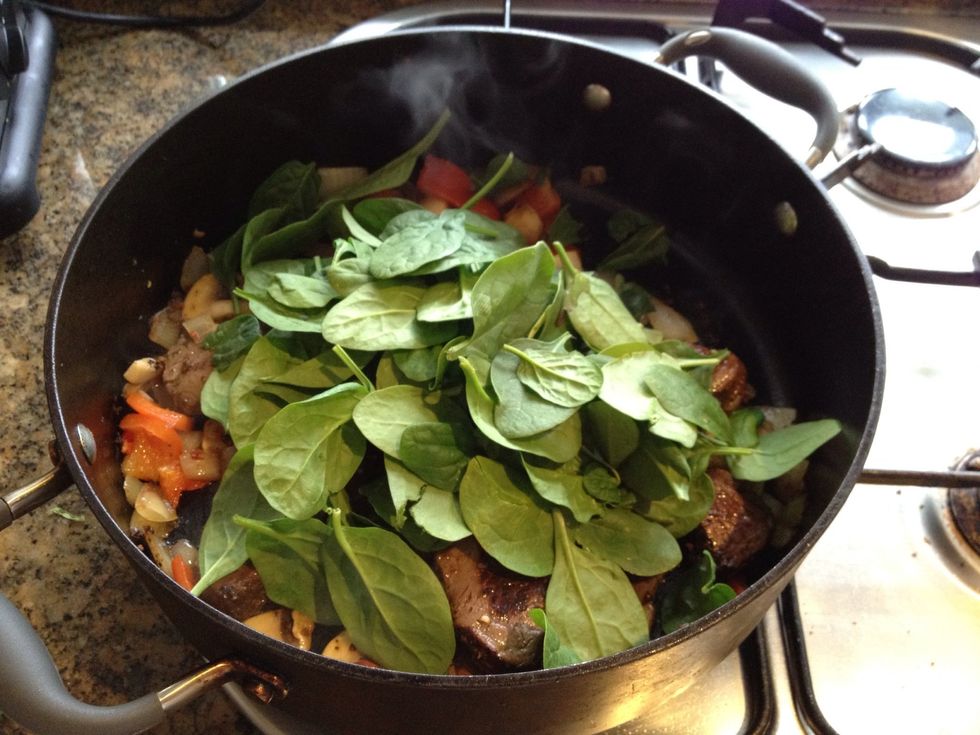 Add spinach at the end and stir. Once the spinach starts shrinking, it's ready to go!!!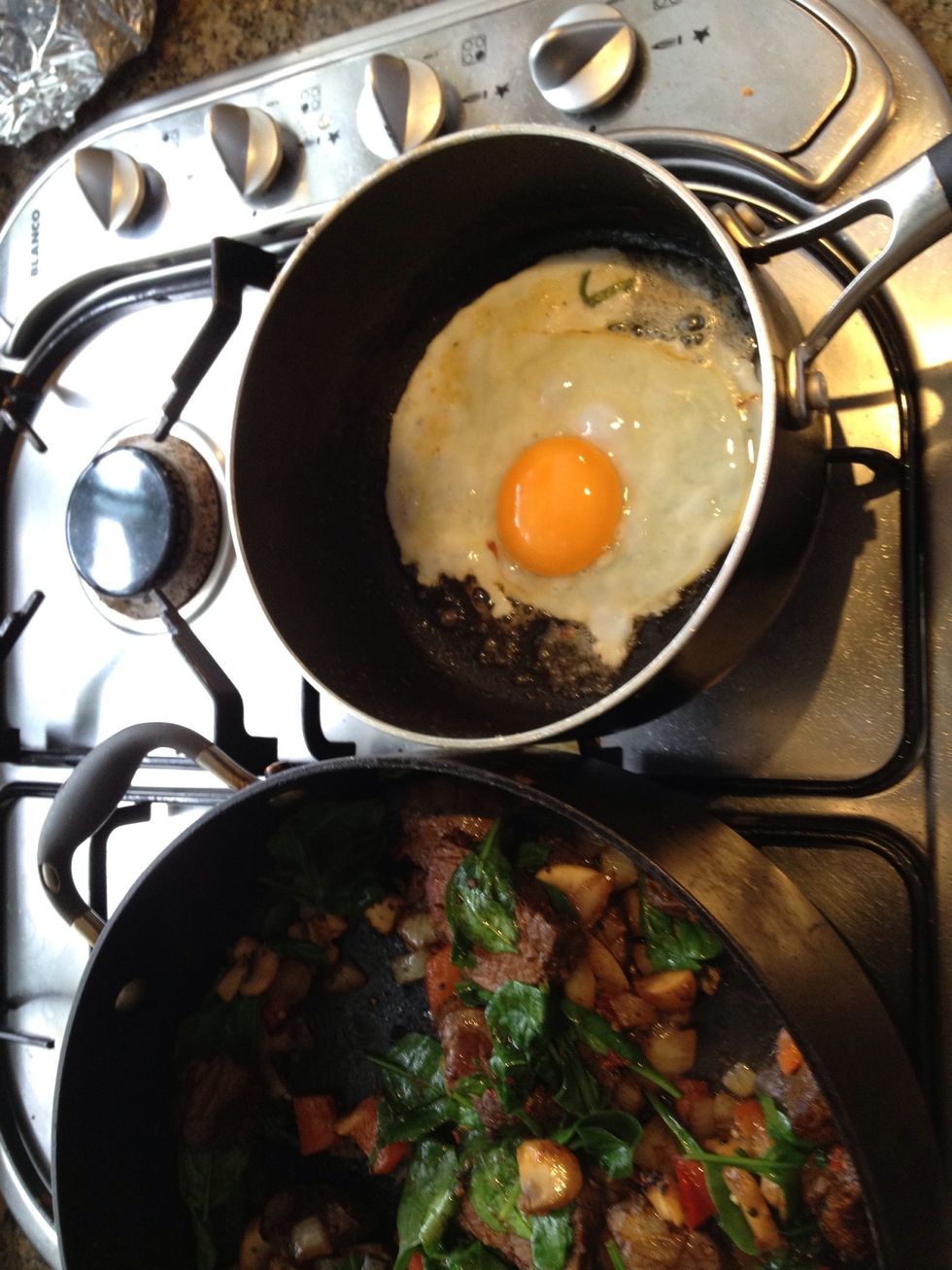 Fry an egg in the pan you just used for cooking the onion, mushroom, capsicum mixture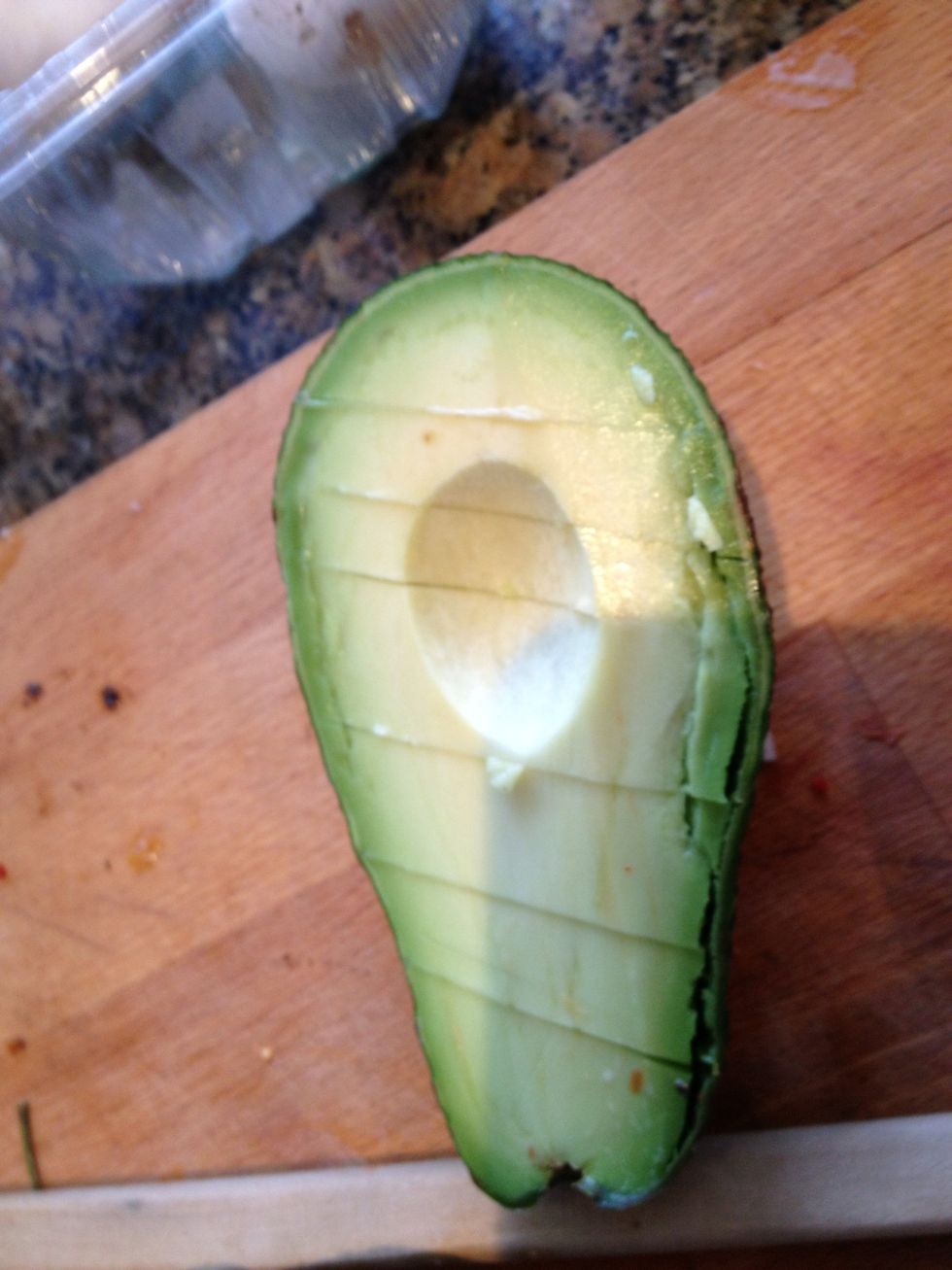 Slice the avocado and scoop it out with a spoon
Squeeze half a lemon to finish it off, get your coffee ready and enjoy my friends! Best possible start for the day and I guarantee you won't get tired during the day after a protein hit like this!
250.0g Kangaroo fillets
1/2 Onion
1/2 Capsicum
4.0 Mushrooms
2.0 Chilli
1/2 Avocado
1.0 Free range egg
Coconut butter, olive oil for cooking
100.0g Spinach
1.0c Organic black coffee
1/8 Lemon
Melbourne, Victoria, Australia