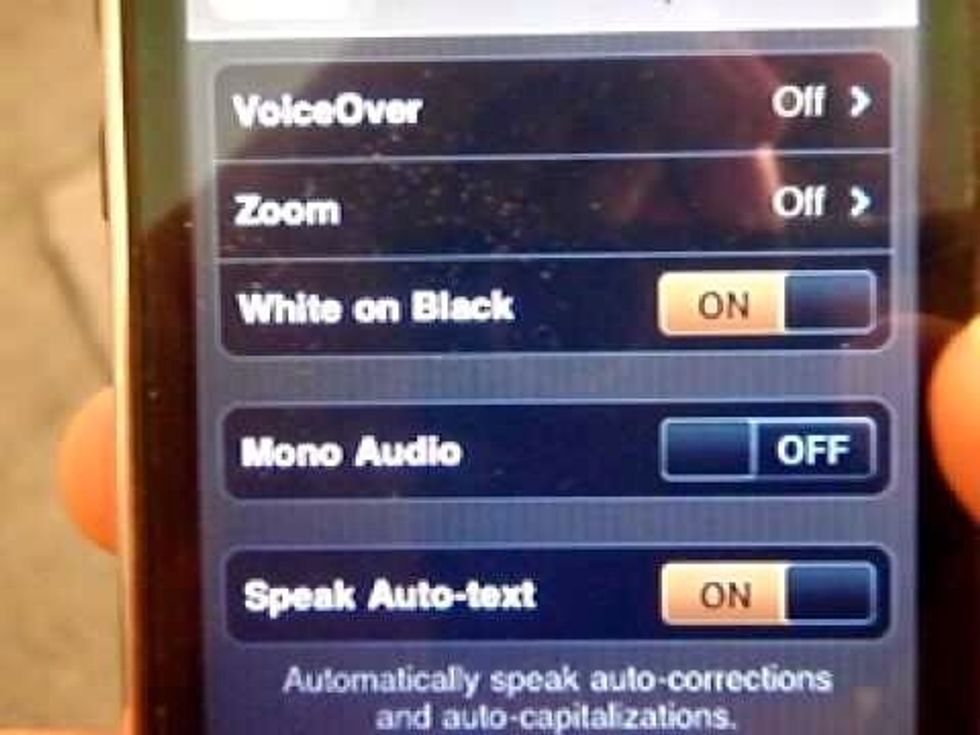 This is what the settings will look like in negative. I got this off Google just to use as the cover. Not very exciting, I know!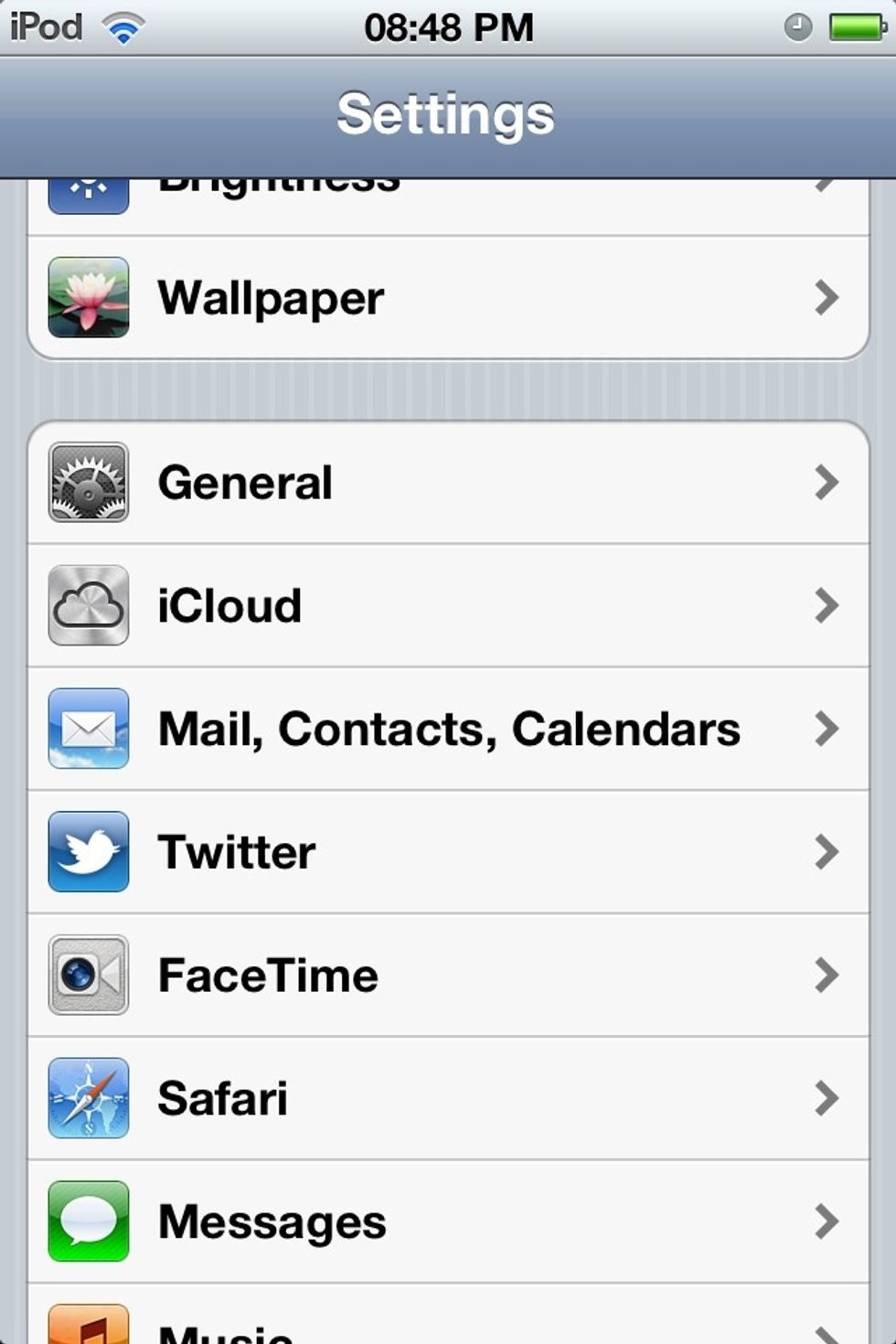 Okay, so go to Settings, then General.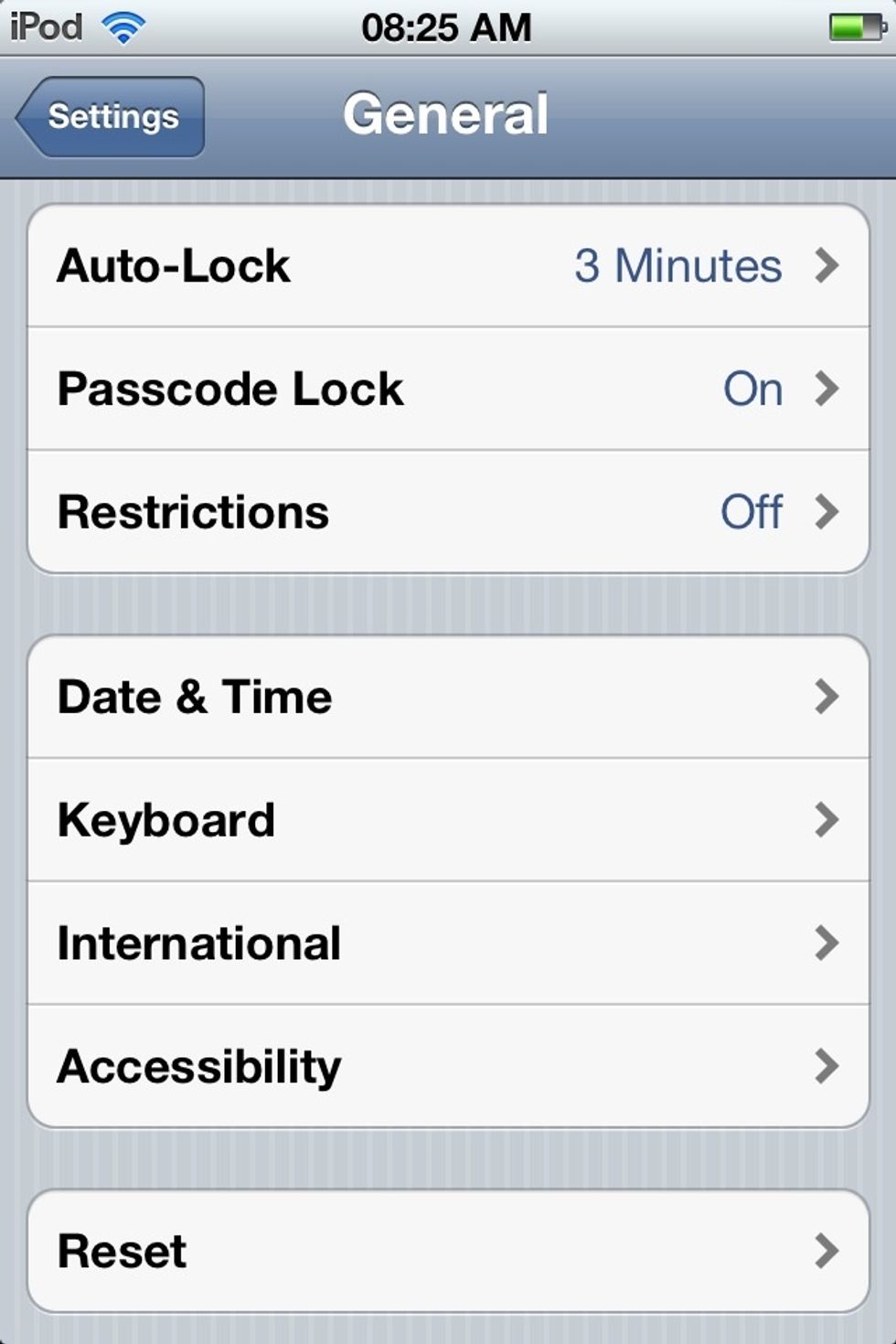 Scroll to the bottom and click on Accessibility.
First of all you need to double click the pic above, look at the bottom of pic, then double click it again. Done that? Back on Accessibility, click on Triple-click Home.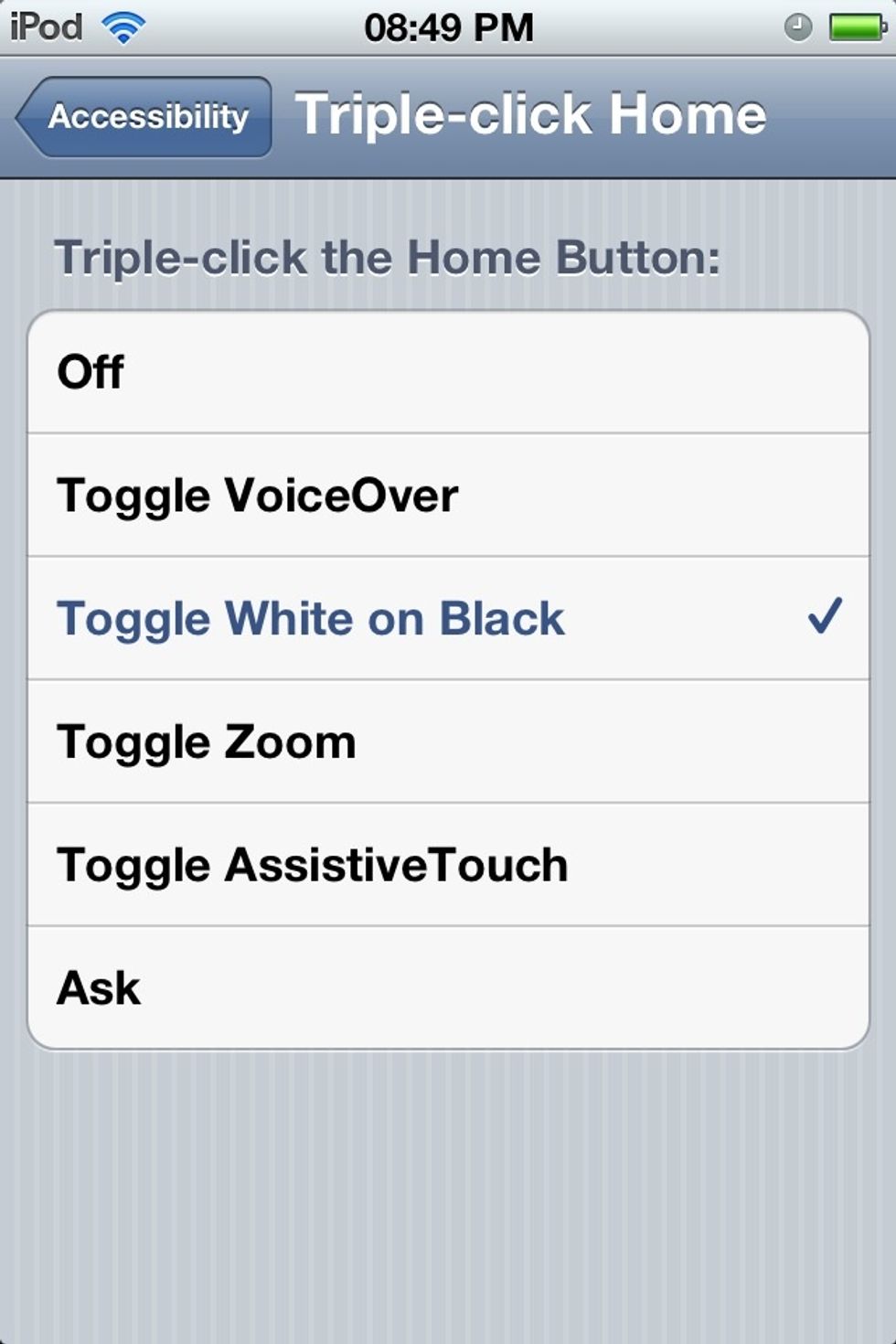 Now click on White on Black.
So now, back on the Home Screen, triple click the Home Button (the big button at the bottom with the square on it!) quickly, and it will all be...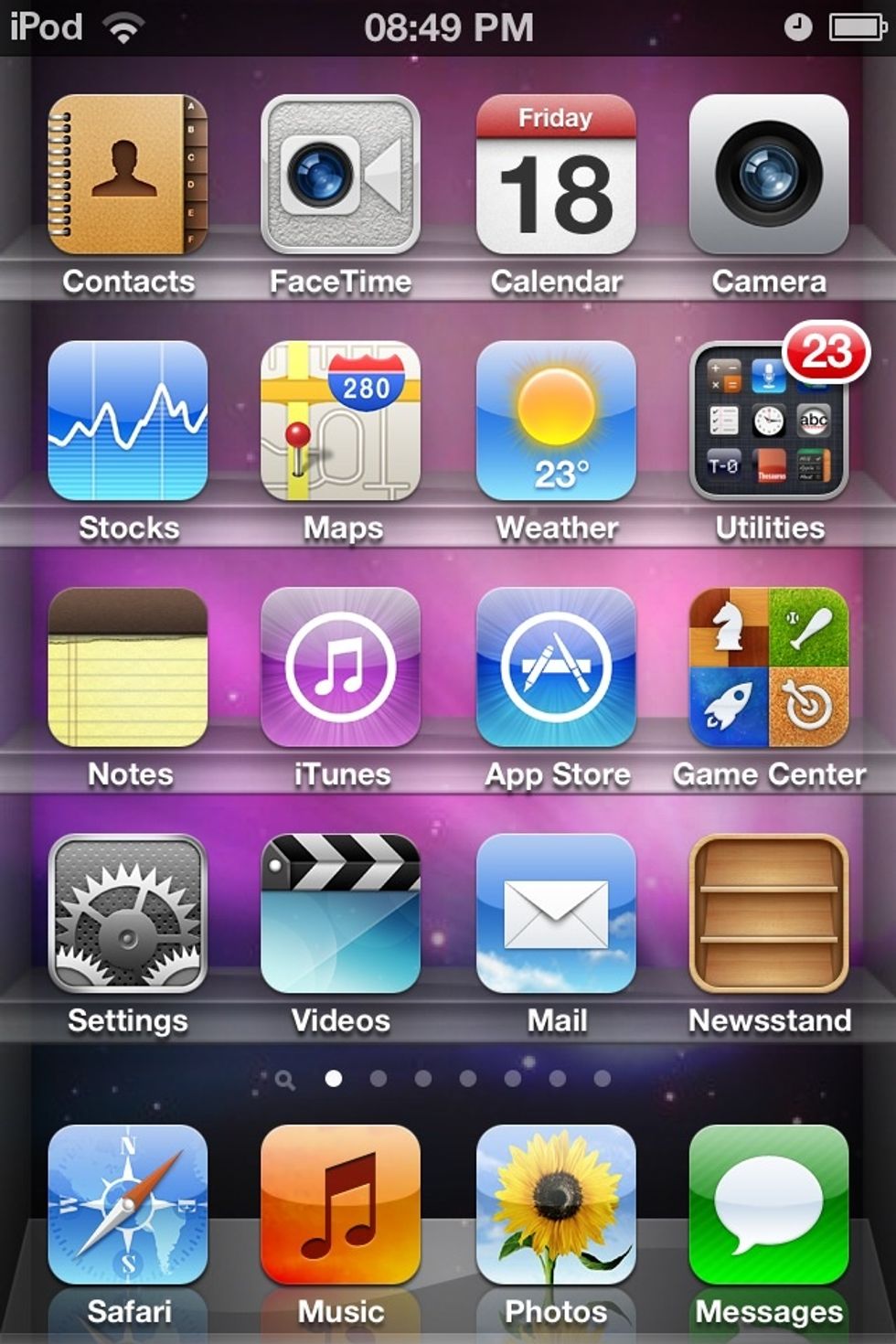 NEGA- oh. Well I promise you it goes negative, but when I took a screenshot for some reason it went back to normal.
The negative looks really cool, but you'll have to see for yourself since my screenshot didn't work. Any problems just leave a comment. Enjoy your kooky white on black-ified iPod!
Holly
Professional Dork. I love origami, art, technology, & design! ❤ TWITTER: @Holly2109 INSTAGRAM: @frederikaphoto TUMBLR: .hmorrison7