Jack lo sfregiato (jack the scarred) was a bad guy, and this was his favourite dish during the long periods of inaction and escape.
5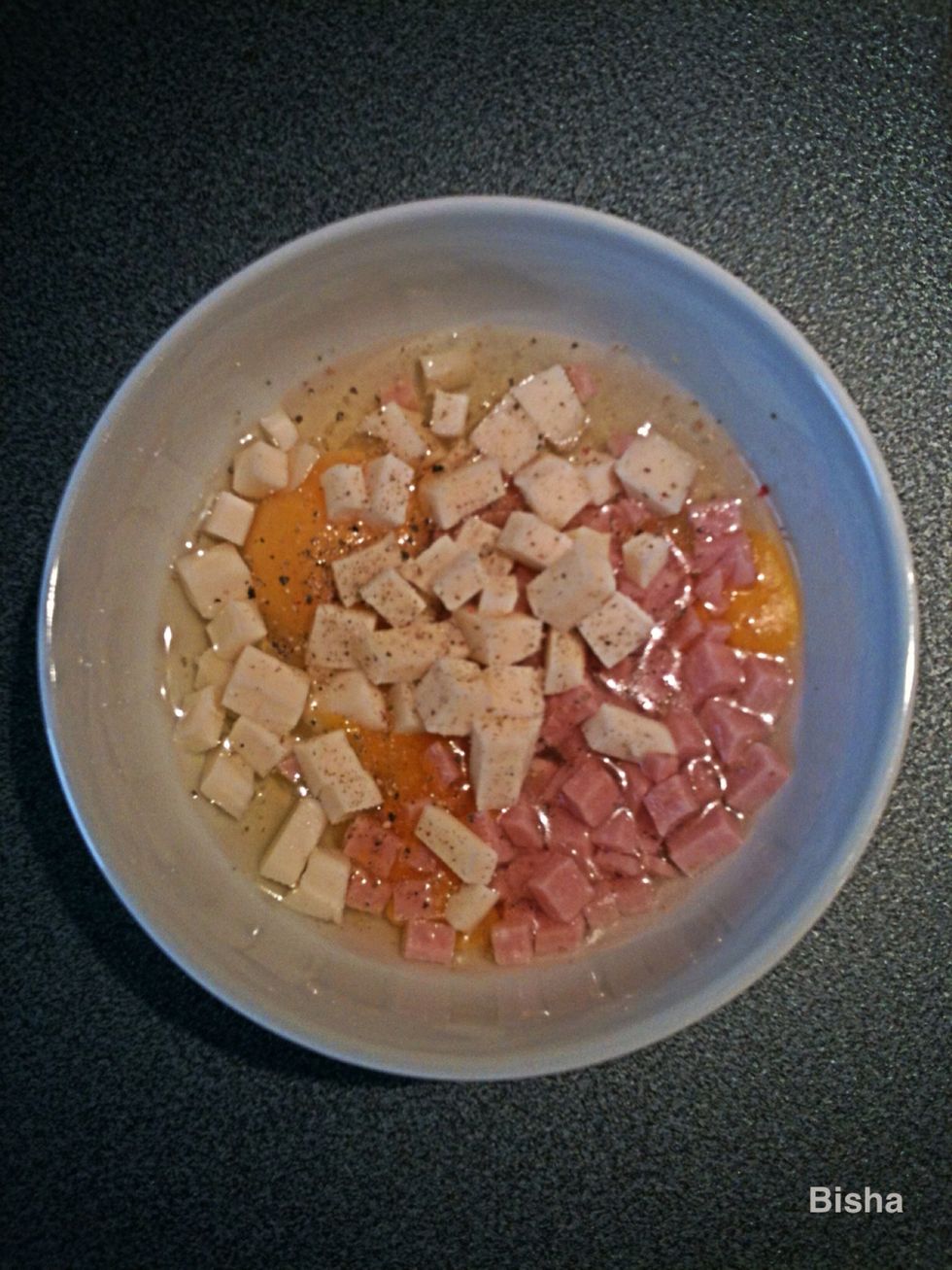 In a little bowl put the eggs+fontina cheese (cutted in little dices) add the smoked salt and the mixed spices (black, green, red and white pepper) and mix it all togheter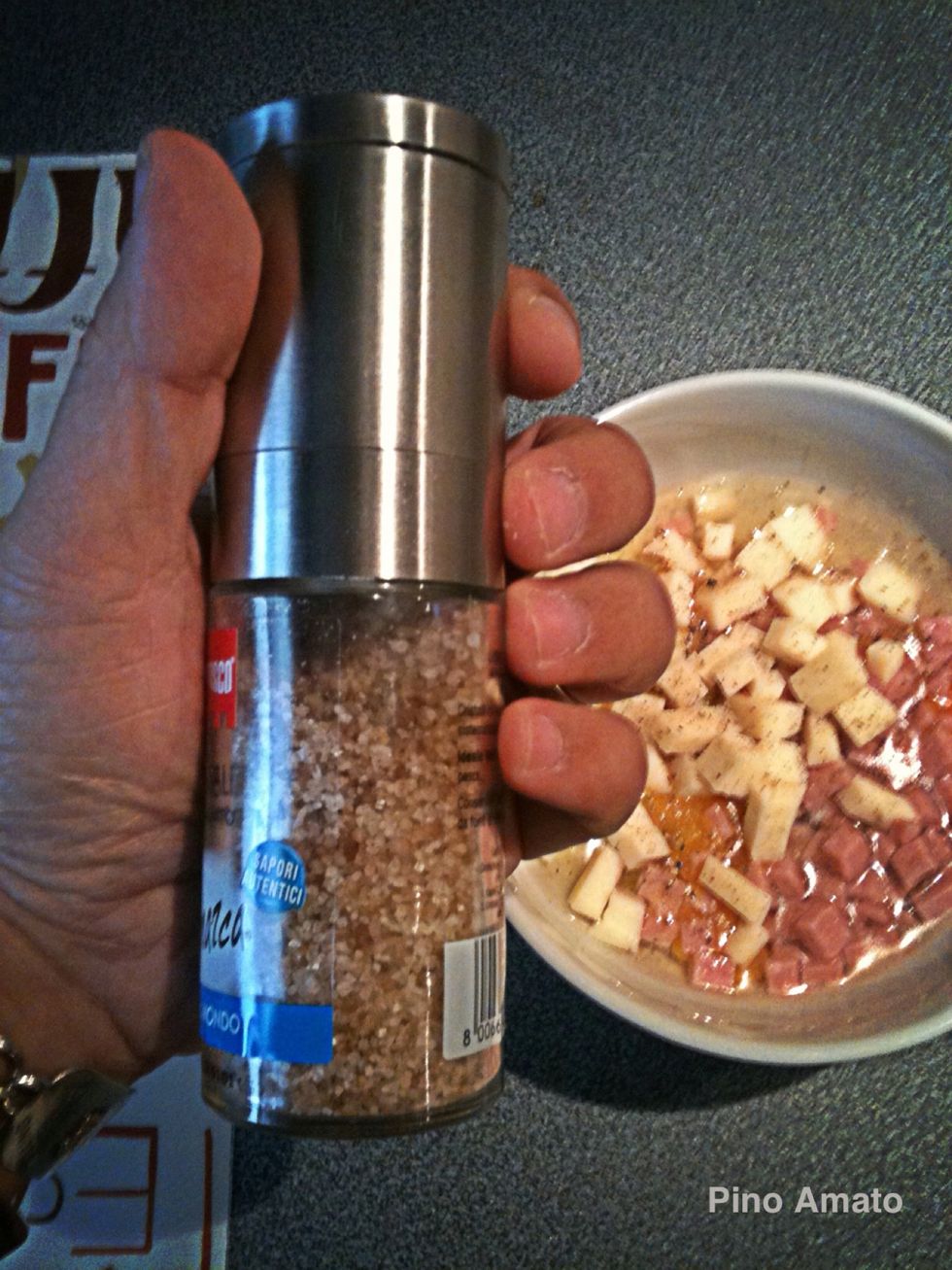 Danish smoked salt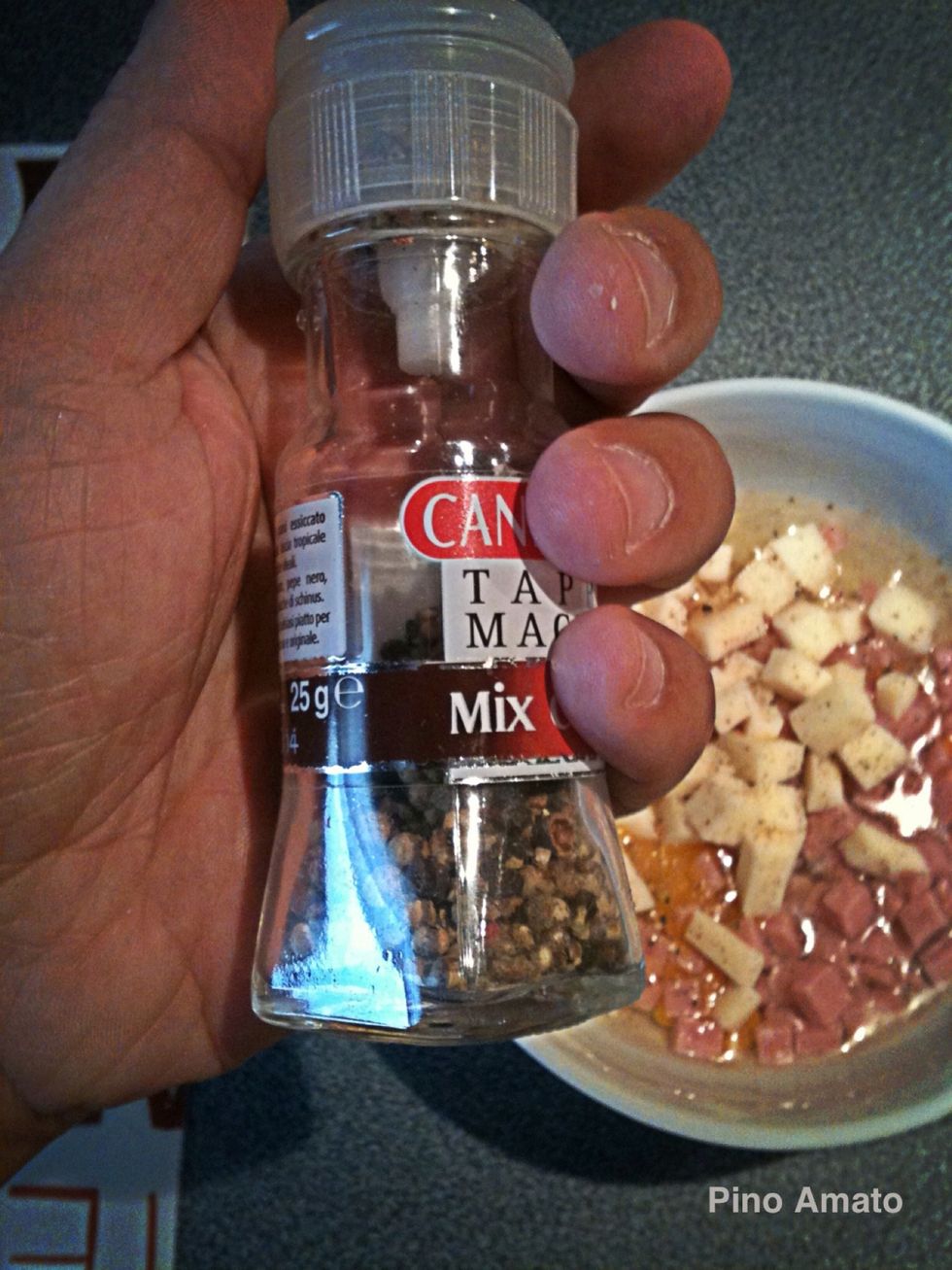 Mix of peppers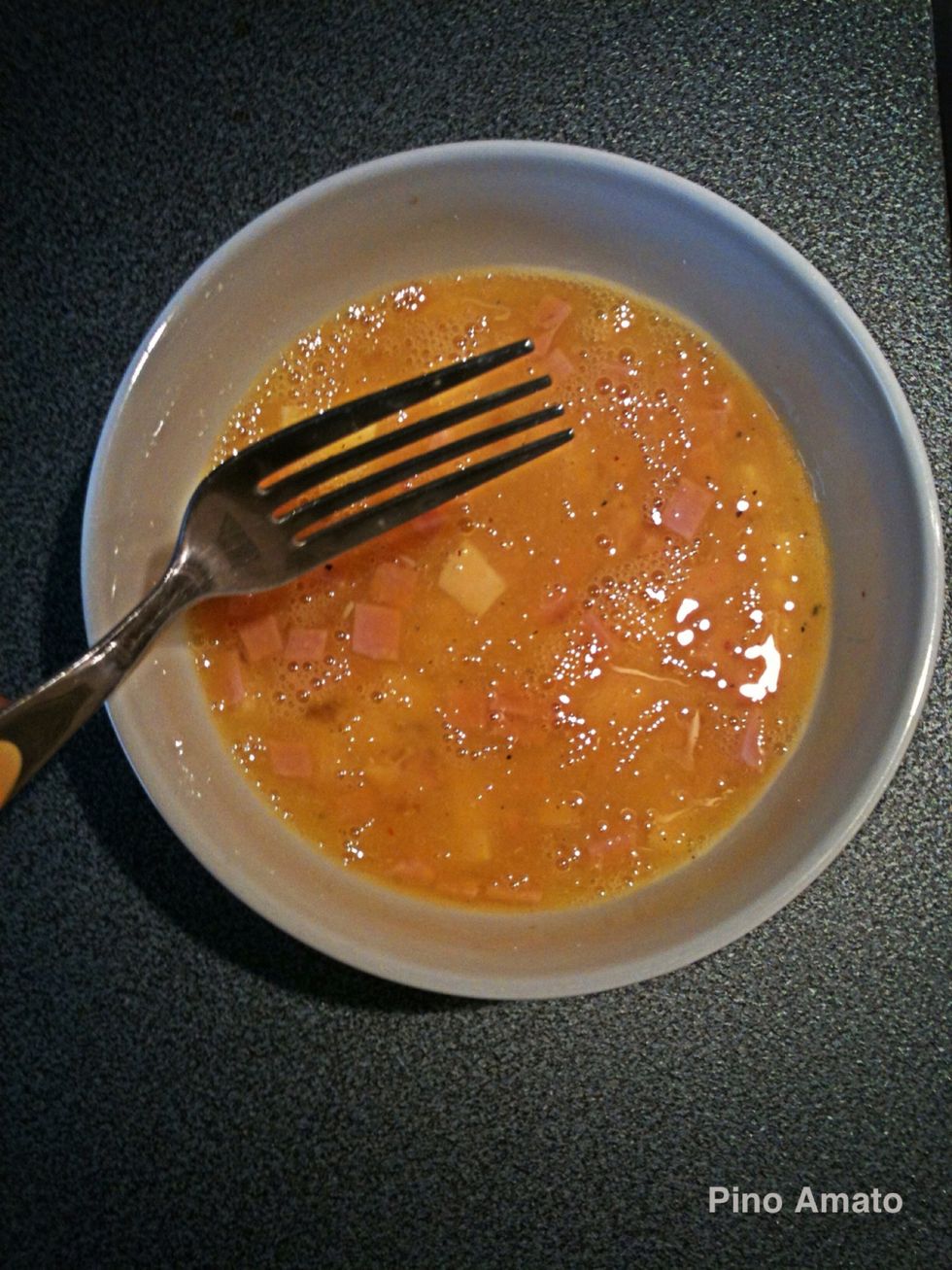 Mixed all togheter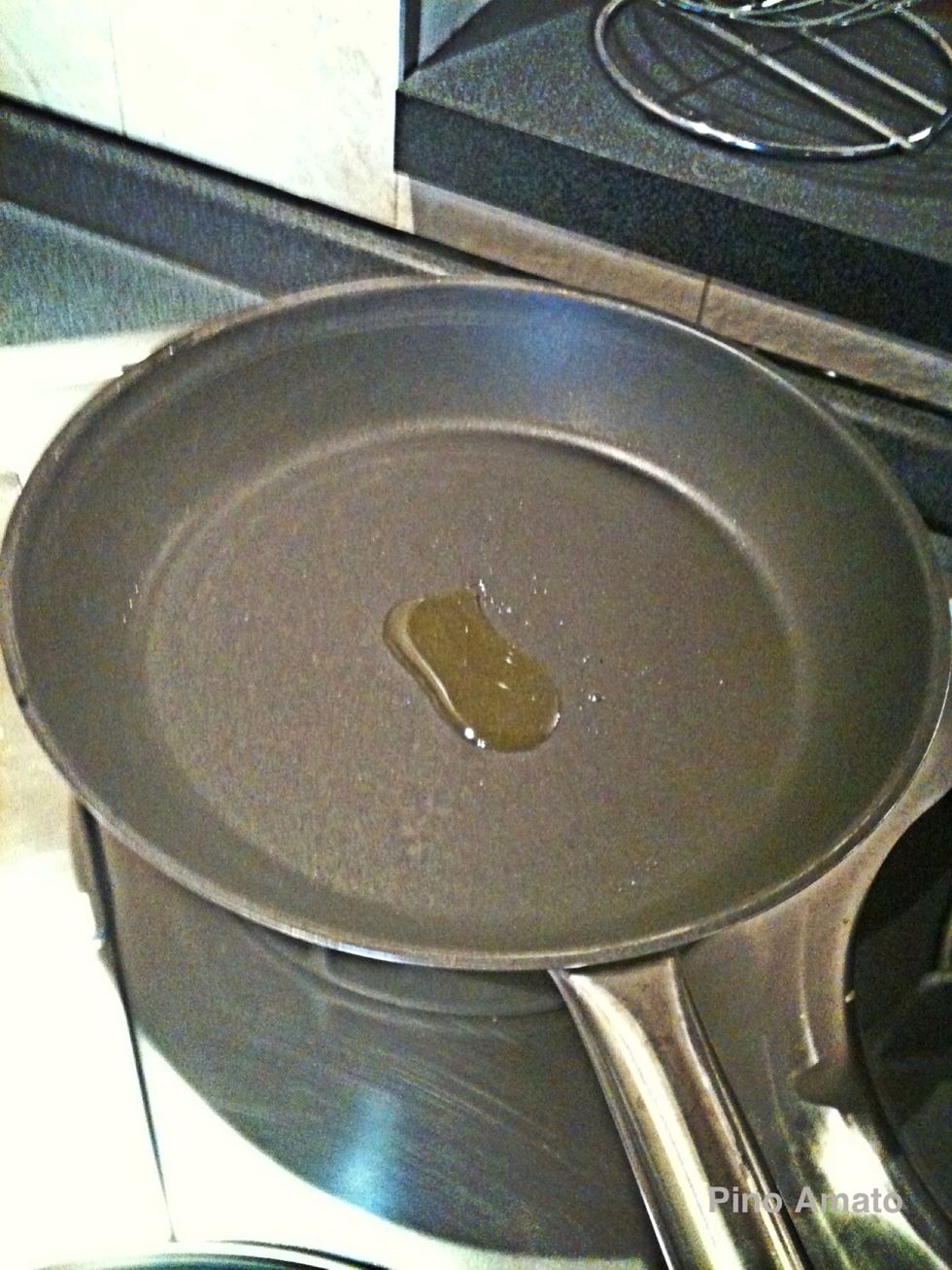 Add a little extra virgin olive oil in a frying pan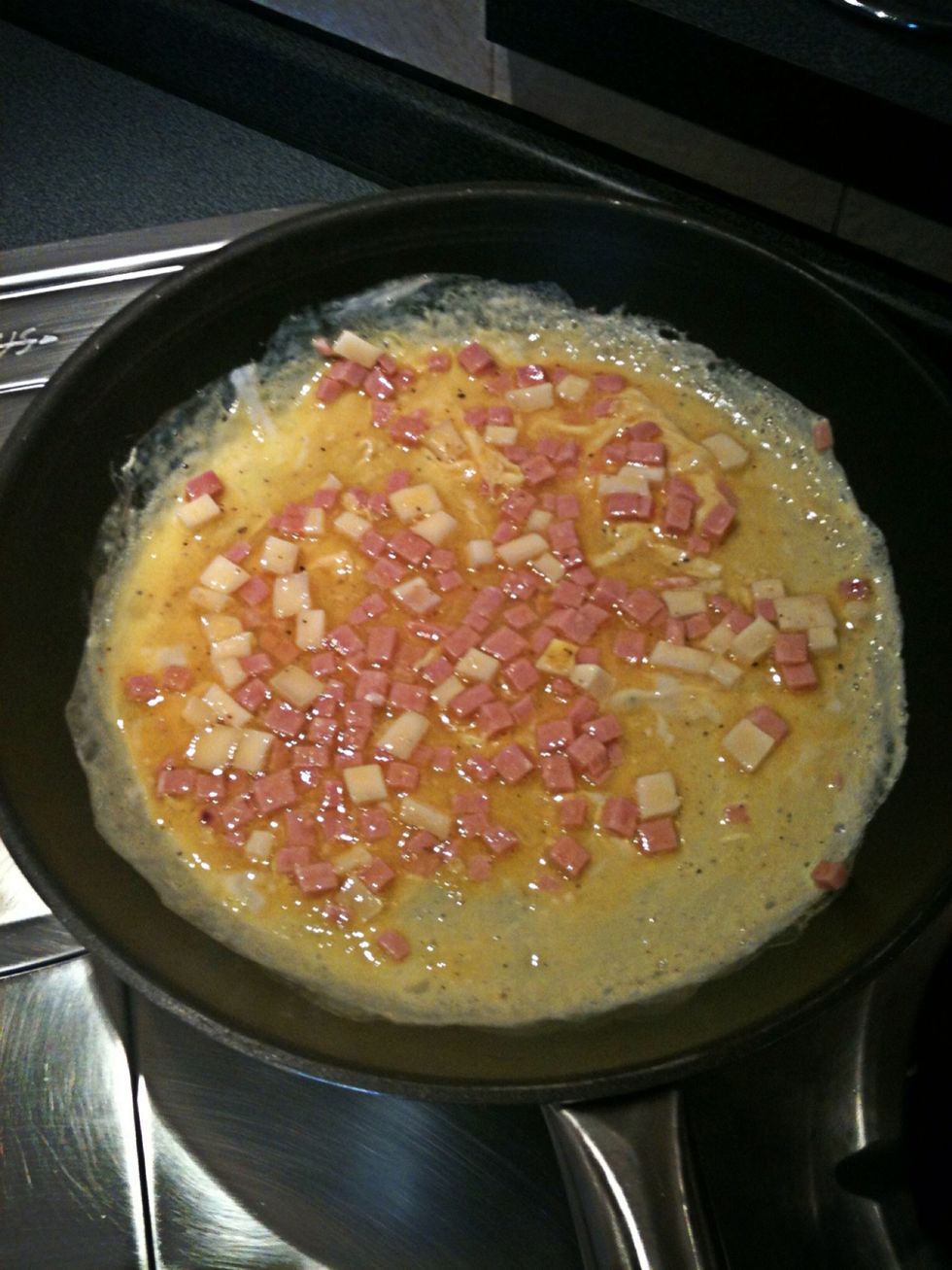 Distribute the contents of the bowl into the pan uniformly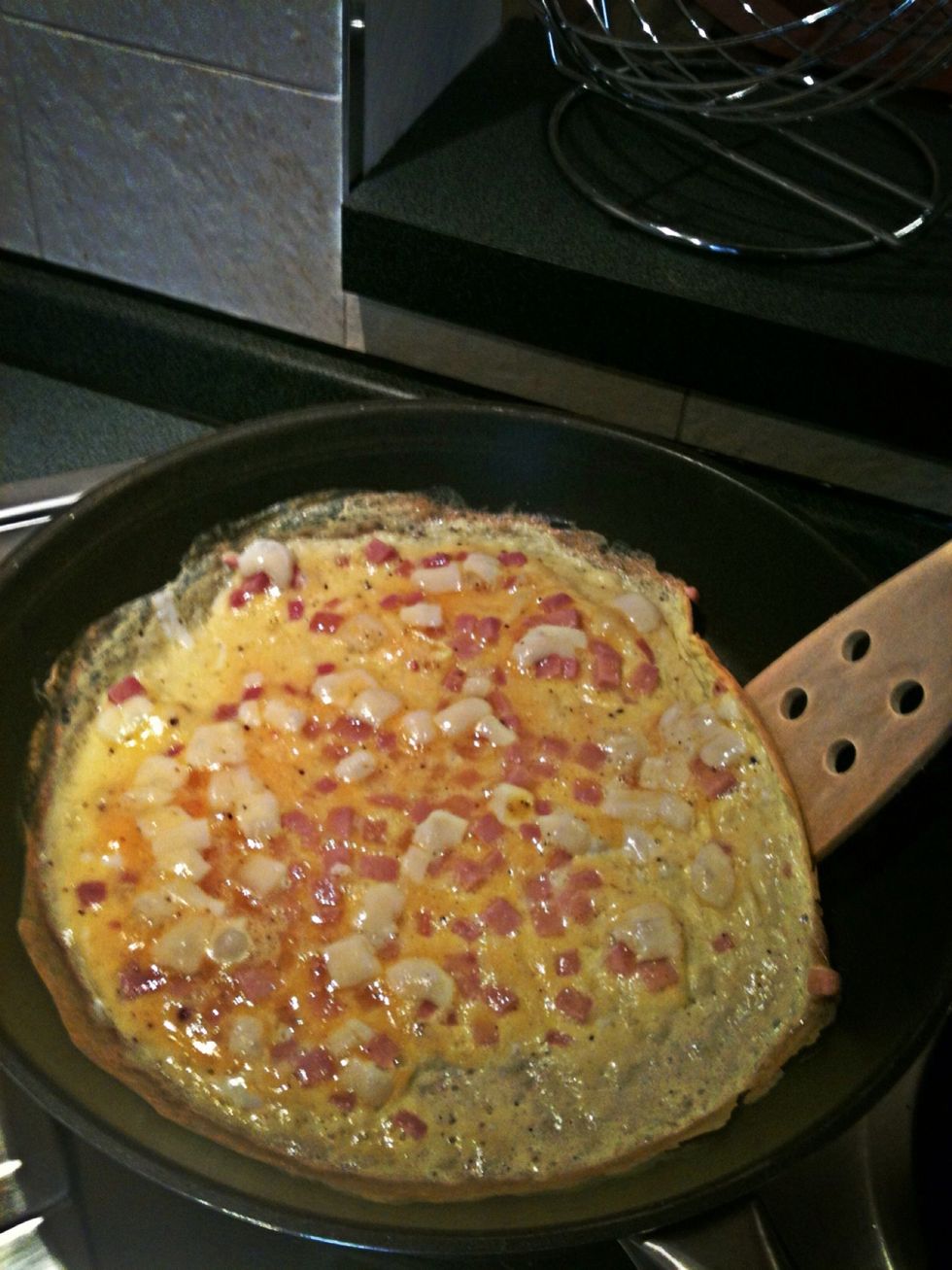 Wait until the base of the Frittata is well cooked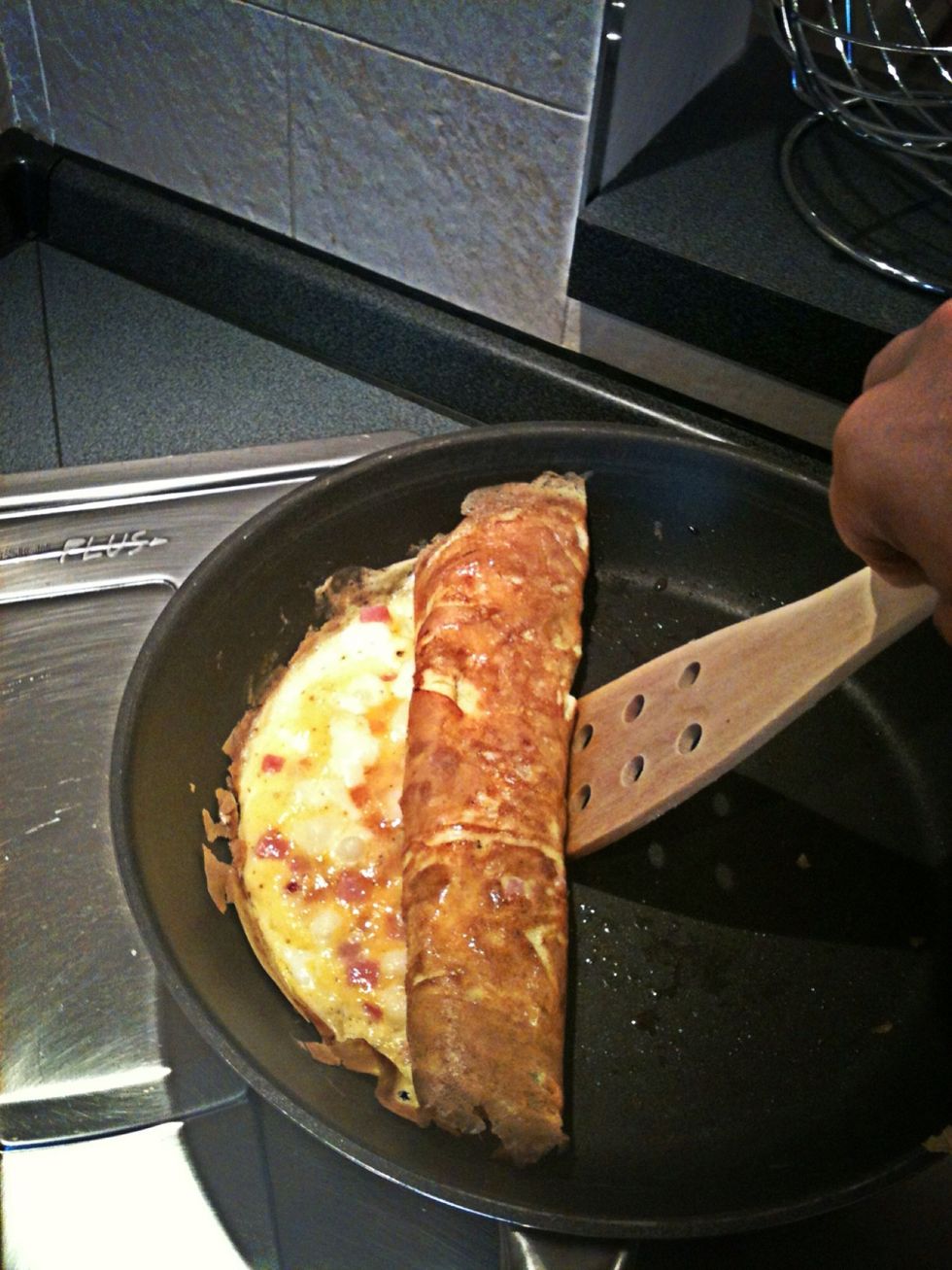 Roll up the frittata when the chese and the ham are well baked but not burned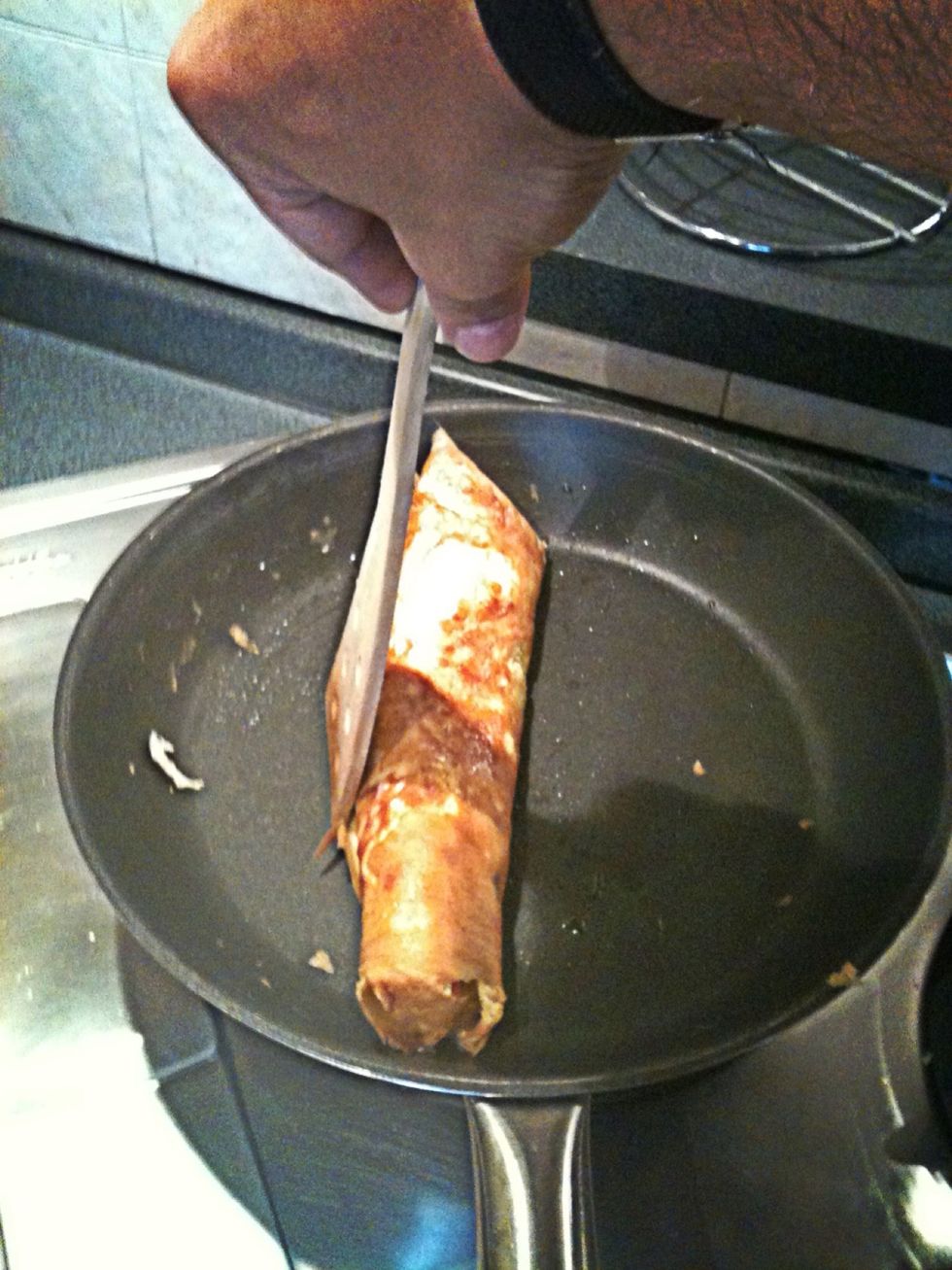 Rolled up!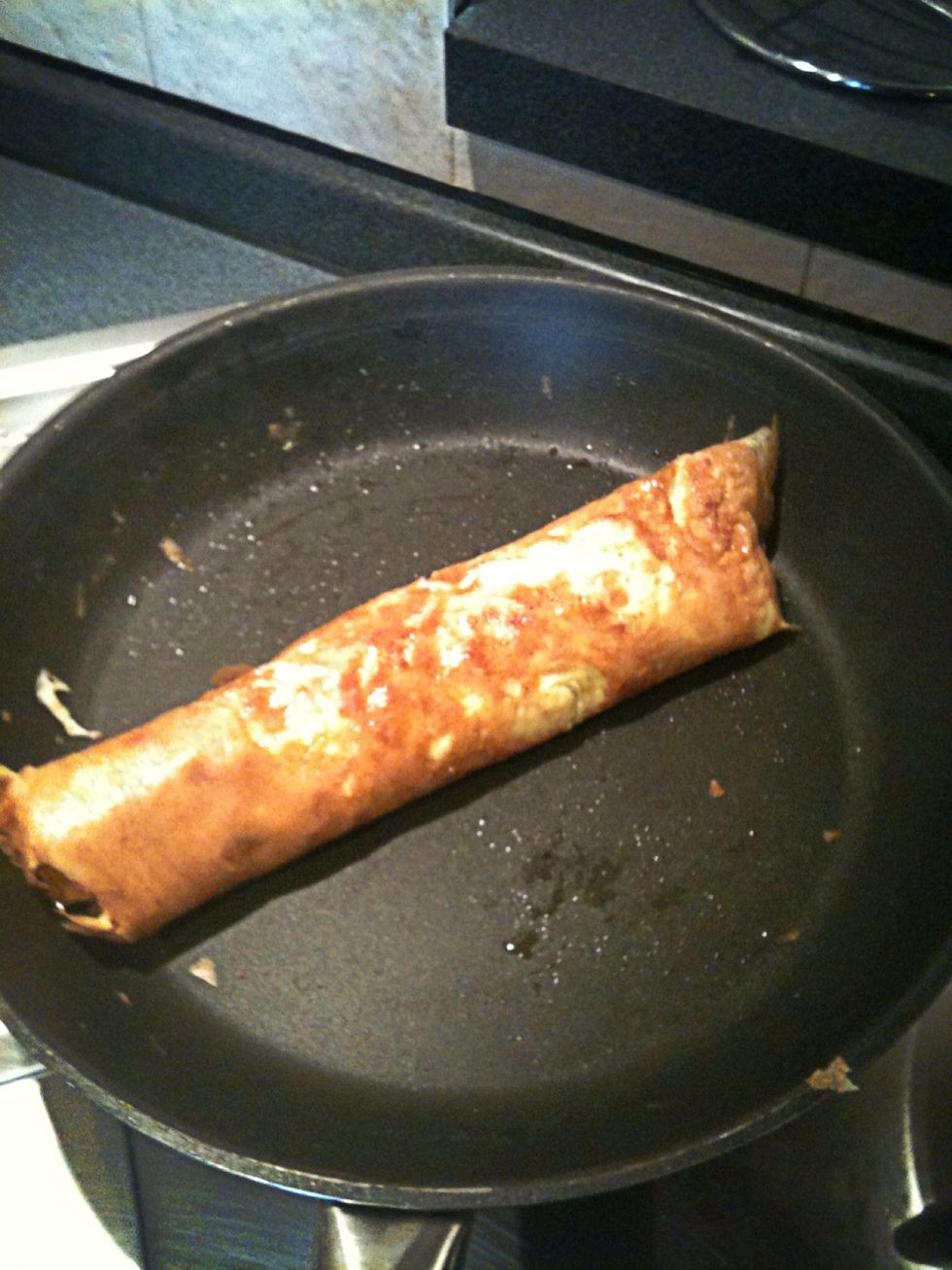 Rolled!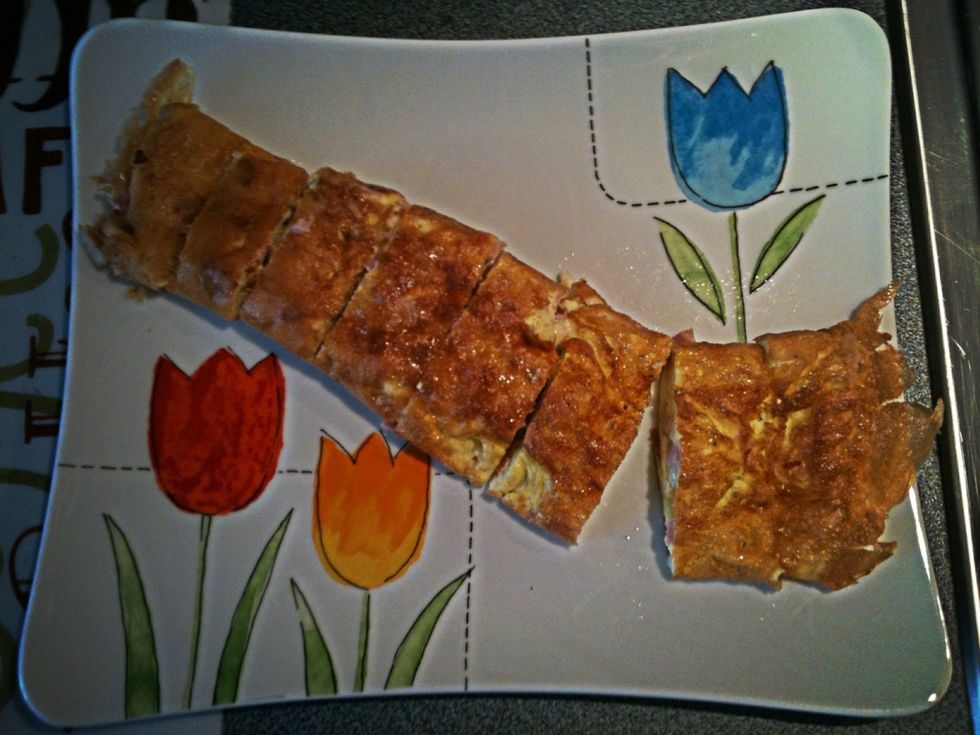 Enjoy it! Perfect with a cold beer or a glass of red whine like Jack lo sfregiato (jack the scarred) used to do!
2 eggs
Ham
Fontina Cheese
Smoked Salt
Mixed spices
Pino Amato
I'm a photographer and designer in love with the italian food! I live in the north west of Italy!