Make "The Pioneer Womans" Perfect Pot Roast
1065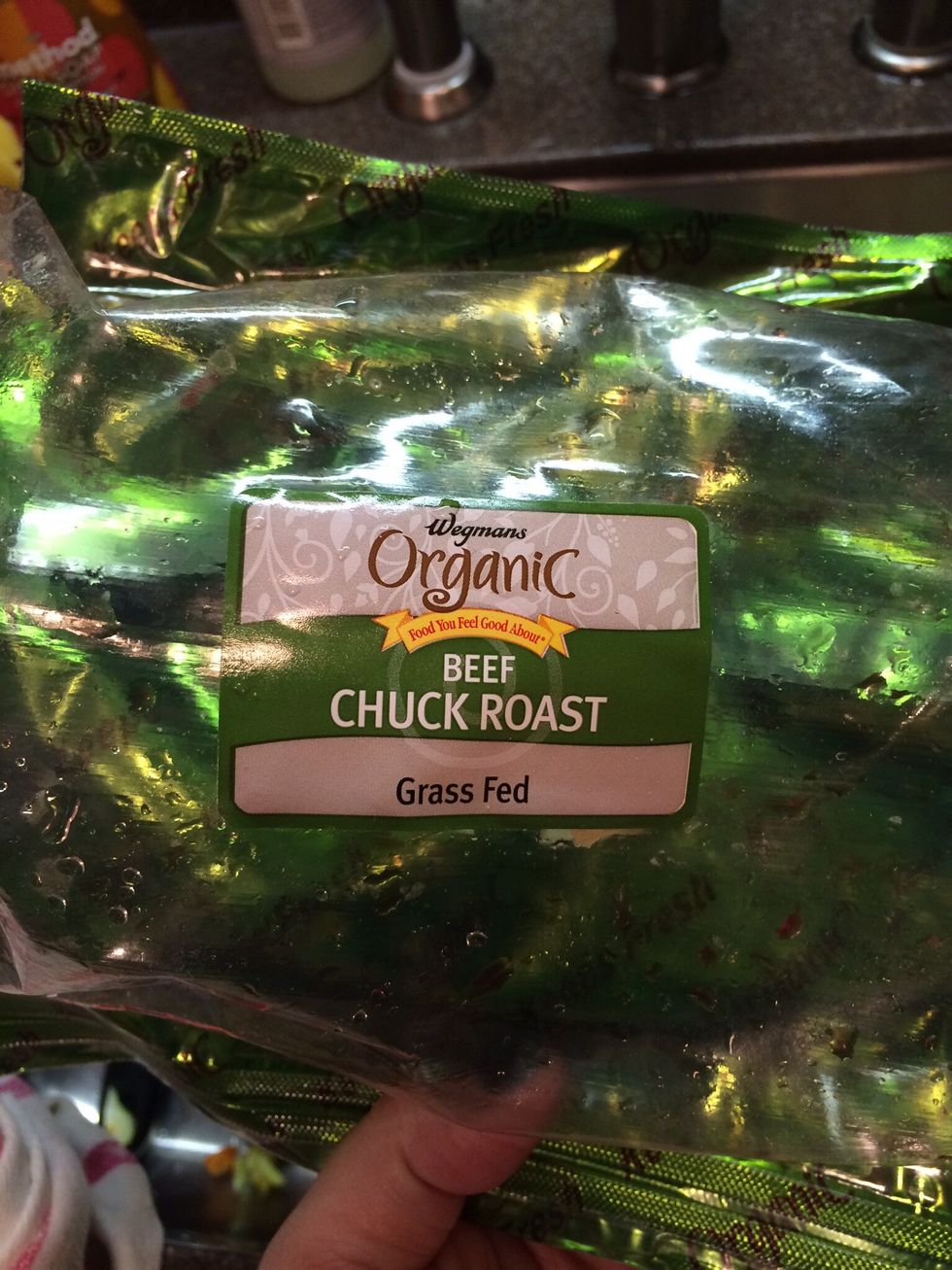 Before you begin, preheat your oven to 300 degrees. The recipe says 275 but I prefer 300. First, I started with a good cut of beef. If I'm going to eat meat, then I want it to be the best!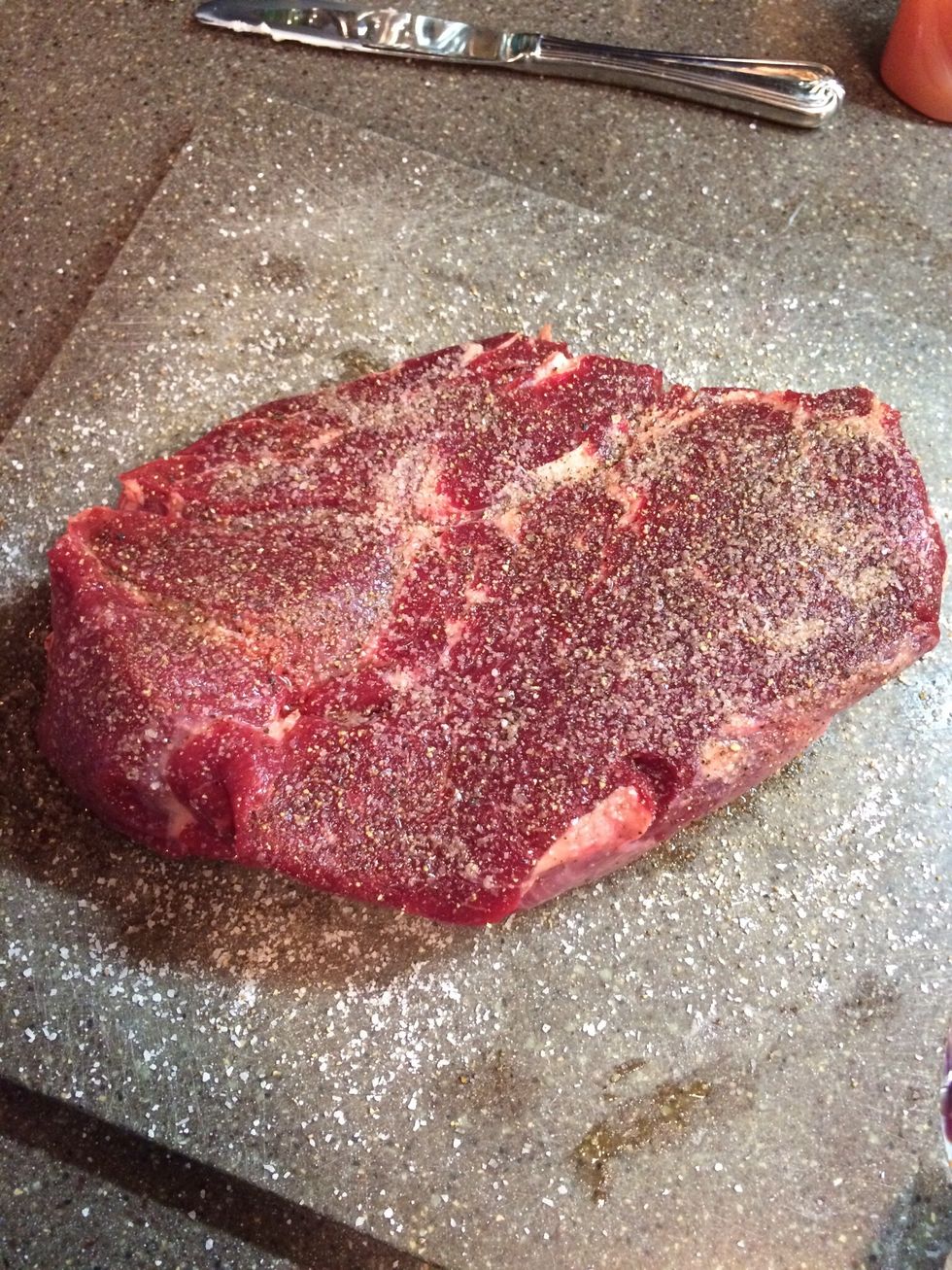 Salt and pepper the meat all over. I used kosher salt and fresh ground pepper. Then, let it rest while you prepare the rest of the ingredients.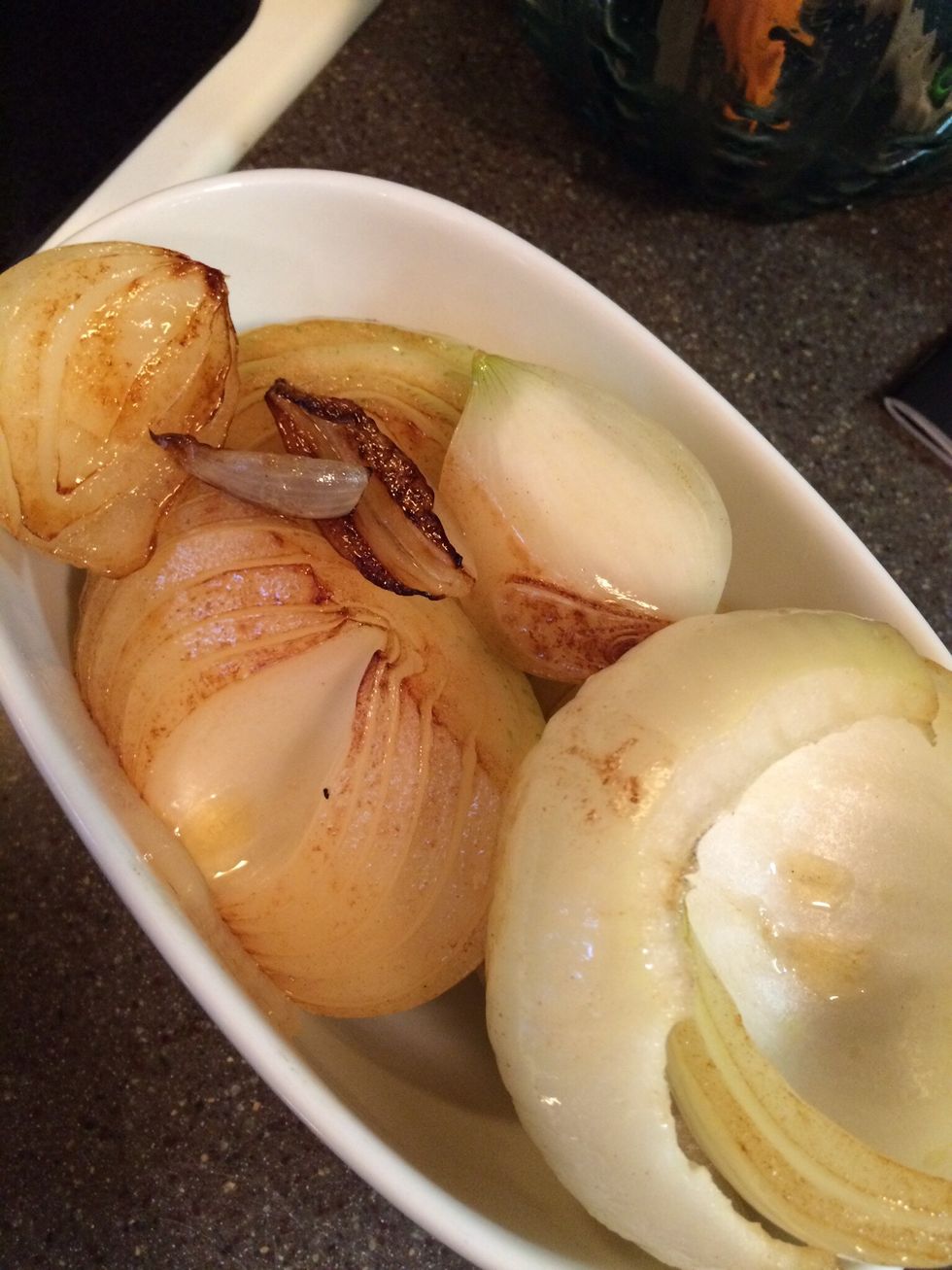 Cut the onions in half and trim the ends. Peel off the outer layers. I used sweet vidalia onions. Heat oil on med. high and brown onions all over, remove and place aside for later.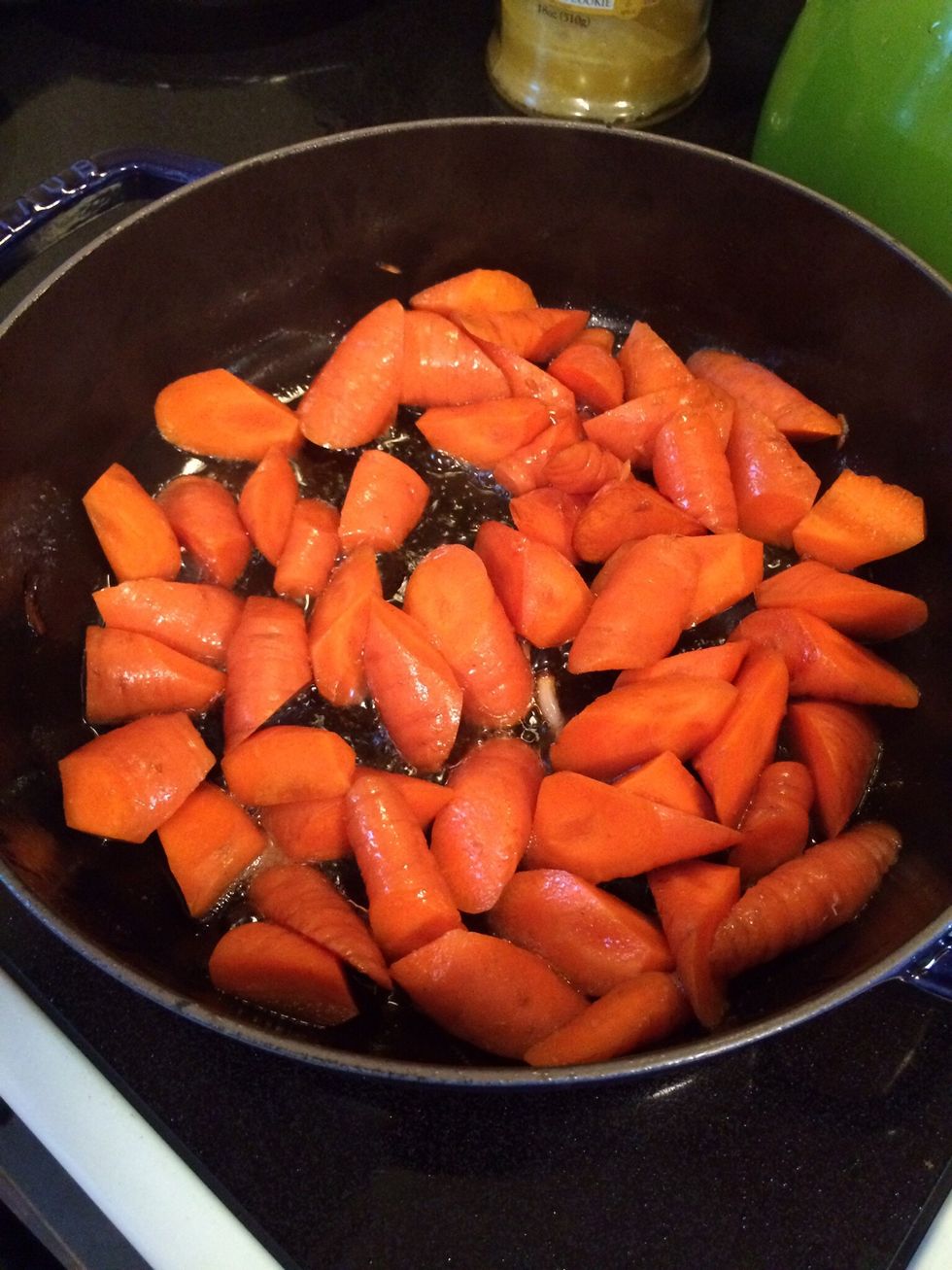 Next, sauté the carrots till browned. The recipe states not to peel them so they have a "rustic look". I also cut them using a "roll cut"- it also lends a rustic look. Remove and place aside for later
Tonight I'm using my enameled cast iron Staub 4QT braising pan. A dutch oven would be a good investment for these types of dishes.
After you remove the carrots, add a little more oil and let heat up. Place the meat in the pan and sear it till nicely browned on all sides.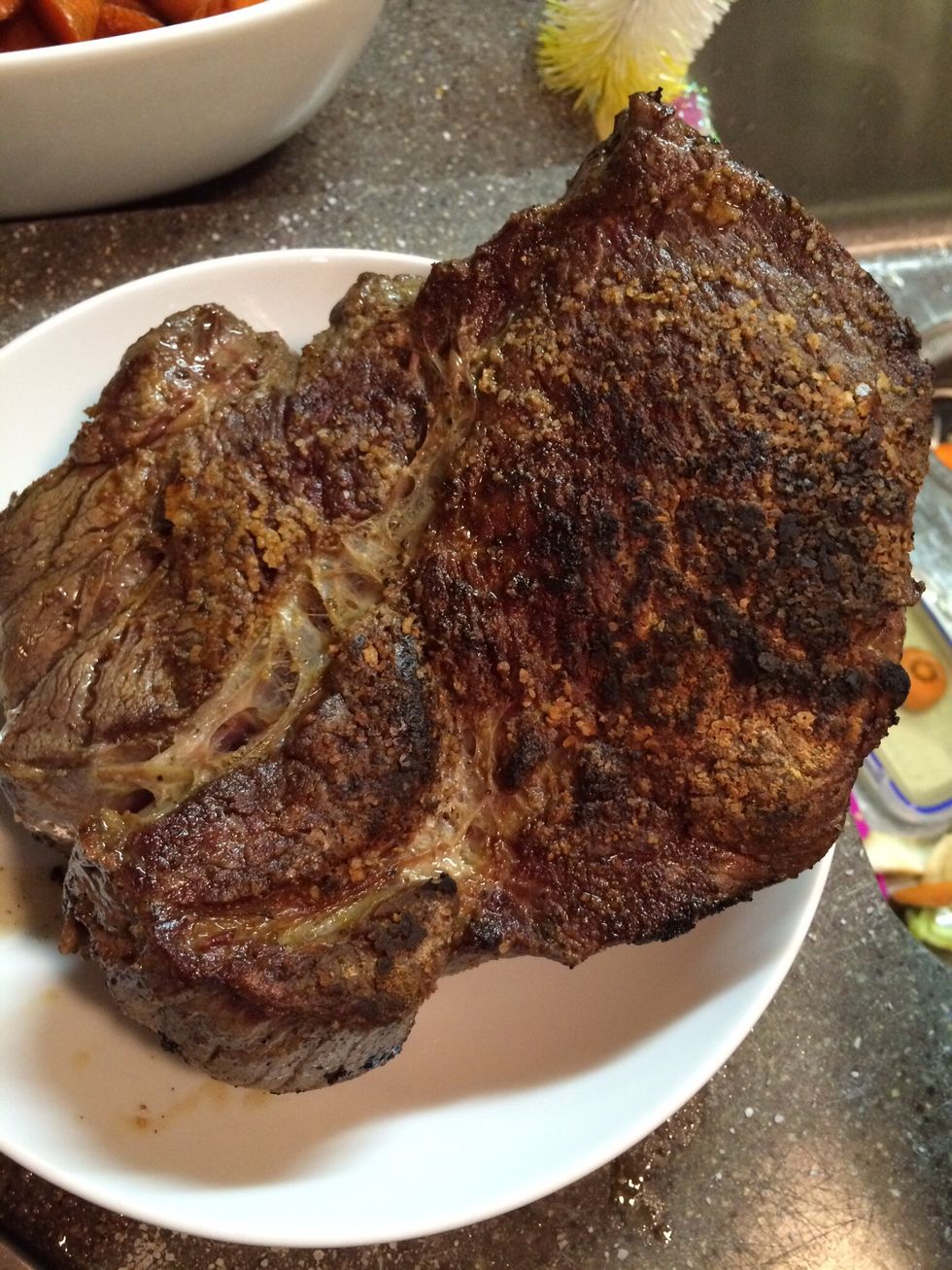 Remove it from the pan and let it rest on a plate till ready. Looks yummy already!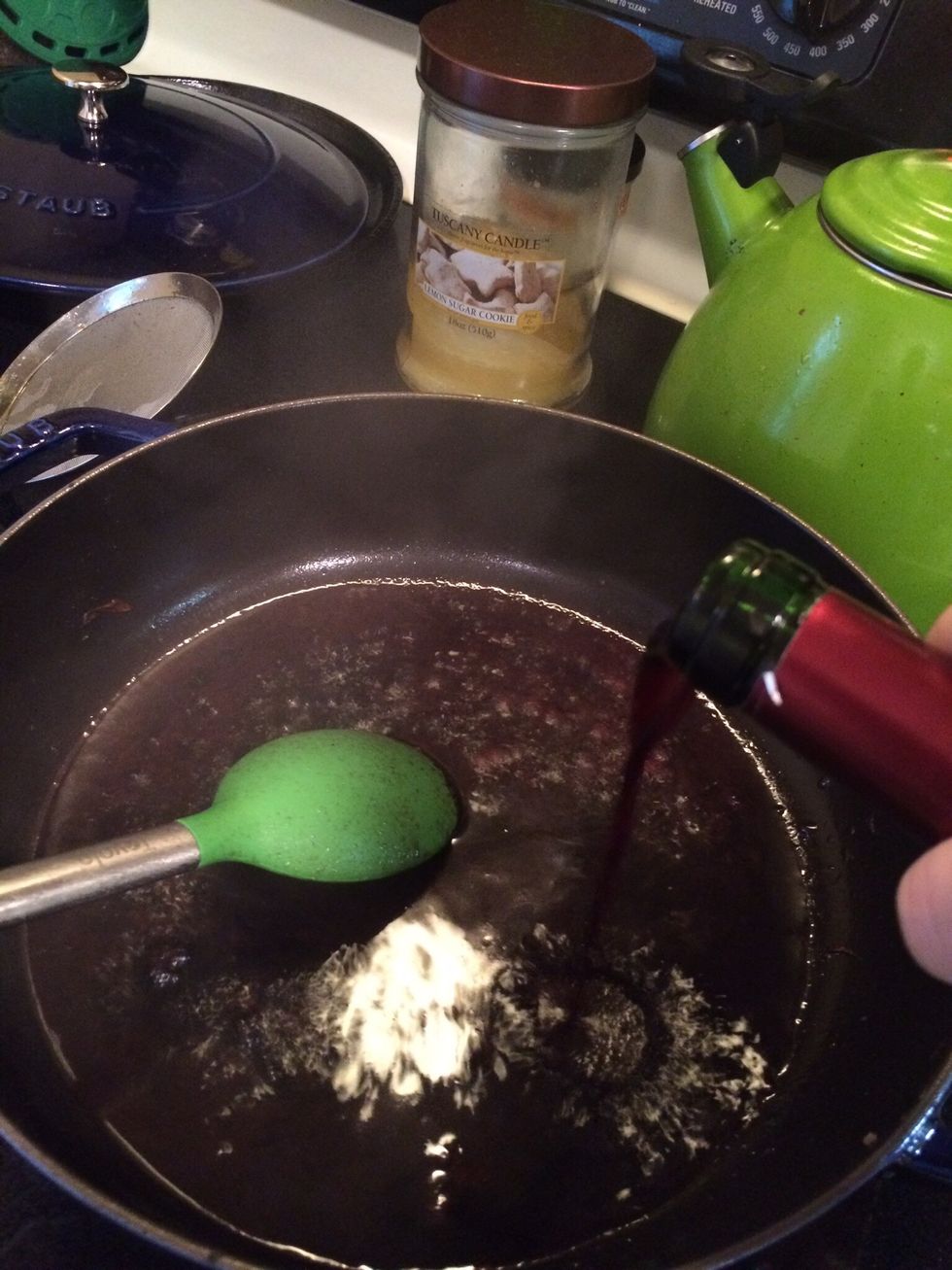 Now you need to deglaze the pan using 1 Cup of red wine or Beef Broth. Simply add your liquid to the pan and using your spoon, scrape up the browned bits that accumulated on the bottom of the pan.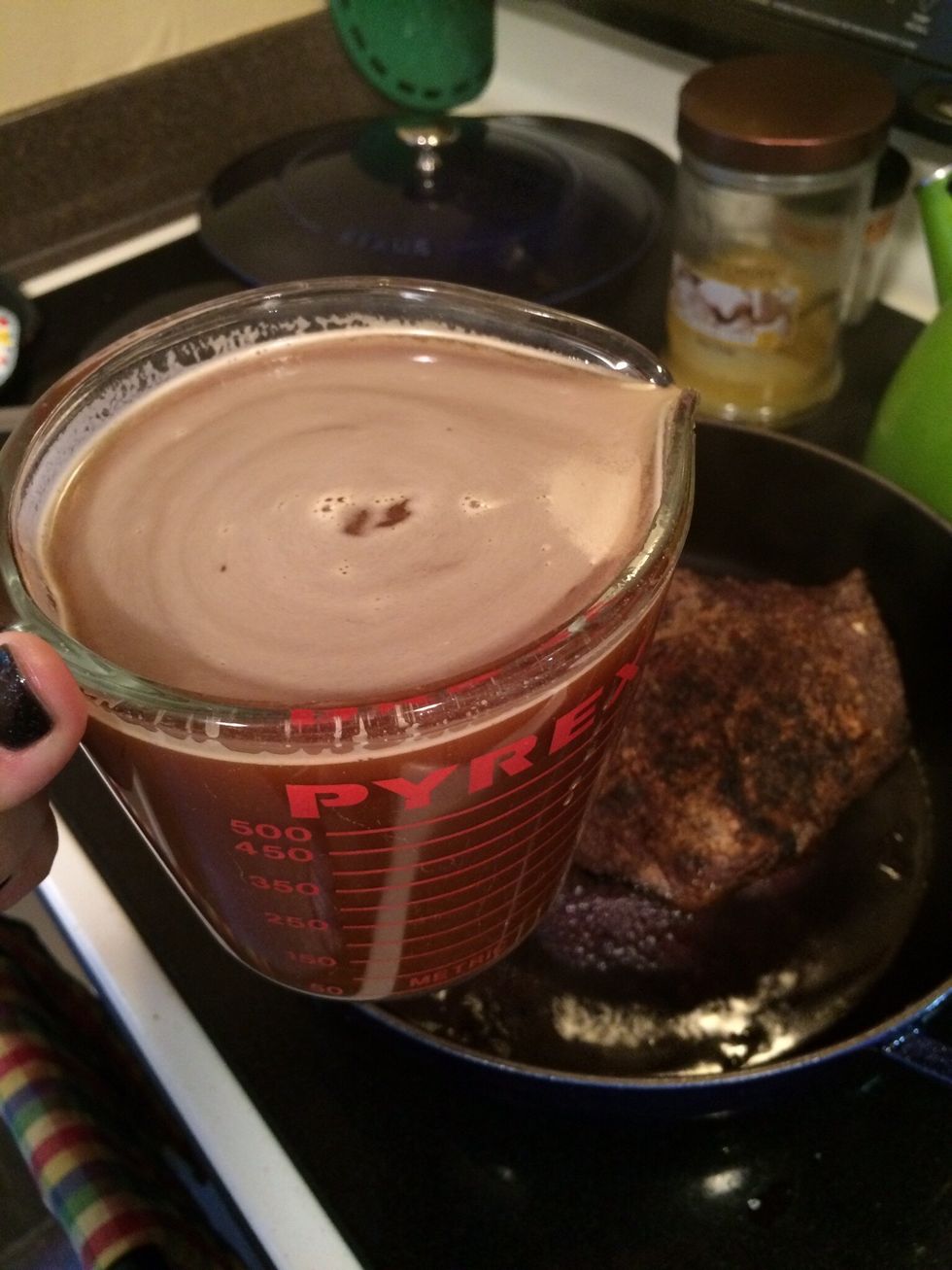 Next, add the meat back into the pan and add the Beef stock till it comes up the meat halfway. Should be about 2-3 cups.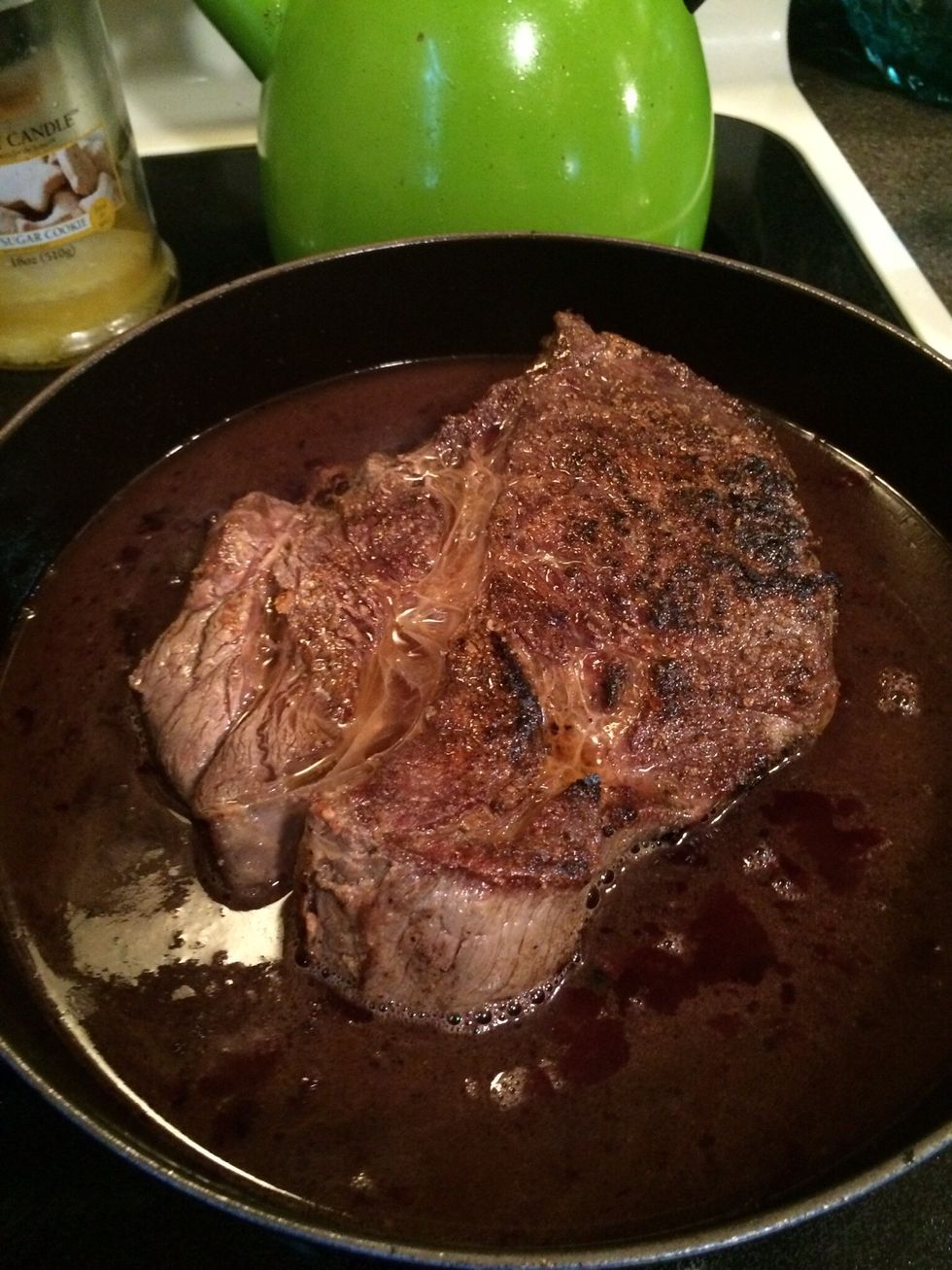 Beef and stock.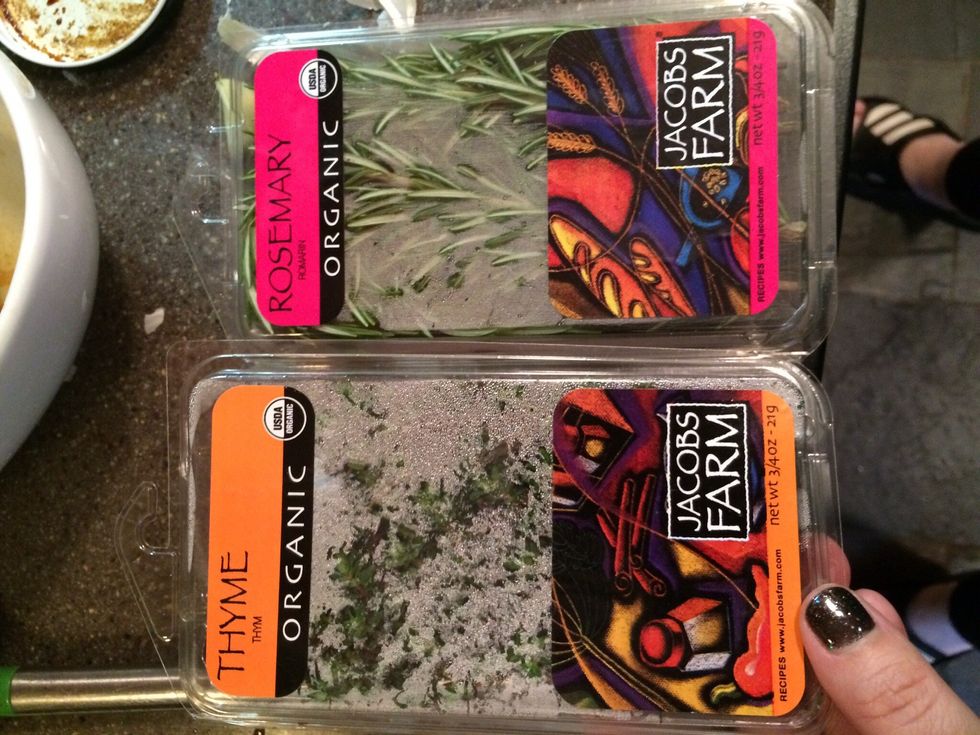 I used fresh herbs for this dish, but you can certainly use dried if that's all you have.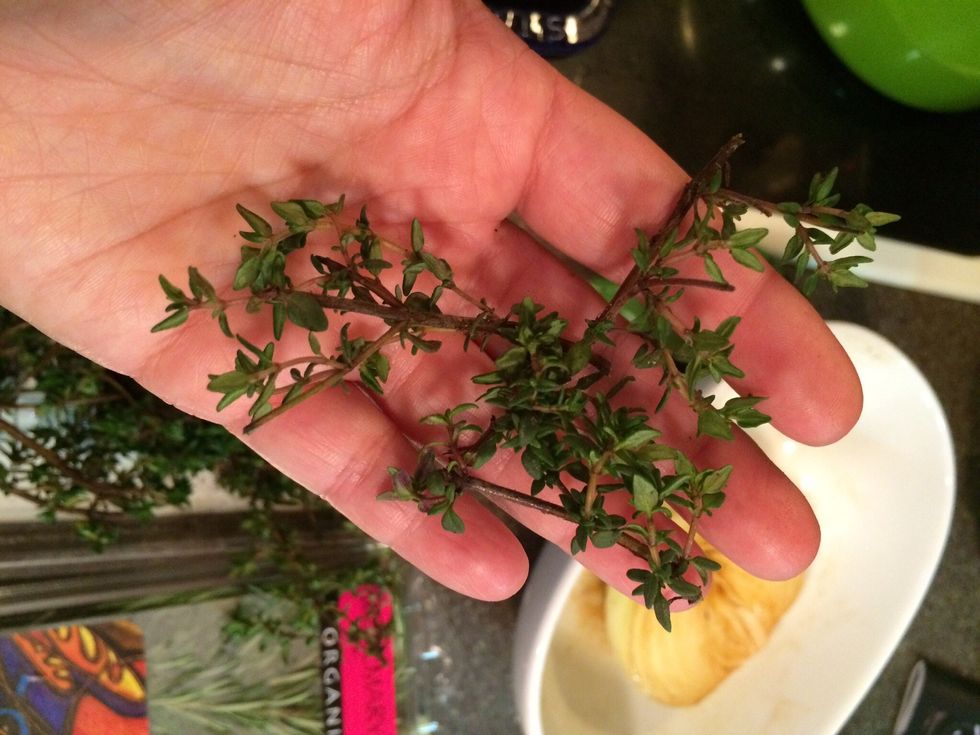 3 sprigs of thyme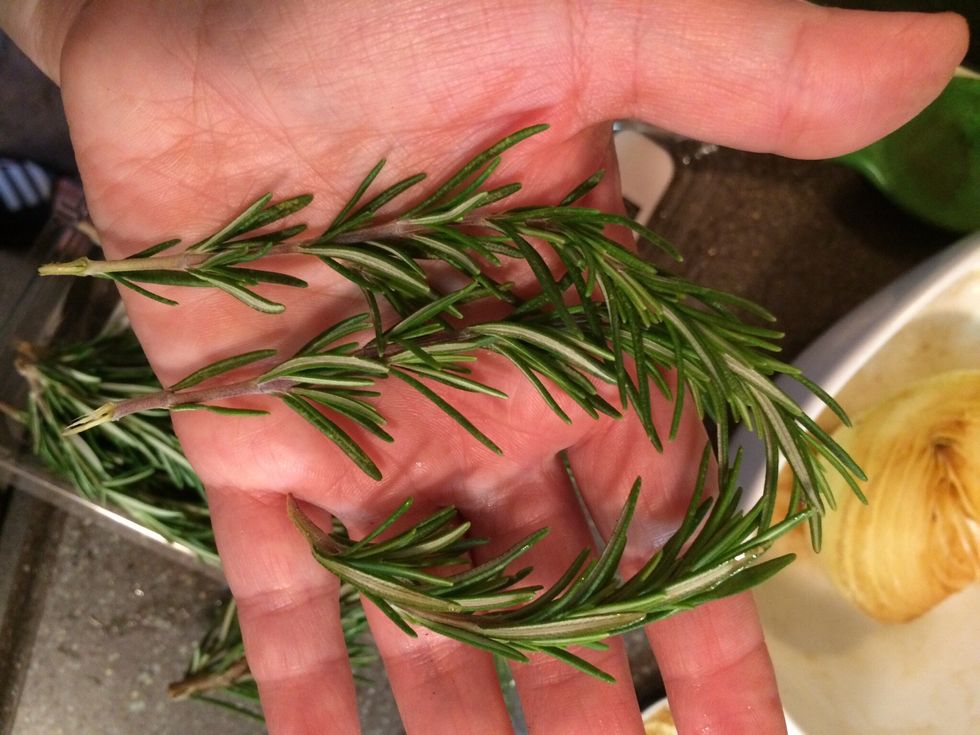 3 sprigs of rosemary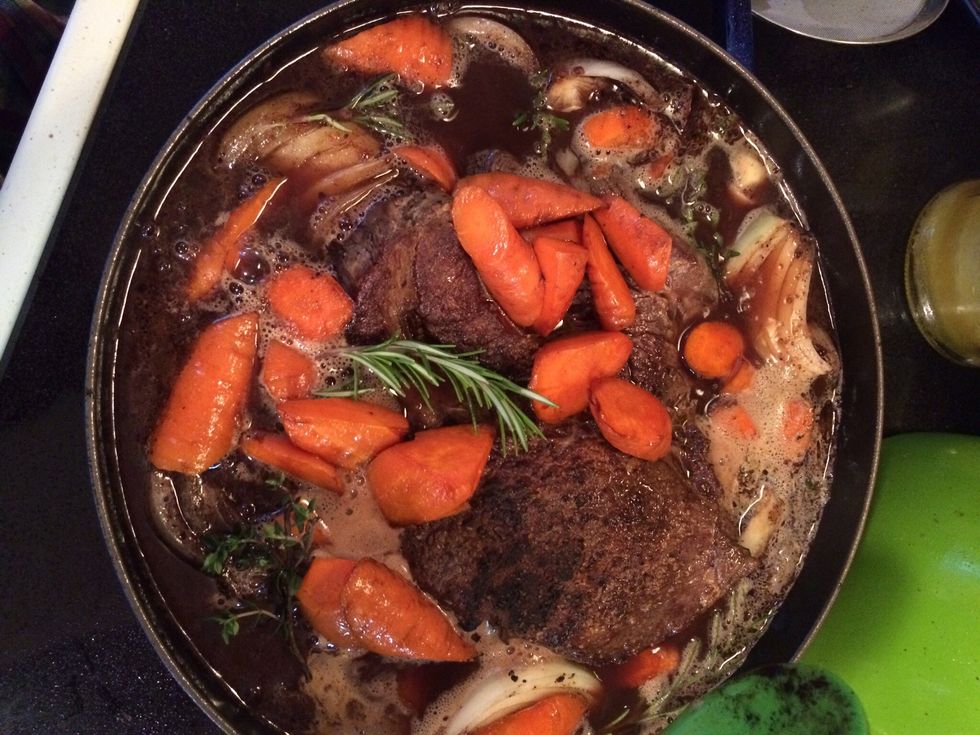 Add the onions, carrots, and herbs to the meat and stock. I also added 4 whole cloves of garlic even though the recipe didn't call for it. It just seemed so wrong not to have garlic along with it!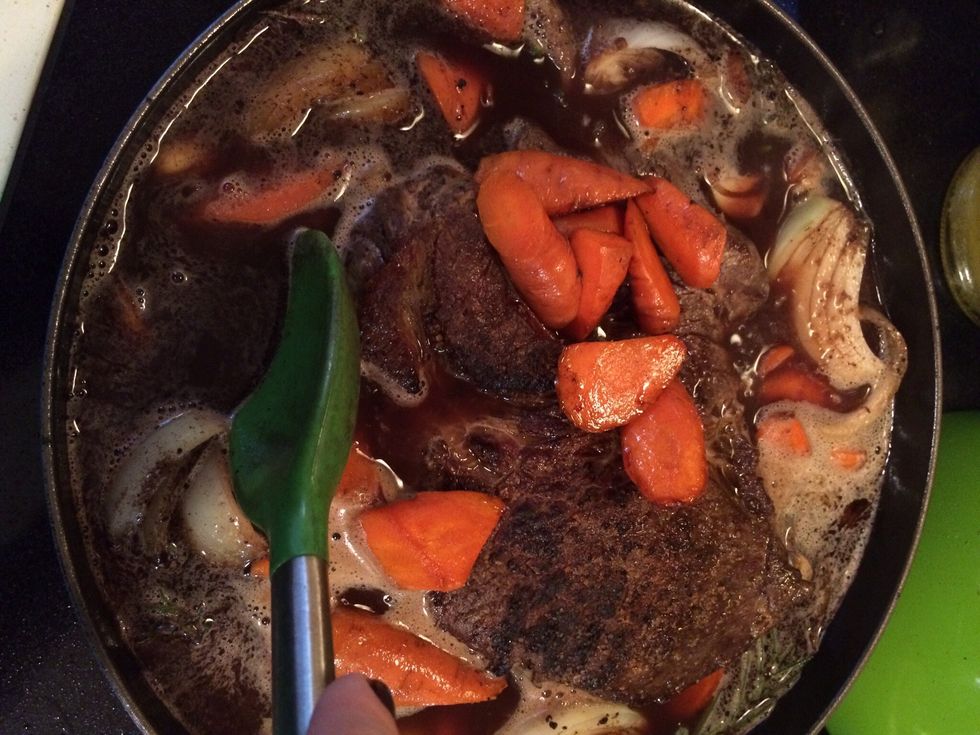 Make sure you push the herbs down into the stock!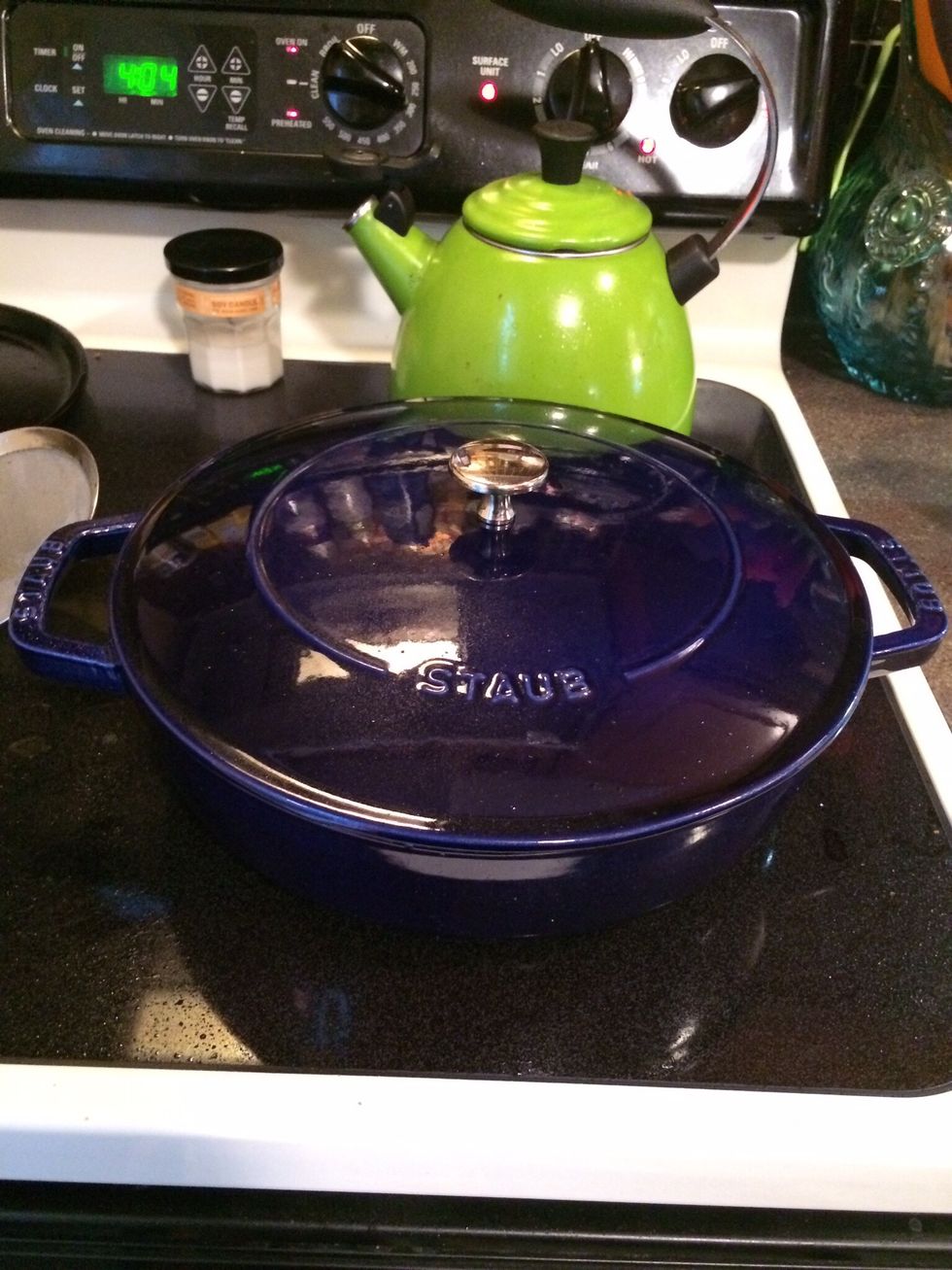 Put your cover on and place the pan carefully in the oven. For a 3lb roast, cook for 3hrs. For a 4-5lb roast, cook for 4-5 hrs.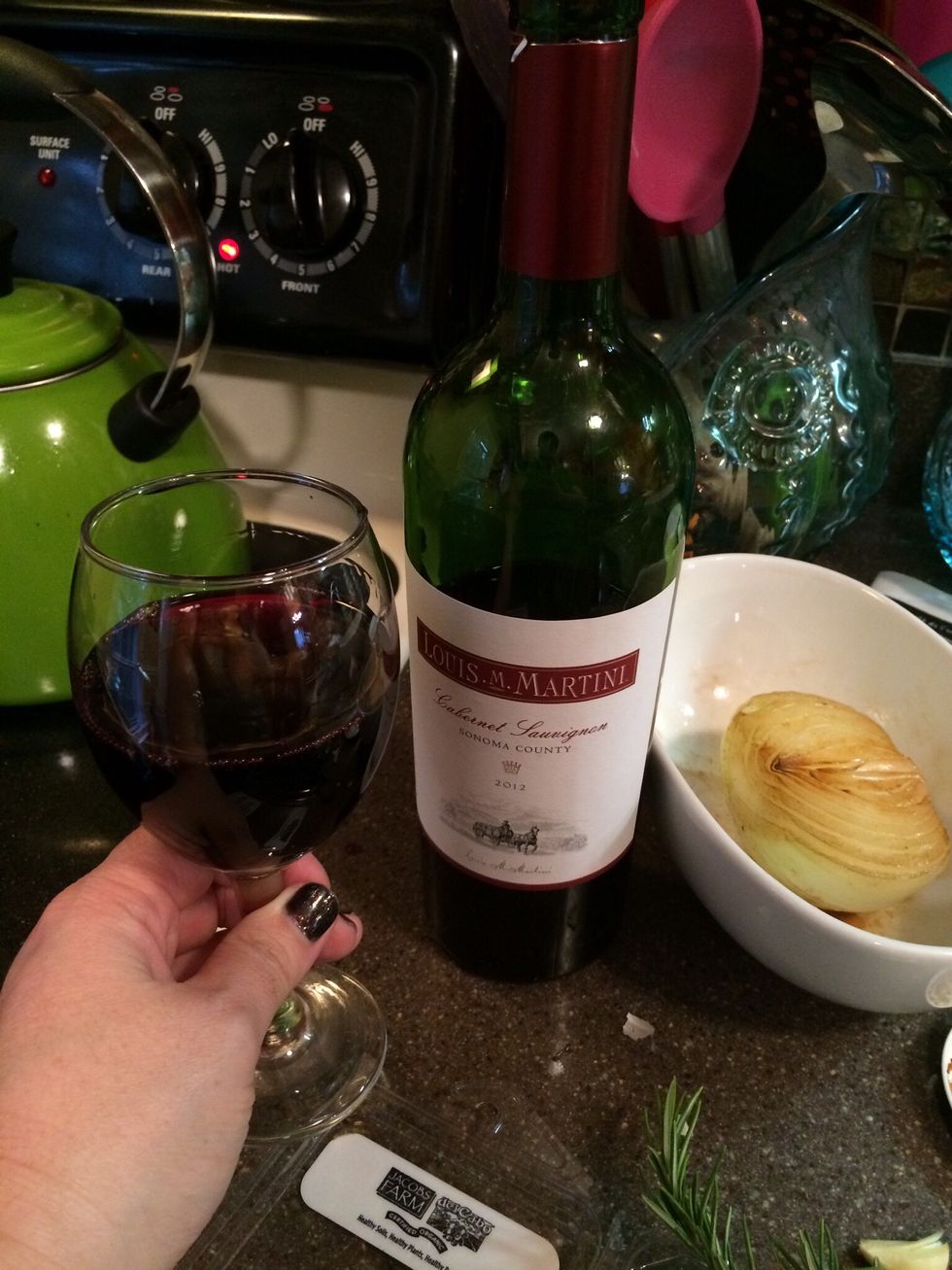 Now, while your pot roast is cooking, sit back and enjoy a glass of that opened bottle of wine! Someone's gotta drink it! Enjoy:-)
1 whole (4-5 lb) Chuck Roast
2 Tablespoons Olive oil
2 whole onions
6 whole carrots
Salt and pepper to taste
1 Cup of Red wine (or beef broth)
2 to 3 Cups of Beef Stock
3 sprigs of fresh Thyme (or dry)
3 sprigs of fresh Rosemary (or dry)