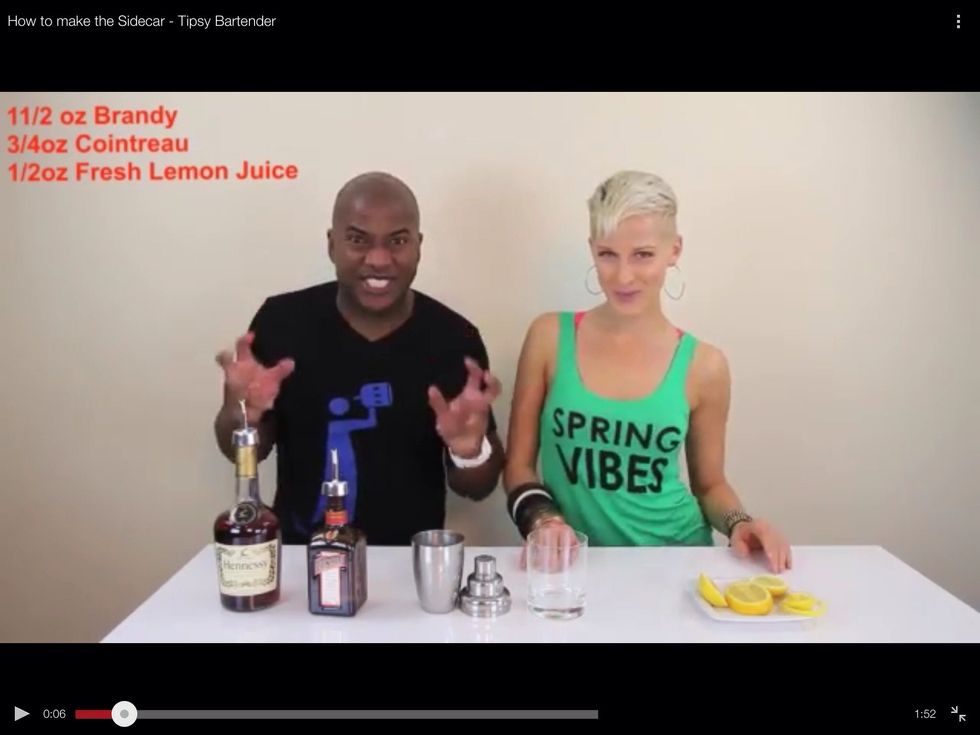 Start with a bit of ice in a martini shaker.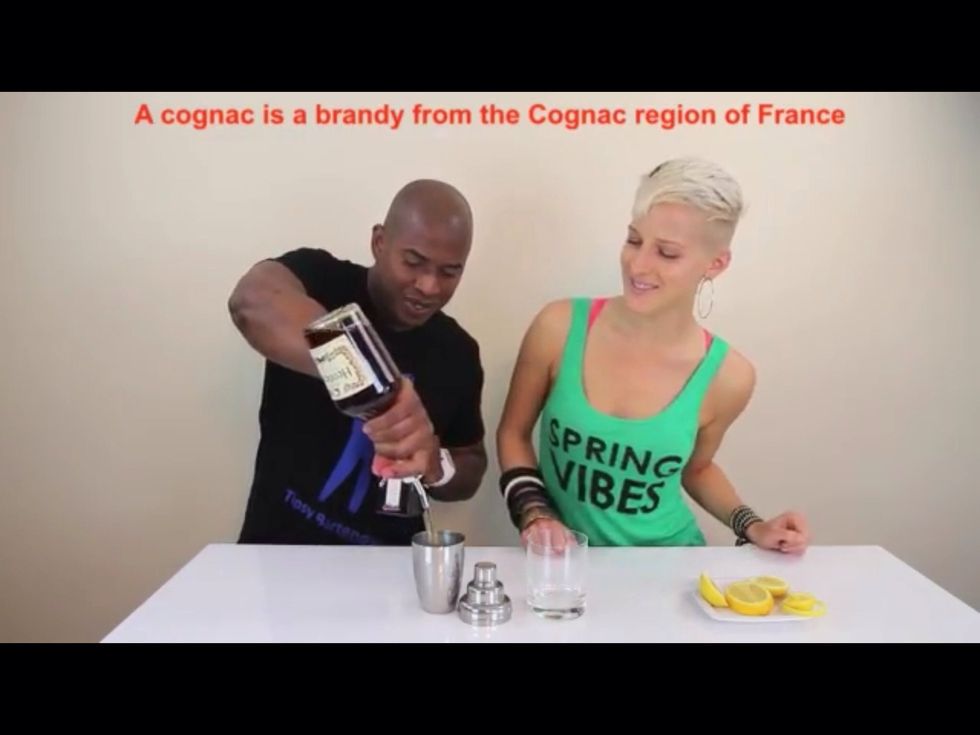 Add 1.5 oz brandy. Hennessy is a good brand, as well as Courvoisier, Old Admiral, and Remy Martin.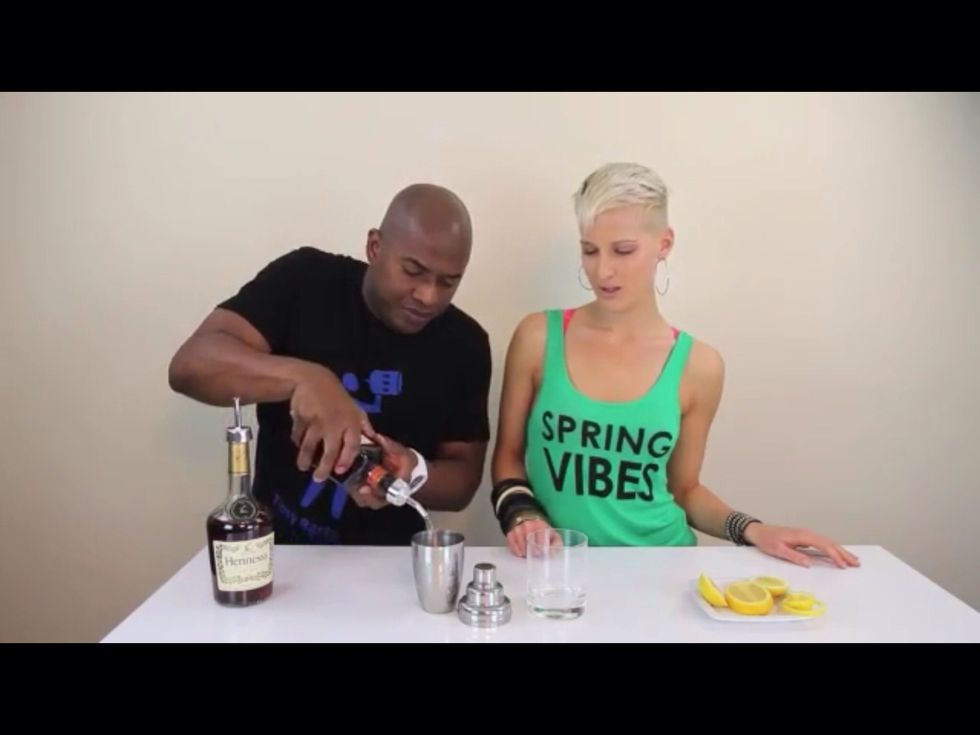 Add 3/4 oz Cointreau. Cointreau is an orange-flavored liqueur and other brands to try would be Triple Sec (which is the generic brand) as well as Grand Mariner.
1/2 oz fresh lemon juice. You can microwave it for about 10 seconds then press down while rolling it on the counter (don't bust). That will break up the inside and the juice will squeeze out easier.
Cap the martini shaker and shake!
Pour into a low ball glass through the filter to avoid any lemon pulp.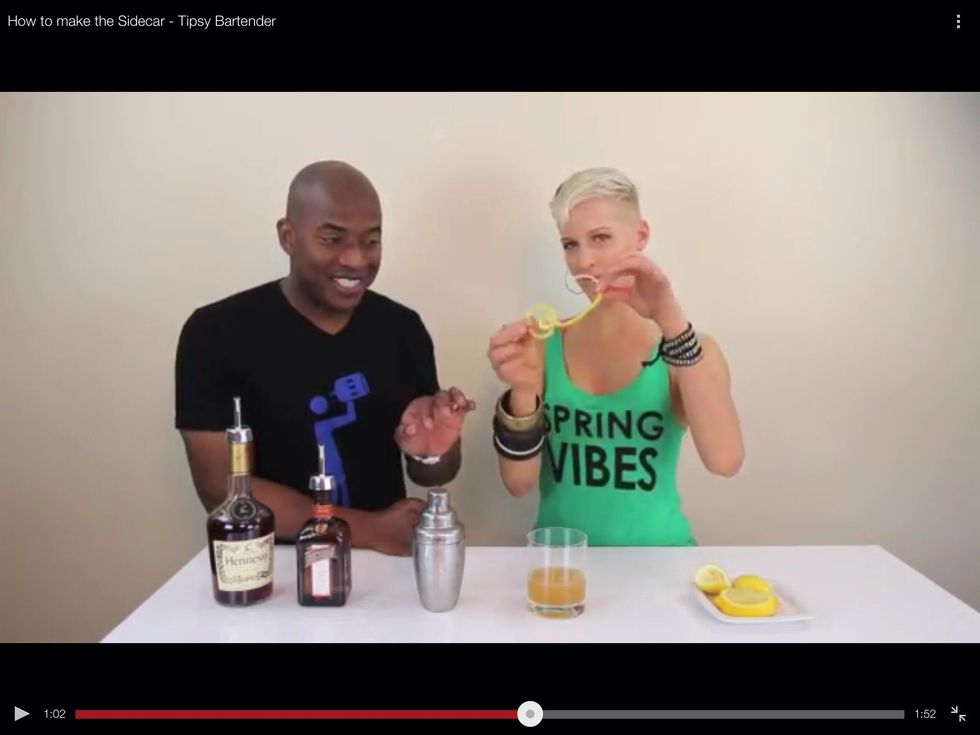 Garnish with a lemon peel- totally optional.
Enjoy!
1/2oz Lemon juice
1/2oz Brandy
3/4oz Triple Sec
Low ball glass
Martini Shaker