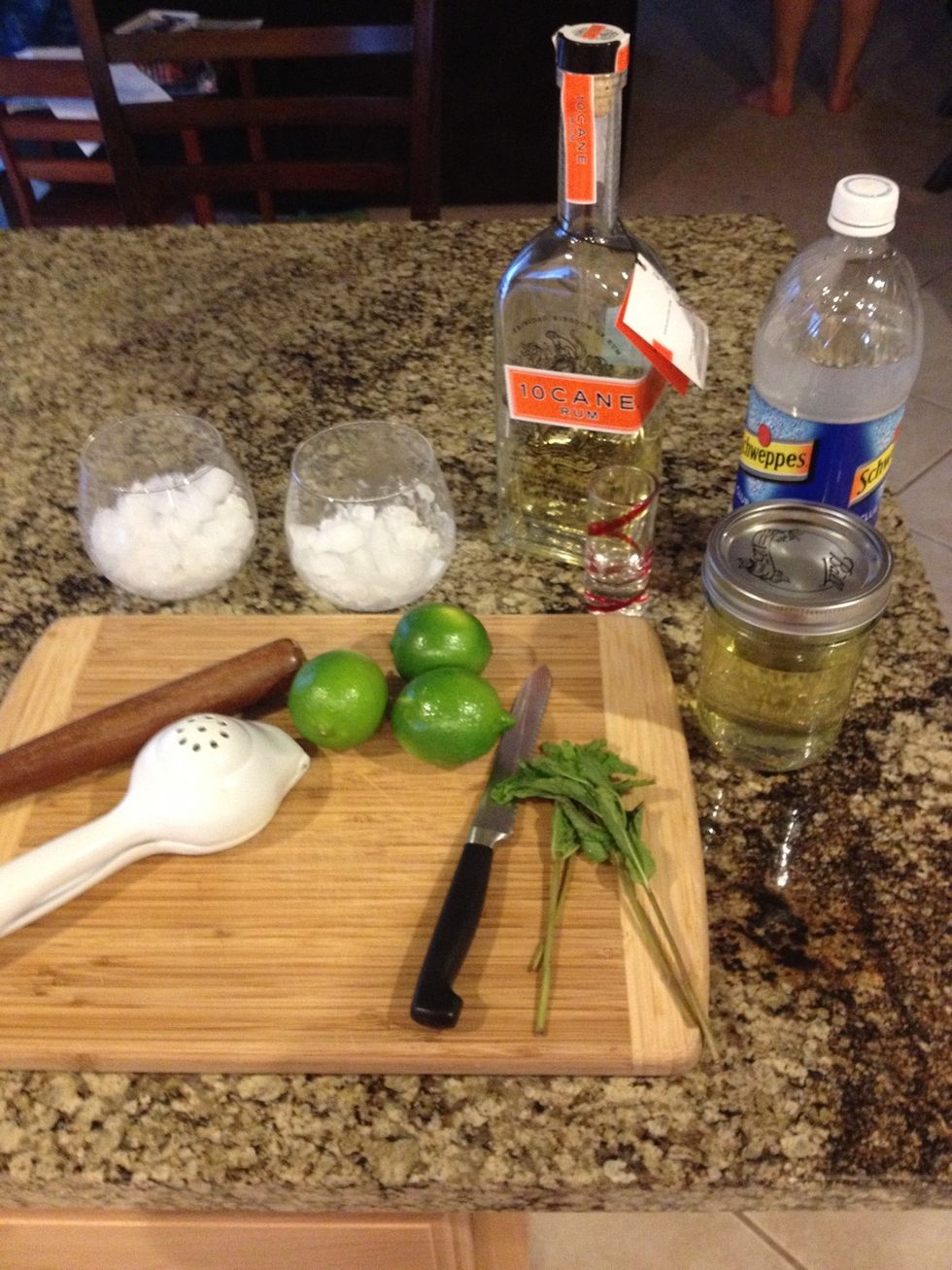 The supplies Rum, simple syrup, mint leaves, limes, club soda, glasses with ice, muddler, citrus juicer and knife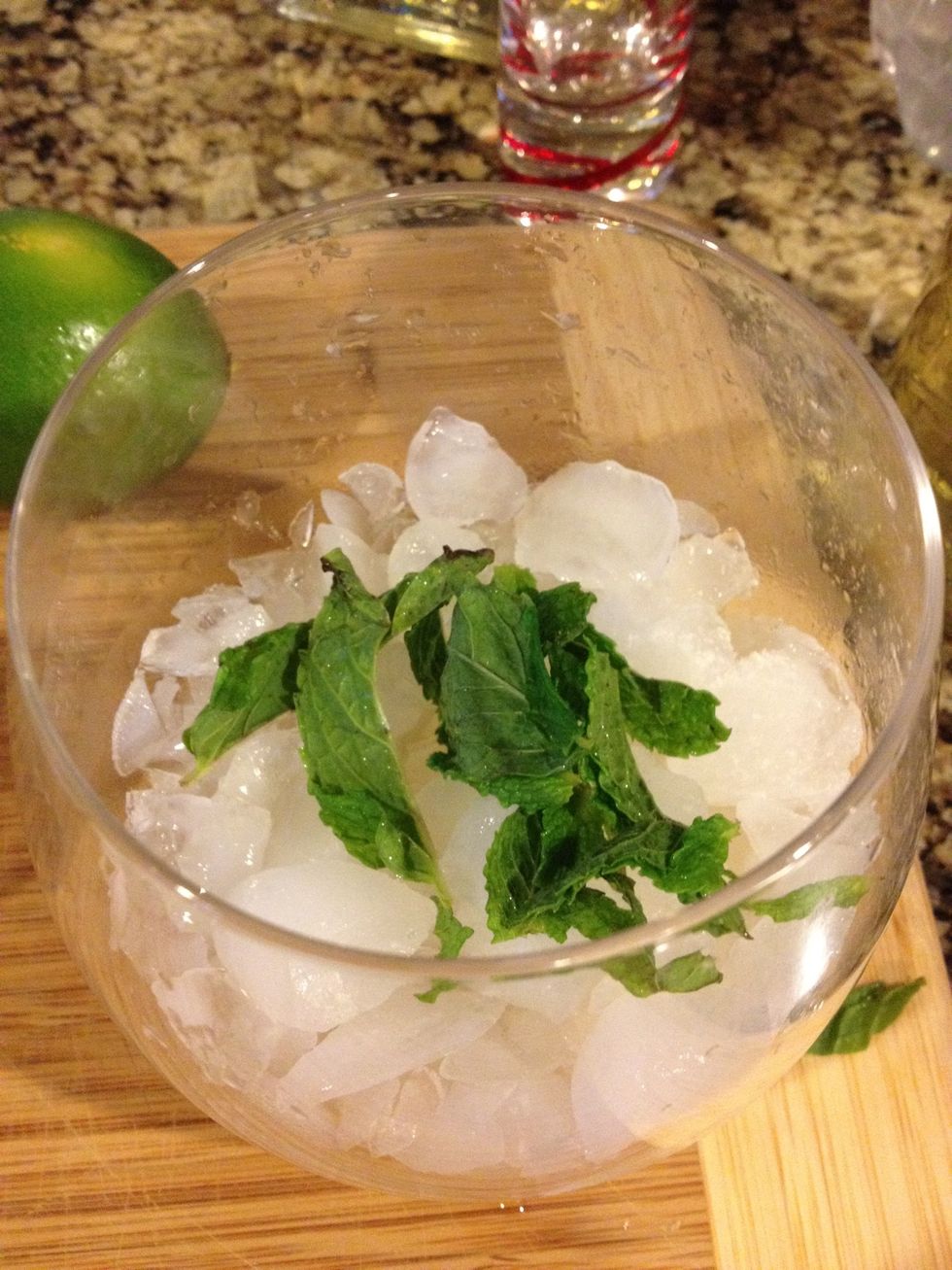 Add mint leaves to glass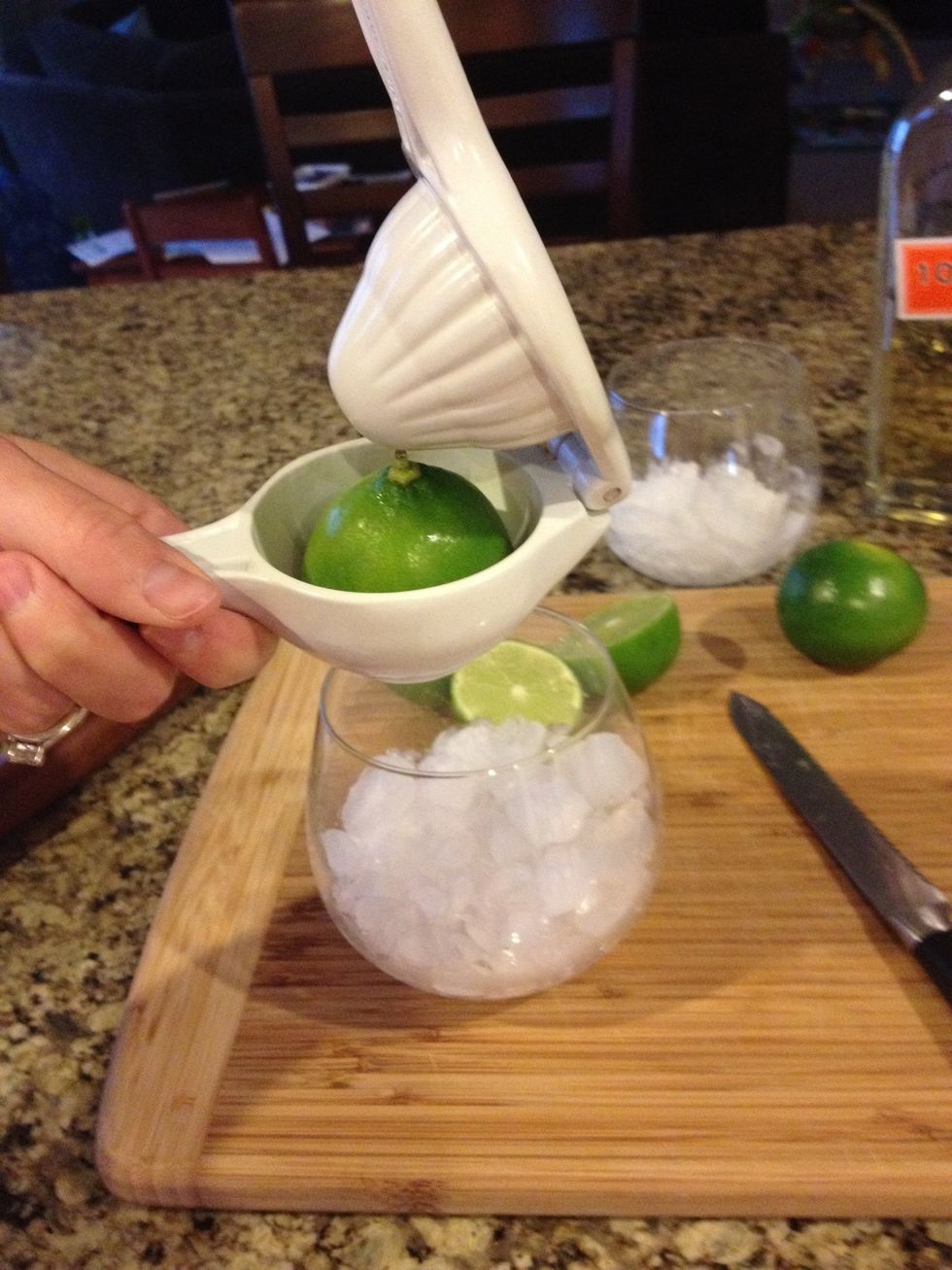 Juice one lime Tip: before cutting limes, roll them on your cutting board. This allows you to get more juice out of your lime.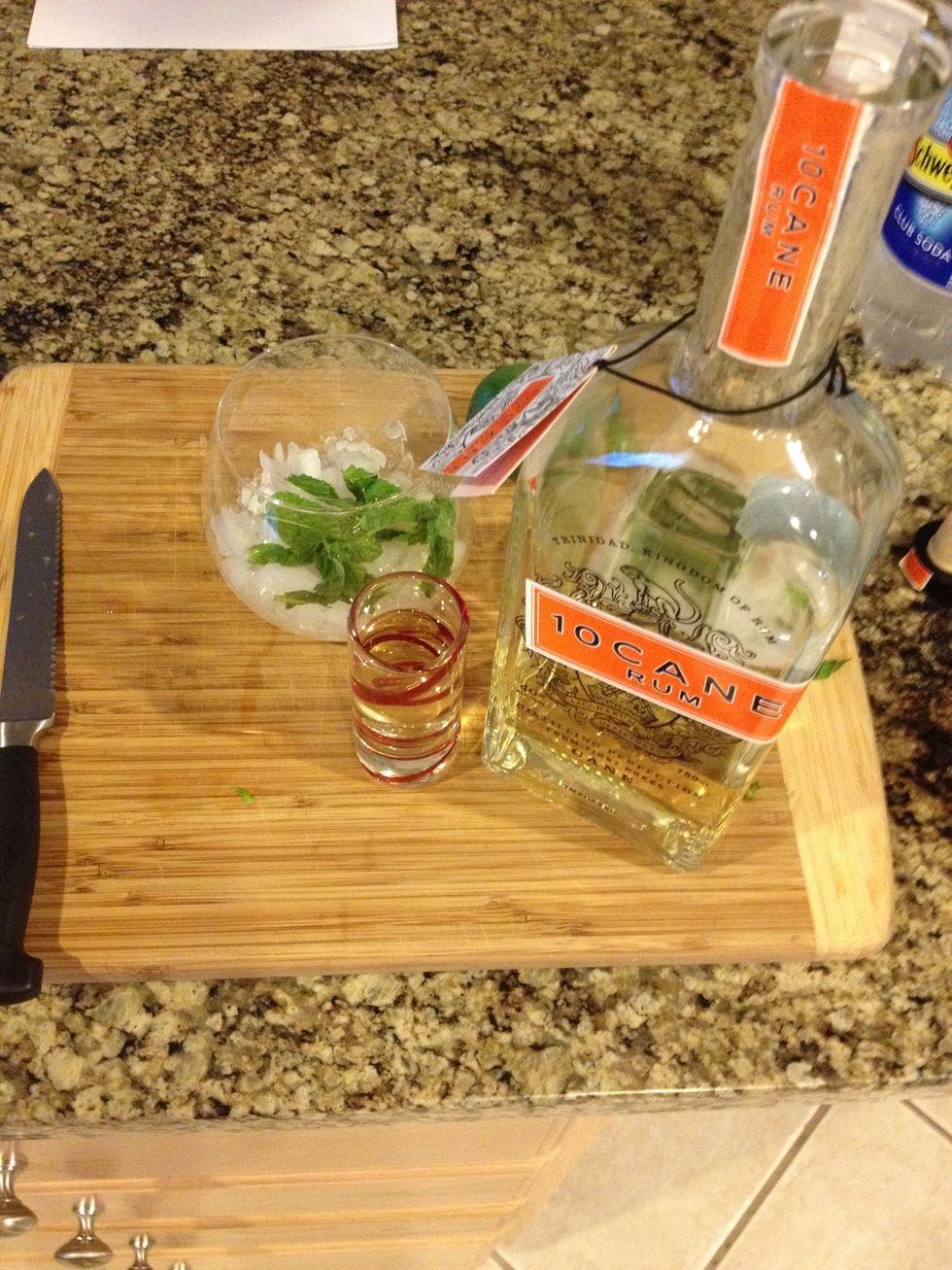 Add 1 oz or more light colored rum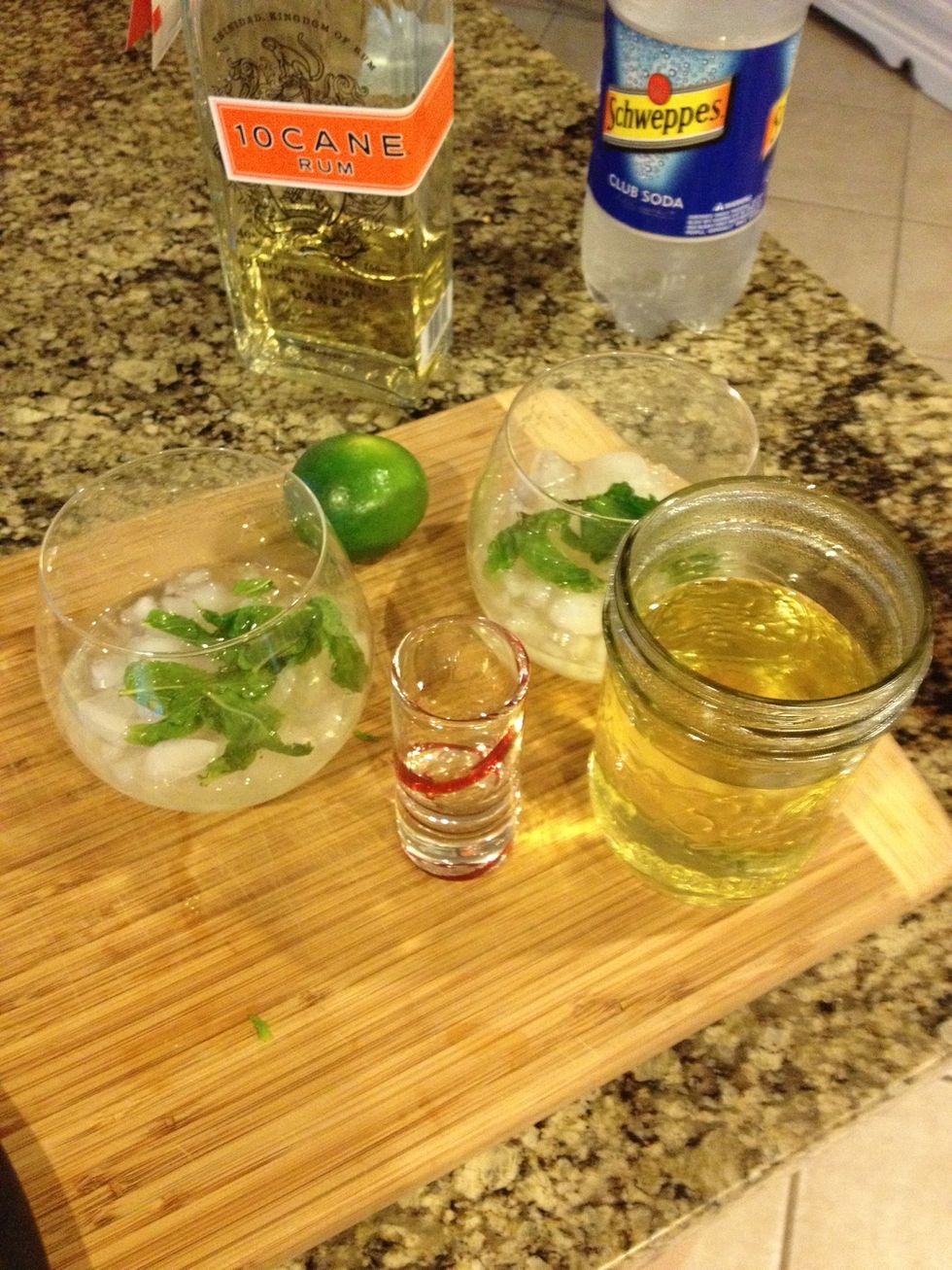 Add 1 oz simple syrup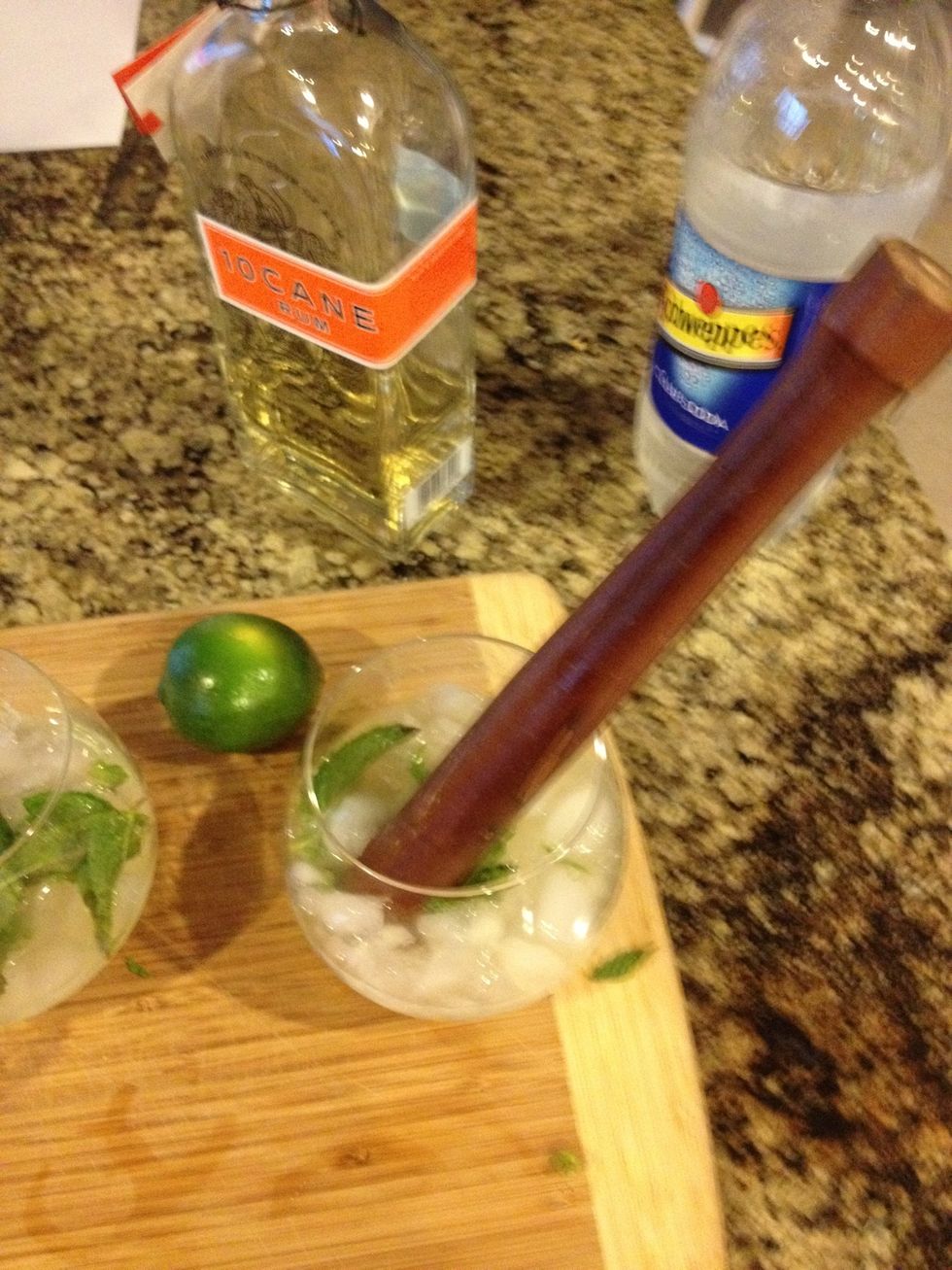 Muddle ingredients together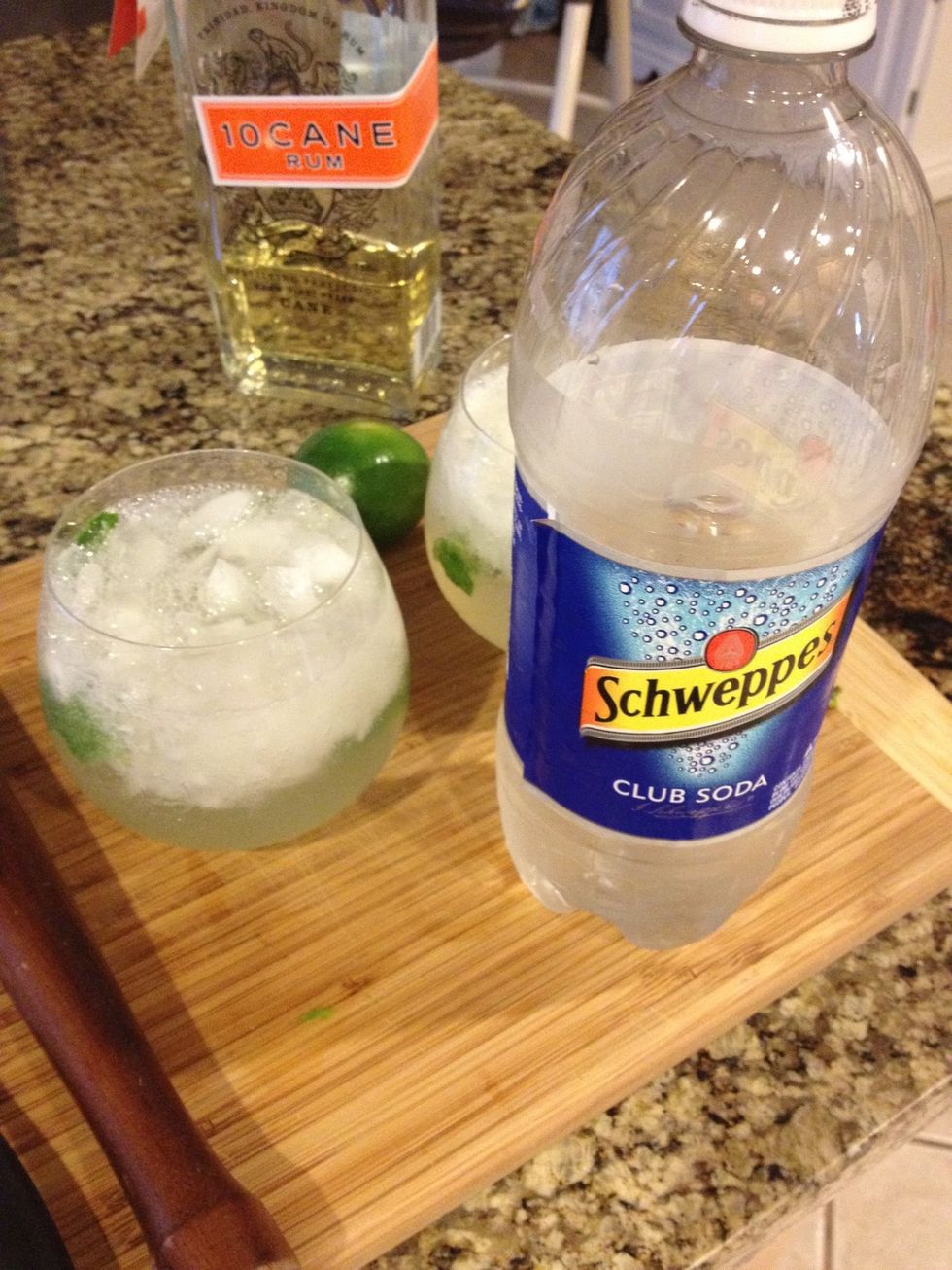 Add a little more ice and fill the rest of glass with club soda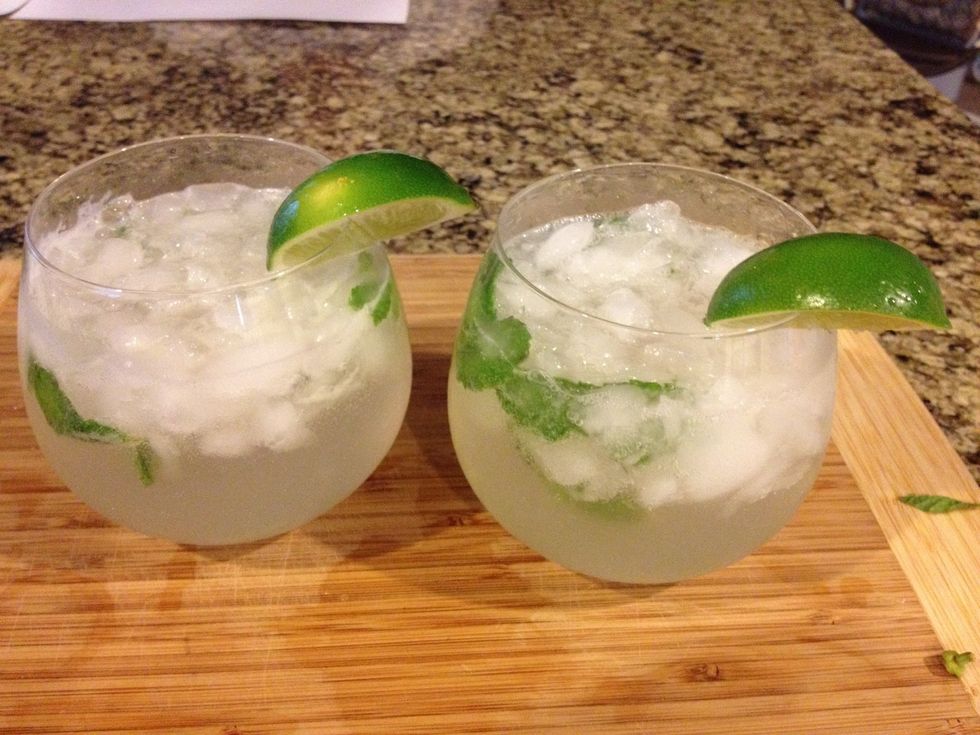 Garnish with a lime. Take a sip and enjoy!
1.0oz Rum
1.0oz Lime
10.0 Mint leaves
1.0oz Simple syrup
Club soda