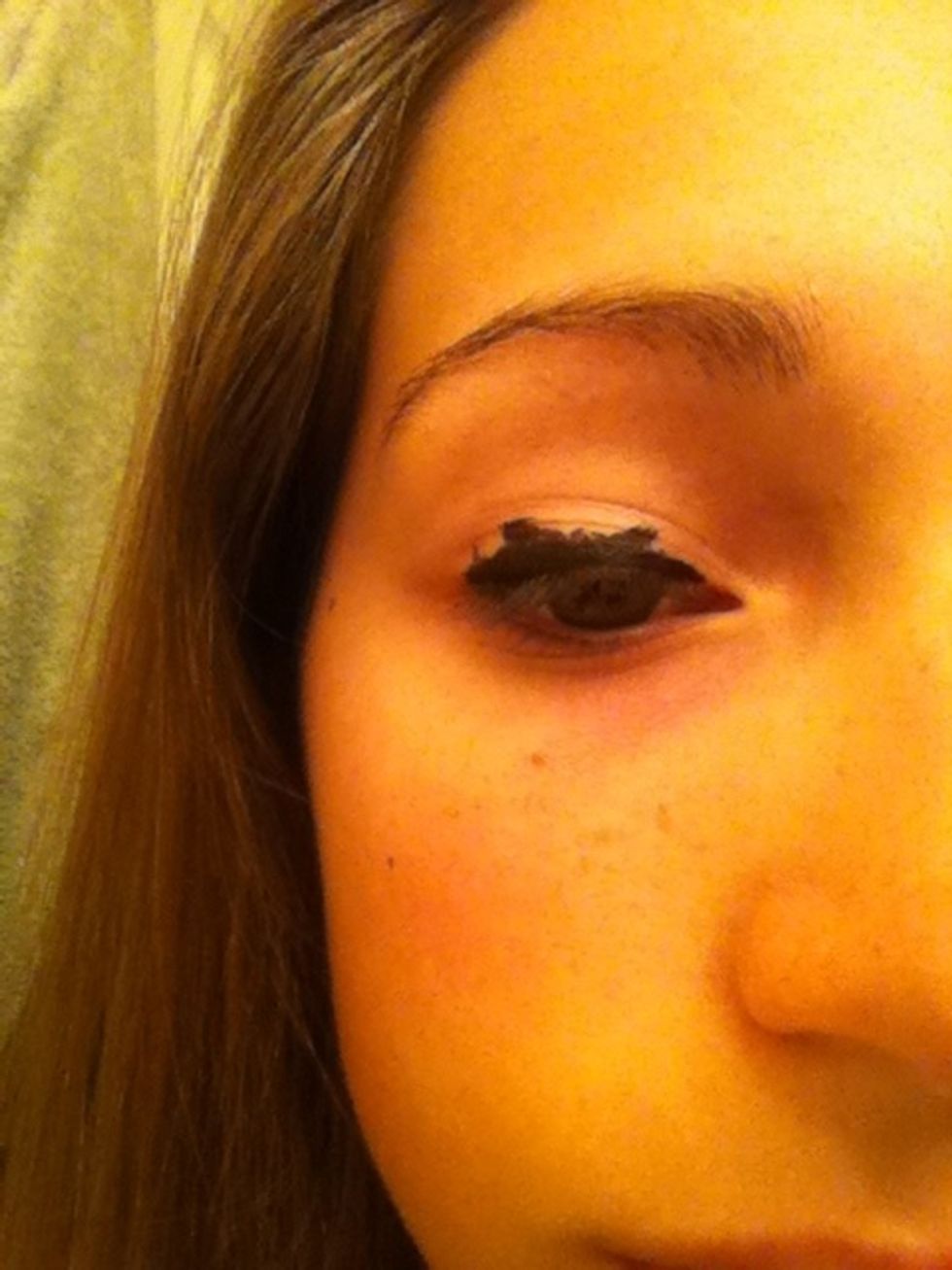 Draw a thick line with your liner on your upper eyelid. Doesn't matter how messy it is, so it's okay to be sloppy!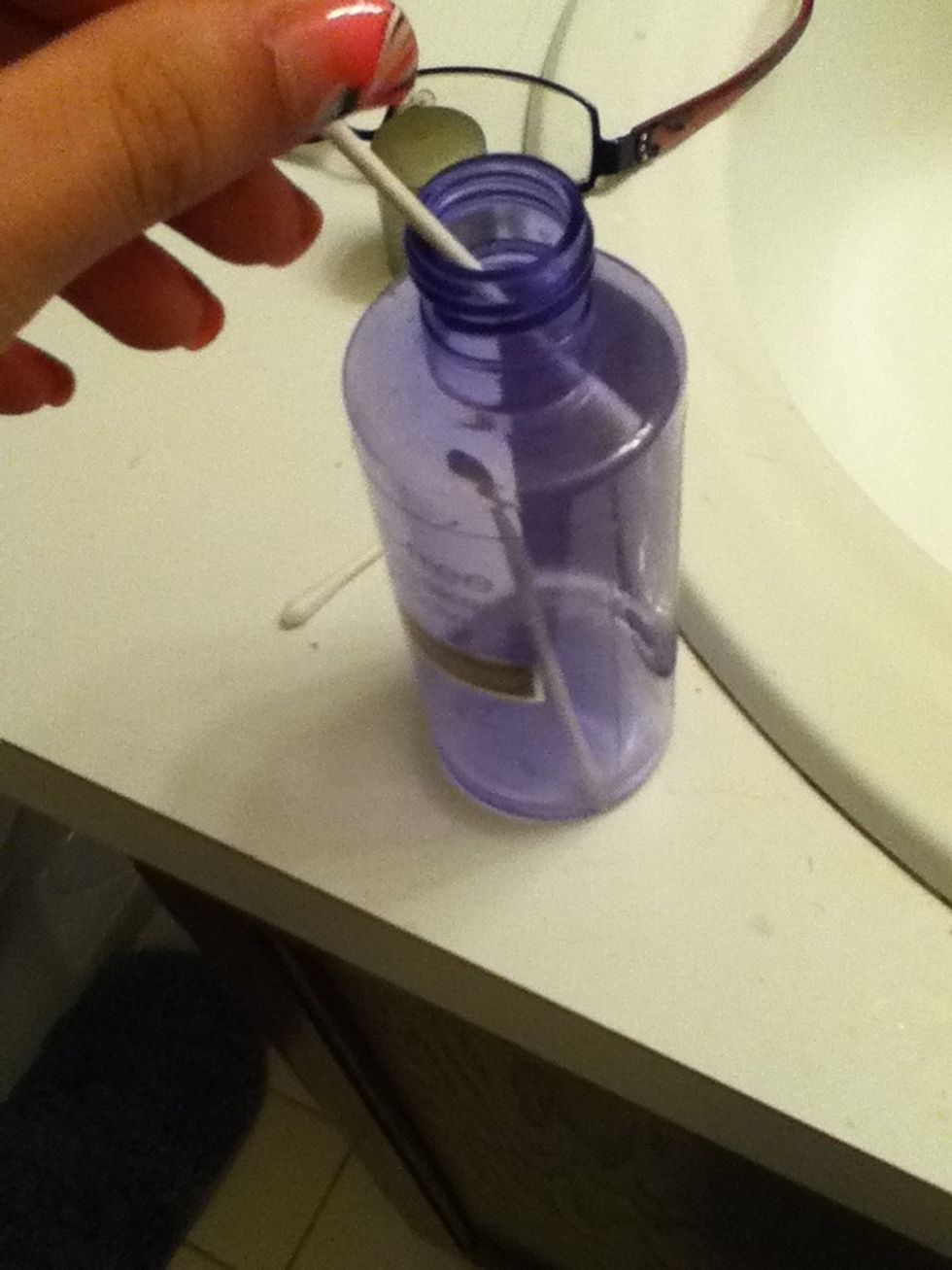 Dip your q-tip in your eye makeup remover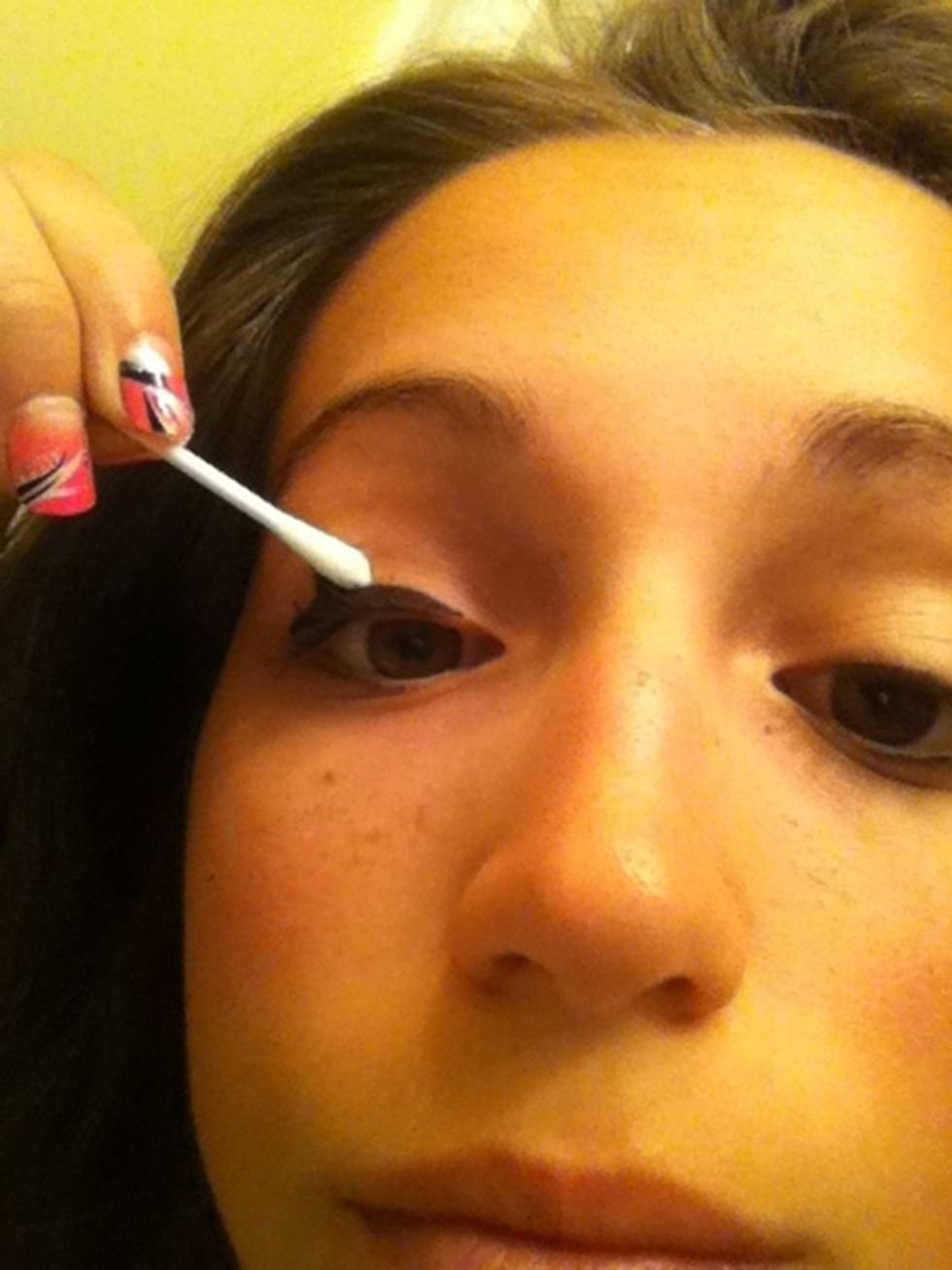 Remove excess eyeliner. Make sure you move your q-tip in a straight line, or however you prefer your eyeliner to be. It works as an eraser!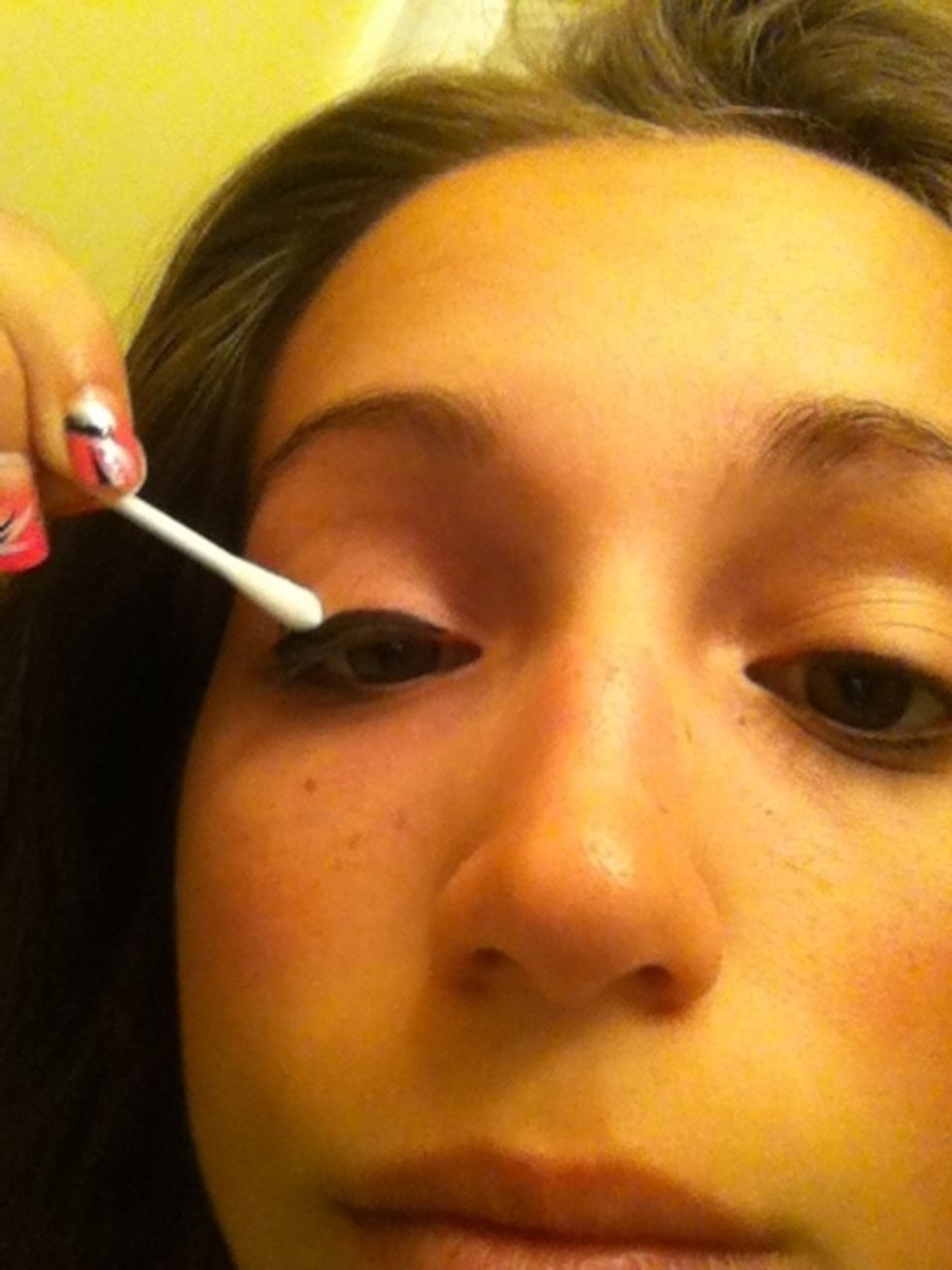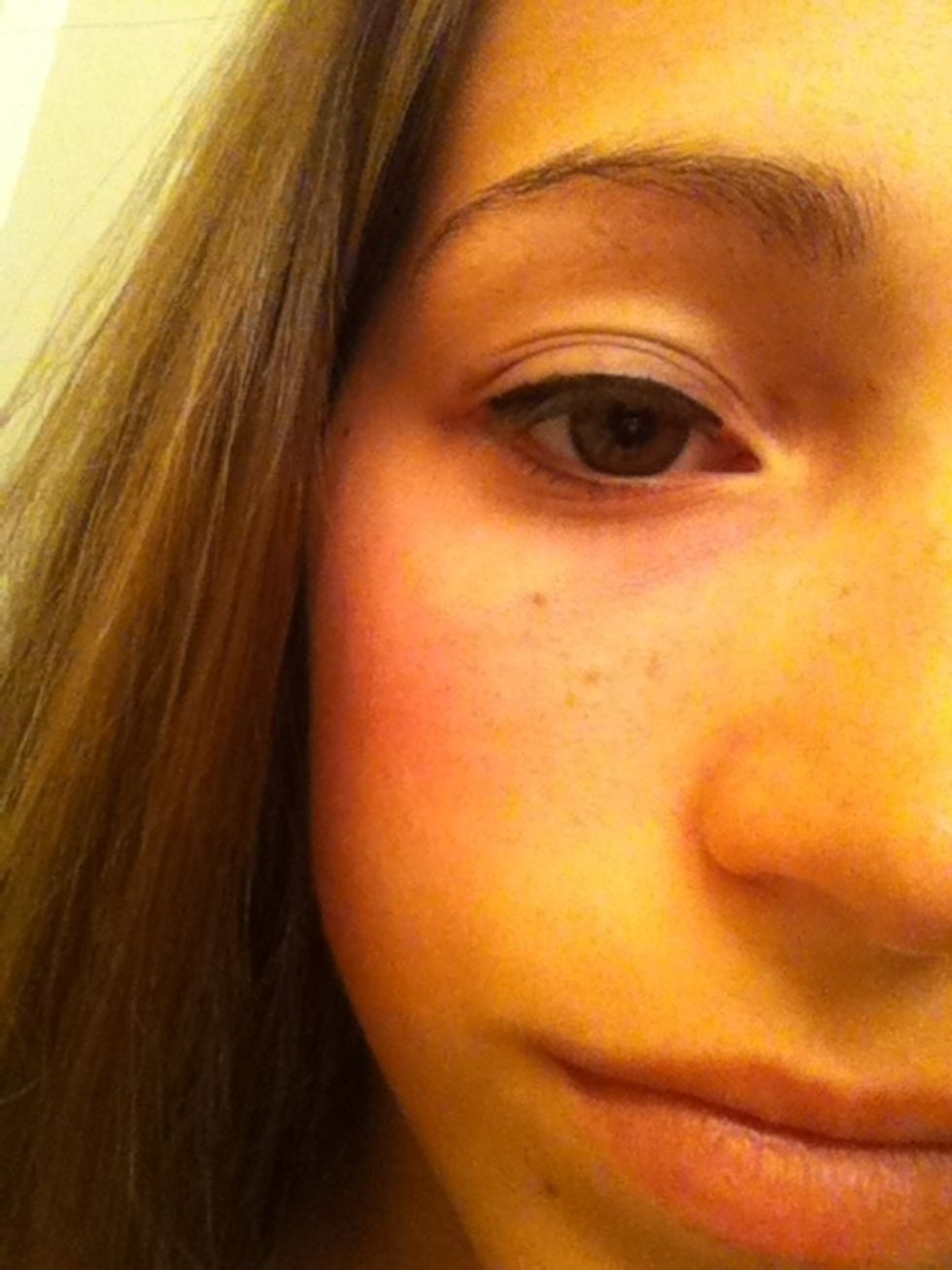 And there you have it! Your perfectly straight line!
Liquid Eye Liner
Q-Tip
Eye Makeup Remover (liquid)