I am back from a massive break. I only realised yesterday how long it had been since I had made a guide on SnapGuide. So, hello, I'm back and today I am showing you how to build the perfect kitchen.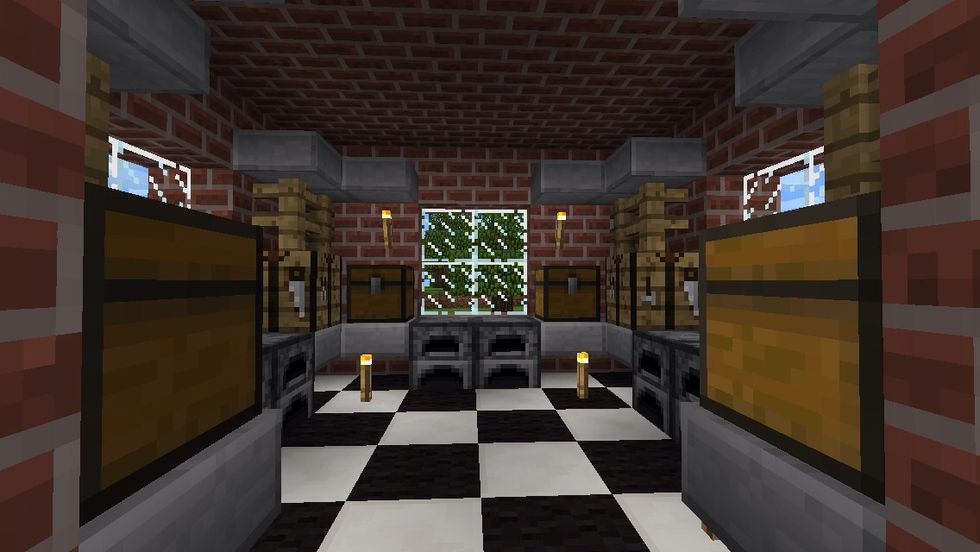 This is what you will be building for your cosy home or your spacious mansion.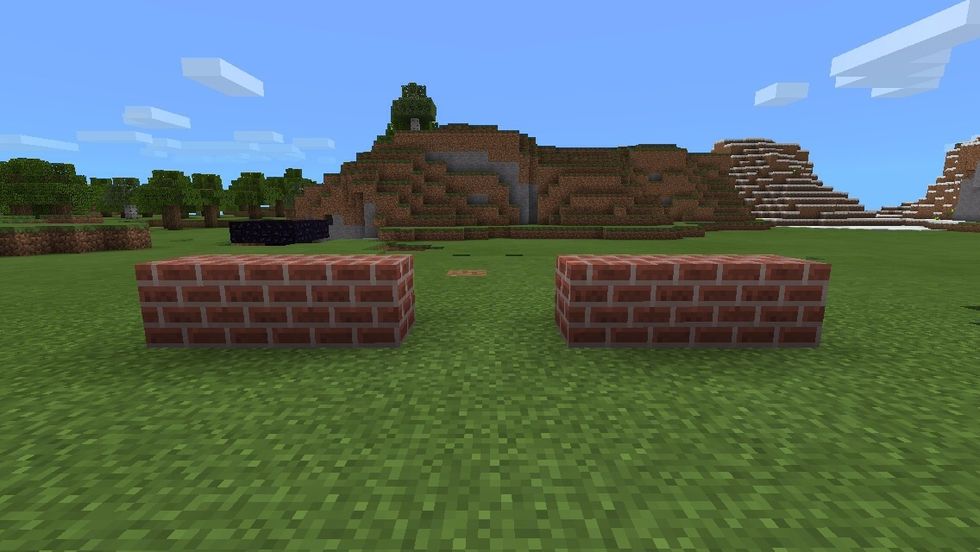 To start with, make 2 lines of 3 with a 2 block gap in the middle, out of brick
Now continue making an 8x8 square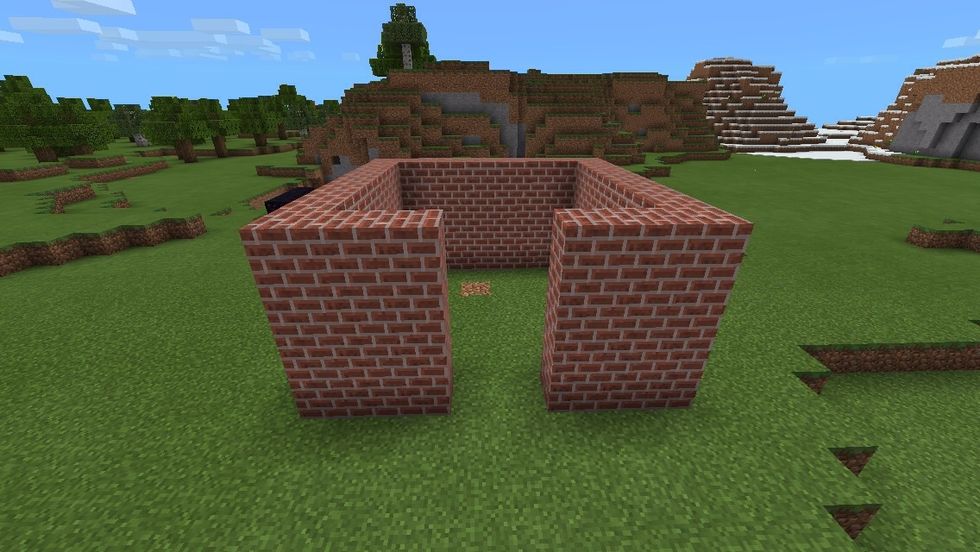 Keep building on top of it to make the square 4 blocks high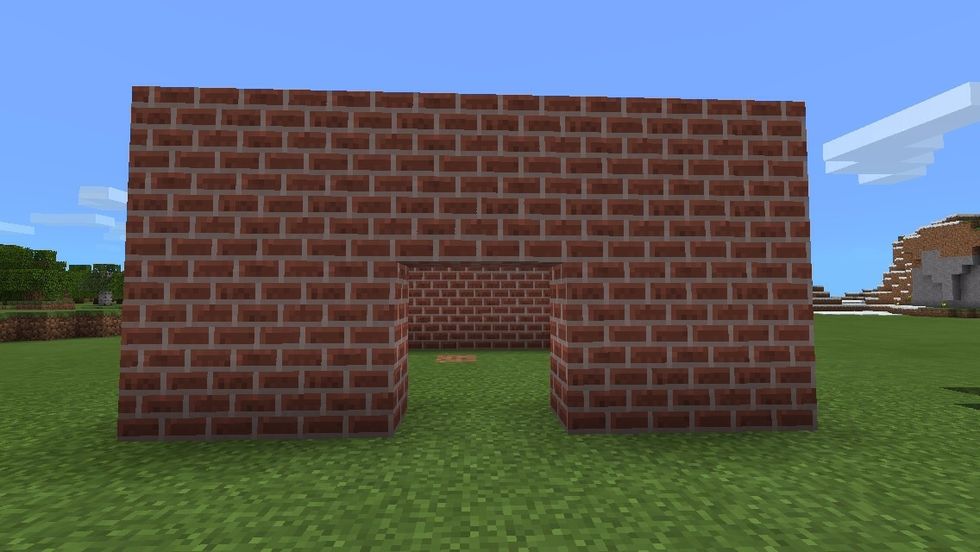 Place blocks above the gap to make a doorway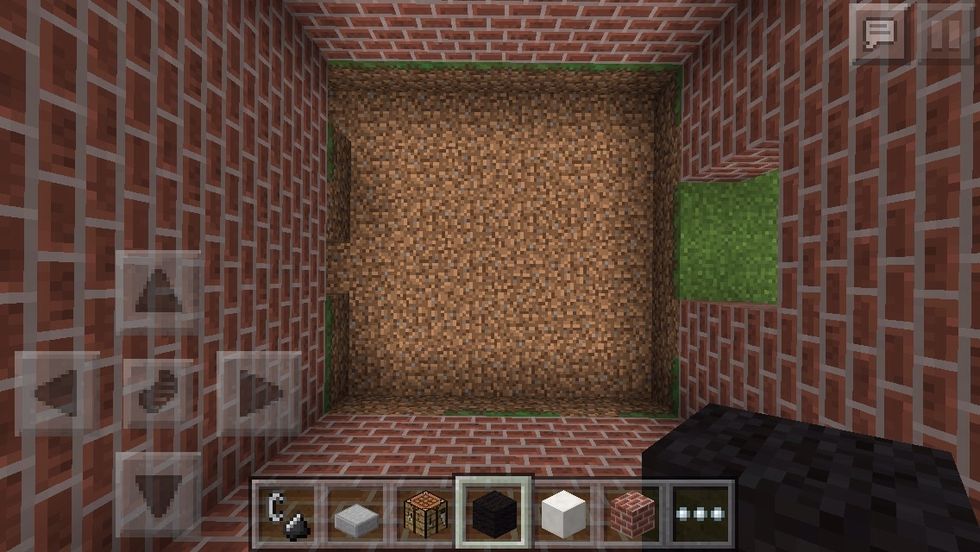 Next, mine the floor...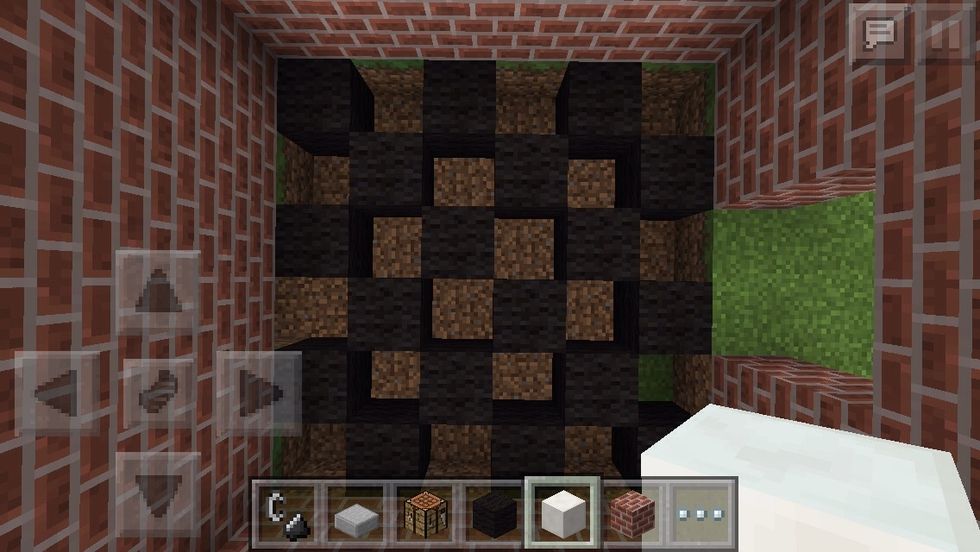 Place black wool like so...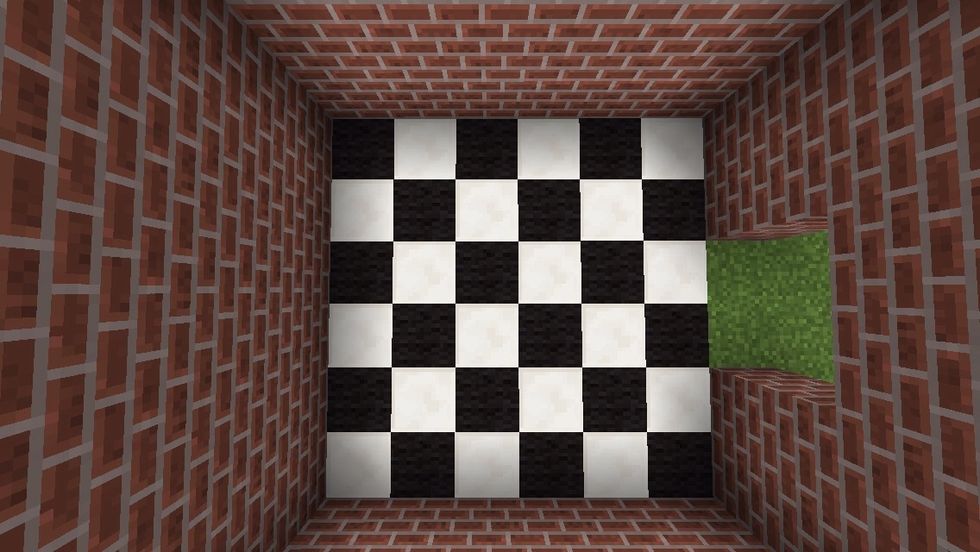 And add quart blocks in the gaps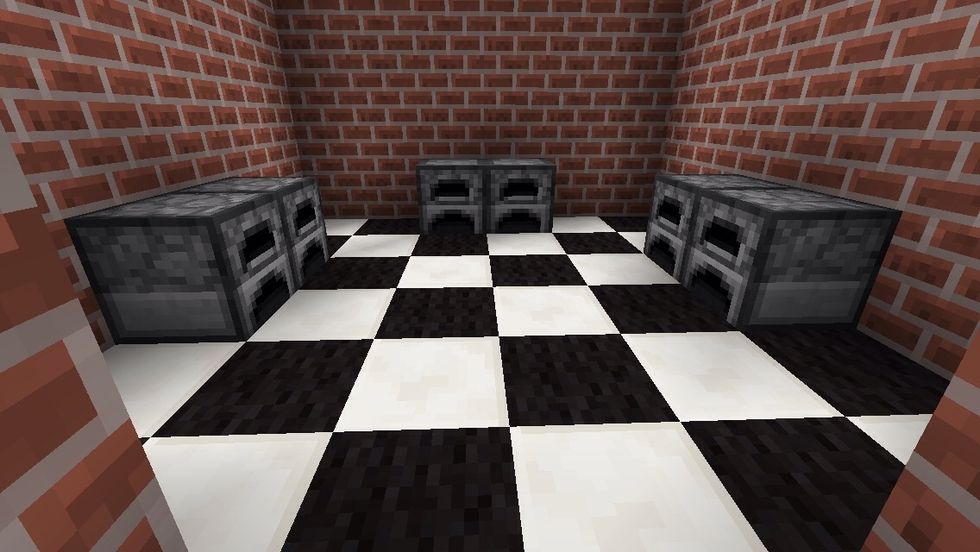 Now add furnaces on each side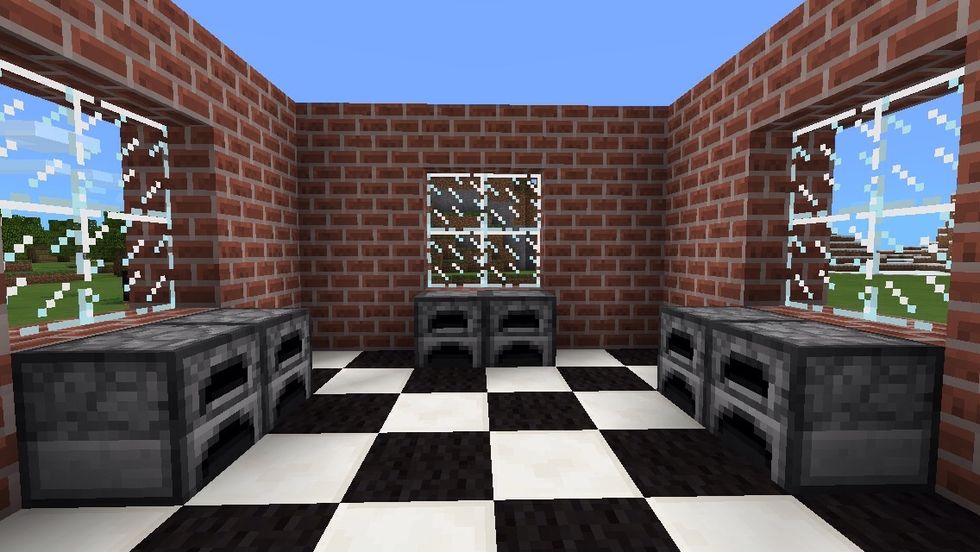 And above them, place glass for windows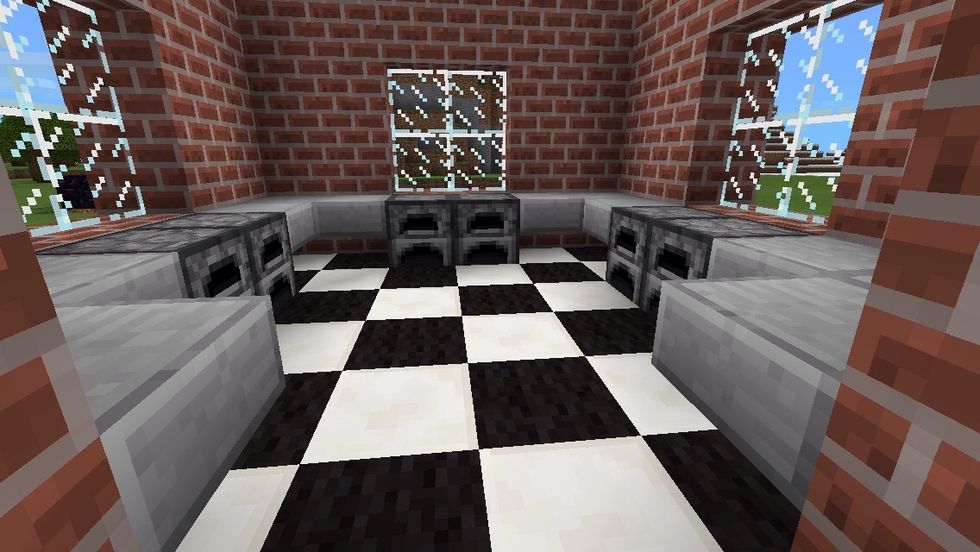 Place slabs all around the brick, but not in front of the doorway
Place chests where I have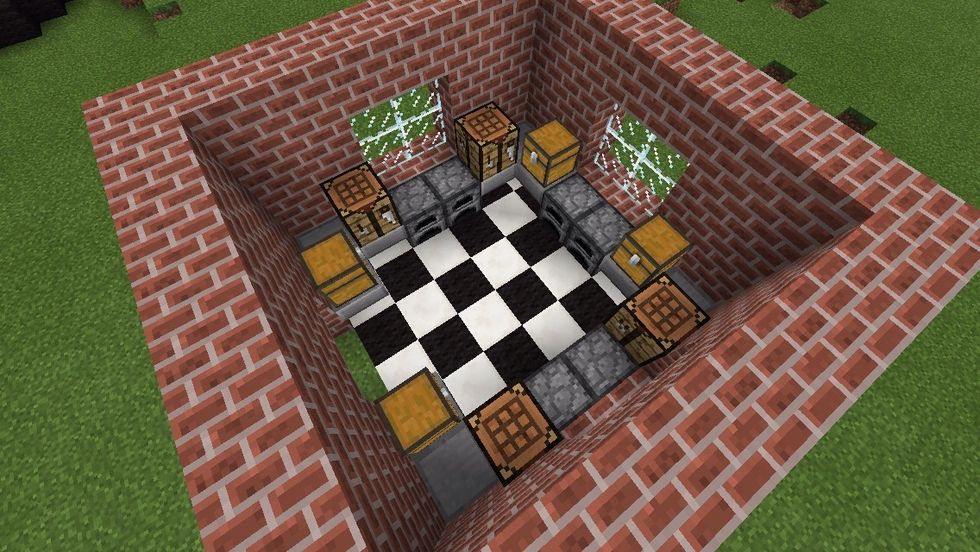 And place crafting tables next to them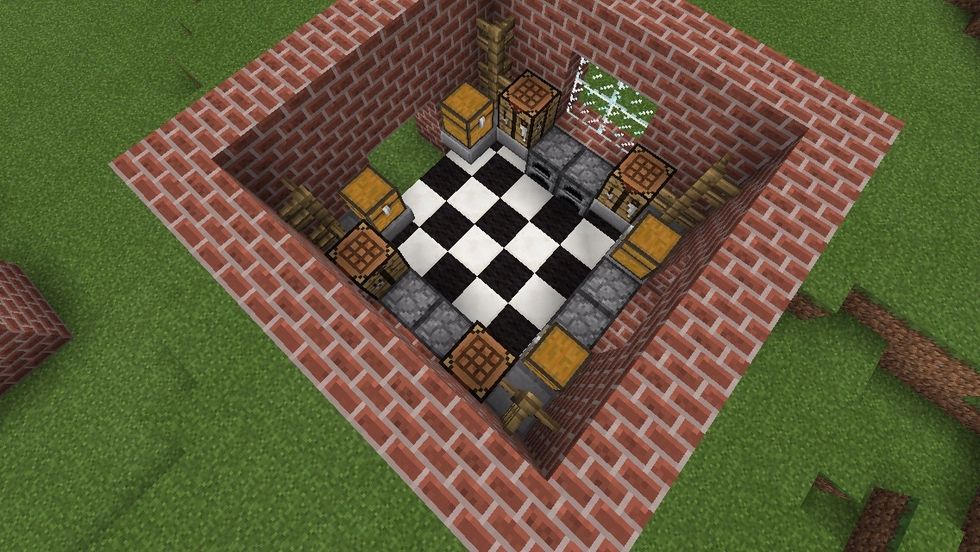 Now, place a tower of 2 wooden fences on the block behind the crafting table and the chest by each corner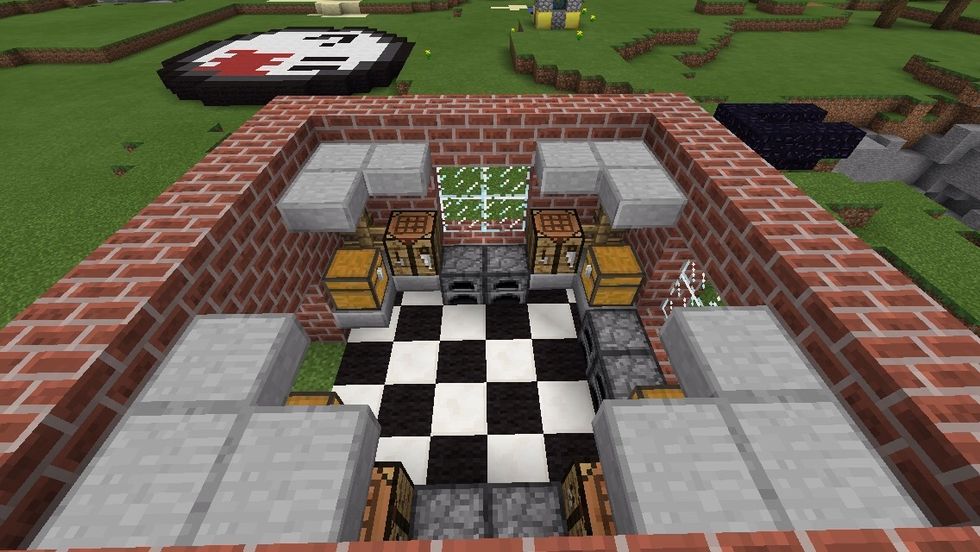 And place slabs on top and around the fences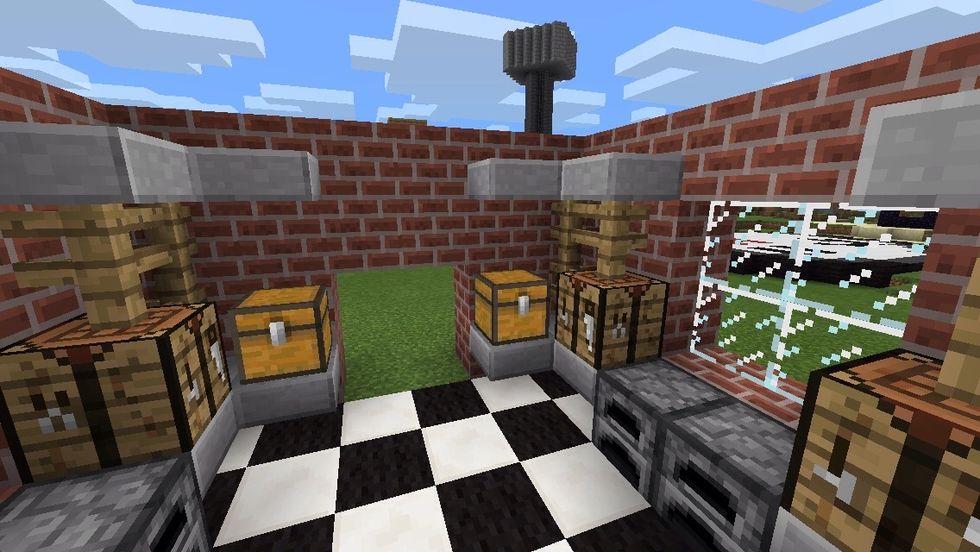 Next, add a fence on top of the crafting tables...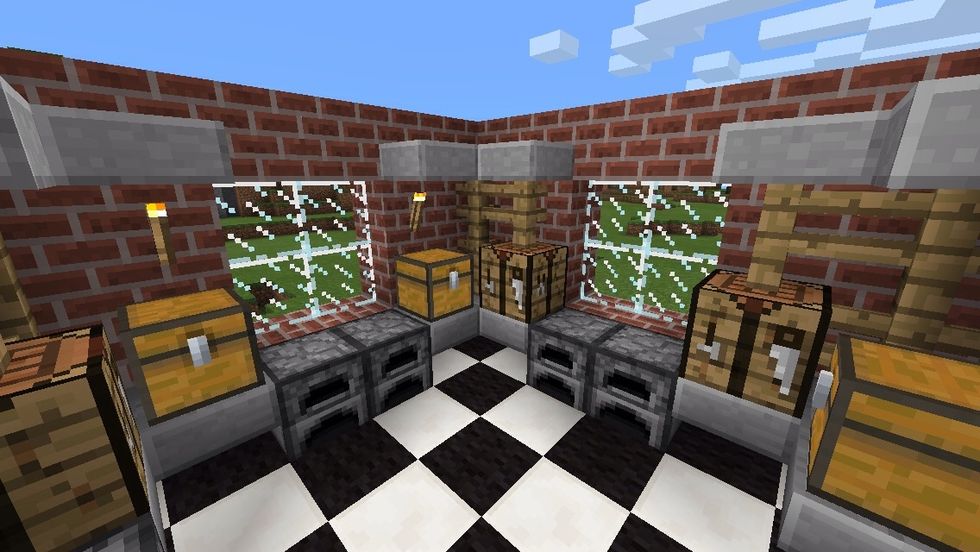 And a torch on top of each chest
To finish off, make another ring of brick around the building...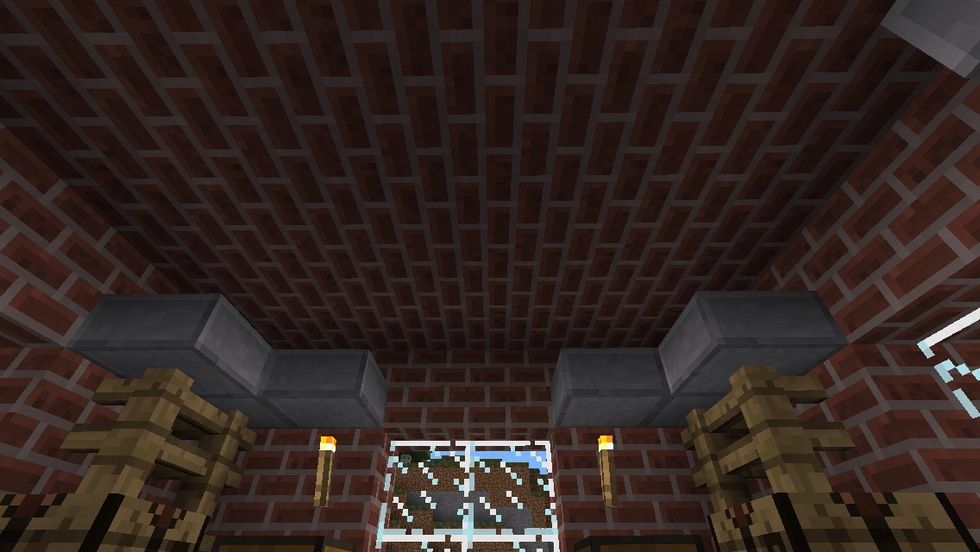 And fill it in to make a ceiling
🌟Optional🌟 Place torches in each corner to get extra lighting.
And now your dream kitchen is done. I hope this guide has helped you fill your home in Minecraft and that you have enjoyed it. Thanks for watching and please like, follow, comment, and request😃👍😃
The creator of this guide has not included tools
Manu Leigh
Hi, I'm ManULeigh and I make useful guides on Minecraft, technology and basically whatever pops into my head. Hope you like my guides and please follow me