Combine cranberries, water and sugar in a large saucepan over high heat.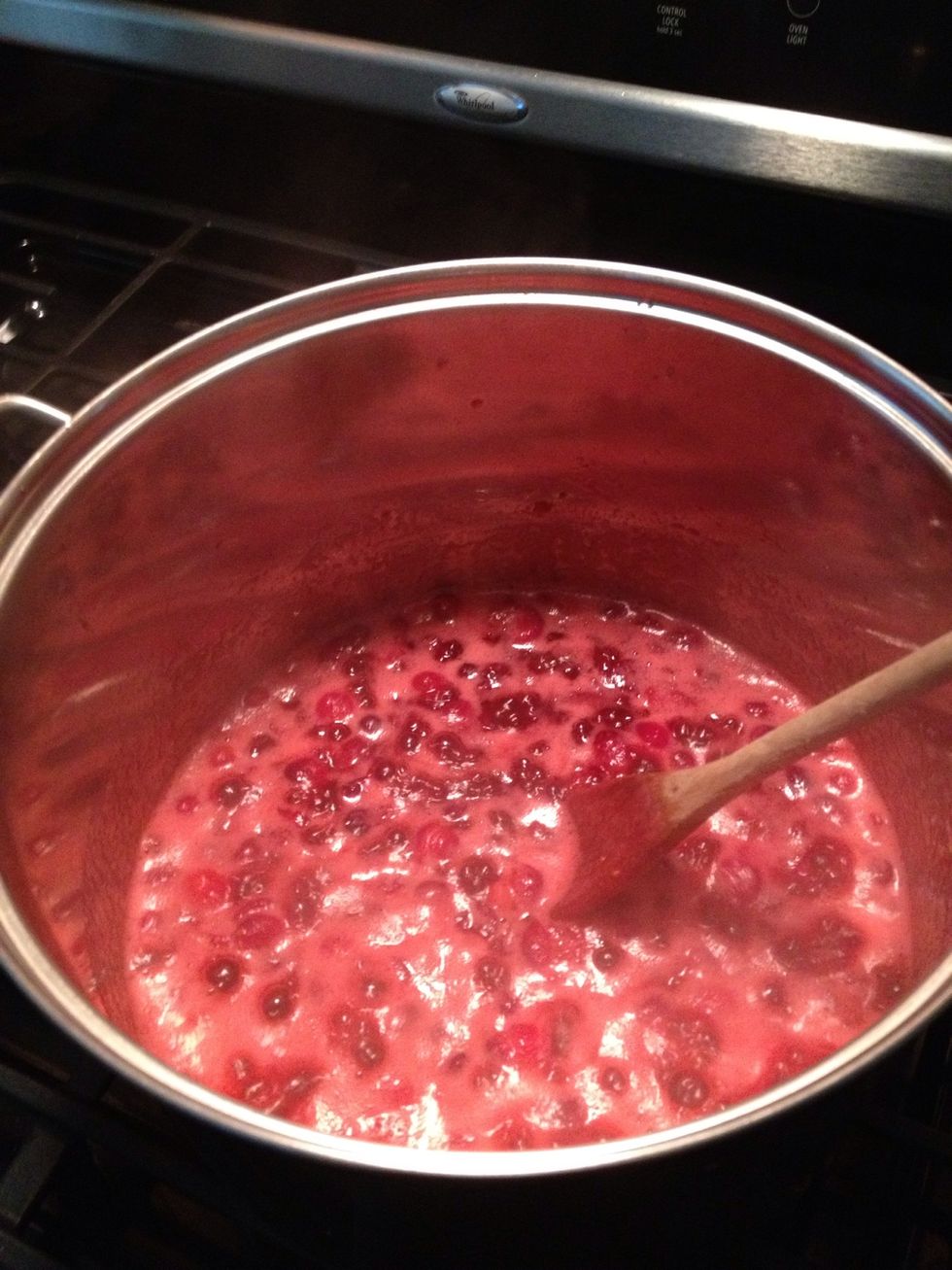 Cook, stirring frequently, for 10-15 minutes. Cranberries will burst (press against pot w/ back of spoon to release more fruit), and mixture will thicken.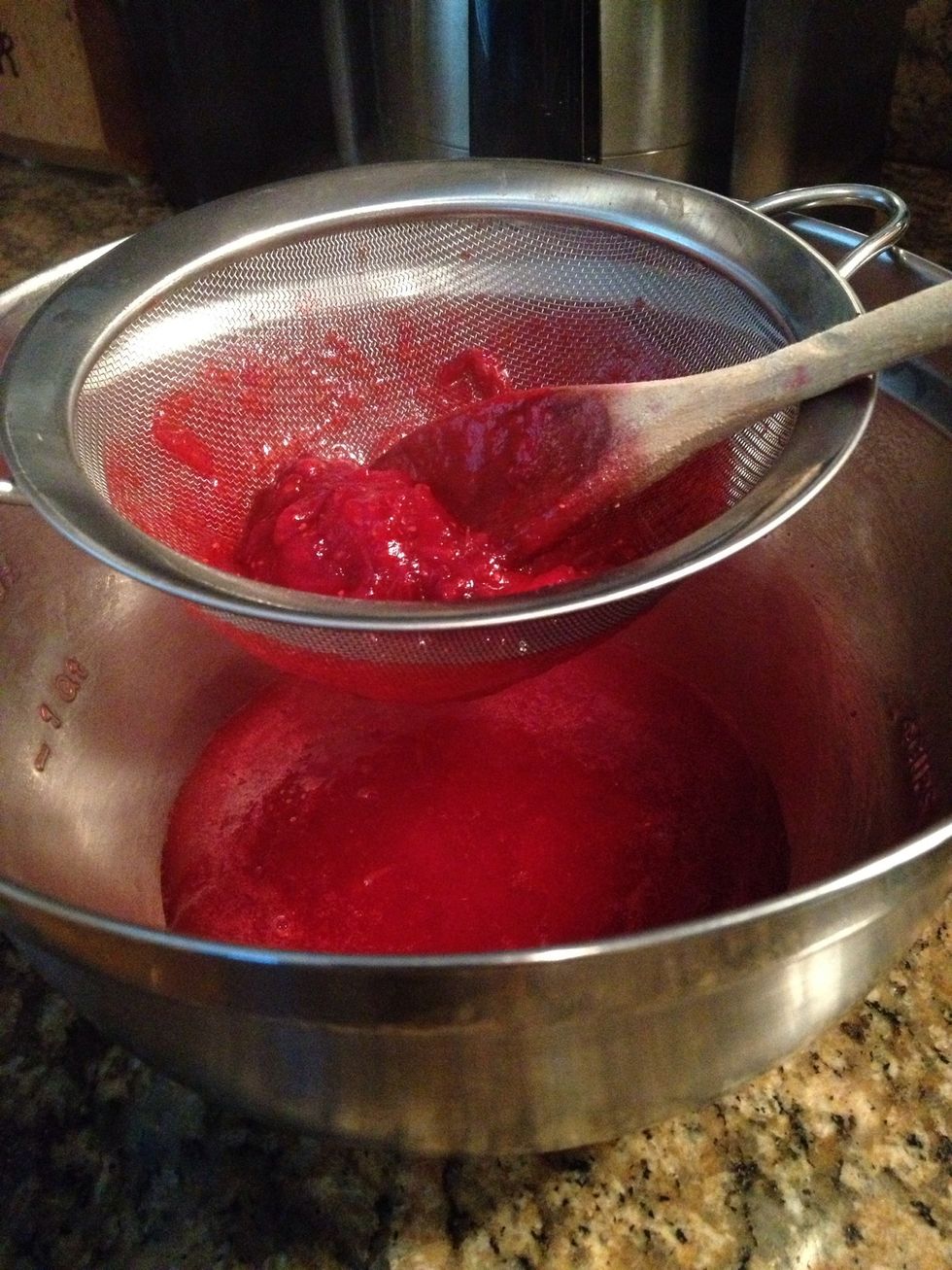 Strain cranberry mixture through fine mesh sieve, adding up to 1 cup additional water to make more syrup. Press and stir cranberries against sieve to extract as much syrup as possible.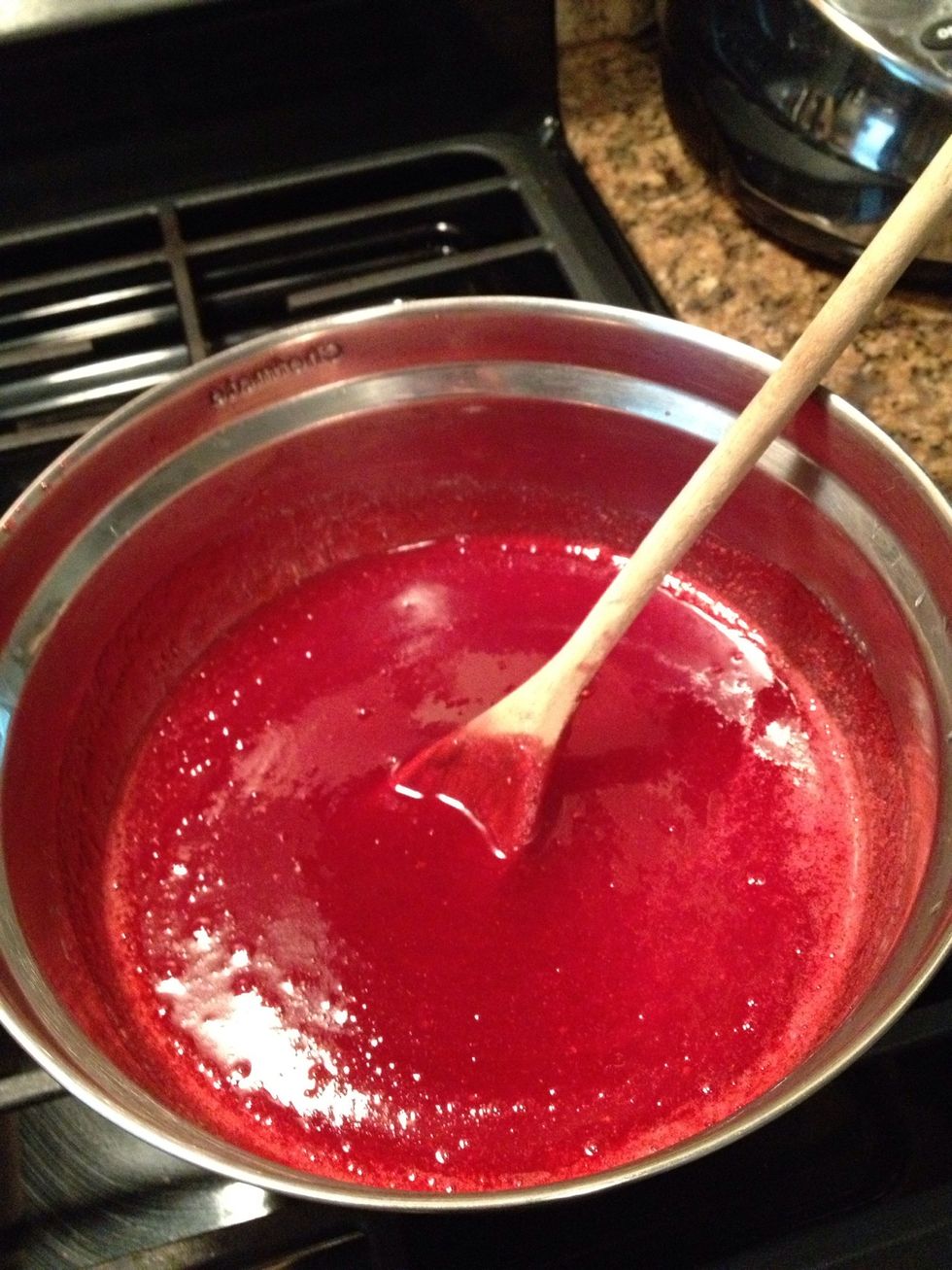 You will end up with a beautiful ruby-red cranberry syrup! I use mine for cocktails (margaritas, champagne, etc...), but this syrup would also be good over pancakes or waffles.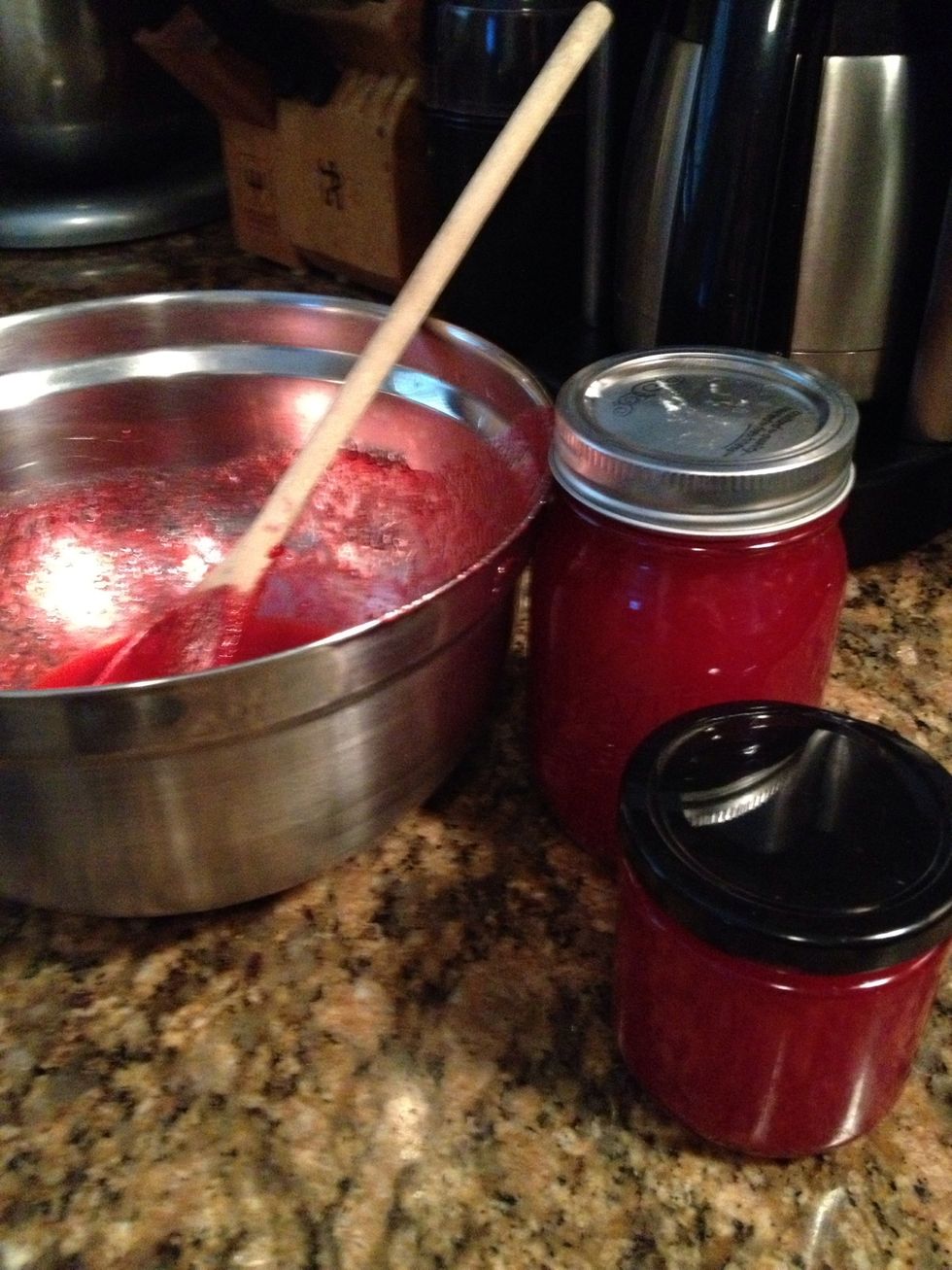 Makes ~ 3-4 cups syrup (great holiday gift!). Store in refrigerator for up to one month.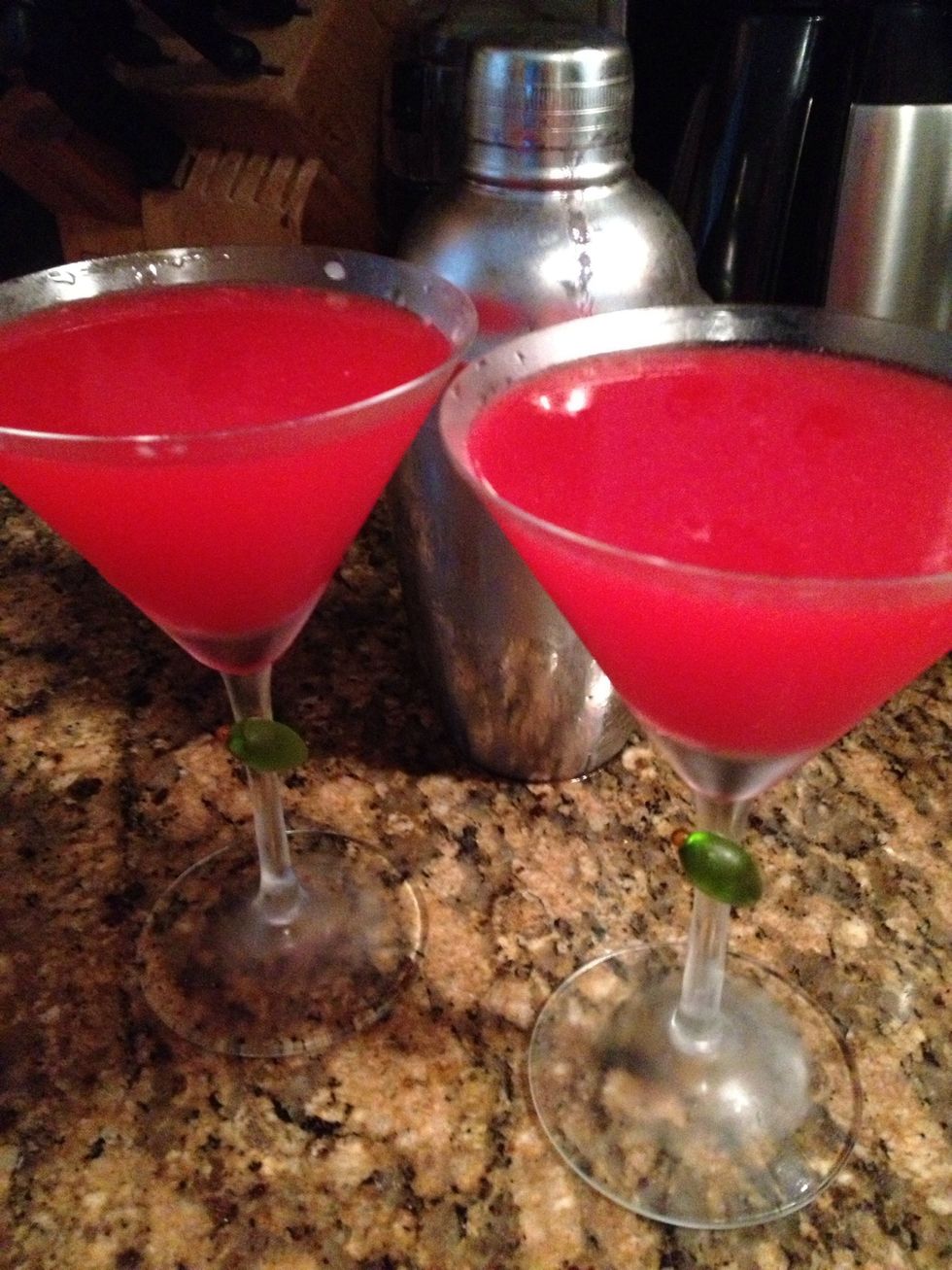 In a shaker over ice, mix 2-3 T cranberry syrup, 3 T silver tequila, 2 T orange liquor (not triple sec!) juice of 1 lime and a squeeze of agave nectar. Pour into chilled martini glasses. Cheers!
4 cups cranberries (fresh or frozen)
1 1/2 cups sugar
2 cups water
Agave Syrup
3 T Blanco tequila
2 T Orange liquor
Limes