Have you been in Andalucía? Tasted the crunchy and delicious Tortillitas de Camarones? Learn how to make your own following a few steps!
58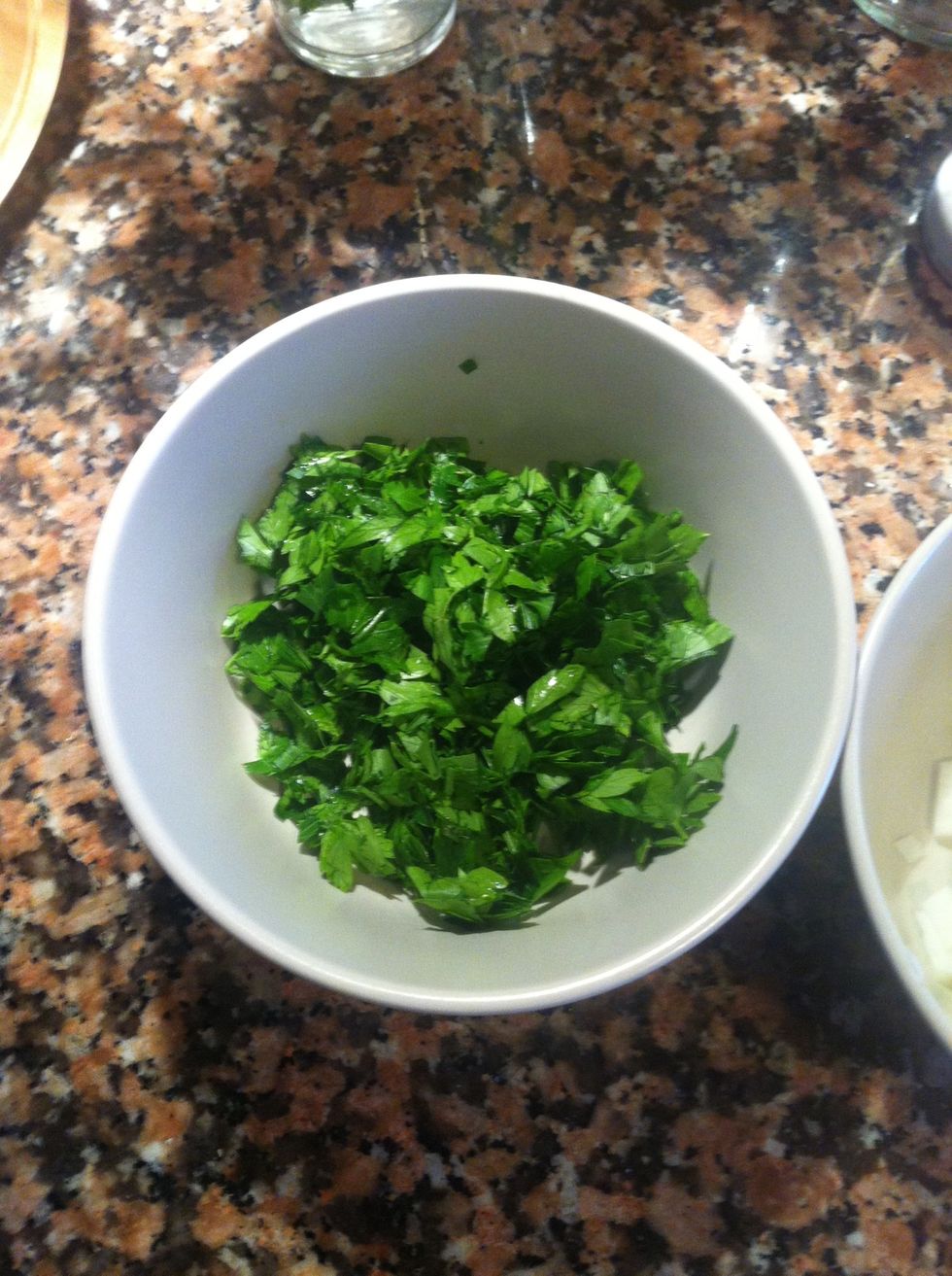 One table spoon of thin chopped parsley.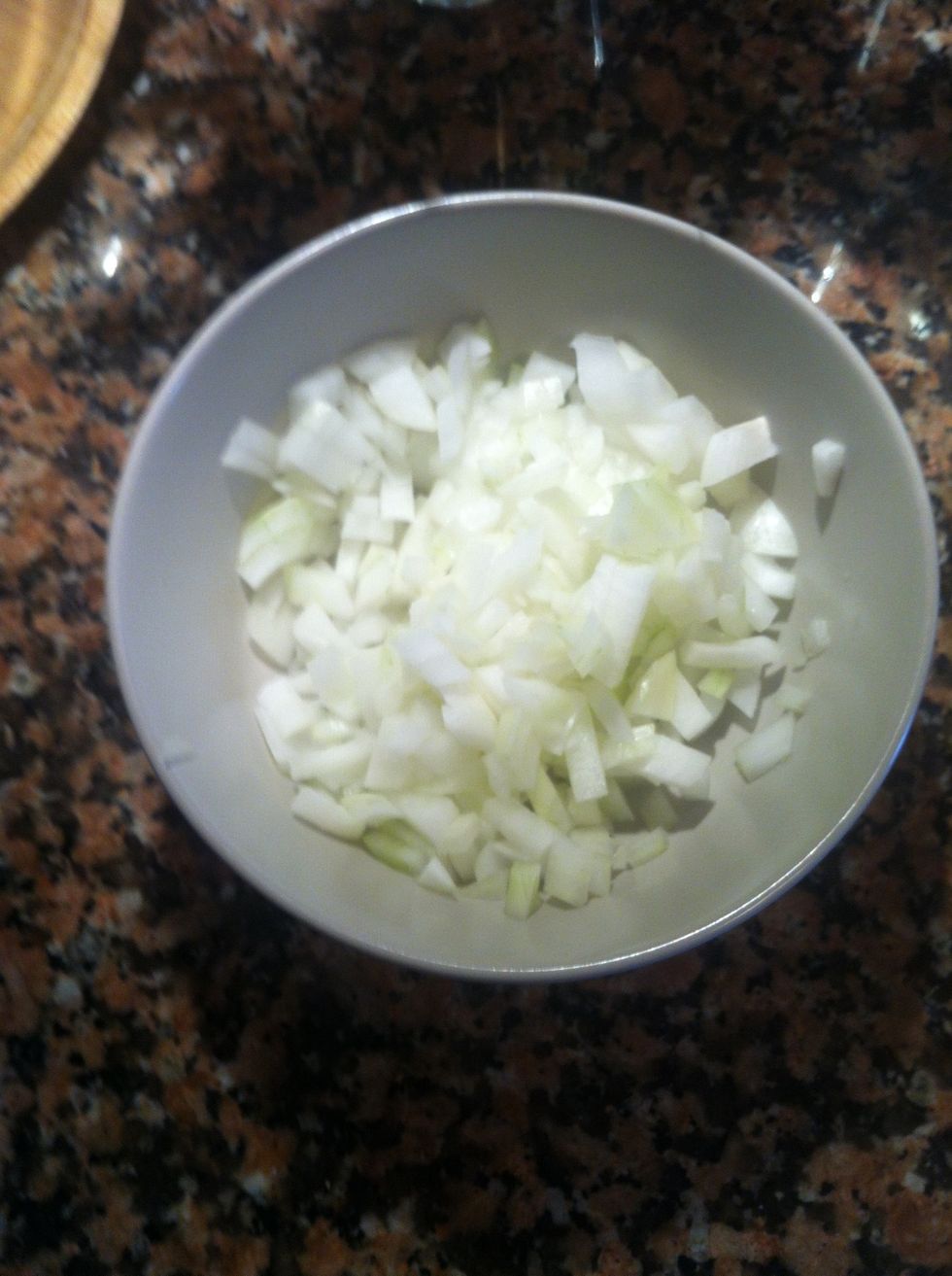 Halph onion.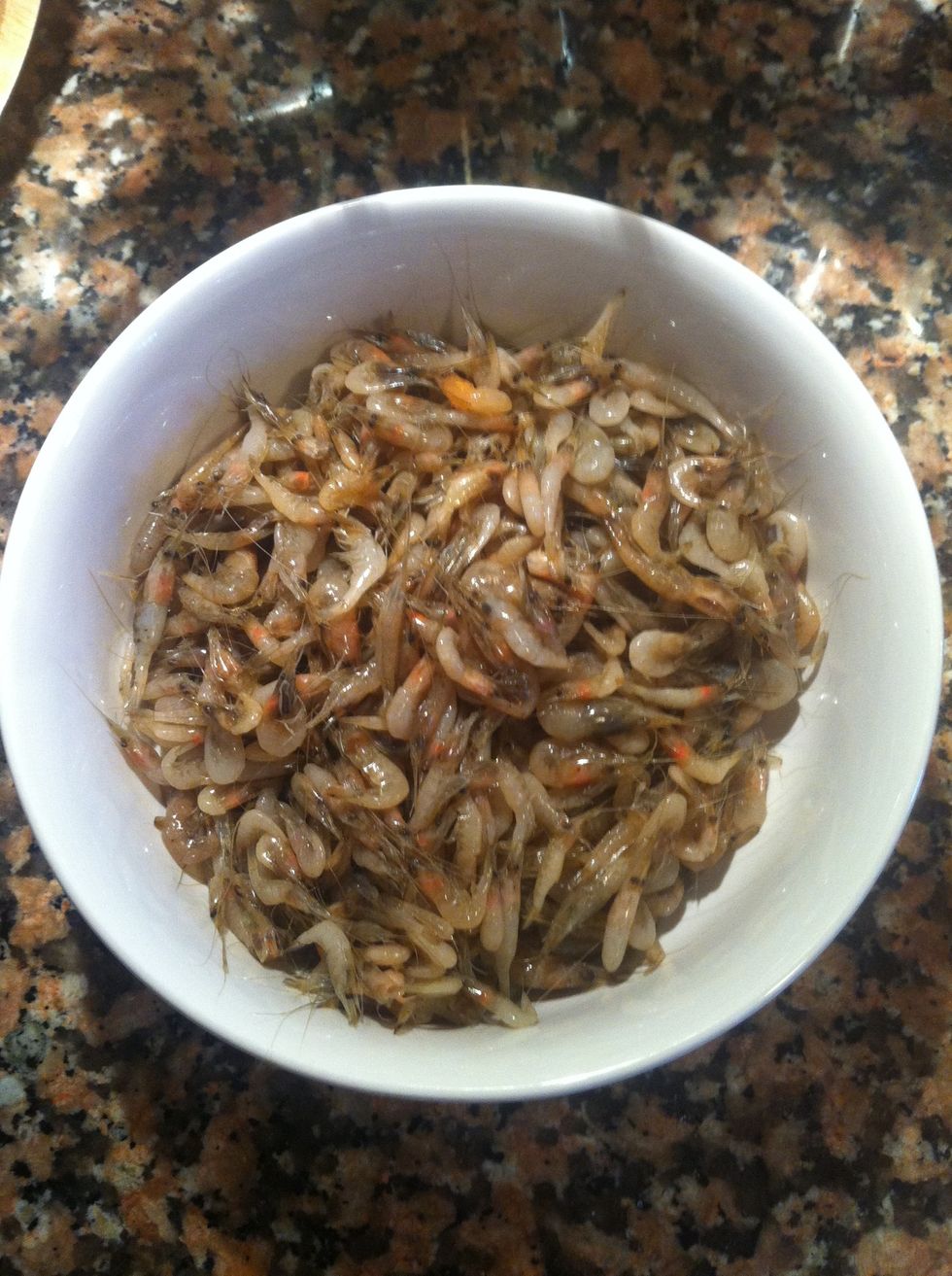 2 cups of Little shrimps (camarones).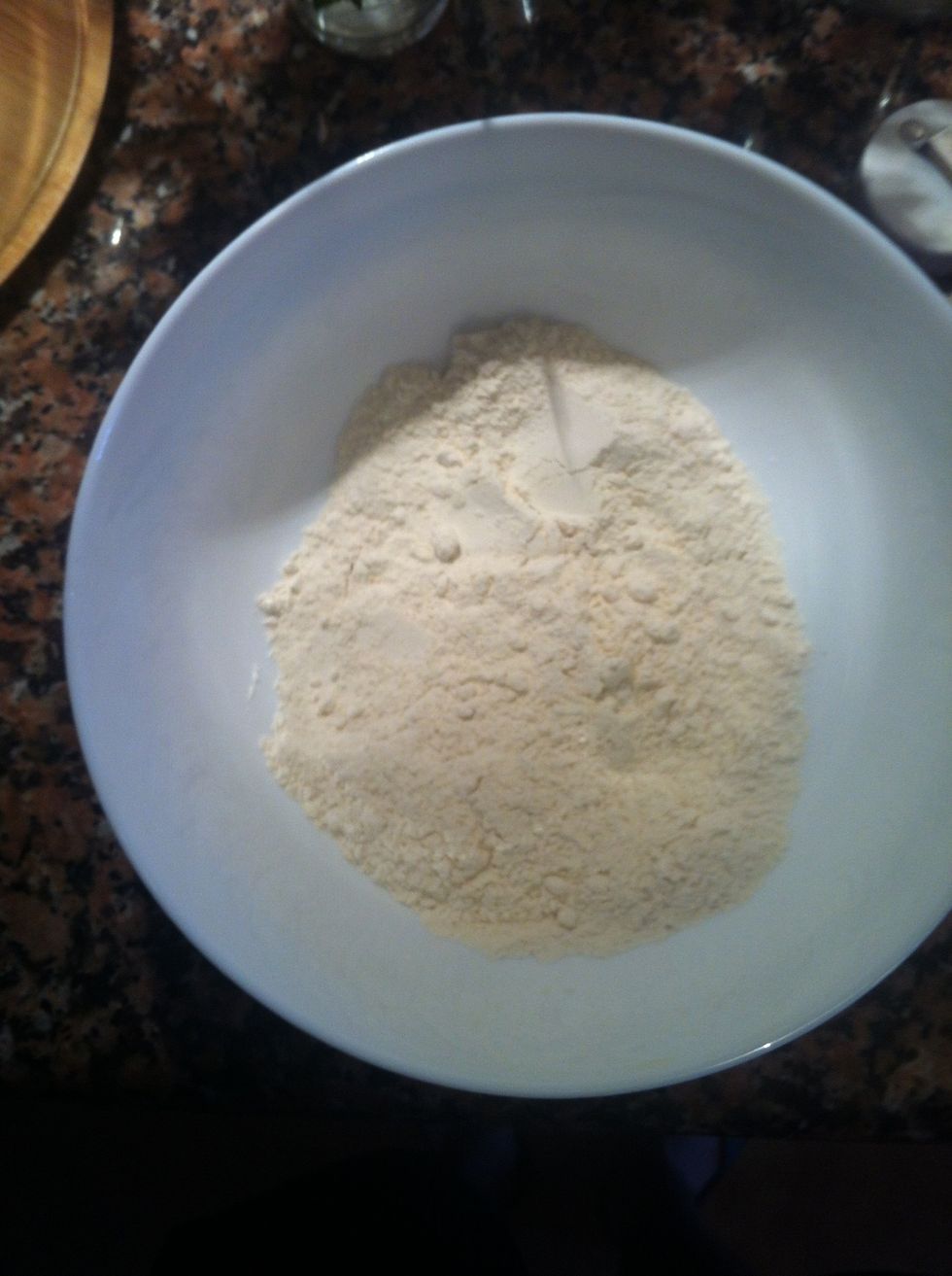 2 and a halph tablespoons of flour.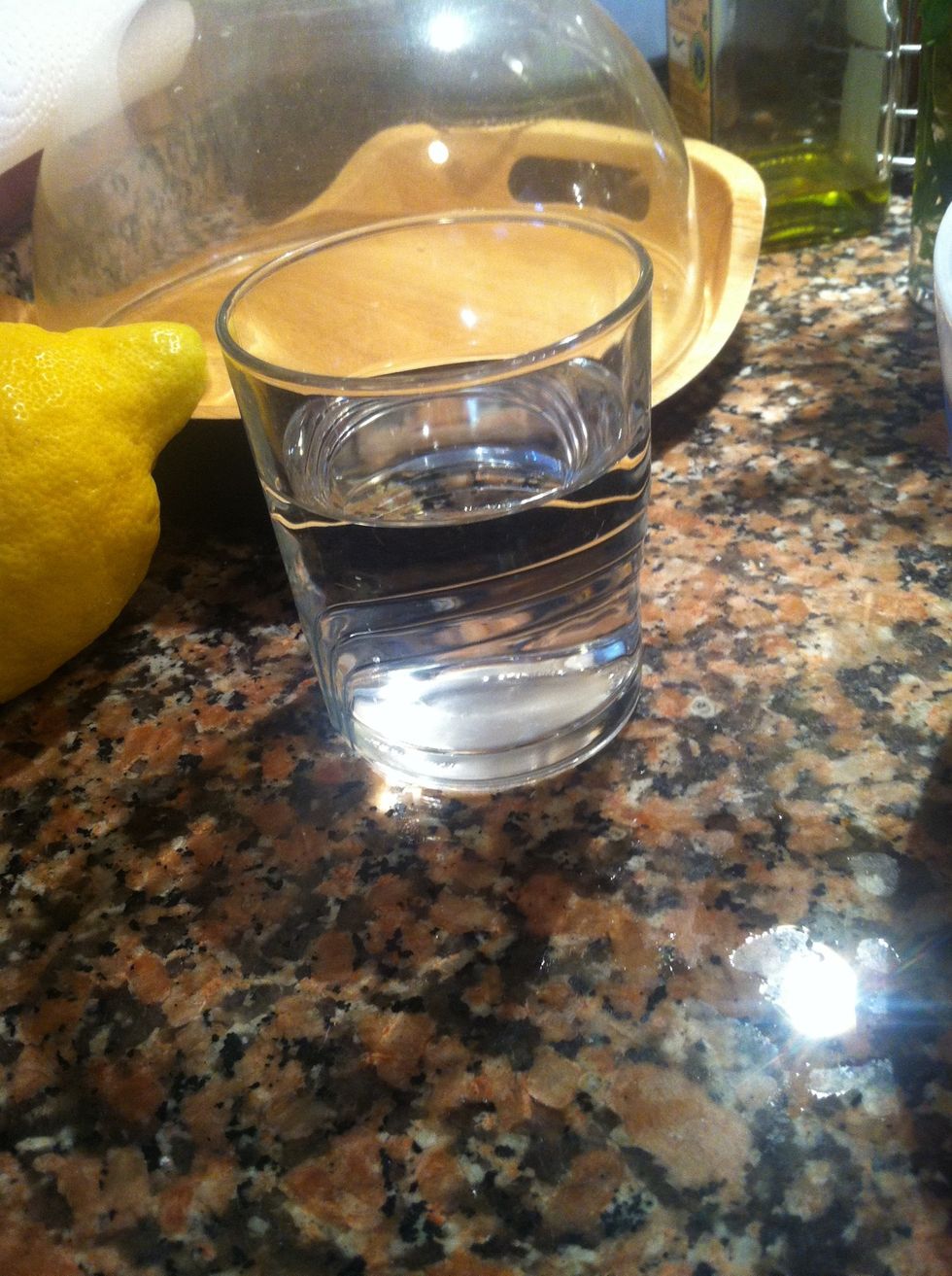 Small glass of water.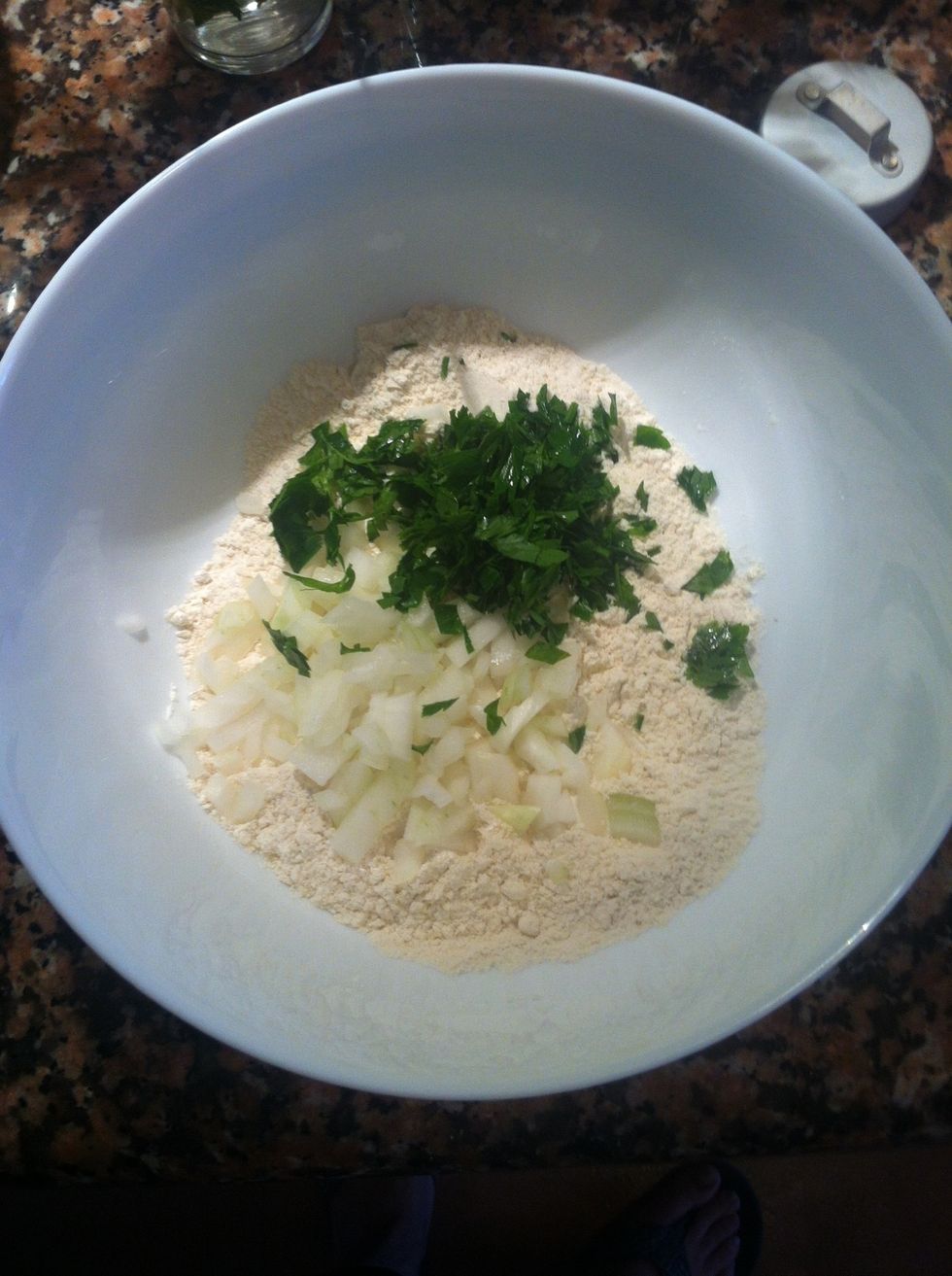 Mix the onion, the parsley and the flour.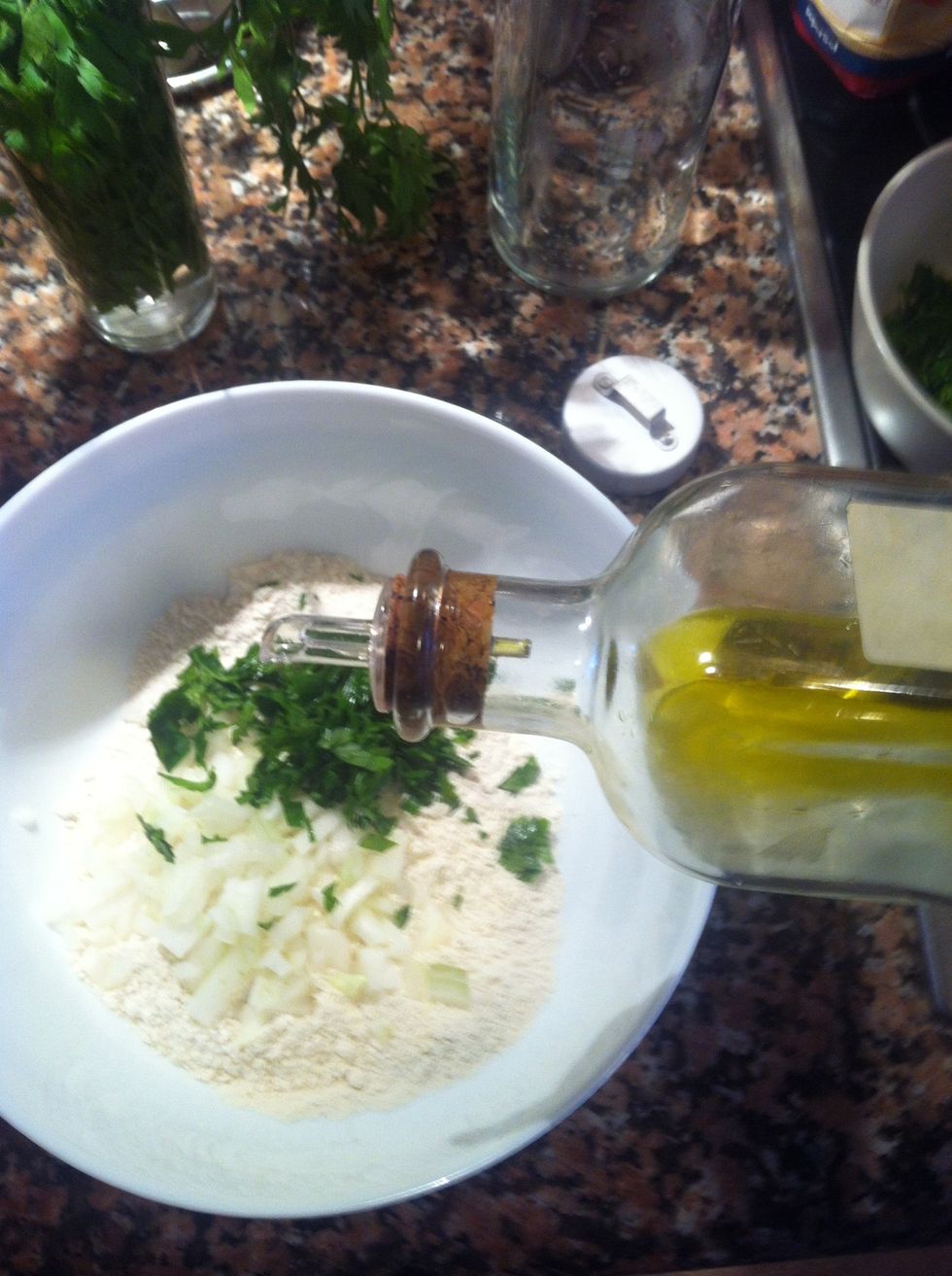 Add a small touch of olive oil.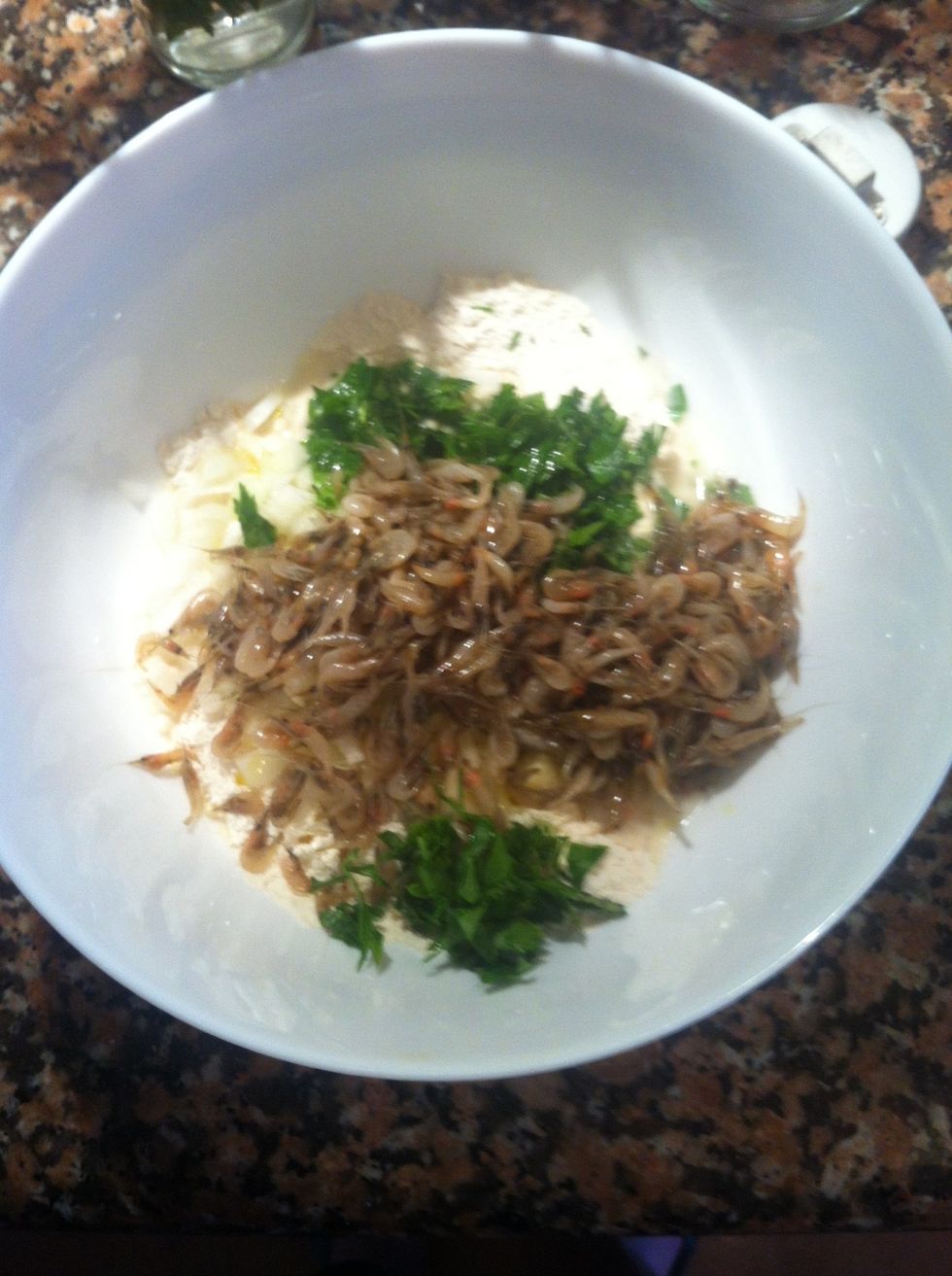 Add the Camarones.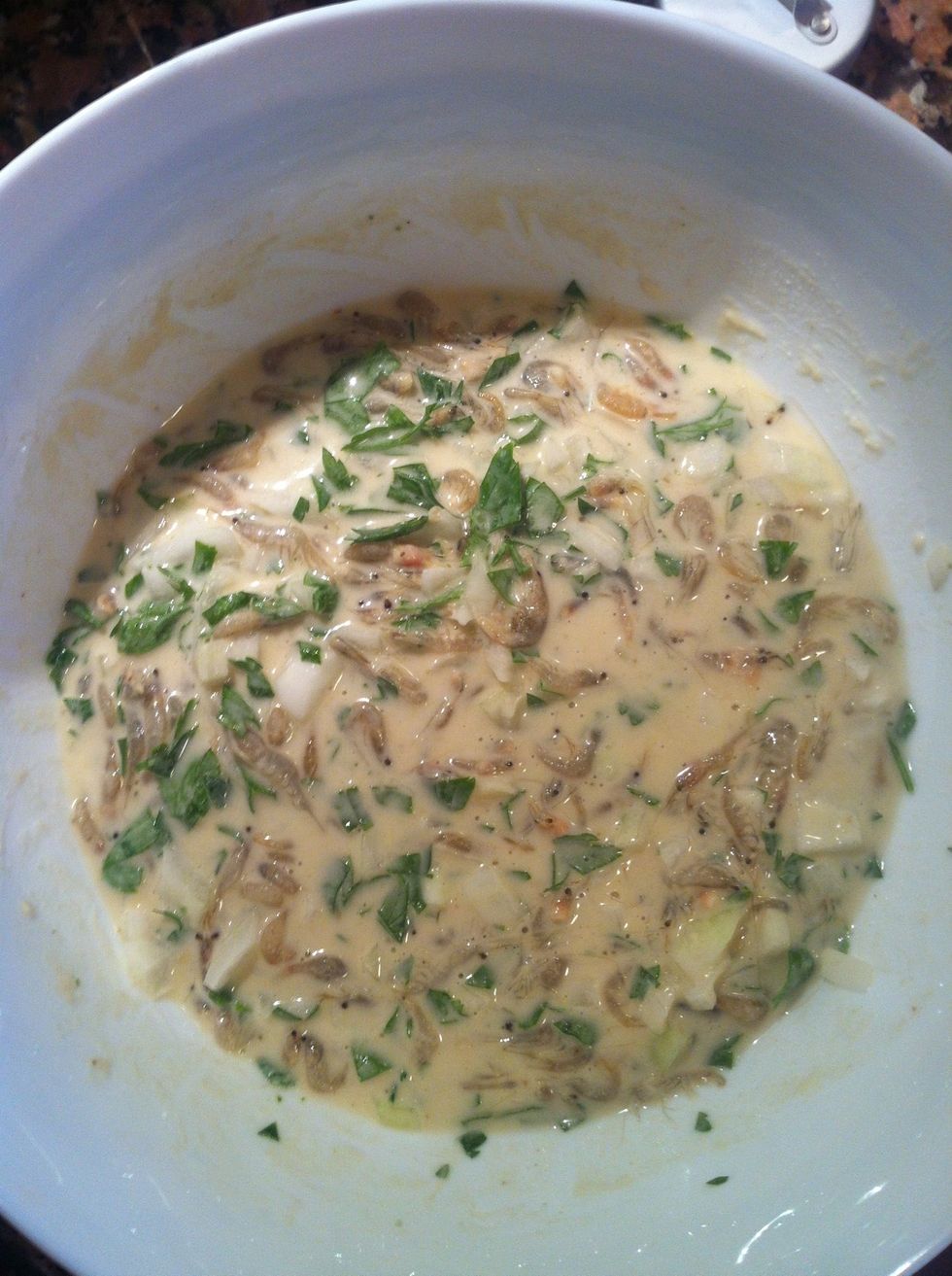 Mix with the water until you get not a very thick nor too liquid and homogeneous sauce. Add salt.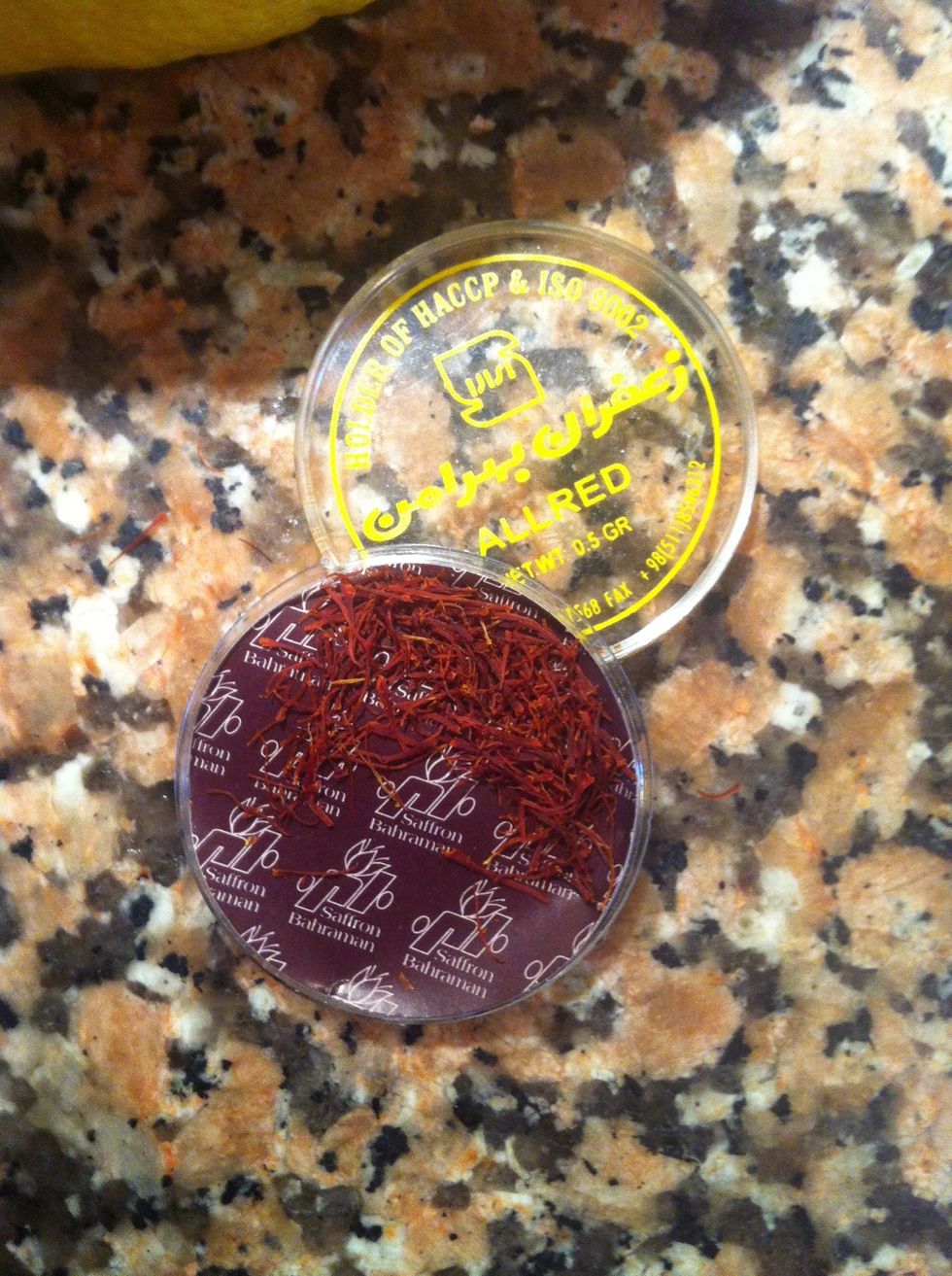 Add a bit of saffron to give a nice color to the mixture.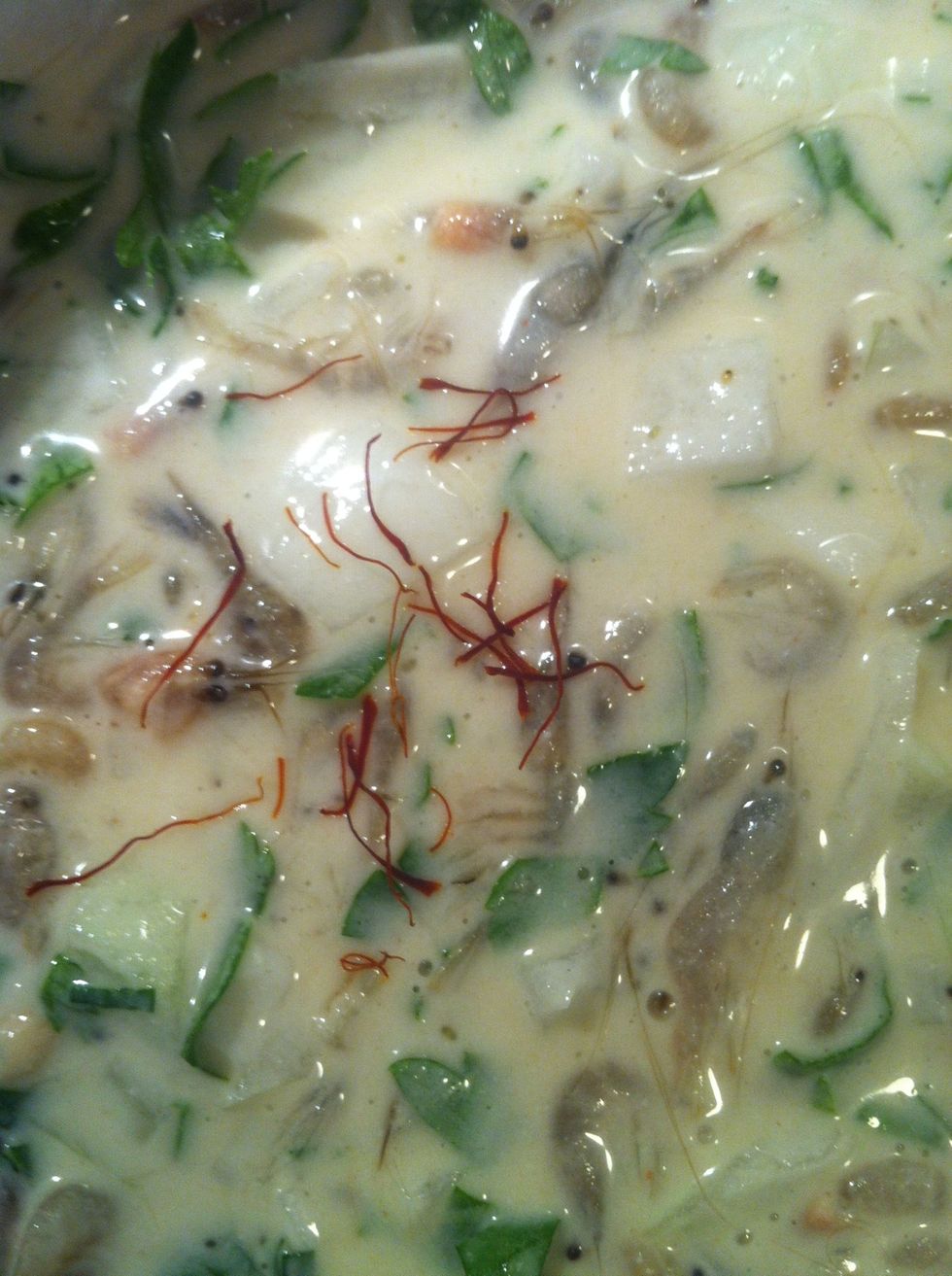 A little bit is enough!
If you wish you can use food coloring instead of saffron.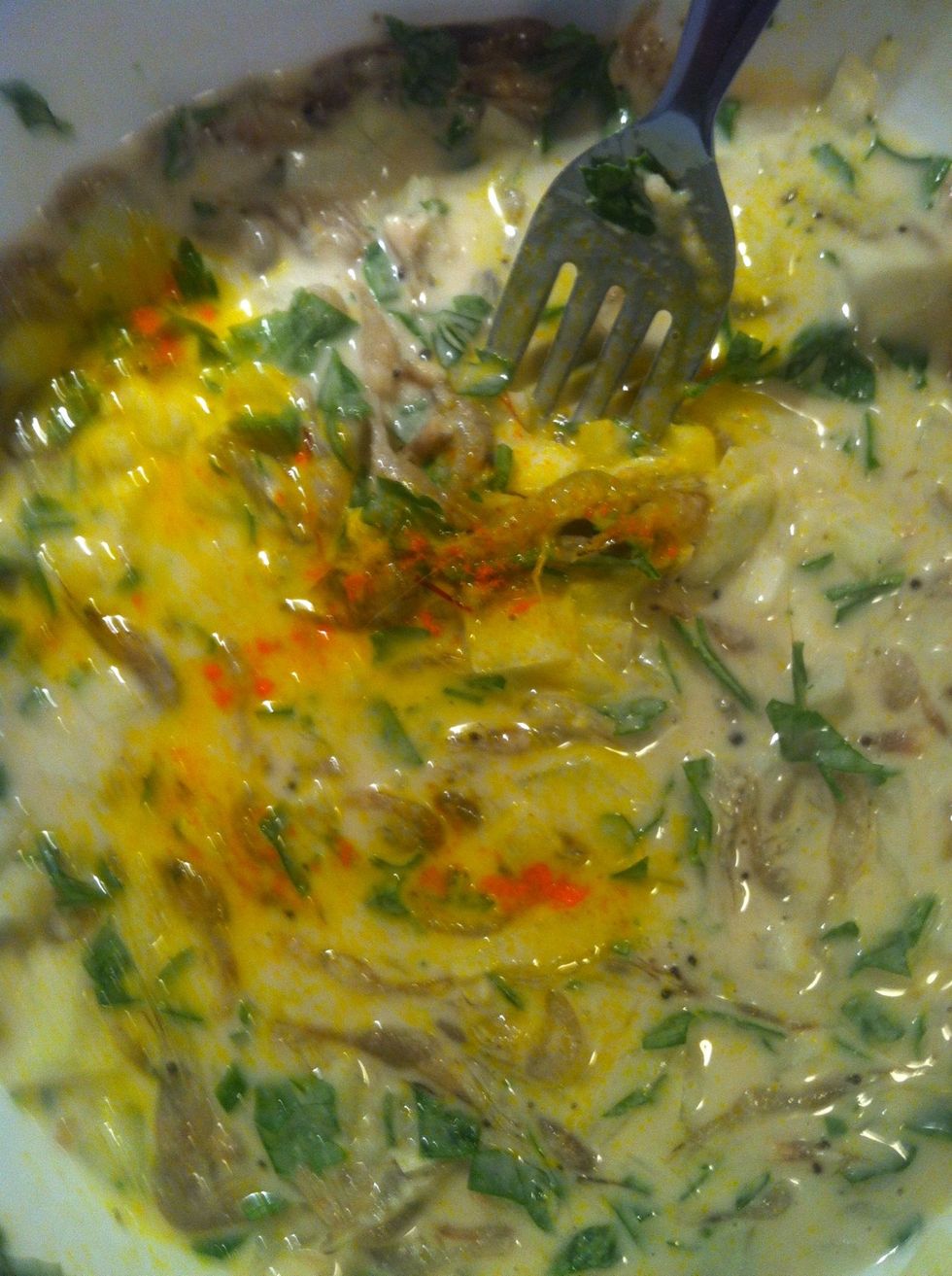 Mix well!
The mixture should have this soft yellow color.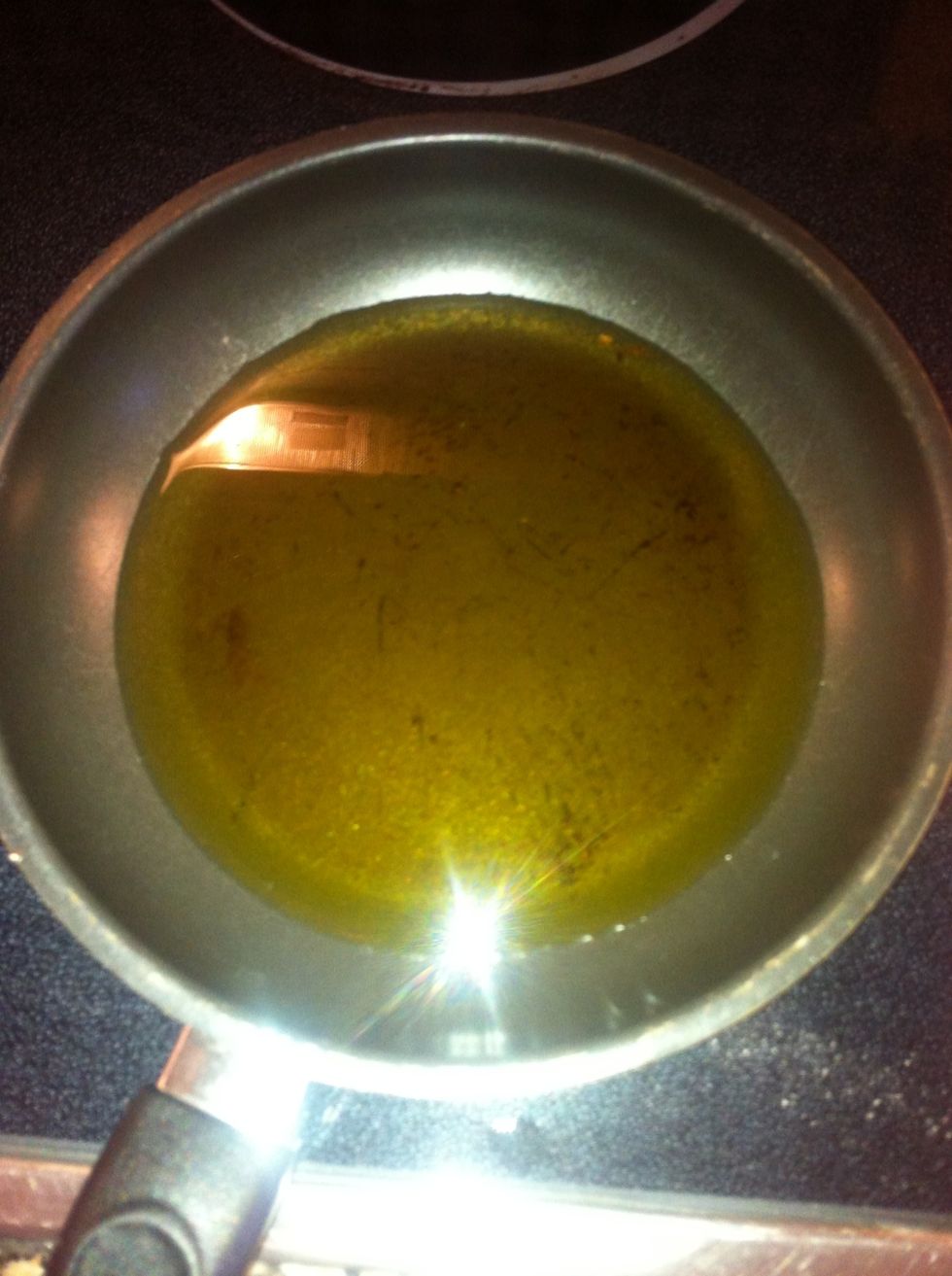 Pour plenty of olive oil in a pan (the same amount you would use to make fryes) and turn on the heat. The oil must be hot before you pour the sauce to fry.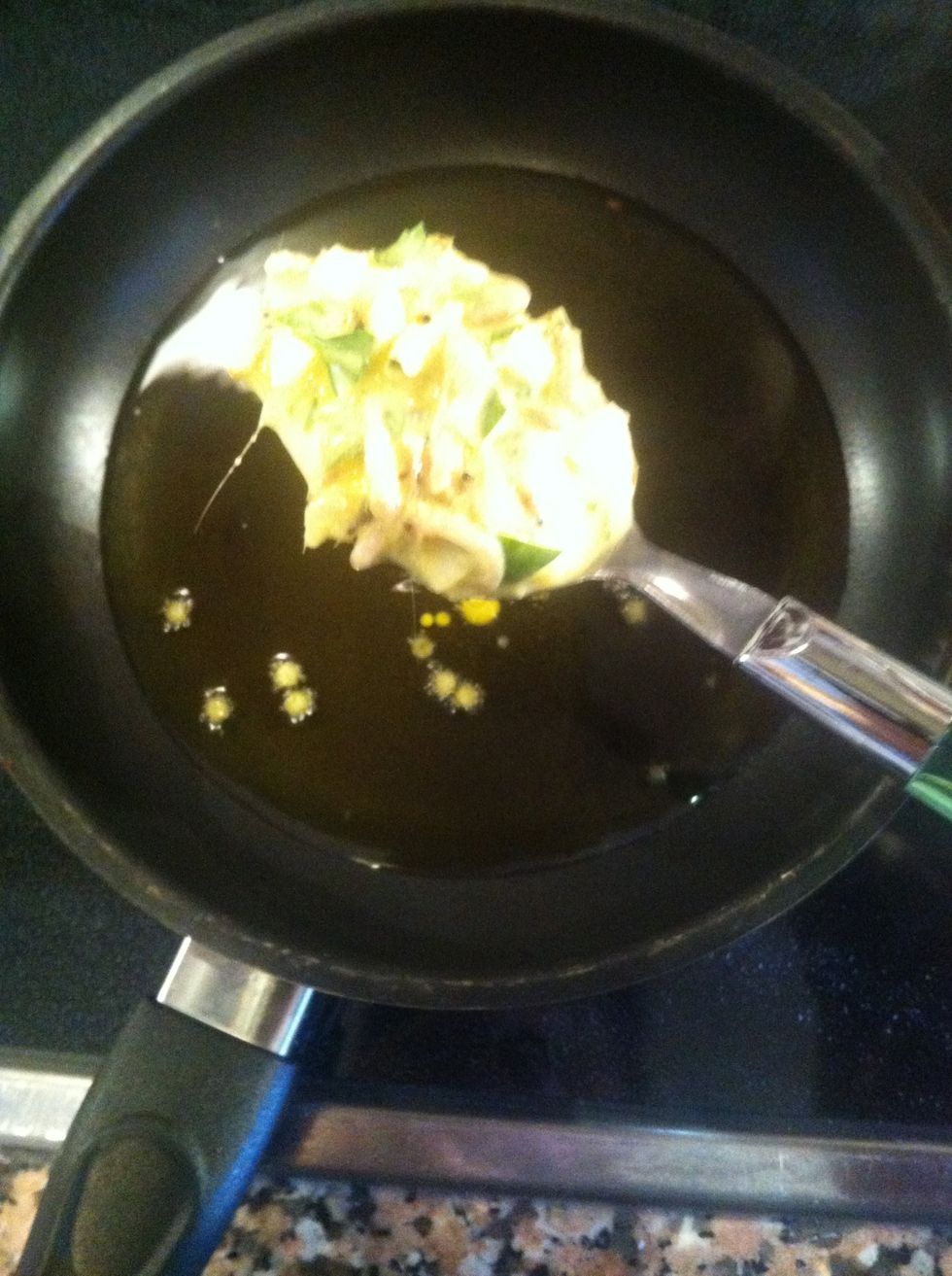 Use a spoon to pour a medium amount in the hot oil.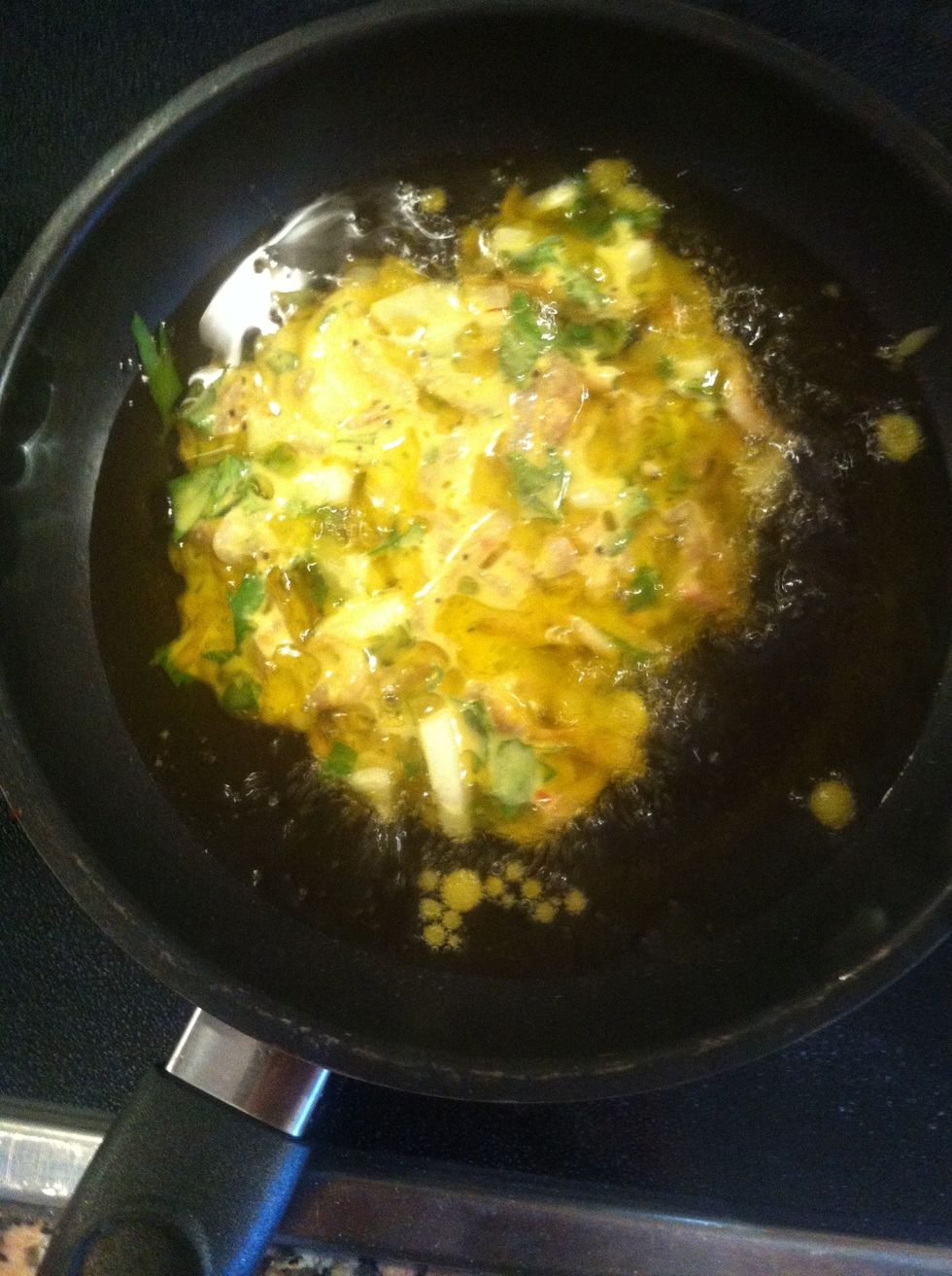 Let it fry until it is crispy.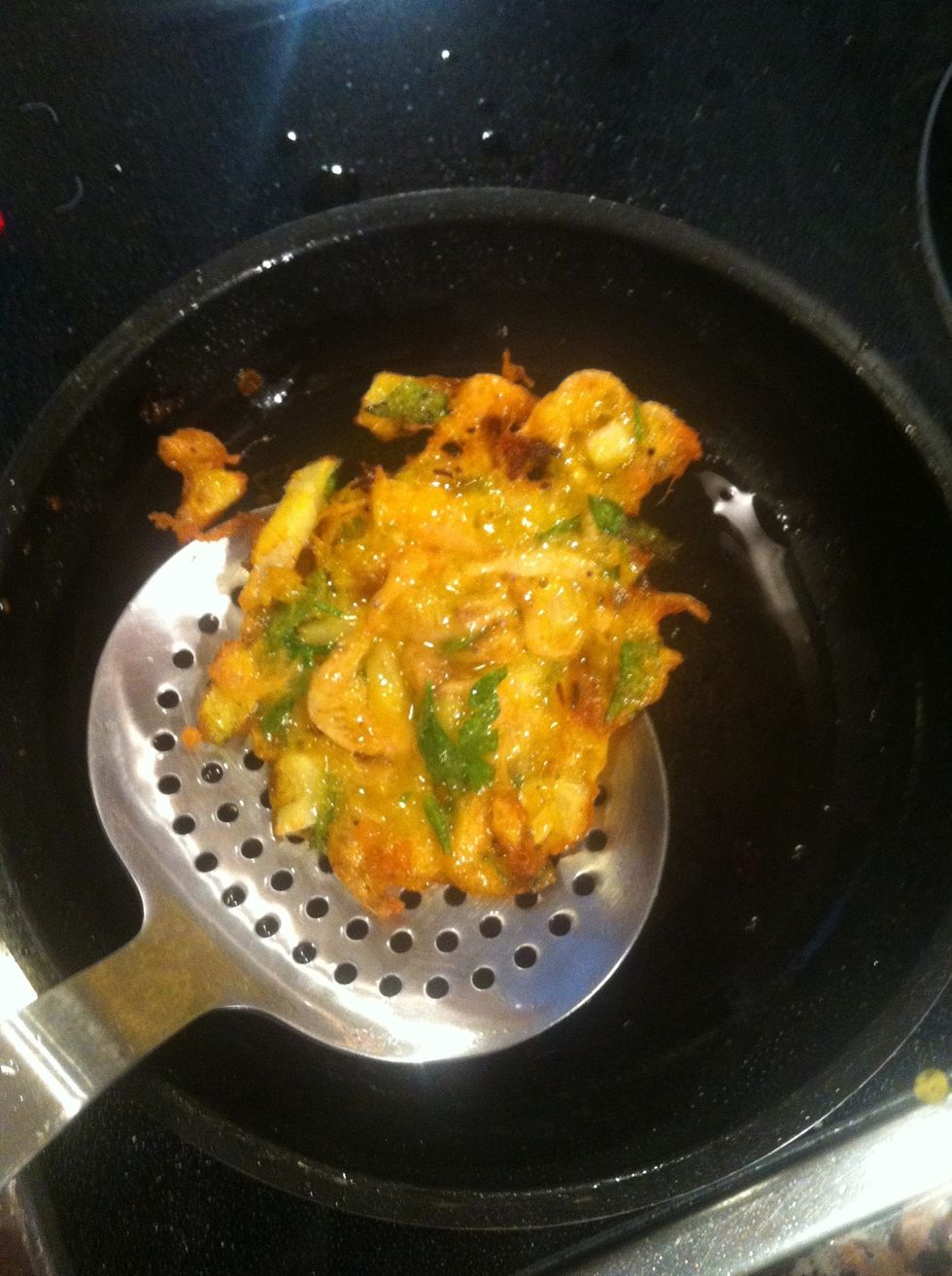 When is nice and crispy on one side you can turn it around on the other side if necessary.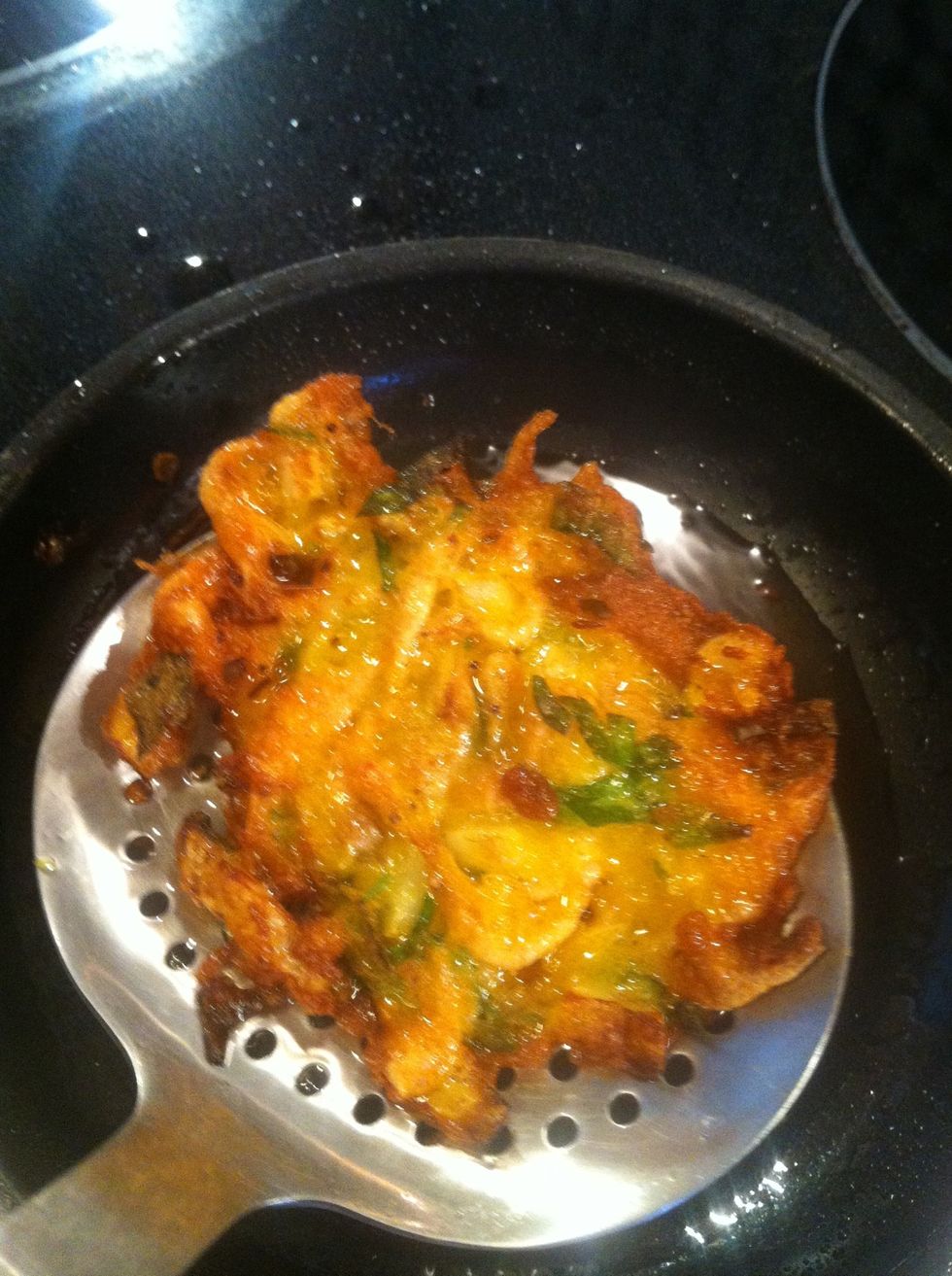 Now it is ready!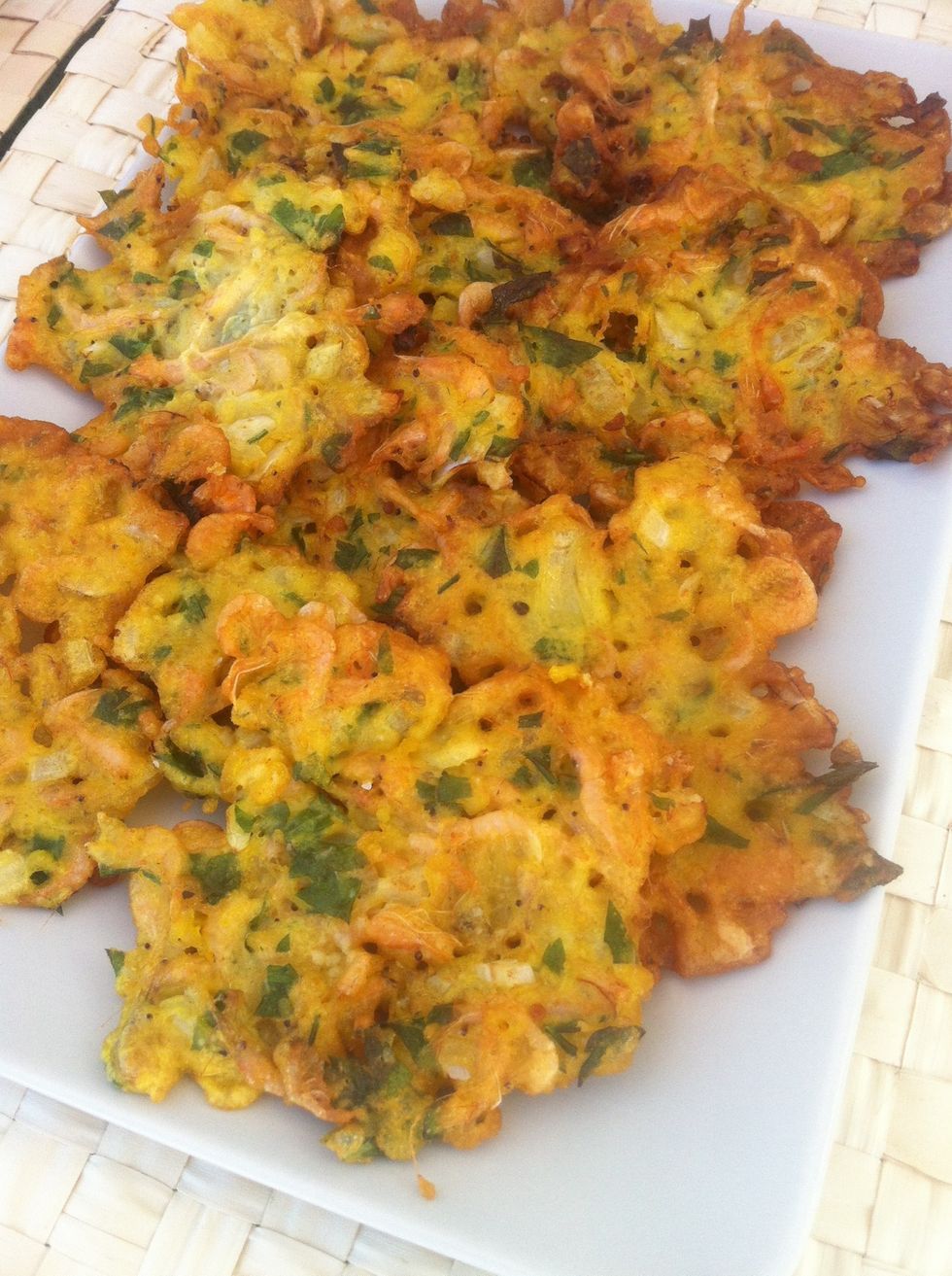 Serve inmediately while they are still warm.
And remember, no knife and fork! The original Tortillita de camarones is eaten using your hands!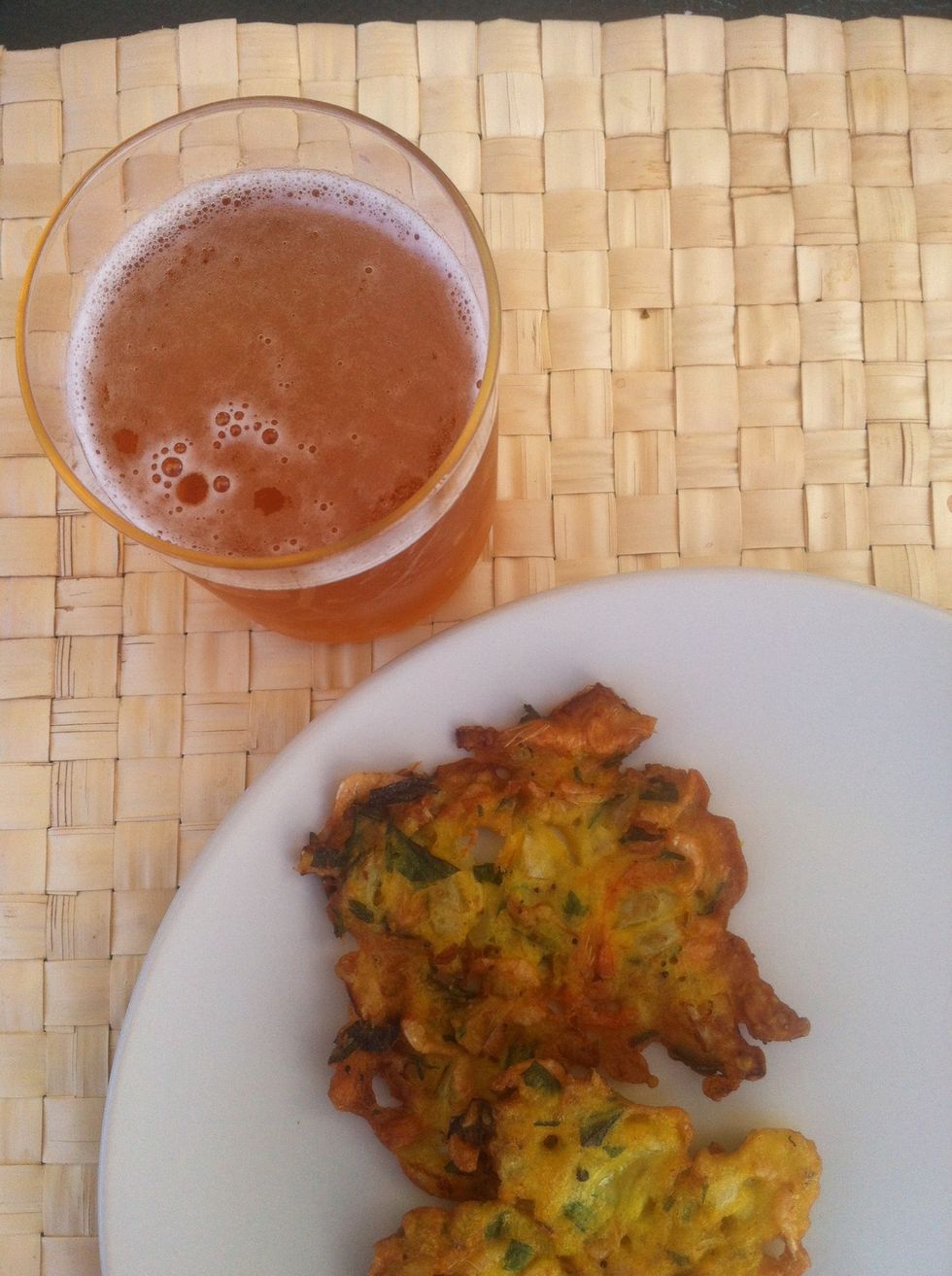 Tip: with a cold beer they taste even better!
1/2 Onion
1.0Tbsp Parsley
1/2Tbsp Flour
1.0c Water
1.0tsp Olive oil
2.0c Little shrimp
1.0 Saffron
1/4tsp Salt