Make the Most of Your Bathroom Cabinets Space
21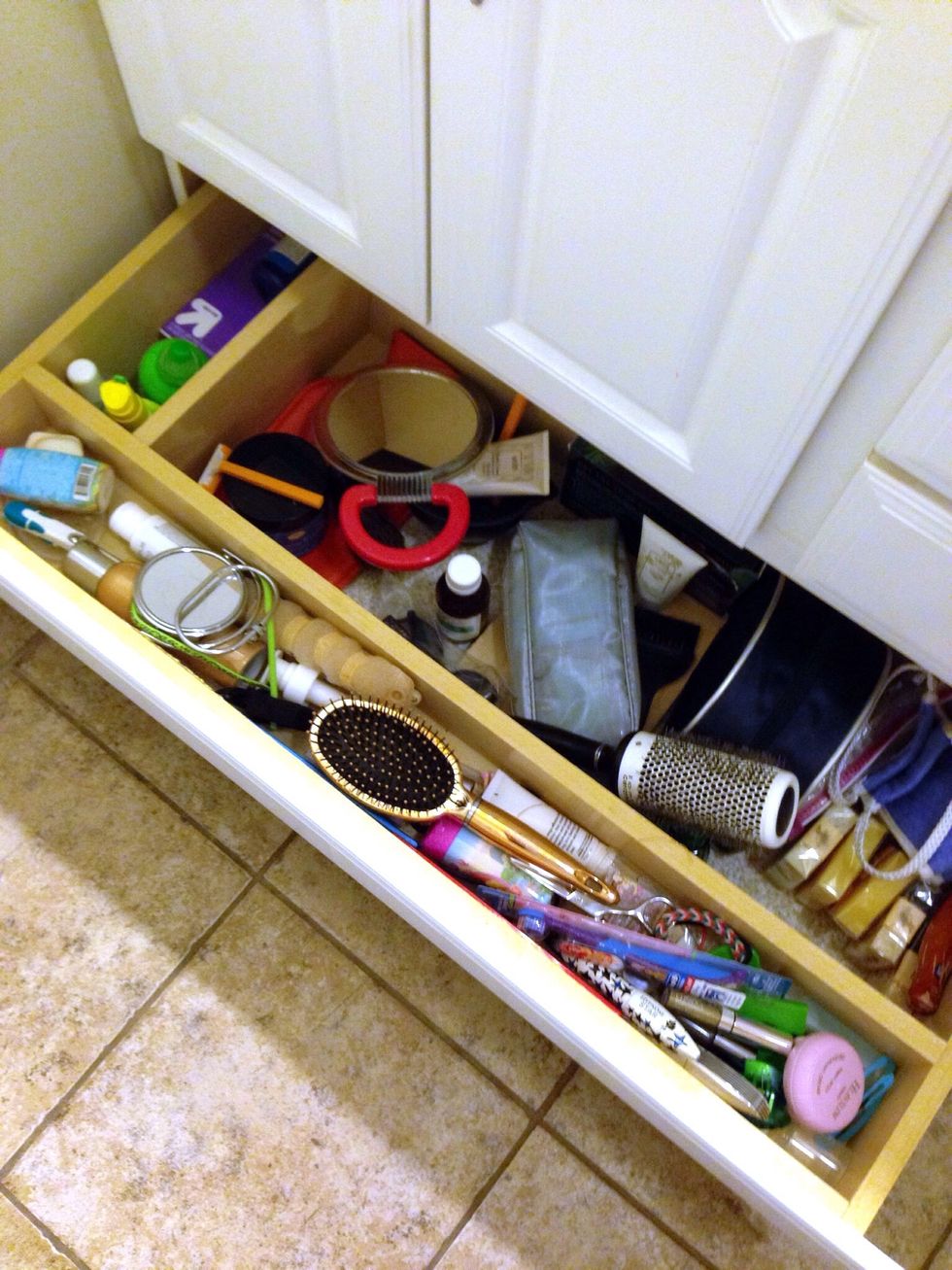 If this is how your bathroom cabinet looks like then let's get to work right away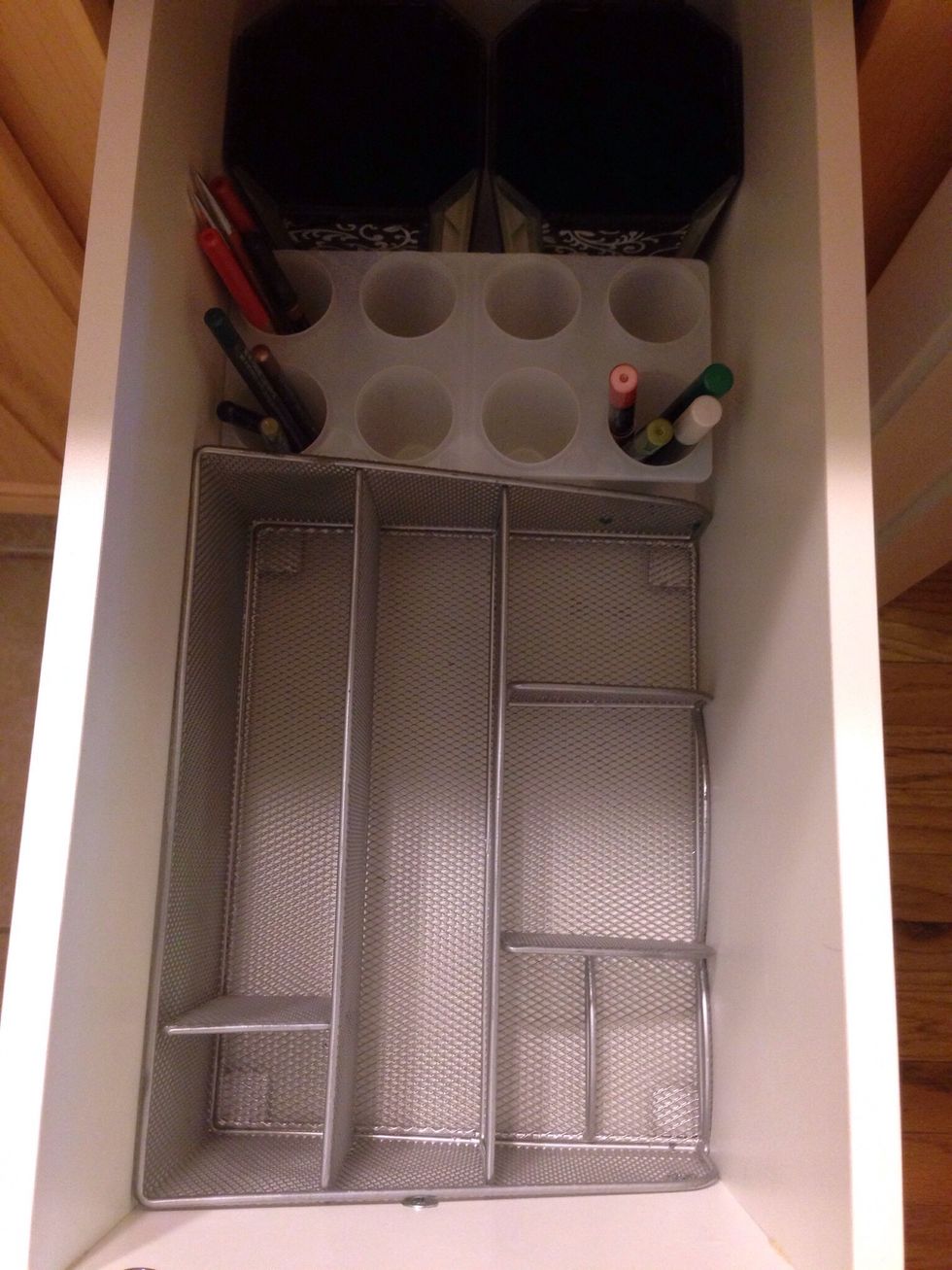 Find any old bins or containers that can fit in your drawers. I also used an old Popsicle maker to store some of my makeup. As many dividers you create the easier it will be to pull anything out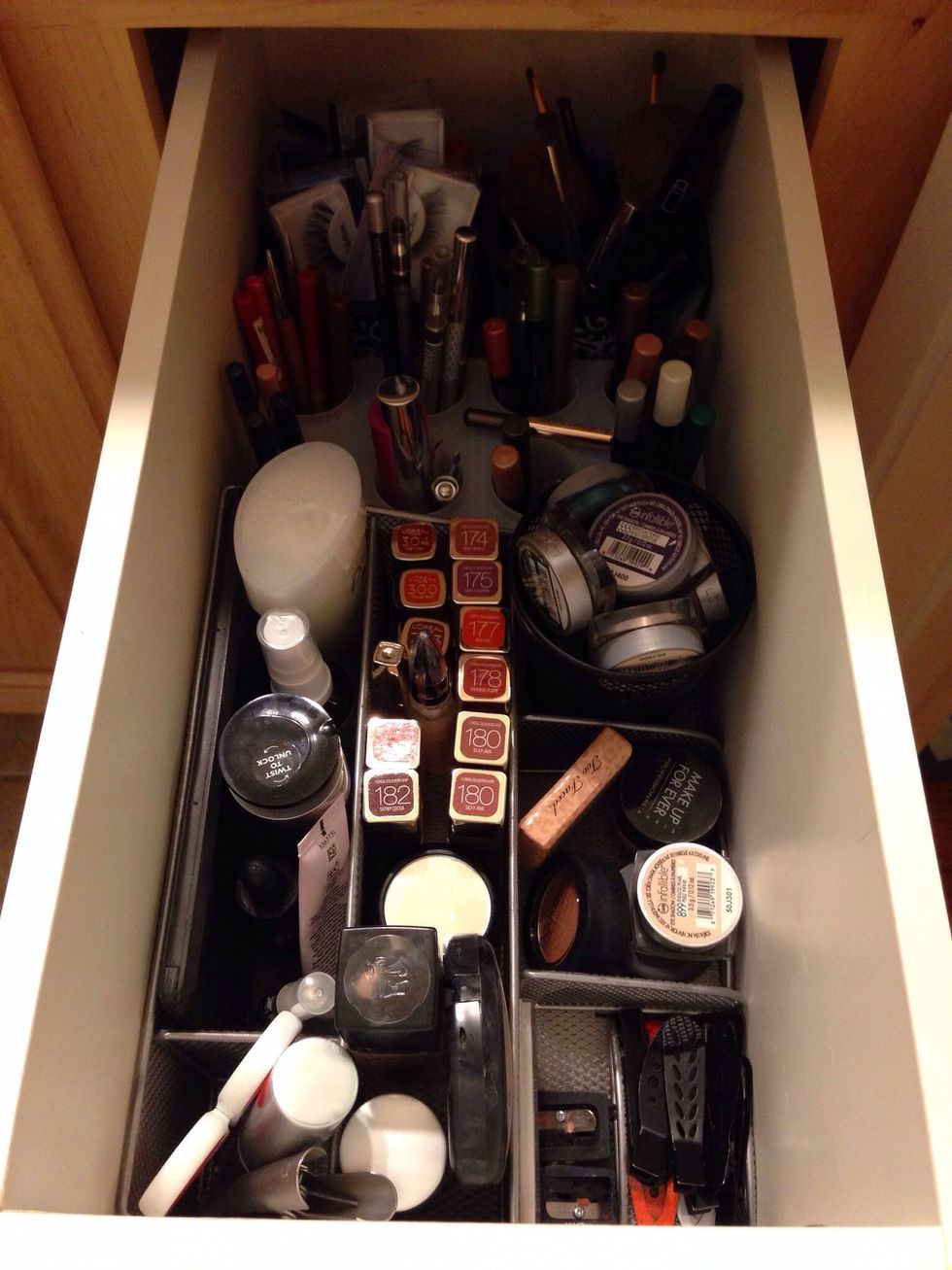 Voila! Magically organized
Now I have a space for my makeup brushes. All my eye makeup and even my fake lushes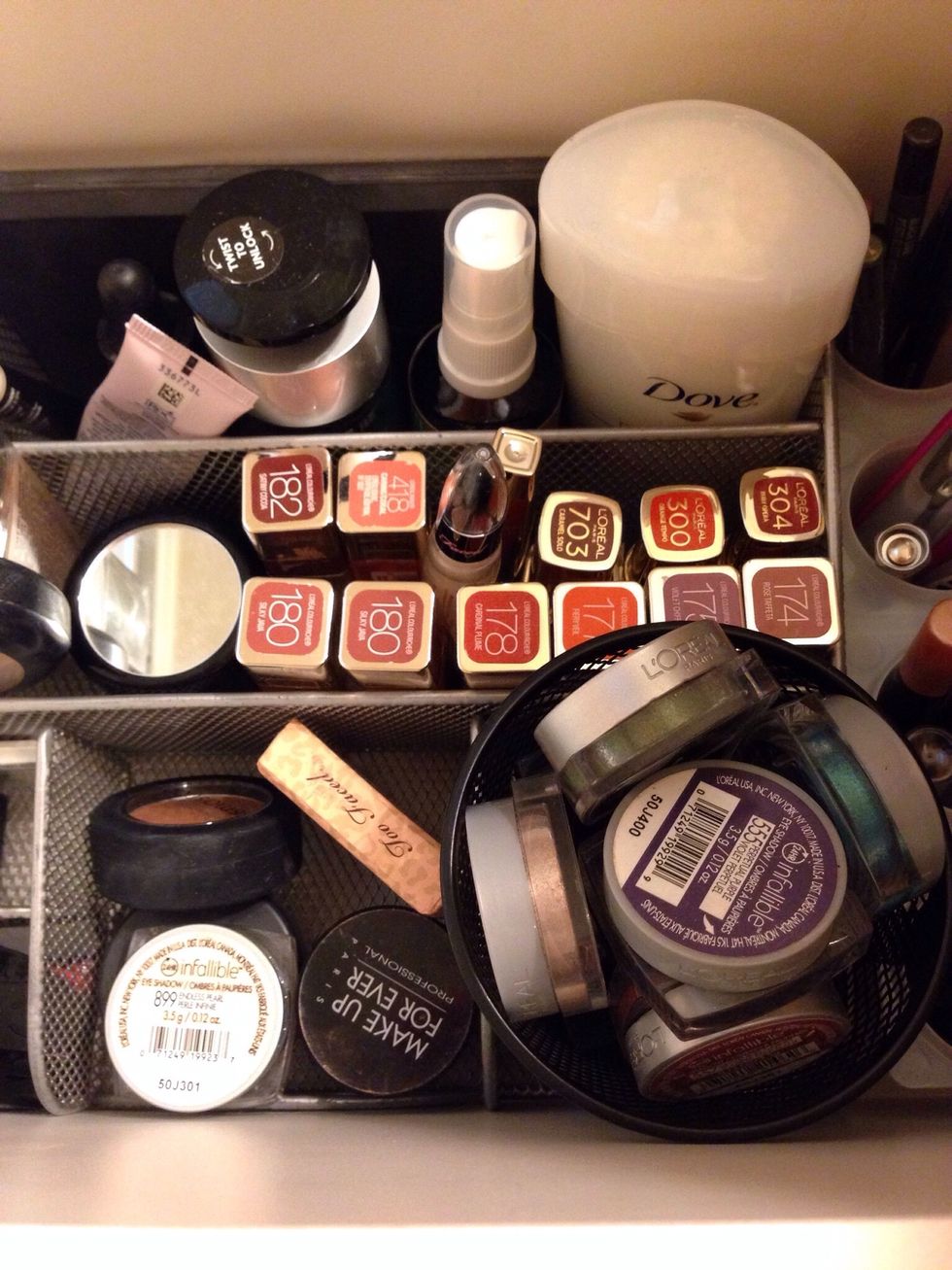 A special space for my eyeshadow and for blush. All my lipsticks organized easy to see the shade.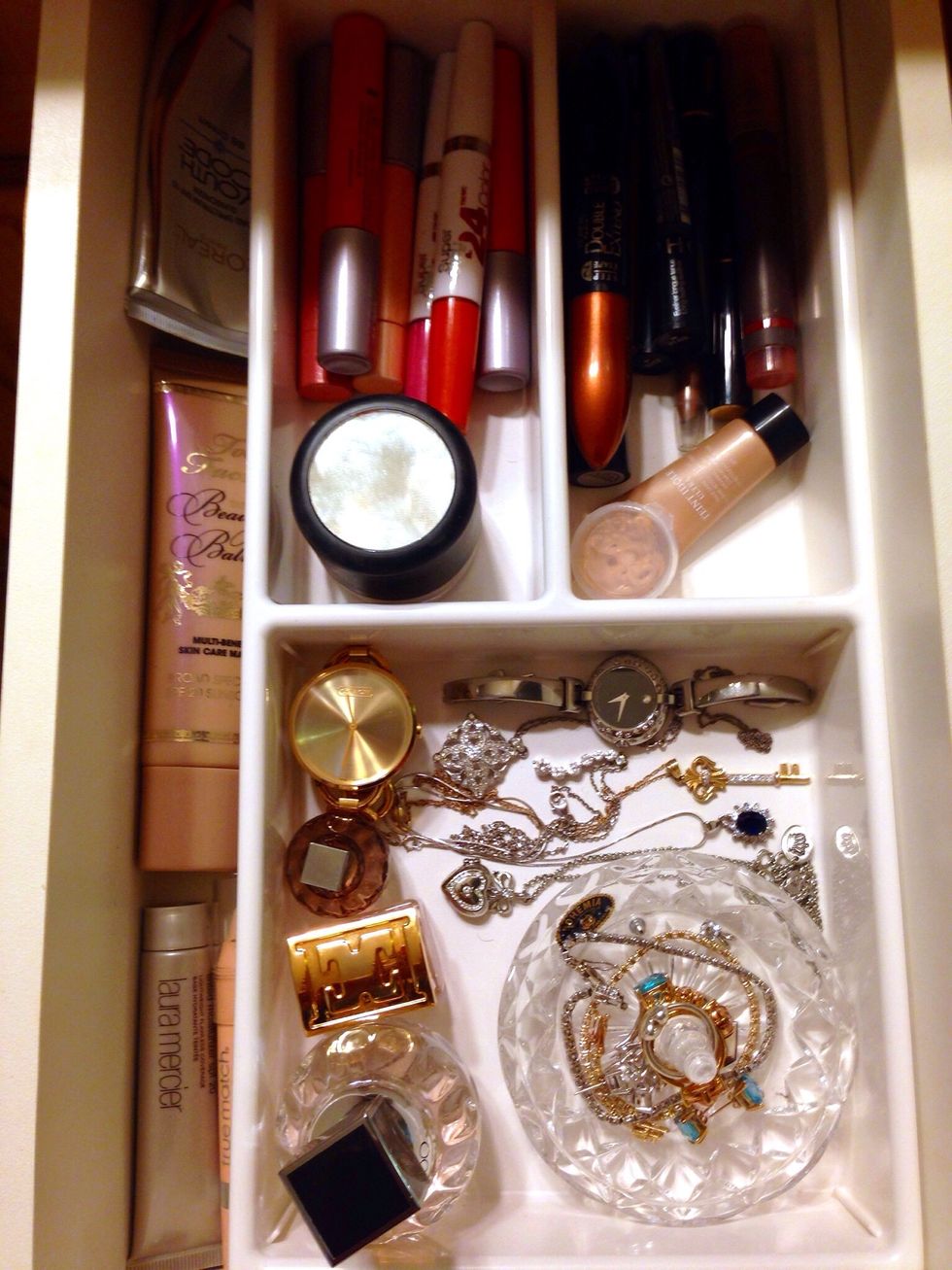 I divided the top drawer as well. Placed there all my primers, perfume and more makeup 😜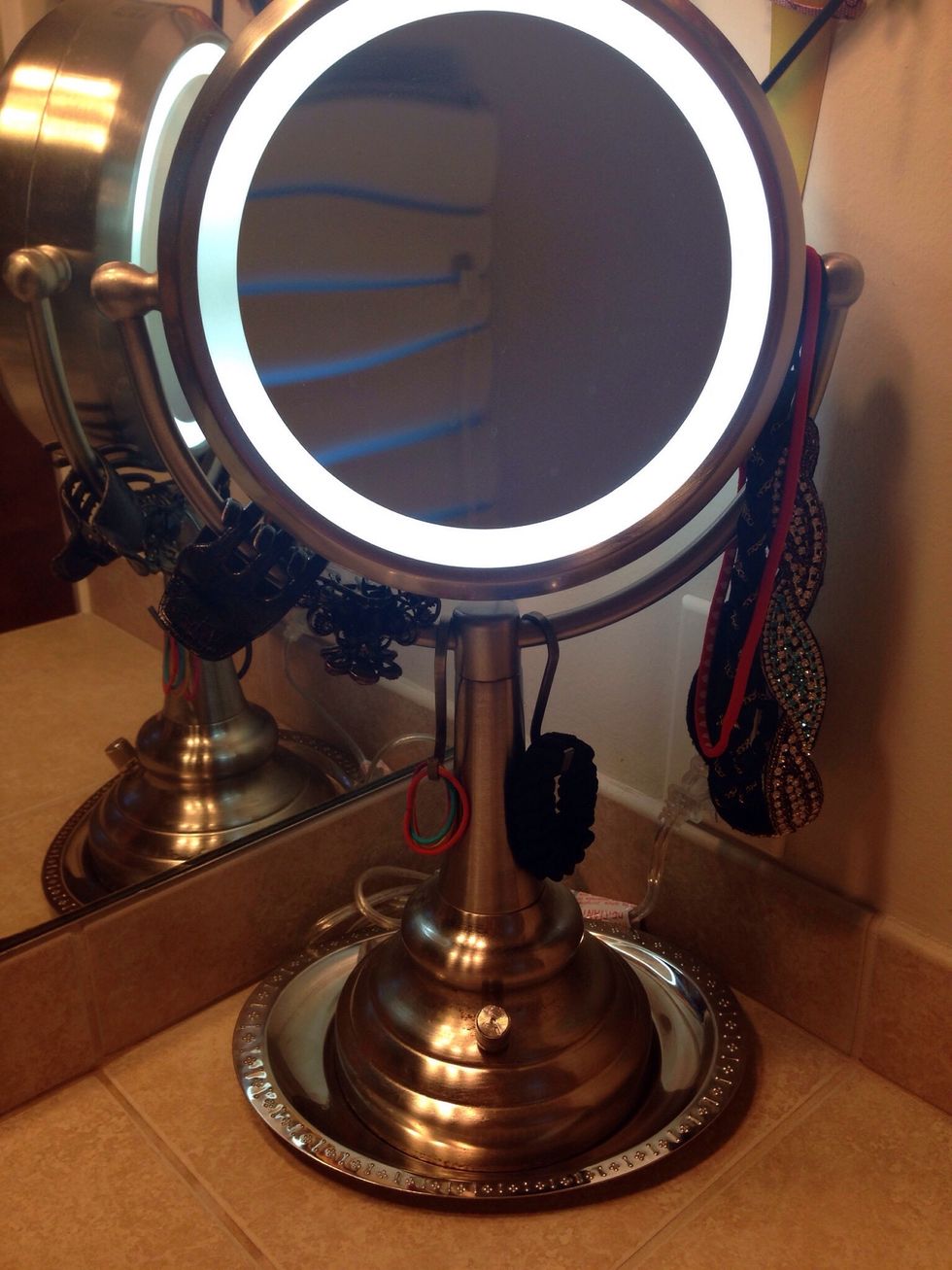 Even my magnifying mirror is busy holding my hair accessories 😅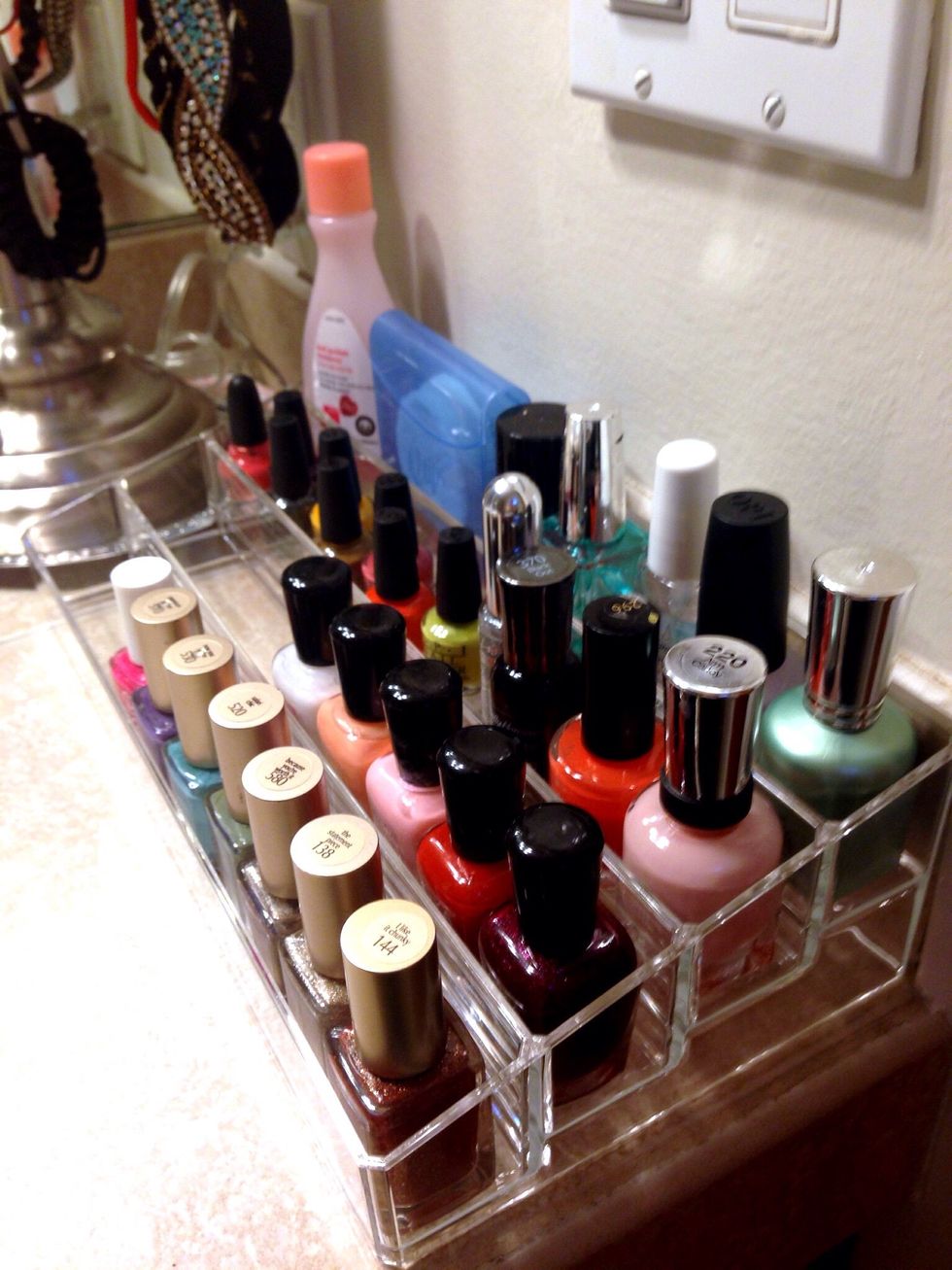 No room left for my nail polish so I found at TJMaxx this acrylic trey just for this, but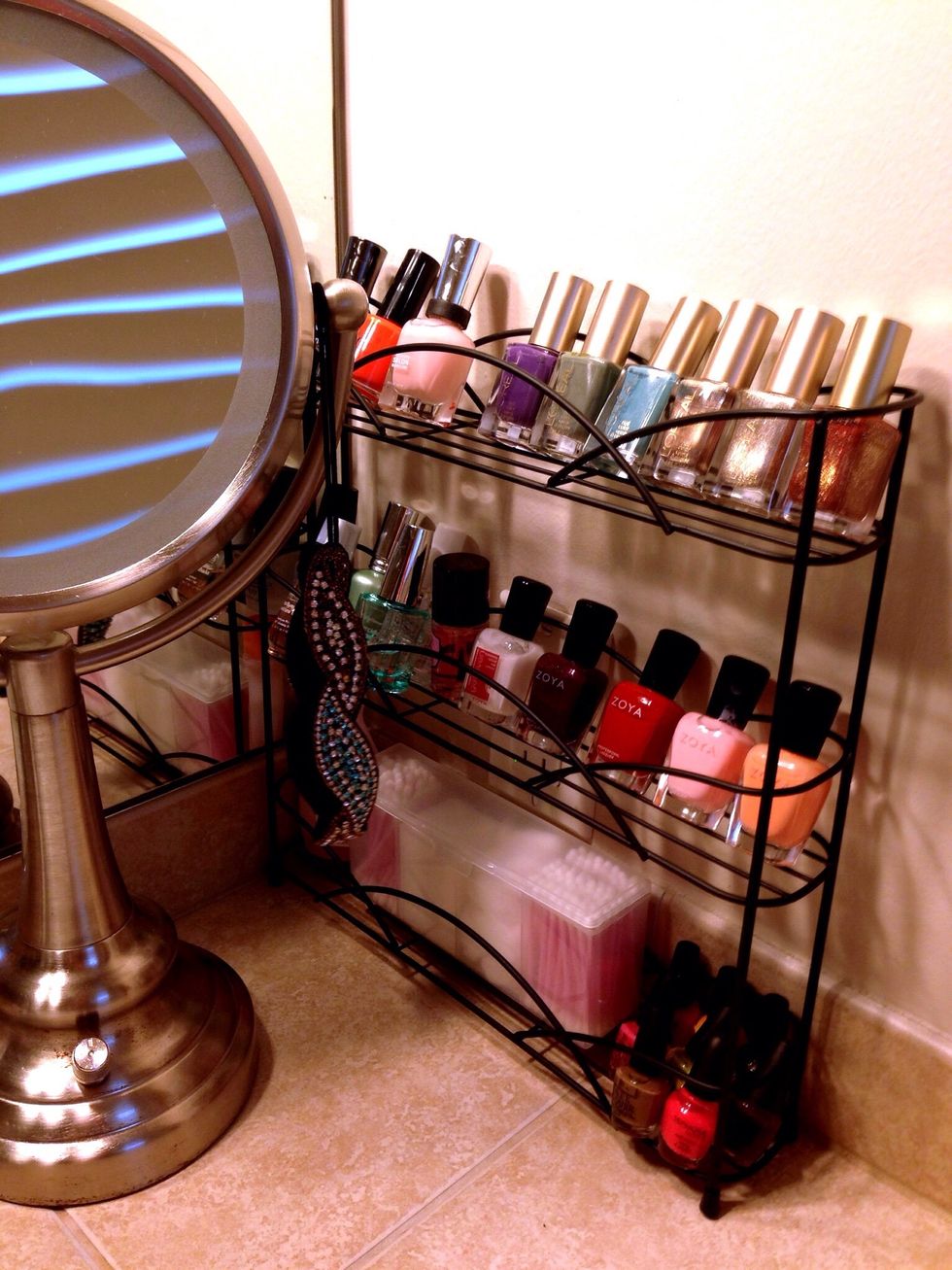 If you can't find anything like that then you can repurpose your old spice rack or anything like it will do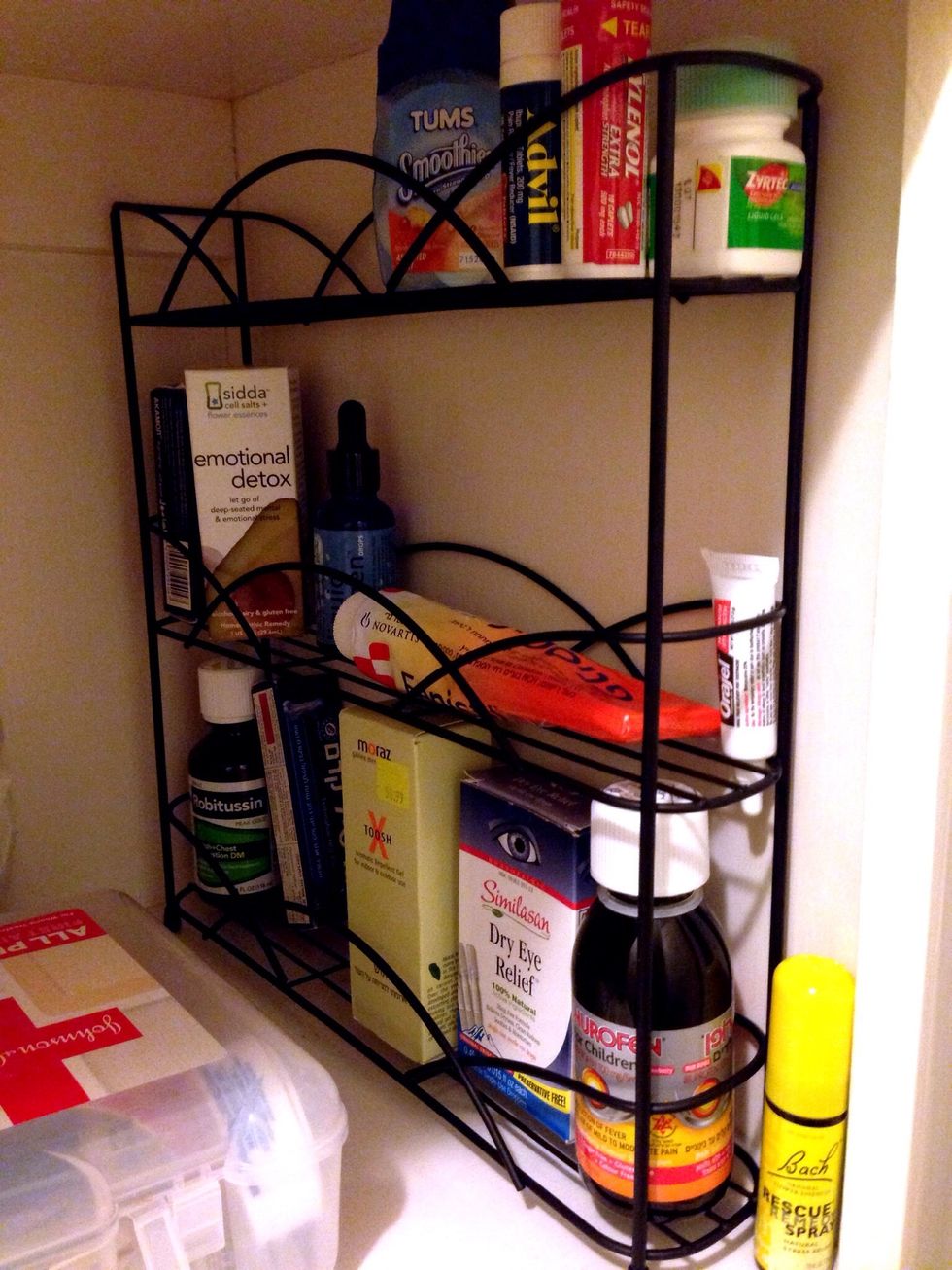 After finding the acrylic tray I moved my spice rack to the medicine cabinet and it works well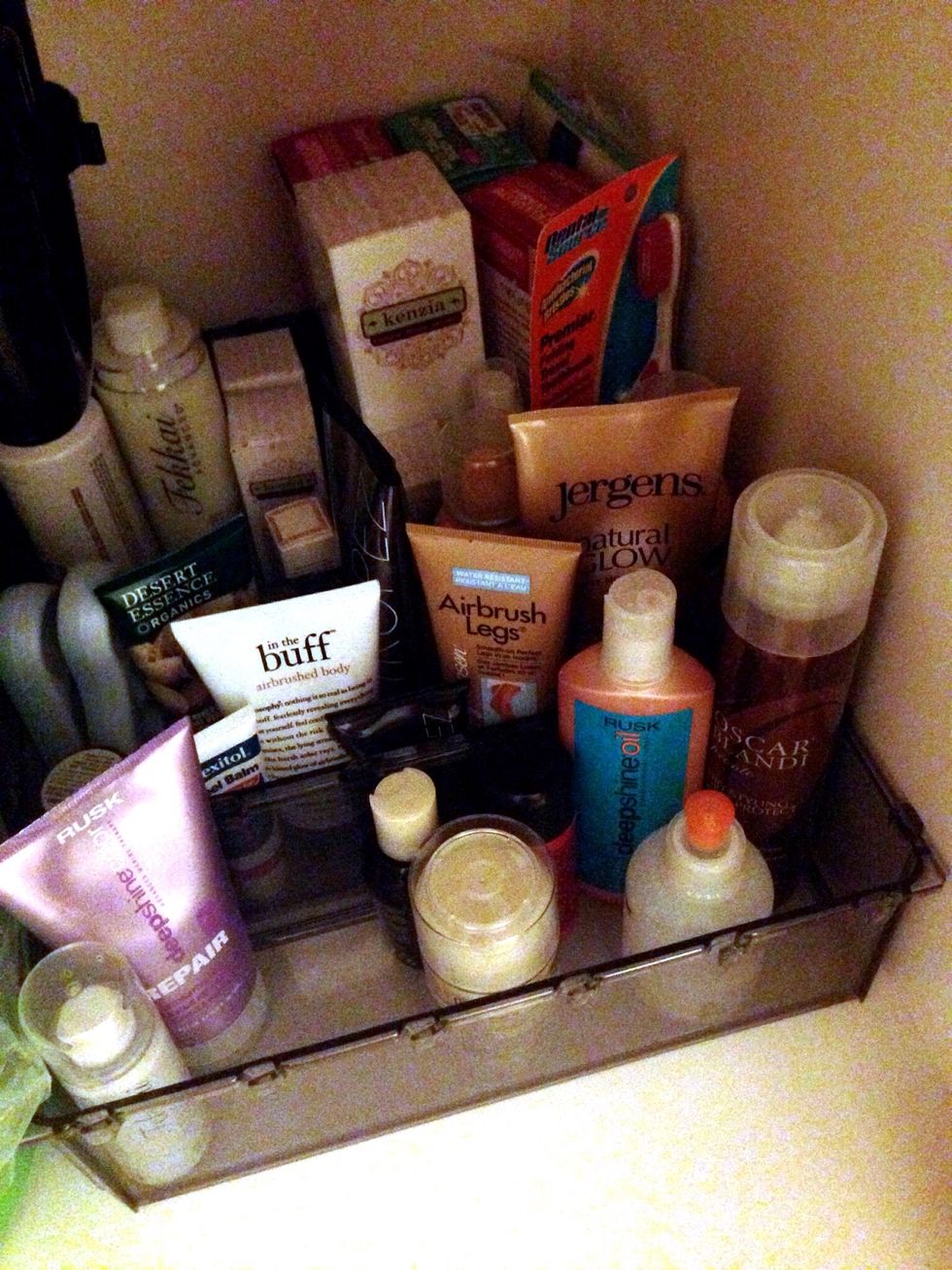 Under the sink I placed some narrow bins to hold all other bigger items such as body lotions and hair styling products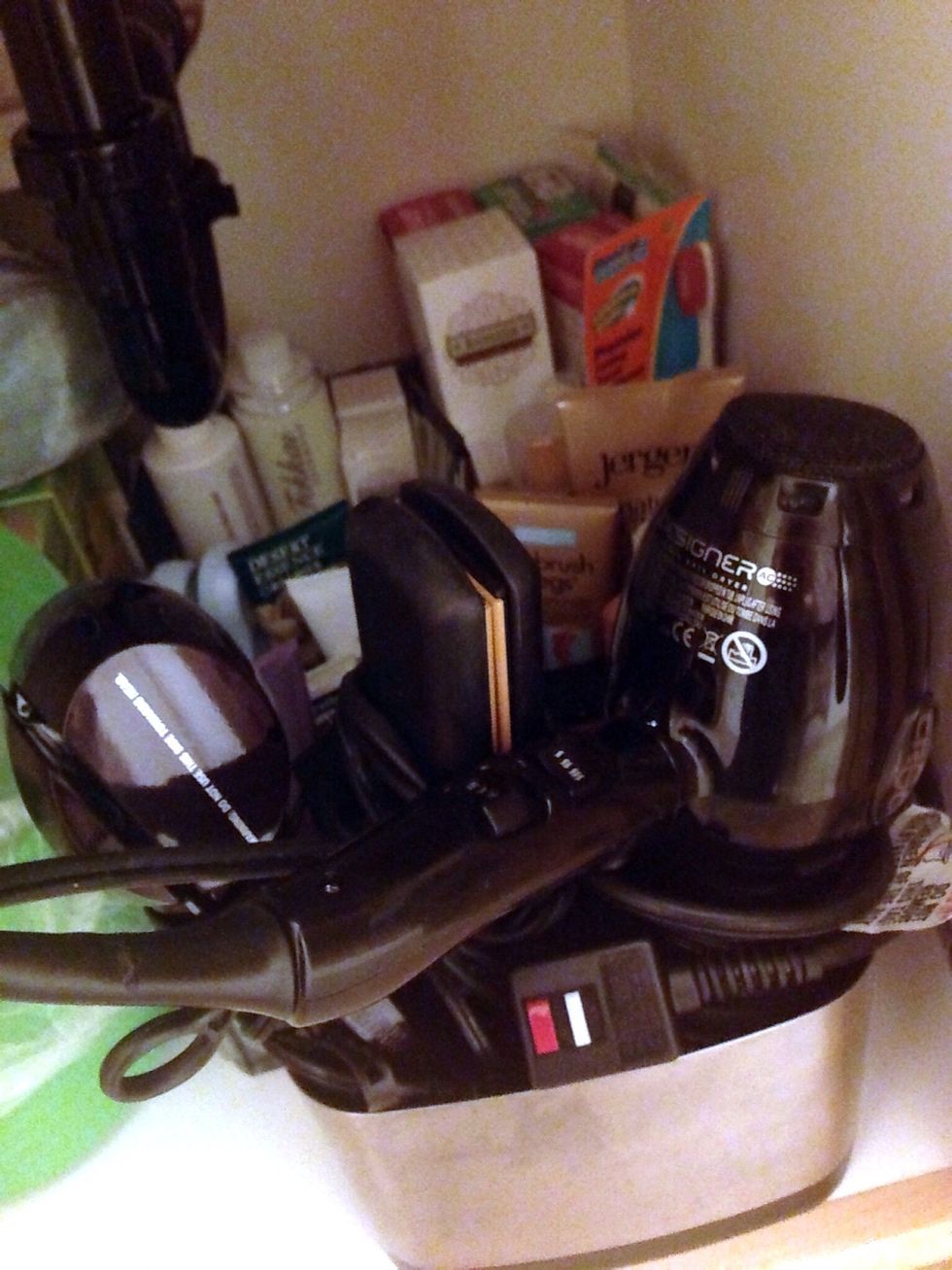 I had an extra space for my hair tools as well...yay
The creator of this guide has not included tools
Ilanit V. B.
Proud owner of "Coffee Shots" and "Chickpeas". Multicultural mom with tendency to improve what already exists, seems like nothing new...yet totally different