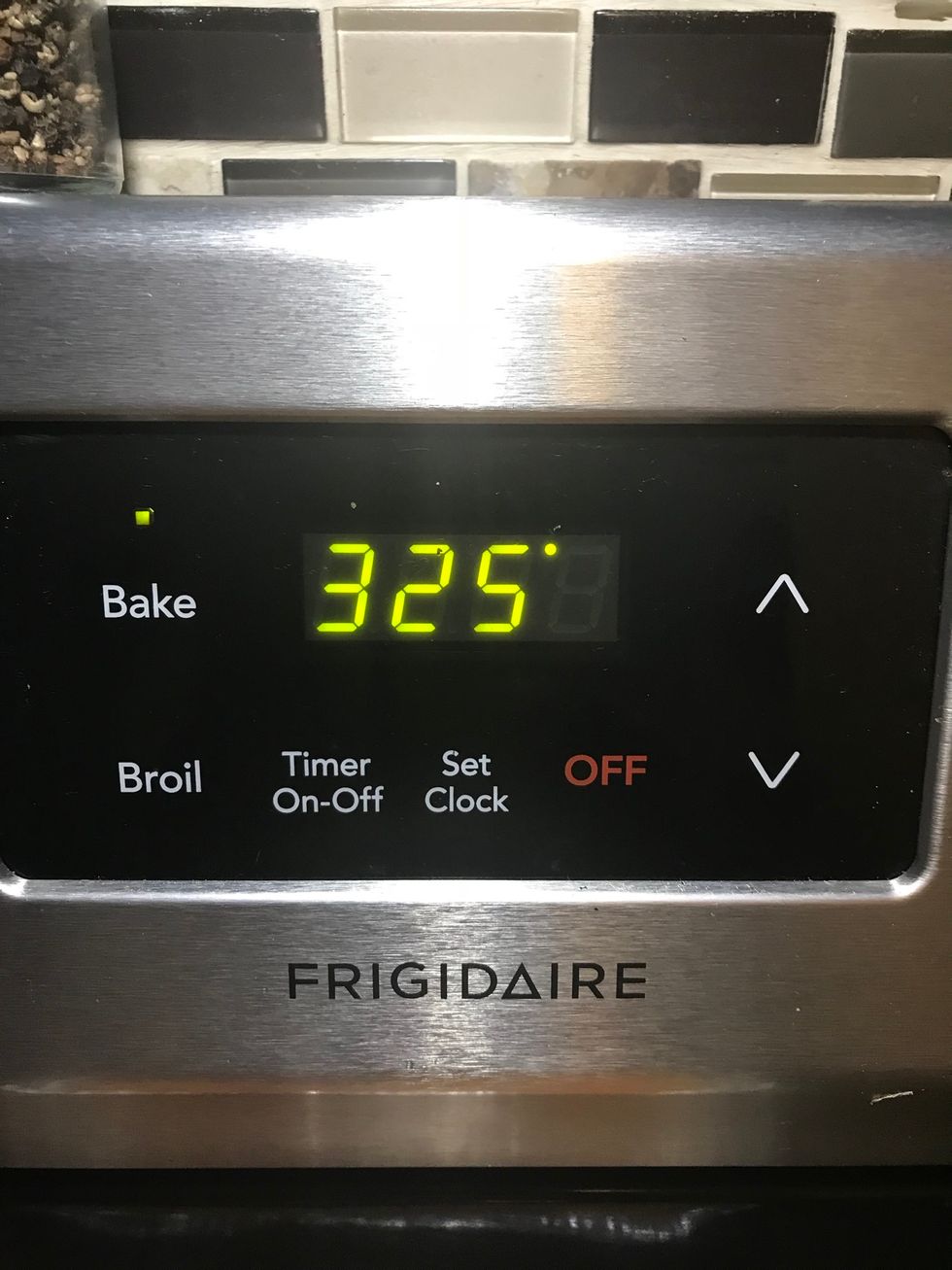 Preheat the oven to 325 F.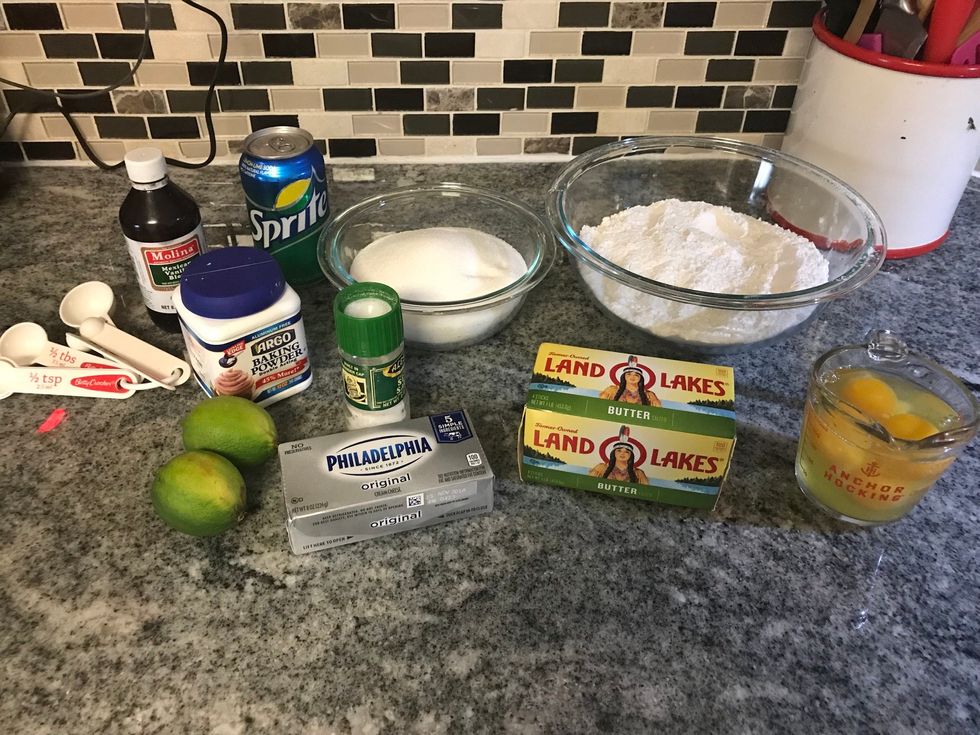 Ingredients you'll need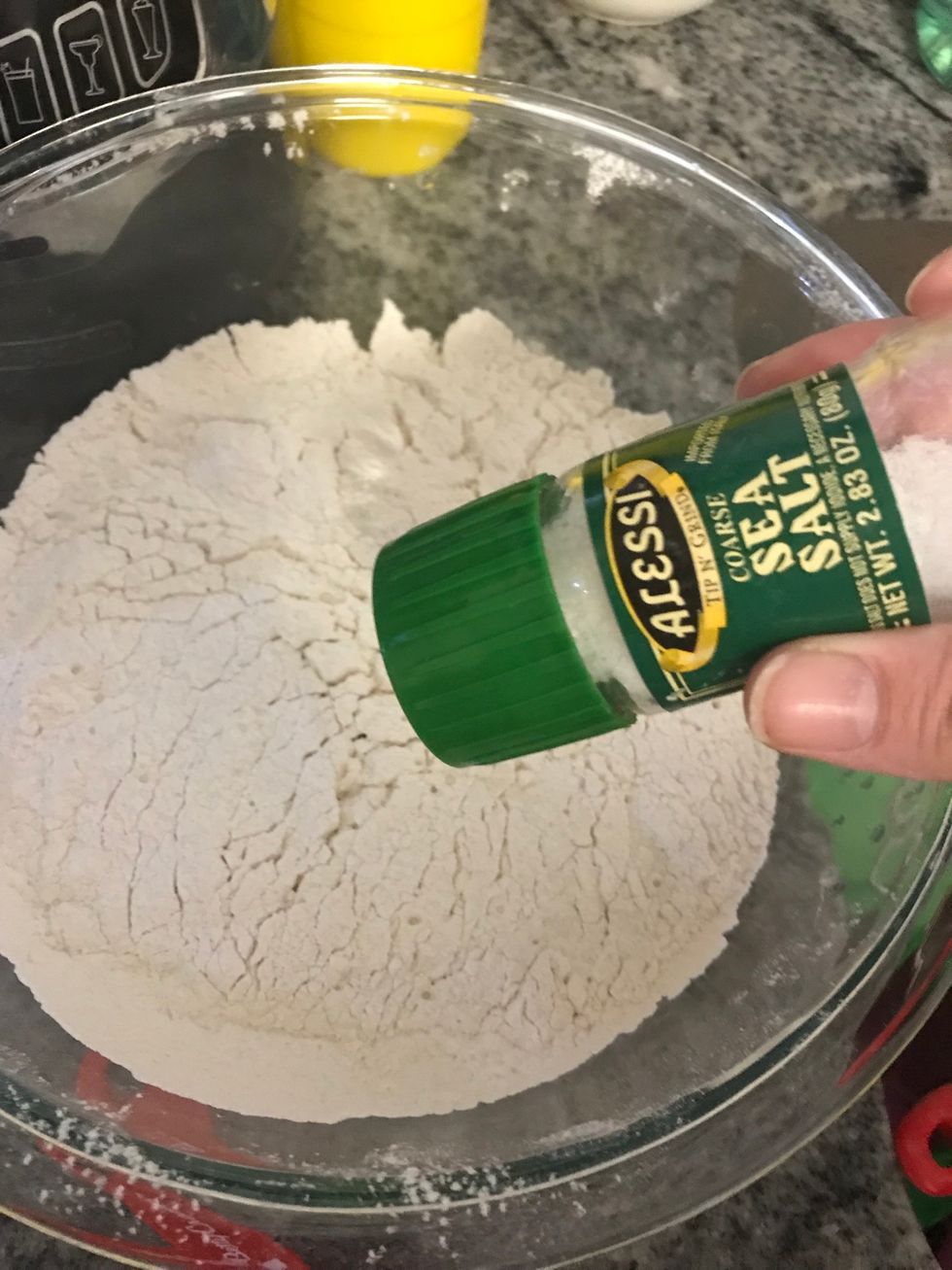 Add a pinch of salt to the flour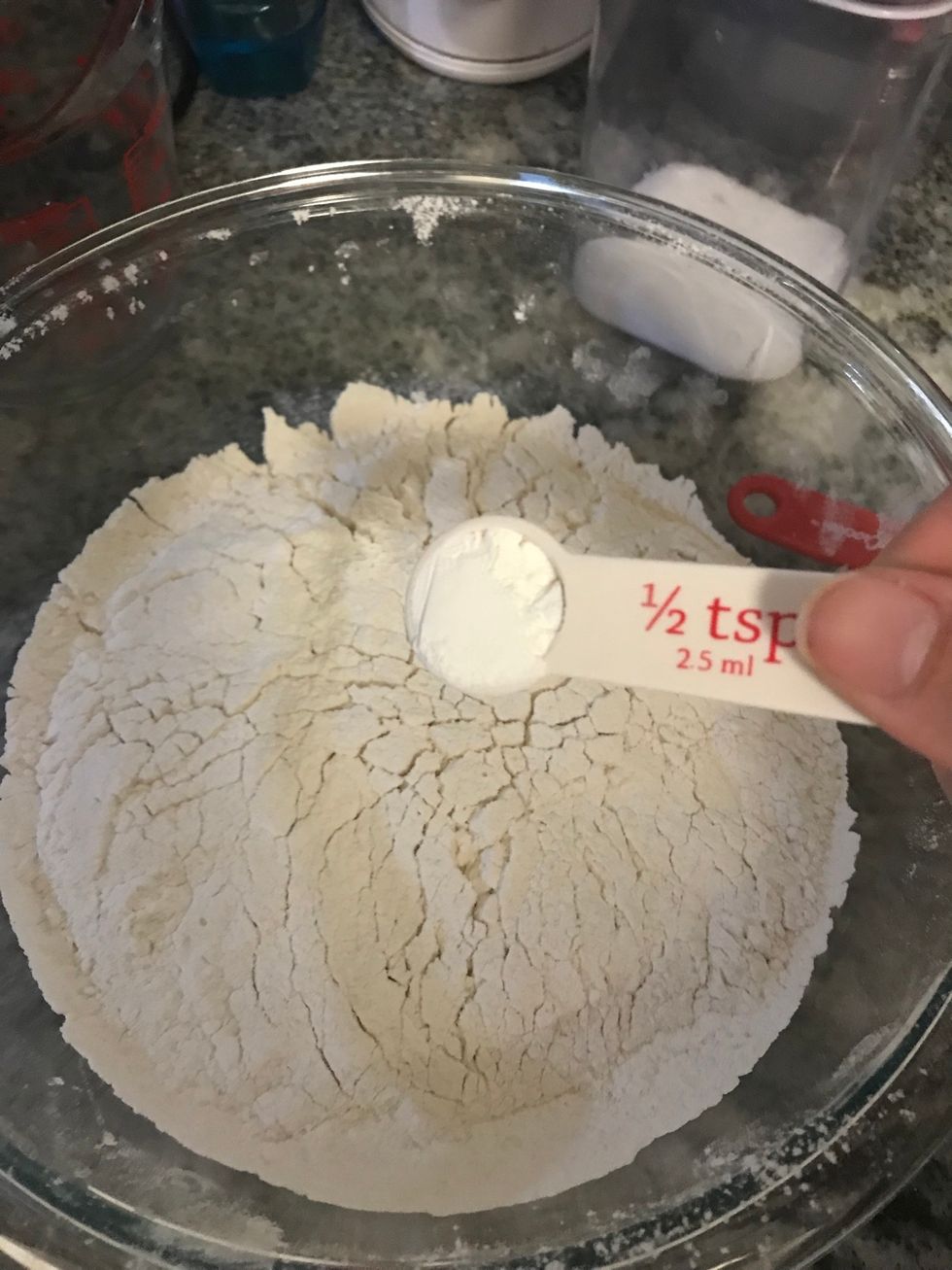 Add the baking powder to the flour as well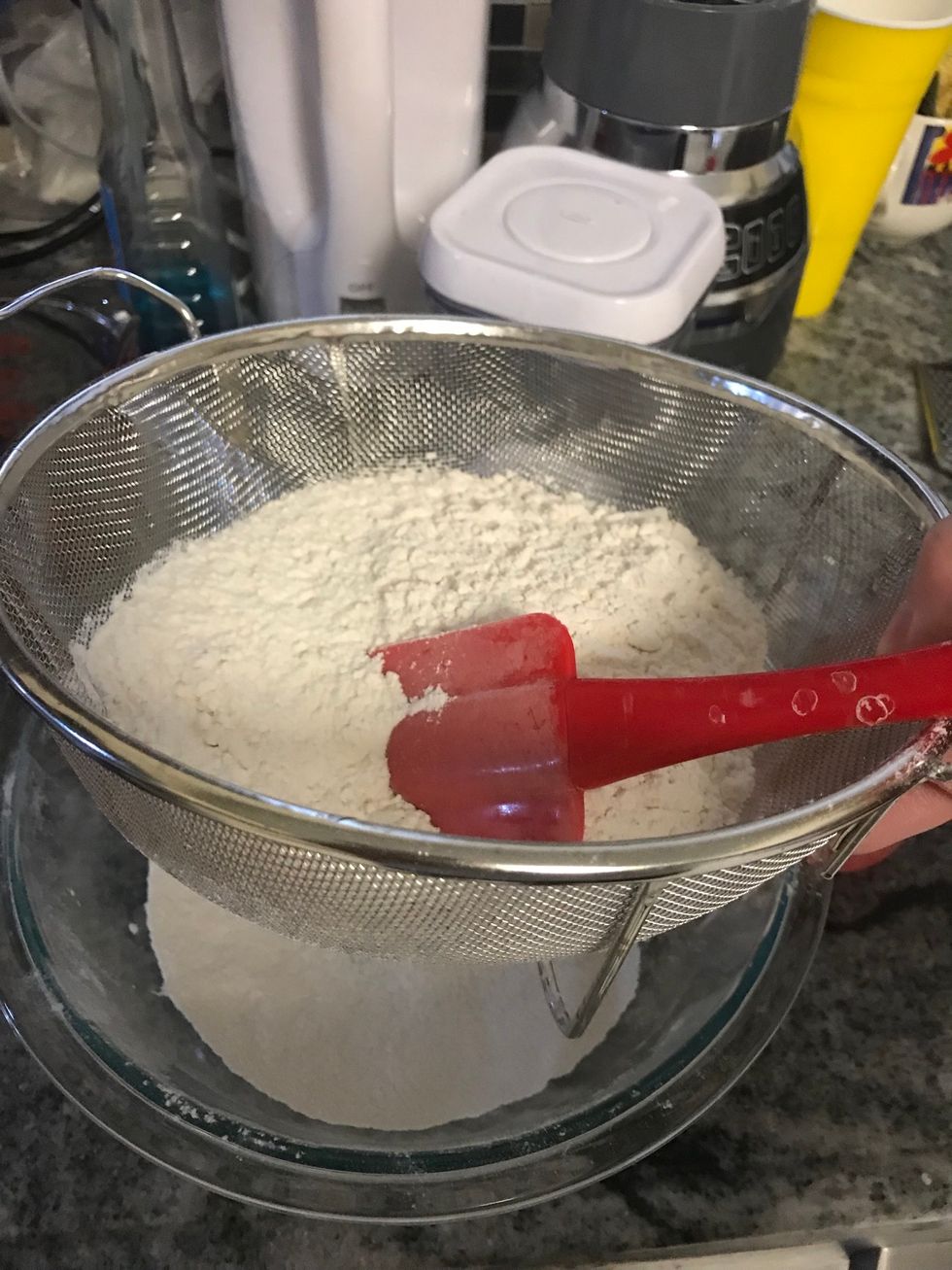 Sift the dry ingredients twice, but really do it cuz it makes a difference.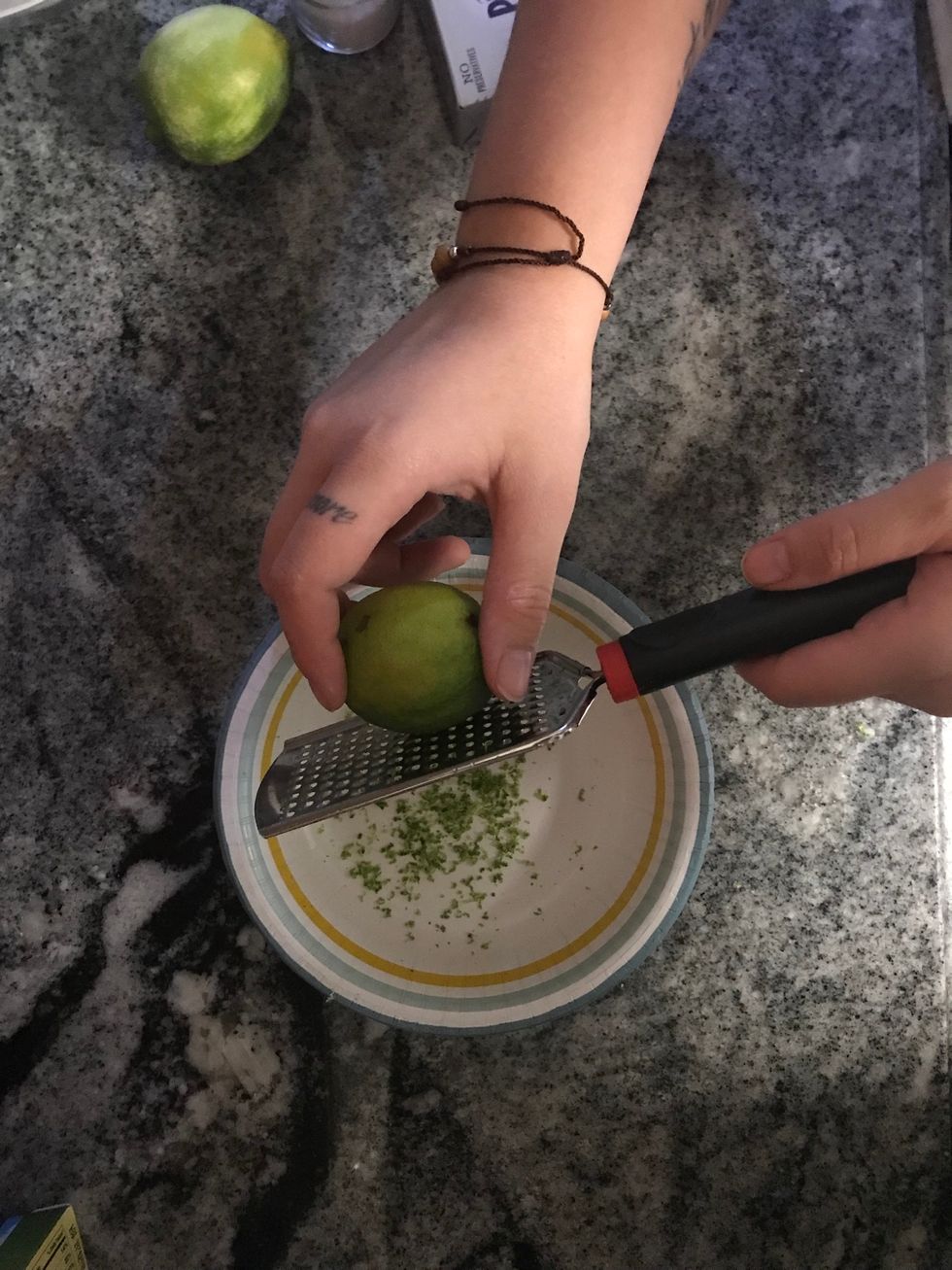 Get the zest of 2 limes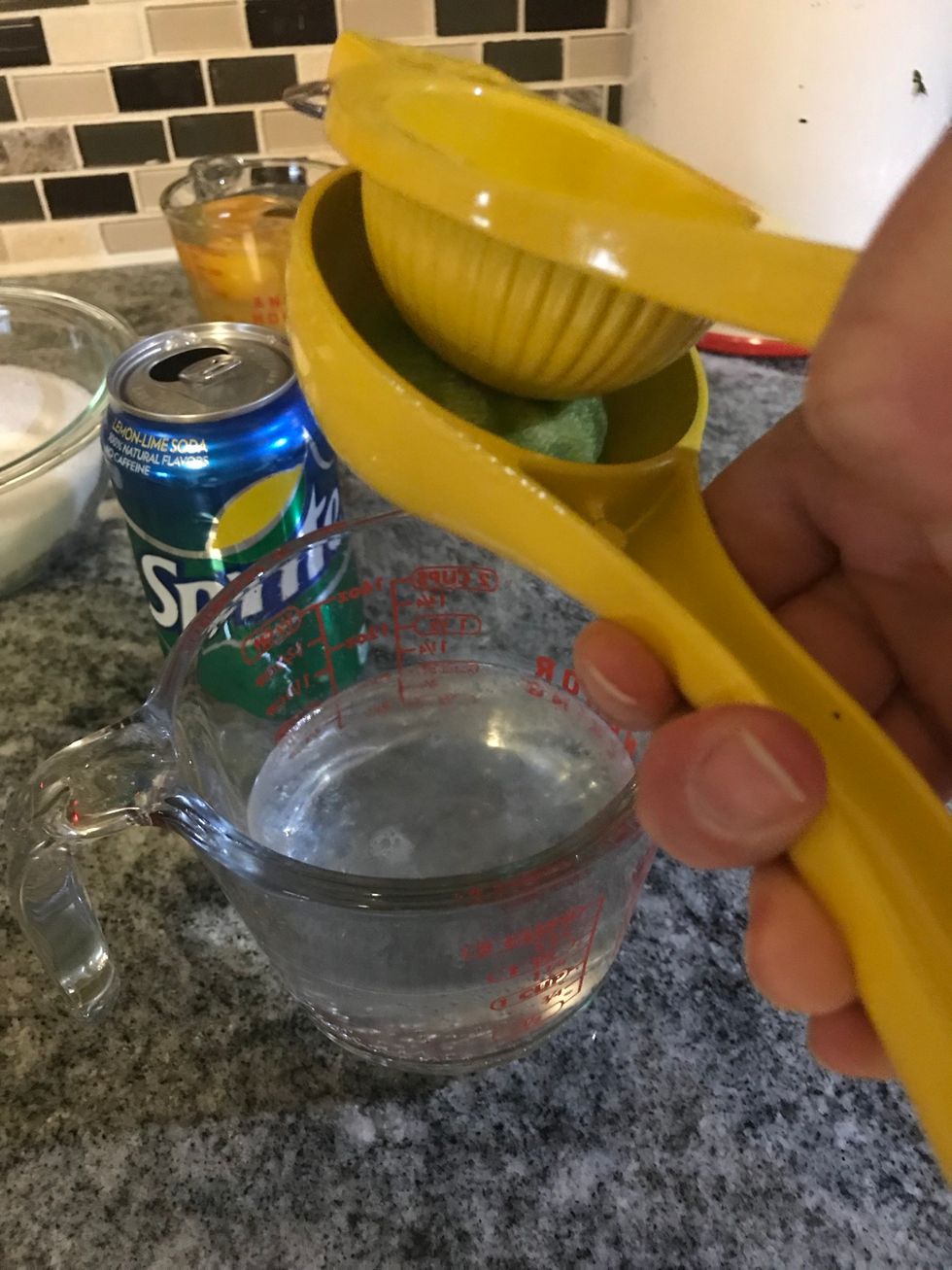 And juice one of them and add it to the cup of soda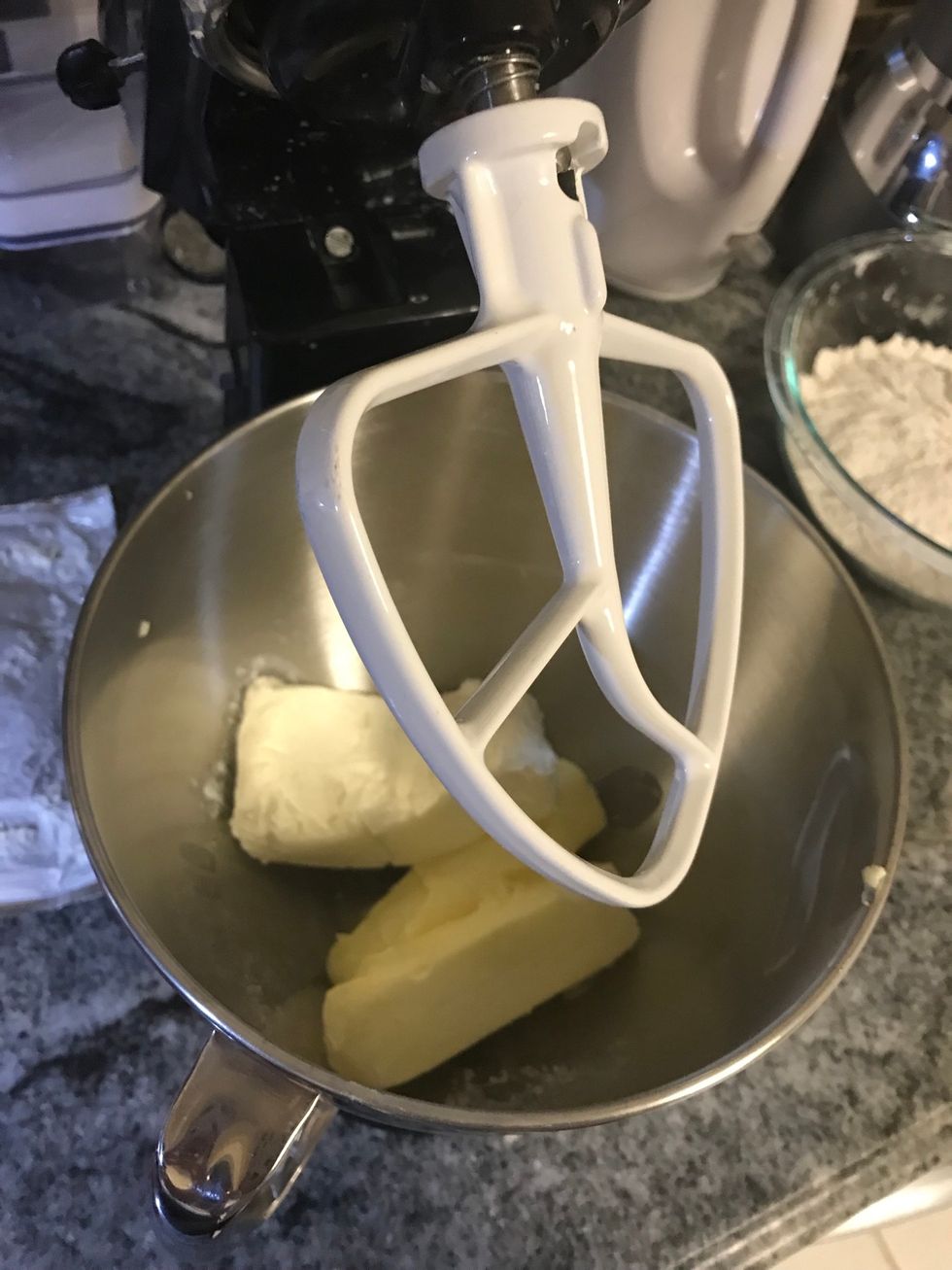 Cream the butter and cream cheese with the paddle attachment until smooth.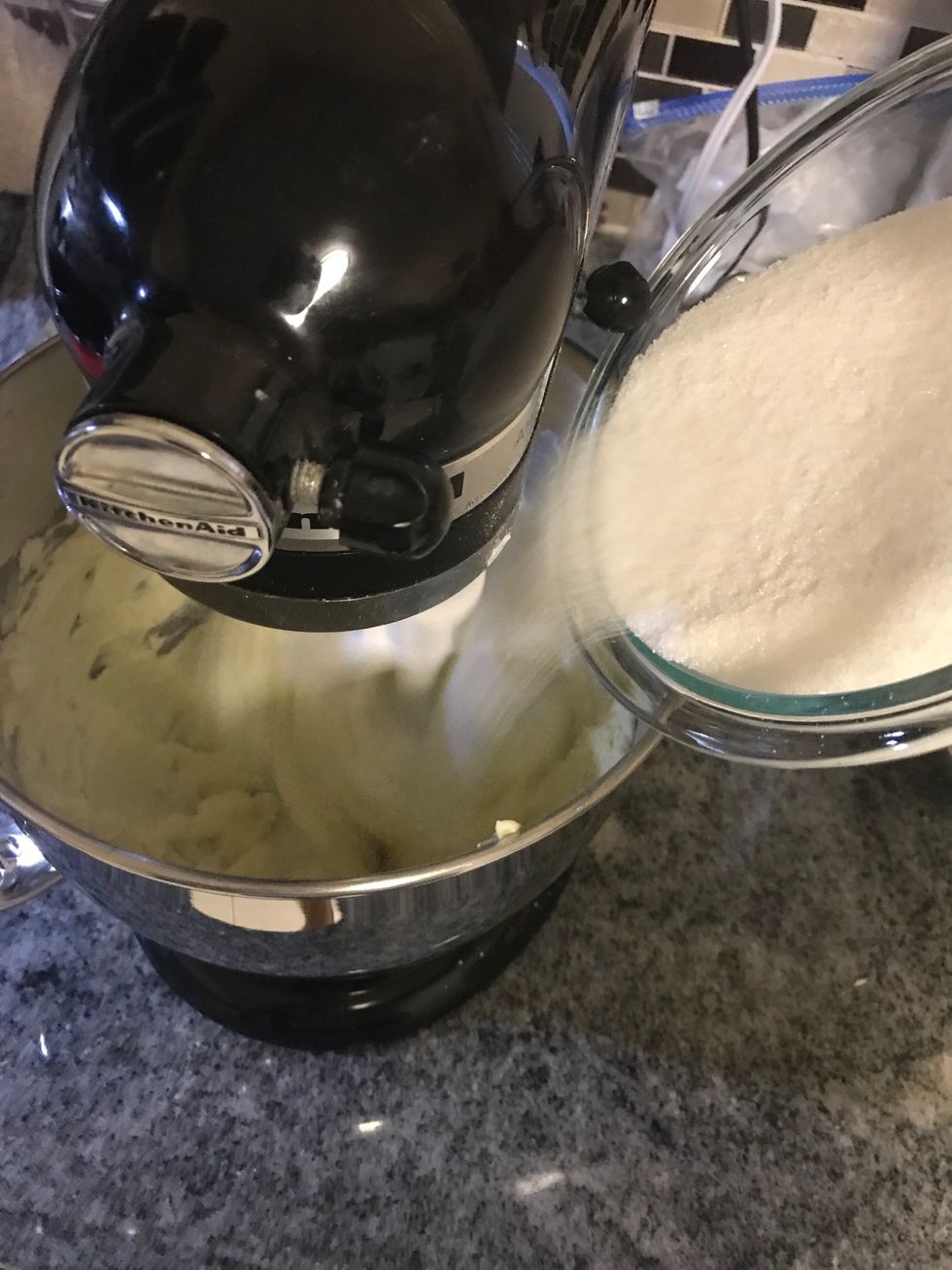 Slowly add the sugar.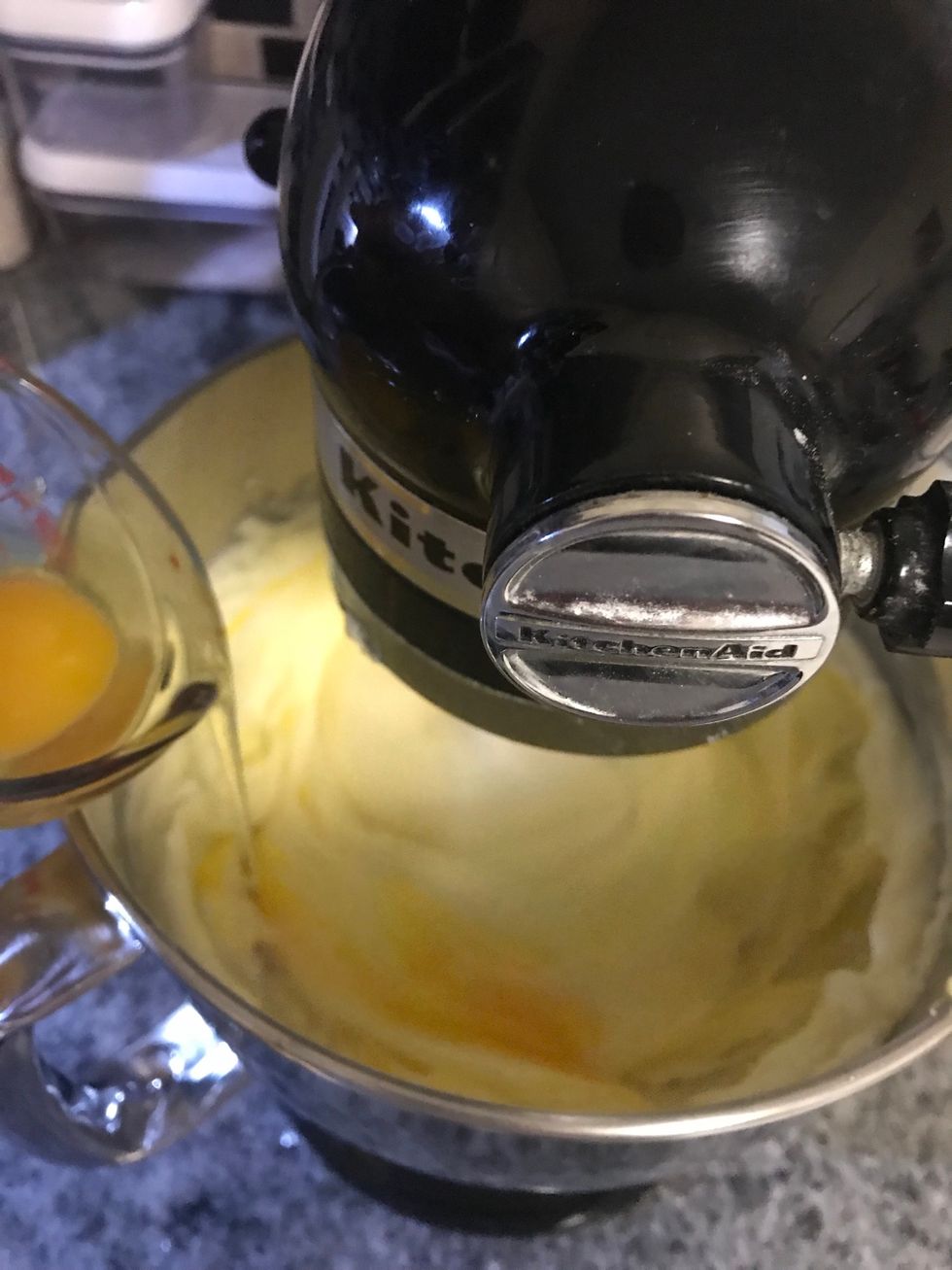 Start adding the eggs one by one until combined.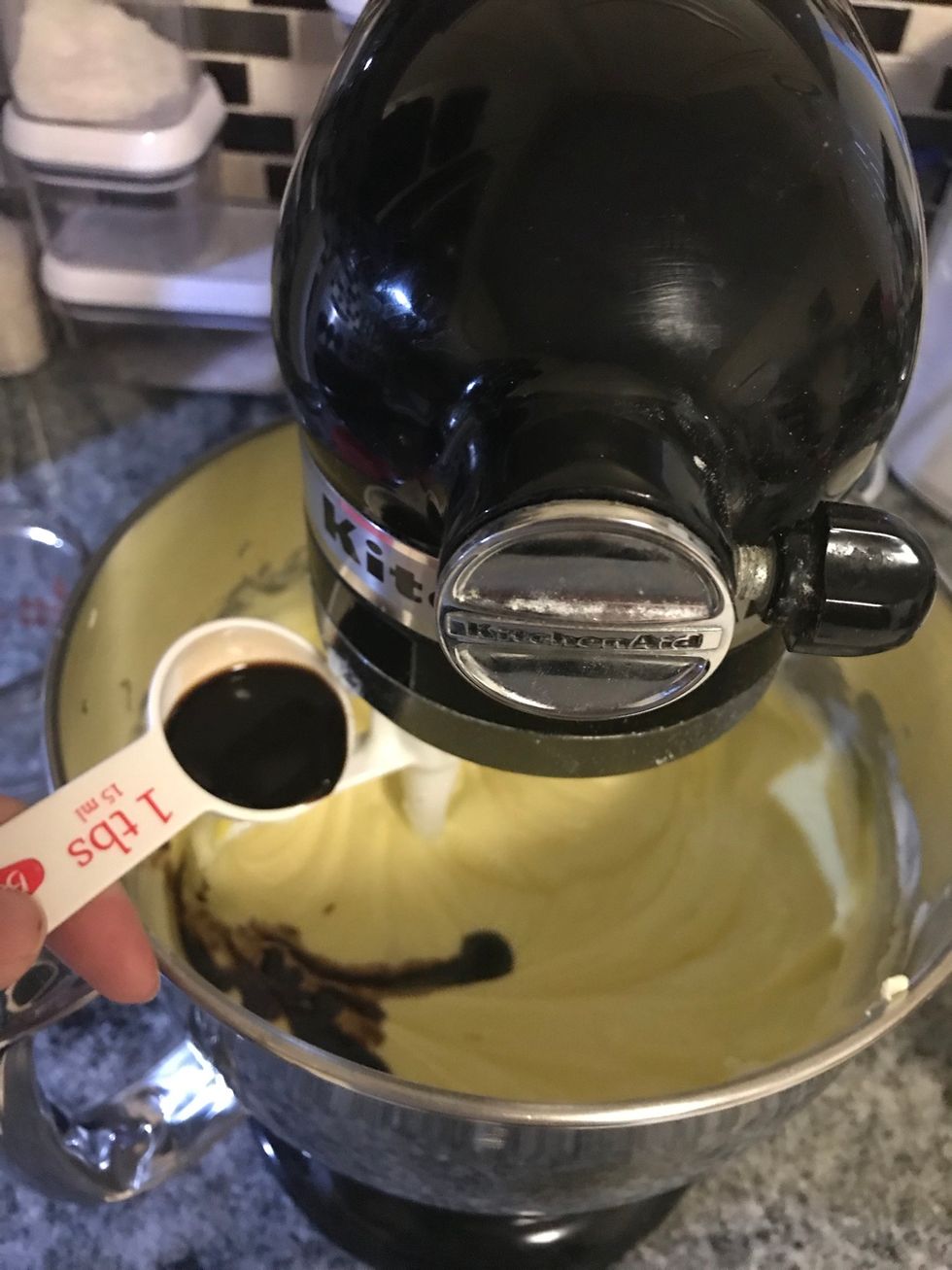 Add the vanilla extract and keep beating.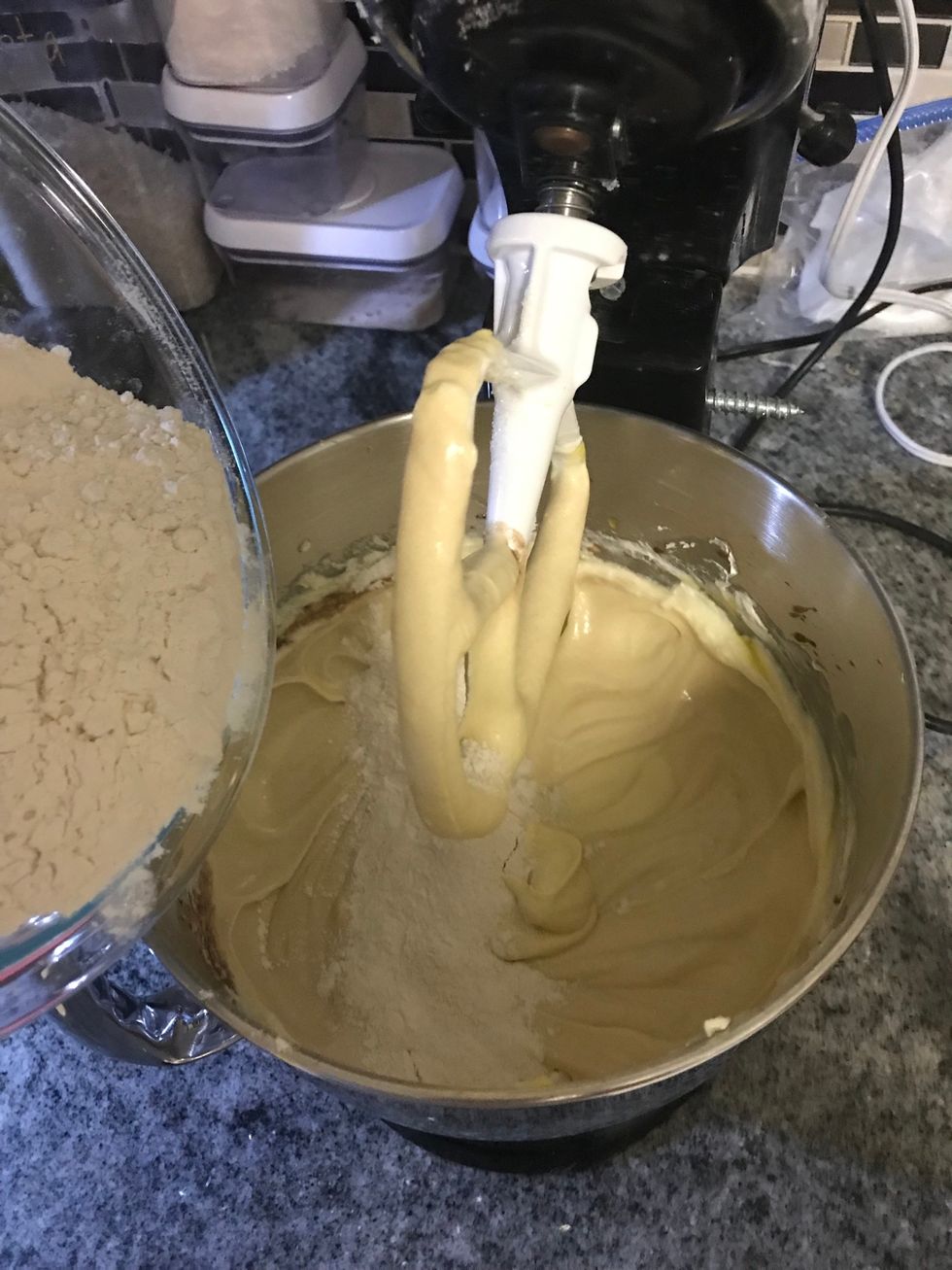 Add the dry ingredients and incorporate well.
Add the zest and incorporate it with a spatula. I do this so I don't leave any of the zest on the paddle attachment.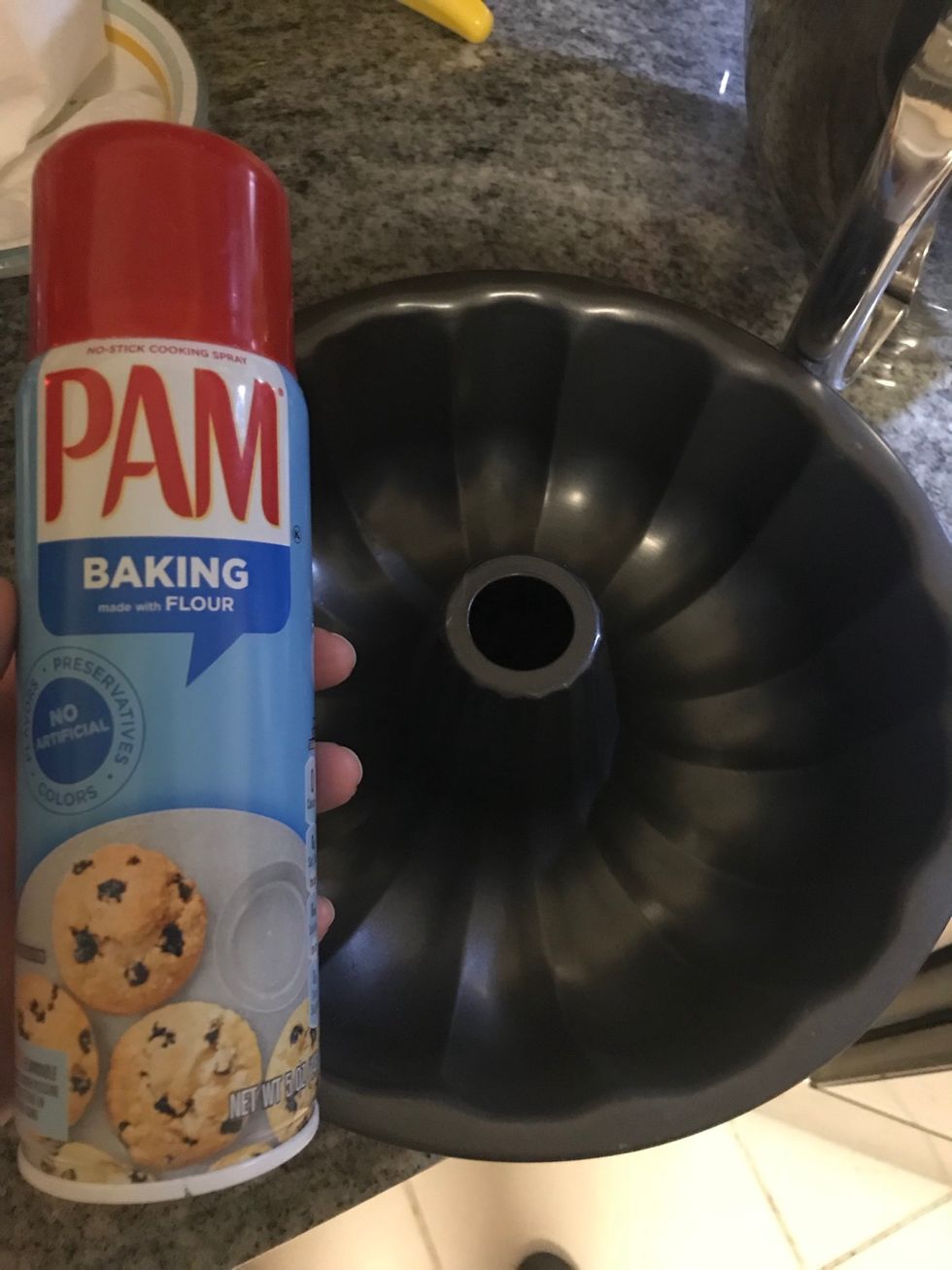 Grease the pan, I'm using this pam spray that has flour in it, but if you don't have it just grease and flour the pan.
Pour batter in to the pan and bake it for about 1 hour and 20 minutes or until you can stick a knife in it and it comes out clean.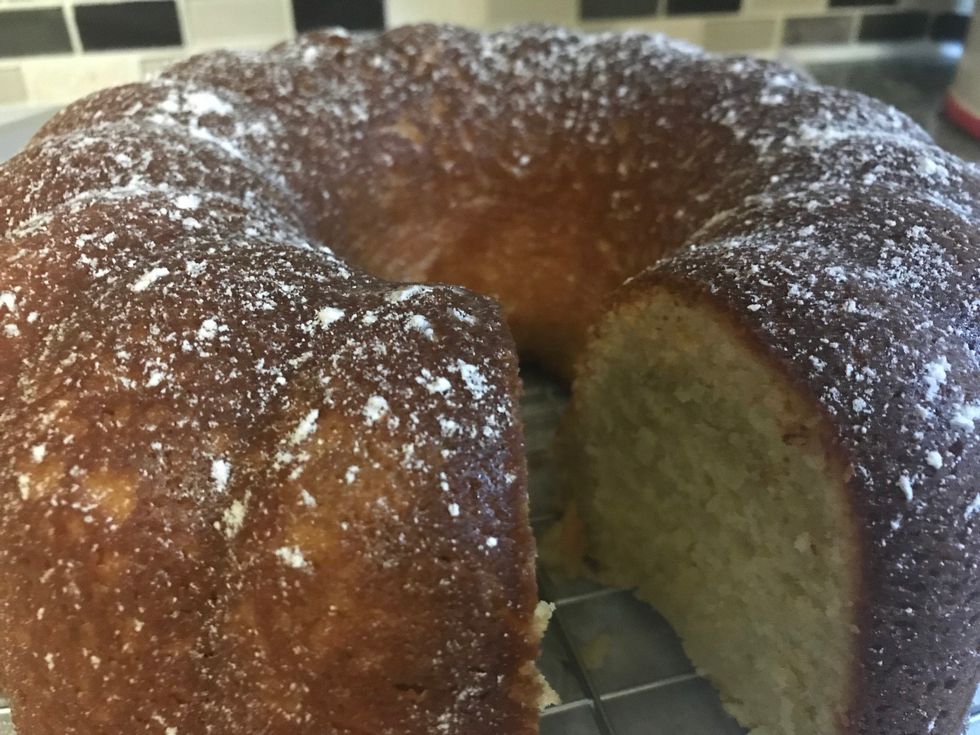 Dust with powdered sugar and enjoy
3.0c Flour
8.0oz Butter
5.0 Eggs
2.0c Sugar
4.0oz Cream cheese
1.0 Juice of 1 lime
2.0 Zest of 2 limes
1.0c Lemon or lime soda
1.0pch Salt
0.0tsp Baking powder
1.0Tbsp Vanilla extract