I grow my own strawberries in my backyard and use them for this dessert. They are picked at the peak of ripeness for the juicy gems that they become. Enjoy!
1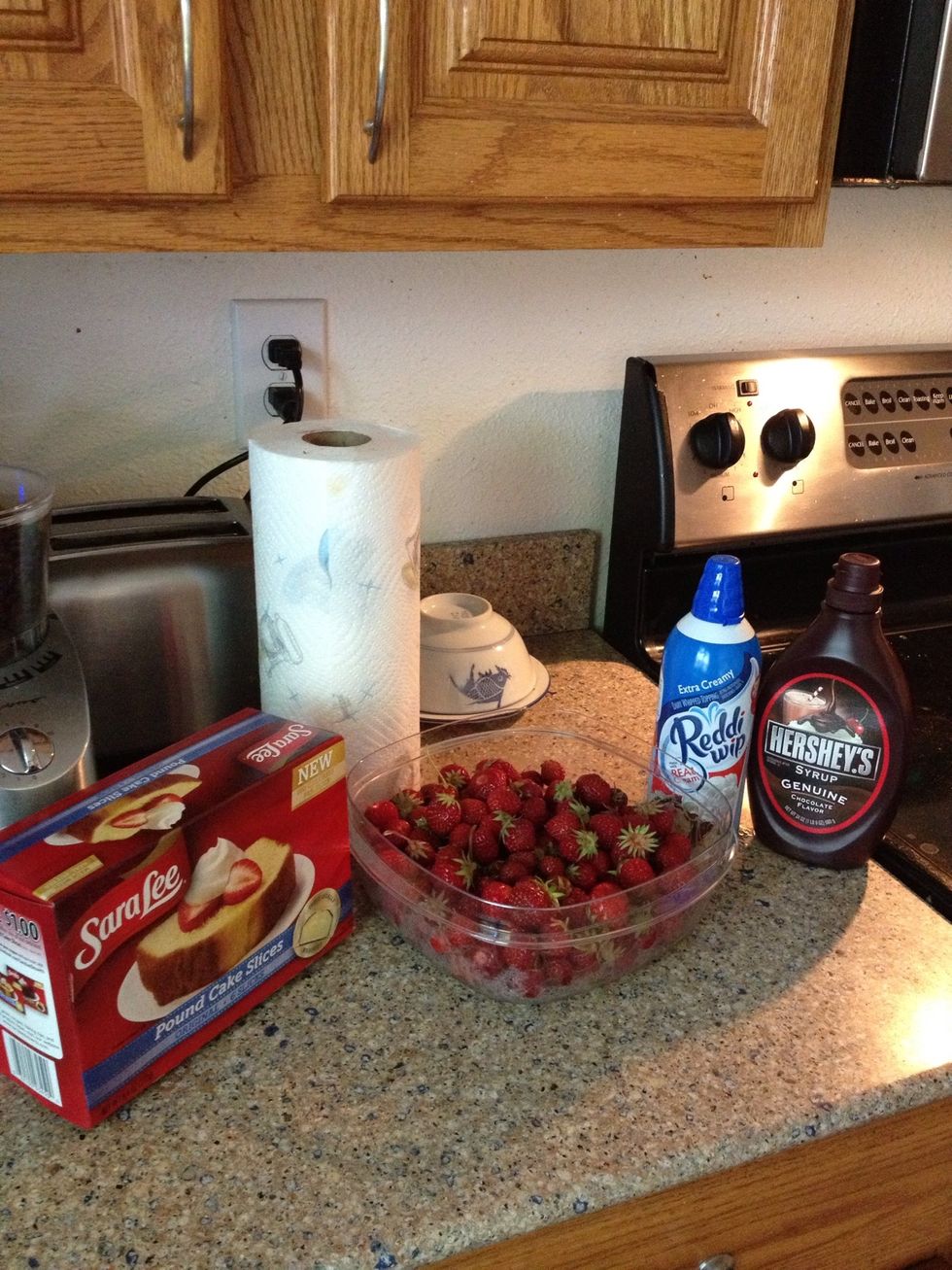 Ingredients :D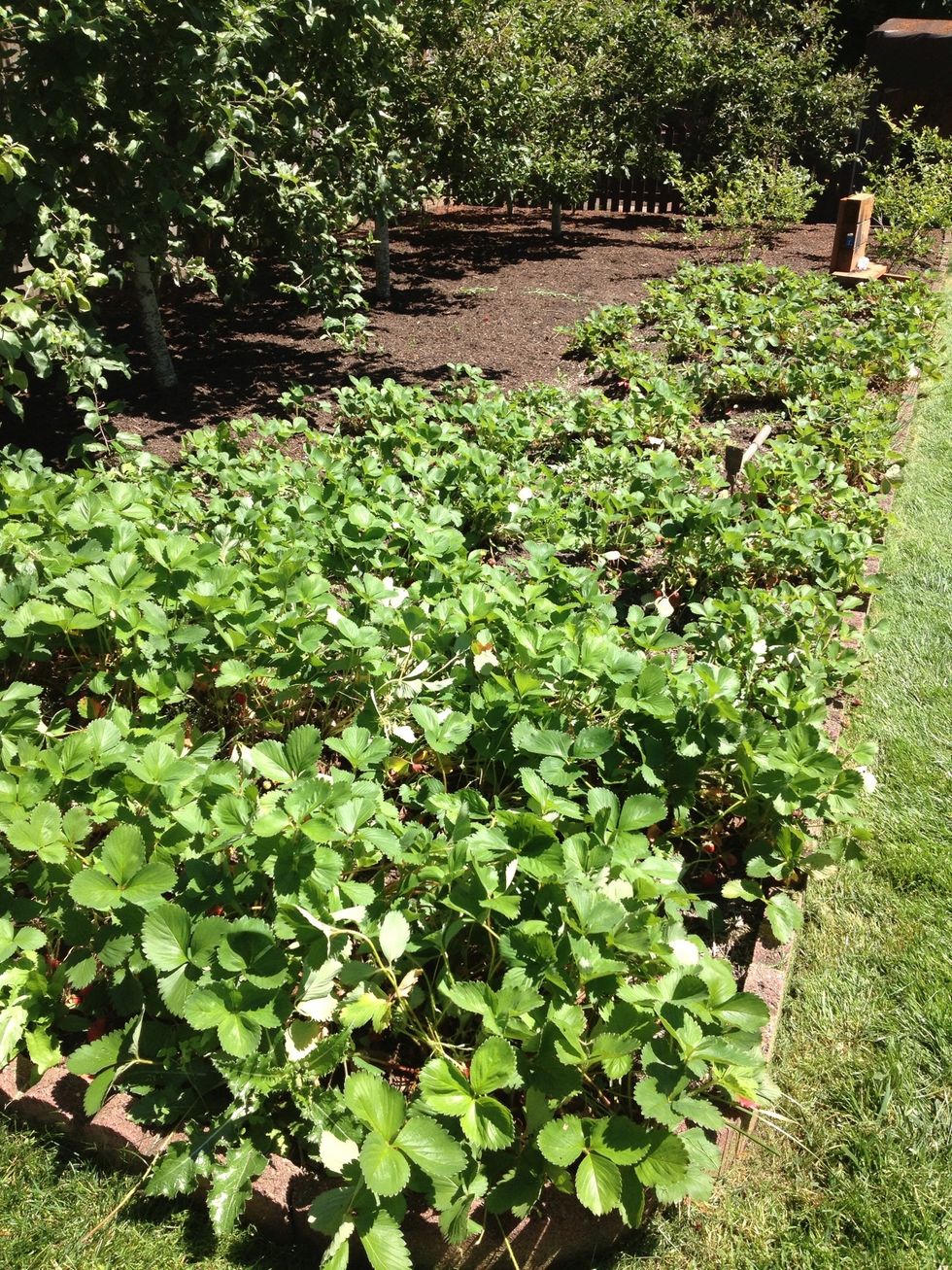 Here is my amazing strawberry patch. I have been growing strawberries for about 10 years. :)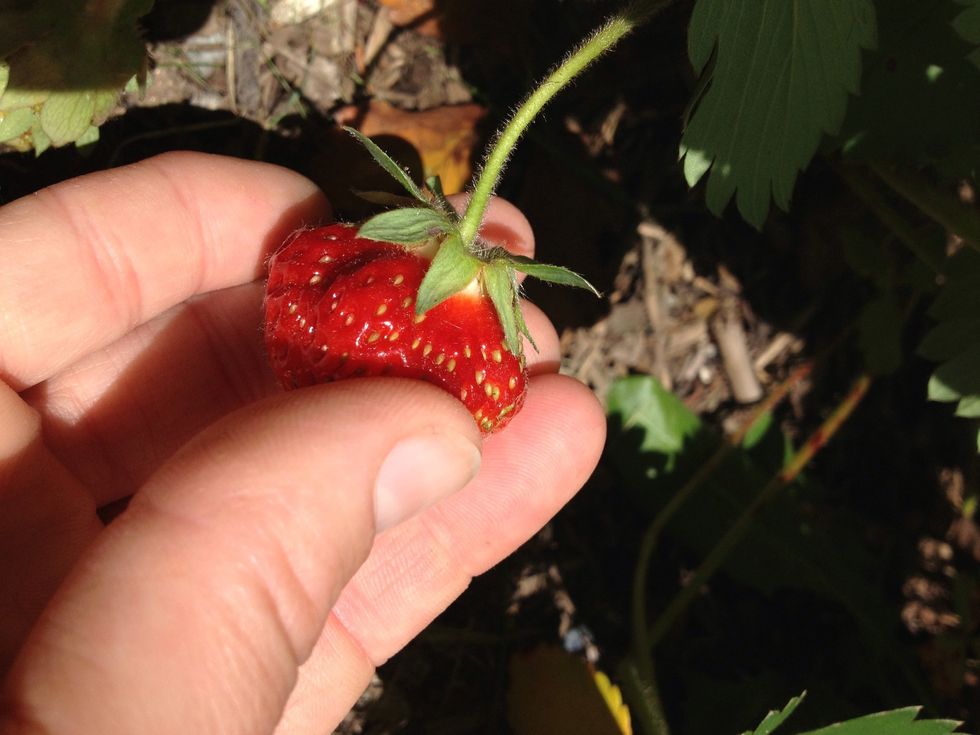 Here is one ready to pick :)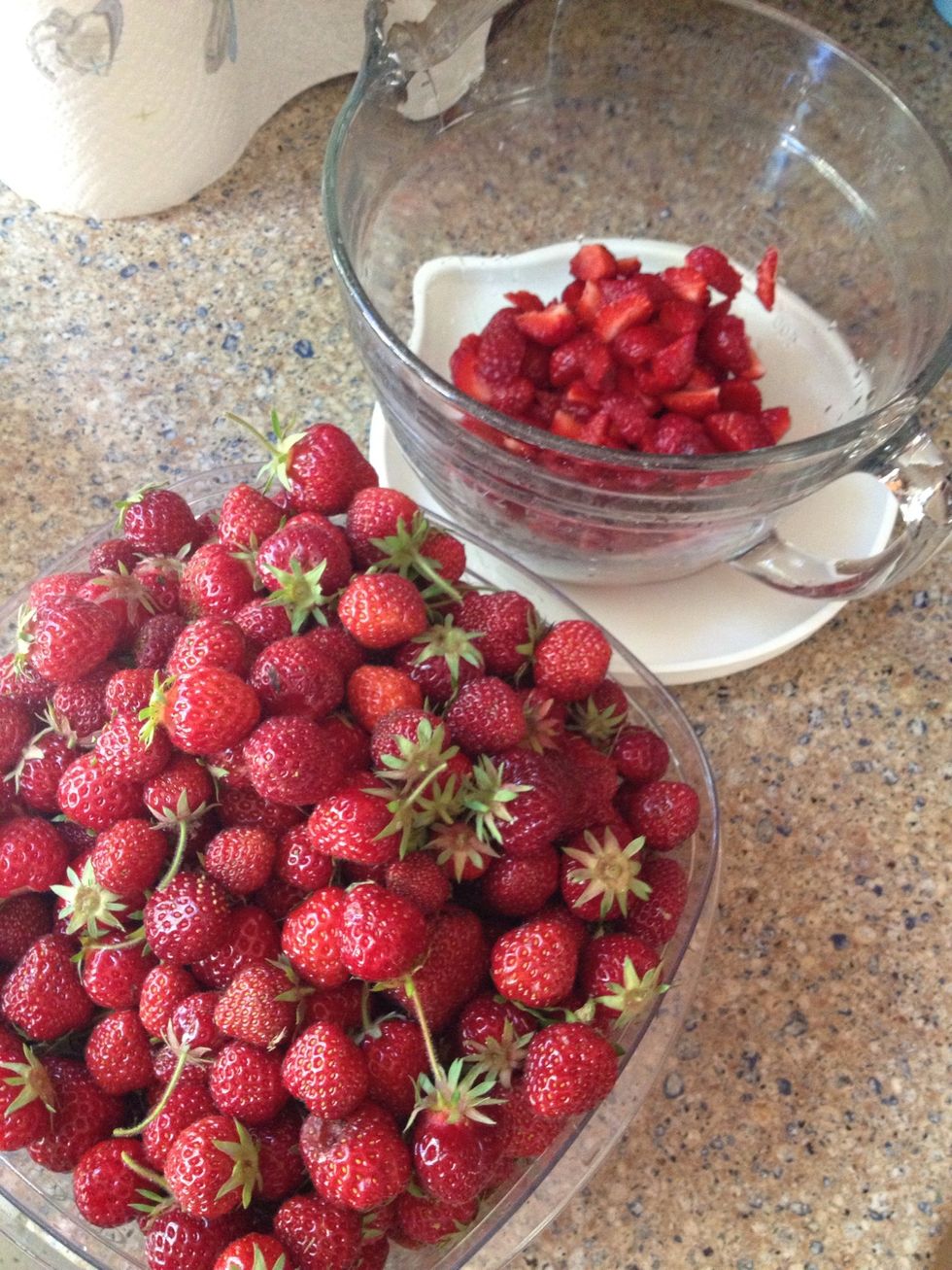 I picked 16 cups of strawberries today, but will use about half of them (8 cups).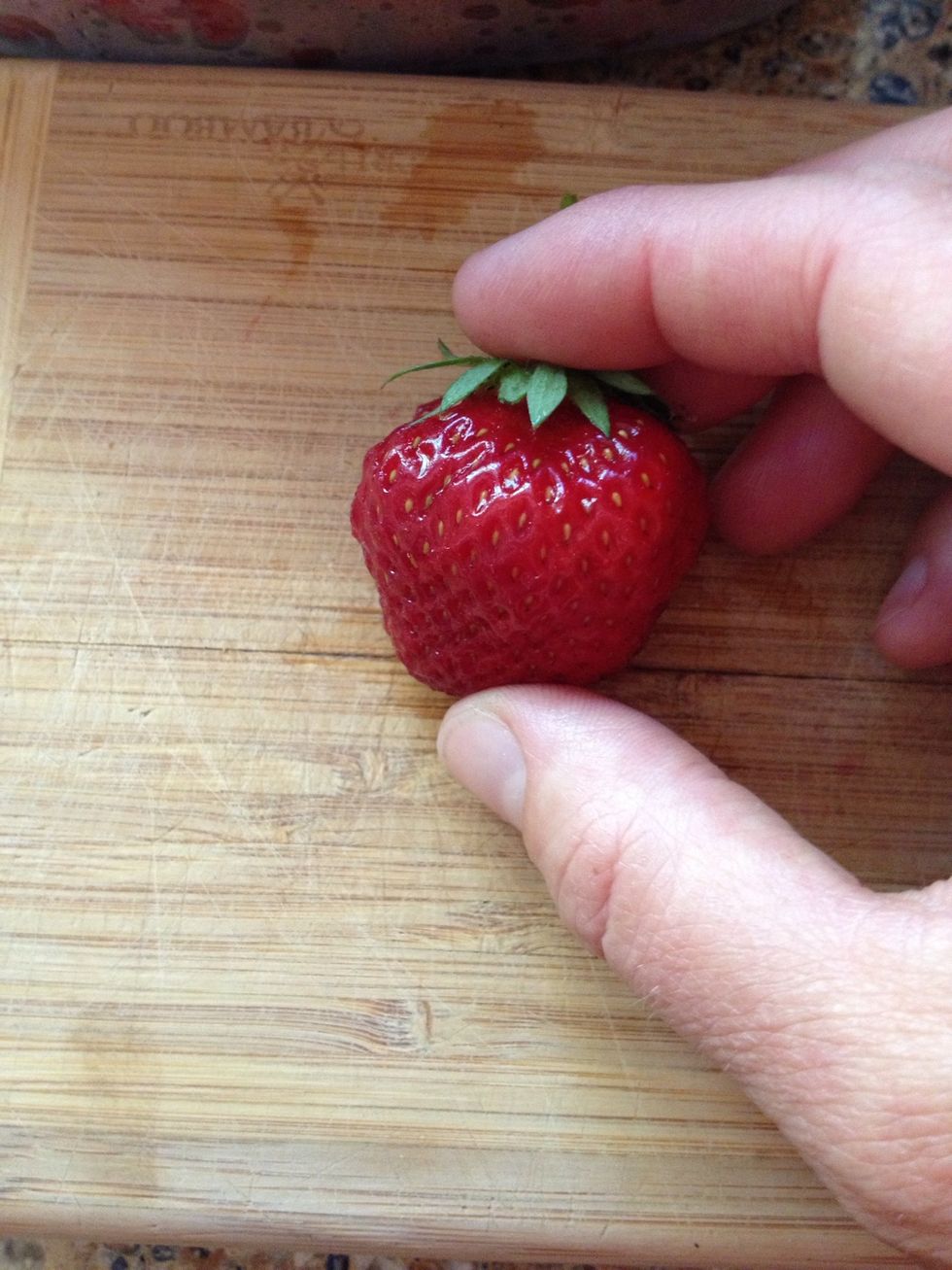 Here's how I cut one up for this dessert :)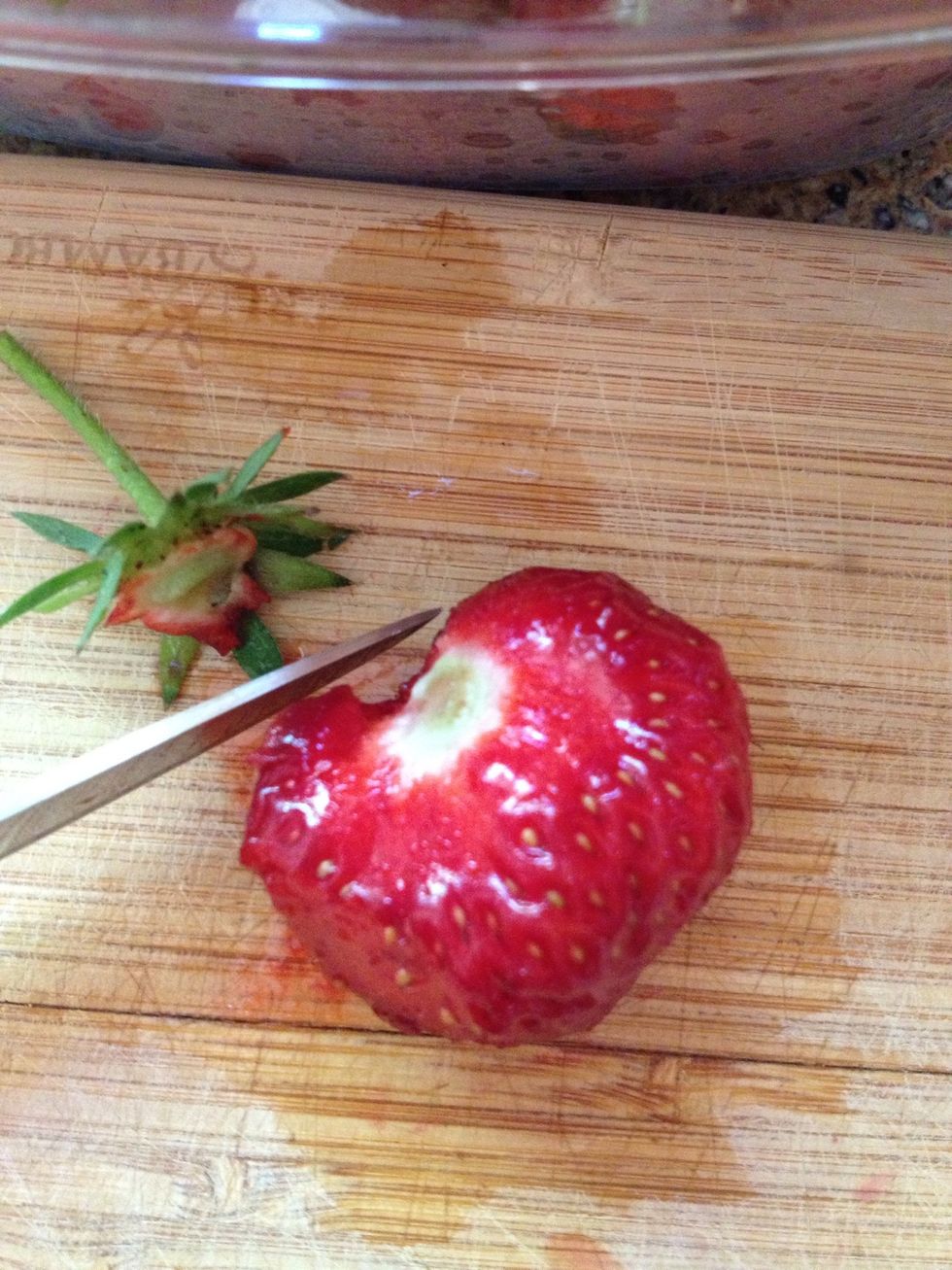 Cut the top off carefully to preserve as much of the berry as possible ;)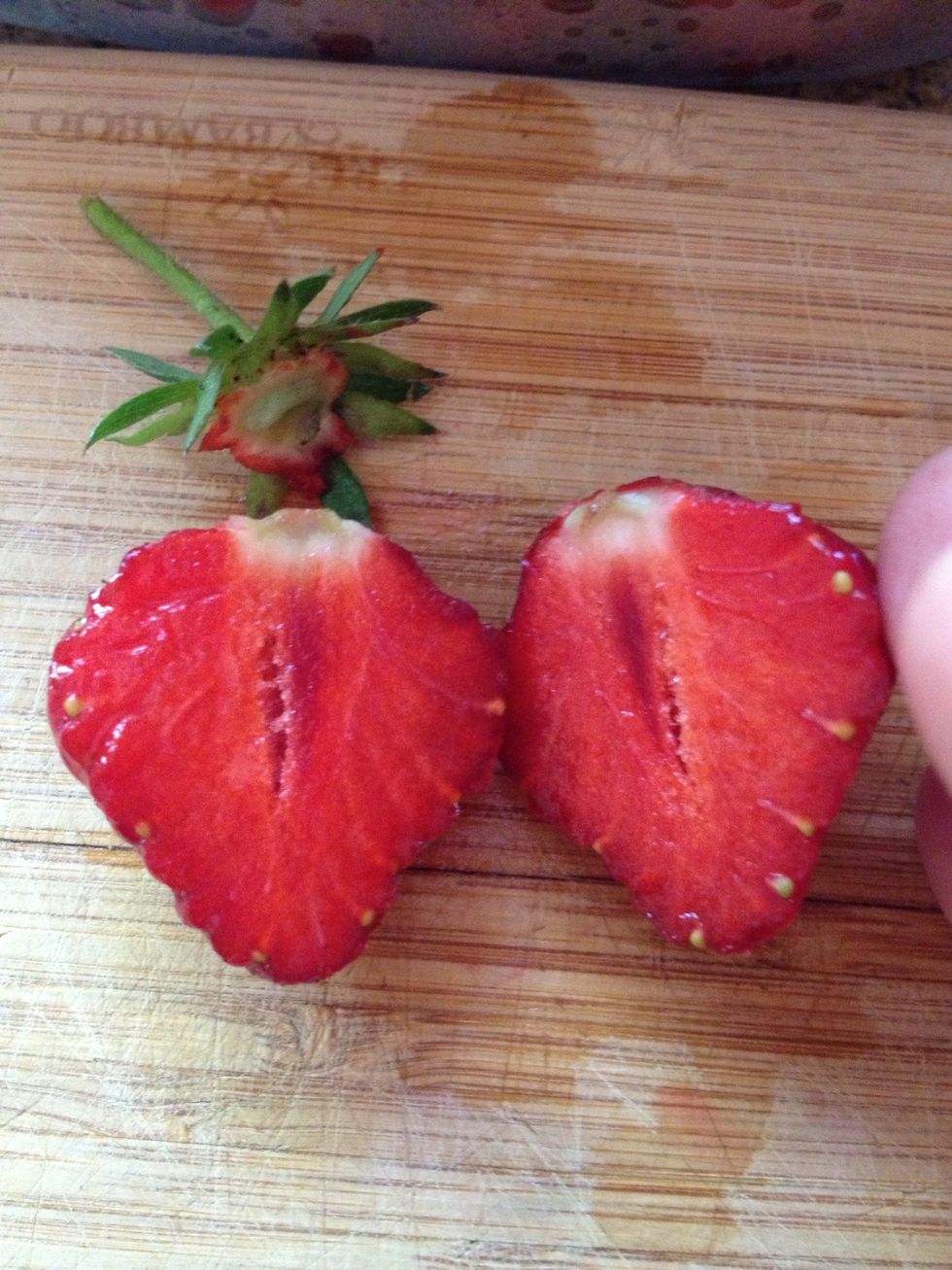 Cut in half...ooh that's definitely a really ripe red-all-the-way-through strawberry!!!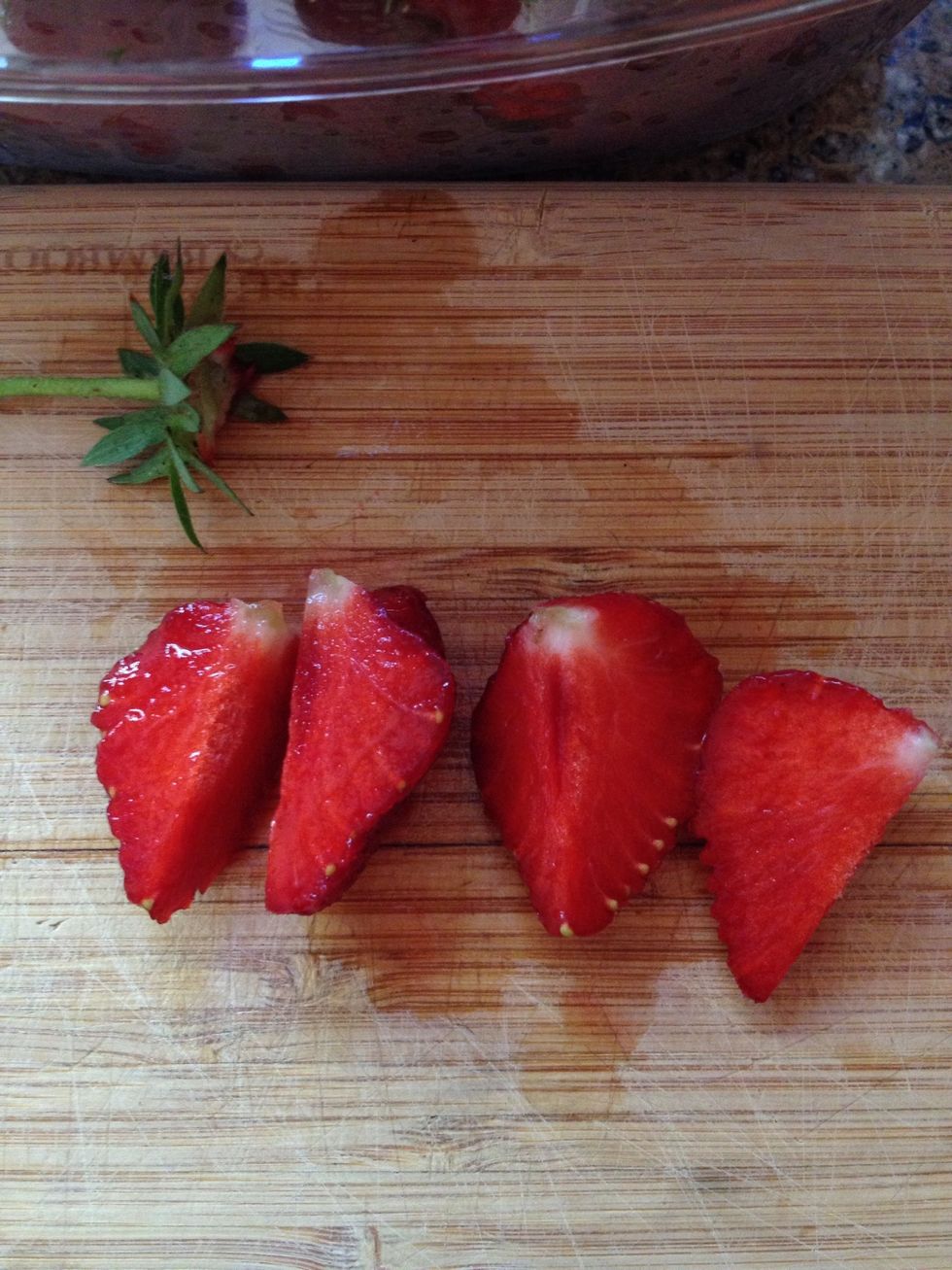 Cut again so there are four pieces...
and as you cut them, add them to a bowl.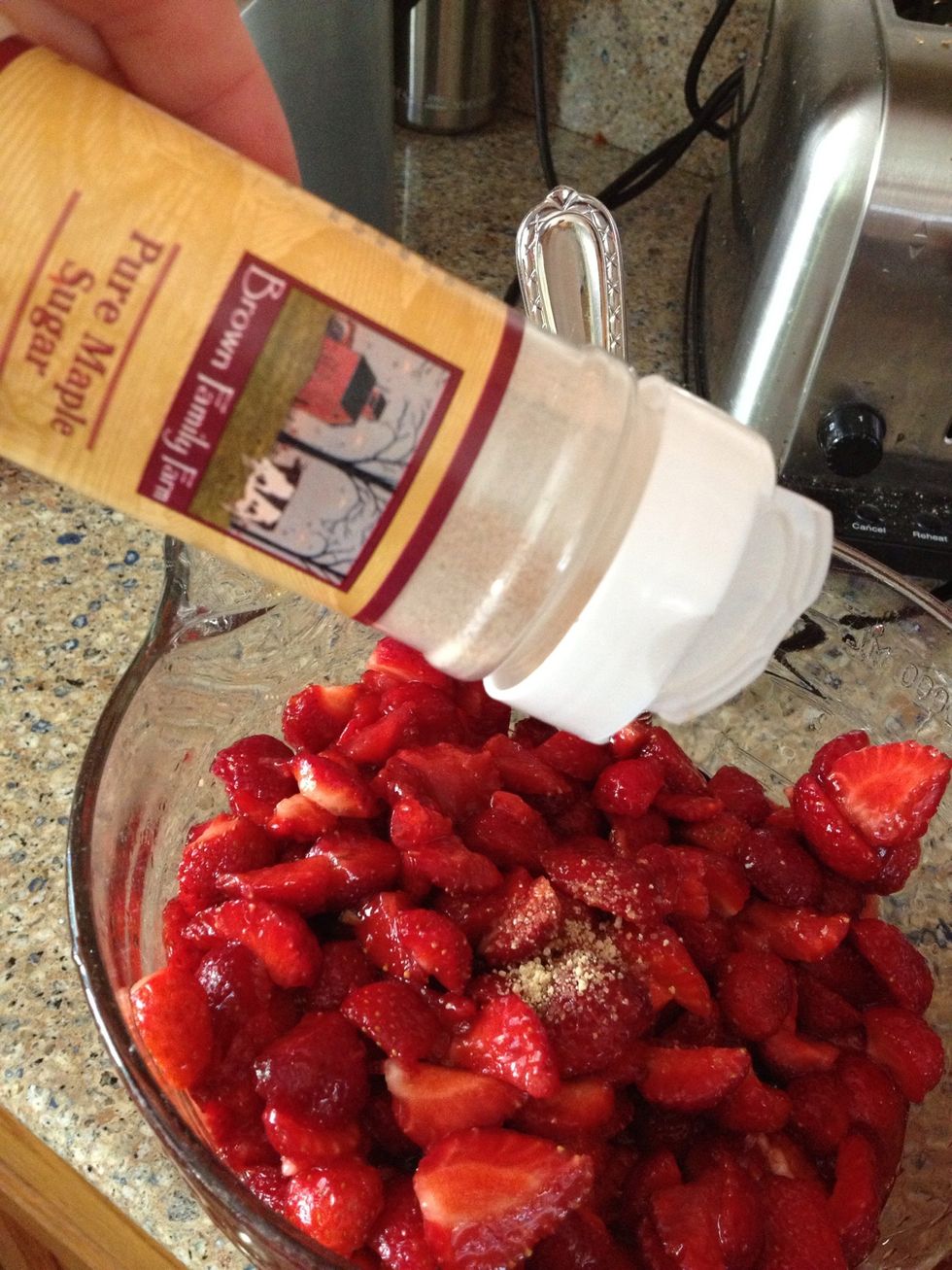 When you have finished cutting them all up, add in your sugar. You don't need a set amount, just use whatever you think is needed. Add in some water as well to keep them moist.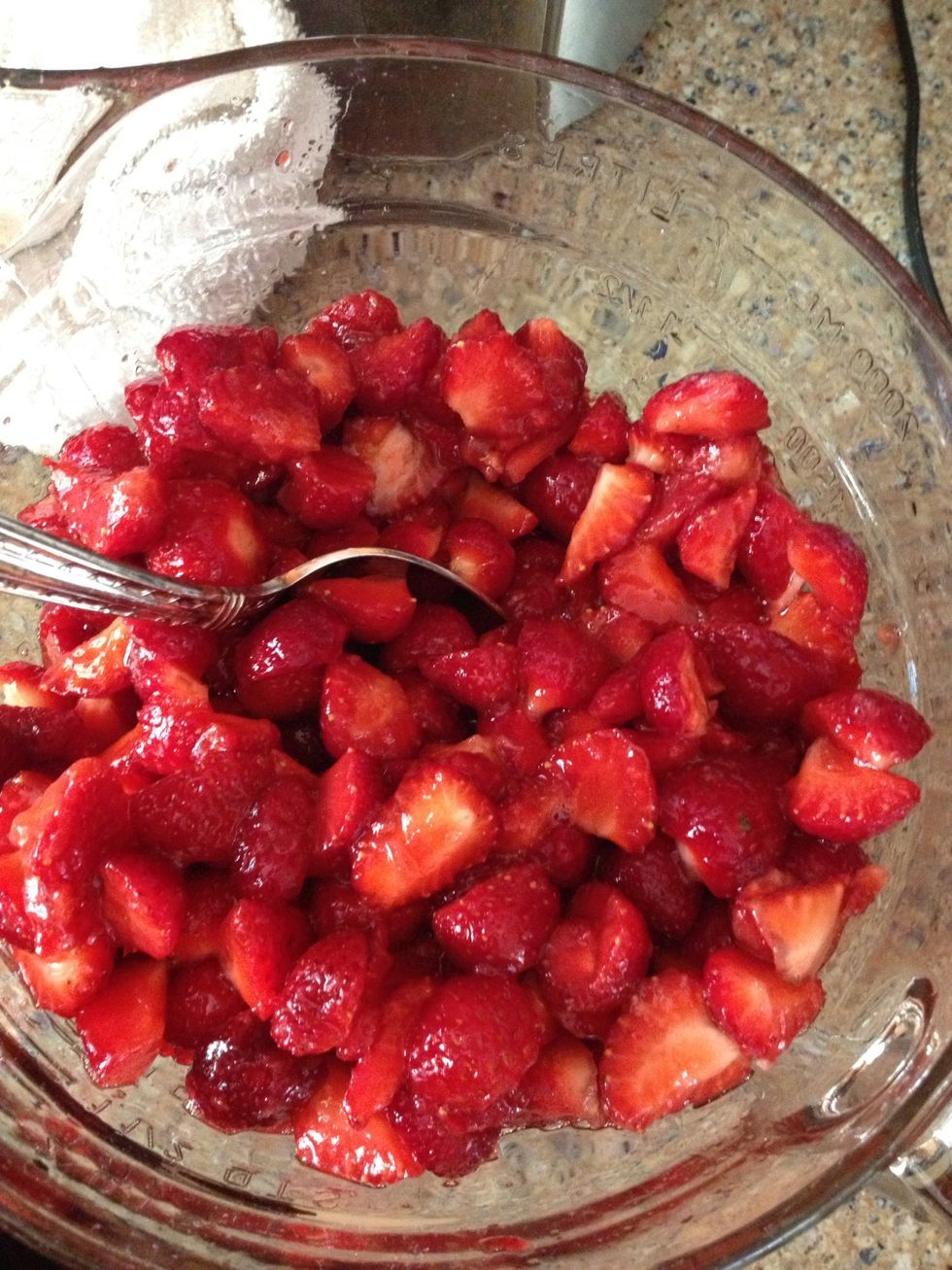 Now you can stir the berries up and get them coated nicely.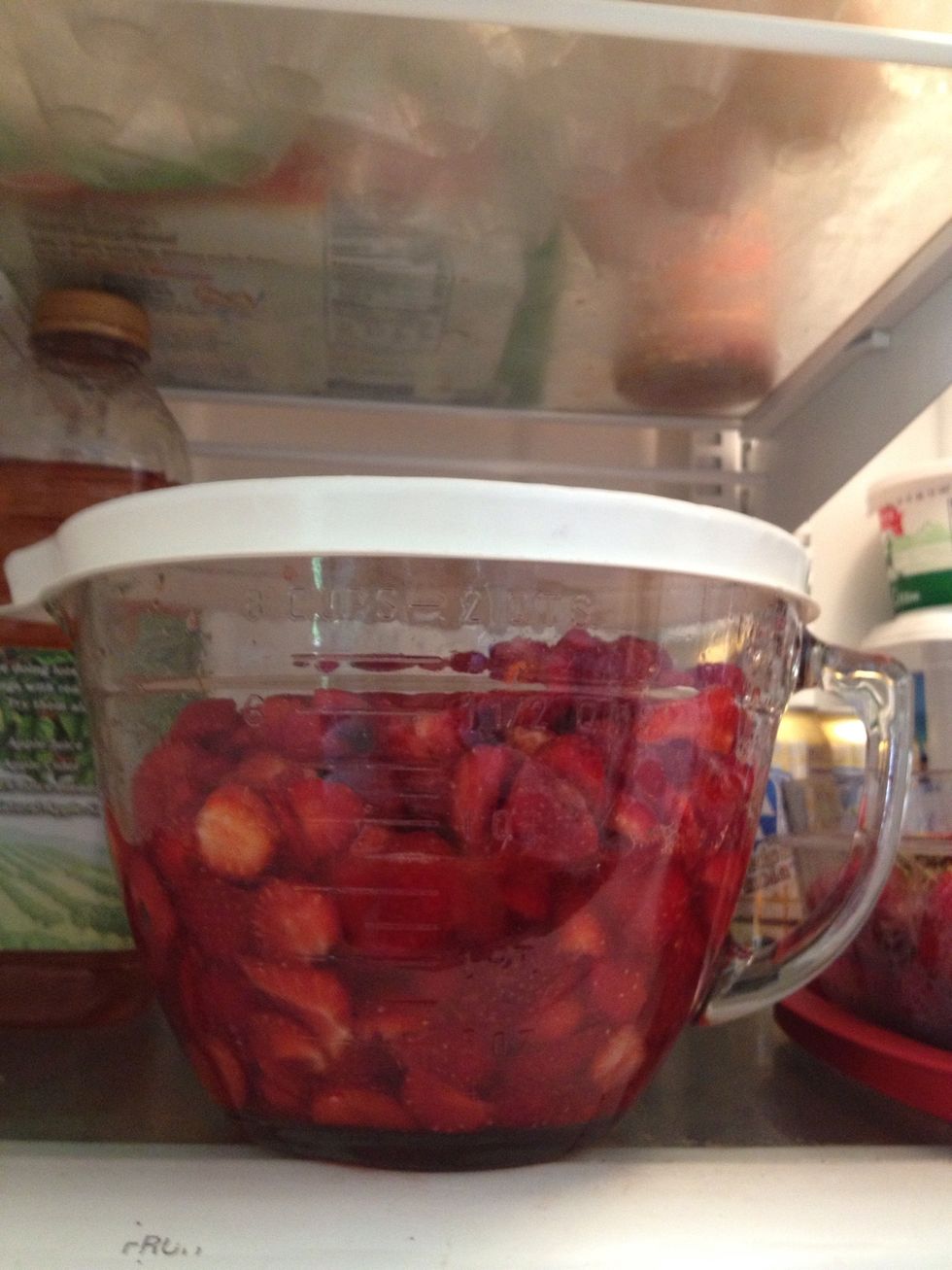 Time to put in the refrigerator for at least 30 minutes to an hour.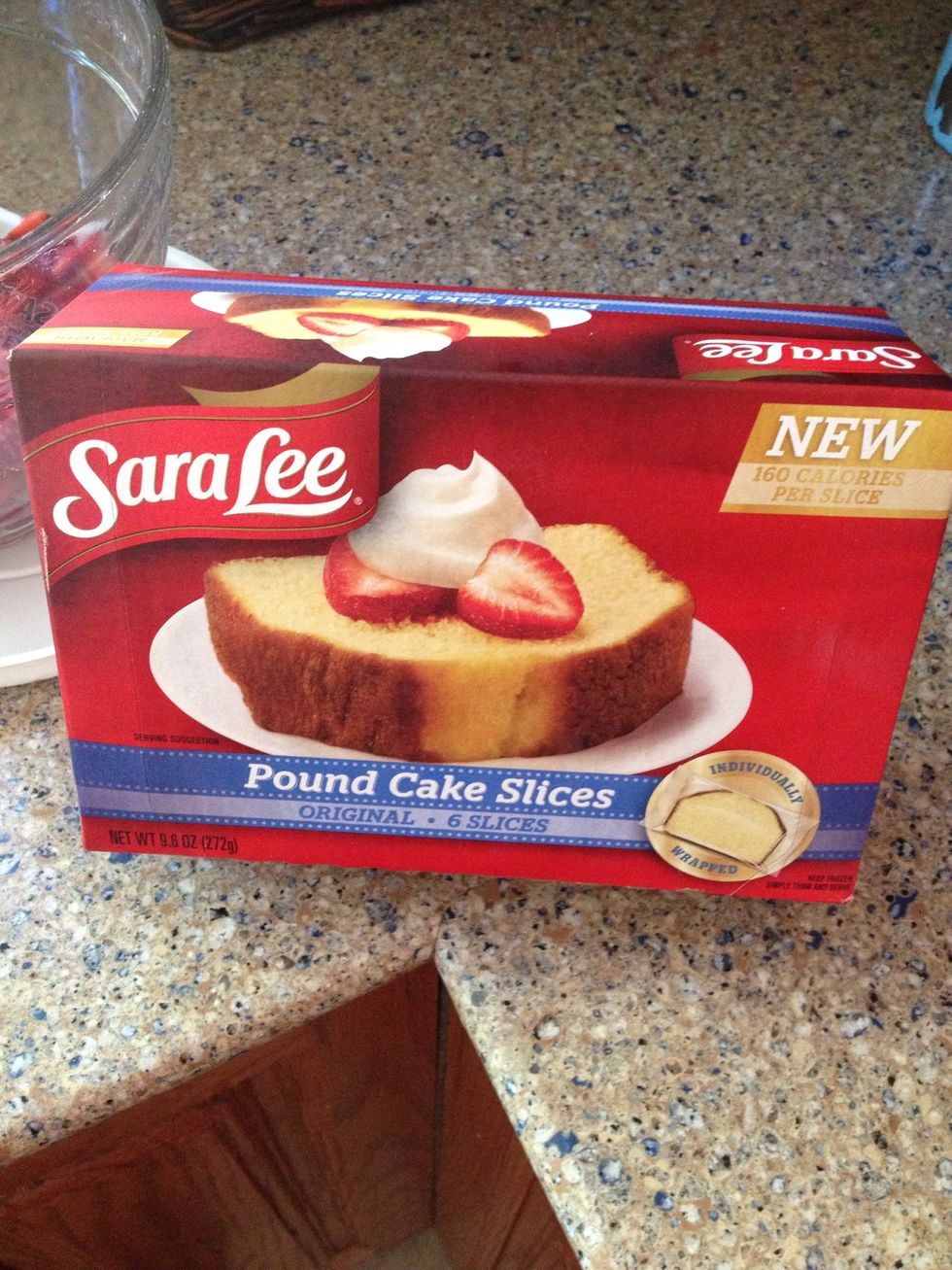 You will want to get your pound cake slices out of the freezer now and set them on the counter, at room temperature, for one hour.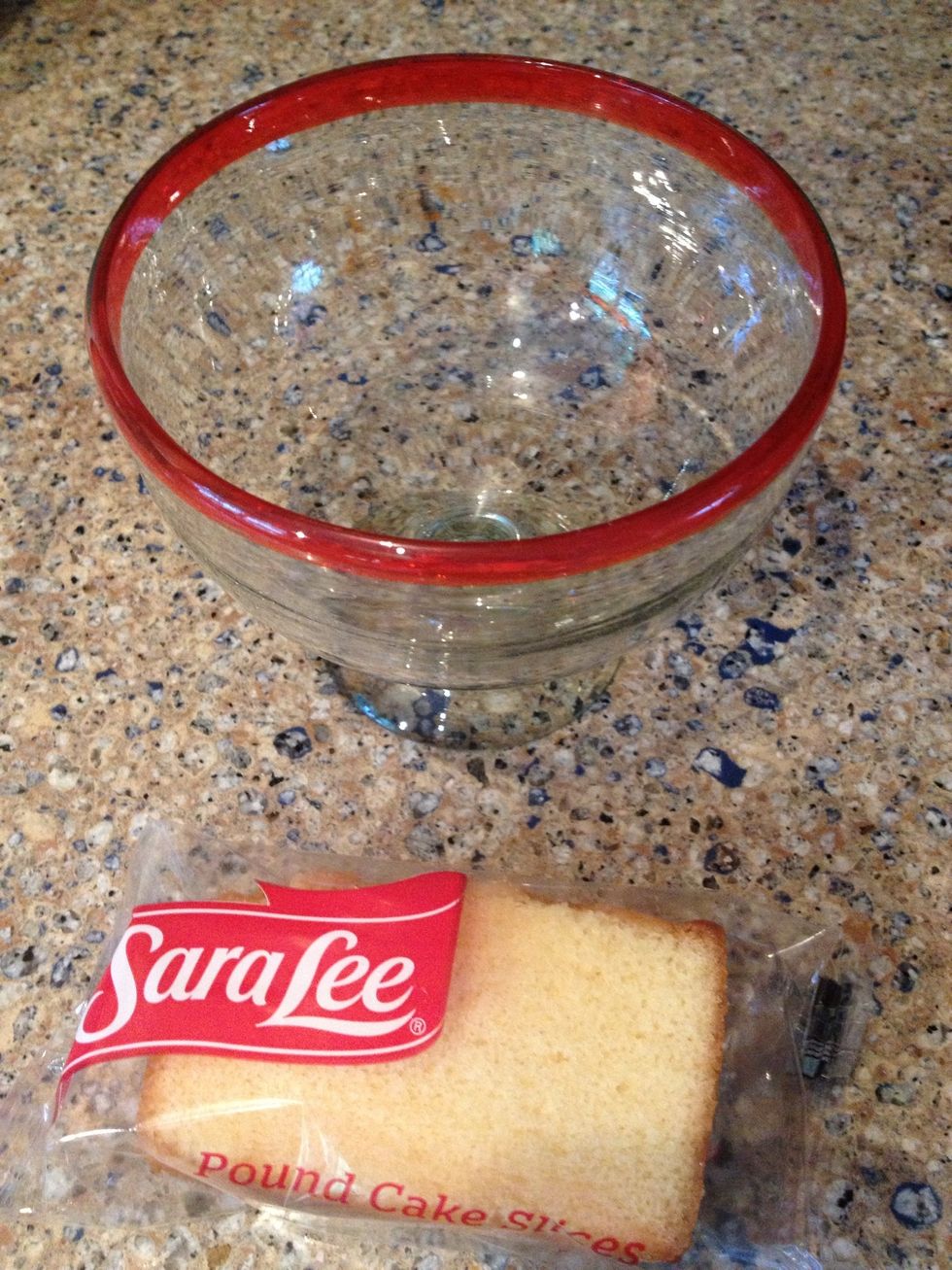 Okay now it's been an hour so take your single serving pound cake slice out of its packaging.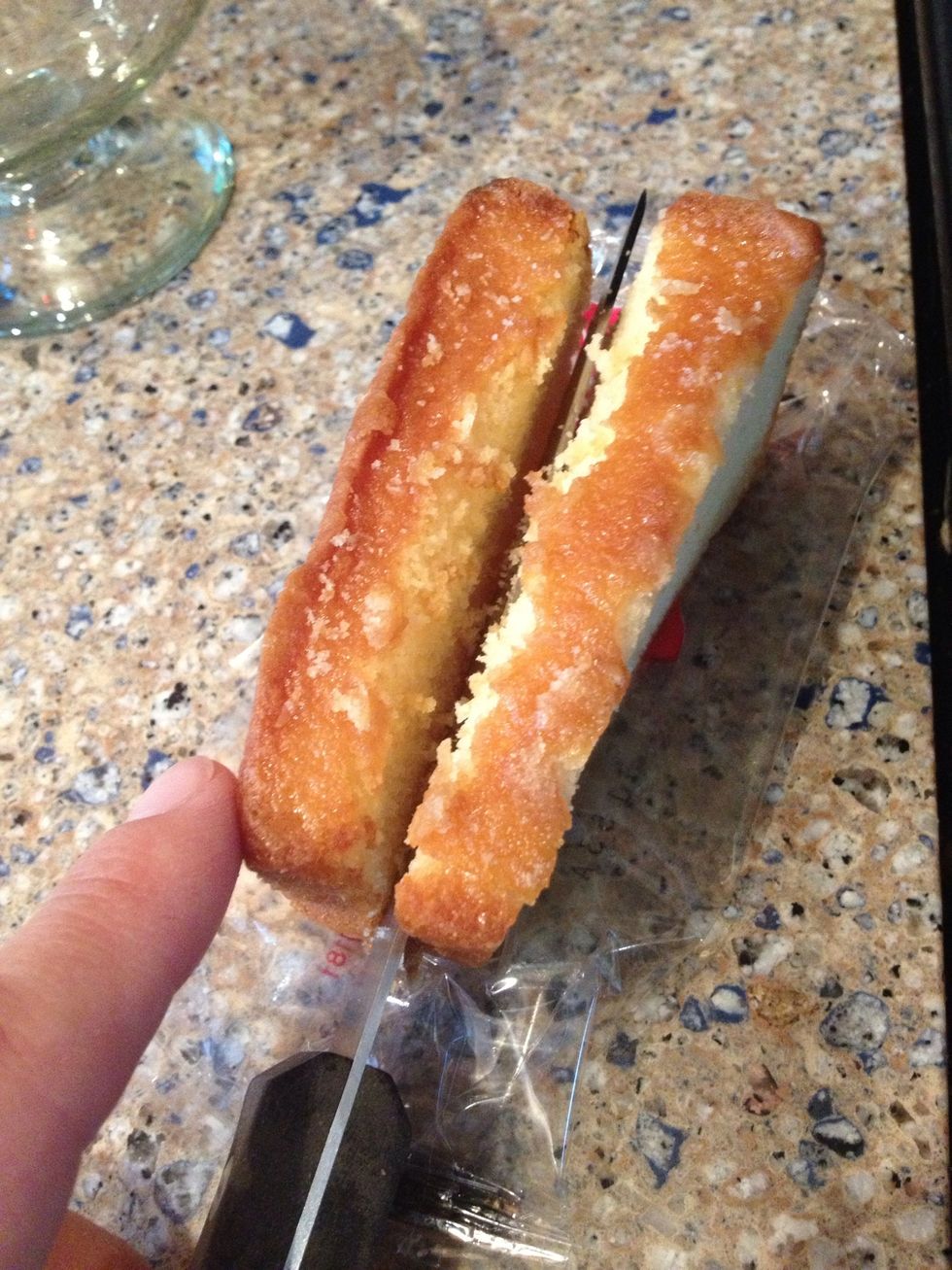 Slice it in half lengthwise.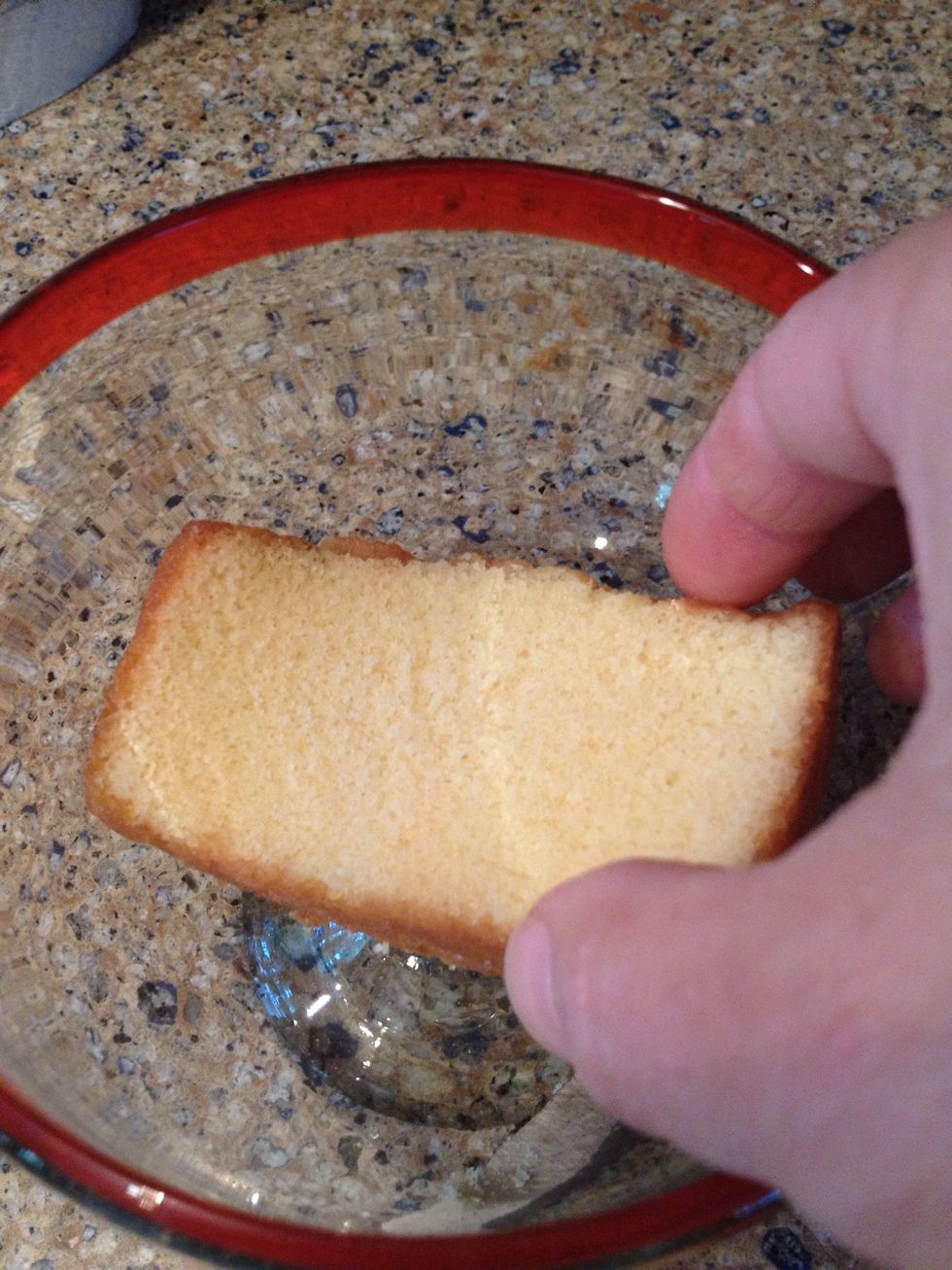 Lay one half in a dessert bowl.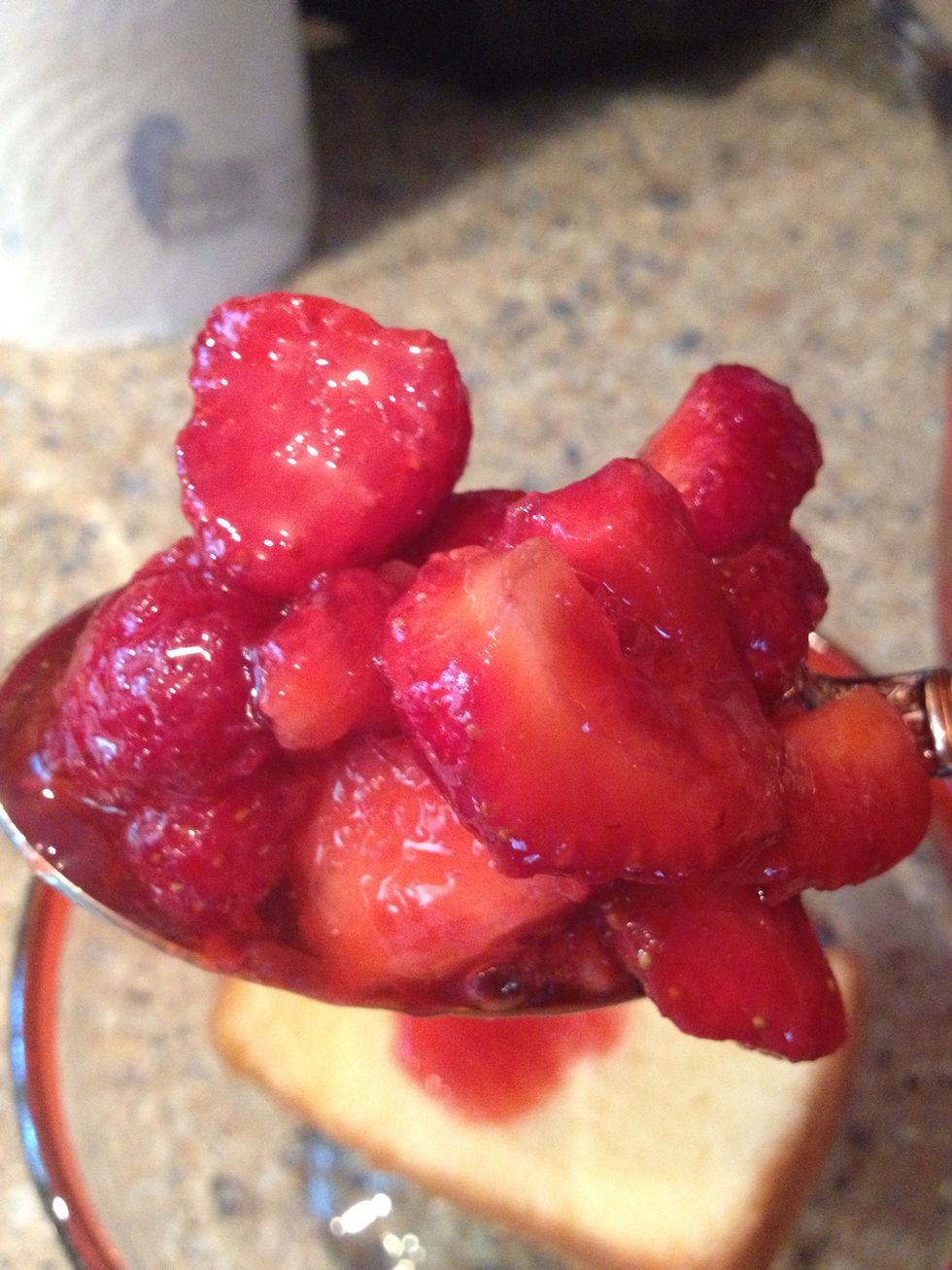 Take a big scoop of strawberry deliciousness...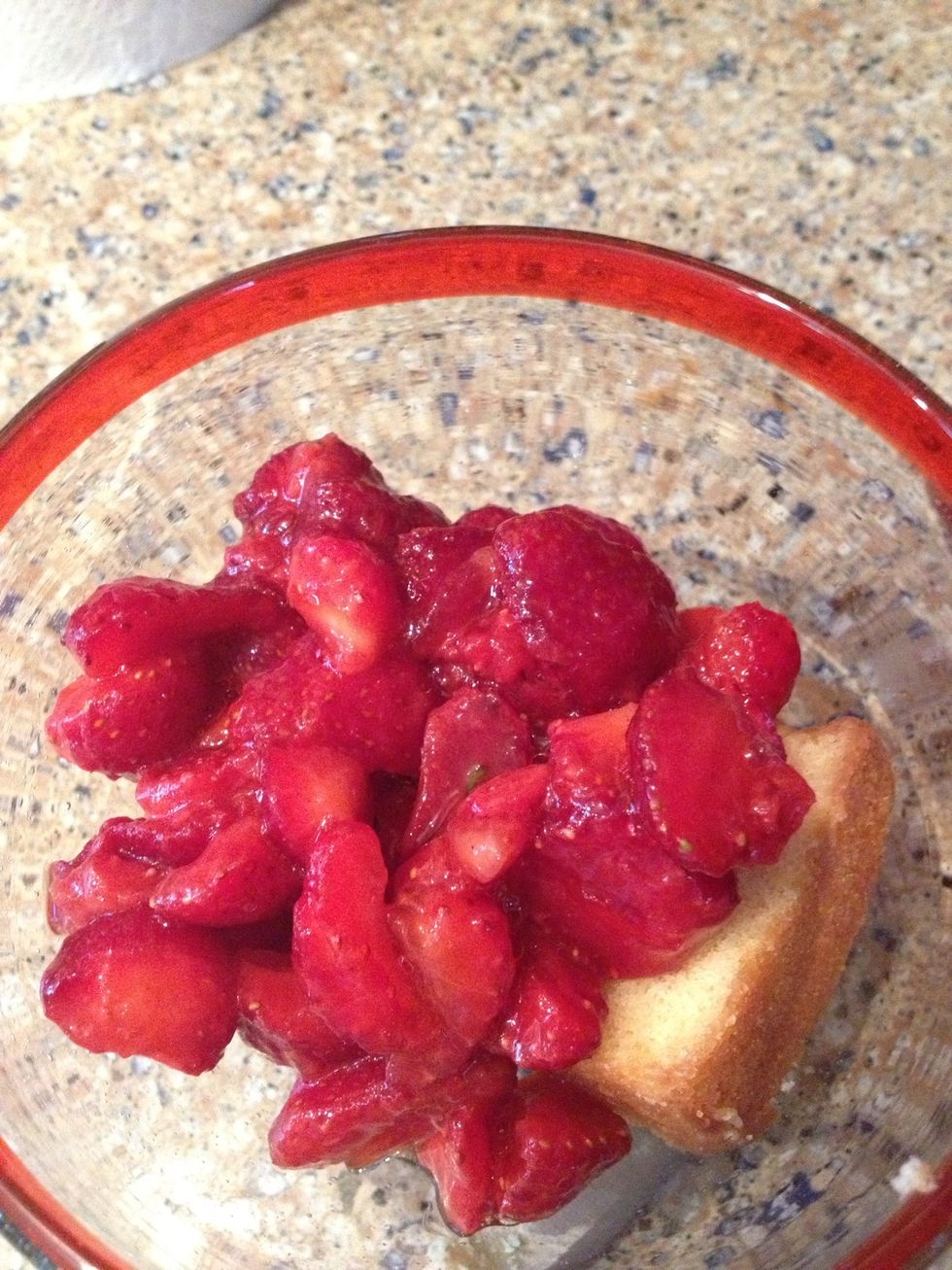 Lay it on that cake!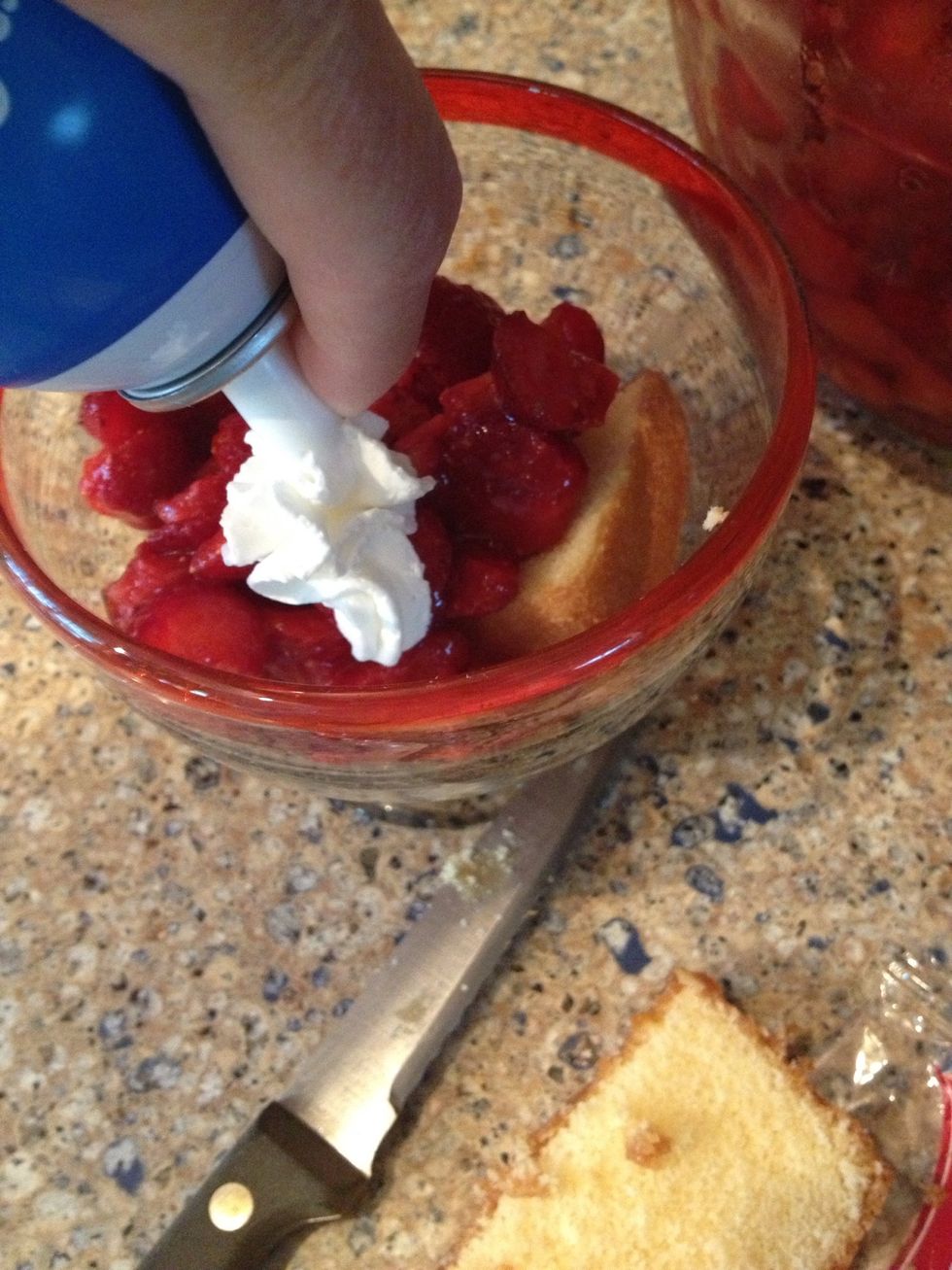 Now for the whipped cream...oh yeah ;P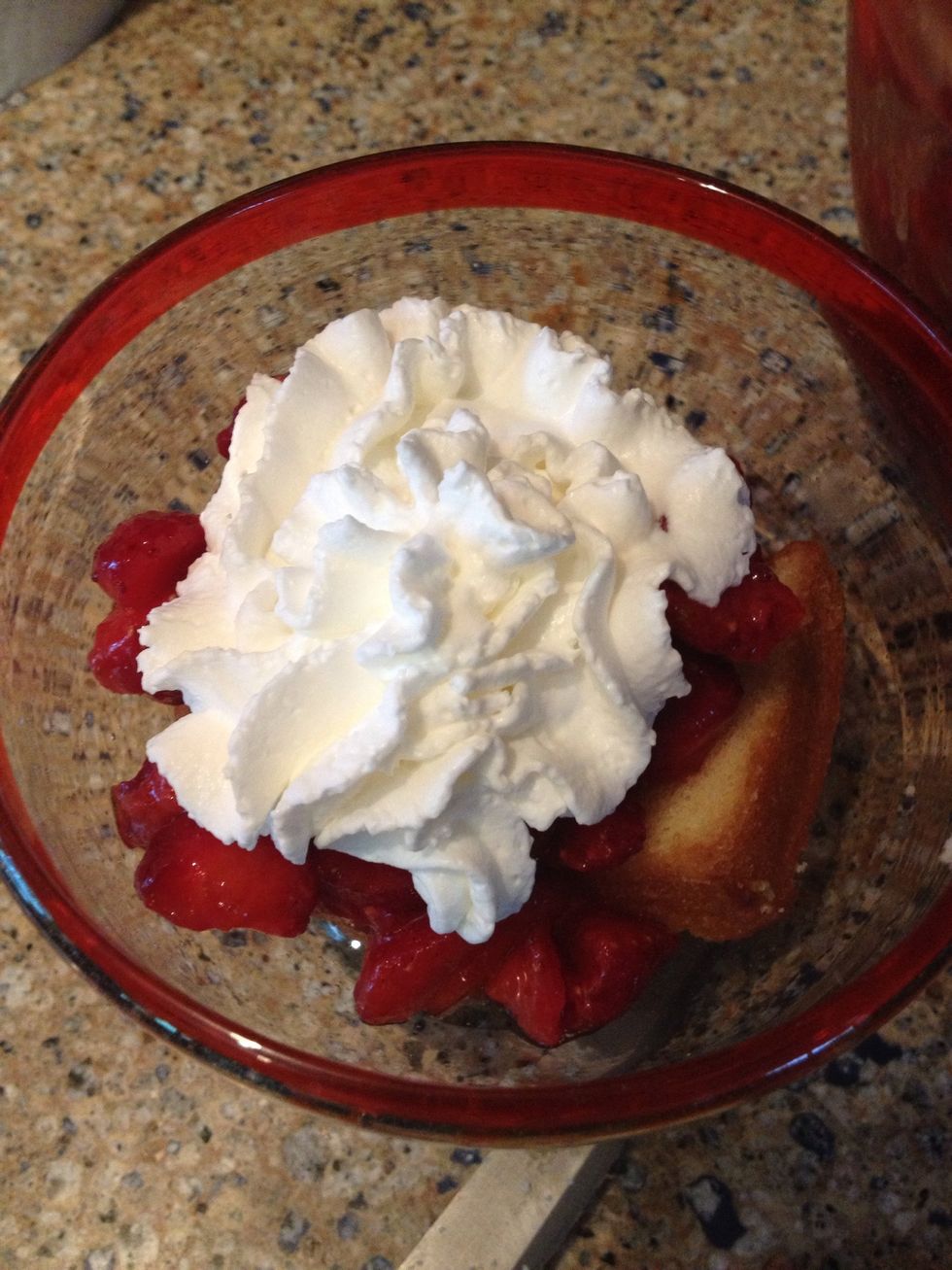 We aren't done yet...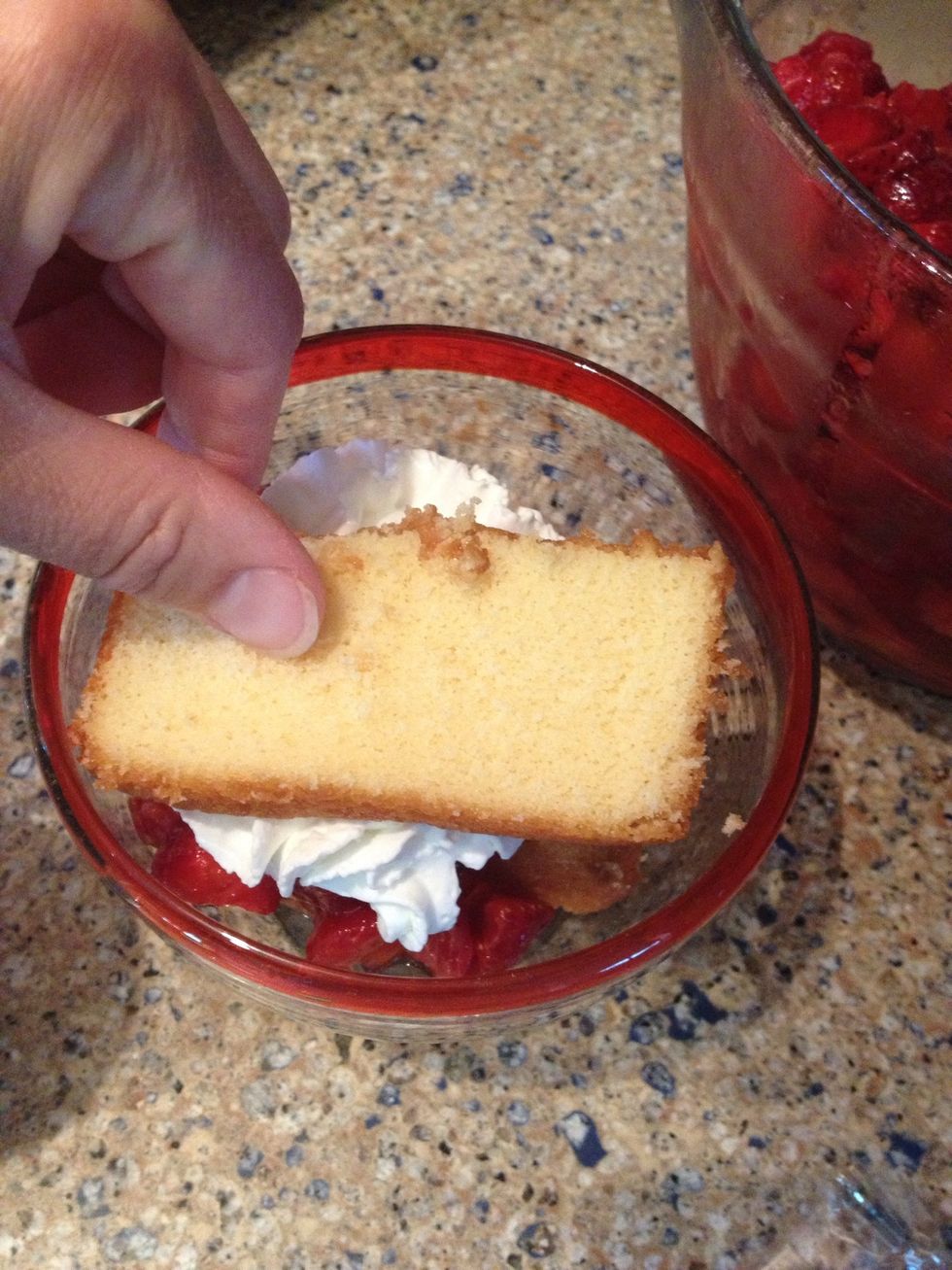 Another layer, please!!!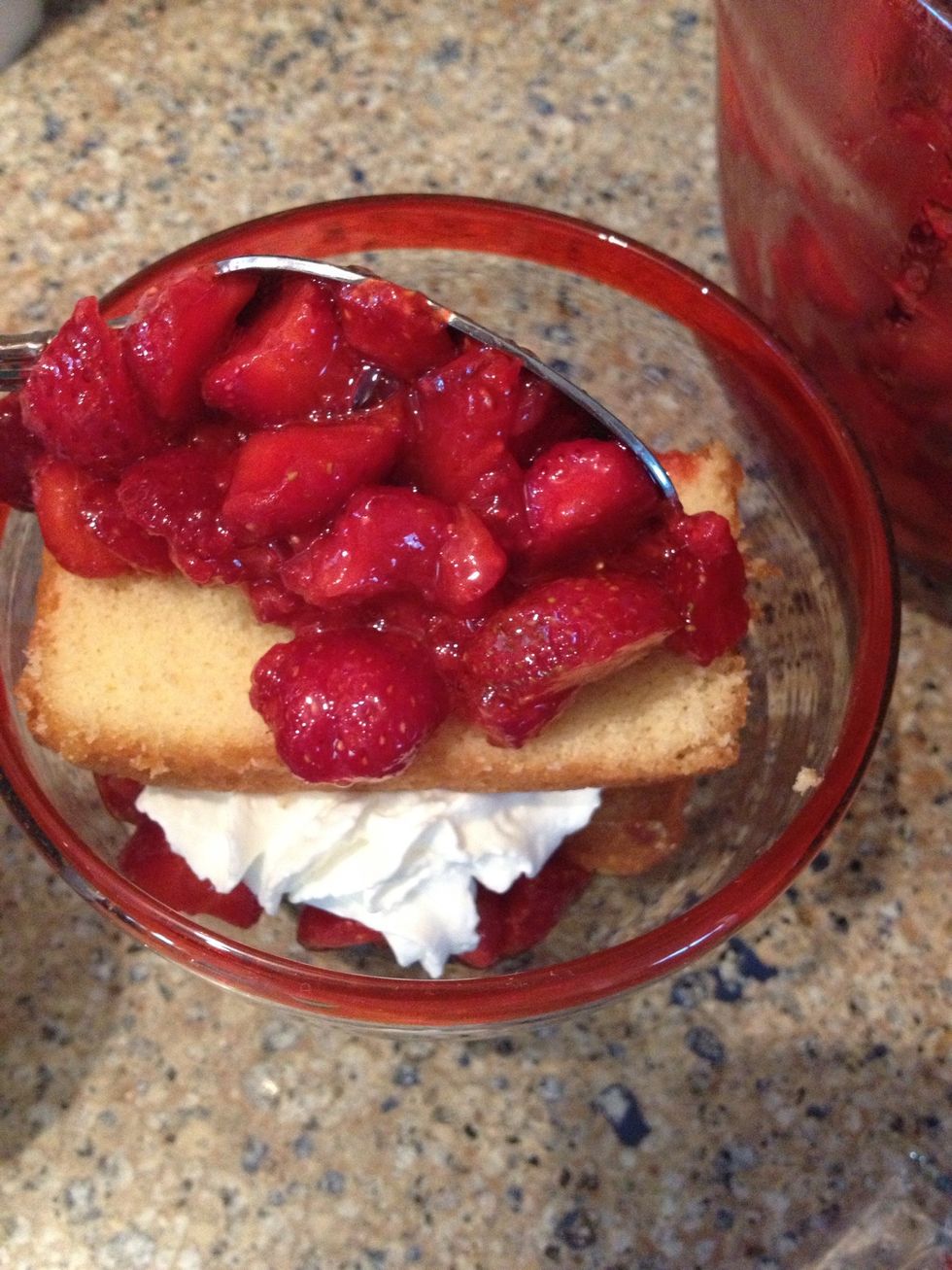 Scoop it up, put it on, you just got to do it!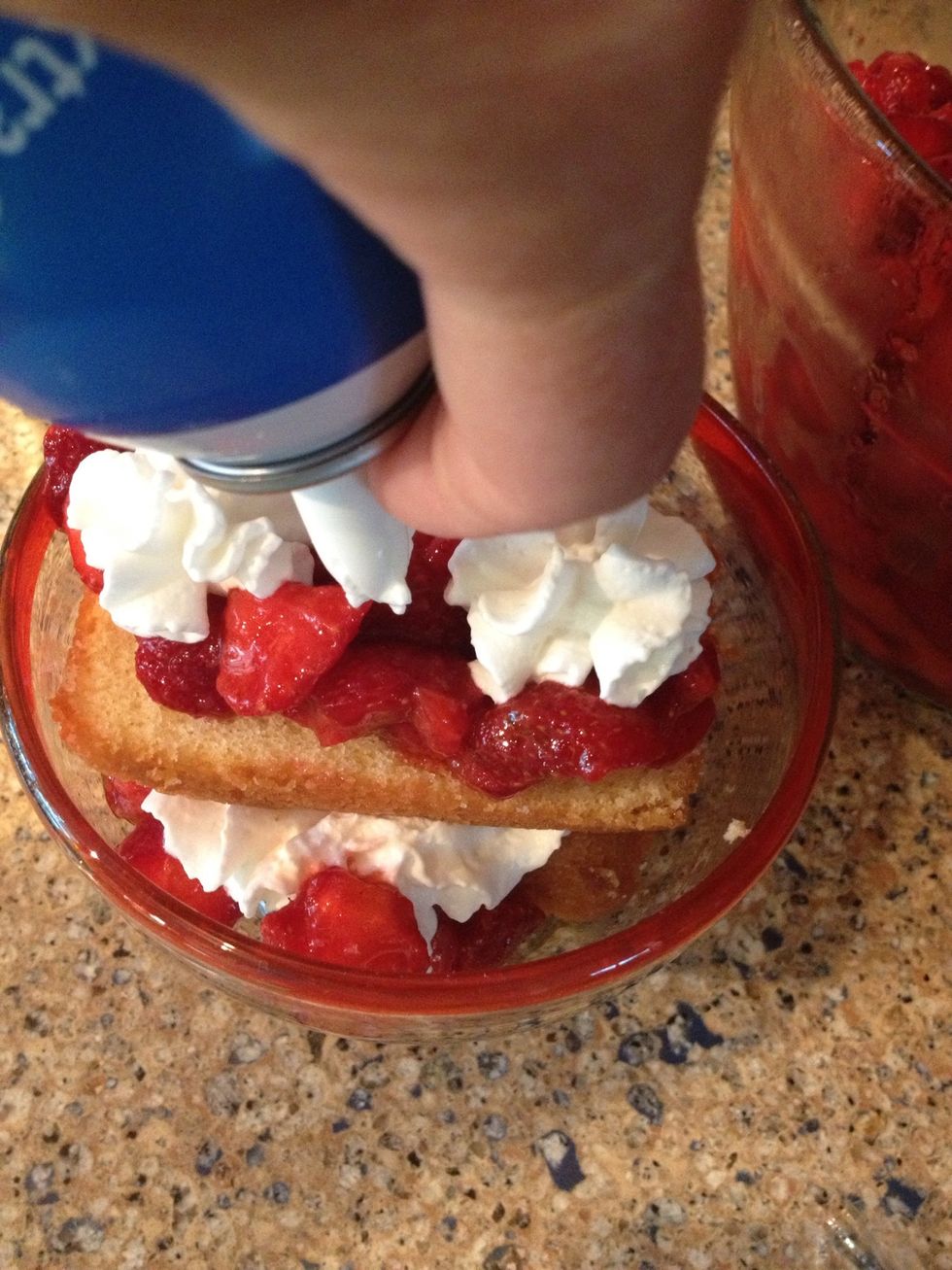 More whipped cream because its a must :D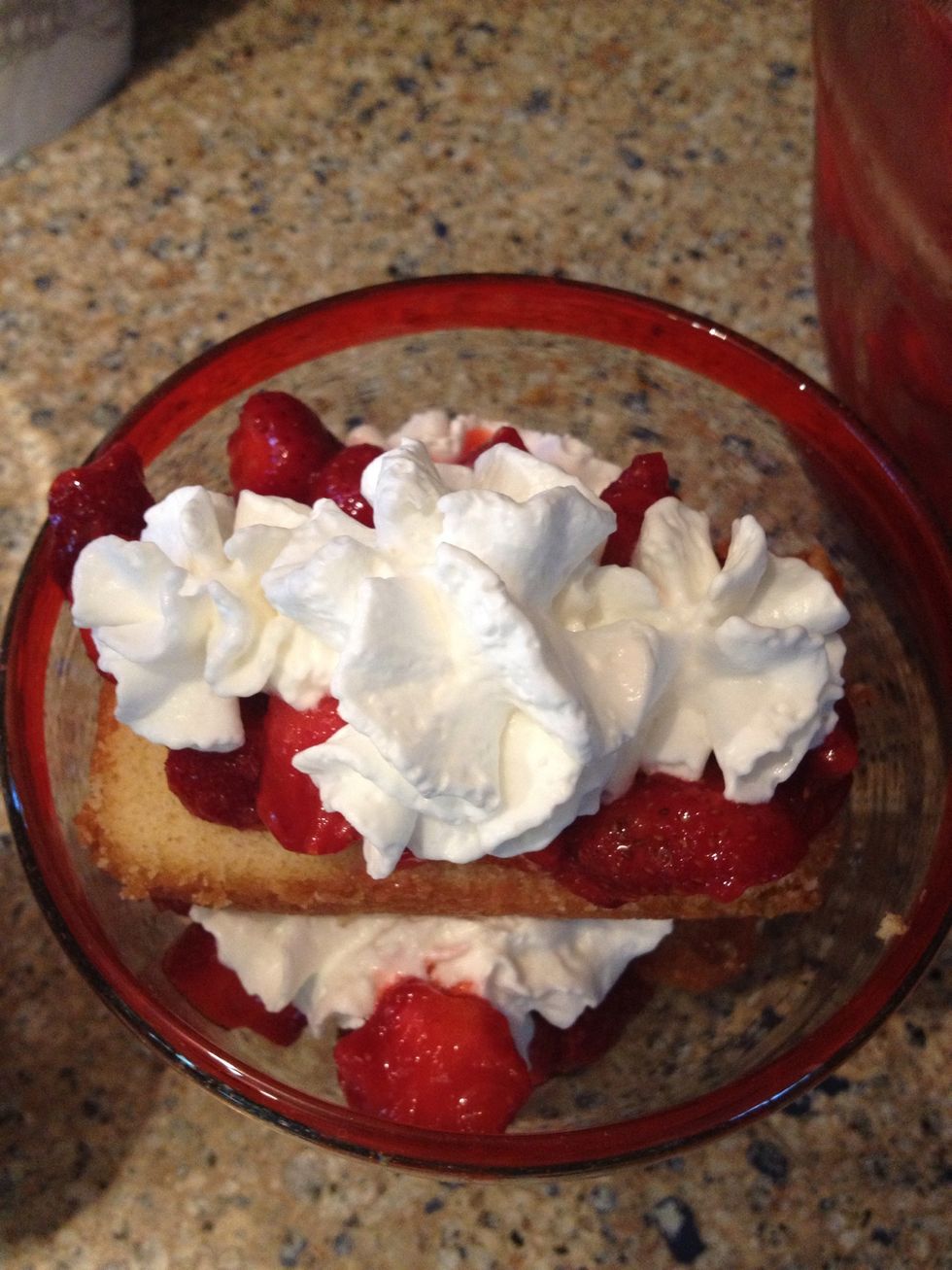 Still not done yet....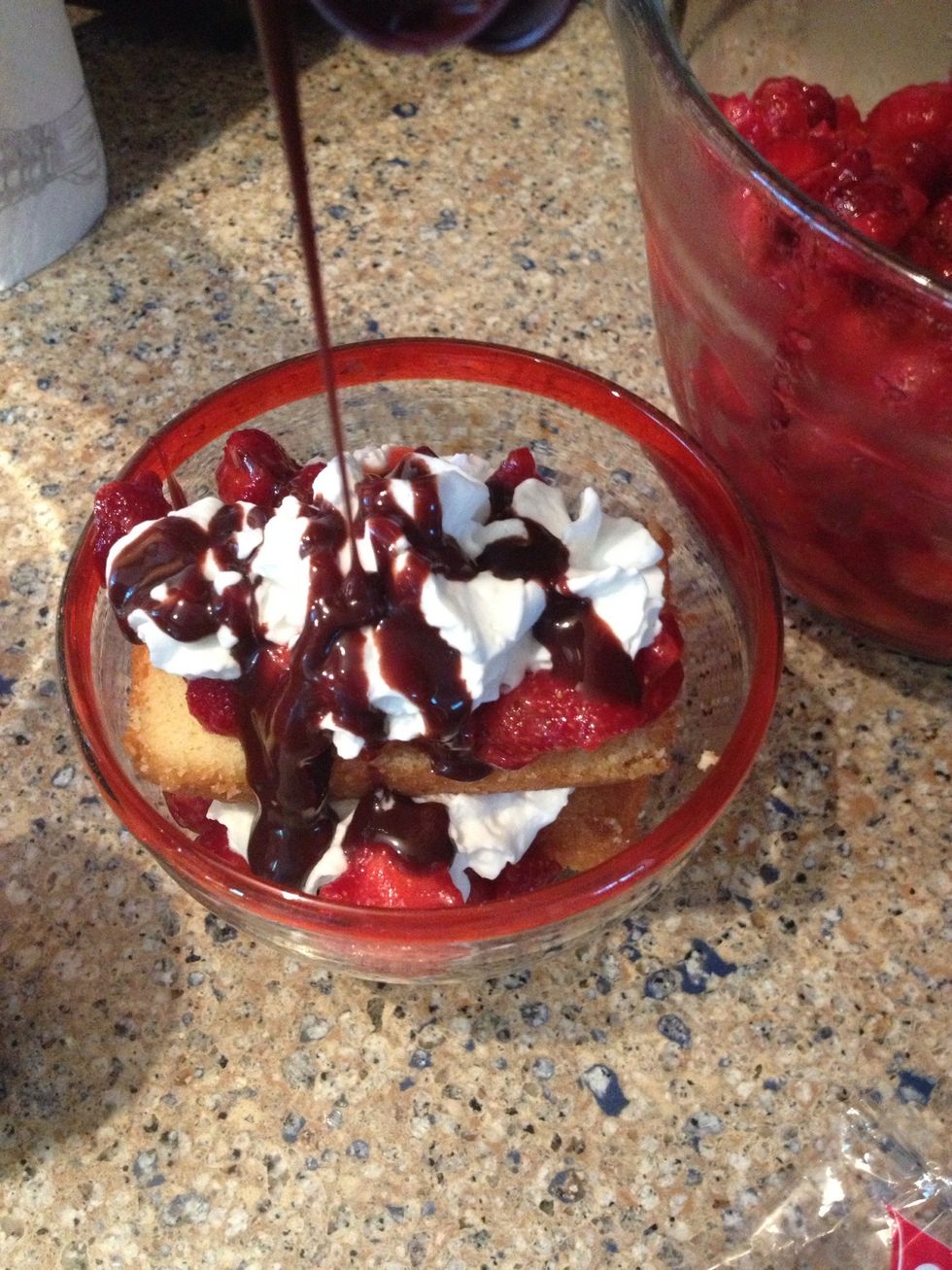 Chocolate drizzled on top!!!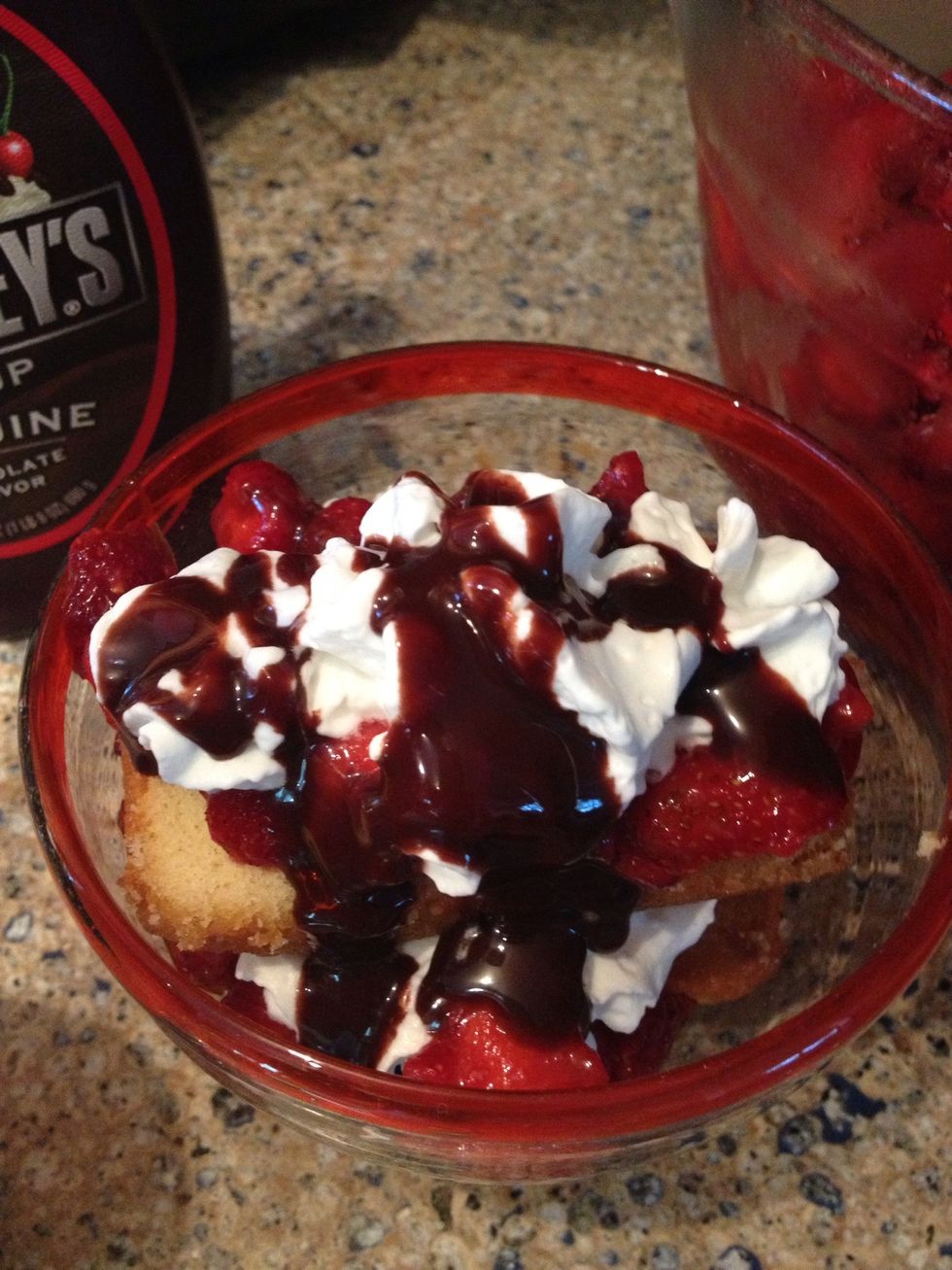 Now we're talking ;)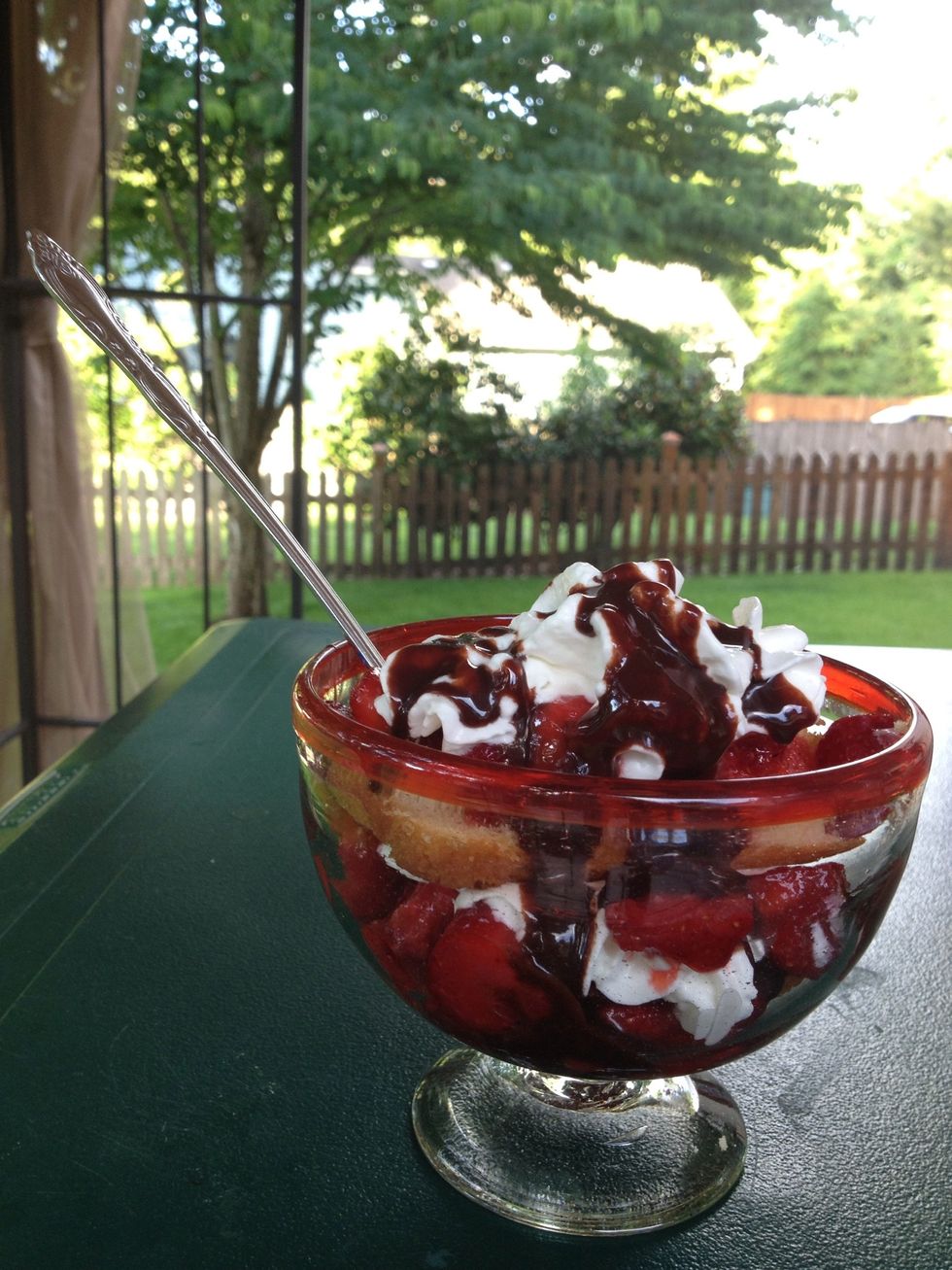 Enjoy every little bit because it will go down faster than you can blink!
Strawberries, as much as you like
1.0 Box of pre-sliced Sara Lee Pound Cake
Some maple sugar, or granulated sugar i
1.0 Ready whip whipped cream can
1.0 Bottle of Hershey's chocolate syrup
Linda O.
I grew up watching my mom cook and bake so that is really what inspires me to make guides! Click the heart if you enjoy my guides :)