All you need is mayonnaise and this BBQ sauce. Despite the name, it is actually delicious. The only thing is that it's a little too spicy for me, which is why I decided to mix it with mayonnaise.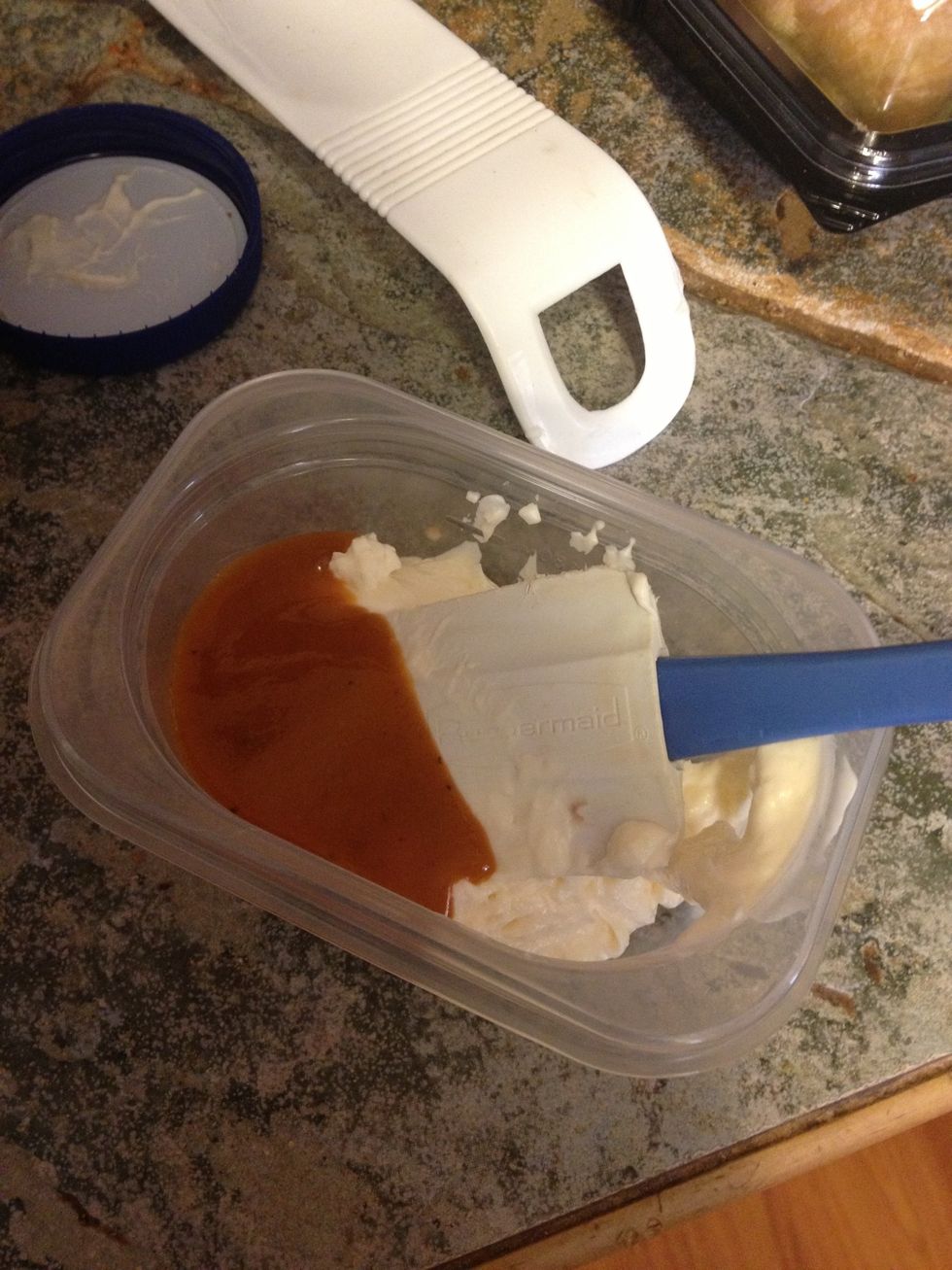 Put the mayonnaise and BBQ sauce in a bowl and mix it together.
If you want it spicier, then add more of the barbecue sauce. If you want it creamier and thicker, then add more mayonnaise.
This sauce is delicious on just about everything. I plan on using it on my burgers tomorrow ;)
Note that the BBQ sauce is very tart and spicy. It has a mustardy and vinegary taste, but when you mix it with the mayonnaise, it tastes like homemade thousand island dressing.
1/4c Mayonnaise
1/6c Carolina style "Rub Some Butt" BBQ Sauce
Something to stir with
A bowl